If there's one thing we know about Sade Akinosho, it would be her unapologetic love for fashion. She's always willing to push the boundaries and trying new trends while still being true to her style. While her wardrobe is a perfect mix of classics and on-trend pieces, she surely knows how to put a spin on her favourite wardrobe staple – the blazer.
Here are some of our favourite twists.
The red carpet
While we always find ourselves associating a big couture gown with the red carpet, Sade is here to bust the myth. While the style here could be considered understated, the combination of the plunging neckline and the dramatic flair does make a statement.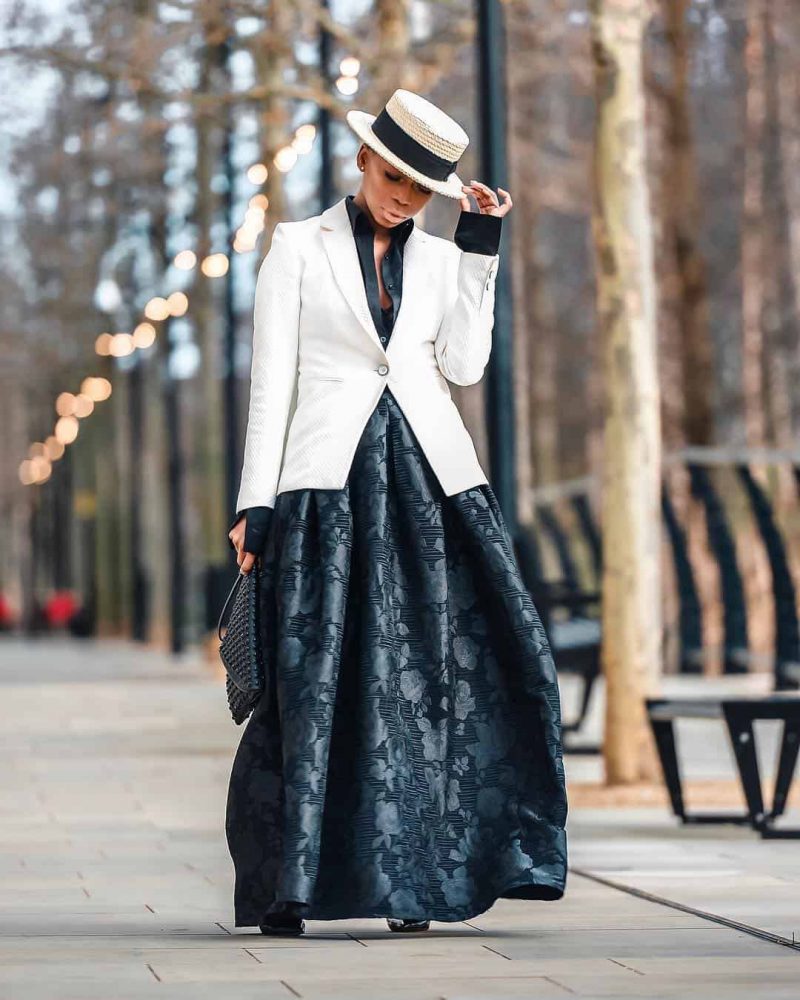 Acing the monotone look
Be it a muted colour or a bright pop of yellow, more often than not, the fashion blogger proves that there's no going wrong with a single hue.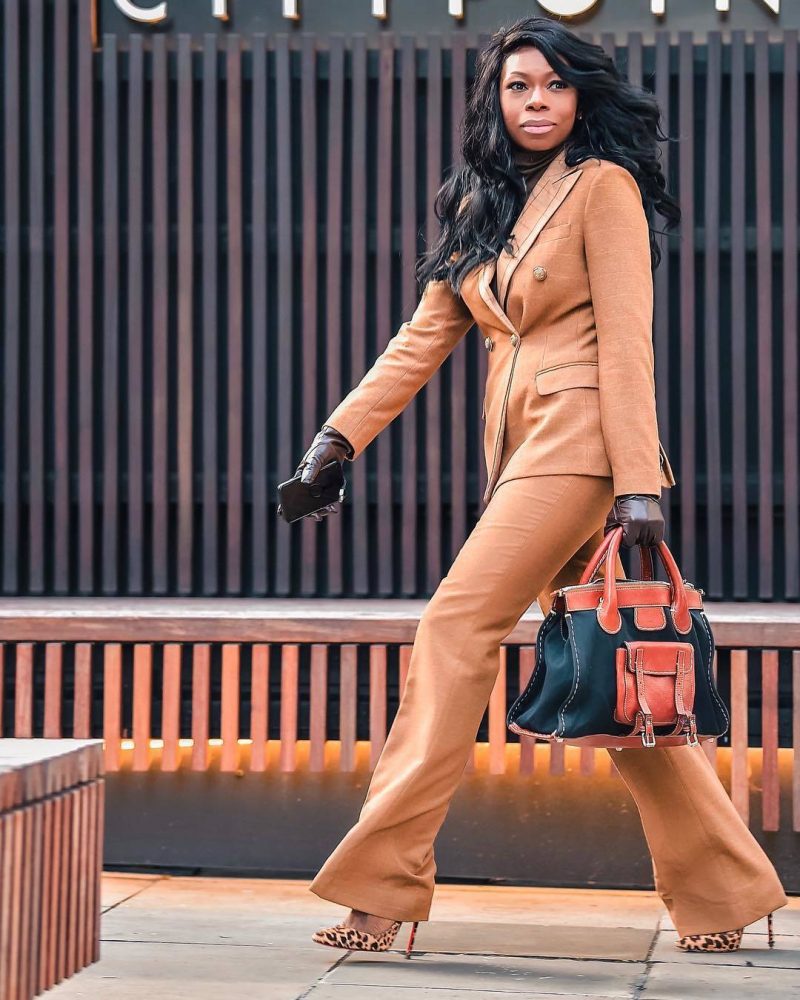 Masculine meets feminine
When it comes to making a bold statement and playing with interesting silhouettes, Sade never ceases to surprise. Here, she effortlessly pairs a blazer with a tulle skirt. This unexpected combination sure has our vote.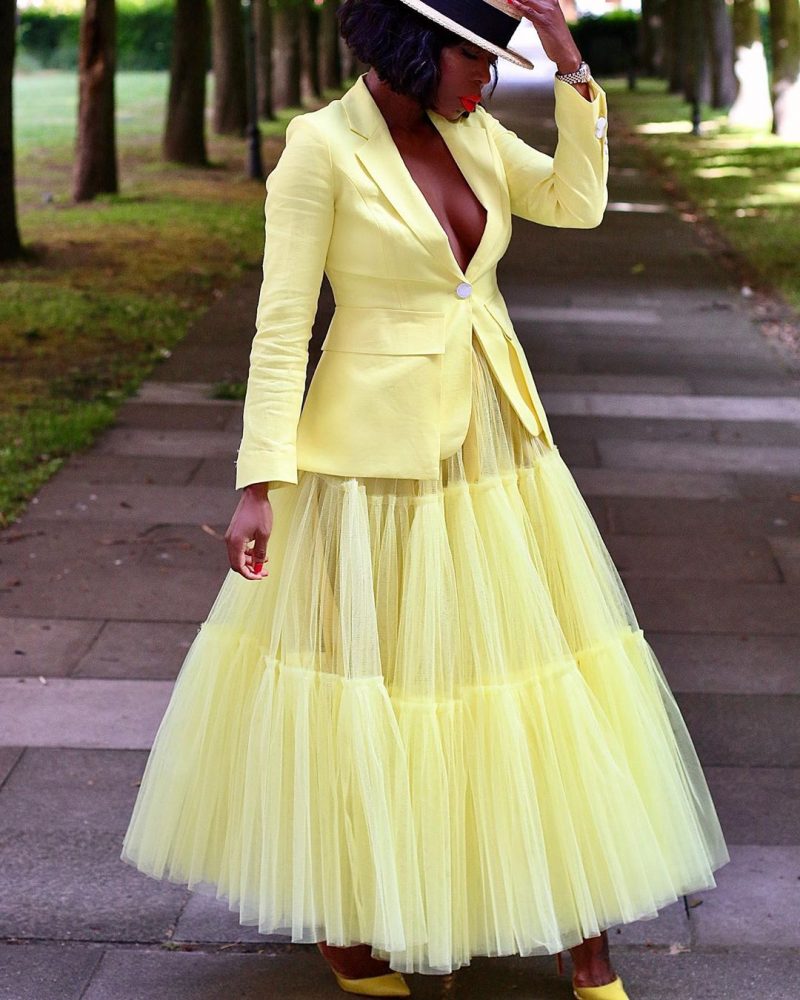 Oversized blazers for the win
Once in a while, she likes playing with proportions and takes the bigger-is-better route. Whether it's with an oversized blazer added to flowy dress and trousers set or worn alone, your fashion favourite has tried it all.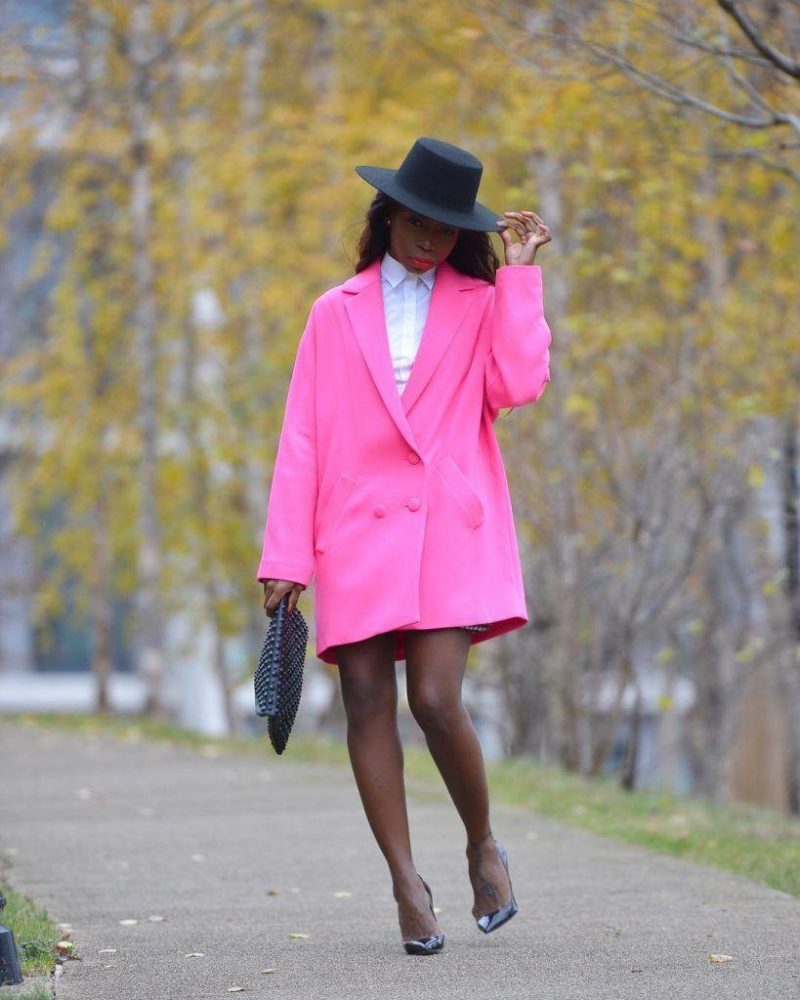 Adding a Denim spin
Leave it to the star to take a wardrobe staple and put her signature on it. She's also being spotted incorporating this trend in interesting fabric choices like denim and damask. Whatever the case, it's safe to say that she takes this wardrobe staple everywhere she goes.