Ghana is home to many important things on the continent of Africa, from its vibrant kente fabrics, tourism attractions, and rich, vibrant culture to the highly contested Ghana Jollof rice and musical exports. It is also the native land and home to Kojo Daniel Soboh, one of the Gold Coast's brightest lights dedicated to amplifying African champions and custodians of development and progress across the continent. Kojo is the founder of the EMY Awards and the publisher of EMY Magazine.
With an MBA in Project Management from the Ghana Institute of Management and Public Administration (GIMPA), he founded Carbon AV Ltd., which has been responsible for providing strategic direction for several projects. He worked with USAID and GIMPA to produce all Young African Leaders Initiative (YALI) events from 2017 to 2019. He's also produced and managed major events for global organisations like the European Union, Alliance Motors (Land Rover & Jaguar), MTN Ghana, Prudential Insurance Ghana, A Rocha Ghana, Miss Universe Ghana, and many more. As the 8th edition of the EMY Awards draws closer, Kojo speaks with THISDAY Style about his trajectory so far and everything Africa should look forward to on the 14th of October in Accra.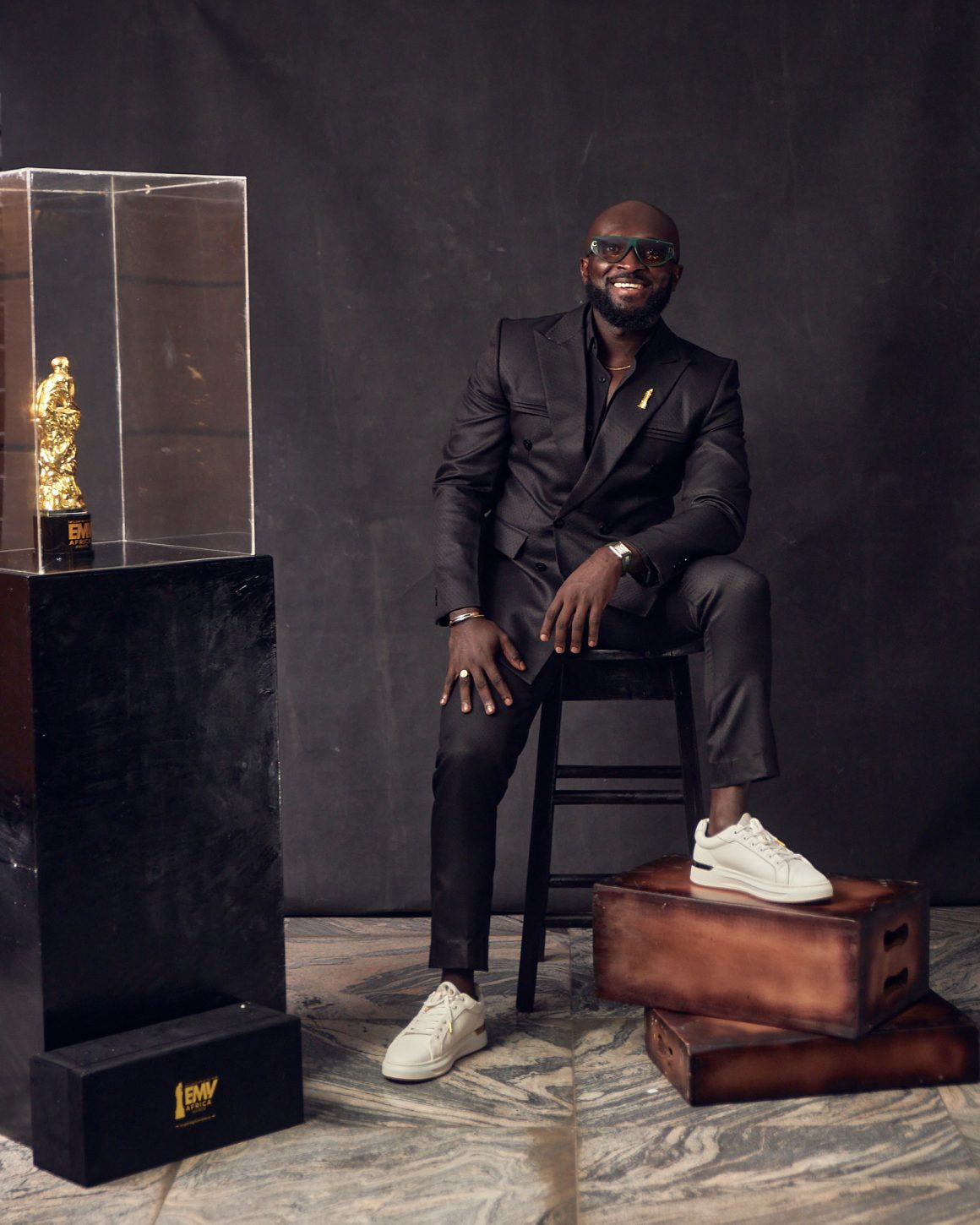 You have had quite the journey from being a key member of the Ghanaian musical boy band Rana to becoming Kojo Soboh, a successful figure in event planning, founder of the EMY brand, and trusted lifestyle expert. How did you build your identity and personal brand over time?
I began my career in the event industry as a musician. After a few interesting years of doing music as part of a boy band, I joined an advertising and event agency as the Head of Events and Promotions. I stayed for six years, from 2010 to 2015. There, I created and managed projects such as the Legends and Legacy (LAL) Ball, Ghana Stands in Worship Concert, and the Stand Up Gh Concert, which were all landmark events at the time and featured international artistes such as Keri Hilson, Bow Wow, Donnie McClurkin, and William McDowell, as well as great Ghanaian artistes like Kojo Antwi, Daddy Lumba, and Amakye Dede. Seeking to diversify my expertise and become a private consultant, I went ahead to complete an MBA in Project Management from the Ghana Institute of Management and Public Administration (GIMPA). Then, I started my agency, Carbon AV Ltd. At Carbon AV, I have been responsible for providing strategic direction for all projects the company implements. I worked with USAID and GIMPA to produce all Young African Leaders Initiative (YALI) events from 2017 to 2019. I have also produced and managed major events for global organisations like the European Union, Alliance Motors (Land Rover & Jaguar), Prudential Insurance Ghana, A Rocha Ghana, Miss Universe Ghana, and such.
In 2015, I founded EMY Africa, which produces the annual EMY Africa Awards and the quarterly EMY Africa Magazine. Now one of Africa's biggest award events, it has honoured many great personalities such as the former President of Ghana, John Agyekum Kufuor, Tony Elumelu, Togbe Afede XIV, His Eminence Sheikh Dr Osmanu Nuhu Sharubutu, Sir Sam Jonah, Abedi Pele, Azumah Nelson, Meiwey, Boris Kodjoe, Marufatu Abiola Bawuah, Adebola Williams, Lanre Olusola, Michael Collins Ajereh (Don Jazzy), Ibrahim Mahama, and Akinwumi Adesina, to name a few.
It's been up and up from there. Through it all, I've kept a promise I made to myself to remain authentic, audacious, and daring. That's really just how I built my personal brand. I set goals and try to achieve them, no matter what stands in my way. The lifestyle aspect is just a natural by-product of what I do.
Around what time in your career did you realise there was a void that needed to be filled by the EMY Africa Awards? Talk us through how the now prestigious award ceremony came about.
It had always been a thought. I'd observed how our society needed more mentorship programmes and how the growth and formation of the male gender had been left on autopilot. I reckoned there was a need for a platform that catered to grouping an alumnus of distinguished gentlemen who are positive role models for younger boys. Through this, the Exclusive Men of the Year brand was born. Over time, we have launched iterations to the main idea, which includes the magazine that now addresses the people, places, ideas, and issues that shape men's personal expression, development, and experiences.
We are glad that over the last eight years, we have built the EMY Africa Awards to become a respectable platform.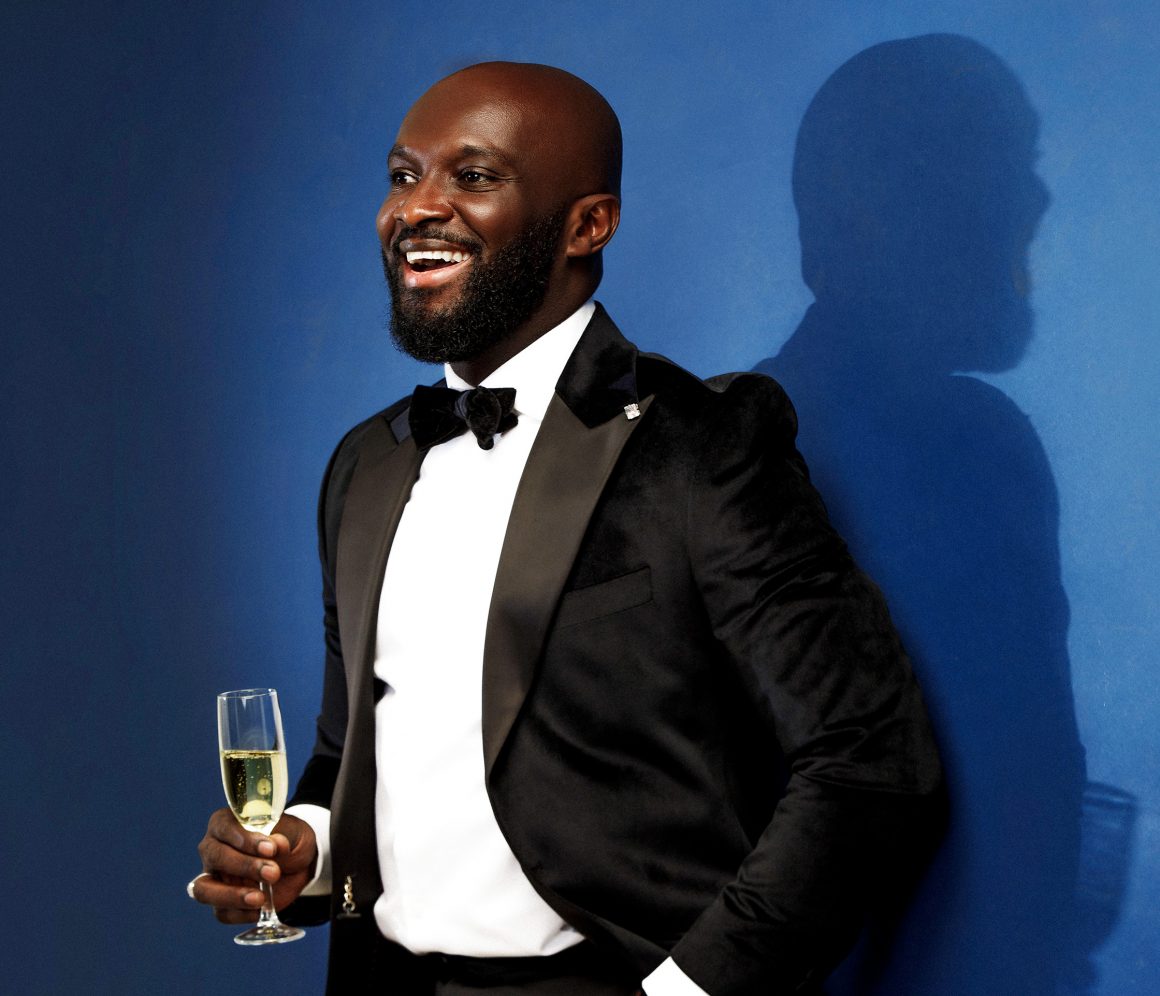 To be focused on showing young men in Ghana, Africa, and the world at large positive male role models and achievers, you would have either had a strong one yourself or none at all. What was your relationship with your father growing up, and how did it impact you?
I am fortunate to have had a great father and a positive male model growing up. I'm sure we all know and can see the situation with fatherhood around. It's pretty evident that kids do not relate to their fathers as much as they do to their mothers. My passion for pursuing this project erupted after researching why Father's Day receives such abysmal attention compared to Mother's Day or any of the family celebrations year-round. Most of the feedback was that most men don't pay attention to their families and so don't deserve to be celebrated. It was a big surprise because my reality was different; growing up, my dad was present and nurturing as a father should be, and so at home, we celebrate both parents as it should be. Every child needs someone to look up to, just as I looked up to my father. Even though, over the years, some men have taken this responsibility for granted and have, as a result, diminished their outlook on the relevance of the role of men in shaping society through the family, Celebrating responsibility, great endeavours, and achievements are great ways to mentor younger ones to become better people for the good of society.
Your brother Chris also serves as the Editor of the EMY Africa magazine, which means you have a close working relationship. Is that a testament to a close childhood bond or just a Soboh family tradition?
We have always been a close-knit family. We try to support each other with our unique skills and talents as much as possible. Yes, Chris Albert Soboh is my younger brother, and he is the Editor of the EMY Africa Magazine. He took on the role when he returned from England after schooling there for over seven years. He brought on board a unique and interesting perspective. He is a lawyer and an incredible writer. He keeps proving time and time again that there couldn't have been anyone better for the role.
As the 8th edition of the EMY Africa Awards draws closer, could you reflect on the journey so far? What achievements or milestones stand out to you, and what are some of the lessons you've learned over the last seven years that have helped the event blossom into what it is today?
The eight-year journey hasn't been a walk in the park. Getting here has taken God, passion, dedication, and some great partnerships and support. Throughout the years, we have celebrated some of the biggest names across business, entertainment, public service, and the like. The EMY Africa Awards have grown to become one of the most prestigious awards events in Africa. The pan-African agenda has always been with us from the onset; that's why the event is called EMY "Africa". However, we are approaching this incrementally. If you have followed us, every year we honour two or more impactful personalities from other African countries. Our first out-of-Ghana event, the EMY Africa Lagos Soiree, was a massive success, and it's the beginning of many pocket events across Africa in celebration of all those who inspire greatness. It is one of the achievements that stand out for me, and I couldn't be more proud—proud that a dream that began eight years ago in Ghana with the goal of impacting the whole of the African continent has grown to become a respected Pan African event.
Over the last seven years, one lesson that stands out for me is that today's most valuable currency is social capital. We are the people we interact with.
The EMY Awards celebrate men making waves across various fields. Could you tell us about the thought process behind the diverse categories, encompassing film, sports, innovation, and tech, and how the nominees and awardees are selected?
We have 25 honorary awards and five competitive awards.
The award process starts by calling for nominations from the public for a given period. Our awards secretariat is also tasked with researching and presenting some suitable candidates based on the categories' descriptions. The data collected from the public and through research is put together and presented to the awards faculty and academy. The academy has several meetings to deliberate on the data presented and whittle it down. The shortlisted nominees for the competitive categories are then presented to the public to vote for the final winner. The shortlisted nominees for the honorary awards are voted for by the Awards Board and faculty. All awards are presented to the winners at the awards dinner event. We have two complimentary awards for women: the Woman of the Year and the Young Achiever (Female) Awards.
This year, actors Tobi Bakre and Chidi Mokeme are nominated in the same category for Actor of the Year. How does it feel to witness such high-calibre talents from Nigeria contending for this prestigious award?
This is not our first time celebrating Nigerians at the EMY Africa Awards. Notable Nigerian figures who have graced the EMY winners' circle include Akinwumi Adesina (Man of the Year Africa 2022), Tony Elumelu (Man of the Year Africa, 2017), Richard Mofe Damijo (RMD) (Continental Icon in Film), Adebola Williams (Young Achiever Africa, 2017), Lanre Olusola (Guardian Award, 2022), Seyi Tinubu (Young Achiever Africa, 2020), Ayo Animashaun (Media Excellence Awards, 2022), Michael Collins Ajereh aka Don Jazzy (Continental Icon in Music Award, 2022), Ebuka Obi-Uchendu (Man of Style Award, 2021), and Ayo Makun aka AY (African Entertainer of the Year Award, 2020). These exceptional individuals have left an indelible impact on their industries, representing Nigeria with pride and demonstrating the country's vibrant talent, so we're very proud to have them as part of our nominees and alumni.
Congratulations on the success of your first event on Nigerian soil, The Lagos Soirée. Hosting an evening that bridges the gap between past winners and the current nominees was quite innovative. Could you elaborate on how the recently concluded Lagos Soirée event aims to foster a platform for meaningful conversations and celebrations and its significance in connecting with African cities?
As a prelude to the 8th Annual EMY Africa Awards, set to unfold on October 14th in the city of Accra, Ghana, the Lagos Soiree was a night etched in memory and history. The success of the Lagos Soiree was far beyond our expectations, and it is the beginning of many pocket events to come across Africa. The goal of the soiree was brand immersion—to bring the premium EMY Africa Awards experience to Nigeria and to create a congenial platform for connections and networking between top players in diverse industries in the respective countries and those who will attend from other African countries. It is also to give brands that partner with us a wider reach across Africa. We plan to replicate this in other African cities. To us, connecting with African cities is very important because it's our way of spreading the message of focused growth for young men and celebrating and telling inspirational human stories across the continent.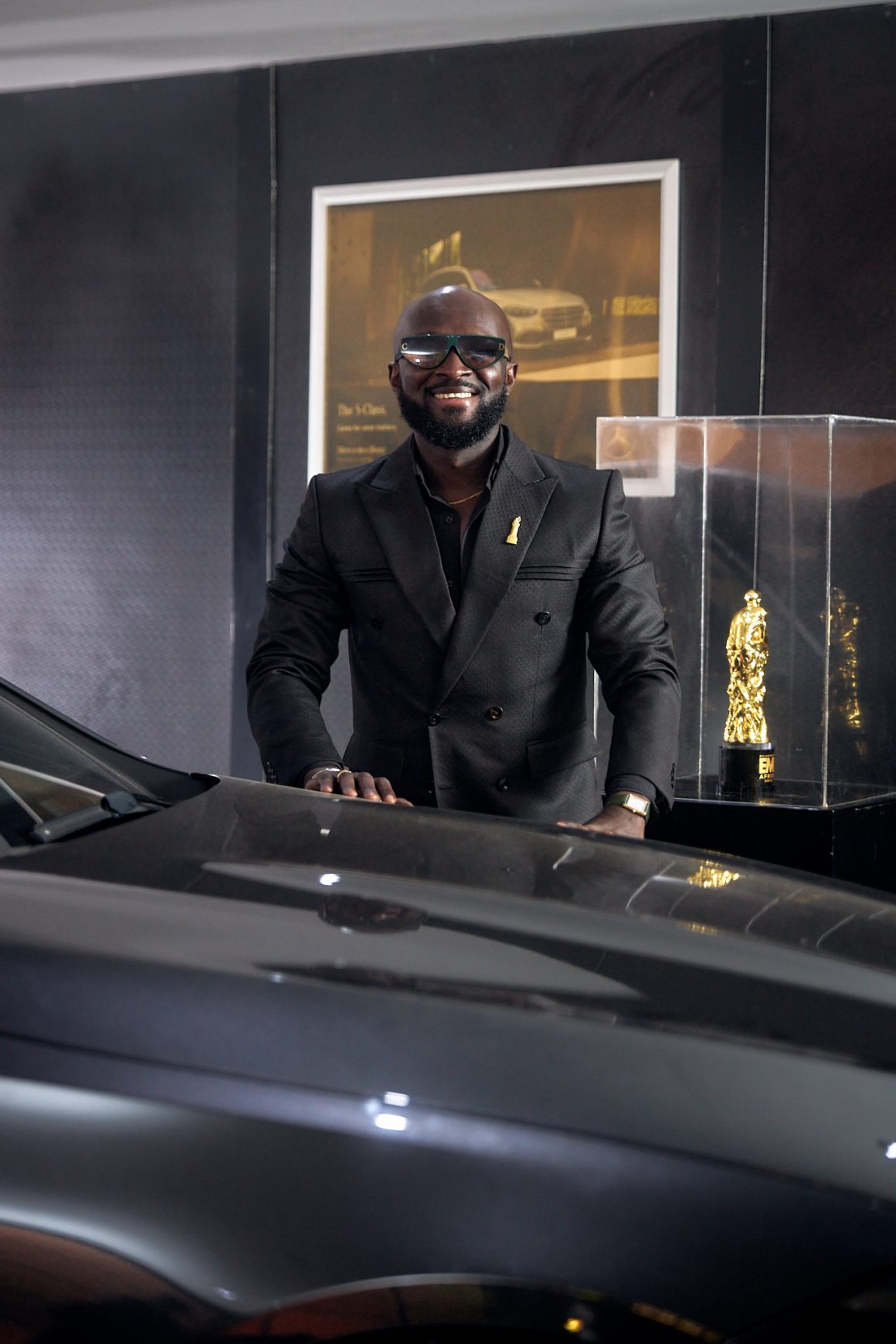 Many other Africans are usually overwhelmed by the city of Lagos, finding it daunting due to its massive population and several other factors, but you seem to have taken to it like a fish to water! What has your reception been like, and what are your thoughts as a visiting Ghanaian in Las Gidi?
I find Lagos very interesting and challenging. With its high energy, Lagos will keep you on your feet. A good friend of mine said Lagos is the New York of Africa, and I kind of agree with him. The energy in Lagos is strong, even aggressive, and if channelled in the right direction, it produces amazing results. Lagos has been welcoming and kind to me. I have adopted the name Segun, ha-ha, because I feel right at home here.
With the 8th edition of the EMY Awards just around the corner, what can attendees and viewers anticipate from this year's event? Are there any exciting changes or surprises in store?
The EMY Africa Awards get better and bigger every year. We anticipate more people attending the event from across Africa than ever before. The event will be broadcast across Africa. As usual, it will live up to its reputation as one of Africa's most prestigious awards events with regard to the guest list, setup, and programming. We'll keep the surprises in tuck for the day, shall we?
The EMY Awards hold a strong sense of recognising excellence. What long-term impact do you envision these awards making on the industries and communities they touch?
Inspiration is a critical tool for success. It is one of the catalysts that inspires greatness in all of us. And that is what we are all about at EMY Africa: celebrating greatness and excellence to inspire greatness.
The youth are one of the most important resources that Africa has. Much has been predicted about Africa's youth population. One of the most significant predictions is that by 2050, Africa's youth population is expected to reach over 830 million. As it stands, almost 60% of Africa's population is under 25, making the continent the youngest on the planet.
We need to imbibe the "can-do spirit" in the youth by celebrating and telling the stories of those who are 'currently doing' and letting them know it is possible. It is important to tell African or black success stories. Through the awards, we have launched a mentorship programme, The Inspiring Greatness Forum, which goes a step further to link EMY alumni with cohorts. Our long-term plan is to partner with schools, grant scholarships, draw up globally recognised cohort pipelines, and help take young people off the streets.
Lastly, looking beyond the 8th edition, could you share your vision for the EMY Awards in the coming years? How do you see the event evolving and continuing to inspire achievement and recognition across Africa?
The vision is to continue to build and expand the EMY Africa brand across Africa as a very prestigious and aspirational platform that will inspire the next generation of leaders by celebrating the great and excellent ones that have gone ahead and paved the way.