Nestled in the plush neighbourhood of Ikoyi stands Timaya's penthouse, a testament to personal style and architectural brilliance.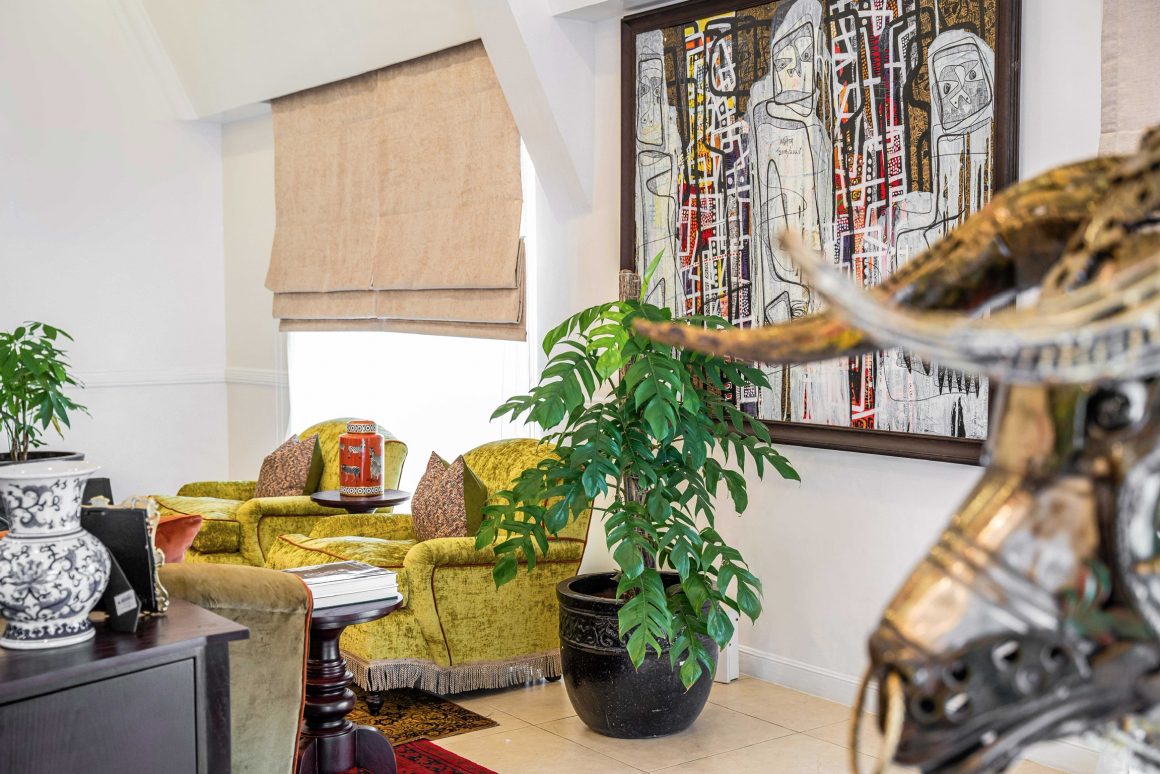 Far from being just another celebrity residence, this home is the embodiment of Timaya's taste, reflecting the very essence of the artist. It's where art meets life, and for Timaya, it's his haven, his sanctuary from the bustling world outside.
Timaya has been a force to reckon with in the entertainment world for a while now, not just because of his sound but also because of his individualistic sense of style. He embodies versatility, often described as trendy, adventurous, and, most importantly, authentic. It comes as no surprise, then, that his home mirrors these very facets of his personality.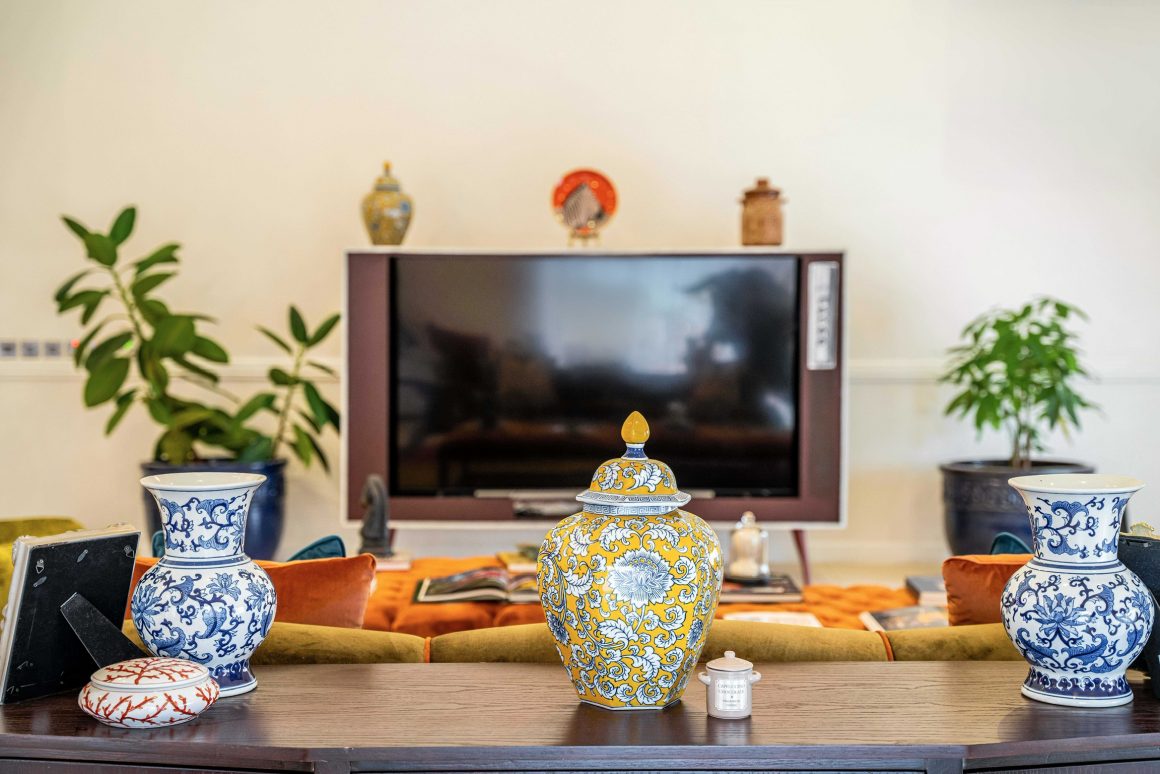 The Ikoyi penthouse, while situated in one of Lagos's most contemporary settings, exudes the timeless beauty of Renaissance architecture. But here's the twist: this architectural masterpiece marries the elegance of London with the rich culture of Lagos. It's an intersection of worlds, a blend that is as intriguing as the man himself.
The interior design of the penthouse is a narrative in itself. Timaya, with his meticulous attention to detail, insisted on every piece being made in Nigeria. The curated, bespoke furniture and accents were painstakingly sourced from Sea Homes. The team scoured various locations, upcycling found artefacts and breathing new life into them. An old typewriter here, a vintage television box set there, and a brilliantly coloured piano somewhere in between—each piece tells a story.
One of the standout features is the family living room. It's a space that was approached as an open canvas, allowing for boundless creativity. Playful patterns dance with eccentric details, such as hand-painted art and plates on the walls. The custom-made rugs sprawl luxuriously, while a sofa in the kids' section boasts a unique touch: it's decorated with a hug of hand-sewn teddy bears, ensuring the décor remains age-appropriate yet undeniably chic.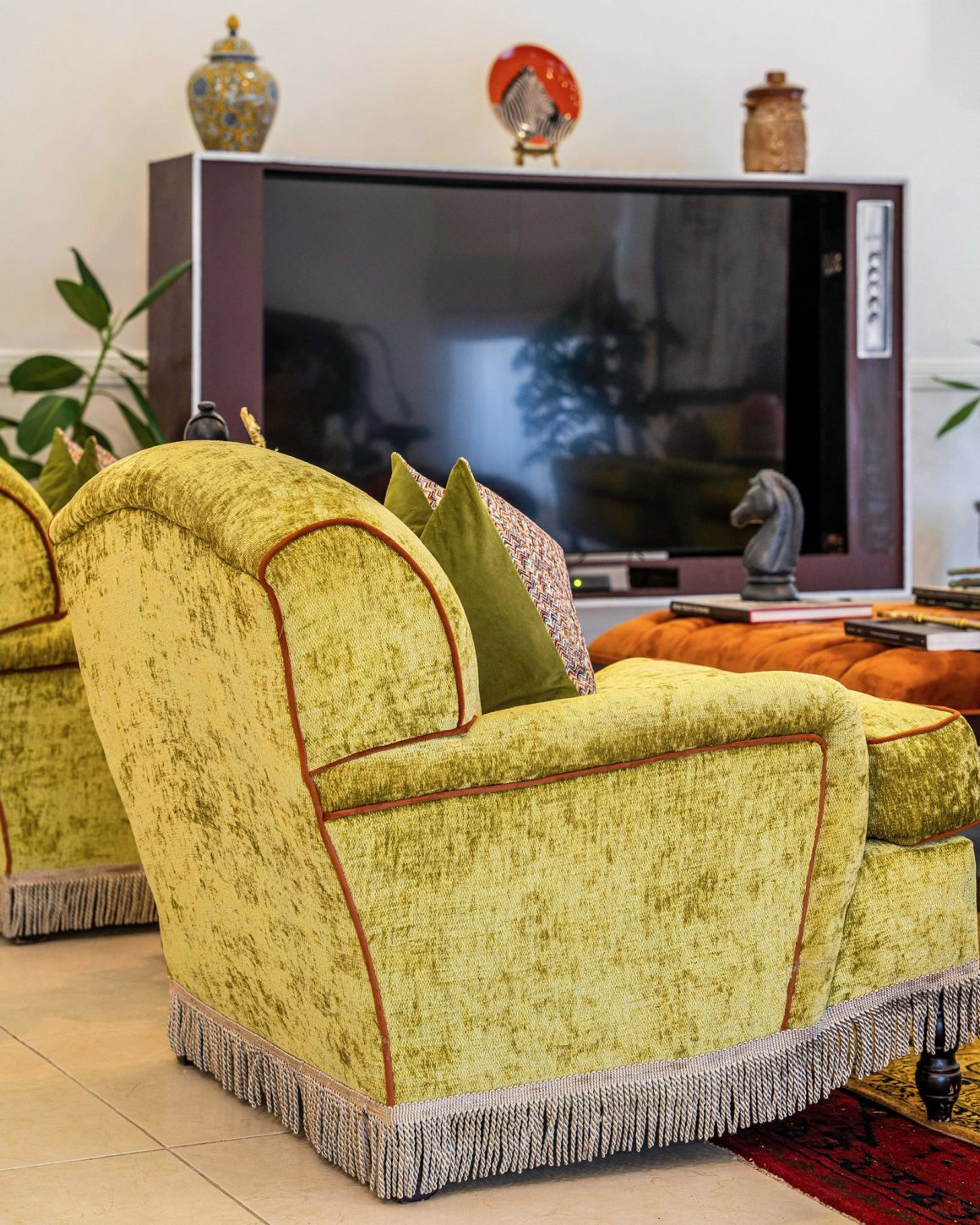 And then there are the overlapping rugs, the myriad of art pieces, and the plethora of vintage furniture. Each element, while beautiful on its own, comes together to create an ensemble that's pulsating with vibrancy, colour, and artistic flair. It's a clear reflection of his personal style: fearless, expressive, and ever-evolving.
Timaya's penthouse is more than just a house; it's a narrative of the man, his journey, and his unwavering commitment to authenticity. It's where London's sophistication meets Lagos's warmth and where Renaissance aesthetics intertwine with modern design. In every nook and cranny, in every handpicked artefact, one thing is clear: this is Timaya's world, and we're just lucky to get a glimpse into it.