Step into the extraordinary world of Anderson Edewor, a self-taught interior designer who has made a name for himself in the industry. Known for his keen eye for detail and his unique ability to transform rejected items into stunning decor pieces, Anderson's innovative approach to design has earned him a stellar reputation. His projects are a testament to his exceptional uses of colours and patterns and his commitment to sustainability through the use of recycled materials.
Anderson serves as the mastermind behind ADD+ and holds positions in multiple companies within its group. He serves as the creative director for S.ea.consulting, its interior design division. This is where some of his imaginative concepts come to fruition.
But Anderson's sense of style extends far beyond interior design. With a background in fashion, he is a style icon in his own right. In fact, he has recently launched 3Os.stores, a new menswear store, to share his passion for fashion with the world.
Join us as we delve into the mind of this brilliant and multifaceted artist.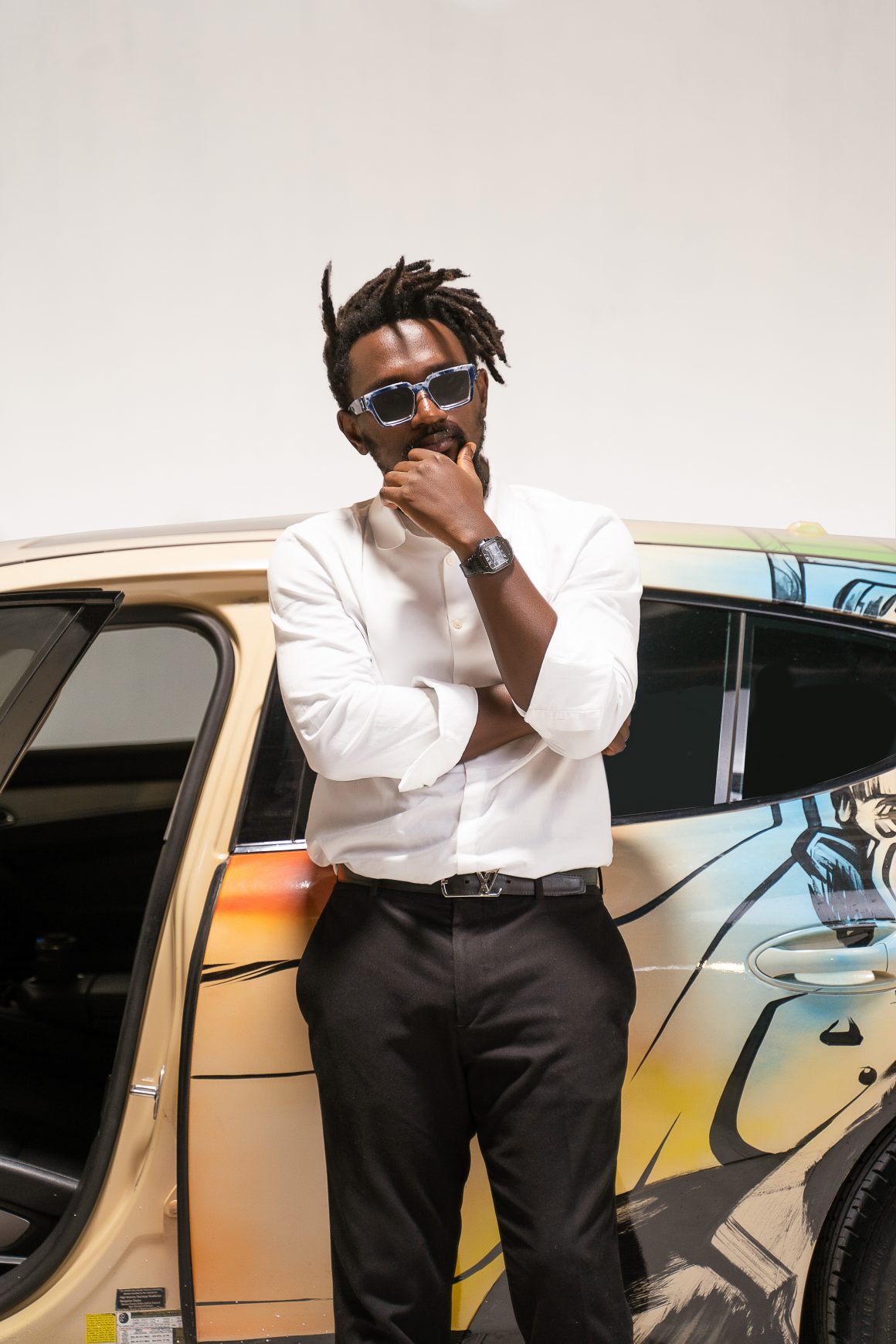 You shifted from the field of physics to fashion and then business and ultimately found your passion in interior design. Tell us about your personal and professional journey. What inspired these decisions?
I have always liked fashion, so that was a natural progression. The demand for my unique style and taste in interior design is what sparked the beginning of my business. I'll elaborate:
I was born in Delta State. After completing primary education in Warri, I continued my studies in the Benin Republic before attending the University of Port Harcourt, where I graduated from the Department of Geophysics. During this time, Shopaholics, a well-known retail store, came into existence.
Taking a leap of faith, I got a space for fashion. While we were in business, people started asking about the designer behind its aesthetics. This led to receiving offers for interior design projects – interior design chose me.
Following graduation from university, I enrolled in fashion school and simultaneously established a 5-bedroom boutique hotel in Port Harcourt called "#1". Since then, things have only gotten busier as demand continues unabated.
Despite this success, I wasn't sure if I wanted to stick with fashion or interior design. The first few weeks I spent reflecting on this dilemma at Lagos Business School made me realise that both fields could be combined effectively under one umbrella: an image consulting firm wherein both fashion and interior design harmoniously coexist.
The path towards this decision is attributed mainly to clients and audiences, who played influential roles along the way; their support helped solidify what felt right for me. I was chosen for this.
What was once my interest and hobby eventually became my profession. Now, I am fortunate enough to be paid for bringing my imaginative ideas into reality.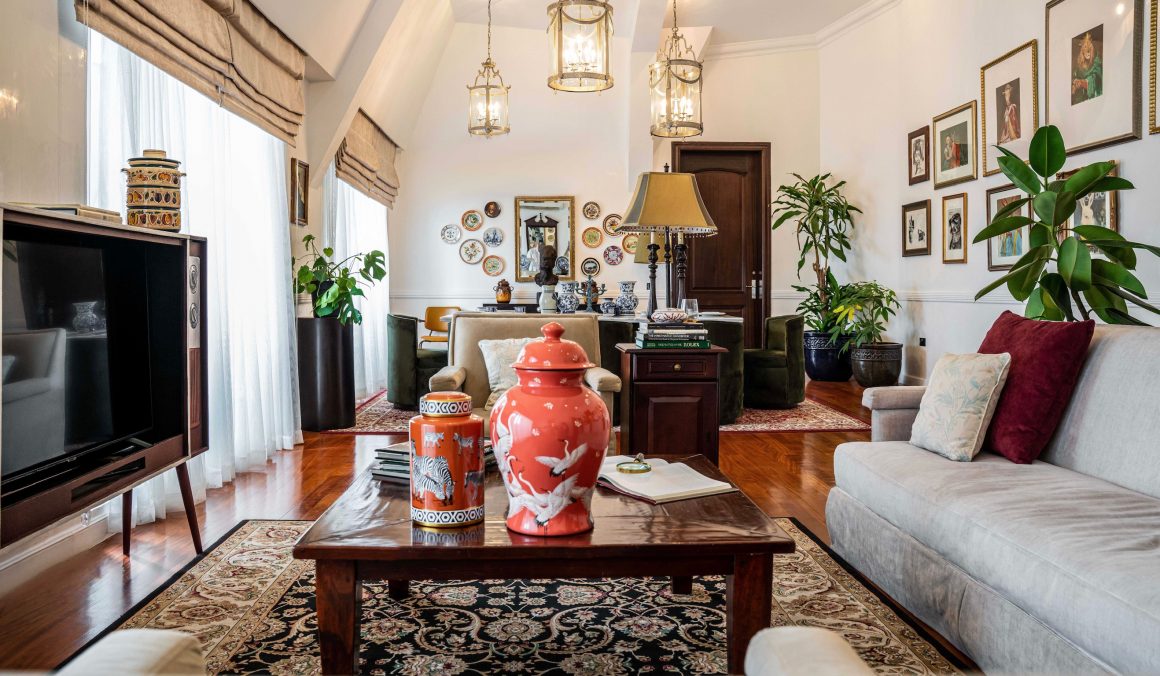 How did you approach learning interior design on your own?
I have always had an eye for good things, and being somewhat of a semi-perfectionist, it was like plug-and-play. I immersed myself in architectural books and sought advice from friends. I educated myself on using measuring tapes and floor plans, conducted local market research, and started a 'design for less' account.
To be honest, you don't need many resources to start an interior design business. Use your space as your first canvas and post photos online.
Because I was sure I wanted to be a solution in the industry, I understood that achieving this goal would only be possible with the assistance of a team of architects. I rented a space in Lekki Phase 1, hired two architects to join me, and started sharing my ideas with them for visual presentations. That was it.
My challenge was that my team felt I was too fast for them, and it was a struggle because I could multitask so well, but they consistently required my physical presence on-site to work the magic.
I had to learn about the following:
Procurement
Reviewing detailed working drawings
Bill of quantity
Project management
Consultancy
Creative thinking in solving problems
Contractor listing
Branding
My approach to design has always revolved around upcycling and waste management, which I apply to practical projects. As an Eco designer, I embrace a style that can be described as 'organised chaos'. What draws me to commercial design is the satisfaction of witnessing how it brings joy to people's lives.
Since the inception of S.ea.consulting, you have been a part of the team. How did you navigate your way through the interior design industry and expand your portfolio of clients?
Honestly, clients kept coming because they wanted to stand out. Our projects possess a unique quality that sets them apart.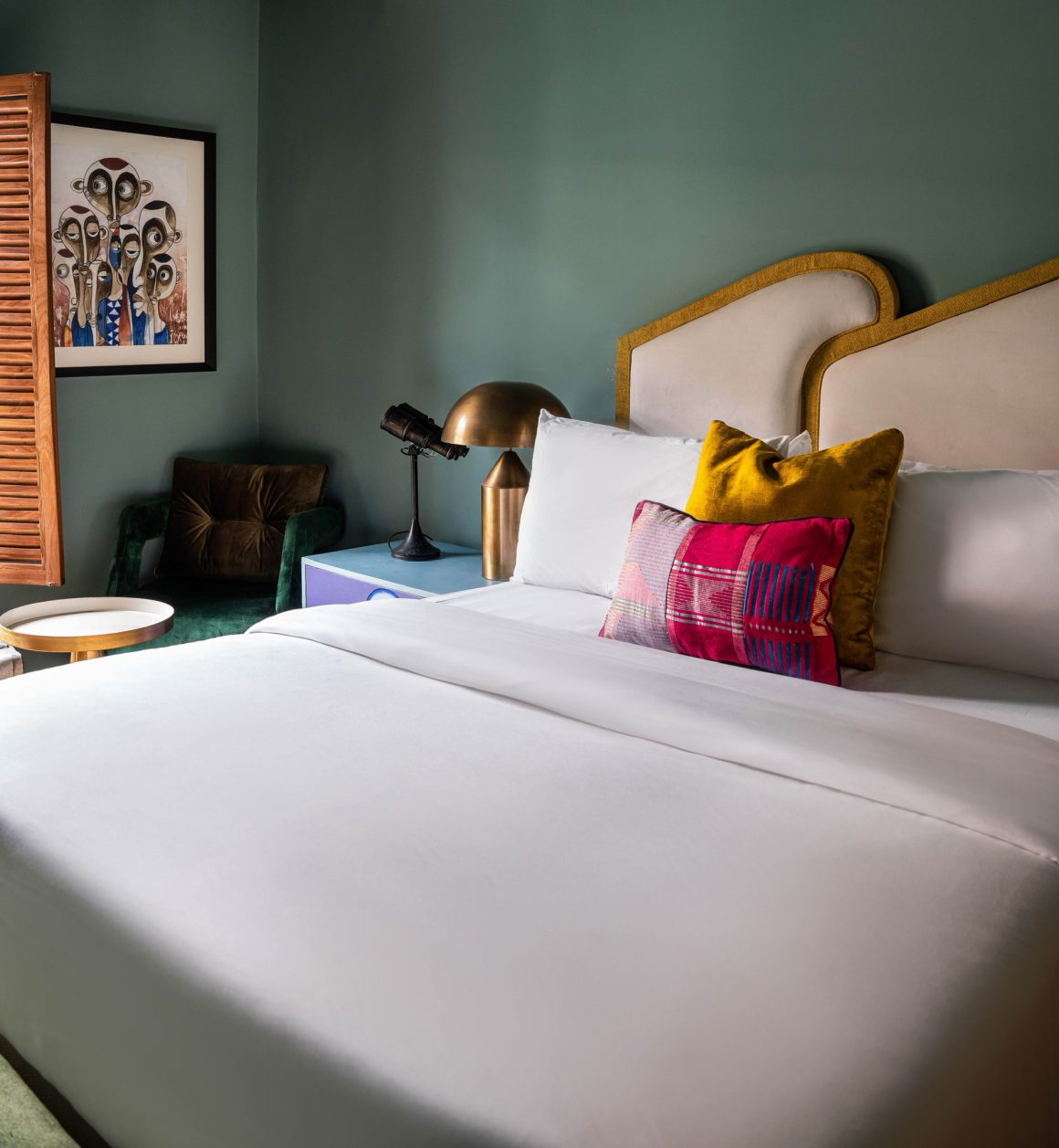 Your work frequently incorporates reused plastics, wood, and metals. You skillfully convert ordinary objects into works of art. What inspired you to take a recycling approach to design?
I'm attracted to objects that people cast aside. Figuring out how to get them accepted is something that gives me joy. I guess that's the artistic gift I have.
You've completed a number of impressive projects. What are your top three memorable interior projects, and what was the thought process behind them?
Throughout our history, we've only ever had successful destination projects. It would be impossible to go into details about them all, but to name a few favourites, I'll say:
See_Lagos (Restaurant)
Stillbrokeofficial (Fashion store)
Timaya's Penthouse
What upcoming trends or innovations in interior design do you find exciting or intriguing?
I find myself particularly drawn to two: artistic expression and maximalism.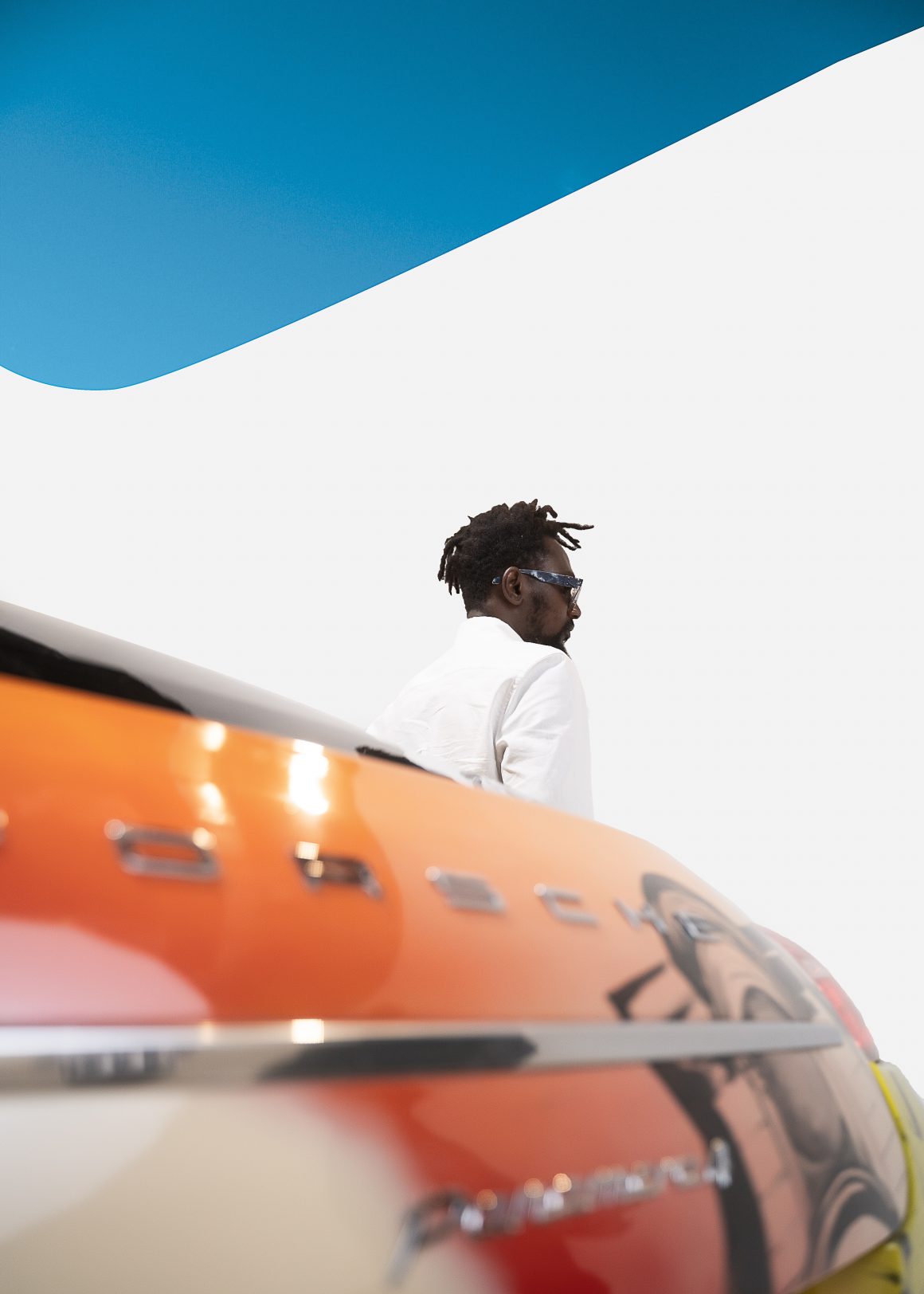 What are your future plans and aspirations for your design career?
I want to own my own commercial spaces and live in my creations.
You recently revisited your fashion roots by launching your latest business venture, 3OS (Official Lifestyle) Stores. Given your background, this move doesn't come as a shock to many. Now let's discuss the store itself. Who is your target audience, and what products do you offer?
I am so ashamed that I returned to fashion, but I returned with a twist. My target market is people who are looking for the best locally-made items in the realms of fashion, art, and design. 3Os.stores is a concept store that encompasses elements such as ready-to-wear clothing, a creative lab, a photography studio, an exhibition gallery, a garden, and a pop-up room for creatives to express themselves (we can refer to it as a sanctuary for artistic exploration).
Within our inventory lies a selection of pieces from designers like EmmyKasbit, UgoMonye, Stillbroke, 1407, Gdwn, Champ, Rimac, Pettre Taylor, Mancave, TRAX, JZo, and TZAR.
We are also proud to house talented videographers, photographers such as Ojmayana and 1HundredVisuals, and in-house artists like addey_the_designer, makofalltrades, and sketch, to mention a few.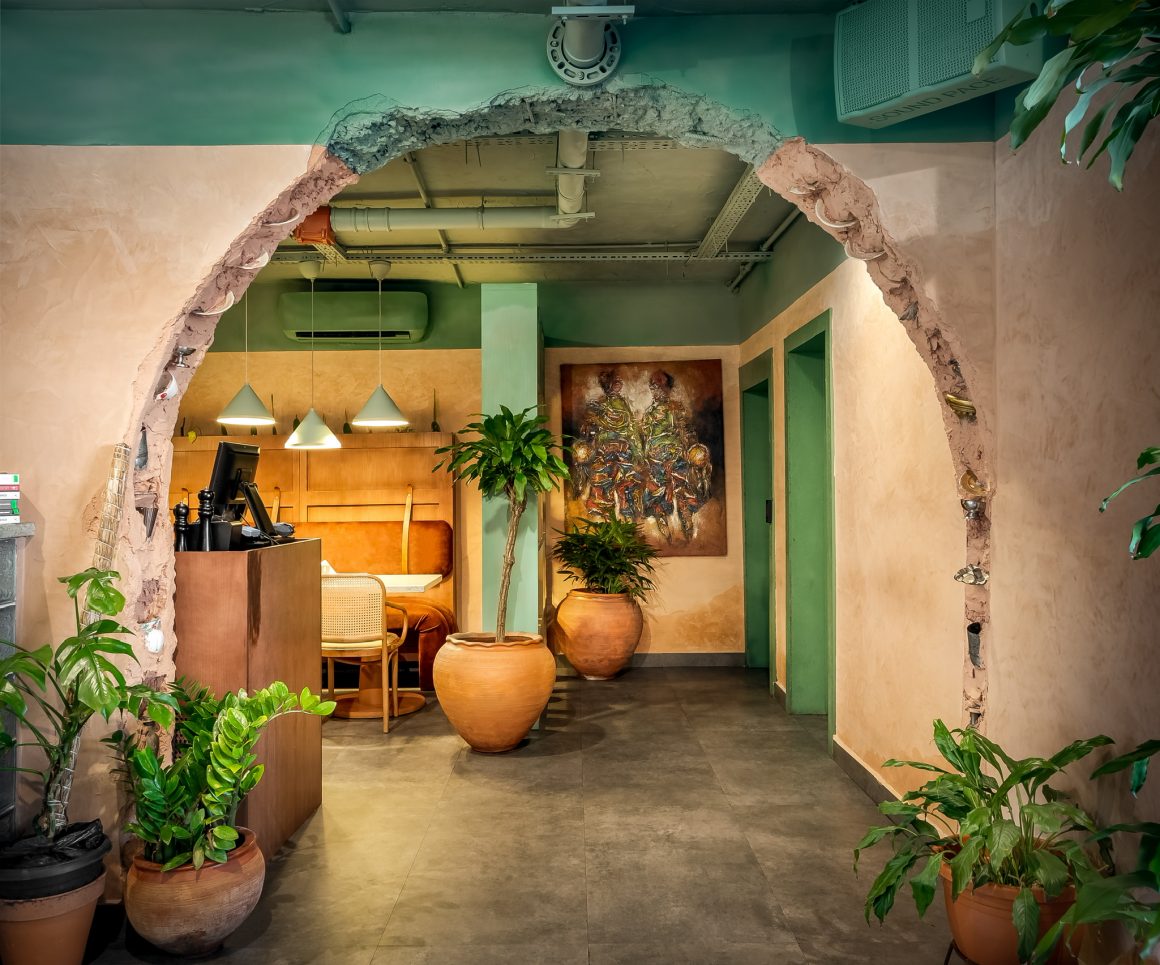 Your resume continues to expand as you maintain involvement with other companies within the ADD+ umbrella. Can you provide insight into ADD+, the parent company overseeing S.ea.consulting and 3Os?
ADD+ is Anderson Oghogho Edewor, popularly called addey_d_designer. He is the driving force behind all the great brands within the S.EA.group. The "+" represents the constant expansion and growth that lies ahead. So far, we have given birth to:
S.ea.consulting (interior architectural firm)
S.ea.homes (furniture manufacturing and decor products)
S.ea.experience (hospitality chain)
S.ea.mart (retail store)
3Os.stores (concept store)
Ian Carson and Joel Anderson (fashion brands)
How do you balance your many roles as a creative director of S.ea.consulting and board member for multiple companies? What challenges and rewards come with these positions?
My challenges are working with non-creatives, team exposure, and our educational sector.
For a mind that gets bored quickly, multitasking makes me bloom. Managing the companies with the right team makes the dream work.
The rewards they offer me are inner peace, fulfilment, having people appreciate creation, and being part of interior designers' journeys through our training programs. We want the best to come from our powerhouse.