Barely six months into his tenure as acting NPA boss Mohammed Bello Koko proved to everyone that his experience in the banking sector had not gone to waste when he showed proof of unprecedented growth in revenue at the parastatal. Not stopping there, he also improved operational efficiencies and demonstrated a resolve to open up the Eastern Ports of Warri, Calabar and Rivers. About eight months later, the president eventually confirmed his position as Managing Director of the NPA. It wasn't farfetched; clearly, Bello Koko was the man for the job.
In the short three months since his appointment, he hasn't disappointed. Amongst other projects, he has taken up the daunting task of fully digitalising all the country's ports. " At NPA, our goal is to leverage technology to close the gap between us and the major international ports. A digitalised port helps in making better informed operational decisions, increased efficiency, improves collaboration amongst stakeholders, lower port costs and ultimately helps to meet the ever-increasing customer expectations in a timely manner", he recently said.
In a recent sit-down with Konye Chelsea Nwabogor, he delves into several pressing issues, including the intractable Apapa gridlock, the collapsing TinCan port and his plans for the NPA.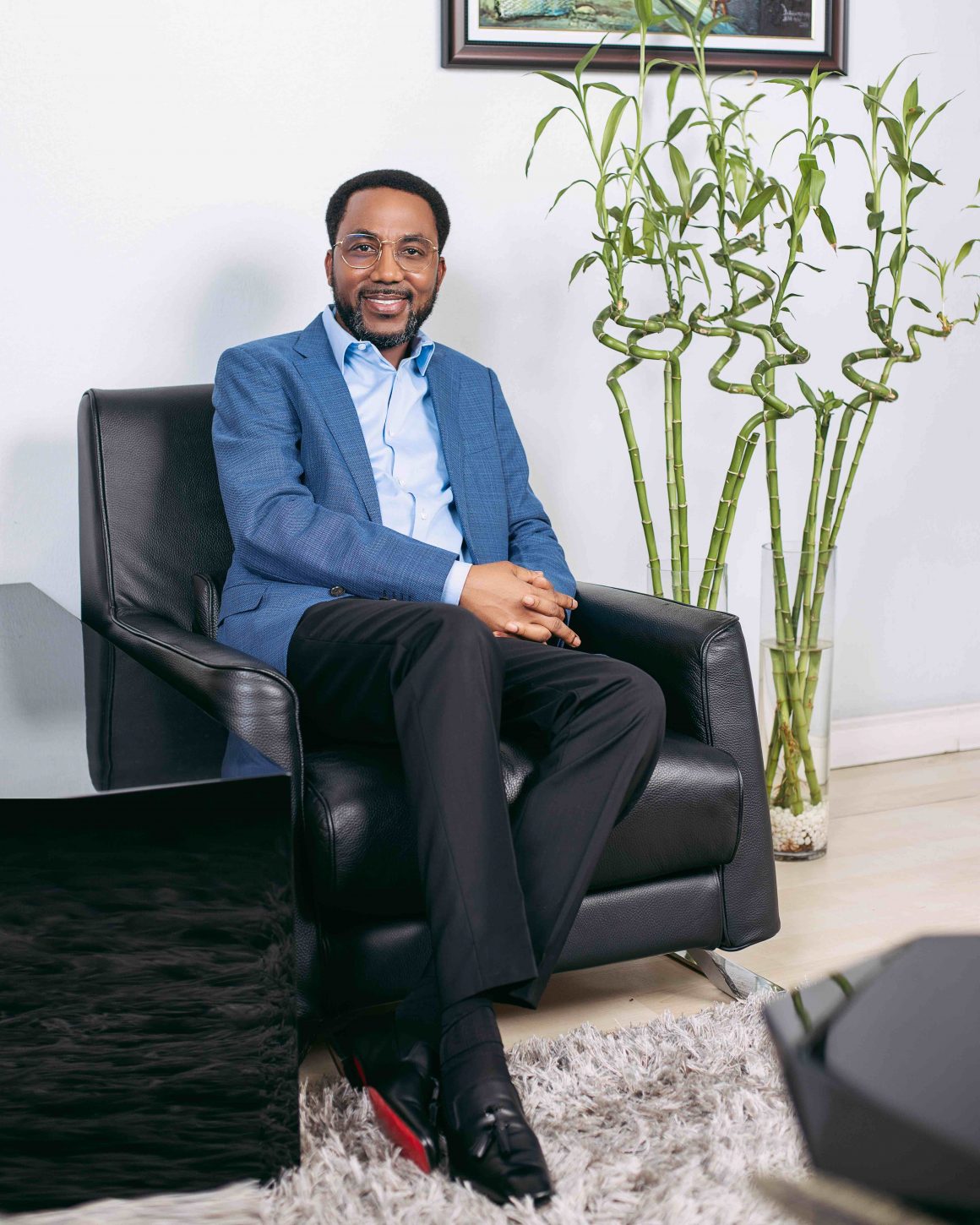 Congratulations again on your appointment. What has it been like so far?
Oh, well, it's been quite interesting. But it's been relatively easy to carry on. If you recall, I've been in the system. I was the Executive Director, Finance and Administration before I was made the Acting Managing Director. The focus is on achieving our mandate. It is the same stakeholders I have worked with over time, the same stuff, and the same goals. All we just did was change focus. It's been quite interesting.
So, were there any challenges that came with your appointment?
The challenge is that, finally, you are the one making the final decision. You need to sit down and look at all the mandates, gaps, needs and requirements. You need to determine what is most important and how to achieve it? Like we keep saying, the NPA is meant to improve trade facilitation, so that should be our focus. And then, of course, we're supposed to generate revenue. So, to meet those challenges, we needed to find ways to engage and work with stakeholders, hear their complaints, and engage them in terms of working with us to achieve our mandates. And then we worked with our staff to improve revenue. We blocked some leakages and increased revenue. Because of that, we have been able to transfer over 45 billion naira in the last few months, out of which 26 billion is for 2022, to the consolidated revenue fund.
You joined the NPA in 2015, bringing with you a wealth of experience from the private sector as a banker. Do you feel your prior experience in banking helped prepare you for your current role?
Yes, it did. In the private sector, we are used to setting goals. We call them the KPIs, and you also hold people accountable. Also, they are timelines. You just want to achieve these goals and tick them off. So, with that, it had prepared me for this job. Now I can sit down and know that there are five or six things we need to achieve, and this is the timeline for it, and I focus more on those things. And there are no formalities too. We just call the port managers. If it is a terminal operator, you call the terminal operator to discuss issues. Reduce the appointments. Like in the private sector, you are there to serve people, not for people to serve you. So, we are engaging better. My wealth of experience in the industry has helped me. And also, in the banking industry, it's about revenue and generating revenue. We found ways to ensure that we increase revenue collections.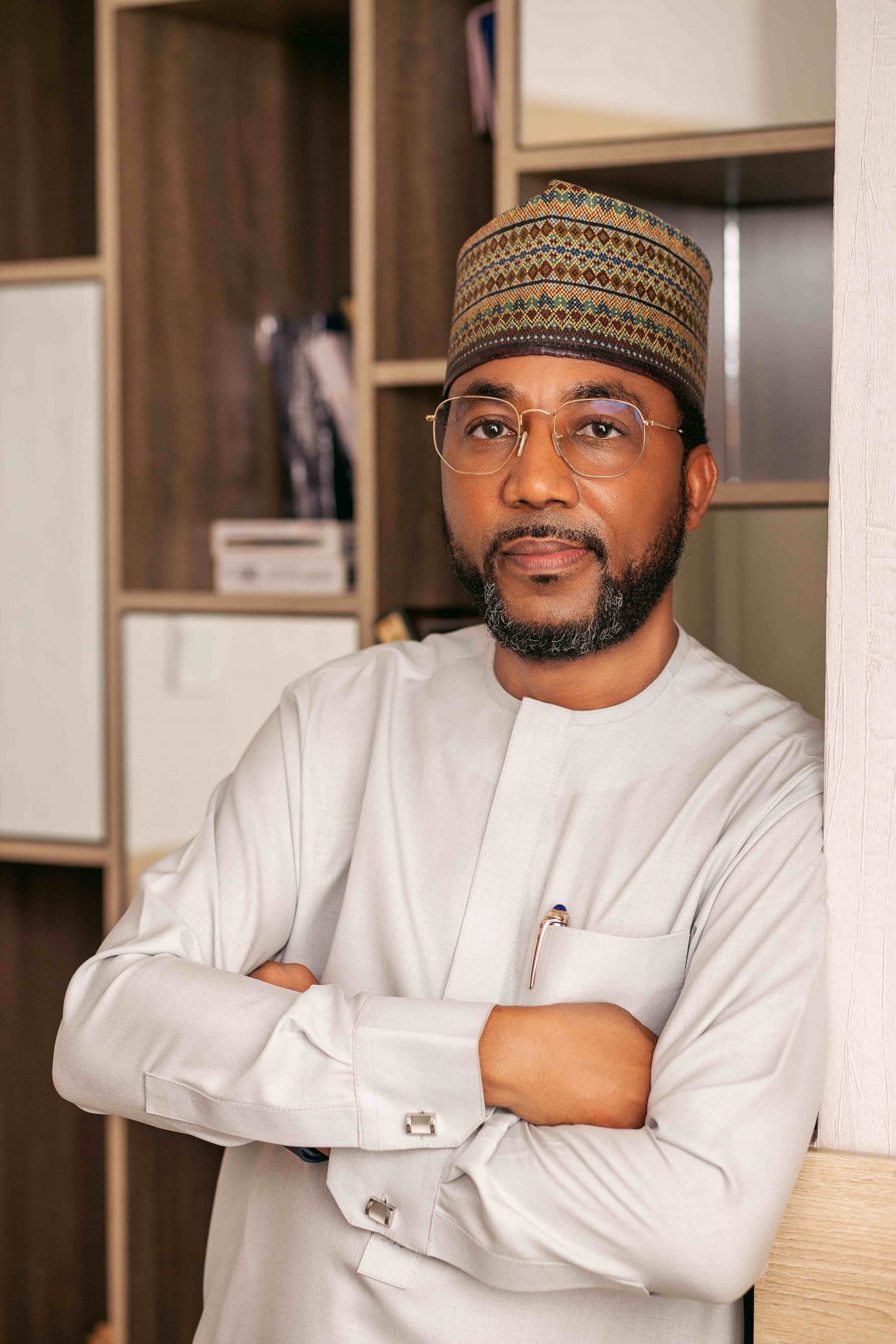 Coming from the private sector, where things are typically organised. Did you experience any culture shock when you got into the public sector?
In the public sector, there are a lot of bureaucracies, unlike in the private sector. And then, the reward system in the private sector is much more outlined; you get more rewards for more performance and better performance in the private sector than in the public sector. And then, the procurement processes in the public sector are very long and quite cumbersome. It makes it impossible for you to achieve some of your goals. There are so many reporting lines in the private sector, but here you depend on other government agencies to achieve your goals. In the private sector, you know what you need to achieve, and wherever it is that you need to achieve it, you get it done. So, everybody's working in tandem in the private sector. If it is a bank, you know your goals, your target market, what you need to achieve, and where to get it in the public sector. It's not really like that, and it makes it quite difficult.
So you mentioned unprecedented revenue growth and income leakages. How did you achieve this in such a short time? What did you do differently that had not been done before?
What we first of all did was improve the collection mechanism. Situations where you ensure that the invoices are raised on time, bills are presented on time, delivered, and payments are made. We also pursued payments. We made sure that liabilities were reduced. So, for clients or customers who have been owing NPA, we ensured that they paid up. We didn't give them room to owe for so long. So that means debt recovery was possible. There was less debt than there used to be. And then we held the port managers responsible. They know that we are holding them accountable for revenue generation and collection. You don't just generate; we make sure that you collect. So that's what we've been doing. We've been putting an eye on revenue consistently and working with the other Executive Directors and the Management Team, and we've been able to achieve a tremendous increase in revenue.
But before now, you were in the system as the Executive Director, Finance and Administration. How come you didn't notice any of these lapses?
The responsibility to hold the port managers and whoever was responsible is usually for those at the top. So yes, that wasn't my call at the time. The MD then also paid attention to revenue generation, but I think I'm doing better now, as recovering debt was my training in the financial sector.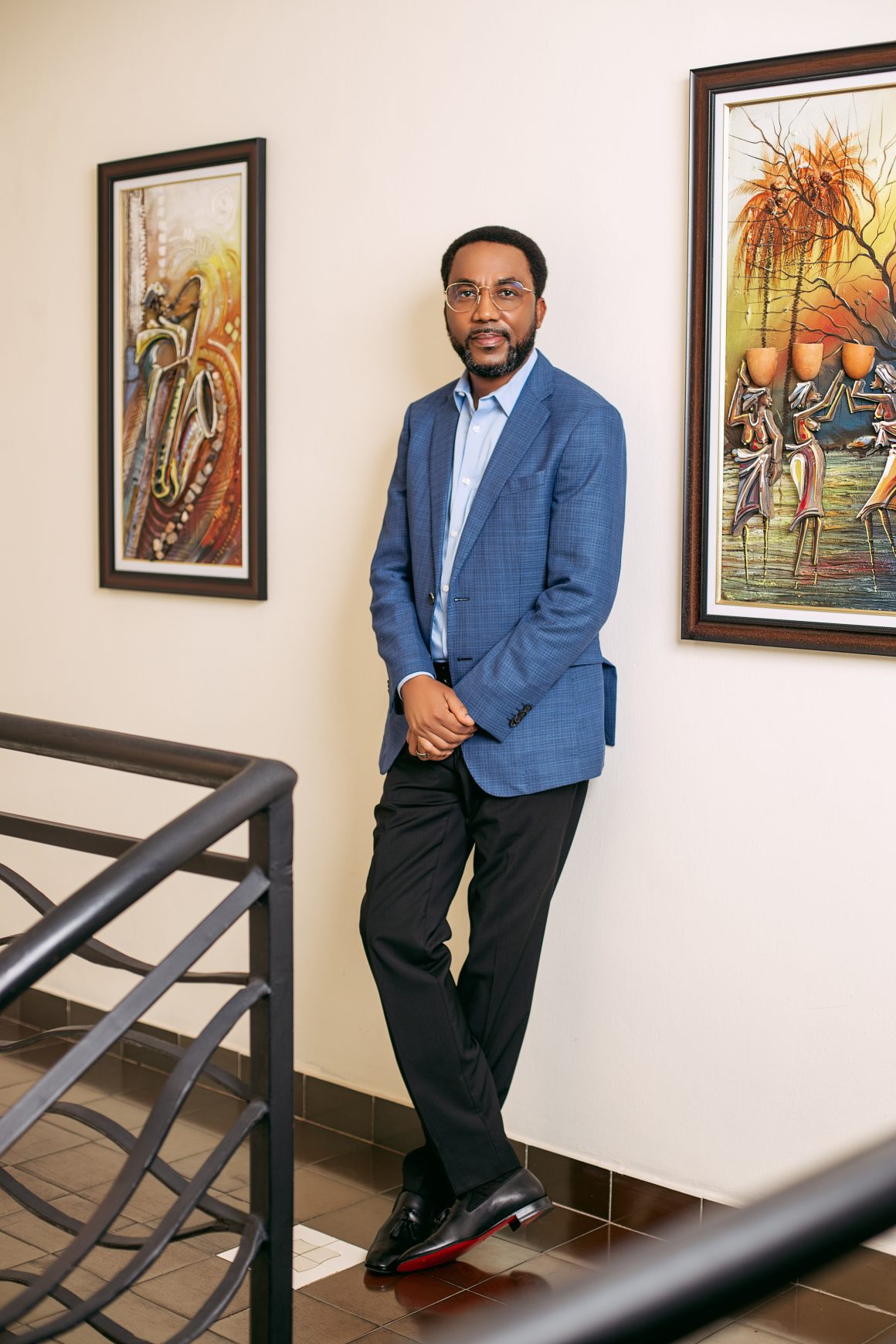 I want to talk about the Apapa gridlock because my colleagues and I are personally affected. It seems it has become intractable. What are some of the measures you are currently taking to resolve this problem? Is it ever going to be solved?
Oh yes, It will be. As you can see, it's not as bad as it used to be. You will find that there are two ports: TinCan and Apapa. We introduced the e-callup system -the truck callup system, which is more like digitising the initially manual manifesting of trucks into the ports. And that has helped to reduce the traffic gridlock along the Apapa gridlock. But TinCan is a very bad case because the road is still bad. I know that they're working on the road. We've been discussing this with the contractor. We know that there are problems between Sunrise to Coconut and all those areas. One of the major problems we've observed is the regular breakdown of trucks along the road, which constitutes a hazard. So, we are working with the Lagos state government to be able to toll those trucks and allow the free flow of traffic. There are also issues of extortion and illegal checkpoints along the route. And we felt that that would be slowing down traffic. So we sat with the Lagos state government and the police command and identified the places where we would allow checkpoints to be mounted. Any checkpoint outside those identified locations becomes an illegal checkpoint. We've also introduced barges for the movement of cargo from those ports. That way, we are taking more trucks off the roads. It reduces traffic. We are doing what we can to see that we unbundle it. There's a bit of a monopoly there, and there are times that you know, not necessarily downtimes, but you see, monopolies are not good. So, when you give people options, we believe it will bring more efficiency and competition.
Have you been there yourself to see the problem?
Yeah, I've been there a couple of times. I've been there on a motorbike. I've been there at night and in the afternoon. I go there to see; I would like to see things for myself rather than it being reported. You find that you wake up on days, and there's traffic. It could be an accident along the road, or it could just be a broken-down vehicle. It could be a fallen container, and so on. But working with the Federal Road Safety Commission and then the Lagos state government, things are improving. The Lagos State government has set up a mobile court to try traffic offenders along those routes. So things would improve.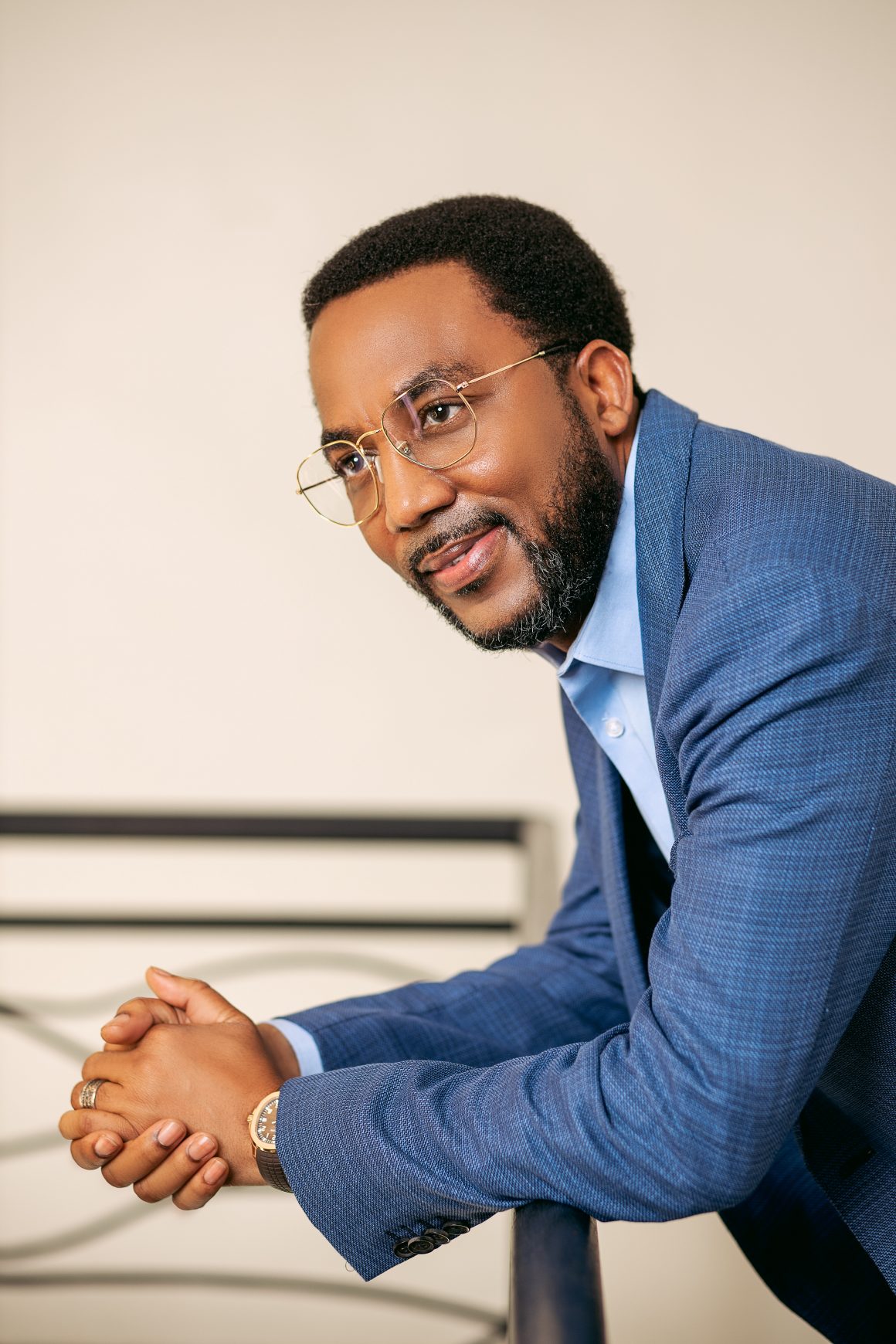 Are there alternatives for the trucks, maybe like parking spaces?
So pre-concession, some spaces in the port were meant for these trucks, but those places have been turned into warehouses, container parking bays, etc. So that means the ports are not able to take in as many trucks as possible. We have created truck parks, and they were asked to install some IT equipment. Aside from bollards and automated gates, they're supposed to have CCTV. So, the trucks go into those parks, get their tickets, and at the right time, they'll be called up to get into a prepaid truck park before they get into the ports. So, the alternative for the ports lining the port corridor is to go to the truck parks. Now you see, there are fewer trucks parked on the road. Formerly, you will find thousands of trucks along that road parked, waiting to be called up, or waiting to take in their empty containers. We also encourage the shipping lines to have empty container bays. That way, when you import, you offload it. You don't go straight into the ports; you take it to an empty container bay, and then, whenever the shipping company is ready to move that container into a vessel that is taking it offshore, they now arrange that and take it to the vessel. We have reduced the number of trucks going into the ports.
What do you believe causes the delay in getting the goods out? I believe that should be part reason why they are kept waiting.
Let me explain how it works. From the time the vessel comes to our shores. How quickly does NPA bring in the vessel to port to berth? That is pretty fast. And then how quickly is the vessel offloaded, then how quickly is the clearing process? Documentation by shipping lines and documentation with the terminal operators. How quickly is that done? If it is done so fast, then how quickly does the Nigerian custom scan or inspect the cargo? So, if each of these takes multiple days, you find that there will be a delay. By the time the cargo comes out, it has taken longer than it should. So, there are multiple government agencies involved in all of these. People always have this conception that everything is about NPA. No, there is also Nigerian custom there. Other government agencies are involved in the day-to-day activities at the port. The delays are because of multiple issues, and that's why we are working towards full automation of our processes. We have started with our internal processes; we are about to deploy the Port Community System, which will also ensure faster clearing of goods and other imports.
Will things get better with the Lekki Deep Sea Port?
Definitely! We expect some cargo coming into Tin Can and Apapa to go to Lekki naturally. Lekki has about 16.5 meters draft. That means they are going to be bringing in bigger vessels. What they are installing enables you to start clearing processes from your office or home. It is also fully automated, from documentation down to the clearing itself. And then, of course, you have newer equipment; they will be the first port to have a ship to shore crane. They have a couple of them that will hasten the speed at which they offload cargo from the vessels, and then it also means that the importer will be able to commence clearing of their imports faster than they can the current existing port nationwide. So, we hope that that reduces the traffic in Tin can and Apapa. Lekki will change the game. It will be more efficient at allowing importers to process their imports faster.
With the Lekki and Badagry deep seaports both in Lagos, have you thought about the environmental impact?
Both proponents have done their environmental studies and multiple other studies in Lekki and Badagry. Based on all the approvals, the construction of Lekki is almost finished. They are about 91% concluded. By September, we believe the first commercial vessels will come into Lekki. Badagry, too, they have done its environmental impact assessment. And also, we believe that whatever negative impacts the port will have is being addressed. Whether it's in terms of the likely congestions in both locations or in terms of other economic negative activities, there'll be more positivity than negative impact.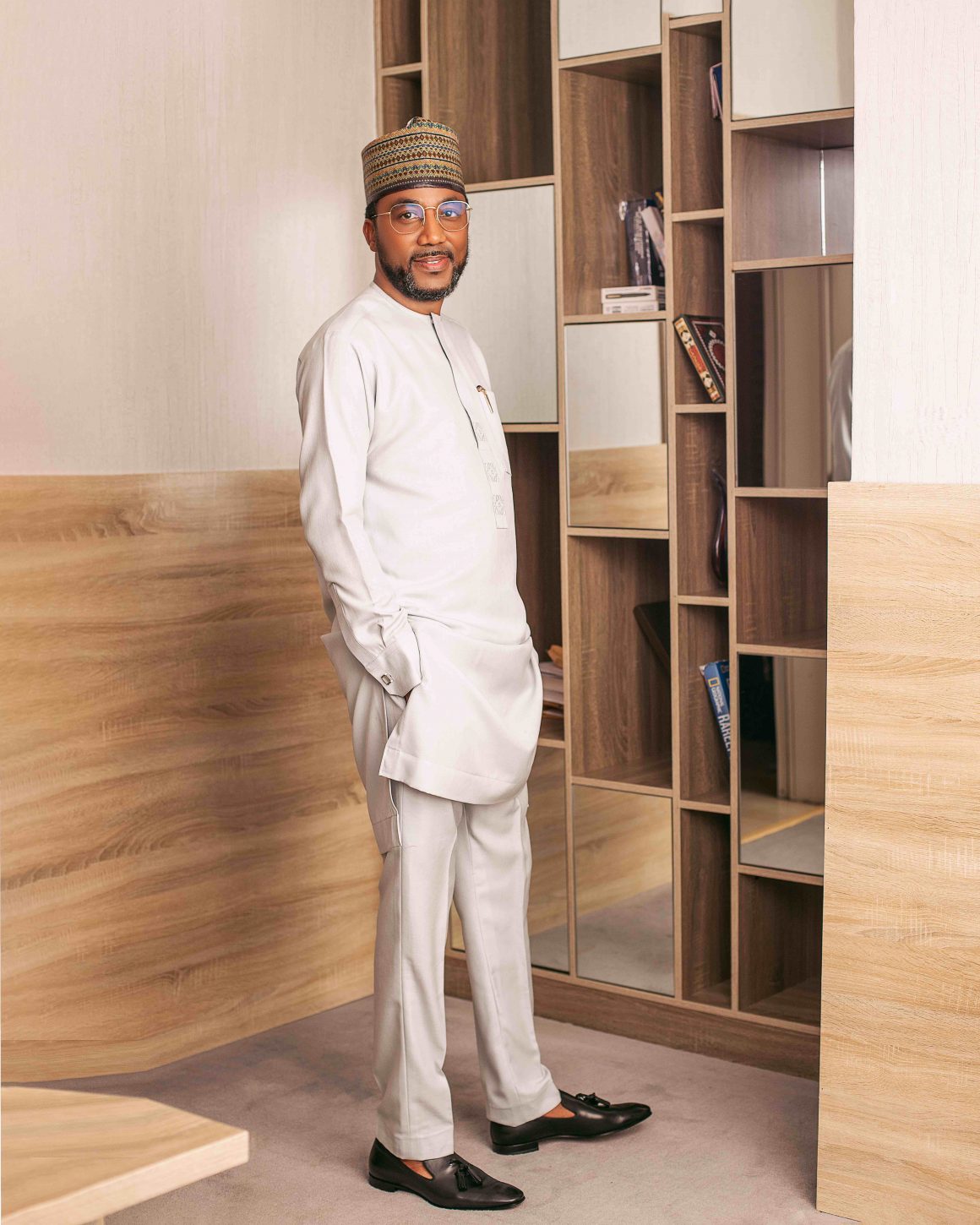 You have also talked about opening up the Eastern ports, but piracy, and the shallow channel have been identified as challenges. How's that currently going?
So, when it comes to issuing piracy, we have done more engagement and collaboration with the Nigerian Navy. And I can assure you that they have improved their patrol around those channels. We are also engaging the community because whatever insecurity you have, the first likely suspect is the community. Even if it is not, they will be able to assist in addressing some of these issues. So, we've been having that. We have recently procured some security patrol boats that will help improve security patrol around the port premises. Of course, we know anything far away is the responsibility of NIMASA. Then to do with the draft, for instance, at the Warri ports recently, we've started the remedial grading of that channel, which will also improve the draft. In other port locations, we already have a channel management company. We are looking at the structures there. The breakwater in Delta ports very soon the design will be completed, and then we hope that reconstruction will begin, but we hear the cost is extremely high. For Calabar, one of the major hindrances is the draft of the channel. There is a legal case. And we hope that we'll be able to sort that out of court. River's port is okay, but the limitations in most of them are the limitation of the engineering design of the birth itself. Most of them are 50/70 years old. The technology used them has limited how deep you can erect. So, if the draft is 13meters, you cannot dredge lower than 13meters; if it is ten, you cannot dredge lower than ten because if you do, the integrity of the key will be affected, and it will collapse. So, the best is to redesign those keys. You know, construct them deeper. And when you do that, then you can deepen the channel.
There have been some reports about collapsing ports?
Yes, it's all over the press. Now let me clarify some things. We all know that TinCan can port has practically reached the end of its life cycle. And so, we have been doing remedial work to manage it. But many months ago, we realised and decided that it was time to fully reconstruct that port and working with the Federal Ministry of Transportation, we had asked for a holistic design of the whole of Tin Can Port. The terminal operators had initially wanted to do it individually. A few of them came up with a development plan, which they will fund, we amortise over time, or extend their lease. But we felt that if you allow the first terminal to do their own thing, the next one is not doing that, and then the third one after that too? It doesn't work like that. It's better to do a holistic reconstruction of the whole keys in Tin Can. The estimate is over 600 million dollars; if we reconstruct the current draft without deepening it first, and if we deepen it, there will be a cost of dredging of over $120 million. It's a decision taken and reviewed by the Ministry of Transport and the Nigeria Port Authority. Yes, there is infrastructure decay in the ports, but there is not an imminent collapse of the ports. It was happening before I got here, and we were doing remedial work, but we don't want to do that now. We have started discussing with multilateral funding agencies that would provide funding for the reconstruction of Tin Can and other ports. The other option is for the Nigerian port authorities to request the federal government's approval to use a certain percentage of the money it is contributing to the consolidated revenue fund to finance the reconstruction of the ports by an appointed construction company. Another option is for the terminal operators themselves to fund the reconstruction, and then we either amortise the sum over time or extend their leases. We're looking at what is in the country's best interest; it is not about the MD or NPA. It is about Nigeria. We need to look at it. We need to look at what is realistic. And then the collapse that has been talked about has not stopped vessels from coming into ports; the vessels are still coming to port. It is safe. Operations are still taking place, but we know that it is time to act, and we're acting. Very soon, we would come up with a decision on the best way to handle the collapse.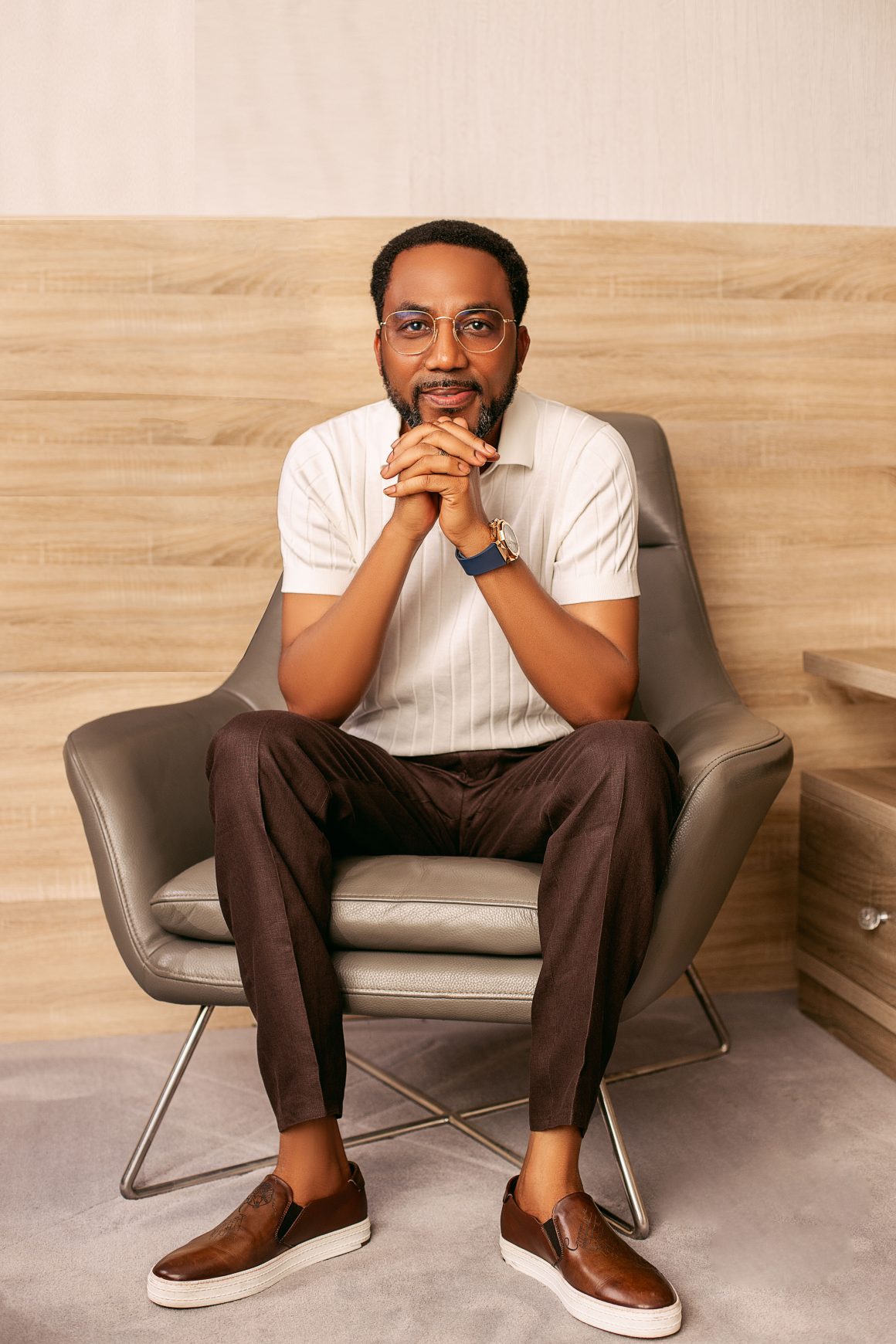 How soon will this happen, and what is causing the delay?
It is funding. First of all, you need to plan to fund it. You also need to decide on the best option. What is the option that is fair to Nigeria and fair to the terminal operators also? There are many options, as explained to you. So, suppose we are going to do a hybrid funding in which the NPA contributes some money or brings out some money for funding. In that case, we borrow from the multilateral agencies if the Federal Government allows it. How long will it take for us to repay? The NPA will not want to start finding something that will make it difficult to have the necessary funds to carry out other activities. Secondly, the design itself. You have to have your proper design. So, there is a conceptual design as it is currently, but you must have a detailed engineering drawing. There must be appropriate studies. Also, you must have a proper bill of quantities before you even go out and advertise and decide who wins the contract and how it's going to be awarded. So, that is the process, and then, of course, you have to take it to the Bureau for public procurement, you have to take it to FEC., so it's not a one-day decision. The decay didn't start today, and it cannot be solved today. But we are working. We are taking action. We are already discussing; we are being proactive in finding funding. The then Minister of Transportation, Rotimi Amachi, had already started having that discussion. He is supposed to have taken some memos to FEC or had a discussion with the President on the best way to fund the reconstruction of both Tin Can and Apapa. TinCan in particular. These ports are not just going to stop operations abruptly. We are going to have the repairs done gradually. And then there must be a sequence of reconstruction. You can't just shut down the ports. You need to plan.
Let's talk about politics. It's almost standard practice for people in public service to tow this route eventually. Do you see yourself doing the same?
Well, you see, in life, you never say no. But I don't have an interest in that. I want to serve the country, and that is what I'm doing, and I'm doing my best, but I don't see myself going into politics. I doubt it.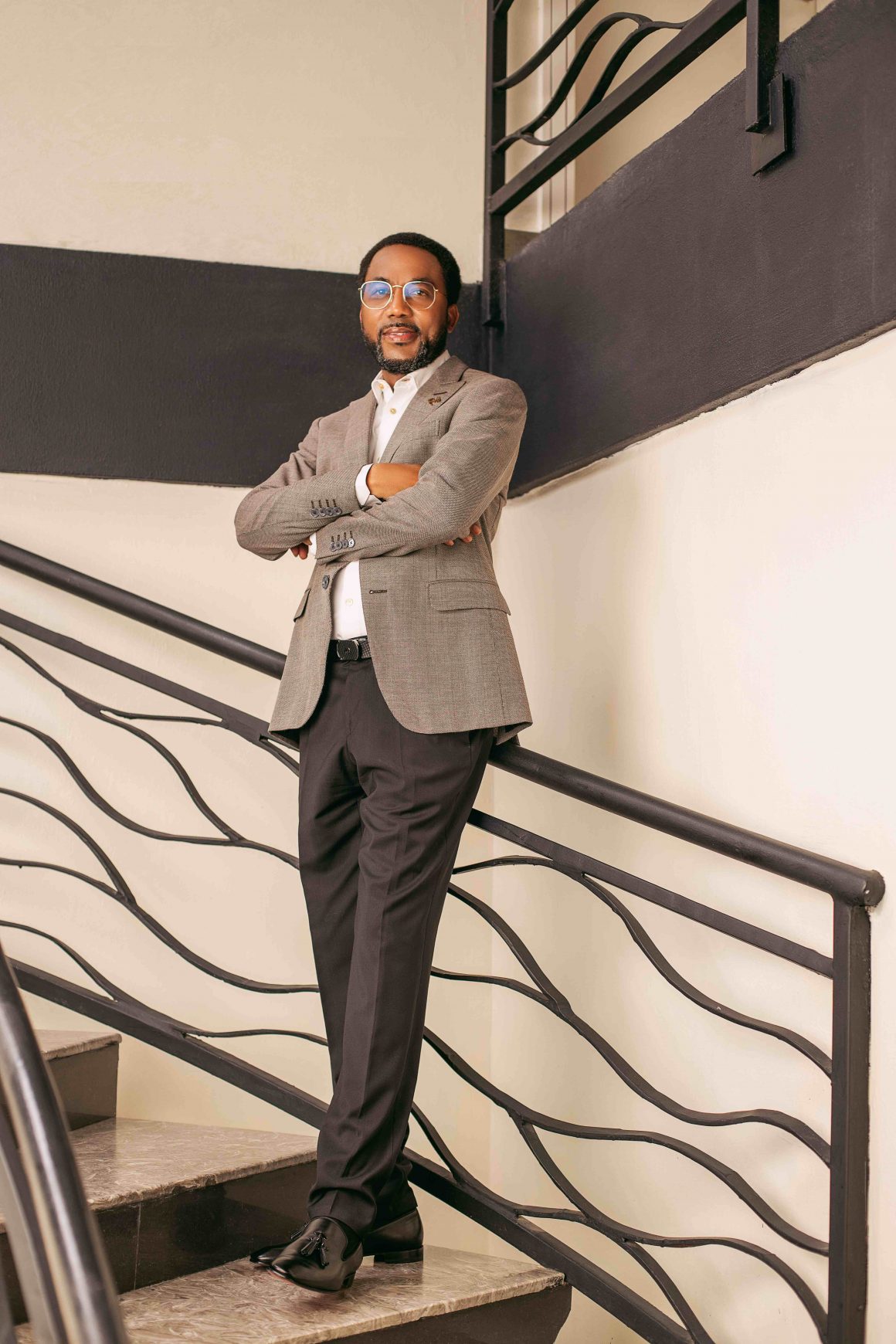 What's your life like outside of work? Do you believe a healthy work-life balance is achievable?
Oh yes, I do. I have always been. I try to rest a lot outside the office. I take walks on weekends, watch movies, read books, and try to leave work on weekends. It is quite difficult to do anyway. But I try to do that, so I'm creating that balance.
Where do you see the NPA at the end of your tenure and what would you want to be remembered for?
I see a better NPA because the staff are dedicated. All they need is motivation, and we're giving them that. So they're putting in more. The executive management is also really hands-on, ensuring that we achieve more and better. We've set goals for ourselves. And I believe that during my tenure and by the end of it, we should have achieved that. I see an NPA that will be much more competitive with the ports in the neighbouring African countries and other parts. My legacy, I hope, will be the full digitisation of our operations, creating more sources of revenue and improved port infrastructure. That is important. If we're able to do all that, it means our main mandate of trade facilitation will have been achieved. And then I also want to leave behind happier staff.