Fresh from the private sector, where he had a thriving career in Banking, Nigerians would first get a glimpse of Timi Alaibe when he was appointed as the Executive Director, in charge of Finance and Administration, at the then newly created Nigerian Federal Government's Niger Delta Development Commission (NDDC). Over the years, he rapidly became a familiar face and dominant force in the Niger Delta due to his passion and dedication to ending violence in the region. Having proven to possess striking leadership qualities, he was eventually appointed Managing Director in 2007, a position he held until 2009.
Not long after, Timi would heed another call to serve his country from President Yaradua, who then floated a Presidential Amnesty Programme as part of his efforts to curtail restiveness in the Niger Delta region. He was appointed as an adviser on Niger Delta Affairs and coordinator of that programme. Over a decade later, The Principal, as he is fondly called, is still standing tall. With interests in dredging, civil construction, offshore marine logistics and support services and politics, Timi Alaibe will forever be a force to reckon with. Speaking to Konye Chelsea Nwabogor on the occasion of his 60th birthday, he shares memories of his growing-up years, NDDC days and politics.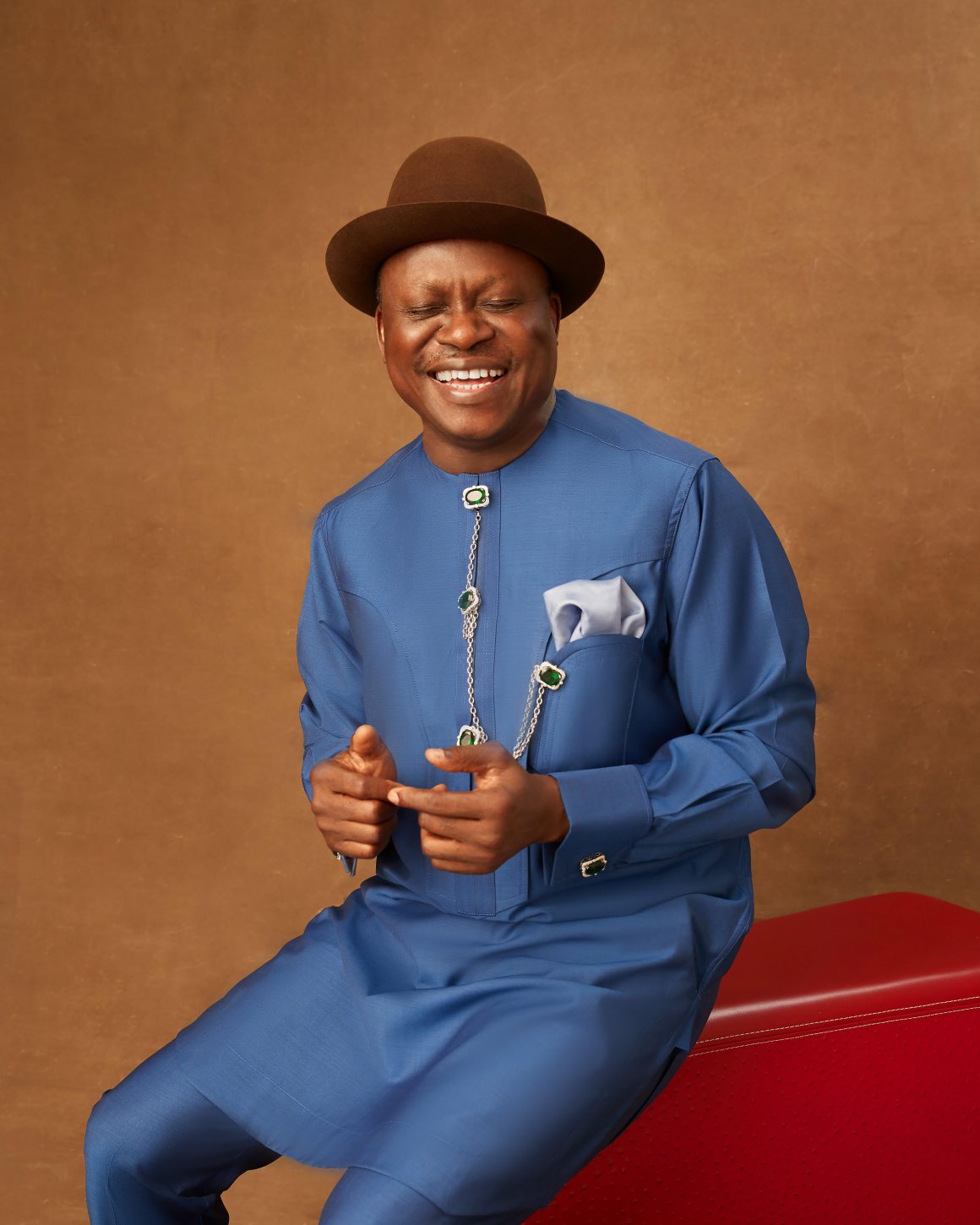 From what we know, the early stage of your life was quite simple. What was it like growing up in the 60s?
I was born in Warri. When the war came, we moved to Lagos. My dad was in the military. That was his second iteration in the military because he fought in the Second World War. We then relocated to Lagos. I was an Ajegunle boy from the onset because that was where I lived at the time. I attended Isoko School, Apapa. I remember walking to school. Not on bare feet, though; back then, we had Cortina shoes. Growing up, we had to deal with the challenges of having a father who was at war, leaving us with just our mother. She was very hardworking. As a young boy, we experienced the struggles of a mother who did everything to ensure her children went to school. Back then, we had to go to lesson at 4 pm because our mum was at the market selling. Me and my brother, and it was quite interesting. When I grew older, I helped her hawk. She received food like Plantain, Ogbono, Sweet Potato, Dried and Catfish from the village, and we hawked them through the streets of Ajegunle. That was the beginning of what gave us the initial drive. My mother was hardworking. Maybe those genes followed me because it was not rosy from the start. But when my dad was settled in Port Harcourt, he returned to Lagos and took my siblings and me to Port Harcourt. We went to Port Harcourt via the sea in a military vessel. The beauty of it was that the day we landed in Port Harcourt was when the war ended. It was exciting. That move made me a Port Harcourt boy. The first place we stayed was Rainbow town. It's called Trans Amadi these days. Growing up, our movement's dynamism was agitated by our dad. From Port Harcourt to Jos, back to Port Harcourt, then to Lagos state.
Some people don't know that you were in banking early in your career. In fact, Four banks in 15 years. How did this shape your work when you joined the NDDC in the early 2000s?
Oh definitely, banking came with the characteristics that made you up. As a banker, you have to be disciplined. The profession's ethics shaped my mind and the transparency of my work. It's a whole lot; the integrity that is expected, the corporate governance, the accountability issues, and even the communication skills. Team building, people and time management, and service delivery; one of the critical things that built and prepared me for public service. And you know the nature of the organisation we took over from. OMPADEC was the defunct interventionist organisation managing activities of the Niger Delta.At the time, it was like an intervention agency. When NDDC was created, we had to take over the responsibilities of OMPADEC, and we were received with huge expectations. Due to OMPADEC's failure, the people didn't want to see another failure in the newly created NDDC.
The politicking was tough; the expectations were high. So those of us who were given that opportunity came with everything to ensure we did not fail.
Given the background of my professional career, I had to ensure that the appropriate governance structures were immediately instituted. When our Governing Board commenced work, we engaged the services of reputable management consulting and accounting firms, such as KPMG, Deloitte, and Crowe Dafinone and Co. Later when I became MD, the services of Accenture was handy for implementation of NDDC Transformation project. So it was that kind of reputation we brought to the job to change the perception of inefficiency and lack if effective service delivery in the civil service…. A perception that was prevalent in the defunct organisation. I am talking about the reputation of the Chairman at the time Chief Onyema Ugochukwu, a celebrated journalist, and then the Managing Director Engr Godwin Omene, who was DMD of Shell. These were the first-class set of people we had, and we didn't want to fail. We brought to that job cumulative years of experience, years of corporate governance, and years of management at the strategic level. That accounted for some of the successes we had at the time.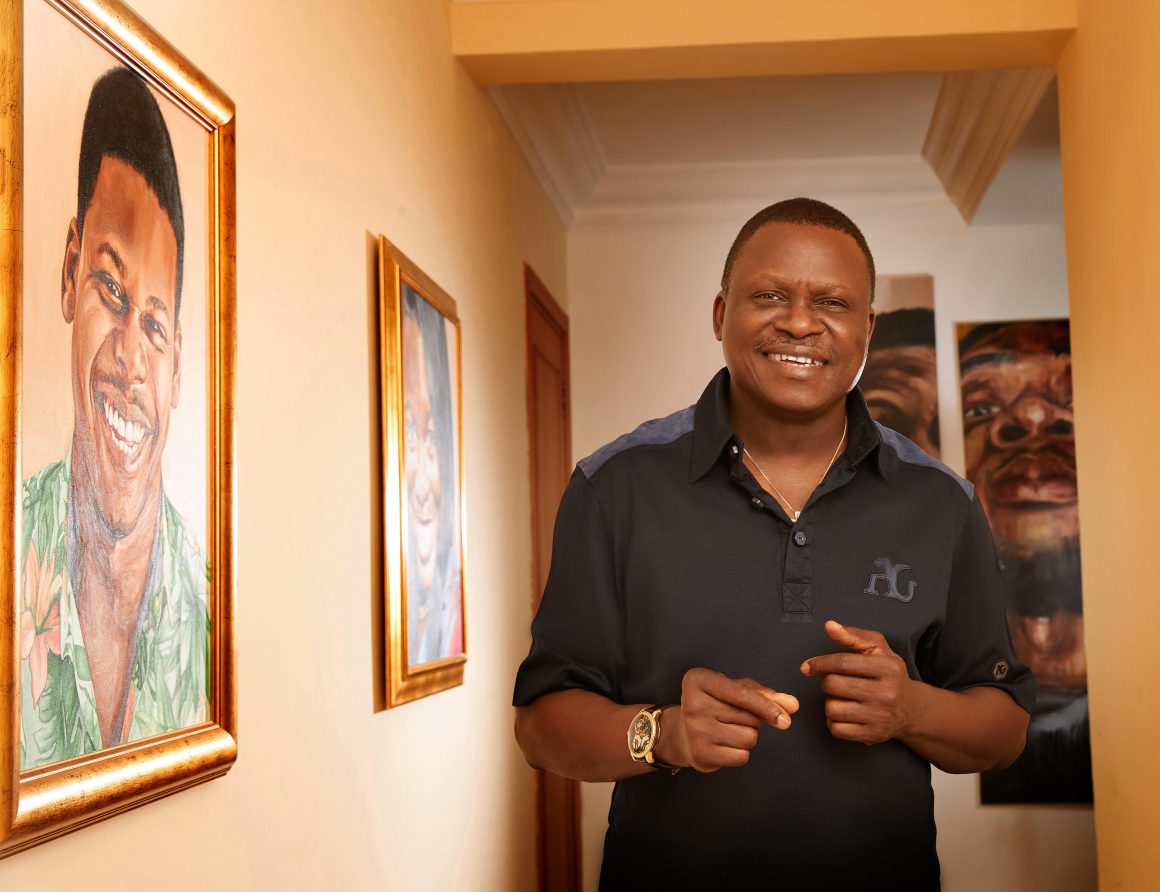 Being a pioneer member of management at the NDDC, do you think the commission has fulfilled its mission of facilitating sustainable development in the Niger Delta 22 years after its creation?
I will give you a straight answer; this is probably the first time I am talking about it. The commission has not and will not fulfil its objectives as espoused by the law to intervene in sustaining the development of the Niger Delta unless and until they resuscitate and implement the Niger Delta regional development master plan. That plan was first published in 2006 and celebrated all over at the time. President Obasanjo championed it with all the development partners keying into a conscious integrated master plan that was going to address the economic, the infrastructural, the environmental and the socio-political challenges of the Niger Delta. I am talking about initiatives that involve rural and community development and human development needs. This plan went through months of stakeholder consultation and input from different sectors, about 32 sectors at the time. I wouldn't say it was a perfect plan, but it was a starting point for a conscious and planned development in the Niger Delta.
However, as usual with government initiatives, subsequent managements of the commission ignored the plan. In fact, some didn't recognise the plan's existence and continued the same way as OMPADEC. The Master Plan was a guide that would have helped streamlined the sustainable development agenda of the Niger Delta. Before the design of the master plan, we had an interim master plan which was a short-term strategy to ensure some quick impact projects in the Region. The Master Plan laid out the medium-term and long-term sustainable development activities that will help address some of the challenges of the Niger Delta. It would have resolved the previous failures of the half-hazard development activities of previous intervention agencies if the masts plan had been implemented. What is happening today is representative of the fact that a conscious coordinating framework was not followed. In subsequent times, specifically September 8, 2008, during the President Yar'Adua administration, the Niger Delta technical committee was inaugurated.
I was a member of that committee headed by Bar. Ledum Mitee to start the Ledum Mitee Committee. It was charged with the responsibility to collate, review and distil the various reports, suggestions and recommendations on the Niger Delta from the Willinks Commission Report (1958) to the present, and give a summary of the recommendations necessary for government action. The committee was also to appraise the summary recommendations and present a detailed short, medium and long term suggestion to the challenges in the Niger Delta. It was during this that the Niger Delta ministry was formed. These set of ideas were available for people at the helm of affairs at the NDDC to take advantage of. Unfortunately this has not happened till date. I believe we will not see any significant progression from that interventionist agency because there's no conscious plan which has the buy-in of the Niger Delta people being followed. We may probably see a marked progress when a new board, in accordance with the establishment law, is appointed and encouraged to go back to the drawing board. It will be their responsibility to review, reactivate and update the various plans…that's when we can see some light at the end of the tunnel.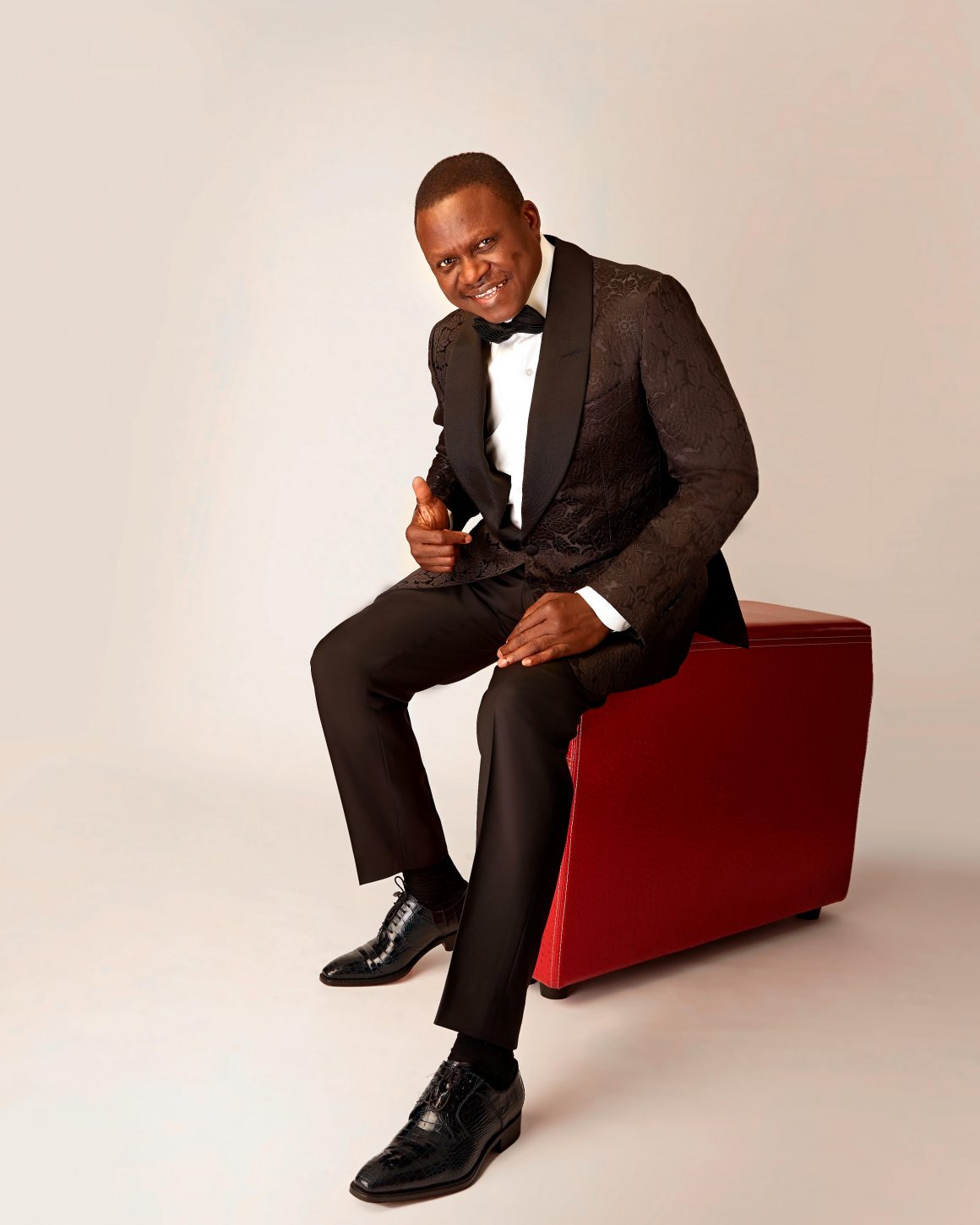 Let's talk about your life in public service. Asides from your work at the NDDC, you were also a Special Adviser in the Presidency and took charge of the Presidential Amnesty Program, which brought peace to the Niger Delta. Would it be fair to say this is one of your most significant achievements?
My background does not make me take pride in anything I do. I have lived a life of conscious hard work in any responsibility I am saddled with. It's like telling me that when I was in the bank, the transformational work I did at the time was probably my best. I can't say that. I see the next challenge as the potential best. I am a highly futuristic person. Talking about the amnesty program, that was a time Nigeria was almost bankrupt as a result of the activities of some of our youth in the Niger Delta. As of May 2009, Shell declared a force majeure in the Niger Delta because they lost at least 250 barrels per day. NLNG had reduced its operation to 58% because it lost $2 billion that year. Cumulatively, the oil industry was losing $166 million daily. So that was where we were when the President summoned me and saddled me with the responsibility of disarming our brothers who were involved in taking up weapons against the system.
And in his wisdom, he declared Amnesty on the 25th of June 2009. The mandate was to stabilise, consolidate, and sustain the security conditions of the Niger Delta. And in doing that, he said we should disarm all who those have carried weapons against the Nigerian state as a precondition for the Federal Government to deploy sustainable development in the Niger Delta region. In return, the federal government would demobilise, rehabilitate, and reintegrate the delegates (as I now call them, not the militants) into purposeful activities. The responsibility was high and was serious. I had to physically go to the militant camps, as they called them at the time. It was a presidential responsibility; I had to do it. I had to go to the camps and engage them one on one. I used the non-violence approach to engage. I used the weapon of love. I'm also from the Niger Delta, so they could relate. Also, I had implemented projects in those communities, so I knew their challenges. There were real challenges, not cosmetic. We had to address them. Luckily this was a President that was ready to listen. So, we had to build confidence with all the militant leaders and their groups and consciously disarm them.
I can't take credit because I was not the only person involved. There were quite a lot of governors and stakeholders. But we did the engagement. Even your Publisher, Nduka Obaigbena, was involved at some critical points because we had to travel to hold certain meetings, all in a bid to bring about peace. And we succeeded within the time frames we were given to get all the militants agitating at the time to disarm. When we started, the oil production volume was almost below 750 barrels per day. By the time we had concluded, we were back to about 2.4 million barrels per day. That was the impact of the amnesty program, and that is why I say even to those carrying arms in various parts of Nigeria today, you must engage. You must have people from the specific communities where people are being terrorised. There must be people who know the characters at play… they are not ghosts… who must be constructively engaged to achieve peace.
For example, where there is an attack state or location , I believe there must be indigenous persons from the state or community or location that know the possible elements at play and who government representatives can engage… it is not rocket science.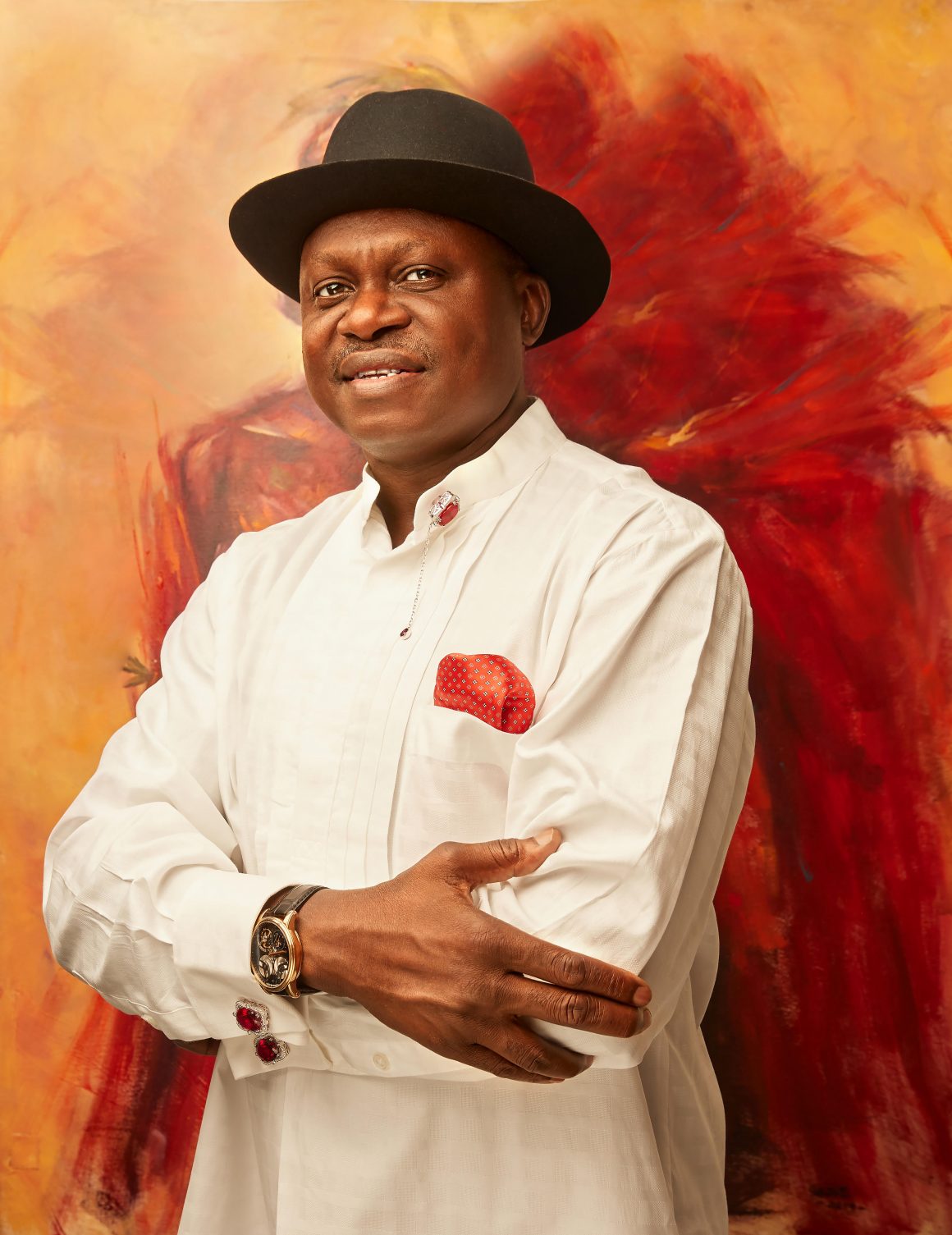 Aside your achievements under the commission, what else have you done in your capacity to give back to the people of the Niger Delta region?
I will not try to praise myself. I believe those who are beneficiaries of what I do are in the best position to respond to your question. I will give you an example because she's late now. My wife of blessed memory had an NGO that trained older people. It was called FREE. It's still in existence. Family Reorientation, Education, and Empowerment. She taught women and men, especially the elderly, to read and write. Before now, in most of our communities, the women only recognised the naira in colour. Children will write letters to their mothers in the village, but they couldn't read them. So, she subjected them to classrooms.
Throughout her time in the Niger Delta, she had 5000 students in various communities. To the extent that UNESCO recognised her work. In fact, the wife of the President at the time, Mrs. Turai Yaradua, was given an opportunity to speak at the Unesco conference because of my wife's work. She was given a UNESCO prize for literacy. She also won the Confucius Prize in China. So those were things that got recognition, even though my late wife didn't want that, it was the recipients that spoke, she didn't market her activities. What we do in the world to impact people's lives is not something we want to use to enrich our reputation. The Almighty orders things you do in his name, and only he can grant you such accolades.
Let's talk about your foray into politics, in which you are still very much involved. Why was this the next step for you after leaving the NDDC?
I didn't go into government immediately after NDDC. I took a break, but I was not allowed to enjoy it. I finished my work at the NDDC in April, 2009, and President Yar'Adua called me back by June 2009. So, I was not allowed to enjoy my break. I was trying to psyche myself into being a single man, having lost my wife at the same year. So I thought to rehabilitate myself . I was called back to action. It wasn't politics. I actually resigned from the government in 2010. When I resigned, I returned to Lagos to set up a Marine logistics company I currently run. That's what I do. I will characterise myself as a businessman in politics.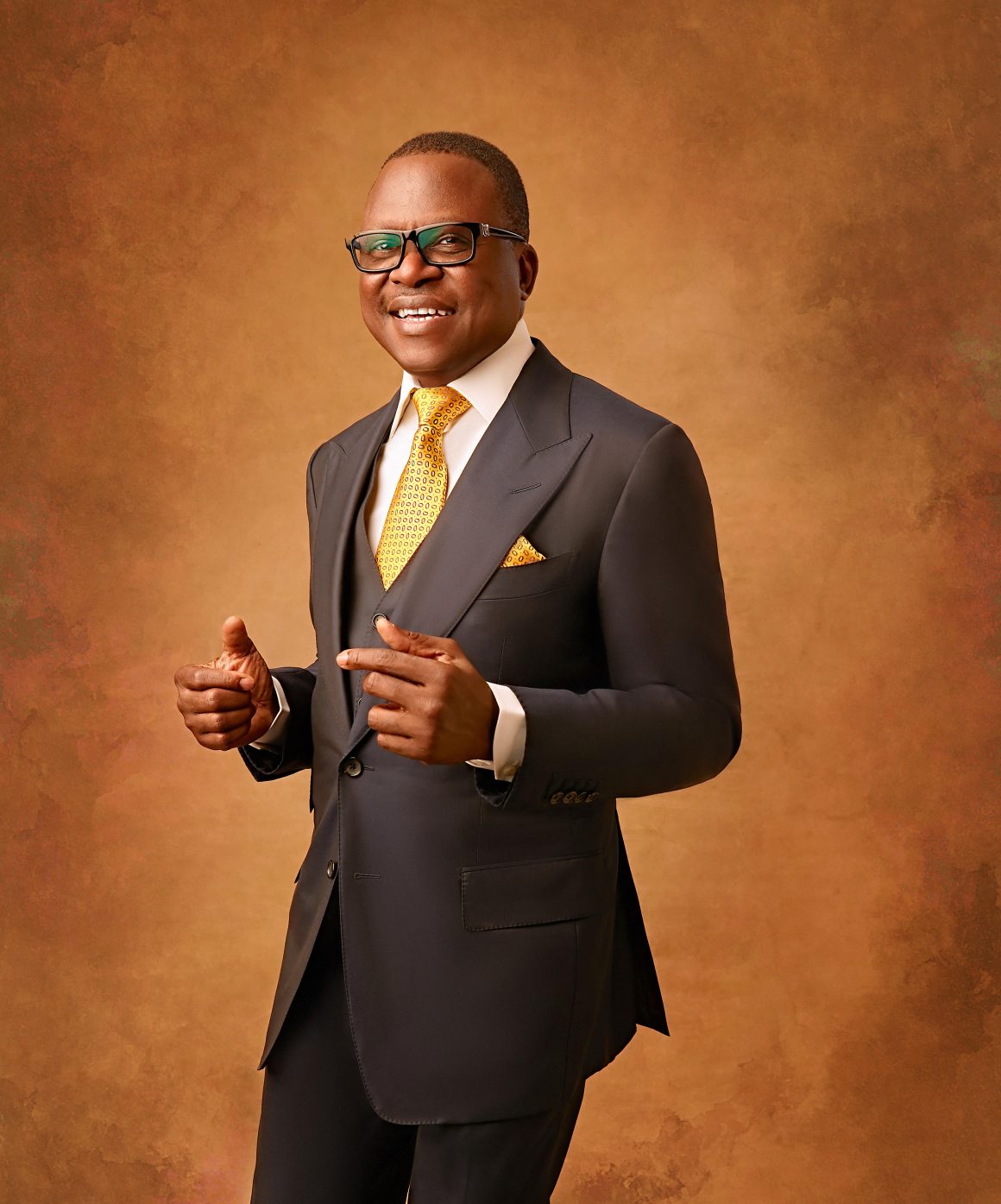 What are your views and expectations on the upcoming Presidential elections? Every Nigerian has an opinion on this. Please share yours, first as a Nigerian and then as a politician with vested interests?
As a Nigerian, I am interested in the progress of this country. The sorry state we are in is something that should worry any right-thinking stakeholder. Therefore, I will expect INEC to conduct a credible election that is free and fair. And I will expect electorates to conduct themselves well so that we do not again present ourselves as a shame to the world. As a Nigerian, I want a credible election that does not end in judicial resolutions. I am completely detrabilised. All I want is the best man for the job. As a politician, you are aware of my political party. Thank God the PDP has shown in 2019 and 2023 that they are the purveyors of democracy. They have demonstrated a reputation for being able to deal with internal politics at the presidential level. Two credible presidential conventions have been held in 2019 and 2023. The only thing that remains is the General Election. So as a politician and as a PDP man, I'm hoping we will win the next election.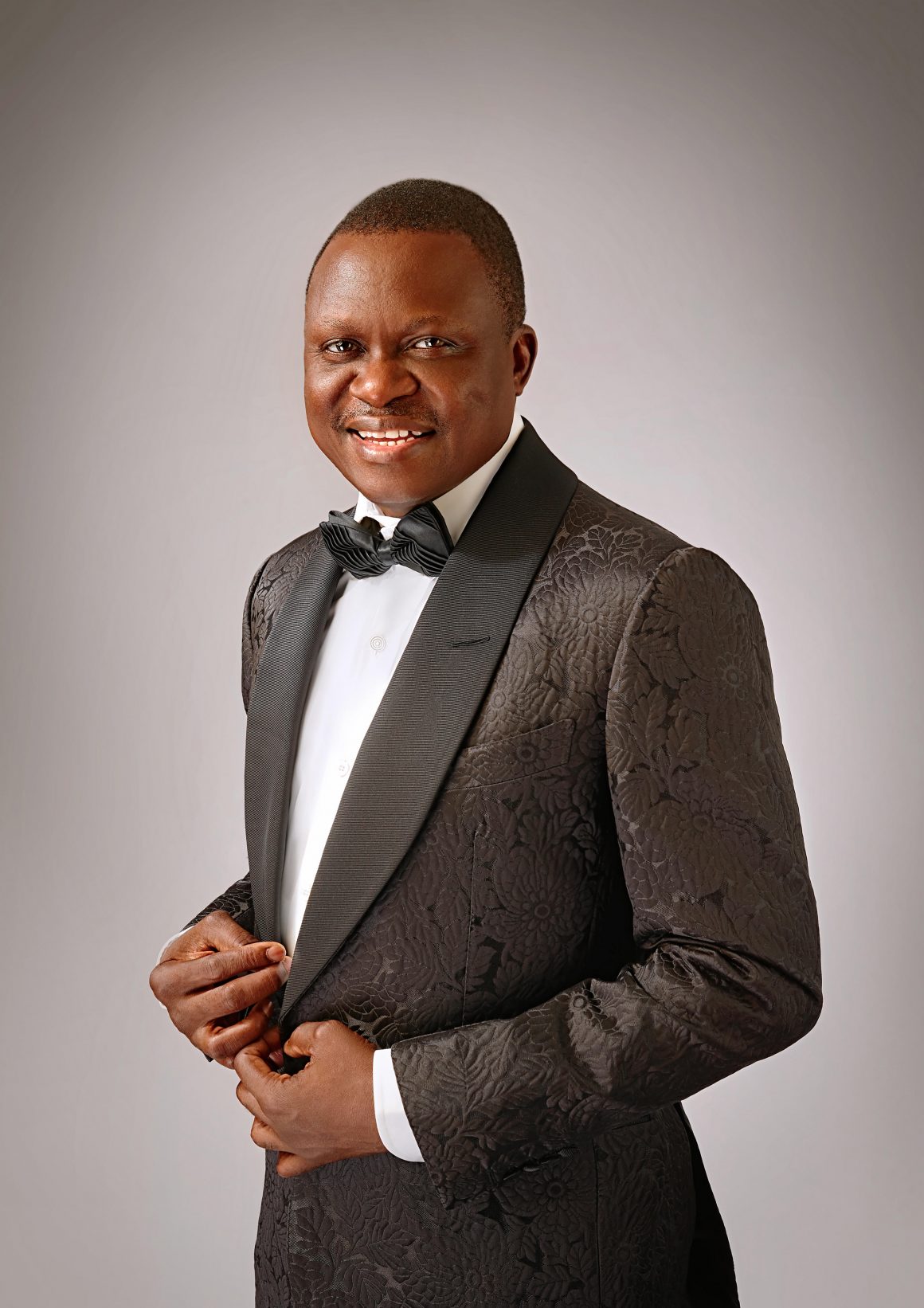 How do you feel about turning 60? What's life like these days? When you are not politicking, what are you up to?
I feel young and happy, thankful, and grateful to the Almighty God for life. Grateful to him for leading me through challenges, both physical and spiritual. For his blessings: children, family, and grandchildren. I have five grandchildren, and I am happy. When I'm not politicking, I like music and hanging out with my friends. I play squash, and I try to swim with my grandchildren.
Looking back at your life experiences, both ups and downs, what is that one lesson you have learned?
One major one is patience. Then forgiveness, care, maintenance of relationships, and being close to God. Sometimes life throws you challenges, and you believe you are macho and can deal with them, forgetting there is a God. When I was a little younger, I had so much drive and was very aggressive in my life pursuits. I came up with the slogan, "Delay is dangerous." I wanted to get things done on time. With time, I began to see that there are vulnerabilities in life. There are natural things to deal with. If you are not patient to see those things, you will fall into the abyss of the valley of those who do not listen, and you will go like the fly that followed the dead to the grave.