A certified Nollywood classic, Glamour Girls, was that 1994 blockbuster which hit the Nigeria movie scene with a bang and has stayed with us to date. Fast forward to 2022, we have a remake from Play Network Studios. a different story with the same theme to suit today's viewers.
With strong themes of morality and societal pressure, the movie tells the story of five girls who desperately try to etch a living by all means possible. Despite the criticisms it has received so far, this movie has broken records and somehow found its way to Netflix Global Top 10 list. This week Azuka Ogujiuba has an exclusive sitdown with the female cast, and they let us in on their experiences whilst creating this masterpiece.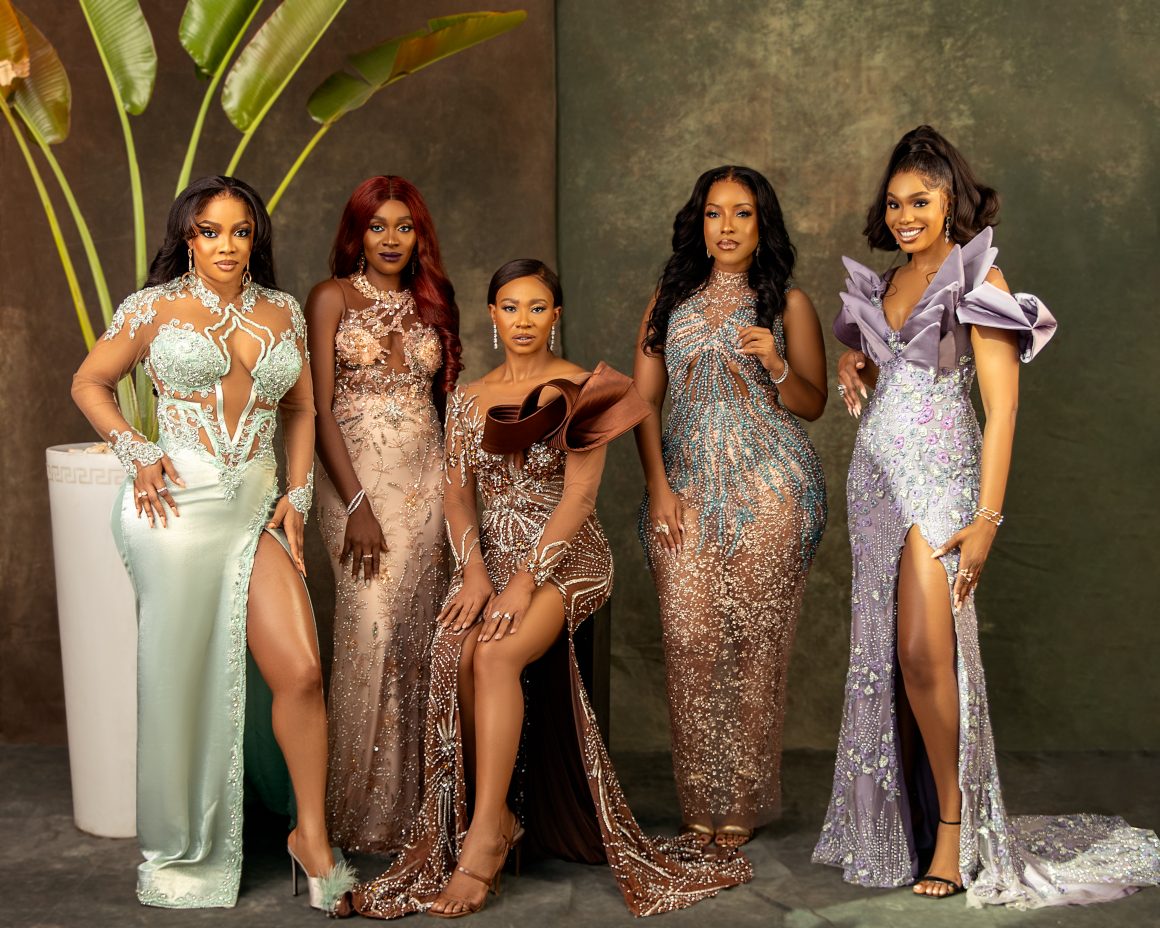 Joselyn Dumas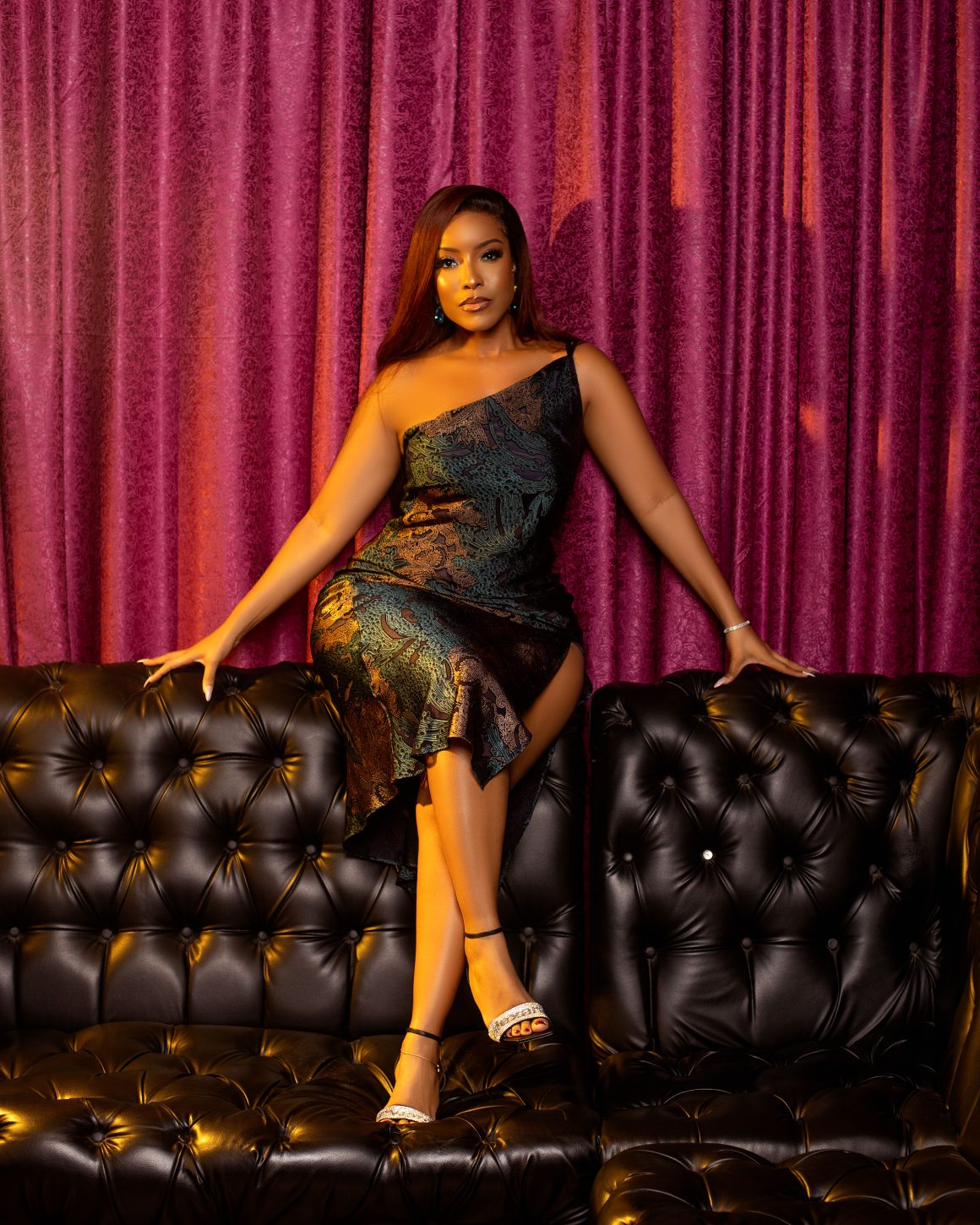 When you received the script for this movie, what caught your attention?
The story was so well written. The fact that I grew up watching and loving the film and getting to read the script and having a role to play in it.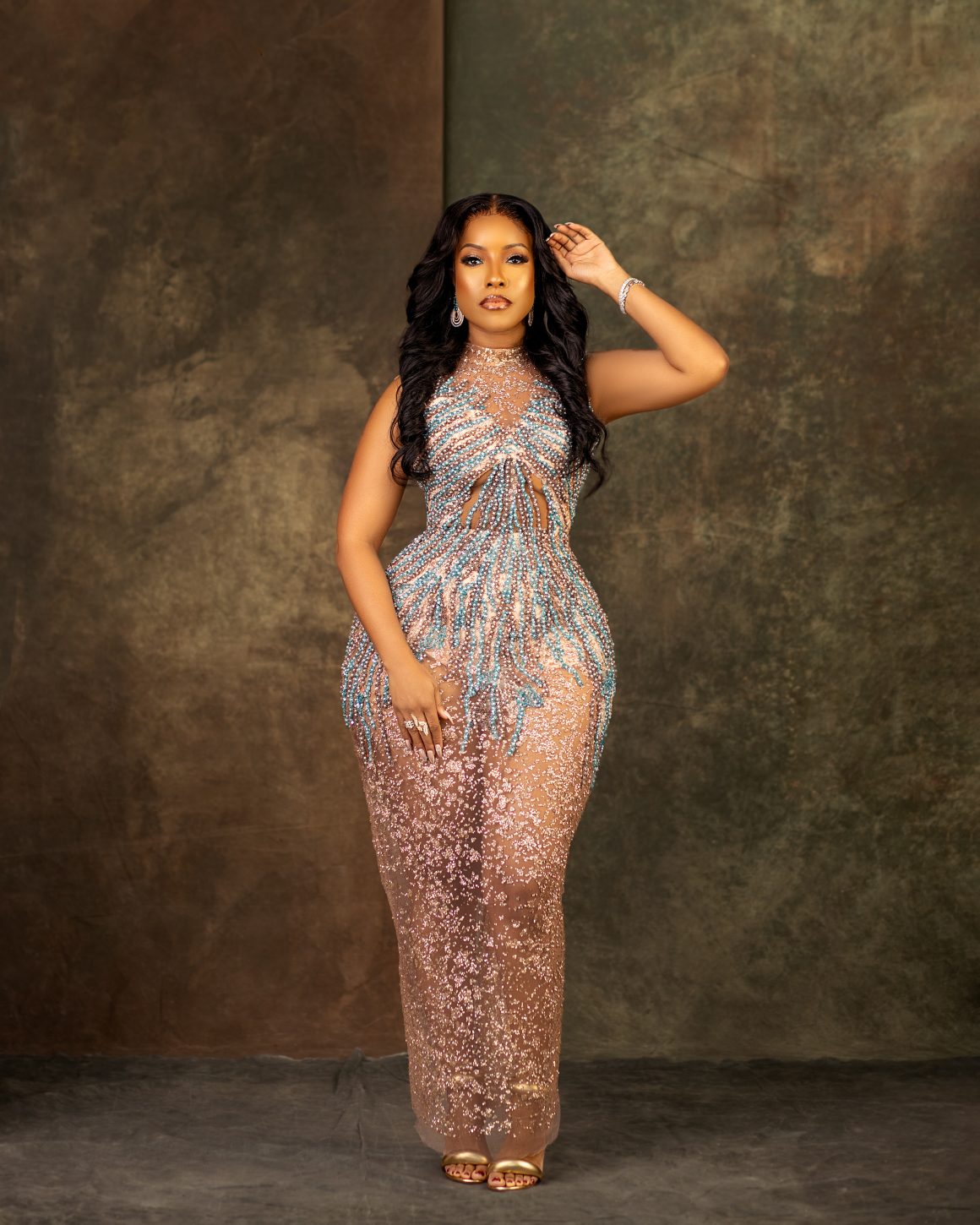 As a Ghanaian television host and actress, what has your transition to Nollywood been like?
Some people don't know if I am Ghanaian or Nigerian. They know me as a nollywood actress from West Africa, and to be noticed for what we do here in West Africa, is incredible. I don't think it matters. It's a win for us all, Ghana or Nigeria. But with that being said, I'm available to do projects
across the continent.
What message behind Glamour Girls would address pressing issues in society?
The pressures of life, being a woman in general and the expectations to win no matter what, the facade and the need to belong. It may sound cliché, but " All that glitters is not gold", and I think many people need to embrace themselves, project their most authentic selves, and be ready to be held accountable for their actions.
What do you love about the character you played?
*Jemma's heart. As I say, she's the truth and the spice. She's good to a fault; when she loves, she loves to bits. You see her strip off all sorts of emotions. We see her vulnerable moments, highs, lows and everything in between and through it all, staying strong amid her adversaries.*
What was the most challenging part of working on this movie?
It took about three months to shoot the movie, so getting in and staying in character, especially when I'm not filming every day.
How did you go about bringing your character to life?
*Normally, when I'm offered a character, I get a backstory to understand her better. Why does she act the way she does? What fuels her thoughts and decisions. That break-down helps me generate who she is and then finally immerse myself in her space and embody her to my fullest potential. *
Who is your favourite character in Glamour Girls, and why?
That would be Hel. It's her crazy, bubbly yet fierce personality .
Nse Ikpe-Etim.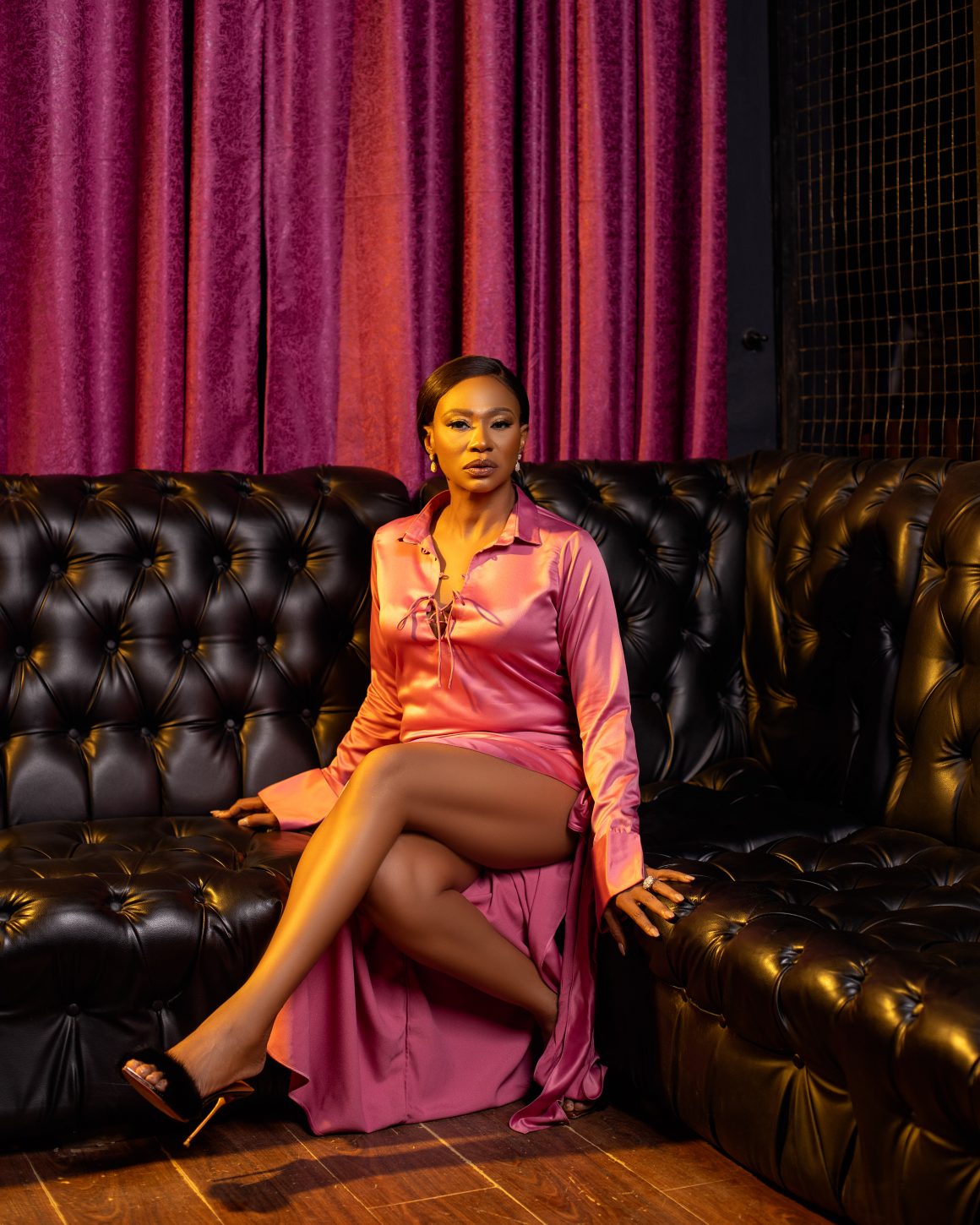 Why did you agree to be a cast on Glamour Girls?
Play Network. Doing remakes is bold. I love bold and unapologetic. And, of course, it was a chance to honour the OG's. (Original Glamour Girls). Thirdly, female-dominated. The woman's voice is to be heard.
What was most challenging about bringing this script to life?
Every project has challenges because every new role comes with a new character one has to embody, and that is where challenges lie for me as an actress. Playing "Donna" was exceptionally challenging because "Glamour Girls" is a title that comes with nostalgia and big shoes to fill. Anyhoo, this is Glamour Girls in these times, and it is very humbling that I got to play "Mama Bear" Donna…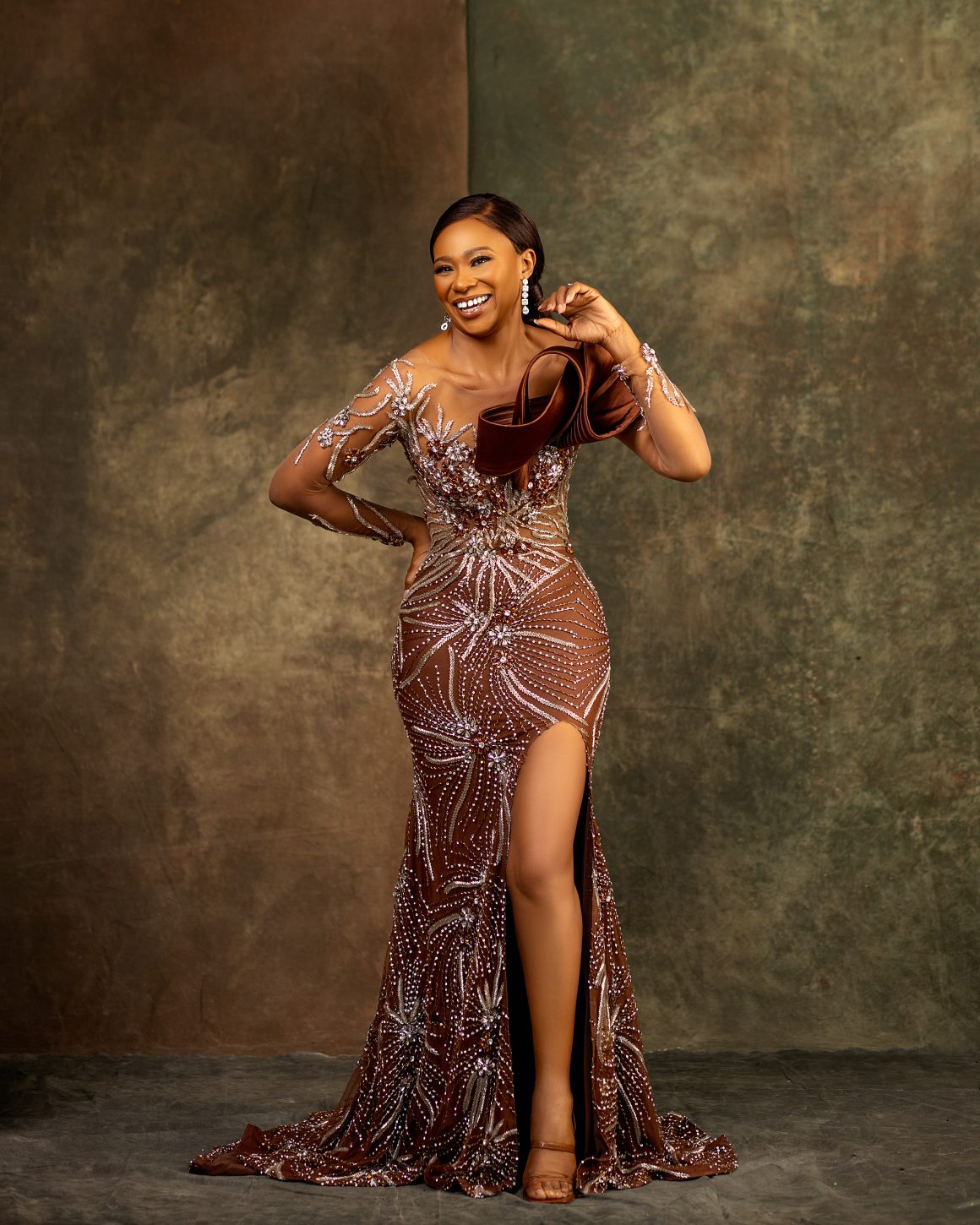 What's going to surprise people about this movie?
Everything. You know, every single actor who had a role here came with so much enthusiasm. The passion in our hearts as we entered a world of deception, high rollers and death—the men in Glamour girls and how they navigate through Donna and the girls.
What do you love most about the character you played?
Everything. Donna was exceptionally calm. I fall in love with every character I've played; Donna is no exception. As a rule, I never hate my characters. I love the good, the bad and the ugly, so it leaves no room for doubt when my instincts kick in.
What was it like working on this set?
It was an unforgettable experience filled with laughter, moments of reflection and travel.
What part of the movie resonates with the day-to-day happenings in our society?
The lifestyle? To be honest, Glamour Girls didn't leave much uncovered.
Segiola Ogidan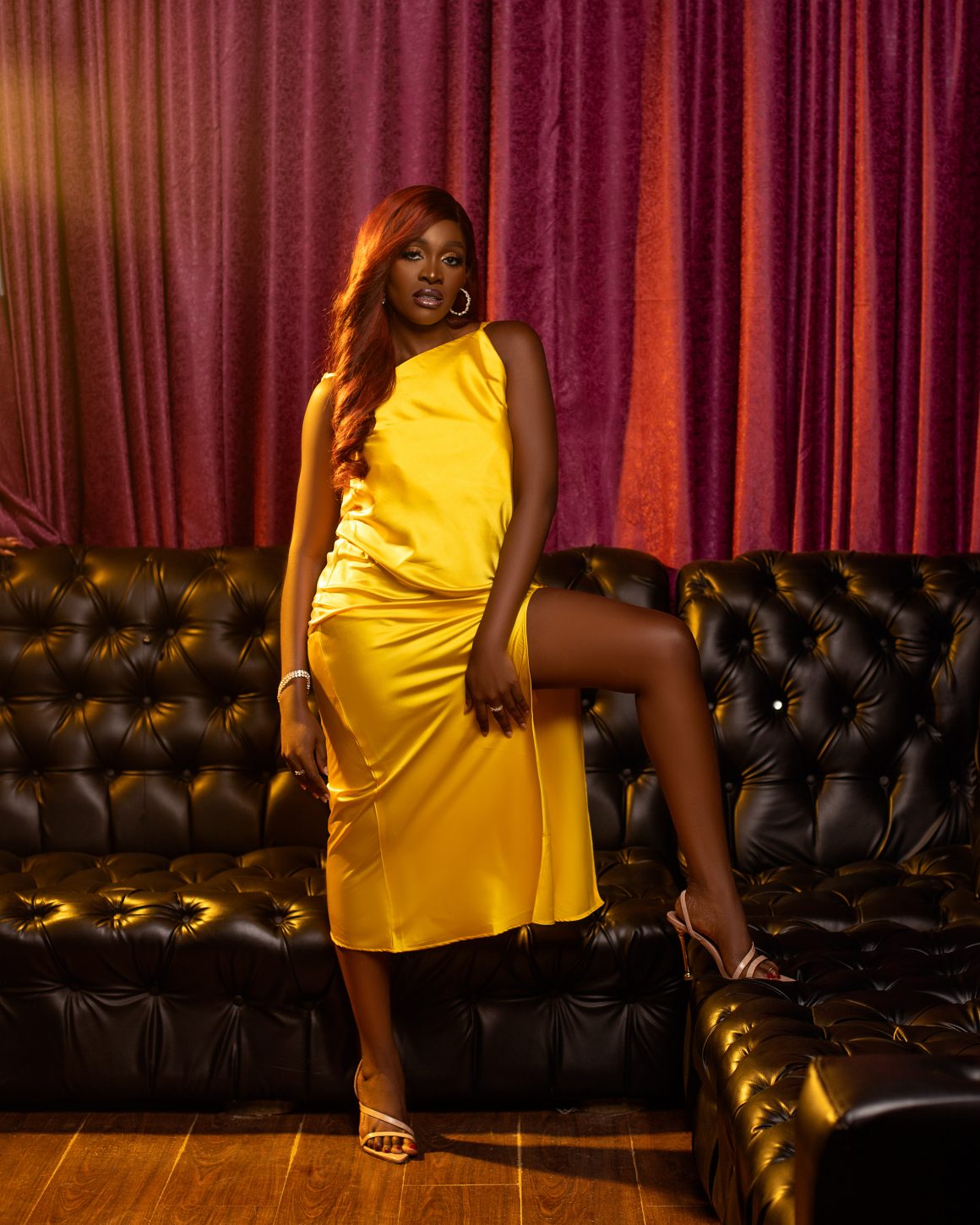 When you received the script for this sequel, what caught your attention?
Helion (the character I ended up playing) struck me immediately. She is intriguing, outlandish, but sorrowful all at the same time. We've seen a lot of rags to riches stories in Nigeria, albeit not in the "escort service" sector, but we have seen it. However, you don't see characters like Helion every day. She comes from a very wealthy family but is neglected, and her troubles are discarded as insignificant. So instead of dealing with these issues (particularly drug abuse and depression), her parents throw money at the problem.
What was it like working with other actors in this movie?
It was fun for the most part and challenging at times because of the nature of the script and character dynamics. Sometimes to pull off two characters hating each other convincingly, you have to use some tricks from your acting book and stay with it until you do the scene. So pick a random fight or make a snide remark, and once the scene is over, you hug it out.
What message in the movie resonates with the happenings of today?
There are so many; these include but are not limited to:
* No matter what, with every action, there is a reaction.
* All that glitters isn't gold, and money cannot buy happiness; however, it can buy you a ton of drugs, leading to a lot of madness.
* The issue of poverty and how it forces people into such desperation that they feel the only solution is to sell their bodies.
* Last but not least, don't think you can play in a sea full of sharks if you're not prepared to be bitten or taken out.
What do you love most about your character?
I love her carefree attitude and outlook on life. She's feisty and is almost always completely in her world. She exudes confidence and doesn't need anyone to validate her because she's just having fun. After all, she doesn't need the money like the rest of the Glamour Girls. She doesn't care.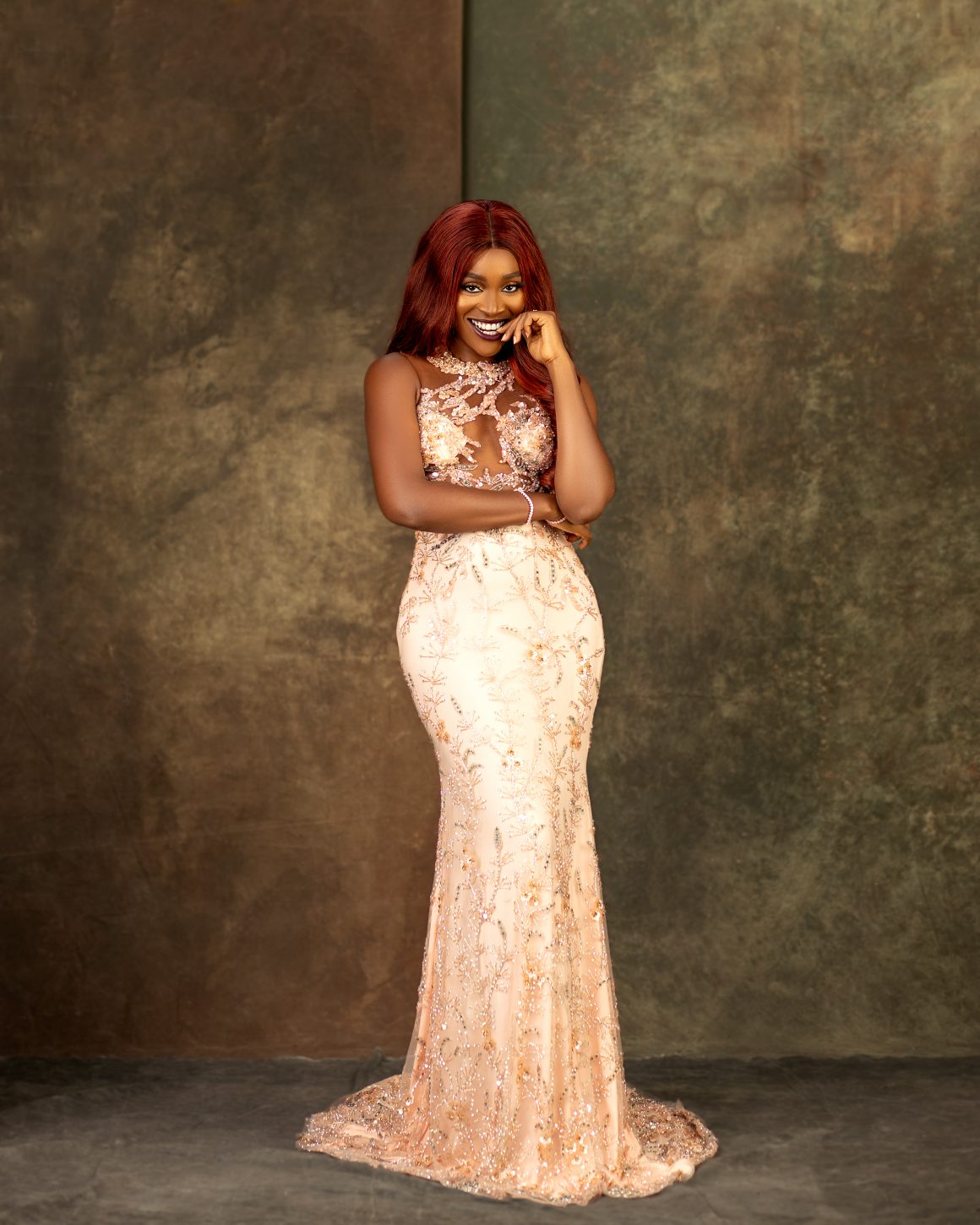 What do you hate most about her?
I don't hate her per se. She's beautifully flawed, which is not necessarily her fault but due to her upbringing and the lack of love and attention shown to her by her parents and siblings. That said, I dislike some of her character flaws, particularly her lack of control over her life because she's constantly drugged up.
What was the process of bringing your character to life like?
I used Joaquin Phoenix in The Joker as an inspiration behind this character. From his movement style to his sarcasm with some dialogue and the intentionality he had behind his walk to convey a somewhat unstable character who is well educated. Helion is a damaged soul who uses drugs, alcohol and sex to numb her pain. I had to go to some dark places where I had been previously in my life to help evoke the right emotions behind the situation the character often found herself in. Helion is probably one of the most challenging and complex characters I've ever played, and I'm looking forward to doing more of these types of complex and emotionally evocative roles. And on a larger scale.
What was your most memorable day on set?
I have to say it was the day we had sushi on set. I LOVE SUSHI!!! Lol. But seriously, it was the day I got to do my intense scene with Nse's character Donna in a Ferrari 458 Italia! THAT WAS EPIC.
Sharon Ooja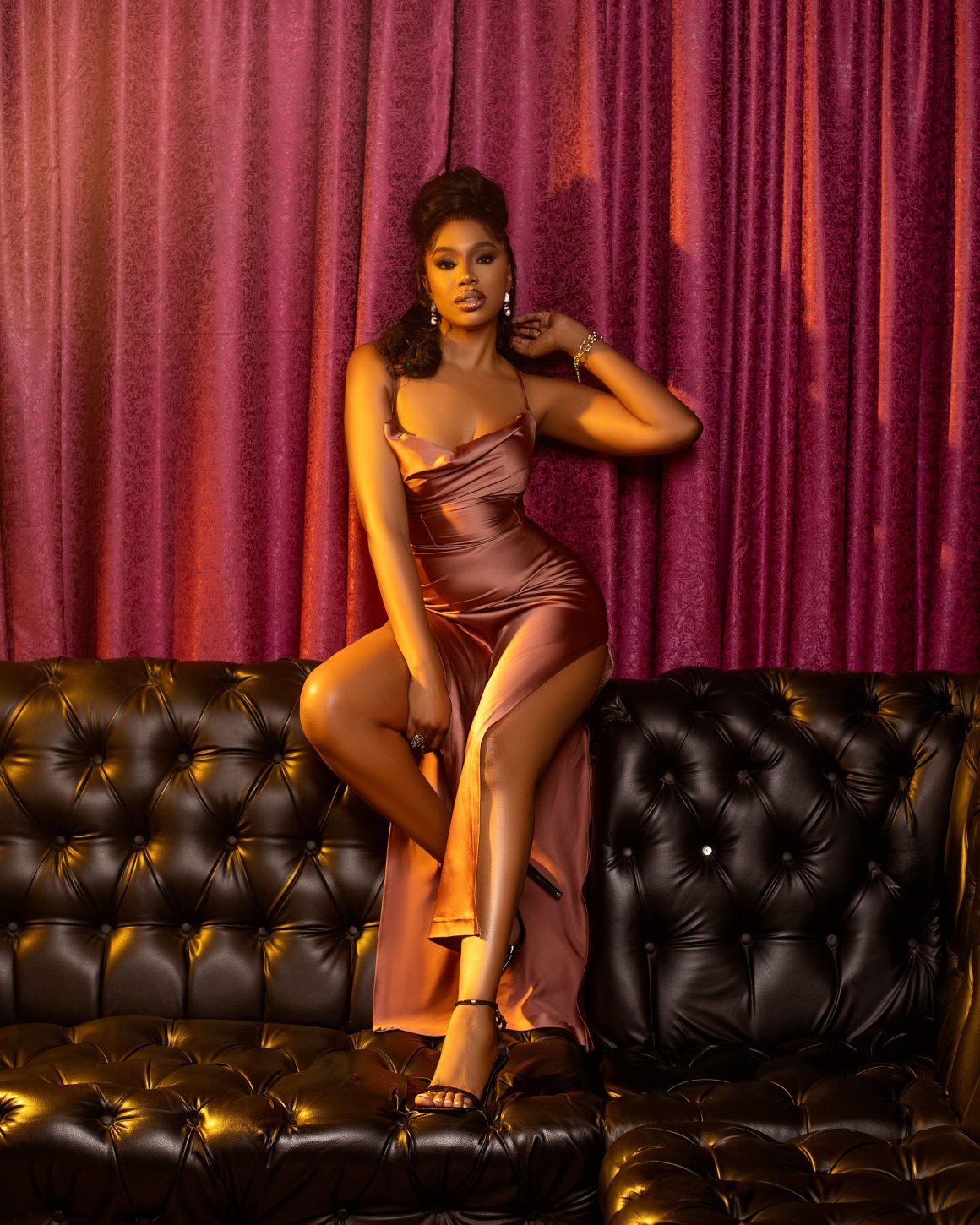 What was the process of bringing your character to life?
It was a very long one I believe people have seen in the movie. I had to beef up my broken English a whole lot. I had to learn how to dance for over a month for one scene. I had to study the lives of certain people to get into character. Especially the mannerisms.
What message in the movie Glamour Girls resonates with the happenings in the society, and what does it set out to address?
Glamour girls addresses the fast life and the consequences that come with it. It addresses the fact that all that glitters isn't gold and how hard work pays… a lot of people want things fast without working hard.
What do you love about your character?
Emmanuella is very passionate. She's a strong girl and family-oriented. And doesn't give up, she would do anything for her family, and she's incredibly loyal.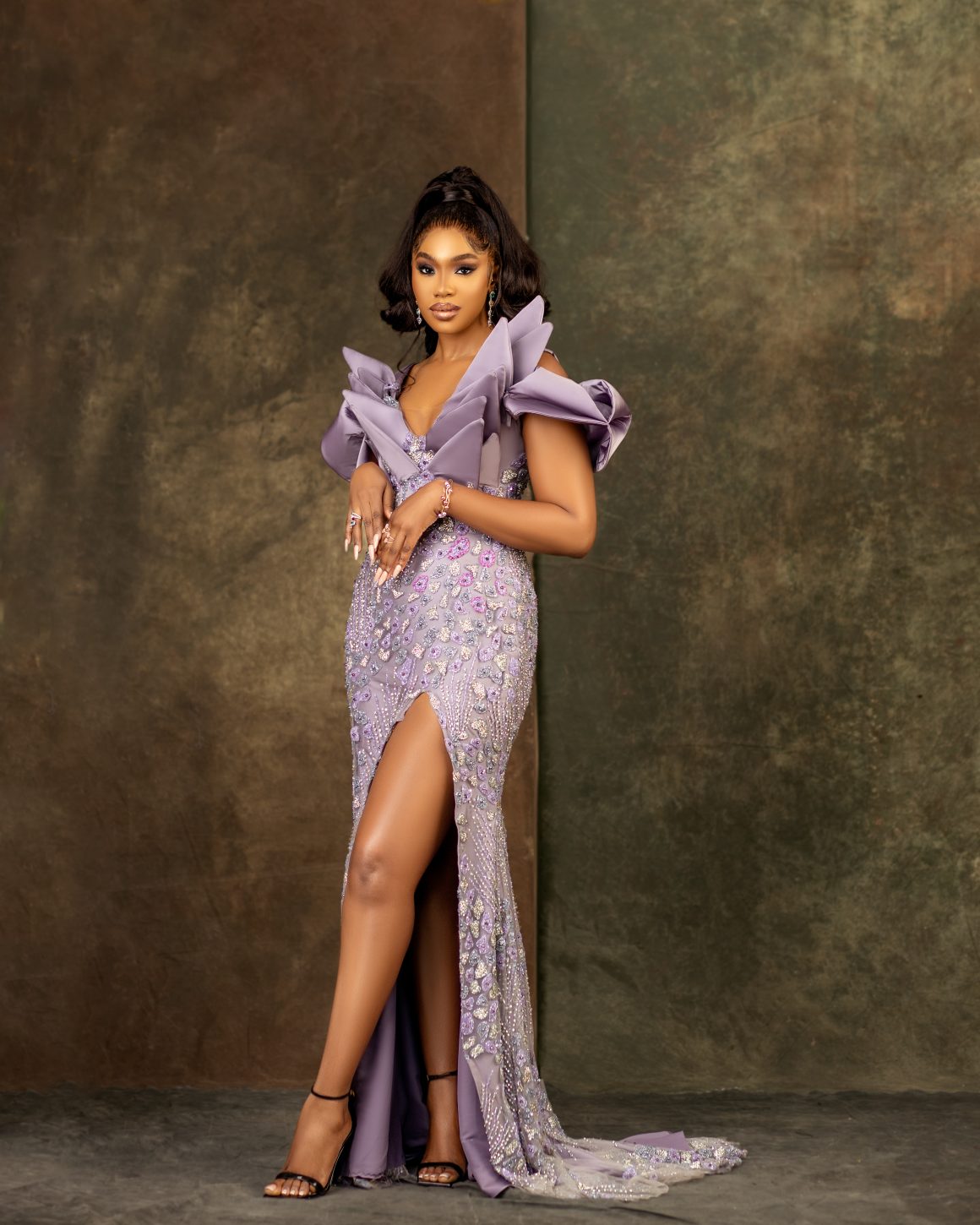 You have, over time, become one of Nollywood's faces. What's that like?
I'm grateful to God that it took hard work and dedication to get here. It's not easy when everyone thinks you get what you get because of your looks. It makes you work ten times harder than the average actor. Above all, I can't deny the force that pushes me: God.
When you received the script for this movie, what caught your attention?
I screamed!!!!!! Growing up, I watched the old glamour girls, and I loved it. Fast forward to years later, I'm an actor in its remake and one of the leads too. I still can't get over the Emma character. Once I read it, I knew What I'd do to bring her to life. Something else that caught me was the number of tables we shook in the movie.
What challenges did you face doing that?
Ah, learning how to dance, I bruised my legs so bad. I also had to call my friend Bovi to help beef up my broken English; I watched certain documentaries to get the prostitution mannerisms. In a nutshell, I put in the work.
How do you relax during your free time?
Everyone knows I love God, so to relax, I love studying his word and listening to music. Above all, I also love to travel. It's the way to my heart, travelling and eating.
Toke Makinwa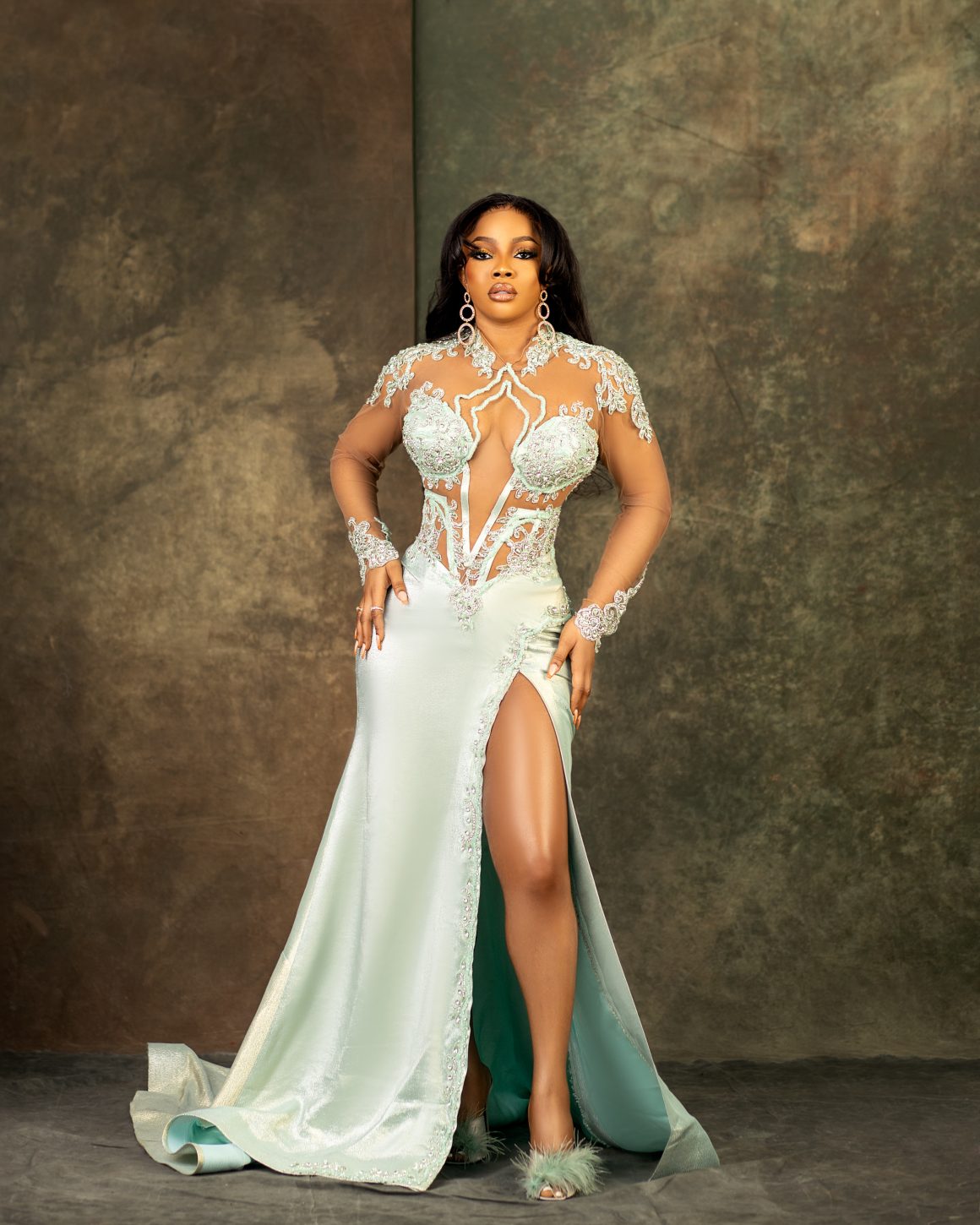 How does it feel to have been part of this project?
I feel so honoured and extremely blessed to have been a part of such an epic movie. As we all know, Glamour girls is one of the movies that shaped Nollywood in the 90s. You can't think of old Nollywood movies without mentioning Glamour girls because it was sensational. The remake in these present times will be even more sensational, and I get to play one of the lead characters too. I can't wait for the world to watch this amazing project.
What do you love about your character Louisa?
Louise, aka Louisa aka "Lou Lou", is a highly complex character. She has different layers to her personality; I would say she genuinely has a good heart, and her love for a "perfect" family cannot be ignored. Louise wants it all. The question is, can she really have it all?
What do you hate about her?
Errrrm, I guess her Greed. I mean, she had built an admirable life for herself, but the thing about running in these streets, does Louise ever get satisfied?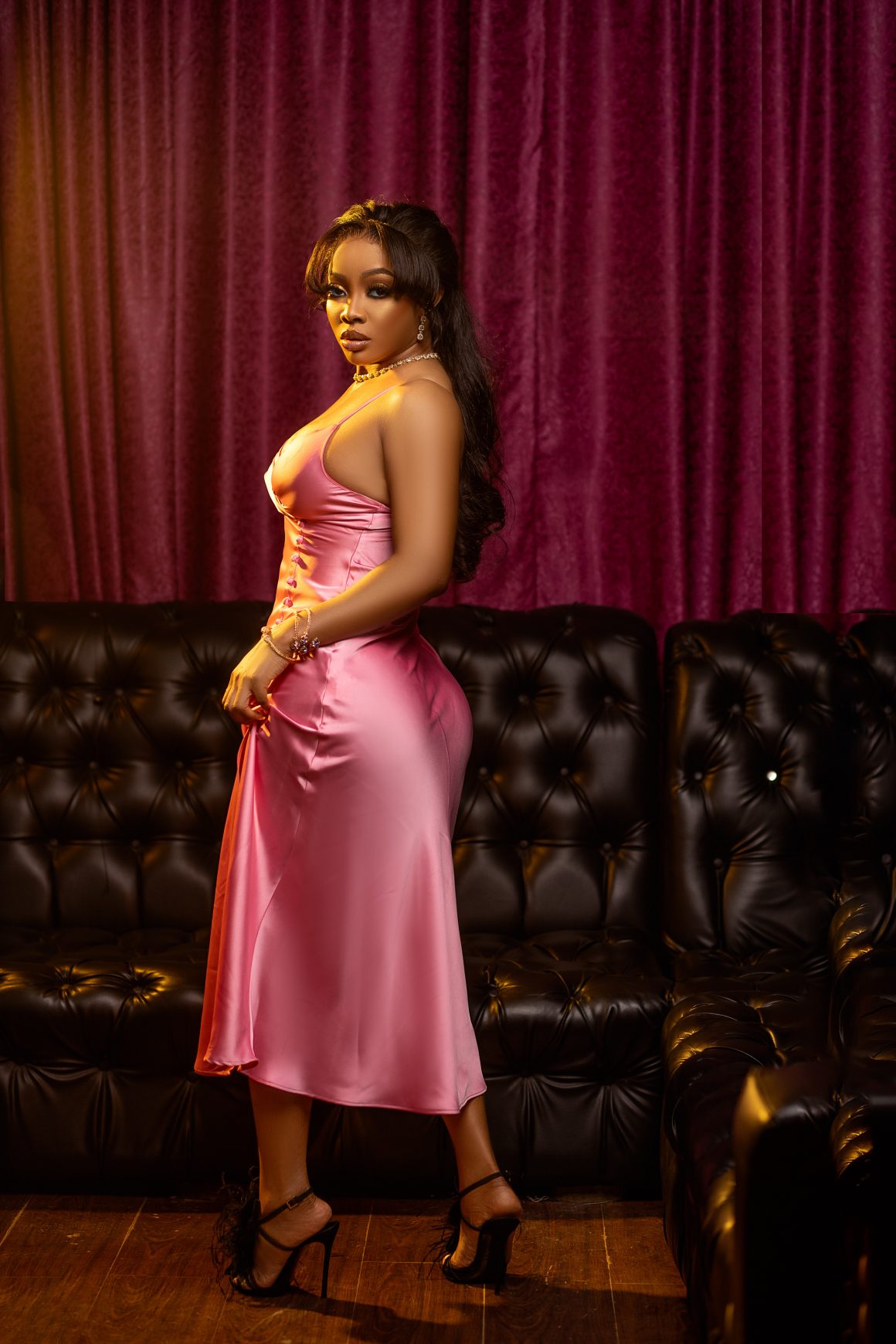 Glamour GIRL is a remake of the 1994 movie, which starred veterans, like Liz Benson, Zack Orji, and Pat Attah, amongst others. Which version of the movie would you say is better in your rating?
Hmmm !!!! That's a tough question. I think the legends will be proud of the remake; they would love some key moments and wish it was their time and how they'll have handled such situations. Not to worry, we had moments from the past too.
Do you think Glamour Girls perfectly portrays some of our current societal issues?
I will say there are very relatable moments in the film, and everyone can find themselves in all the characters at some points on their journey.
How did you go about bringing your character to life?
'I like that this was different from any character I have ever played. I had to be extremely vulnerable and totally get lost in who Louise is, how she thinks, how she handles being a mum with a demanding business and a dutiful wife yet has a wild side that nobody knows about, even the other ladies.
What was it like working with other actors on set? Any stand-out memories?
I was incredibly blessed to work with a very committed cast and crew. We fed off each other, everyone had one goal, to make an epic movie, and once that was decided, it was easy to flow with each other. And the director, Bunmi, is such a blessing. I had so many memories, but I'll say shooting with Donna and hell having one of her episodes, the number of takes to get the perfect picture, the laughs – Donna (Nse) laughed till she cried. Segi, who plays Hellion, is such a gifted thespian too.