Fondly referred to as "Aunty Mo", Mosun Belo Olusoga is a woman of many firsts. She was the first female Executive director at Guaranty Trust Bank, the first female Director at Access Bank, the first female director of First Premium Pensions Limited, the first female Chairman of Access Bank and the first Pro-Chancellor and Chairman of Olabisi Onabanjo University. She is an educator who offers training in the financial sector and also a school purposely built to raise tech-savvy youths with bright young minds. Aunty Mo is also a keen advocate for women in the workplace. In this interview, she tells Funke Babs-Kufeji and Isioma Usiade about her personal experiences and hurdles. She also offers advice on how women can make it to the top in the finance sector and any field in life they want to excel at.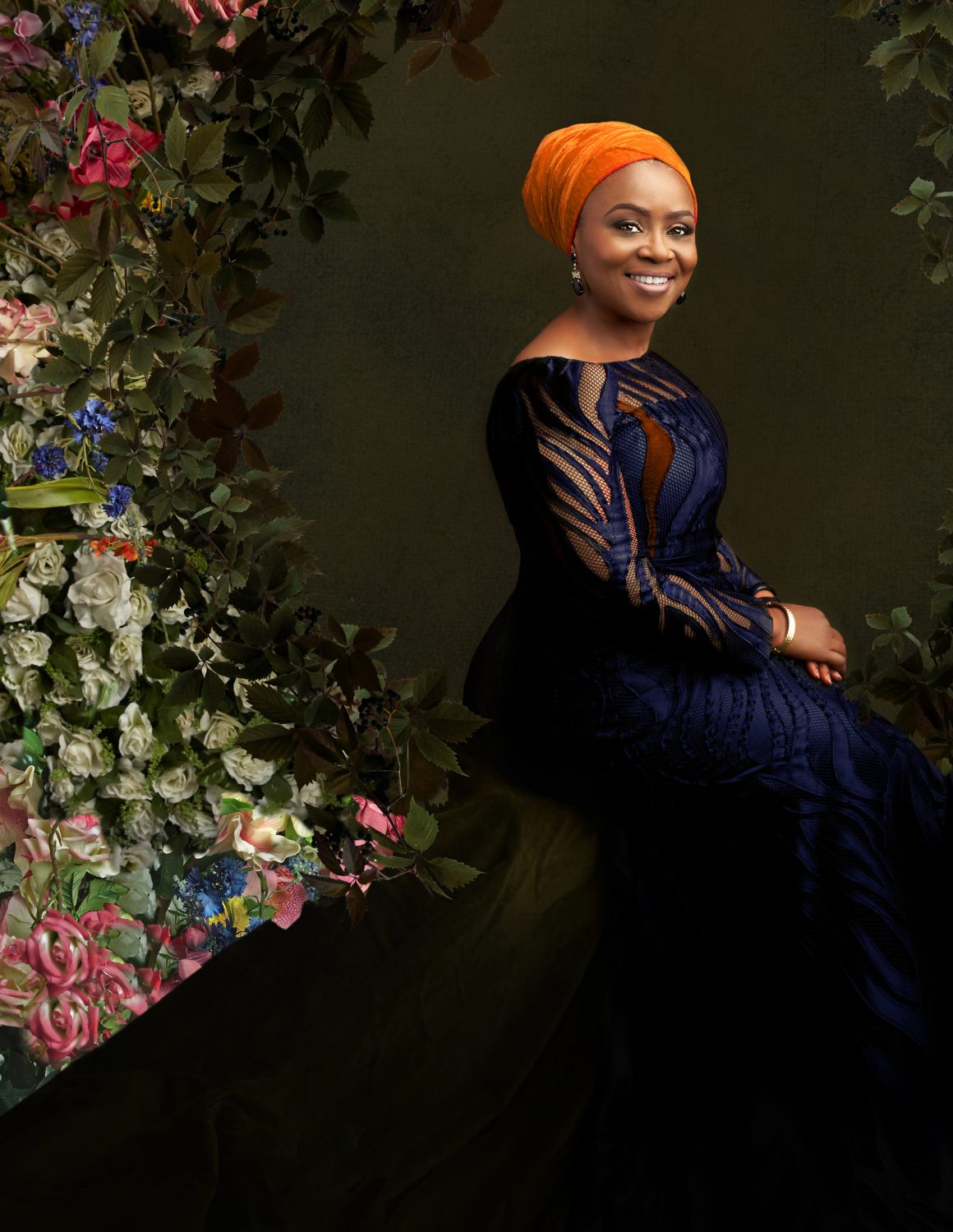 You have recorded many firsts in the finance industry as a woman with a career spanning three decades. Tell us about your experiences as a woman in a typically male-dominated industry.
You know, I get asked this question a lot. But I've been very fortunate in the companies I've worked for. My first working experience was at Coopers and Lybrand. Coopers and Lybrand were very gender-blind. It didn't matter whether you were a woman or a man; we were treated equally and given the same responsibilities. I left Coopers for the then Chase Merchant Bank, and again, at Chase, I didn't face any gender bias. When we started Guaranty Trust Bank, of which I was a pioneer staff. Fola and Tayo were adamant that if men and women did the same work and got the same salaries, they had to treat them the same. As I said, they were gender blind, so it didn't matter whether you were a man, woman, or hermaphrodite. We expected the same kind of effort put in by both men and women. I think, to a large extent, we were also rewarded the same way until we got to a certain position, and of course, then you will see the slight gender bias. I'm sure you know all this.
Tell us about your challenges with promotions and climbing the corporate ladder?
When it came to promotions, I didn't face any gender bias because in the good old days of Guaranty Trust Bank, at the beginning of the year, you stated your KPIs, and it was agreed between you and your boss that by the end of the year, you want to achieve such and such. There were some objective issues like making target profits, growing balance sheets etc., and then there were the soft tissues, the subjective criteria. For the hard issues, it was non-debatable because you either made it or you didn't, and what percentage did you make? And for the soft issues, how are you encouraging your people? What are your leadership skills? And things like that. You had to prove some things straightforward to determine your promotion. So, for promotion, it was very easy for me to be promoted because it was black and white. However, when it comes to appointments, I tell people there is a distinction when you're appointed to the board. It's not a promotion to the board. For the first set of EDs that were made at Guaranty Trust Bank, I wasn't there, even though I was a senior, like the current CEO or the CEO of the holding company worked under me. Herbert was my backup, so I was senior to all of them. But the bank was looking for something different. So, as I said, it was an appointment. It wasn't a promotion. And a lot of people felt upset on my behalf. And, funny enough, people didn't believe me when I said I wasn't upset because I'm a firm believer in what will be. At times, no matter how you struggle, when it's not meant to be, it won't come to pass.
So, in that instance, they promoted men and not me, but then I became an ED later. I believe it was just providence that I became an ED when I did. But there will be some instances where I noticed at that time, mostly at junior levels, that it was very, very easy to see these gender bias. Where there was only one vacancy and two people, male and female, were both suitably qualified for the position, more often than not, it will go to a man. And the idea behind it is that, oh, you know, he is a man; he has more responsibilities, and for the woman, it is simply, she's a woman. It's not yet her time. Yes, it does happen. I mean, it'll be foolhardy of me to say no. It's never happened. It does happen from time to time.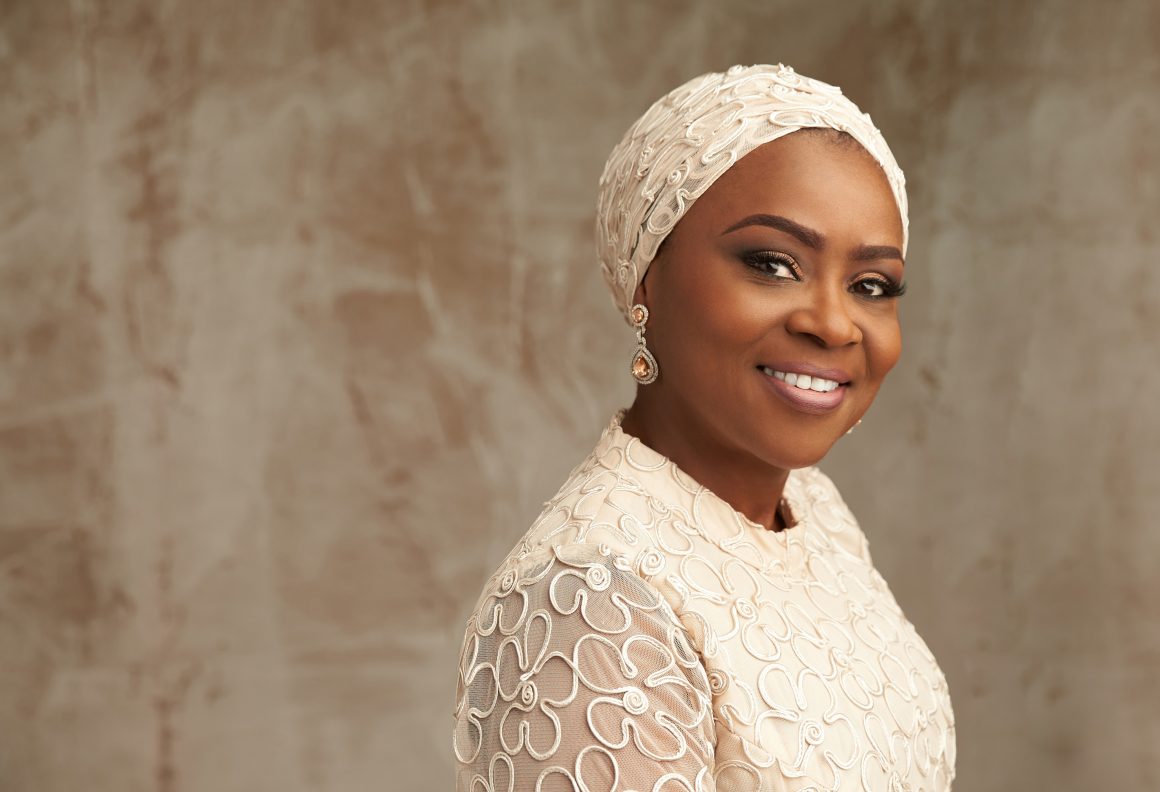 We are at a time in Nigeria where women are now at the head of leading financial institutions. Why do you think all this is happening now, and what should be done to ensure this gender inconclusion continues and is not just a trend?
No, I don't think it's a trend. Because let's give it to the former governor of CBN, Sanusi Lamido Sanusi(SLS), "his Emir," as we call him these days. He was the one that started this gender inclusion campaign. He said he discovered that women are as competent and, at times, even more, competent than men. That women were also more loyal than men and, on the average, they were less corruptible. Not that you didn't have corrupt women, but they were less inclined and were more focused on the job. If you give a woman and a man a task, it is more likely that the woman will do her best, perhaps because she's trying to prove a point. At that time, SLS encouraged it; it was a piece of advice; it wasn't mandatory that banks made about a third of the senior management and especially the board women. So that was how it started.
When I joined the board of Access bank, I was the first woman on the board. When I left, we were six, and each woman brought significant value to the board. I was the co-chair of Women's Corporate Directors, the inaugural co-chair. Women Corporate Directors is a global organization. This is the Nigerian chapter that KPMG powered. So, one of the coaches will be a KPMG partner and another one, a chairman or a corporate director. These days when women are on the board, they're not just the pretty face on the board; they don't keep quiet; they're adding value. They're bringing significant addition to the board, which is why more and more companies have found them a necessity or that women matter. And wherever you find women, we bring different flavours to the workspace. We're not only hardworking, but we put humaneness into everything. We see people not just as a means to an end. We see people for being human.
Given our values and culture, do you believe gender bias can ever be overcome in Nigeria and the workplace?
It will take a long time. I mean, I have to be realistic; it's not going to happen overnight. It's a gradual process. And unfortunately, we take one step forward and two steps backwards, especially in some areas. I'm very passionate about women in Politics. I'm not a politician, but I think we need to start supporting our women. I was talking to my cousin about how another cousin of mine is going into politics, and I was saying to her, yeah, she might not win, but we need to support her and let more women in." In the last dispensation, we had about 12% of women's representation, but now it is under 10%. It's rescinding. Remember how the gender bill was turned down? Why is it that women threaten men? We need not give up now. It may take a while. But I see we have to be at the table to be able to make decisions that will help women. In banking, you know, a lot of women are in banks. So yes, you can sit at the table to decide what happens to the welfare of women. For manufacturing, for example, I'm encouraging more girls to go into engineering rather than soft subjects. Let them go into engineering, let them go into medicine. So that when they are there, they have an impact. I'm not saying there aren't any female engineers; there are, but there aren't enough. Some industries/sectors are better at promoting women.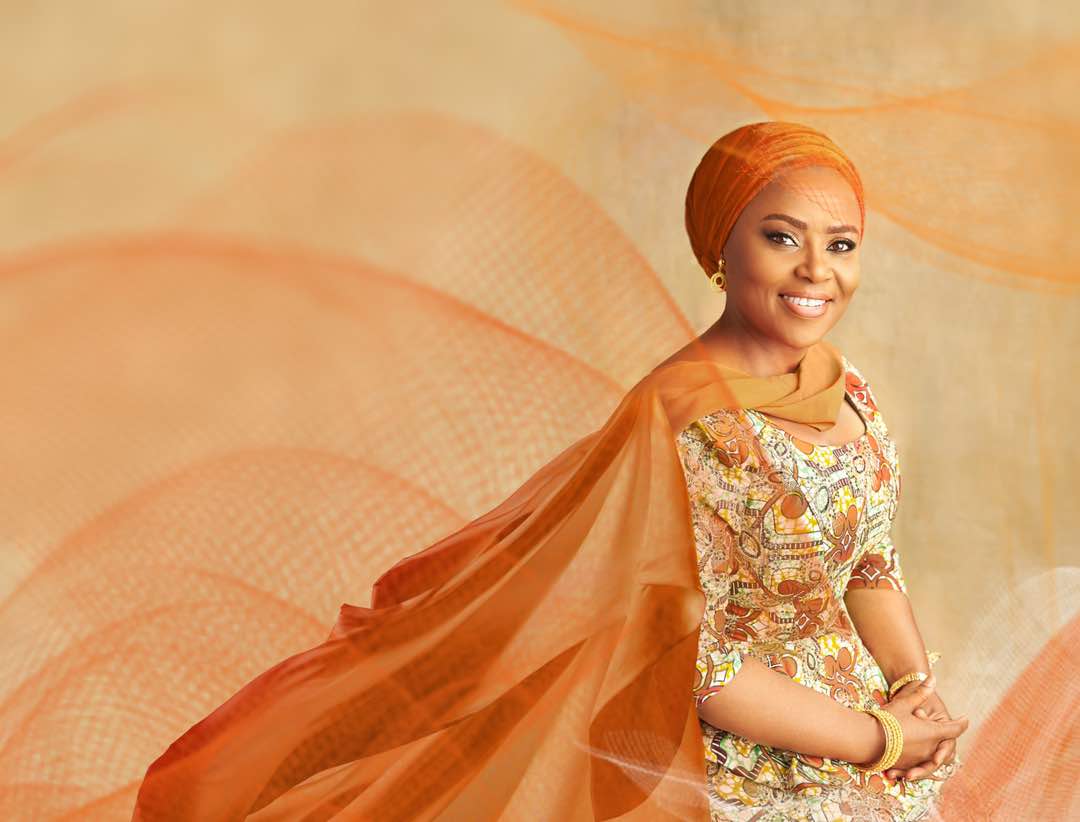 Let's talk about your firm, The KRC Limited. What does KRC stand for, and why did you decide to go in the direction of human resource support? Was it the right progression after you left the banking?
When I was leaving as Executive Director, Uncle T, my MD at that time, Mr Tayo Aderinokun, asked what I wanted to do, and I said, "I'm not sure," but I knew what I wasn't going to do. I knew I wasn't going to be a trader, and I wasn't going to buy and sell. It's not in my DNA. I said I might train people in the financial industry, and he said that's an excellent idea. As a Guaranty Trust Bank employee, I used to train others. Other banks would invite me to train their staff. I'll take permission that XYZ bank has asked me to come and facilitate, and he will permit me because it was good exposure for the bank that a competitor was going out to train its competitors. It was also good for me because it gave me the knowledge and exposure I needed at that time. I didn't even know I was building my competence in that field. When I was head of risk management in credit at GTbank i did credit analysis.
One of the divisions I had in the group was credit school. Credit school was taken out of risk management, and I was given the unit to manage. That was how I started. I started running credit programs for GTBank, which was initially very, very good. We started with the three-week credit program; then we progressed to five. Then they will send me loan officers, account officers, and relationship managers to train them in credit. All about how to do the analysis, how to vet, how to look at the environment, how to look at the industry, should we lend to this industry, should you lend to this individual. What are those things that you look at? Apart from the financials, what are the risks, mitigations, and stuff like that? As I said, we started with a three-week program for the credit officers, then progressed to five weeks, and we could do about five in a year. When you are occupied for that number of weeks, essentially, I was retired but not tired. Gradually, we started getting other clients from other banks. Now we train a variety of banks.
As you can see, my girls have been making photocopies because we're running three programs; the fourth one is about to begin. We are in training with Coronation, Fidelity, and Access Bank concurrently. But we're not just into credit; we also do relationship management, soft issues and things along those lines. Now about the name, when I wanted to launch The KRC Limited, I was joggling with many things, and I said, okay, what do I want to do? It's all about knowledge. The registered name is KRC, but its full meaning is The Knowledge and Resource Centre. Anything about knowledge, you can come to us. If we can't give you the knowledge, we will source the knowledge for you. That was the reasoning behind the name The KRC.
So, you would say it was a natural progression from what you were doing?
Yes, it was natural because it was leveraging my skills. I was a credit officer. To all intent and purpose, I was a good credit officer with all sense of humility. I built on that, and that is the knowledge I am impacting on young bankers and not only young ones because we have people as high up as the Deputy General Manager coming to my class we train at all levels.
So far, what has The KRC achieved, and what are your long-term goal and sustainability plans for the firm?
I'll tell you. I was ill about three years ago and was in the hospital for about a year, so I was out of the country for a long time. Fortunately, one of my facilitators, Idowu, was a Divisional Head at GTBank. She left the bank when her husband was posted to France and moved with him. When she returned, she started working with a company but wasn't enjoying the job, so she set up her own company, and I also invited her to work with me as a partner. She has been here for a long time and, over the years, has become a very strong team member. When we go for meetings, the MDs who know me won't want to discuss figures and payments with me, so I leave all the talking, negotiation and plans to her. When I was away, she just completely took over, and since then, to date, she's the one in charge of things. She does the planning; she does the program outline etc. She's the director now. When I came back, obviously she couldn't be doing all that for free, as one of the directors I gave her some shares. That's the succession plan. I don't see myself doing this forever. She, too, has to look now for somebody to assist.
You also established a school, City of Knowledge Academy, for young boys and girls. What was the inspiration behind this?
I've always been very passionate about impacting knowledge. My credit school has older students already set in their ways, so I thought I needed to start from a very young age. I wanted to do something in my hometown, Ijebu Ode. There are good schools in Ijebu Ode, but there are more international schools in the Abeokuta axis of Ogun State than in Ijebu Ode. I wanted to do something purpose-built for children, to grant them the best international education to make them stand shoulder to shoulder anywhere in the world. It's been challenging. When we started, we had just seven students. I have been able to build up this, and I've been able to get support from some of my friends. Some of my friends give scholarships, and I also offer scholarships. Access Bank has been incredibly supportive. Some foundations also give us several students on scholarship. The more people see the kind of products we are churning out of our school, the more they send their children, which is very encouraging.
Running a school is a big business. How have you been able to raise funds to ensure your school stays up to standard and the student reach the peak of their education and are well-rounded?
All my life savings is in that school. I have had to sell properties to maintain the standard. The school hasn't broken even, and we are ten years already, but I don't mind because I believe I have enough. How many cars can I drive? I have a roof over my head and only my daughter. If this is where God wants me to spend my money, I'm okay with it. Sometimes I get cranky when I don't have money, and my head of school knows this. When I don't have money, I am quick to say no. But one thing I promised my teachers is I would never owe salaries. We might not increase your paycheck, but you will get paid as at when due and if your salary is one day overdue, know that it is from the bank. The money is there already. That is what I promised my teachers. I don't bite more than I can chew. I pace myself. I get loans once we need to do an expansion. I got the first set of loans from Guaranty Trust Bank, which have been paid in full. I didn't want to get the loan from Access because I was a Director there.
You recently recorded a milestone achievement with the academy. Two of your students emerged winners of the Microsoft Office Specialist competition and would be representing the country at the world championship stage. Is there a conscious approach to teaching these children to excel in technology?
Right from day one, we decided we would be very technology-driven. Each of my children has a laptop right from day one. At the beginning of each term, they submit their laptop and the ICT manager and the data processing manager review them to ensure that they haven't downloaded anything untoward. We also put things in place that if they try to access an undesirable site, it registers. You might not know, but the vice-principal will call you out on it. So my children know not to go to those prohibited sites, at least while in school. So right from day one, we were very, very technology-driven. And our pledge for each child is that by the time you graduate from CKA, you should have had a minimum of two Microsoft certifications. Some have as many as four, some have three or two, and the few lazy ones have only one. That is a very purpose-driven thing that we have decided. We have purposely done that, the same thing with music. For music, we promise that by the end of your stay, you should be proficient in one musical instrument. Be it the sax, the drums, the guitar, or the flute; you have to be proficient. But the challenge we're currently having is because we have so many scholarship students who cannot procure an instrument themselves, so they can only practice when they're in school.
What do you enjoy doing in your spare time when you are not busy running any of your businesses?
Before I got ill, I used to swim a lot. I also enjoy reading. One of my favourites was the Clark Higgins and Brown and Jeffery Archer books. I've gone through those. I read more autobiographies now, and I like watching television. I like all the dance shows and action movies too. I have watched all the Fast and Furious series. Once I see Jason Statham and Vin Diesel, I am there.
What legacy will you like to leave behind when you finally retire?
For bankers, it's happening because I see people say, 'Aunty Mo, you trained me'. I want to see the people I have trained achieve excellence in their careers. And for them to say, "Oh, Aunty Mo was part of my success story". I've started seeing that. Some people I don't recognize come to me and say, " I was in your class at a particular time.
As for CKA, I love it. One of my children/students got accepted to Carnegie Mellon in Pittsburgh in September, and she said, "mommy Mo" I promise you, I'll be the first fully educated CKA student to enter an Ivy League university. That is what I like. We are also proficient in robotics, and just pre-COVID, 126 countries participated in the Robotics competition, and CKA brought Nigeria to fifth position. I'm very proud of what they have been able to achieve.
Lastly, what piece of advice do you have for women aiming for the top?
Try your best. Work as if nobody is looking because you don't know who is watching. You don't know who you are inspiring or demotivating when you misbehave. Just do your very best and be ready. So, when opportunities arise, and you get put in the position, you can perform. Because if you're not prepared, and opportunities arise, they might overlook you. And if they don't overlook you and say, okay, just come in, we'll try you, and you cannot perform, you've lost a lot.