October 11, 2022, marked the day President Muhammadu Buhari conferred National Honours on 447 Nigerians and non-Nigerians, who have distinguished themselves in the nation's service and humanity and contributed to national development. The event took place at the International Conference Centre, Abuja.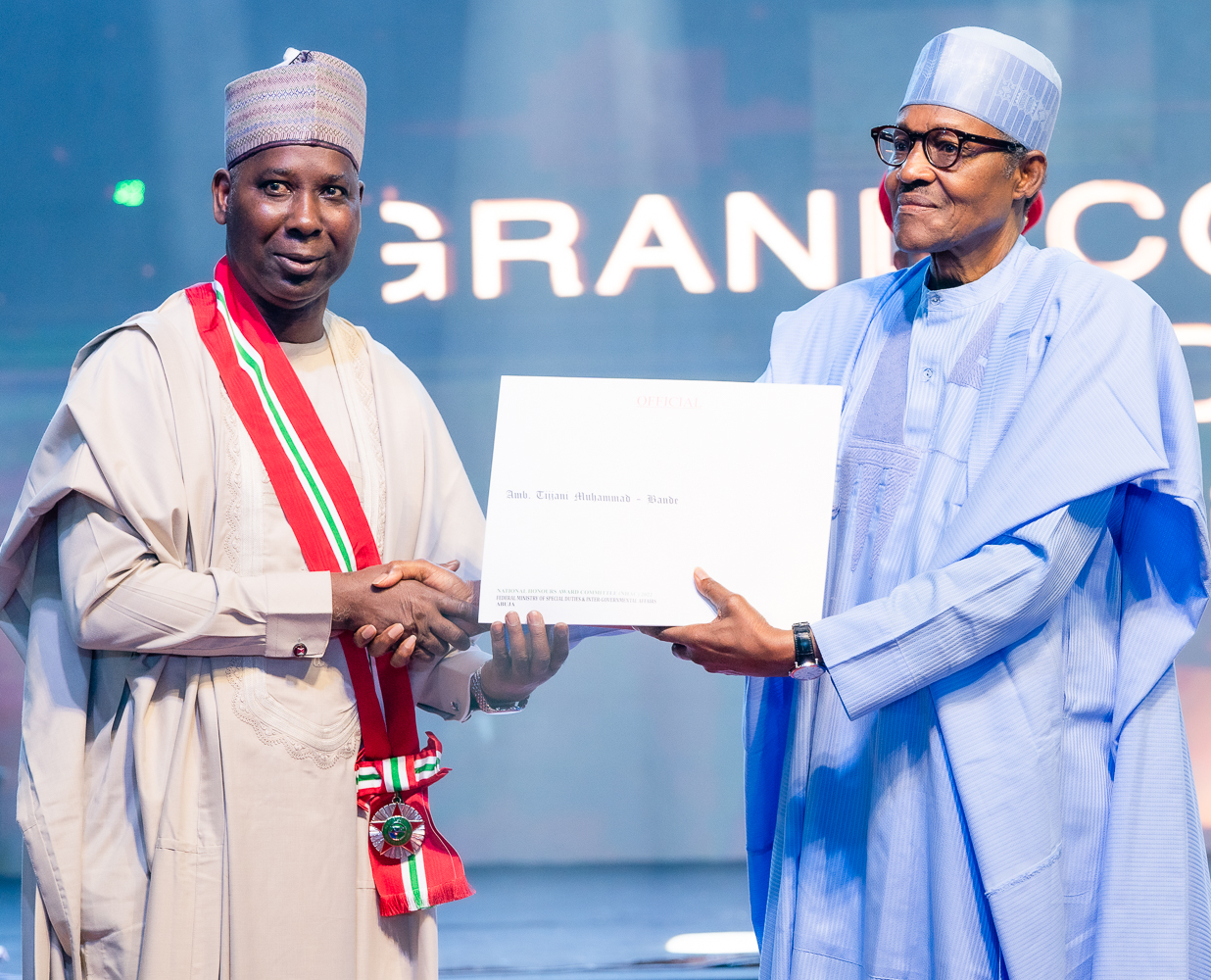 Other criteria listed by the President for selecting the recipients are:
"Distinct act of bravery in the protection and/or defence of national interest, public peace, the safety of life and property.
The award, which was in 10 categories, was presented to Supreme Court Justices, judges, top lawyers, incumbent and former governors, Ministers, traditional rulers, creative artists, politicians, businessmen, athletes, and security officers who died in the line of duty, and other distinguished Nigerians.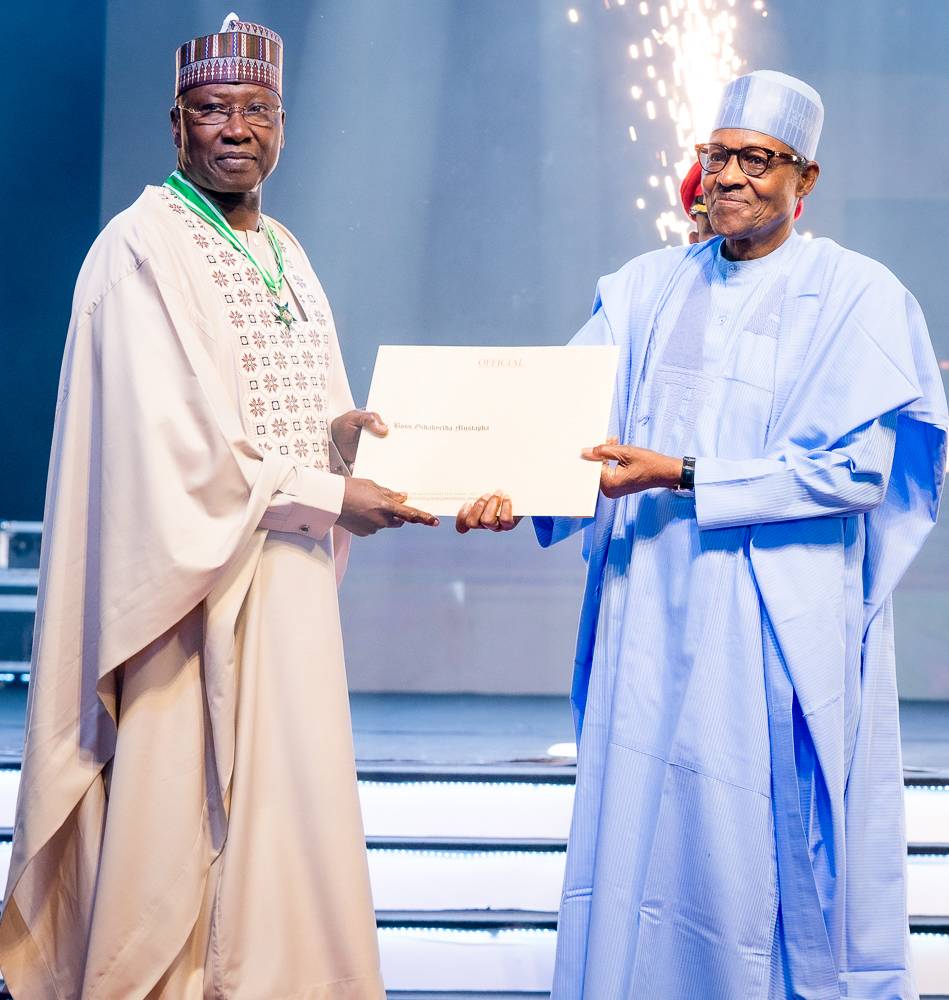 A total of six persons were conferred with GCON, 55 received Commander of the Order of the Federal Republic (CFR), 65 got the Commander of the Order of Niger (CON), 77 were presented with the Officer of the Order of the Federal Republic (OFR); 110 received the Officer of the Order of the Niger (OON); 74 were presented with Member of the Order of the Federal Republic (MFR) and 55 received Member of the Order of the Niger (MON).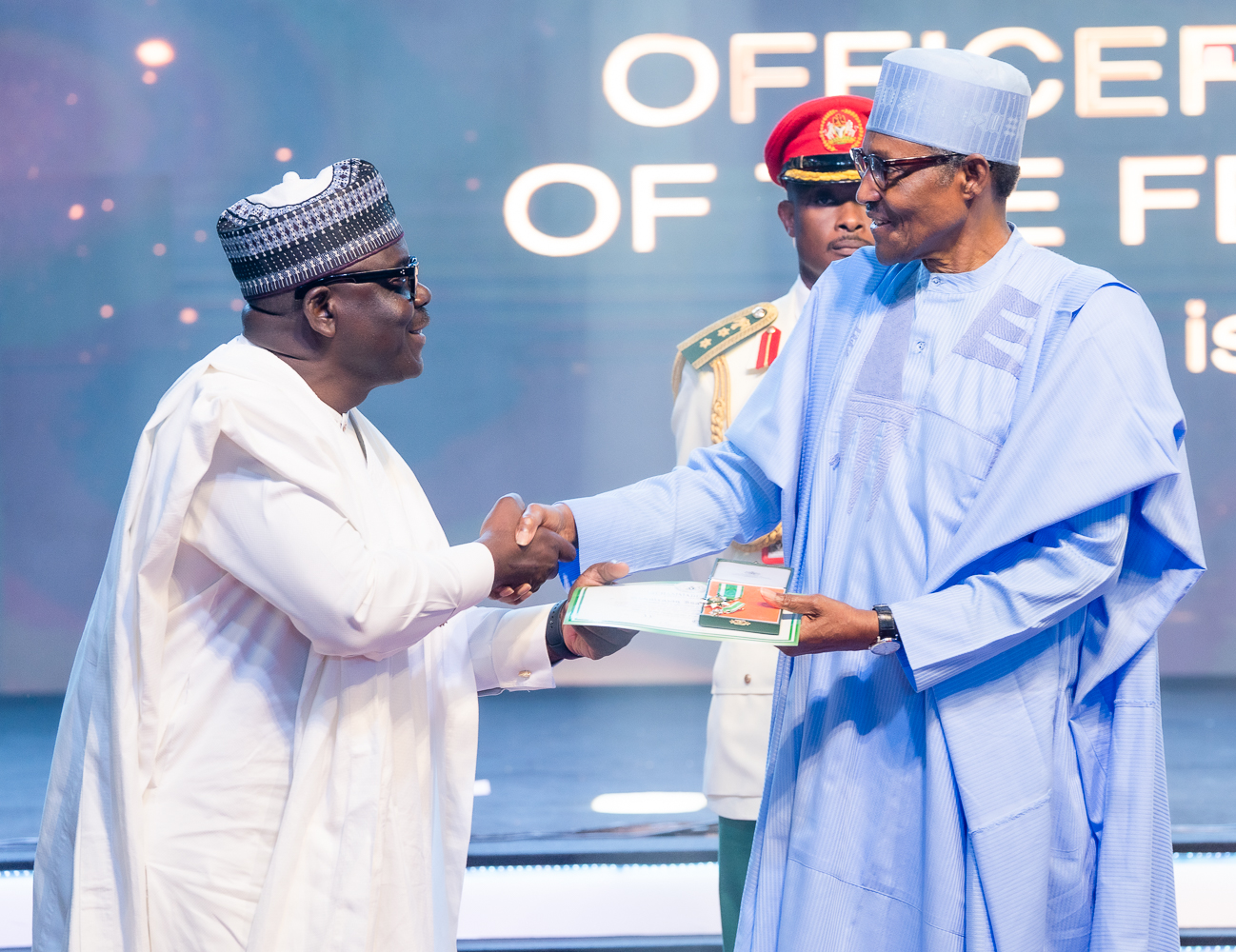 There were four recipients each for the Federal Republic Medal I (FRM I) and Federal Republic Medal II (FRM II) Second Class) respectively.
Speaking at the event, President Muhammadu Buhari commended the National Awards Committee headed by Justice Sidi Bage Muhammad, a retired Justice of the Supreme Court, the Emir of Lafia, for a great and patriotic duty by diligently going through over 5,000 submissions and coming up with these recommendations.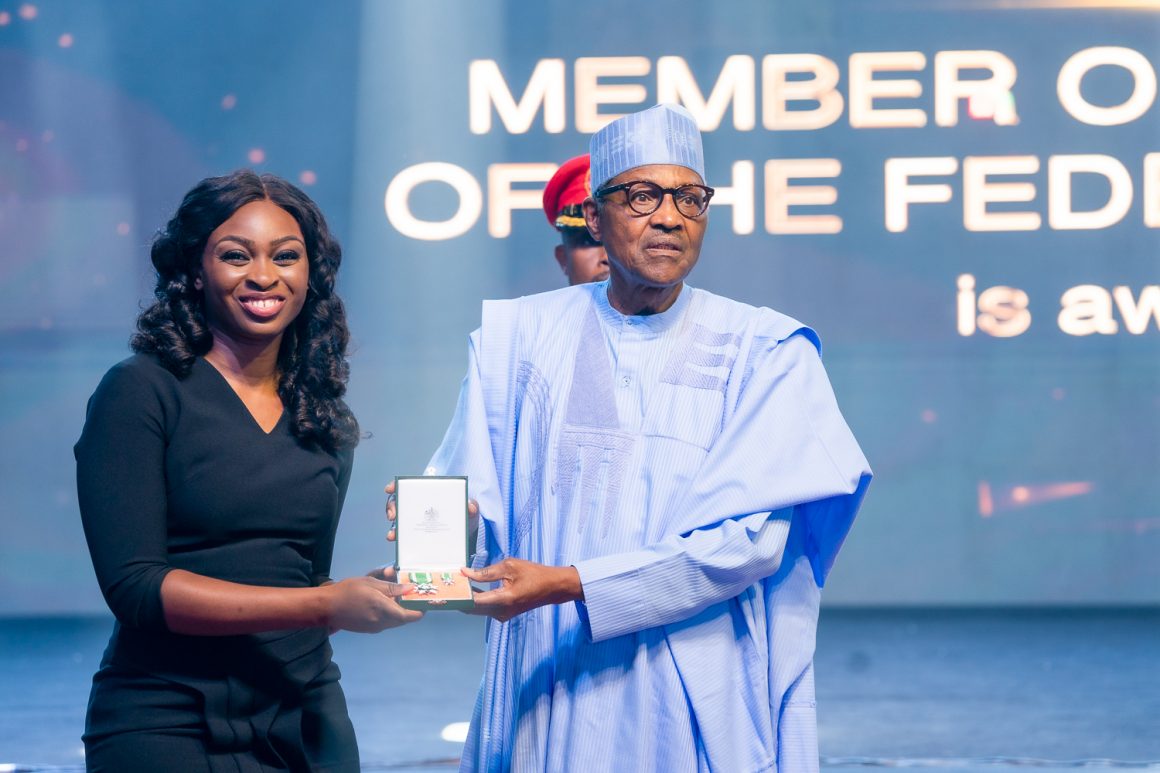 ''Today, we celebrate their dignity and strong strength of character by conferring National Honours on them. They are a shining example to our younger generation. I congratulate all the recipients today who will be joining the league of Awardees.
''I appreciate the non-Nigerian recipients and assure all of you that this administration will continue to provide the enabling environment for you to undertake your lawful businesses to allow you to sustain your efforts at contributing to the development of our nation, Nigeria,'' he added.