In the 90s, Sunday evenings at 9 pm co-anchoring the then-popular NTA News line – this is how many Nigerians got to meet and fall in love with Abike Dabiri. A passionate young female journalist, delving behind the scenes of some of the most devastating human-angle stories centred on poverty and social justice issues. This same passion for giving back and sharing in the pain of the underdog is what led her to the House of Representatives, where she spent 12 years. During her time there, we saw her passionately advocating for and sponsoring several significant bills like The Freedom of Information Bill, The Nigerian Infant Health Welfare Bill and the Nigerian Diaspora Commission Bill, amongst others.
Now the Chairman/CEO of Nigerians in Diaspora Commission, Abike's growth and trajectory is like an open book for everyone to read. Like her previous roles, her efforts stand out as she's constantly fighting and pushing on issues surrounding diaspora engagements. Recently this vibrant lady turned 60, and it was indeed a double celebration as she also received a National Honour from the President on the same day. While Abike seems to have done a lot, it also seems like she's just getting started. What's her game plan post-2023? "All that is in God's hands, she says. Let's even get to 2023. We have an election to conduct."
Interview by Konye Chelsea Nwabogor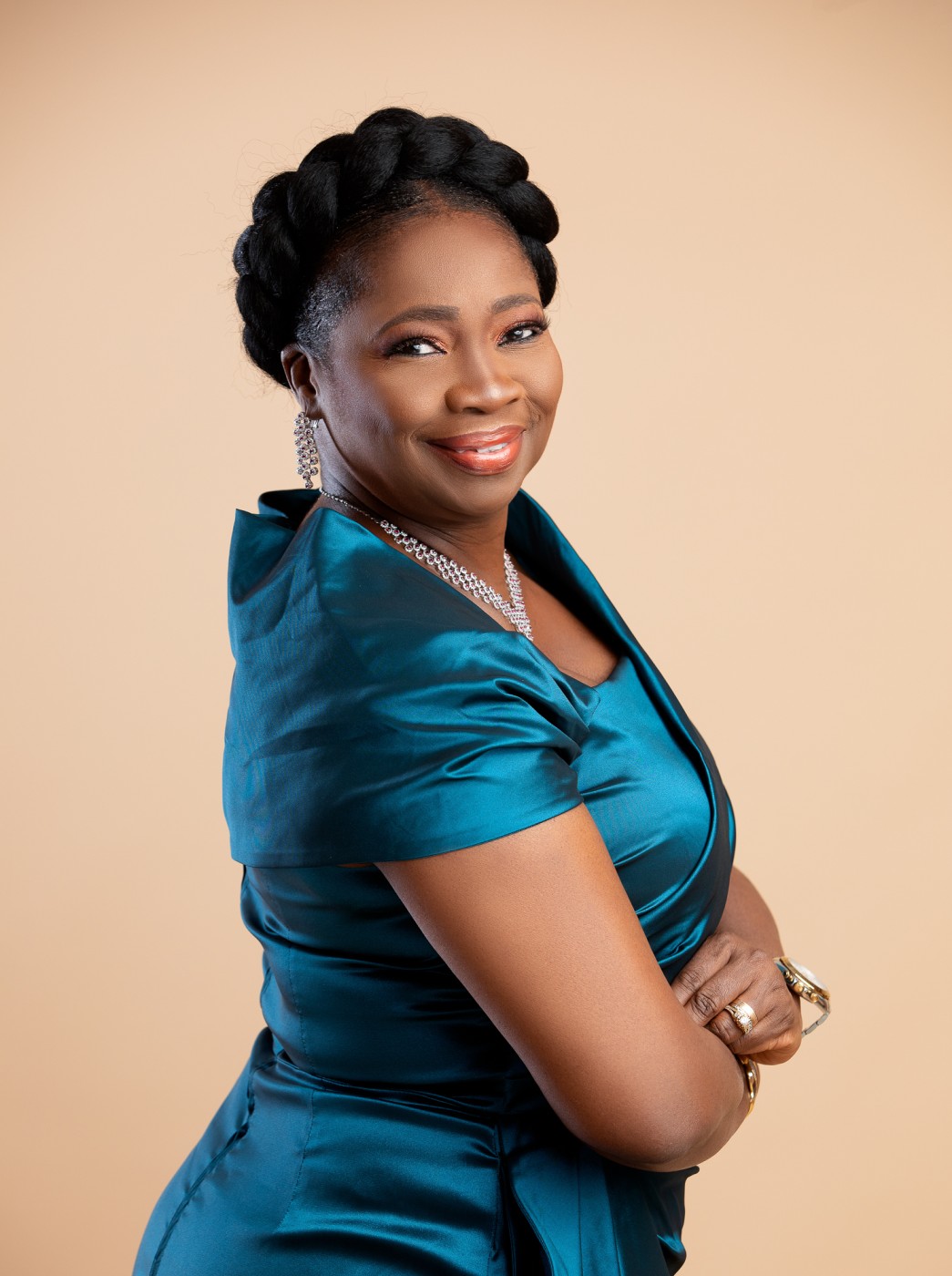 Congratulations on your 60th! How did it feel receiving a National Honour from the President on your 60th birthday?
I was to be at an event outside the country when news of my national honours got to me just three days before my 60th birthday. I was also told the event was to hold on my birthday. What a priceless birthday gift from Mr. President and my dear country.
You have had quite the career. From your days as a young journalist to a legislator and now working with the presidency. Did you imagine the journey taking you this far?
You never know, do you? My parents raised my siblings and me with the virtues of hard work, discipline, and putting your best into whatever you find yourselves. While I was a young student at the University of Ife, I saw myself on stage entertaining the world.
I wanted to study political science, that was what I wanted, and that was what I got admitted to study, but unfortunately, I didn't qualify because I had a P7 in mathematics, so I had to opt for English with the advice of my late uncle, Prof. Grillo. I ended up studying English and got posted to Benin for my youth service. I never planned that, but when I got to Benin, I was posted to the news agency in Nigeria, and that was my first experience with journalism. What did I do? With my parents' advice to put in my best wherever I find myself, I started learning about the job and going on assignments with them. If they didn't send me on an assignment, I'd go with them anyways. I also started learning how to write stories. I'll write my stories, and whoever I went out with will read them and correct them. Eventually, I got better, and then an opportunity came for me to cover an event on my own, and that's how it started. I fell in love with the art of journalism, and I got a job with Bendel Television for one year. I furthered my education at the University of Lagos, where I had my master's in Mass Communication, and here I am today.
You never know where life is taking you. Put in your best wherever you find yourself; that has been a guiding philosophy that my parents imbibed in me.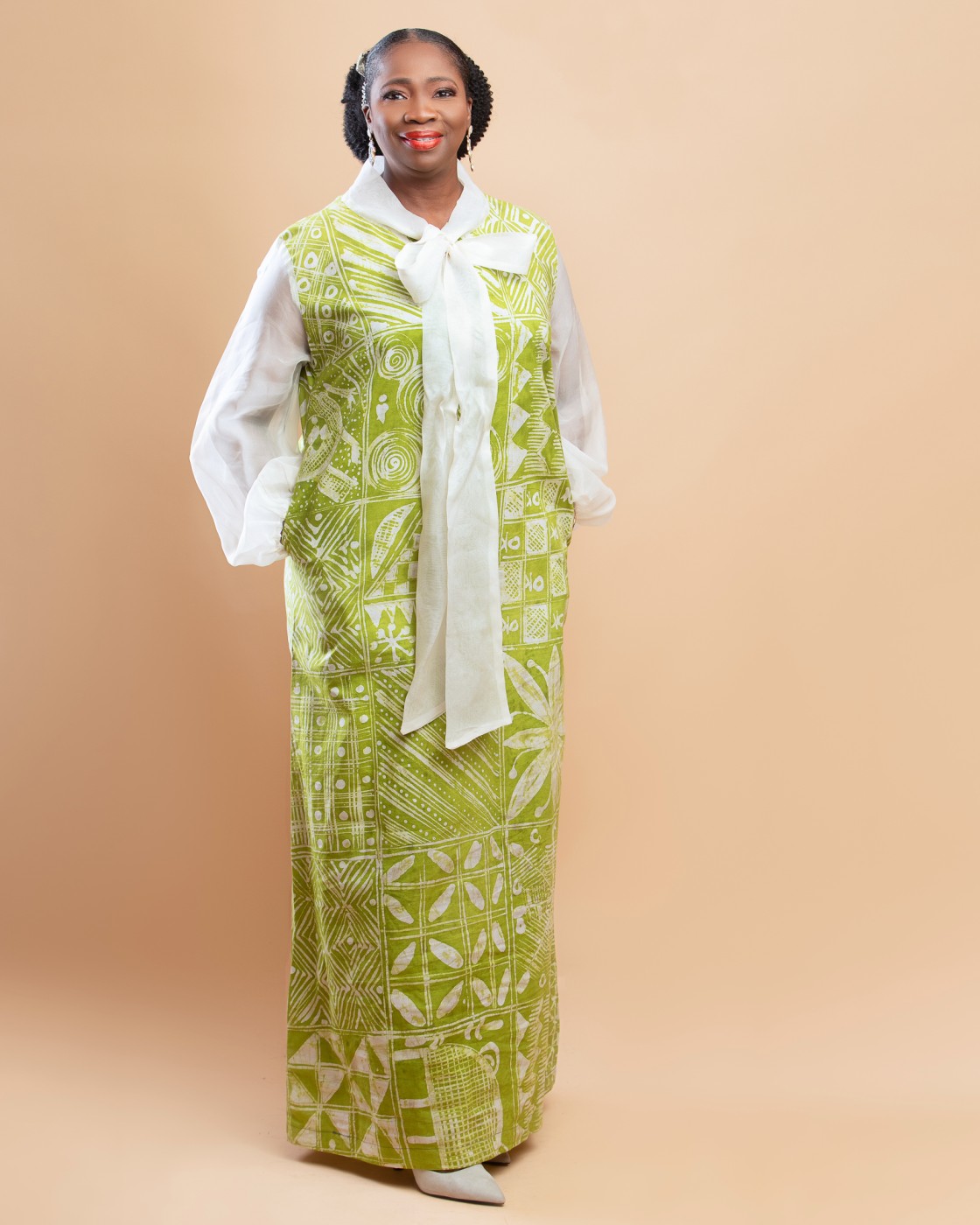 You became a household name in the 90s when you hosted NTA Newsline. Viewers noted your penchant for human-angle stories focused on women, children and underdogs. Was this incidental or something planned and deliberate?
Well, when it's in you, it's in you. When I got to NTA, don't forget I did not start with News Live. I began with NTA channel 7, Tejuosho, but I knew I had to do better than being on a state channel.
I gave excellent reports, and eventually, I was seconded to report on network news. I did that for a while before I was sent to the office of the First Lady, Mrs Mariam Babangida and the better life program, which I covered for five years. After all that, I was posted to a news line. The news line told the news from a human angle. I did this together with Frank Olize, a great teacher.
The way I took on the job is beyond duty. We flew with what we had to do, and it was innate. I remember doing a story about a girl raped by two men. We had put it out there, and we've followed up the story, but I go back to the family to see how the girl is doing and then realised that the girl had to leave that place.
I supported the family in getting out of that location. I did that on my own without telling anybody. I also supported her throughout her education at her university. These are things you do even without the spotlight. I'll say that sometimes, I went beyond the call of duty. The story of Mary, the miracle baby we covered for eight years. I still stayed on with the girl even after the case was resolved. She was on my scholarship, graduated, and is now doing her own thing. I took that from my mother. She always liked to touch lives and always ensured that you look back and see what you can do. I enjoyed it. I wasn't looking for high-profile jobs. I enjoyed being at the grassroots, solving problems, and proffering solutions.
So why politics? Was there an "Aha" moment that led you down this path?
Yes, I'll say that honestly speaking, and I keep telling young girls, I am one of those who'll say to you that politics is dirty. I never thought that I'd contest in an election. Maybe an appointment, Yes! But then, I was nominated for this program at Harvard at the Kennedy School of Government. I was nominated by then Rev Father Kukah, now Bishop Kukah. It was about leadership in a developing country like Nigeria, and I think that program changed my perception. I took on the challenge because what more could I do? How will you change your country if you leave leadership to just anybody? It was from there I started having the idea of actually contesting elections. I started going to my constituency in Ikorodu, asking questions. I started attending ward meetings too.
I did that for about 4 to 5 months and then realised I was interested. I saw a loophole at the grassroots. People were yearning for leadership and were looking at me like, what's this TV woman doing here? Acceptance wasn't that easy, but then I kept going. My first line of support was the women and then the youth. The fact that I was a popular face helped, of course. I was sitting with the women, the grassroots, the market women, the artisans and the kola nut sellers. I introduced programs for them and enjoyed being with them once or twice a month. I now decided after five months that I'll give it a shot. I first approached Mrs Tinubu. I told her about it, and then we went to Asiwaju. He said, "oh really? You are one of those women we want in politics. Continue doing your work at the grassroots, and we'll support you." That was it. Three terms on, to God be the glory, but I'll say politics is dirty. I have a saying. If you're dirty, you'll play dirty. You can still be who you are and have your guiding principles and stick to what you believe in wherever you find yourself.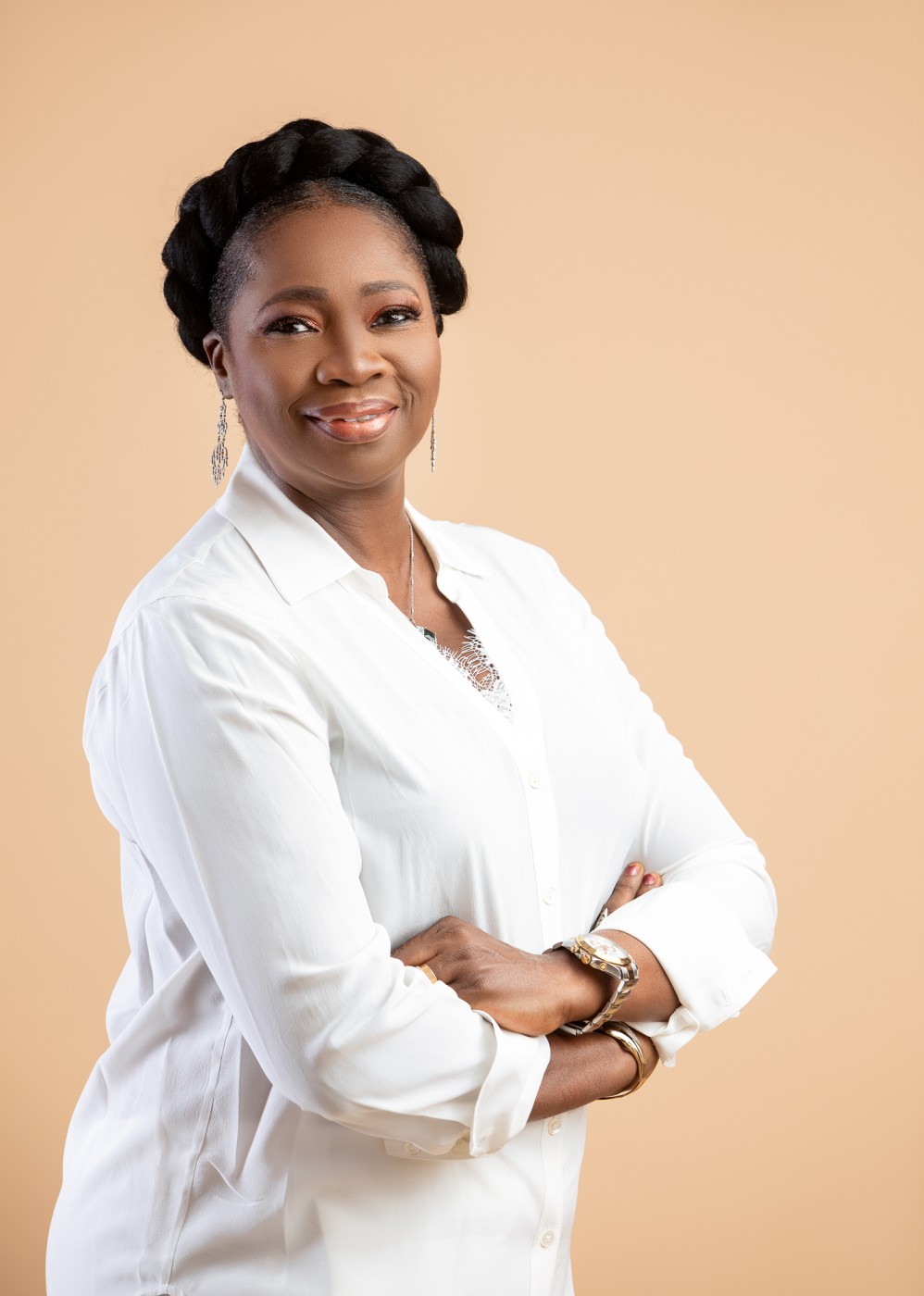 What were the early days like?
Having a known face helped. I made a very, very popular candidate. I didn't realise how popular I was with News Line.
There was appreciation; there was support. There was gratitude for all. They loved me. It helped, and that also put a challenge on me to do well. I heard comments like when we vote for them, they'll not return, and I said no, it wouldn't be like that, and I think to a large extent, I fulfilled. I did my bit in politics being in the opposition. After three terms, I voluntarily decided that I had enough and told my colleagues that 12 years was enough. What more can you do? Twelve years was sufficient for me, so whatever anybody says, the truth is that I voluntarily decided that I wasn't going to contest anymore. I had to play some pranks so that you could separate the wood from the shaft. You do get quite a lot of people that are not sincere. They still want to follow you and take your money, but they are not with you. I had to pretend like I was until the last minute. That helped me to know who I could trust, and they are still there with me today. Sometimes, it feels like I left when the ovation was loudest, anyways. Was it easy? No. Because people kept on asking, so what would you do? I am a professional and know many things I could do.
Politics in Nigeria is largely male dominated. How easy can a woman blend in and own her space? Did you experience any gender-related issues?
I wouldn't say it's easy. It's still tough for women in Nigeria, and I think it's getting tougher, but you have to be yourself. Let me tell you, no matter how far you've risen, there will always be gender-related issues. That is the reality. I recall in parliament; this honourable member said to me, "Abike, I like you, but I can't call a woman my leader" because he thought I wanted to contest for leadership of the state of our members. I hounded him every day I saw him until he apologised. He said he was joking. So, there will always be gender issues. There's no doubt about that, but how do you handle them? Don't look down on yourself; don't let anybody pull you down. Also, know your limitations, strengths and weaknesses and be who you are. That's it. I am a woman. I am proud to be a woman. I'm not a man, and I don't want to be a man, and I thank God for the privilege of being born a woman.
I believe in fairness. I don't want to be you. You don't have to be me but let's be fair to one another. Don't say I can't do this because of my gender. Let me prove to you that I cannot do it.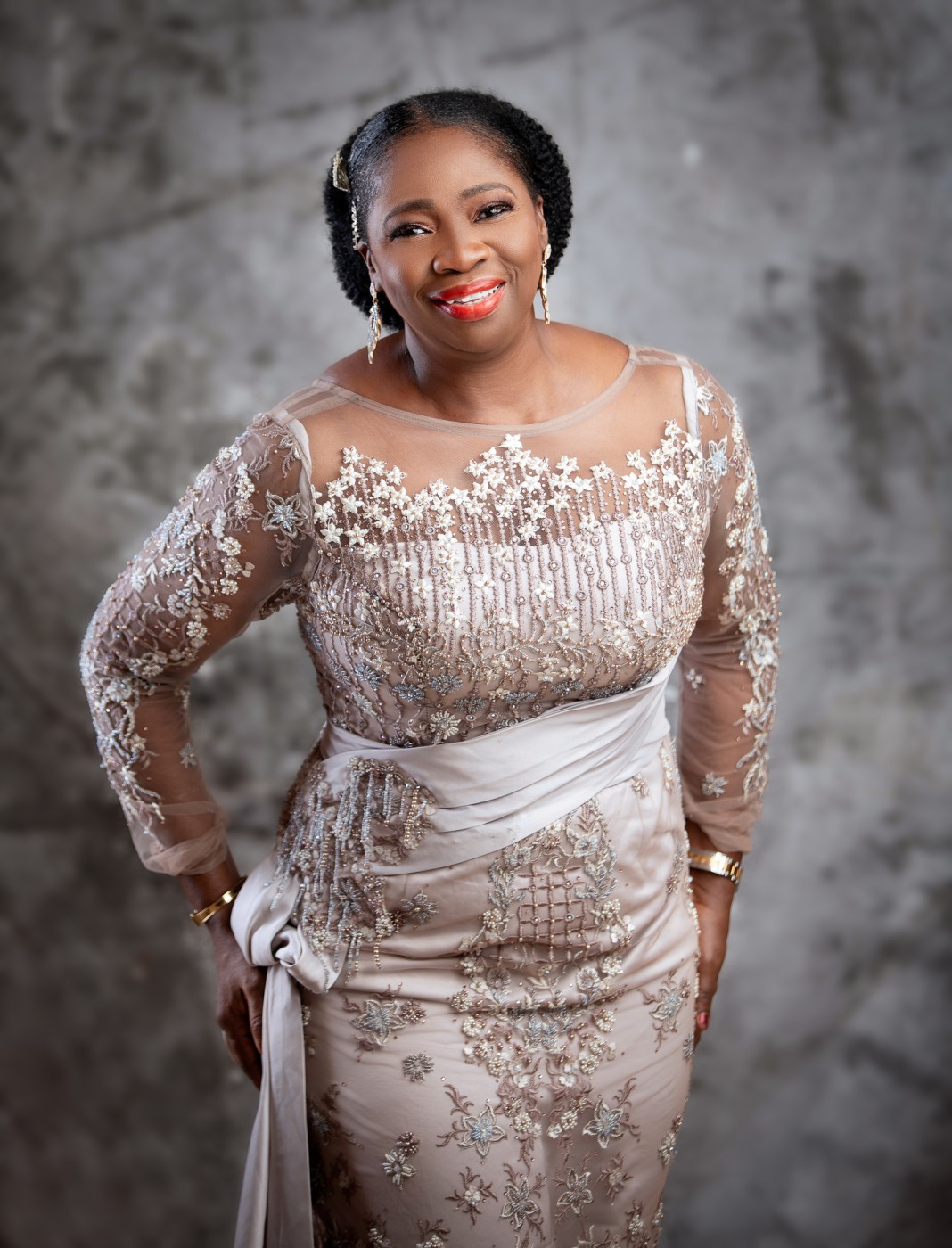 Along your career path, can you mention some people who were pivotal to your progress as a female journalist and later in politics?
As a female journalist, my bosses at the NTA, particularly Dr Tonnie Iredia. He was director of news then, and he said if he was looking at level this, level that, I would not have presented news live. He said to the management, look, she's been a good reporter.
And then I worked with Mrs Babangida, and I learnt the value of giving back, so we kept joking that I am a Better Life product. She did influence me.
Of course, the major influence from the onset is my parents, particularly my mother. The kind of values your parents' impact on you goes a long way. So, I think those helped my career in journalism. I used to watch Oprah Winfrey, and she used television to change lives, and I thought, well, we could also use television to change lives. So, within the limit of what we had in Nigeria, I think I did my little bit of touching lives through journalism and then politics. Another major influence would be Asiwaju Bola Ahmed Tinubu. He's one person who would not allow you to fall. He would always look back to ensure that you're okay no matter what.
Bishop Kukah, who nominated me for the Harvard program, has made a lot of difference in my life and a host of others. And then the family is important. Without family support, life is a bit harder. My family. My husband, Segun Erewa, my Children, Dipo ( happily married to Ayomide ) and Deji, my adorable grandkids Dara and Ara. Also my parents and my brothers and sisters. Family is key in everything that we do.
What's your take on Journalism these days? How different is it now compared to when you were a part of the industry?
Of course, you know it's very different now. It's so different. I don't know who a journalist is anymore. Every blogger is a journalist. I remember when I fought for a bill and an action to enforce the pact of journalism. I wonder if this was the journalism of my days, whether I would have survived it. They resisted it because some didn't want it. Imagine you had that, and we proposed that you have a council of journalists who would be able to self-regulate. If I have a problem, I can go to them. If you have a problem, you can go to them. If we had that basic foundation, I guess what we have today would not be happening. I think journalism is gone. That is the truth. I was so disappointed when a lady came to do her internship in Nigeria in three media houses which I assisted her with. She returned to me and said I will change my course. I definitely cannot practice journalism. She changed to another course because of what she saw in the various media houses she was attached to. There is definitely a problem with today's journalism. How to solve it? I don't know. I have no idea.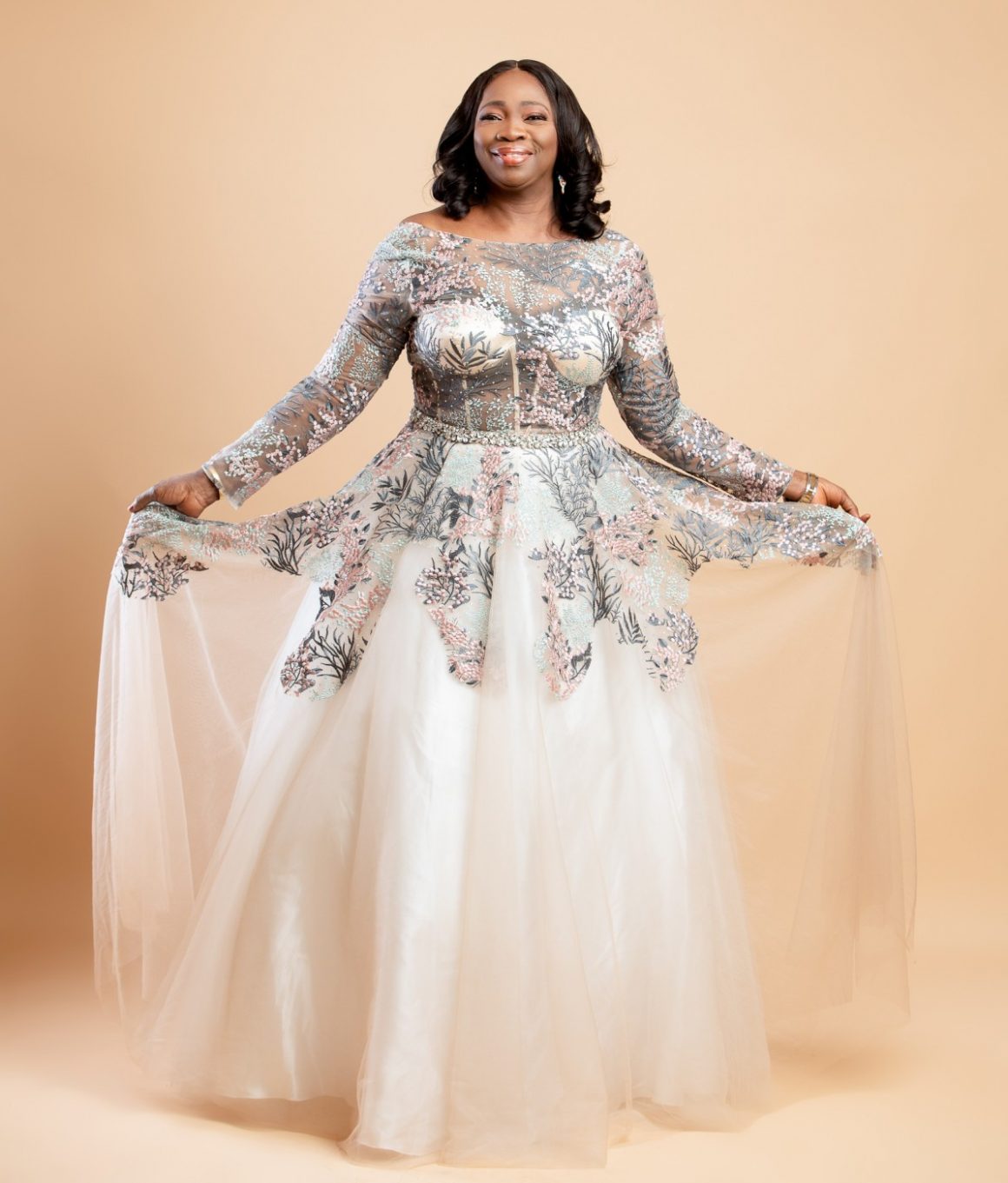 Let's talk about your legislative days. It seemed like there were some bills close to your heart in the National Assembly – FOI bill, Disability and Infant Welfare. Did your real-life experiences on Newsline influence these bills?
Absolutely, yes. I mean freedom of information. I just made up my mind that I would join the movement. I think of all those who began the bill. I was the only one left in parliament, so that was the first bill I put in. Getting other people to sponsor was a big fight. It was a big fight because people were afraid of giving out information, but I am glad we could get it through. There was a lot of massive support.
I worked on Media rights and gender bill. So glad that we have that. Of course, also the disability bill. I saw the problems of persons with physical disabilities first-hand. I covered many of the assignments, gave the assignment priority, and of course, that bill was recorded. Children we can't have children dying before the age of five. I had a bill too on the empowerment of women because those were things that I had witnessed in real life, and I thought, now that you're in parliament, what can you do?
The press council bill to enhance journalism was shut down because some people didn't want anything to change. So yes, really, politics should be about your real-life experiences.
What is your background? What matters to you?
I followed the things that mattered to me, Women, Children, and persons with disability. When I became chairman of the diaspora committee, what could we do for the diaspora? It was like, well, we must do something, and we did.
Was it frustrating trying to convince your colleagues to support some of these social welfare-focused bills?
It is very frustrating. When we did the bill on violence against persons, they had to tell us to be defining rape, and they laughed about it. It wasn't easy. Even the diaspora bill was complex. I think I did a lot of difficult bills. The women's bill was shut down, and it's still shut down today. So yes, there were difficulties.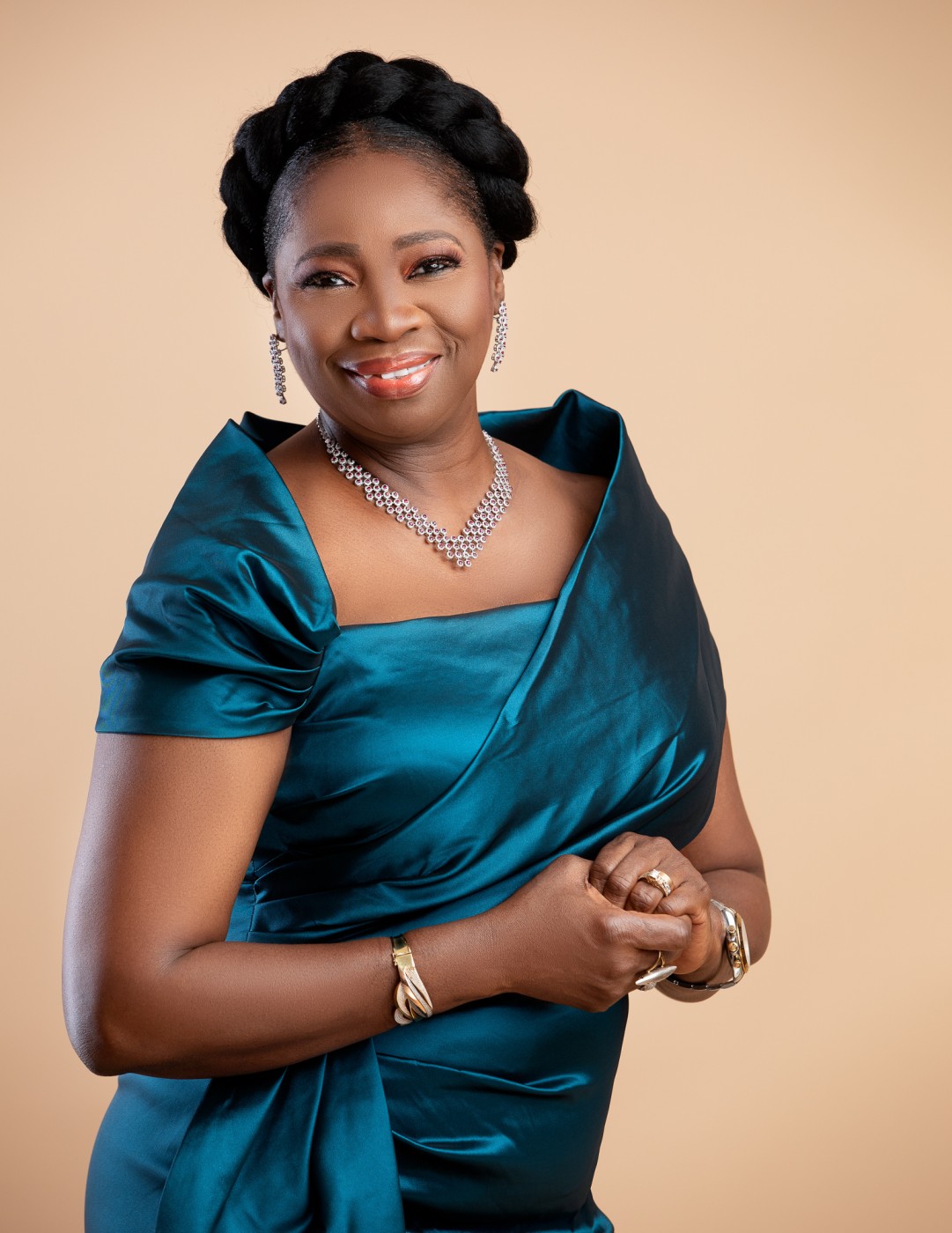 When you took up the role in the Diaspora Commission, again, some of the issues that came to light had to do with the welfare of Nigerian women and girls abroad. Can you share some of the issues you encountered?
A lot, but then, I think one of the most pathetic for me was entering those Libyan cells and seeing Nigerians packed like sardines. And I'll tell you one thing, they had been there for years, but President Buhari decided to bring everybody back. Under his leadership, we brought back well over ten thousand people.
The fact that we played a role in getting them back is very fulfilling. The joy of saying thank God I am alive. I remember the girl who held on to me and said, "mummy, I'd rather be sleeping under a bridge than go on these journeys anymore".
You have often commented on unfair attacks online, especially on Twitter. How do you respond to critics online and offline?
Well, I don't take all those things seriously. Twitter is Twitter. It's available to anybody, but there could be some terrible remarks. I don't read comments, and I learnt that from a program I watched a few years back. Many government-run people run away from Twitter because they don't want criticism, but it comes with the job, so I'll continue doing my posts. Debates and conversations are crucial to democracy, so we should talk. As a parliamentarian, you should always speak to your constituency regularly. As an elected official, you must constantly communicate with those who elected you. Conversation brings comprehension. The more you talk to them, the more they understand what you're doing. Sometimes, they don't want to understand, and sometimes it isn't easy, but you asked for it, so you have to do it.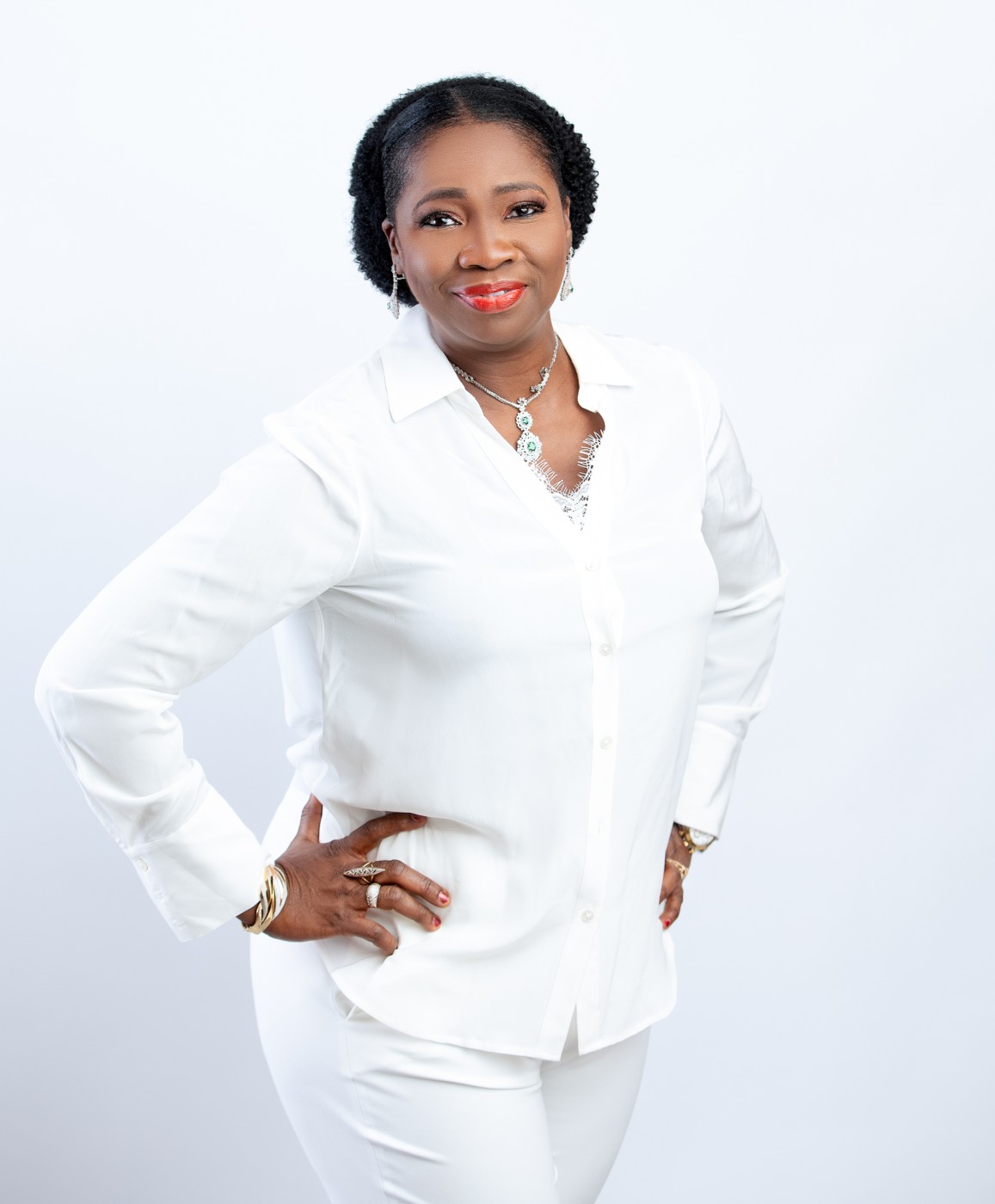 What next after 2023? Any plans for an elective role in government?
All that is in God's hands. Let's even get to 2023. We have an election to conduct. Of course, I want my party to win. I want Asiwaju to win. I'll put every effort into victory for Asiwaju Bola Ahmed Tinubu, not just because he's been my mentor but because he's been my political leader and capable.
Would you want a Lagos or an Anambra? Of course, you want Lagos. And he has played a major role as the first democratically elected Governor of Lagos state to see that we have continuous policies that worked for the state. Is Lagos perfect? No, but it is a good example for every other state in Nigeria, so let's take one step at a time. I want Asiwaju to win and victory for my party, and I'll work for him.
What are your hopes, concerns, or aspirations for women leaders in politics moving forward?
I hope it gets easier, but it's getting tougher, so I am worried about that. It's getting tougher, but we can't give up. Let's do our best, so they don't look at you and say all the women. We raise our hands and say these are the women, and we can do it. I think the more women we have in politics, the better for the system. When the men are shouting fire for fire, you are shouting water from fire and forget all this talk about women not supporting women.
Put us there, and you'll see whether we support each other. But the time is coming. As I said, I think it's getting tougher. Let's see how 2023 will go, whether we'll get our first elected female Governor or how many women we'll have in parliament, and then we'll take it from there.