The NBA opened its first office on the continent of Africa in Johannesburg, South Africa in May 2010. Since then, the league has expanded its grassroots development efforts by partnering with FIBA to host 17 Basketball Without Borders (BWB) camps for elite prospects from across the continent and launching Jr. NBA programming in 15 African countries. In 2015, the NBA held the first of three sold-out NBA Africa Games in South Africa, which also marked the first game on the continent staged by a U.S. pro sports league. Two more NBA Africa Games took place in 2017 and 2018, with the league also launching its first NBA Academy Africa for the continent's topprospects in Senegal in 2017.
Last year, during the Basketball Africa League's (BAL) inaugural season, the NBA announced the establishment of a new NBA Africa entity supported by strategic investors like Tunde Folawiyo and Tope Lawani's investment groups, Academy Award-winner Forest Whitaker, New York Times best-selling author Dr. Dambisa Moyo, and former NBA players Luol Deng (South Sudan), Joakim Noah (ties to Cameroon) and Ian Mahinmi (ties to Benin), among others. In July, former U.S. President Barack Obama joined NBA Africa as a strategic partner.
NBA Africa senior leadership – including Senior Vice President and Head of Business Operations George Land, and Associate Vice President and Head of Strategic Projects and Administration Mark de Leiburne – visited Lagos last month to celebrate the launch of NBA Africa's new Nigeria office, headed by Vice President Land.
We caught up with two of the members of NBA Africa's senior leadership team, Victor Williams (NBA Africa CEO) and Country Head for Nigeria, Gbemisola Abudu, during their stay and they told Funke-Babs Kufeji about the NBA opening its doors in Nigeria.
Victor Williams
CEO NBA Africa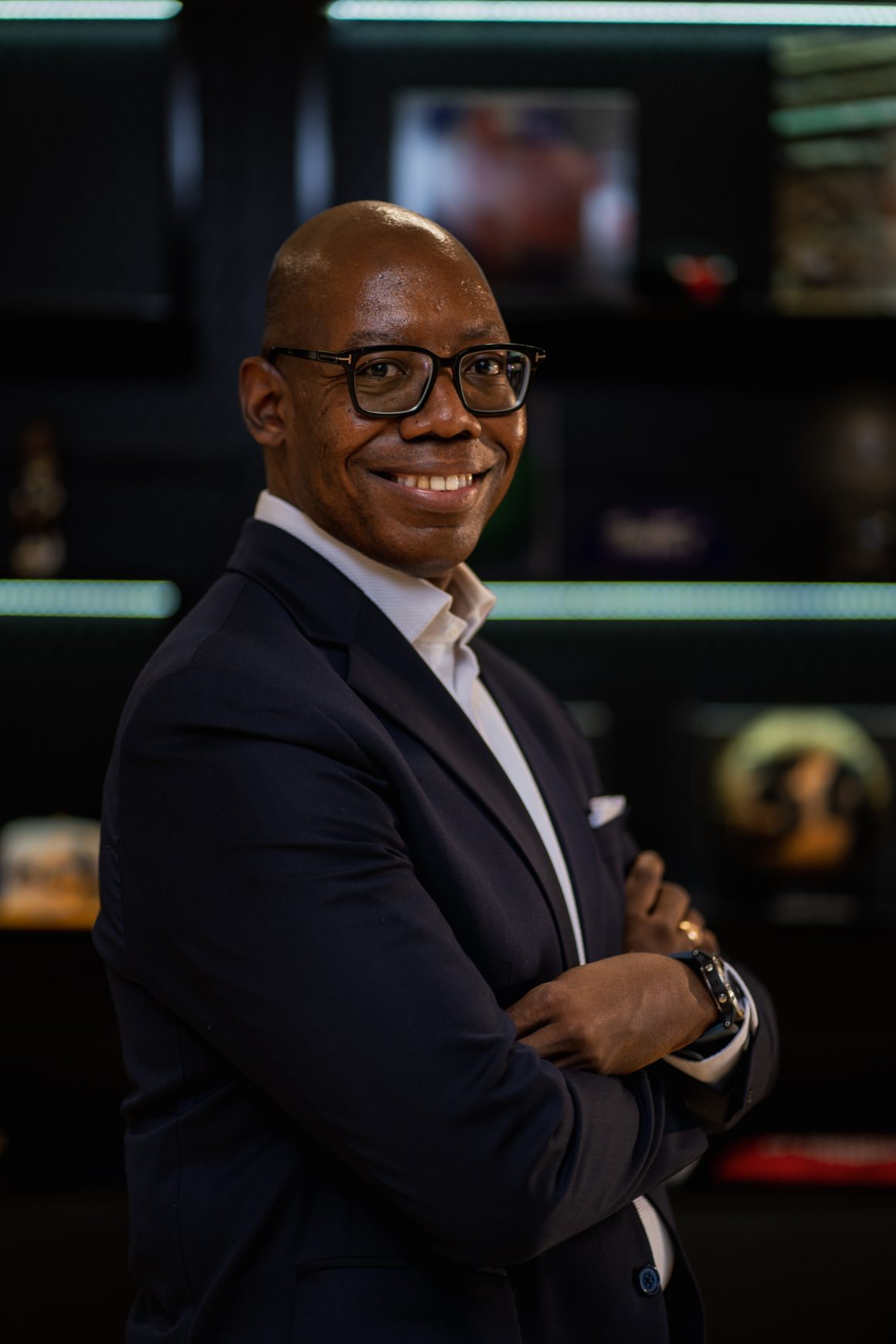 Mr. Williams, as the CEO of NBA Africa, can you share with us the beginnings of the NBA's history in Africa?
The NBA's history in Africa spans more than five decades. Its beginning dates back to 1971 when members of the NBA Champion Milwaukee Bucks – including Kareem Abdul-Jabbar, Oscar Robertson and head coach Larry Costello – held basketball clinics in several African countries in partnership with the U.S. Department of State. The connection between the NBA and Africa really began to gain momentum when a young student at the University of Houston was selected with the first overall pick in the 1984 NBA Draft: Hakeem Olajuwon. "The Dream" as he was known, went on to make a transformational impact on the NBA and the game of basketball, paving the way for the next generation of African players to follow in his footsteps. Since then, more than 120 players from or with ties to Africa have played in the NBA, including more than 50 of Nigerian descent.
In 1993, late NBA Commissioner Emeritus David Stern and a delegation of NBA players – Patrick Ewing, Alonzo Mourning and Dikembe Mutombo – coaches and team personnel, visited South Africa for a series of basketball clinics and to meet Nelson Mandela. We started our regular BWB Africa camps in Johannesburg in 2003 and Amadou Gallo Fall launched the NBA Africa headquarters in Johannesburg seven years later.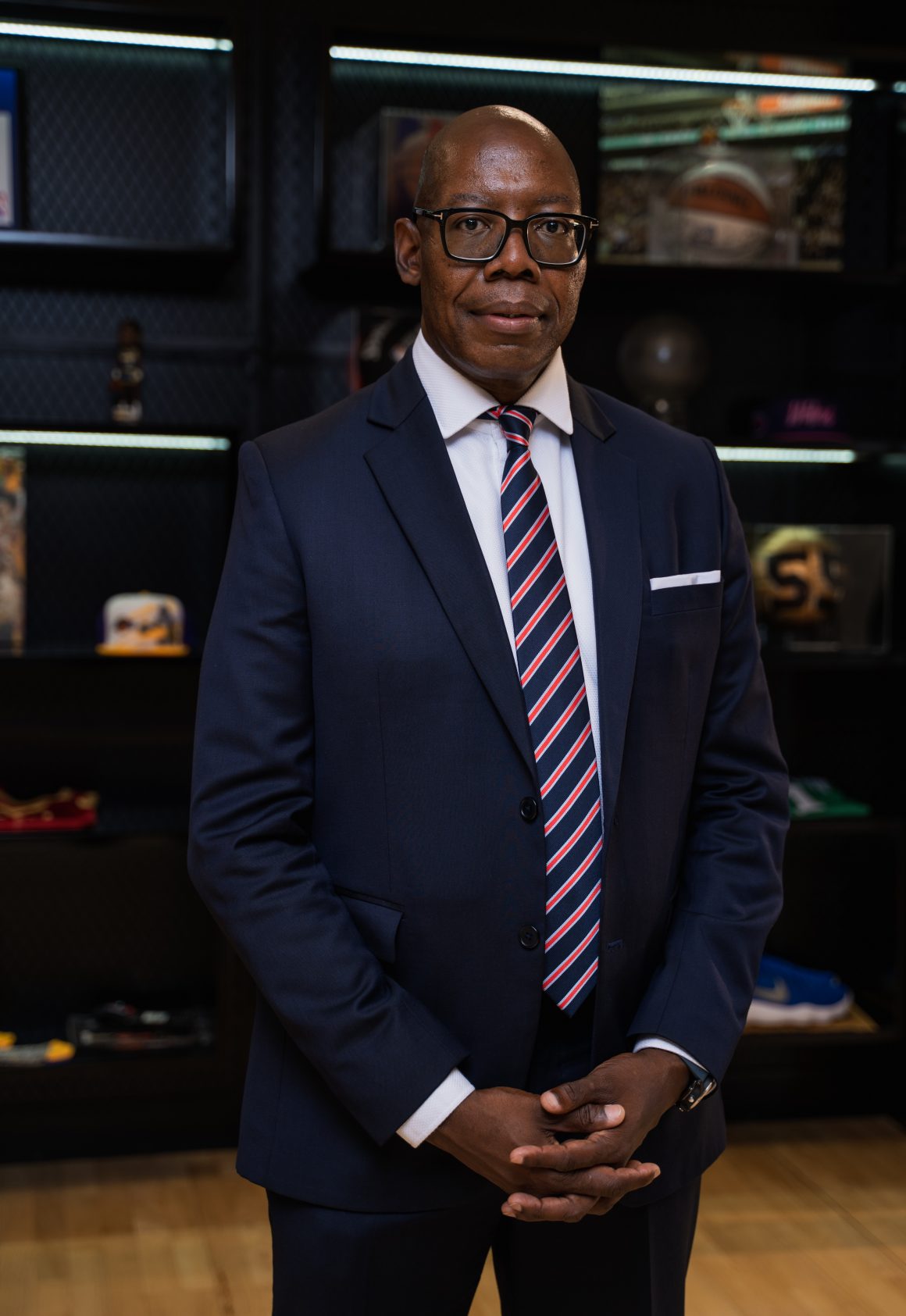 How has the brand evolved from then to now?
When we started, our main goal was to make the game of basketball more accessible across Africa. We have continued to expand our youth development programs and established our first Jr. NBA program in partnership with the Royal Bafokeng Nation in South Africa in 2011. Many more countries have followed and overall, we have implemented Jr. NBA programming in 15 African countries, including our Power Forward program for boys and girls in 30 schools in Abuja in partnership with ExxonMobil and PanAfricare.
We hosted three NBA Africa Games in South Africa in the second half of the previous decade, bringing the first live NBA game experience to our African fans. Then, we opened the first NBA Academy Africa in Senegal in order to create more opportunities for elite young players from across the continent. It has been remarkable to see that 19 male and female NBA Academy Africa prospects have committed to NCAA Division 1 colleges in the U.S. since then.
The next logical step in our evolution, and our most ambitious project to date, was the launch of the Basketball Africa League (BAL) last year in partnership with FIBA. We are excited about the BAL's expanded second season, which tipped off in Senegal this month.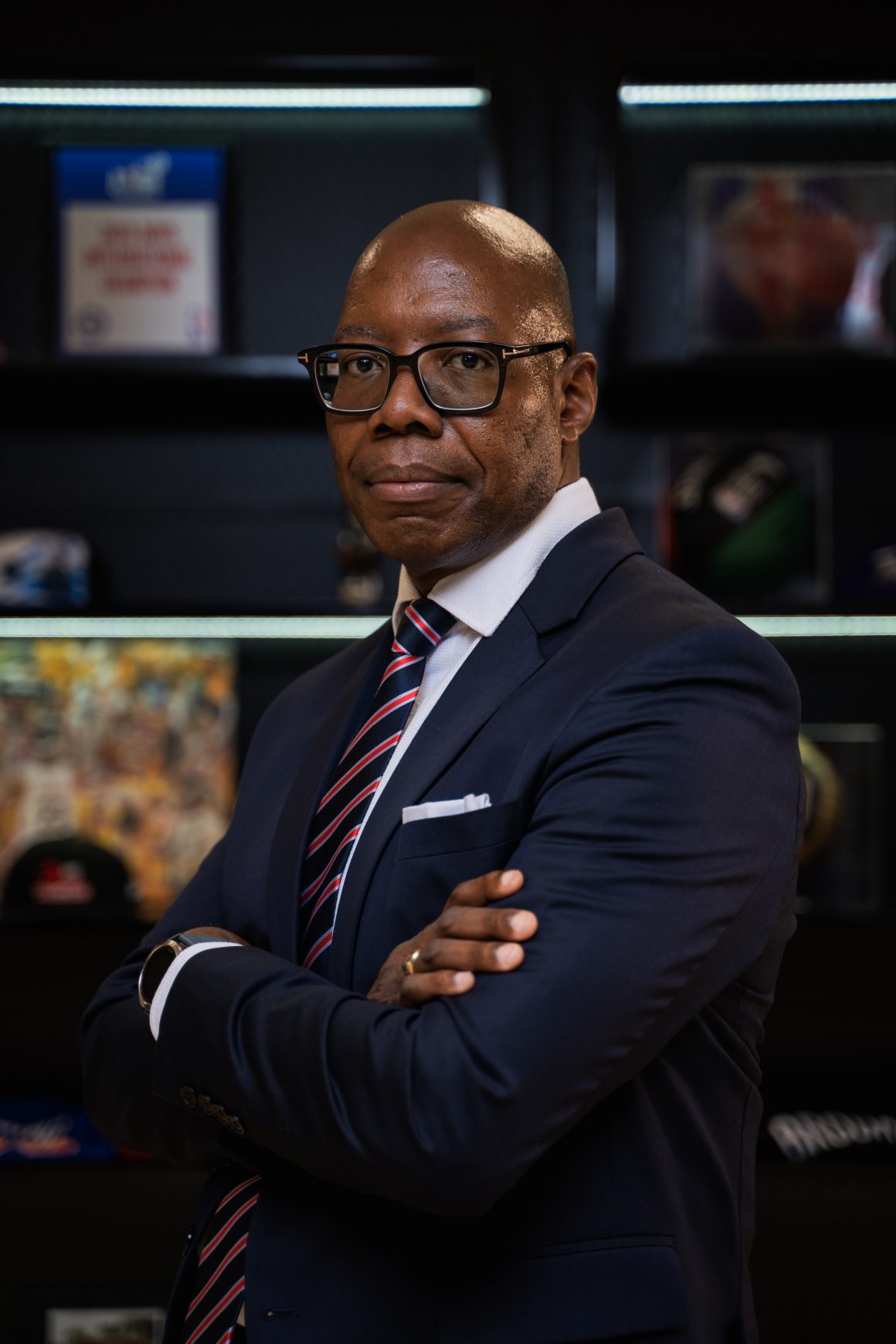 In December, NBA Africa announced the opening of an office in Nigeria. What was the catalyst for that?
Over the past few decades, Nigeria and Nigerian players have had a huge impact on our league and the game of basketball, as shown by the seven players with direct ties to Nigeria who participated in NBA All-Star 2022. It is really a continuation of our work here, with Nigerian players regularly featuring at our BWB Africa camps and at NBA Academy Africa.
In addition, we continue to expand the Power Forward Jr. NBA youth development program with ExxonMobil in Abuja. It is part of our Jr. NBA network on the continent, and the annual Power Forward Finals have been a highlight in our calendar here. But I am most proud that off the court, the program has reached more than 150,000 youth in schools and vulnerable communities with life-skills education.
Launching our new office in Nigeria is the next step in our efforts to grow the game and deepen our connection with Nigeria and Africa overall. I am excited to have Gbemisola Abudu join our team as VP and Country Head and look forward to working with her in the years to come.
Gbemisola Abudu
VP & Country Head for NBA Nigeria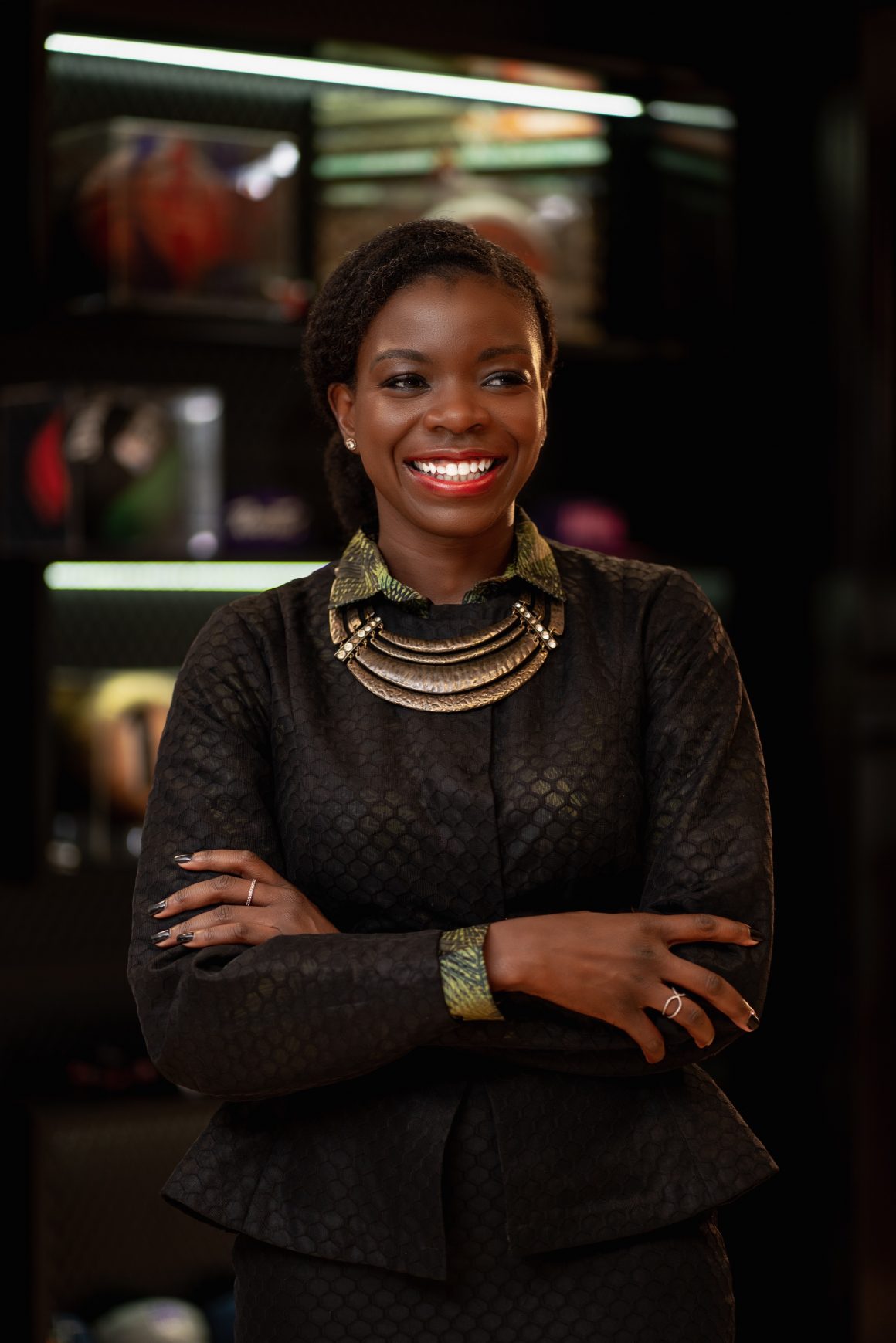 We hear that you're a lifelong NBA and basketball fan. How does it feel to spearhead the league's efforts in Nigeria and what does this mean to you?
It feels like coming home – home in every sense of the word. From my secondary school days in California where I started watching basketball religiously to attending many NBA games in the U.S. and Africa, basketball and the NBA have been a part of who I am for many years. To now get the opportunity to lead the NBA's effort in my home country is a great privilege. For someone who has developed a career in luxury brand management, market entry, and human capital development, it is an exciting opportunity because the NBA is a premium brand that is uniquely positioned to harness the convergence of sports, music, fashion and entertainment.
This opportunity intertwines my passion for business and impacting lives. Over the years, I have attended many of NBA Africa's programming and games on the continent, including BWBAfrica in 2014, the NBA Africa Game in 2015, and numerous camps where I have had the chance to see first-hand the impact of the game on our youth and fans on the continent. I have seen the hard work that the likes of Masai Ujiri, Victor Williams, and Amadou Gallo Fall have done to increase the footprint of basketball and the NBA in Africa and always hoped to be part of the momentum.
I have always believed that Nigeria's time will come. And here we are! NBA Africa has ambitious plans for the continent and Nigeria has a huge role to play. I am proud to say that it's Nigeria's time and I am excited to be part of it.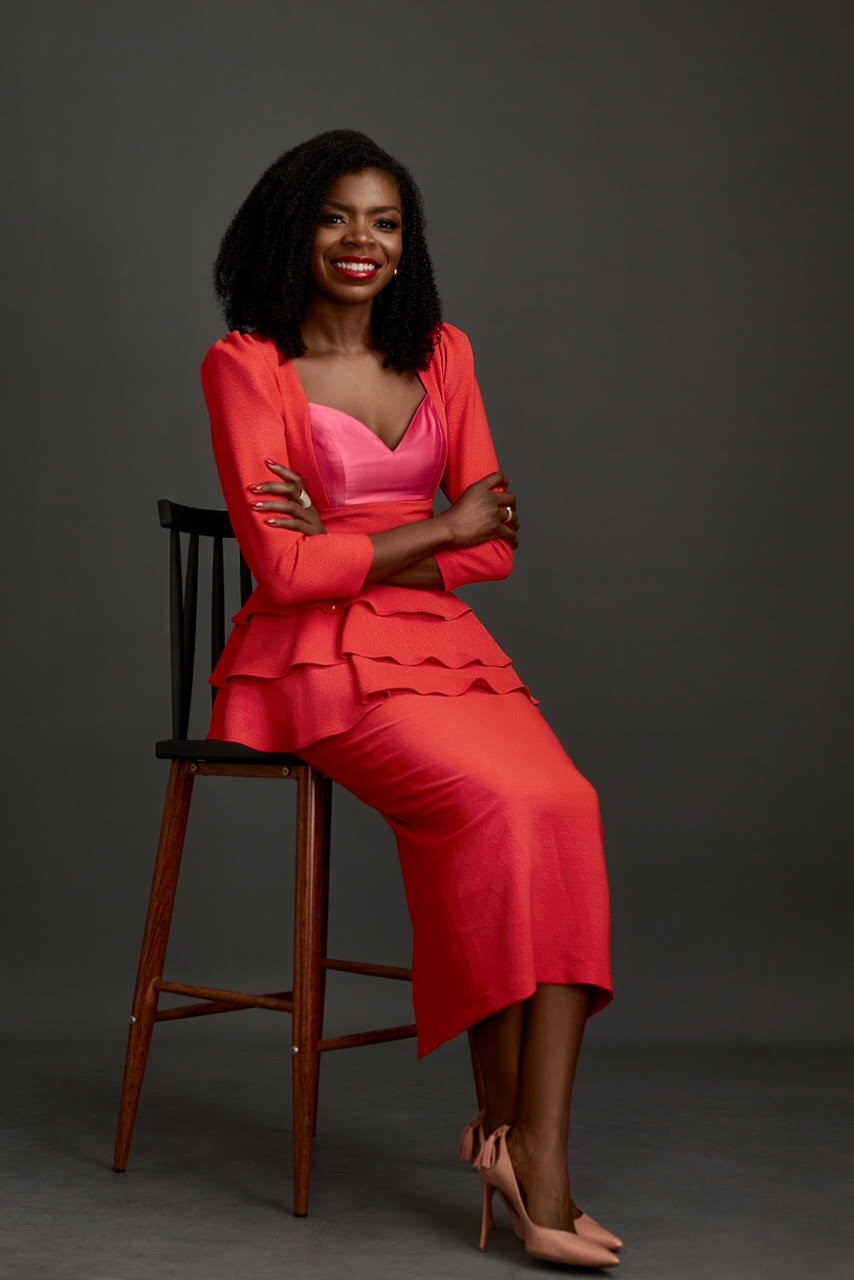 The NBA has been in the headlines in Nigeria in the past several months. Can you tell us what you have been up to?
First, it was the announcement of the opening of the office in December 2021, which was met with great enthusiasm and reception from the country. This was followed by us hosting the first NBA Crossover lifestyle event in Africa in partnership with Hennessy here in Lagos in early February, which included unveiling Africa's first floating basketball court by the Lekki-Ikoyi Bridge. It was an unforgettable experience and a truly fitting way to celebrate the NBA and Hennessy brands. We also hosted a celebrity basketball game at the Landmark Beach Front and showcased the lifestyle elements of our brand by infusing elements of Nigerian culture, including music, fashion and art. Then, we had our office launch event at Alara, where business leaders, artists, entertainers and friends of the NBA came to support and celebrate with us. We wrapped up our activities in early February by donating a brand-new basketball court in Ikorodu to provide young boys and girls there with access to the game.
It has been great to see the interest and overwhelming reception of all our activities. These are just a taste of the many engagements we intend to have with our fans in Nigeria.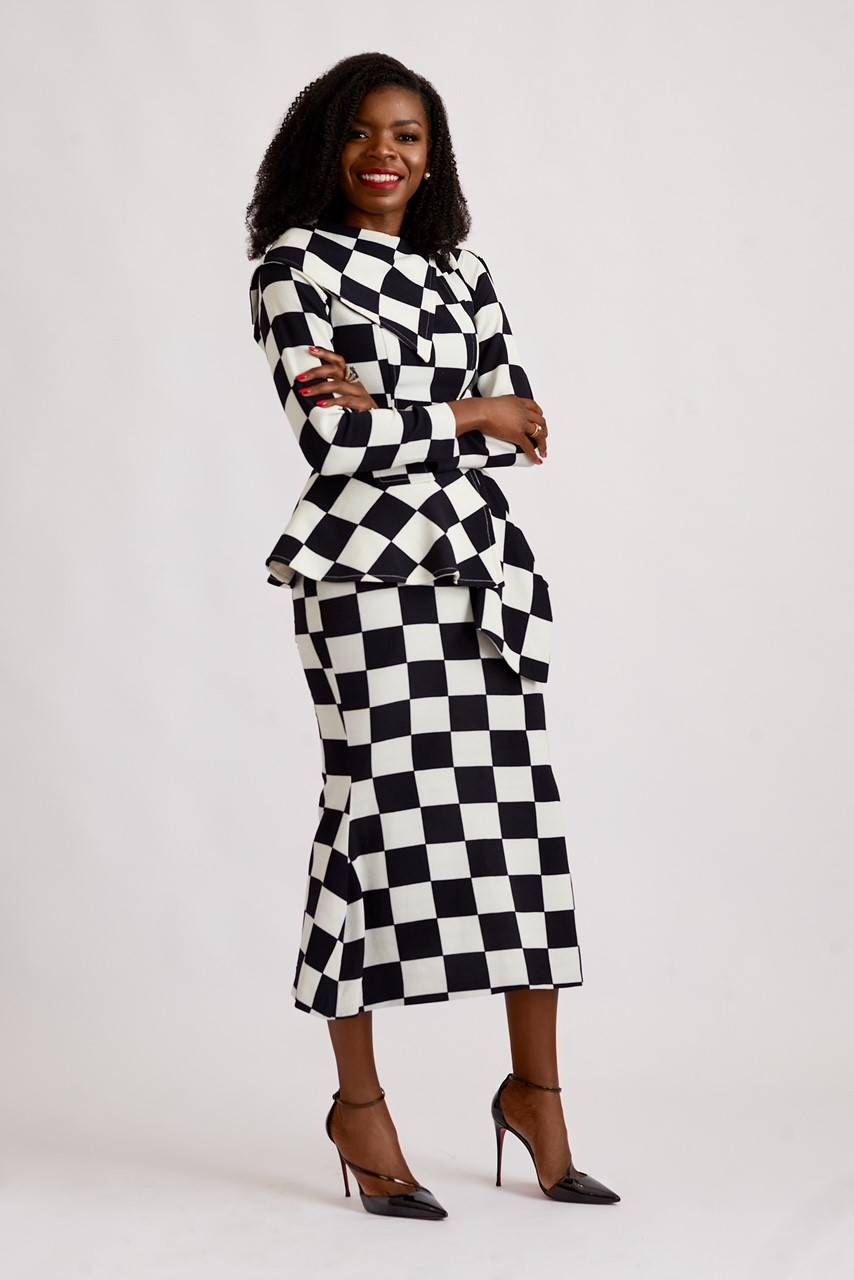 As the Vice President & Country Head of NBA Nigeria, what are your objectives for the NBA and basketball as a whole in Nigeria?
As a league, we are committed to building a robust talent pipeline from the youth to elite levels, growing the basketball ecosystem in Nigeria and making the game of basketball more accessible across the country. Opening our new office here reflects the talent, passion and our confidence in the bright future for basketball in the country.
We have a three-pronged strategy to increase the footprint of basketball and the NBA in Nigeria – creating more opportunities for boys and girls to play the game through our grassroot programs, where participants can benefit from the values the game offers; making the NBA and BAL games more accessible to our Nigerian fans, including developing localized content and delivering it on the platforms fans use most; and bringing more live experiences and events to our fans, where they can enjoy different elements of Nigerian culture infused into the NBA experience, such as our recent activation with Hennessy.
As Nigerians, we have seen many basketball players of Nigerian heritage compete and succeed at the highest level in the NBA,despite many of them not learning how to play the game until later in life. Can you imagine the possible outcome when we develop an ecosystem that caters to the development of talent from a younger age? The sky is the limit! That is why I am personally thrilled about expanding the NBA's presence in Nigeria.
As a league, we are excited about what the future of basketball and the NBA looks like in Nigeria.