The place of women in today's world has transcended from just being in the kitchen to being the forerunners in the various sectors of operations in the world – more and more women are paving the way for young girls to become leaders in their communities. We hear daily of the accomplishments of African women – both in the public and private sectors and how they influence others to positions of influence and responsibility. In the political space, the women are still few, and in leadership, there are poorly represented. The few who are daring the odds and making the mark should therefore be appreciated and celebrated to spur the younger generations and other professionals to follow suit. They are inspiring young girls to believe in themselves and know that they too can be involved in politics and also aspire for leadership positions.

In this second series of the enthralling interview with Azuka Ogujiuba, we feature a crop of younger female politicians doing great in the Nigerian political space across states. We share their political experience and challenges.

Obianuju Kanu- Ogboko.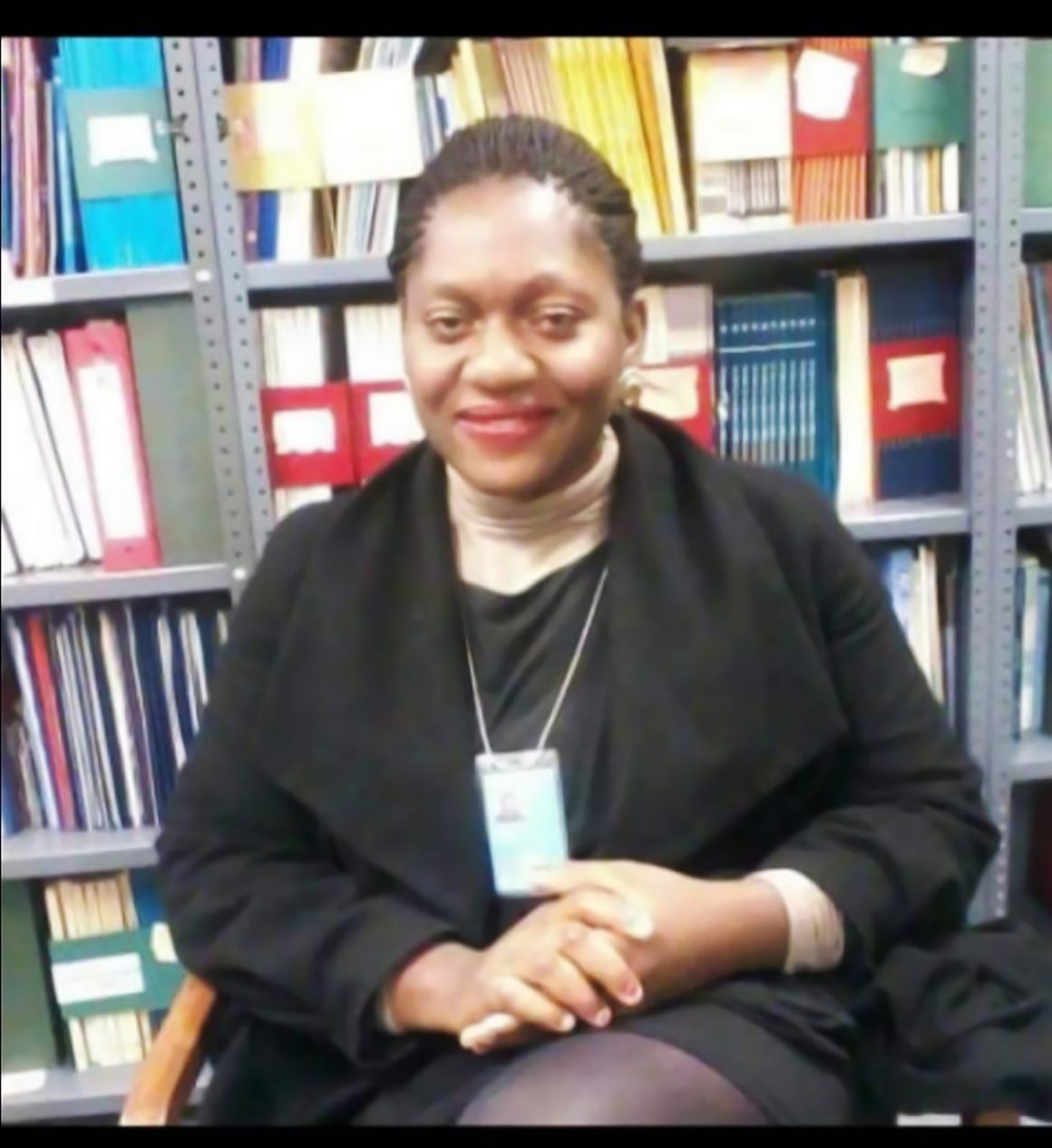 Obianaju attended Federal Government Okigwe, then the University of Abuja where she obtained a Diploma in Law after which she qualified for a BA in Business and Human Resource Management from Coventry University, United Kingdom. After that, she obtained a degree in Global Development International Law from Coventry University, also in the United Kingdom and is currently completing her PhD. IN International Relation and Diplomacy. From 2012 to date, she remains the Special Adviser to PDP National Women Leader. In 2017 she was Director of Business Development and Assets Acquisition, Chinto Technologies Limited and its subsidiaries: Chintotech International, Market Scope International and Tripbank Limited.

Q-Many women, especially mothers, have to struggle with balancing their home and work duties. Politics, as many know, is very time-consuming. It is also mentally, financially, and physically draining especially when campaigning. At times like this, how are you able to unwind and make out quality time to spend with your family and loved ones?
A-Honestly speaking, Politics is very time-consuming and financially demanding but I have been able to deal with it, especially when it comes to the home front. I am a mother of three young children. My eldest is 11 and my youngest is three. I have over the years, been faced with the issue of creating an equilibrium between my political engagement and having sufficient family time, and what I have seen is that you never have that perfect balance. There are times when I have all the time to spend with my family. I turn my back on all engagements and go on a holiday with them. But when it comes to the day-to-day operation of going to work and coming back early at a certain time, it's been a major problem because the politics, especially the one in Nigeria, is set in such a way that you just don't have control of the time. Most times, you have emergency and impromptu meetings. You probably have planned your day to work till five to give you enough time to get back home to spend time with your family. But at 1pm, that same day, you get a message notifying you of a meeting at 3pm and this meeting runs till midnight! . So, what I have been able to do personally is that I have set my house on auto-pilot.
I love to cook special meals for my husband but I also have a cook because there has to be food in the house even while I am away. We have home lesson teachers but again, I am also very concerned about, my kids. Somedays I come back and they are asleep and when they wake up, I have to look at their homework the next morning and we have conversations. Most weekends we make out time. It is difficult, to be honest, I am not going to tell you that it is easy, it's a difficult task and you have to balance spending time with your family. My husband is a very understanding man, but I can also see the burden and the gap that he feels, but he is someone who believes that a woman should have a career and supports it. But he also knows that it is very demanding and those demands impede our family time. As I said earlier, as a politician, you have to learn to live with it, you have to make sure that the home front is properly covered while you are politicking. The worst part is where you have women in politics who just leave the home and go just because they are pursuing their political career – that is not acceptable. There have to be checks and balances to allow your home to run while you are politicking, and then you also have to make out time deliberately to know what is happening at home, and spend quality time with family members.
Omosede Gabriella Igbinedion.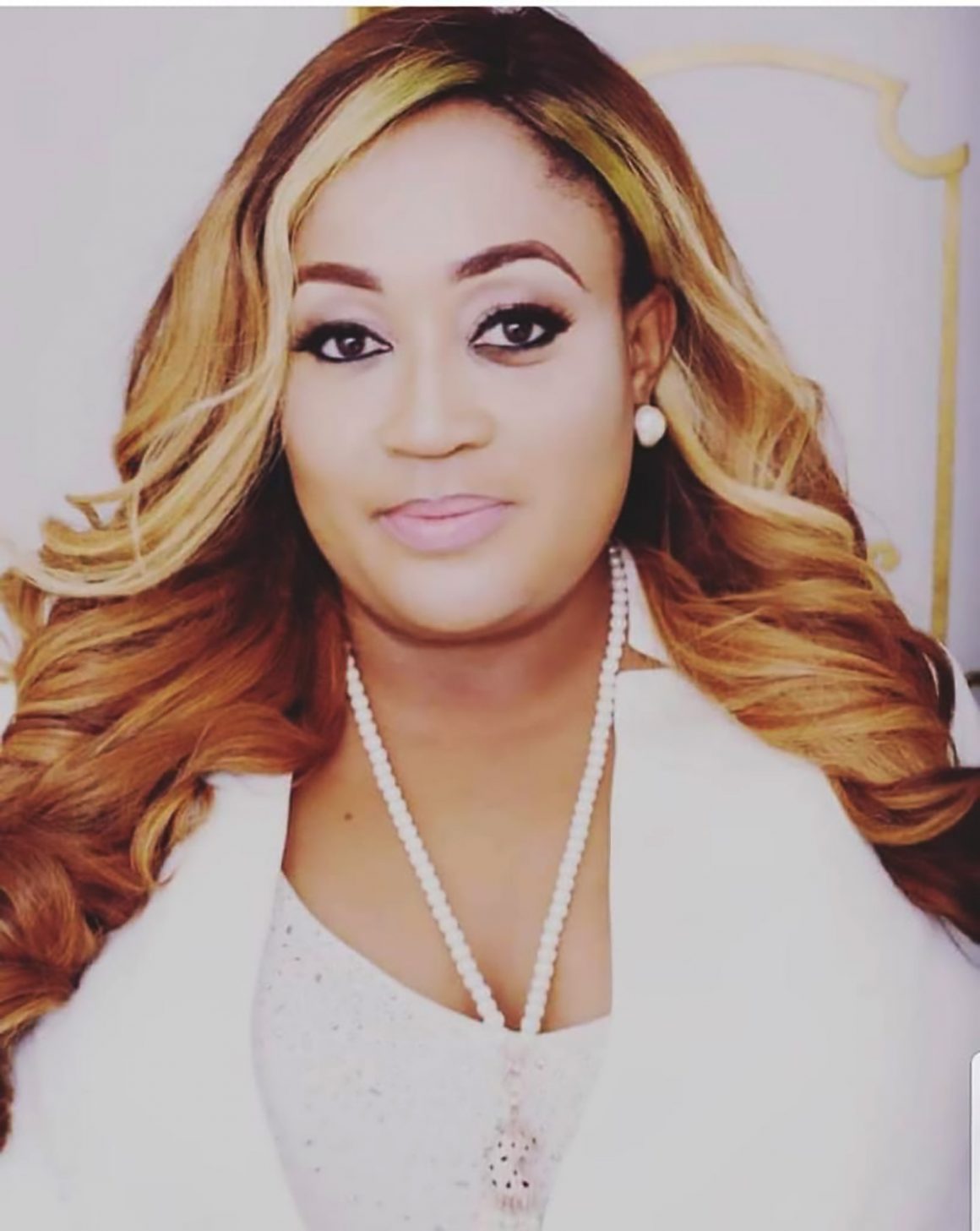 Omosede Gabriella Igbinedion was born in 1981 into the family of The Esama of Benin kingdom, Chief Gabriel Osawaru Igbinedion. She attended the Saint Christina's School, London for her primary education, then Roedean School, Brighton. She then attended the Igbinedion Education Center, where she sat for the Senior School Certificate Examination (SSCE) in 1998. She went on to the Cambridge Centre for Sixth-form Studies in the United Kingdom where she acquired her A-Levels in Business, English Literature, and Politics. In 2003, she obtained a Bachelor of Laws Degree (LL.B.) from the University of Kent. She then obtained a Master of Arts in Diplomatic Studies from the University of Westminster. In 2005, she also obtained a Degree of Bachelor Of Science, having followed the prescribed program of studies in Business of Science with information systems. She returned to Nigeria to attend the Nigerian Law School and was called to the Nigerian Bar Association in the year 2007. Thereafter, she proudly served her country, Nigeria in the year 2009 where she obtained a National Youth Service Corps (NYSC) Certificate of National Service. In 2015, Omosede Gabriella Igbinedion was elected as the Youngest Female Member of, the House of Representatives 8th Assembly. Her Legislative interest includes Women and Children Advocacy, Poverty Alleviation, Education, and Niger Delta. She was the Deputy Chairman, House Services in the House of Representatives, and a Member of the following Committees: Local Content, Aviation, Downstream Petroleum, FCT, Judiciary, Banking, Rural Development and Women in Parliament.
Farida Odangi- Suleiman.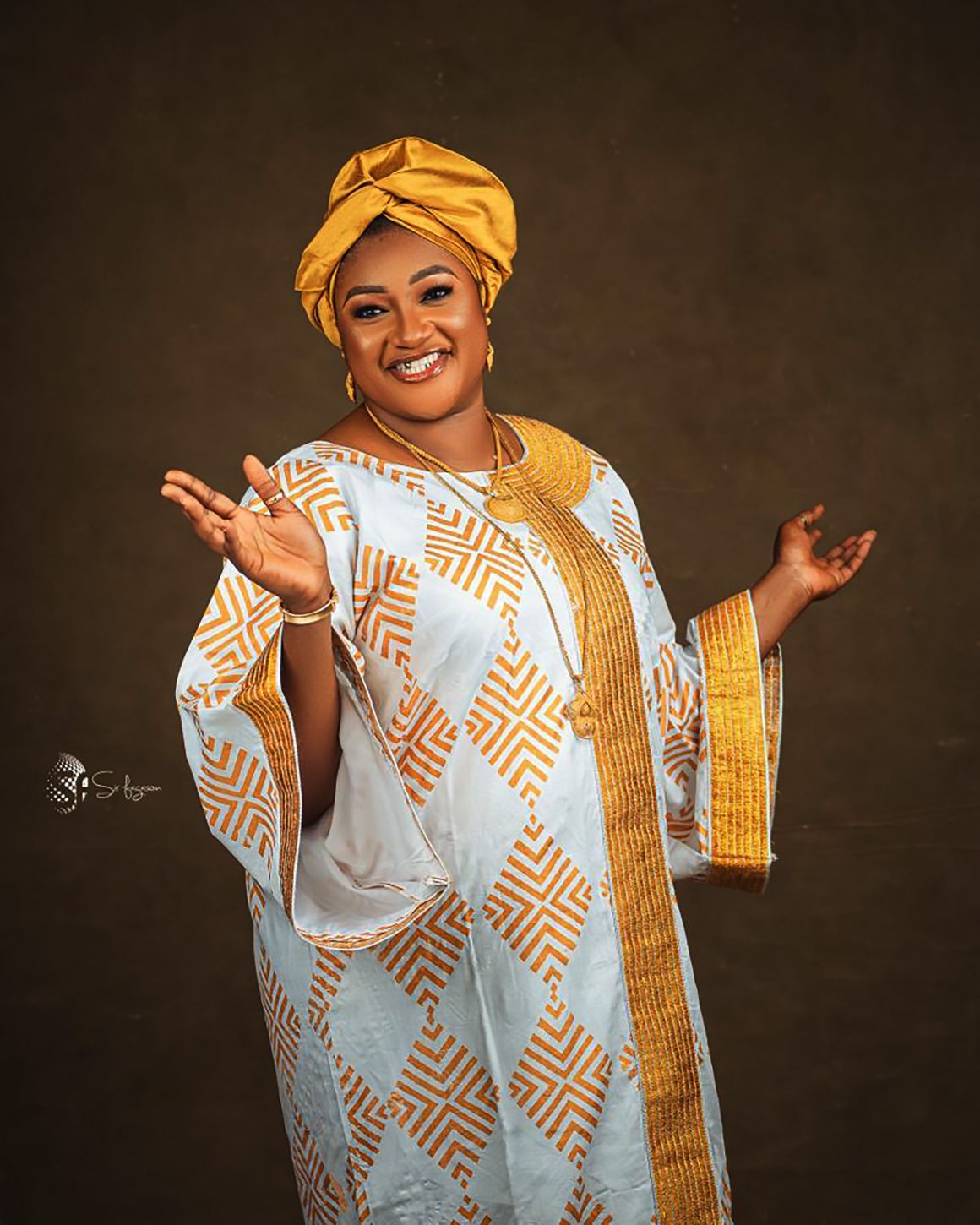 Farida Odangi- Suleiman is a faculty and Estate Manager. She started her educational aspiration at the Jabi Primary School-Jabi and later, Federal Government Girl College -Bwari, Abuja. She further went to Federal University Of Technology (B.Tech): Estate Management after which she had her National Youth Service Corp Experience then enrolled for her Masters Of Technology (M.Tech): Environmental Impact Assessment.

In 2014/2015, she was a member of the Youth Mobilization Directorate APC Presidential Campaign Council. In 2016, she was a member APC North Central Investigation Committee as the Benue State Chairman. In 2018, she was appointed a member of the Ekiti Election Council Committee. She was a member of the election Planning and Monitoring Directorate, 2019 APC Presidential Campaign Council (PCC). She was a member of APC National Campaign Council (NCC) for Edo Gubernatorial Election in 2020. In 2020 also, she was a member of, APC National Campaign Council (NCC) for Ondo Gubernatorial Elections. In 2021, she became a member of, APC Registration & Validation Committee, Edo State.

Q – Since your foray into politics, have you at any time, felt disadvantaged or treated unfairly because of your sex and what advice will you give to encourage women to play more active roles in politics?

A- I will like to encourage Nigerian women to join politics because politics is the only space we can make, drive and implement policies that will affect the lives of Nigerian women. If you stay outside the fence, men will be making the policies and we will continue to complain and constantly have issues just like what happened when the bill got to the national assembly. You can imagine if we had more women as representatives in the national assembly, that bill will have passed without all those hitches. I want to advise women professionals to join politics because that is the only way we can change the narrative, the only way we can take our leadership from people that are not qualified and experienced to lead us, people that don't understand what it takes to make policies, laws and bills that will affect the life of an ordinary citizen. So, for me, these are the reasons I joined politics because I am a professional, I am an estate surveyor by profession, I am an EI expert, but I saw that without being part and parcel of policymaking implementation, we will not see that Nigeria of our dreams.
The fact that you are just working and earning a salary, you can own a house, you can have a befitting health system, you can have access to good roads which will be possible with professionals in the political space. This is what prompted me to join politics and the journey so far has not been easy. I have not even achieved what I want to achieve yet, but we are moving gradually and we thank God so far for it. Of course, being a woman, we all know, not just in the political space even in the professional space, has a way of hindering us (gender-wise) but we are pushing through and have continued to lend our voices out there that our gender should not limit us, it should be about our capacity, capability and content. It should be about what we can bring to the table and not about your sex or how God had created you. For me Yes! My gender has in one way or the other, affected my political pace, but I am not losing. I will continue to push and lend my voice. We are Africans and as religious as we are, we know how these things have affected the growth of women politically.
Khadijah Okunnu – Lamidi .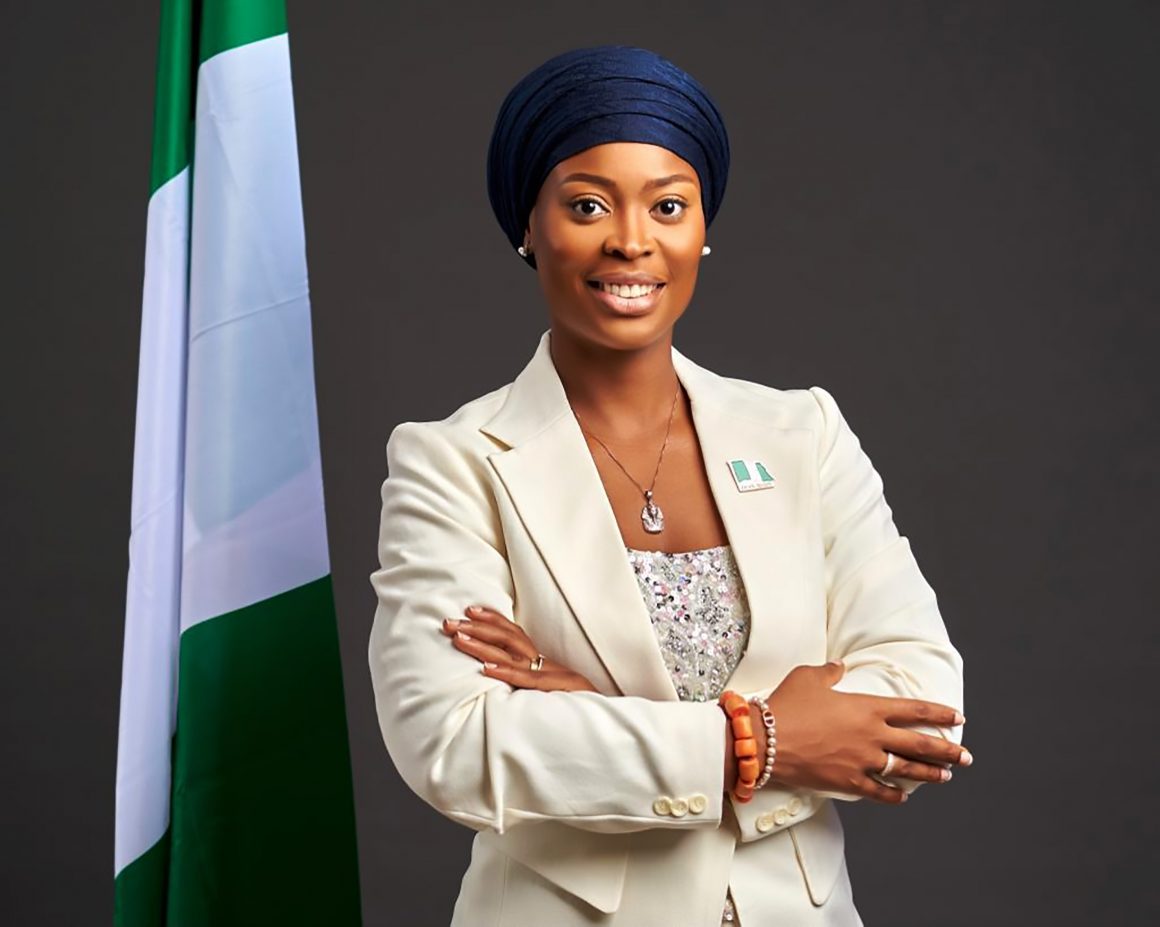 Khadijah Okunnu-Lamidi is 38 years old, a media professional and the youngest woman to declare for the 2023 presidency. She holds a bachelor's degree in Business Management (Hons) from the University of Bolton, RAK campus in the United Arab Emirates (UAE) and a Master's Degree in Strategic Project Management (SPM) from the Prestigious Herriott Watt University, Dubai. She is currently the founder and CEO of Slice Media Solutions and Advertising Agency. Khadijah is known for advocating for gender balance and youth development and is popularly known among her friends as "Kol Nigeria". She believes in facilitating a Nigeria that works and has organized social impact initiatives such as Help Our Youth (HOY), to Better Nigeria and Project Bridge the Gap, among others. The desire to rekindle hope and make Nigeria work for all Nigerians is what keeps her pushing through her ambition to become the President, of the Federal Republic of Nigeria.
Q – What is your take on the recent setback on what NASS did and their attempt at damage control?

A – This event directly demonstrates the significance of women entering politics to defend their own lives. A male-dominated parliament demonstrated a levity in dealing with the equality of a majority population that was incredibly sad. It was also eye-opening. The decisions taken were contemptuous of the constitution and of women and children who are more than 50% of the voting population. That contempt ought to be resisted. All Nigerians must be equal in rights and opportunities. The country belongs to all of us. It is not too late for the parliament to atone and rectify their error.
Rinsola Abiola.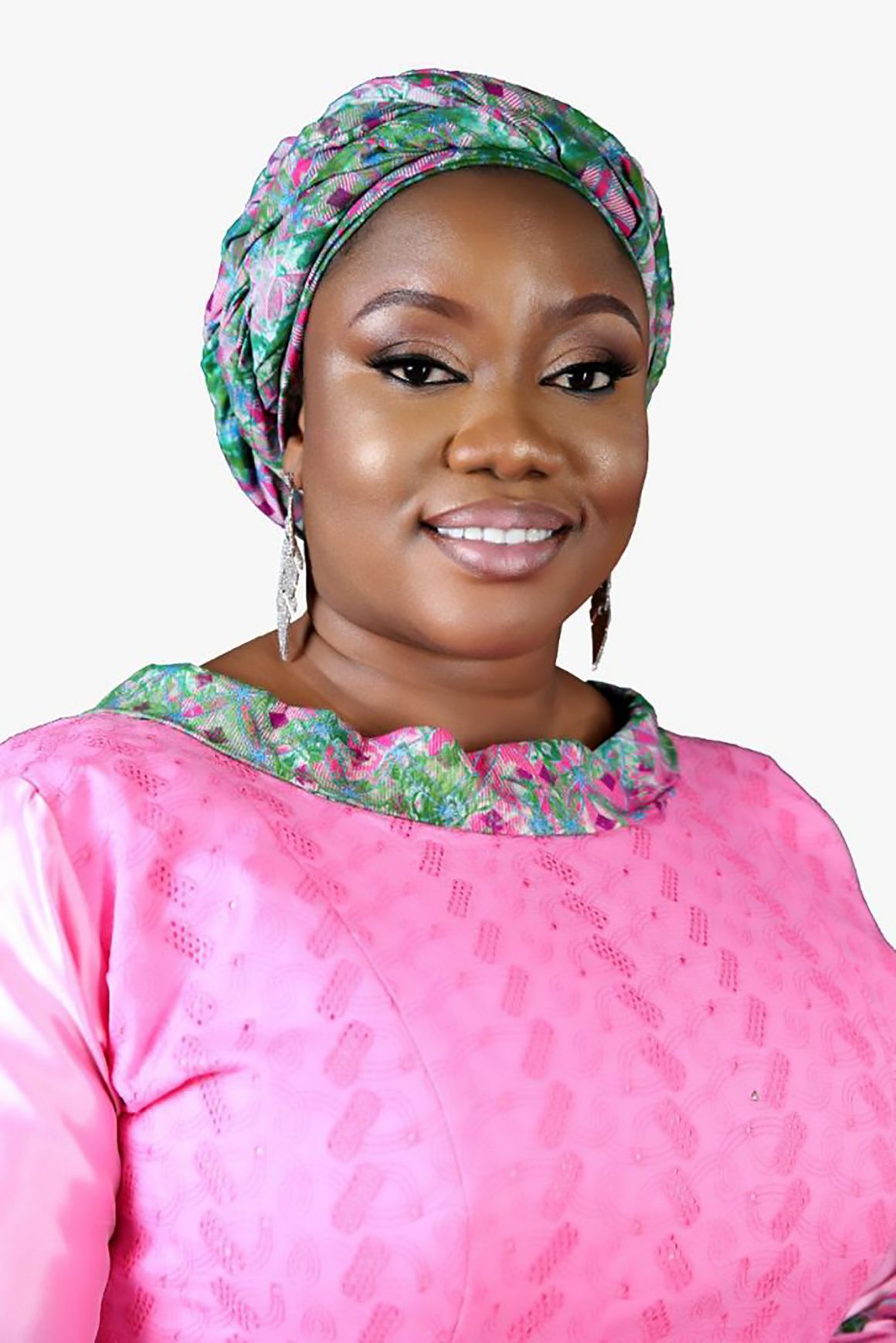 Rinsola Abiola is a communications specialist and political consultant. She's an advocate for gender equity and youth inclusion in governance who works at the intersection of politics and civil society to promote enhanced representation for marginalised groups in decision-making structures. She is currently in the race to become the next National Youth Leader of the ruling All Progressives Congress, a position never before occupied by or aimed for by a woman in Nigeria's democratic history. Abiola was Special Assistant on Media to the former Speaker of the House of Representatives, Rt. Hon. Yakubu Dogara. She also served on the Board of Trustees of the governing All Progressives Congress from 2014 – 2018. In 2019, she contested a seat in the House of Representatives.
Rinsola served on the advisory board of the World Youth Movement for Democracy and is a UN Women Intergenerational Mentee, i.e. one of 25 young Nigerian women chosen to carry on advocacy regarding meeting goals outlined in the Beijing Platform for Action.In addition to her media and political consultancy practice, she runs two non-profits, namely: Equity Now Initiative, which is focused on increasing political literacy and participation among young people and women, and the Derinsola Abiola Foundation, domiciled in Abeokuta, her hometown, established to carry out social development programmes.

Q- What advice will you give to encourage women to partake more in politics. Since your foray into it, have you at any time, felt disadvantaged or treated unfairly because of your sex?

A- I would say that they need to discard all notions that politics isn't for women, and get involved with boldness and confidence. It's important to understand that politics determines pretty much everything, so we can't afford to stay out of it. We also need more women at the table and one excuse the men keep making is that the women aren't coming forward, so it's very key that we participate and that we work towards attaining our political goals.
On being treated unfairly because I'm female, not really, though I sometimes have to make people confront their own biases. For instance, at the moment, I'm in the race to be the National Youth Leader of the All Progressives Congress. It's a role traditionally reserved for men, so I've had some people ask why I'm running for something that's supposed to be for a man. In each instance, I make it clear that "youth" is a gender-neutral term and that I'm eminently qualified to occupy the position, having spent over a decade in youth advocacy and mobilisation, and made notable contributions to the party.

That's not unfair treatment as the party hasn't prevented me from running and I've gotten quite a lot of support, but there've been pockets of disapproval because I'm doing something that's unexpected, so to speak. The solution to that, however, is further advocacy and enlightenment.

Aisha Aminu.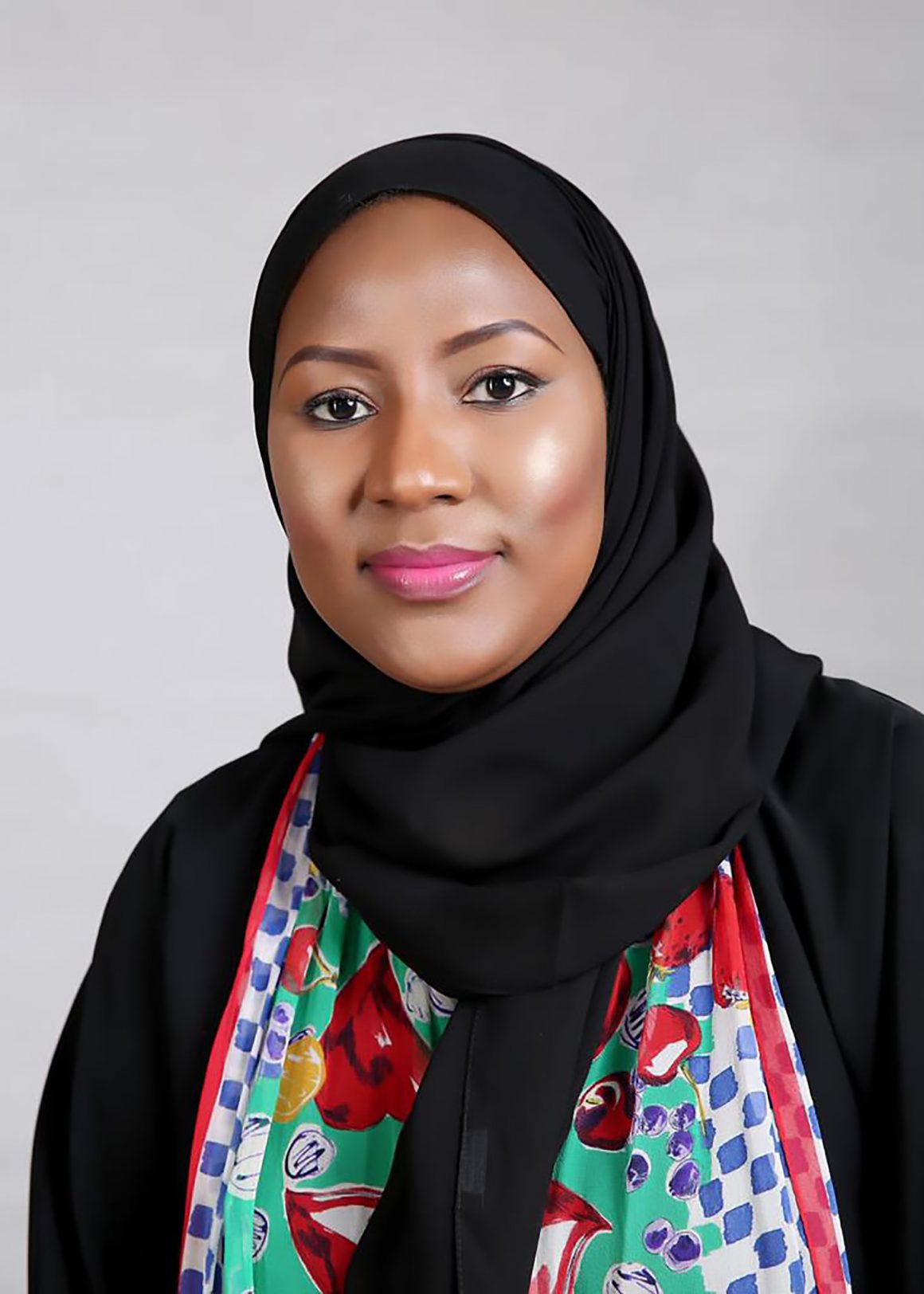 Aisha is a Business Manager with 15 years experience in sales, marketing, budgeting & Planning, and human resources management. She worked in the ICT industry with Globalcom Communication, Visafone Communications Ltd and Cars45 Ltd in various locations including Kaduna, Lagos and Abuja. Aisha also had a stint in public service with the Petroleum Product Marketing Company (PPMC) – a subsidiary of the Nigerian National Petroleum Corporation in 2002. Aisha joined politics and aspired for the House of Representatives seat for the Malumfashi/ Kafur Federal Constituency in 2019. She has remained a vocal advocate for the inclusion of women and youth in the political process.
As an active member of the All-Progressives Congress (APC), Aisha has served in various roles including Welfare Secretary of APC National Women Conference 2022, Member of APC National Registration and Revalidation Committee Supervising Kano State 2021, Member of Women Mobilization Committee of the APC Presidential Campaign Council 2019, Member of Election Planning and Monitoring Directorate of the APC Presidential Campaign Council 2019. She also volunteers and mentors' young girls for The Visiola Foundation and WEGIRLS Foundation. Aisha holds a degree in Business Administration from University of Abuja and an MBA from Ahmadu Bello University Zaria. She is from Katsina State

Q-What is your take on the recent setback of what NASS did and their attempt damage control?

A-It's rather sad and unfortunate to think that at a time like this such a thing is happening in Nigeria despite being called the giant of Africa. We're still far behind in terms of women's political acceptance and inclusion. Other smaller African countries are doing far better than us in that aspect of a global trend in women's development through the acceptance and inclusion of women in politics. And on the issue of damage control, the harm has already been done because whatever corrections are made now, they're unlikely to impact us at the moment as the electoral season has already begun.

Natasha Hadiza Akpoti.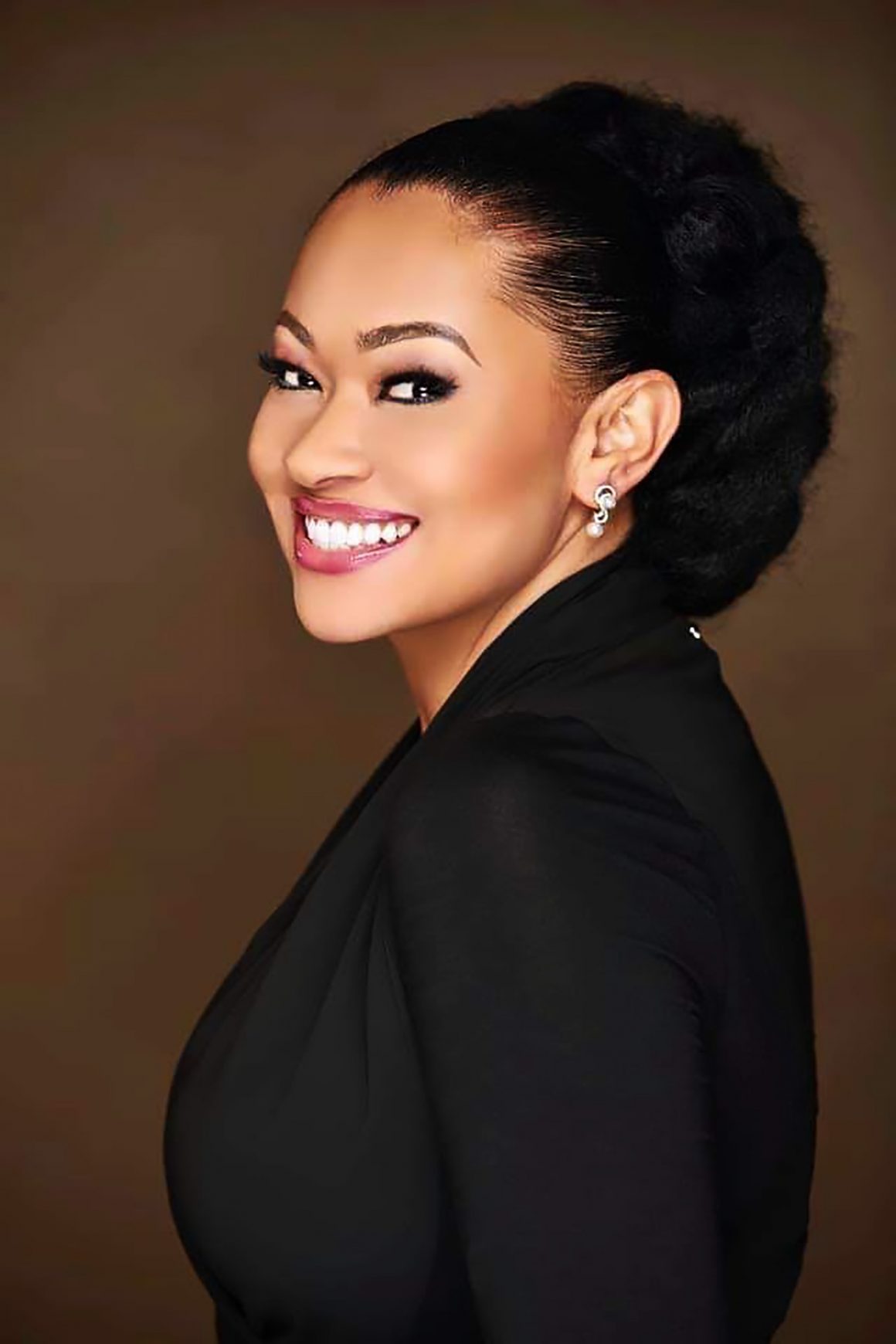 In recognition of her advocacy for the resuscitation of the Ajaokuta Steel Company, Natasha Akpoti was invited by the National Assembly to the debate on Ajaokuta Steel Company. Her presentation led to the creation of a $1B lifeline for the revitalization of the Ajaokuta Steel Company among other bills. In the heat of the Covid 19 pandemic, she donated three ventilators to Federal Medical Centre, Lokoja, and in 2021, she spent over N300,000000 fixing a one-kilometre bad portion of the Kogi-Edo highway (Ibillo Lampese-Okene), a Federal Government Road that connects travellers through Kogi state, to the Northern-Southern part of the country as well as communities within Kogi state and Edo. That bad portion of the road used to be a hotbed for kidnapping and other criminal activities until her intervention.
Natasha's unquenching desire to see through the betterment of her people motivated her to contest for the Kogi Central senatorial seat under the Social Democratic Party – during the 2019 general elections. In November 2019, she was the flagbearer of the Social Democratic Party (SDP) in the gubernatorial elections in Kogi state. She is a recipient of many awards and recognitions from within the country and abroad among which are, "Torch Bearer of the Nigerian Project" by the Nigerian Project Support Group. Also as one of the 50 Inspiring Nigerian Women alongside two former Ministers: Dr Okonja Iwela and Oby Ezekwesili. The Kogi born Amazon holds a major in Law from the University of Abuja; an MBA (Oil and Gas Management) from the University of Dundee, Scotland, the UK among many other academic achievements and recognition from across the globe.

Q – Many women, especially mothers, have most times, had to struggle with balancing their home and work duties. Politics, as many know, is very time-consuming. It is also mentally, financially and physically draining especially when campaigning. At times like this, how are you able to unwind and create quality time to spend with your family and loved ones?
A- Politics worldwide is indeed tough and for women in this part of Africa's continent… it's extremely challenging. From having to deal with gender stereotypes, cultural and religious ideologies, and nonexistent supportive policies and laws for fair and equitable female participation in politics to the financial implications… it's definitely a Herculean task for any female politician to succeed. Her self-worth and capacity are relegated to the backend far behind her male counterparts. These and more negatives often create a daunting impression on one's mental and emotional being. However the odds, a woman can't and mustn't be alienated from the electioneering phases so the advice is to sincerely personally assess your intentions to lead, honestly acknowledge the real challenges ahead, be realistic with the expectations and finally, never seize a moment to advocate for fairer inclusions and healthier opportunities for women to participate in politics. If the above core steps are applied; with the support of family, friends and community, the political journey becomes much more bearable.

Binta Mamman.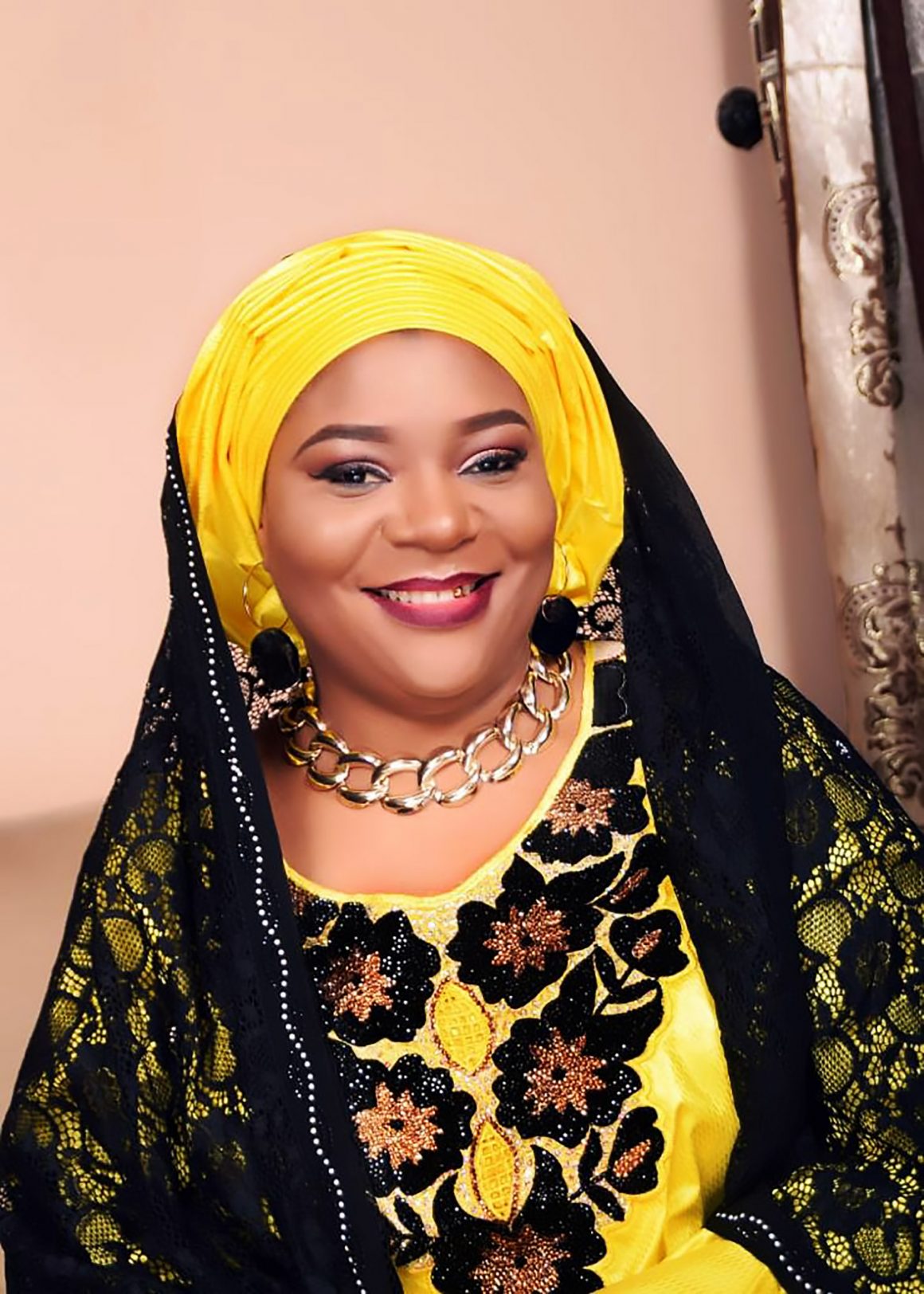 Binta Mamman is a two-term serving member of the Niger state House of Assembly under the platform of the All progressive Congress, She is also the chairperson House Committee on Women Affairs and Social Development and the Deputy Majority leader of the Niger state House of Assembly. Binta attended LEA primary school Garki and Govt secondary school Kwali. She has a certificate in Public Administration from the University of Abuja, a Diploma in Computer science from the Federal College of Education Minna and obtained a BSc in Business Administration from University of Abuja. She is also a student of Political Science Nasarawa state
Q-Venturing into politics is not for the faint-hearted because of its murky waters. What gave you the courage to take this step and what challenges did you face?

A- Yes, I must confess, venturing into politics is not for the faint-hearted, you must be strong, you must have emotional balance, you must be patient and above all, you must be very prayerful and humble. My father Alh. Ahmad Mamman gave me the courage, he gave me his blessings and told me that I can do it. He was actually the one that was called by the elders of my community to come and contest for this position, but instead, he brought the matter to the family to deliberate after telling the elders that he can't do it. So, as God will have it or rather as God has ordained it, my family members nominated me for the positions and here I am. Alhamdulillah.The challenge is numerous I must confess, first you have to deal with the religious perspective, then financial issues, culture will say how can a woman be our leader, political thuggery, threat to life and personality clashes from opponents, blackmail and so on. So as a woman, you have to develop a thick skin to be able to absorb all the challenges,
Princess Miriam Odinaka Onuoha.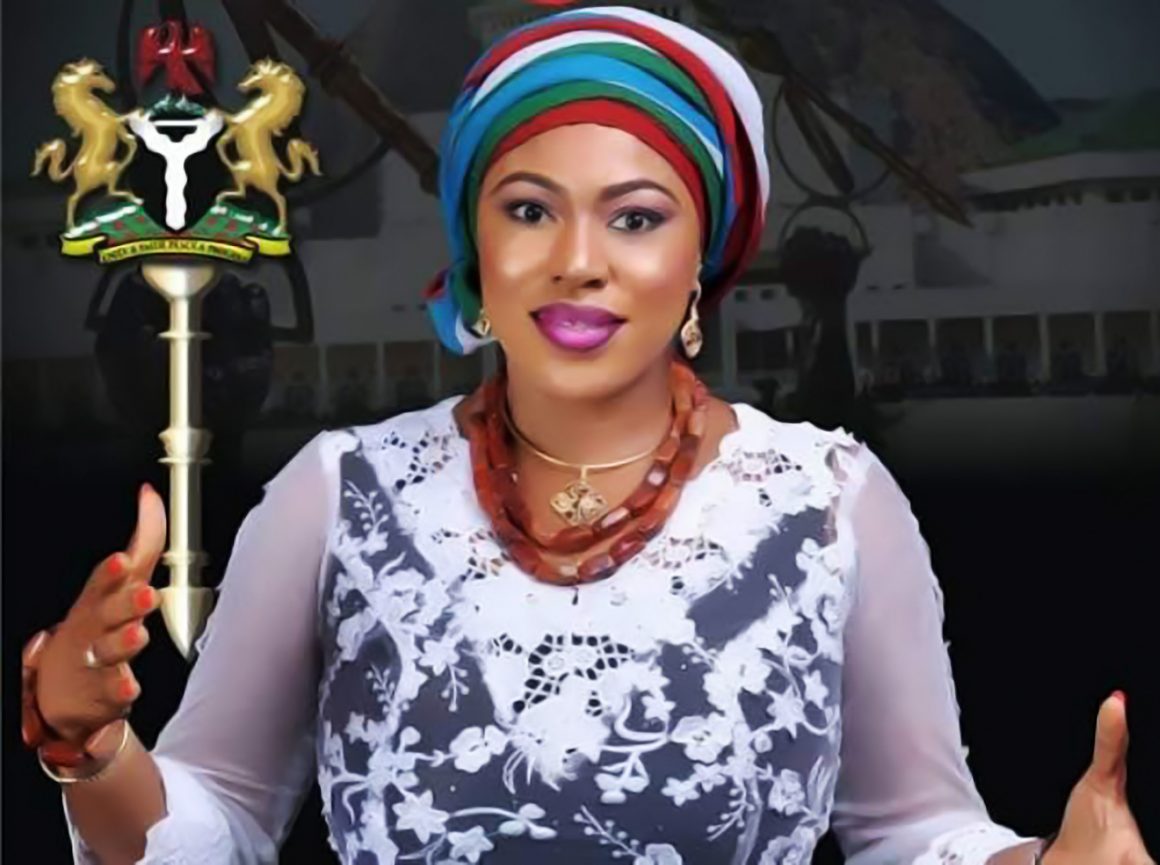 Miriam Odinaka Onuoha started her childhood education at Central School Umunachi Osu-Ama and then Tilley Gyado College Markudi in Benue State. She also attended Aquinas Model Secondary School Osu. She proceeded to the University of Lagos and graduated with a degree in Estate Management. She then went to the University of Abuja and graduated with a Masters's degree in Environmental Planning and Protection. Before she got into the Federal House of Representatives, she served as a Senior Special Assistant to the Governor of Bayelsa State on International Development Cooperation amongst other previous political engagements.
She was also a Board member of the Nigerian Tourism Development Corporation (NTDC). She was a member of the State Implementation Committee (SURE- P) Community Services, Women and Youth Employment Scheme: a task which earned her the name – MAMA SURE P. She is a politician of the All-Progressives Congress from Imo State, Nigeria. She is a member of the House of Representatives, representing Okigwe North – Onuimo, Isiala Mbano, and Okigwe LGA Federal constituency.During this her first tenure at the Green Chambers, she has moved several motions on National Interest and tendered many bills.
Q-Venturing into politics is not for the faint-hearted because of its murky waters. What gave you the courage to take this step and what challenges did you face?
A-I was encouraged by the inspiration to show that I can be anyone I want to be. Internal motivation to swim against the current like coming out of an abusive marriage and still getting the best out of life without wallowing in self-pity or any form of excuse for failure.Challenges were enormous and of course, nobody believes in you more than you do yourself so I had to show determination in my push to get to the top – the right way! I contested for the same office three good times but won in my fourth attempt as the first female to represent my Okigwe / Onuimo / Isiala Mbano Federal Constituency, Imo State. I have dedicated my time to serving them to the best of my abilities displaying the highest respect for all my leaders and constituents in recognition of our social-cultural and ethnic dominance and my reverend male leaders on whose mandate I am humbled to be so seated. May God bless all my leaders – men, women and youths for their overwhelming support for me across party lines. By the special grace of God, I will not disappoint my people. I will continue to raise the bar in my exploits at bringing developments closer to my people.

Adebayo Benjamin – Laniyi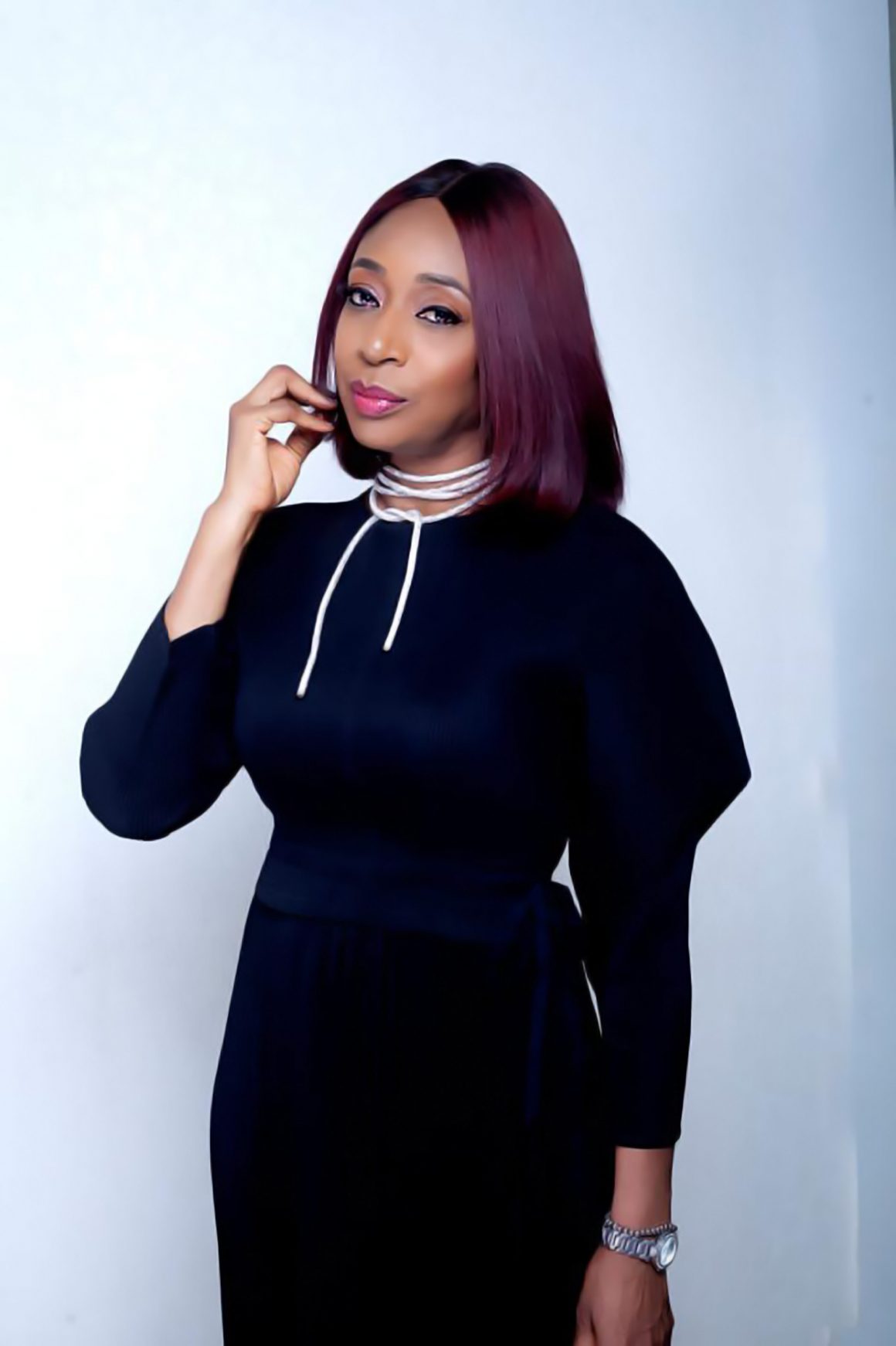 Adedayo Benjamins-Laniyi, FIMC, CMC is a Voice Media entrepreneur, and an event-profiled global Enterprise Communicator. She is the Executive Director of DOXA GROUP- (Doxa Digital Nig, Doxa Conference Management Bureau, Doxa Prints & DBL/DOXA CEO Brand); Nigeria's foremost complete corporate brand that is tested and proven in the market place providing total event design, management, and sequencing, conference hall design, configuration and installations of technical and innovative enterprise for prestigious occasions and ceremonials of various government, social, diplomatic and corporate reference; both National and International. She is an Assistant Pastor and the wife of Pastor Tunde Benjamins-Laniyi of the THRONEROOM RCCG Abuja that meets at Transcorp Hilton. An English [Honors] graduate of the University of Ibadan, Dayo is a public speaking entity and an experiential consultant who has honed a reputation as one of Nigeria's most recognized and sought-after Master of Ceremony (MC), with a stellar background spanning Media, Entertainment, Events design & architecture, Hospitality, Culture/Tourism, and CEO branding.
Dayo was recently named among the Top 100 Leading women in Nigeria for 2022 by Nigeria Women Annual 100 Leading Women 2022 Edition. She is a relationship and entrepreneurship mentor/counsellor to youth and women of all ages, and the host of a popularly known TV series with Christian Broadcasting Network (CBN) called Ask Aunty D on Living The Life Series. She is the CEO of the annual DBL Bold & Beautiful which celebrates women in commemoration of International Women's Day (IWD). The program is an intentional initiative that inspires a vibrant networking and mentorship platform for women across all ages, race, experiences, purpose and pursuits – using the power of personal stories. SHe is also the founder and convener of (DBL-DGA) an inspired initiative and African Girlchild advocacy. It is dedicated to the global empowerment of the girlchild in Africa, through a project-based appraisal of her academic, physical, psychological, and emotional vulnerabilities; using the founder's home nation, Nigeria as its geopolitical Polaris.
The African Culture Transformation (ACT) Initiative is also an NGO/Cultural rejuvenation engine, that she has initiated to restore, strengthen and redefine African pedigree for women's advocacy and entrepreneurship. Dayo is also working on an Agro-Transformation project for African Women. This project is primarily concerned with the integration of African women as global 'Agro-preneurs'. She is so inspired by nature and the environment around her that she develops personal relationships with her plants, and they are named deliberately according to their place in her heart, she was Abuja Environmental Ambassador for 2018 and 2019. Dayo is the brand ambassador for The Nigeria Social Media Summit and the Vice-Chair of the Nigeria-Trinidad & Tobago Chamber of Commerce, Abuja Nigeria. She is happily married with four children. Dayo is an outstanding toastmaster and a patron to a number of foundations.
Q-Many women, especially mothers, have most times, had to struggle with balancing their home and work duties. Politics, as many know, is very time-consuming. It is also mentally, financially and physically draining especially when campaigning. At times like this, how are you able to unwind and create quality time to spend with your family and loved ones?

A- Sincerely, right now my personal and family time is incredibly challenged on all fronts. Politics is not a tea party, politics is W.O.R.K. Especially if you're seriously in it to win it, and I am! No matter how hardworking you are by nature, proficiency or experience you will and you must reset! I am in a place I've never been before, where my greatest need is Godly faith & personal assurance. Most of the "little" time I have for me is spent seeking God's voice, heart & face because honestly, above all right now, He is my greatest need to keep me strong, focused and aligned; as well as keep what is mine i.e. my marriage, my children, my relationships, all the things you have referred to and my business.
My family is my greatest ally right now as they understand the needs of this season in my life and the fact that this is an assignment of priority – my husband calls it my 'path of destiny'.I love Worship, so that's what I do to "unwind"; I also love to introspect, exercising my mind and thoughts around conversations that have come from my critical engagements and notes taken during consultations while canvassing for support and acceptance as as the FCT candidate of first senatorial choice. A lot of my family time is garnered through quality quiet time and morning counsel from my husband. Also "phone time" and lots of big bear hugs from my sons who I'm so privileged to have around me at this time. What more can I say? Seeing that this particular question is often directed to women, I will say, " _Ladies, To win in anything we've got to give it our all and having done all, we must STAND. No shaking!Finally, a critical lesson I have learned in the course of becoming a politician is this, that after all is said and done, "Politics is not a game; Politics is War."And as Nelson Mandela said, "It always seems impossible until it's done."
Damilola Otubanjo.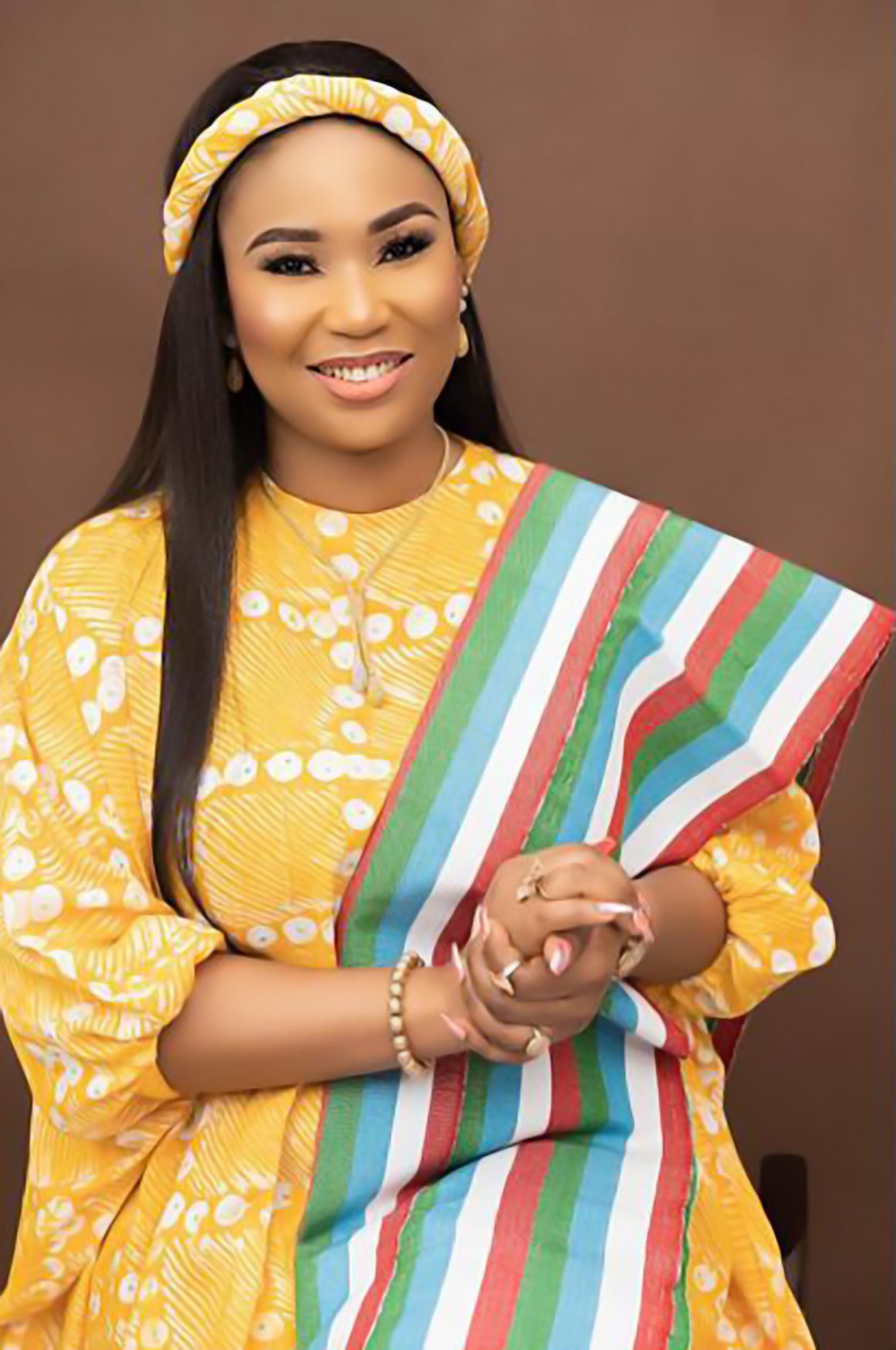 Damilola Otubanjo is a Fashion Enthusiast, Entrepreneur, Engineer, Mother, Beautician, Philanthropist, and a Beauty Queen. She is multifaceted, pursuing life with zest and vigour. She bagged a first Degree in Physics with Electronics from Olabisi Onabanjo University, Ago-Iwoye, Nigeria, and a 2nd degree in Renewable Energy Engineering from Kingston University, London. Upon the completion of her 2nd degree, She joined the Lagos State Government, under the Ministry of Energy and Mineral Resources, driving novel power projects, in the renewable energy space, she then initiated the creation of a Research & Development Unit in the Ministry. She designed and developed the first Solar Water Pump project at the Lagos State Electricity Board before joining the Agency to Head the Solar Department, where she was in charge of the Operation and Maintenance of the Lagos Solar, a project initiated by the Lagos State Government with counter funding from DFID. Having served government for some years, she went on into private business, driving a Fashion & Lifestyle business called the Milolar Group.
The business focuses on Fashion and Beauty Products for women of all classes and colours. Milolar Signature, Milolar Casual, Milolar Luxe caters to Women's apparel serving all women's clothing needs. Milolar Glow, Milolar Scents, Milolar Haircare, and Milolar Spa offer beauty products and services for women. She's passionate about young people and founded a registered NGO called the PinkDove Charitable Initiative, touching lives and driving socio-economic change spanning over 14years. She's a lover of women's development, training young girls in secondary school, mentoring young ladies in tertiary institutions on dealing with and overcoming the challenges of life. Her passion is contagious, influencing all in her wake. She's a mum to 2 adorable daughters and believes strongly in pursuing her dreams. A relentless formidable force taking the political scene by storm.

Q-Since your foray into politics, have you at any time, felt disadvantaged or treated unfairly because of your sex? Have you at any time faced any form of chauvinism in your journey ?

A-Since I commenced my journey into politics, I haven't felt at a disadvantage or been treated unfairly, on the contrary, the reception has been very warm and encouraging. I can even say my gender gives me a competitive edge amongst my fellow Aspirants; as the only female vying for the seat of House of Representatives in my Senatorial District of Ogun Waterside, Ijebu East and Ijebu North Federal Constituency. I stand a good chance! Coupled with the open embrace of my Governor, HE Prince Dapo Abiodun MFR, by involving women actively in political offices and then going further to signing 35% inclusion of women in governance, I can say there's no better time to get into politics than now. The sun and moon are aligned in my favour. However, some male chauvinists still exist, with cynical and snide remarks, discrediting a woman and projecting their limiting beliefs on one's ambition. But then you don't expect everyone to appreciate the light when they thrive in darkness. I am aware people do not see you as you are, they see you as they are. So, I don't take ownership of their unfriendly conversations.
OYANBO PEACE OWEI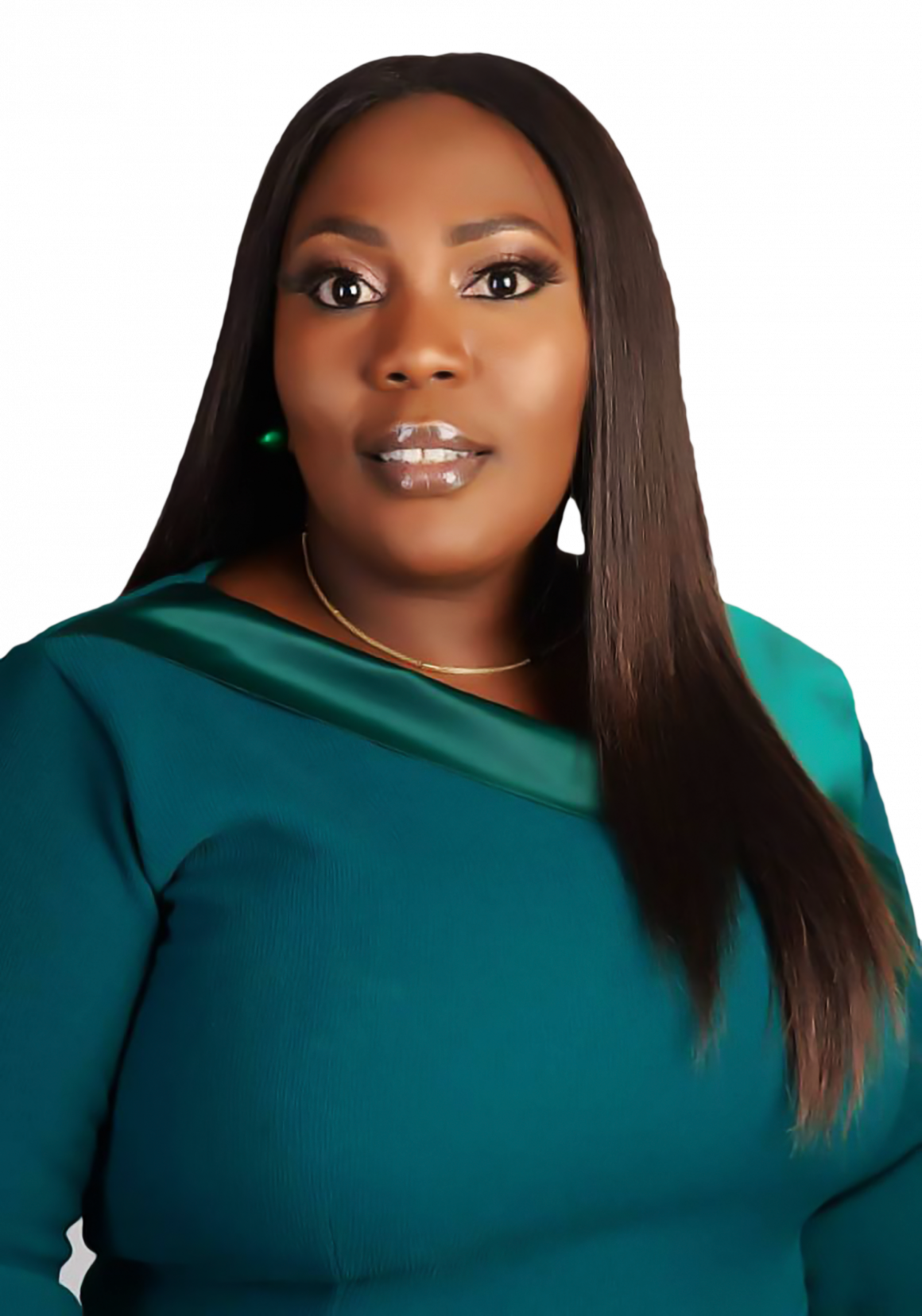 Oyanbo Peace Owei is a member of the governing council of the Nigerian Content Development and Monitoring Board (NCDMB); where she represents the Federal Ministry of Petroleum Resources. She is also the founder of the She 4 She Initiative (SSI), a foundation deeply rooted in the empowerment of women and the girl child.
She has vast experience in law, strategic planning, corporate governance, community development, stakeholder management, project management, strategic communication, and international development.
Mrs Owei is a graduate of the Rivers State University of Technology (2007). She holds a Bachelor of Law (LLB.) and was called to the Nigerian Bar (BL.) in 2008. In 2010, she received a Master of Laws (LLM.) in Commercial and International Law, from the University of Buckingham, United Kingdom. After which, she returned to Nigeria, to practice law.
This practice was brief, as she was soon appointed the Special Assistant on New Media to the Bayelsa State Governor. Her appointment came at a time when communications, brand management, and publicity via the internet, particularly social and digital media platforms, were viewed as relatively abstract in Nigeria. However, being of a generation viewed as digital natives, Owei was well-equipped and skilled in harnessing these platforms to positively highlight the activities of the then Bayelsa State Government. Her overwhelming success at this job led to her being headhunted by the Presidency in 2012 to create and head the new media unit of the Presidential Amnesty Programme, which was set up to rehabilitate renounced militants in the Niger Delta.
Born 27 May 1982, Owei hails from Brass Local Government Area of Bayelsa State.
Venturing into politics is not for the faint-hearted because of its murky waters. What gave you the courage to take this step and what challenges did you face?
I always say that everybody starts from somewhere. I didn't intend that I will be an active politician or get involved in any sort of political activity. All I know is that when I was in the University I liked to sit around where serious discussions were being tabled. For anything that had to do with the student union, I was always involved. I was interested in policies that will make the university a better place for us. I was always interested in things that had to do with school leadership. I didn't always put myself forward for an election but the process itself was interesting for me at the time. I finished university and ventured into Business and it was quite successful because of the kind of disci- pline I put into the Business. After that, I went in for my master's at the University of Buckingham and came back immediately after qualifying for the degree and I went to Bayelsa state because it was close to where I lived and grew up which is Port Harcourt.
I went to Bayelsa state to try to see what I could do with my Law degree. It was there I ran into a friend who told me about a stakeholders engagement meeting and it was massive.
Initially, I was confused, about where to start but I took the topic and got online to check discourse areas, and I was able to come up with some kind of structure which I wrote down in my way to be able to engage and support that stakeholder's meeting. I was put in a group by that my friend and worked really hard during that period to make sure my impact was felt. When we were done I presented my communique and engagement analysis to him and told him what we had achieved and he was excited and impressed with me and said "people like you should be in government because I watched you carefully."
He even checked my Facebook page at that time and saw how I was carrying on and engaging in serious topics about government and governance and leading a huge discourse in which I was able to change the minds of those that had funny thoughts about government. Immediately he recommended me to the then governor of Bayelsa State who read and bought into my ideas and appointed me the first senior special assistant to the government on issues relating to New Media and social networking because at the time, the new media space just started opening up and it was a bit confusing for the government.
They didn't know how to navigate because there was no proper framework on how that space should carry on. So, I did that with little knowledge, but I learned on the job and I learned quick. We were able to use social media as a tool for transparency, accountability, and good governance. We were able to use that as a media platform to have discussions with the citizenry, checkmate the government and strengthen democracy at the time. It was an interesting job because it was something I had never done before and it was a good stepping stone for me.
But one thing I must say is that it was not an easy one. In governance most times, you don't have a clear cut framework, especially in Nigeria, when you go, you have to learn hard from mistakes and be able to learn from the experience that you would have gathered, so it wasn't easy for me, being a young person, a female and the youngest appointee in government at the time. Apart from my 9 to 5 job at that time, I also ran a political association where we had Strong people and influencers on social media with a strong social media presence to be able to help us foster accountability of the government.