Victor Glemaud recently launched a new platform which acts as a support system for black fashion creatives called In the Black. This network focuses on inclusivity, easy entry into the business, economic freedom and unity. Members and contributors of this platform include designer Vigil Abloh, Omoyemi Akerele founder and artistic director of Style House Files, stylist Jason Rembert and more.
For Paris Fashion Week, In The Blk premiered Film Noir a fashion film produced by Equator. The film was an ensemble piece of five short films by five directors and featured over fifty collections from the likes of Mai Atafo, Orange Culture, Kai Collective, LaQuan Smith and Tokyo James.
The film explores themes of family, joy, acceptance, sisterhood and individuality in different ways. It opens with "Rejoice Resist" by Elisha Smith – Leverock which is an homage to Black Joy. It features a young girl who does not relate to her family's wants and values and ends up discovering her own symbolic happiness frolicking in a field with her family. Rejoice Resist sends the message that black people should not suppress their joy and it has the aim of leaving others feel supported and restored. It features vibrant colors, ethereal vibes and is centered on laughter and joy.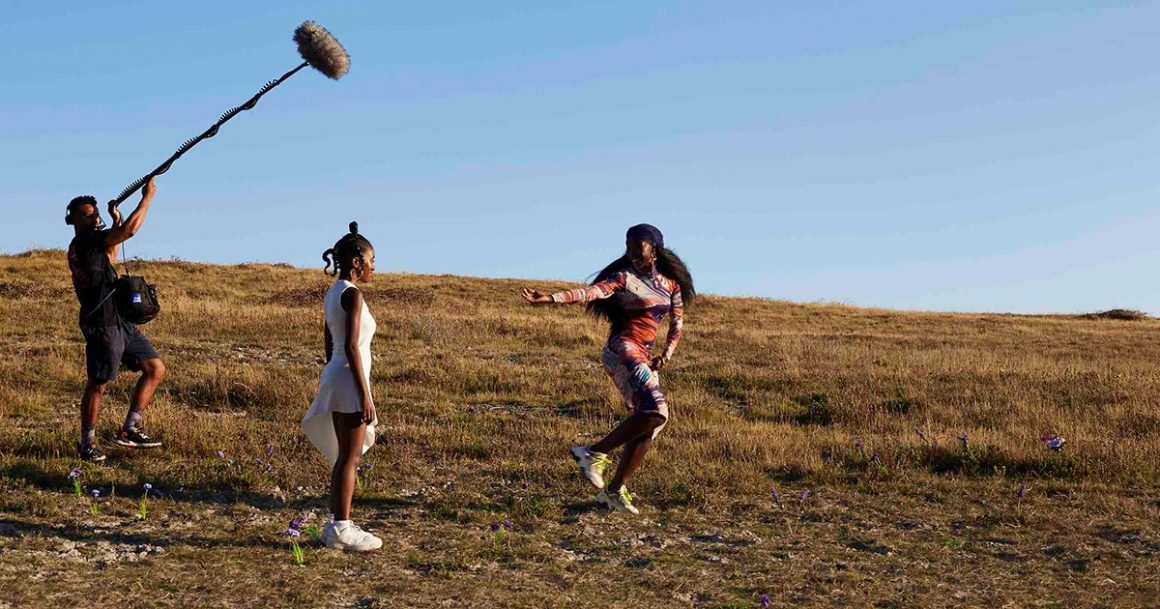 The second film is "Rebel Seed" by Sean Frank and it explores the nuances of black identity, hope and optimism. It features hidden symbols of unity. It is an analysis of freedom, identity, belonging and unity from the point of view of a rebel. The main character recognizes a language that they do not yet understand, but learns to value it, as it results in self-discovery.
The third film is "We Do" by Numa Perrier which focuses on the liberation of black women and the power of sisterhood. It serves as a moment for black women to uplift and celebrate themselves. It features women in a garden prancing, helping each other dress and expressing the luxury of being a black woman.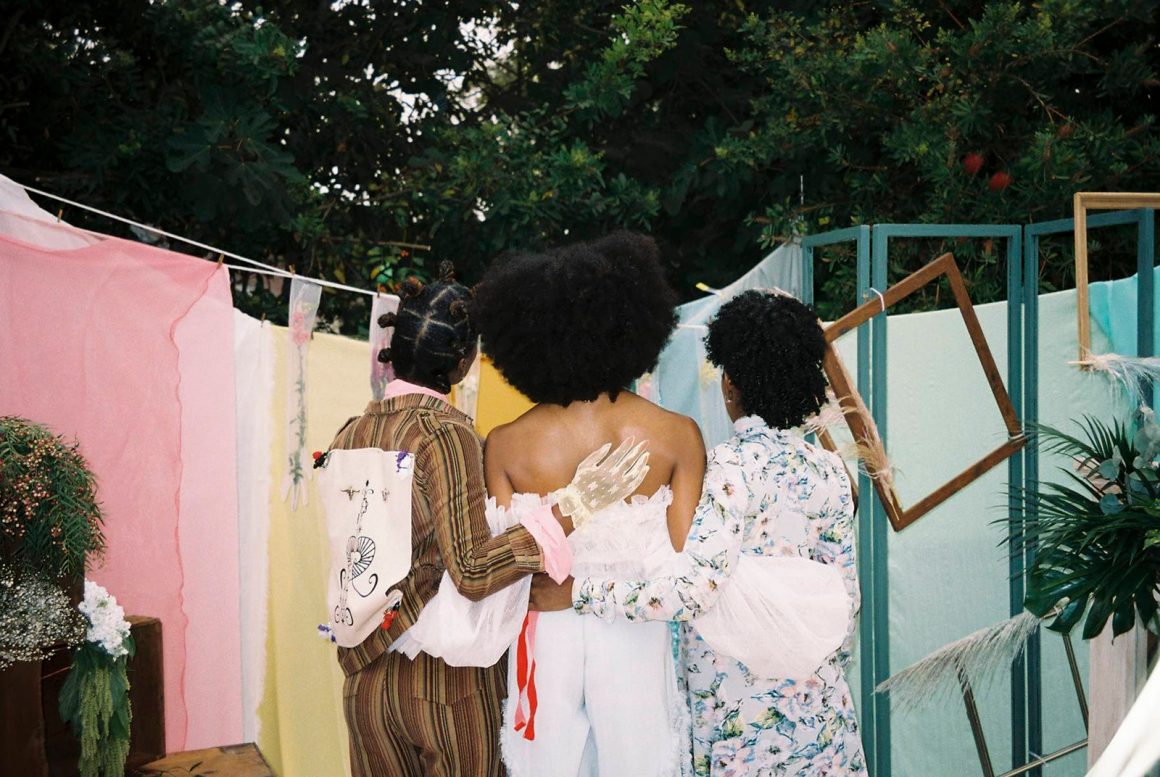 The forth was "Identity" by Ademola Falomo which is set in Lagos, Nigeria. Falomo is inspired by the details and the process of fashion in his film, and how each detail and part of the process has its own individuality. He symbolizes fashion and the human body as black identity and how each part is individual but still unites. It is a display respect towards numerous Black people with distinct uniqueness and appearance, and their identity.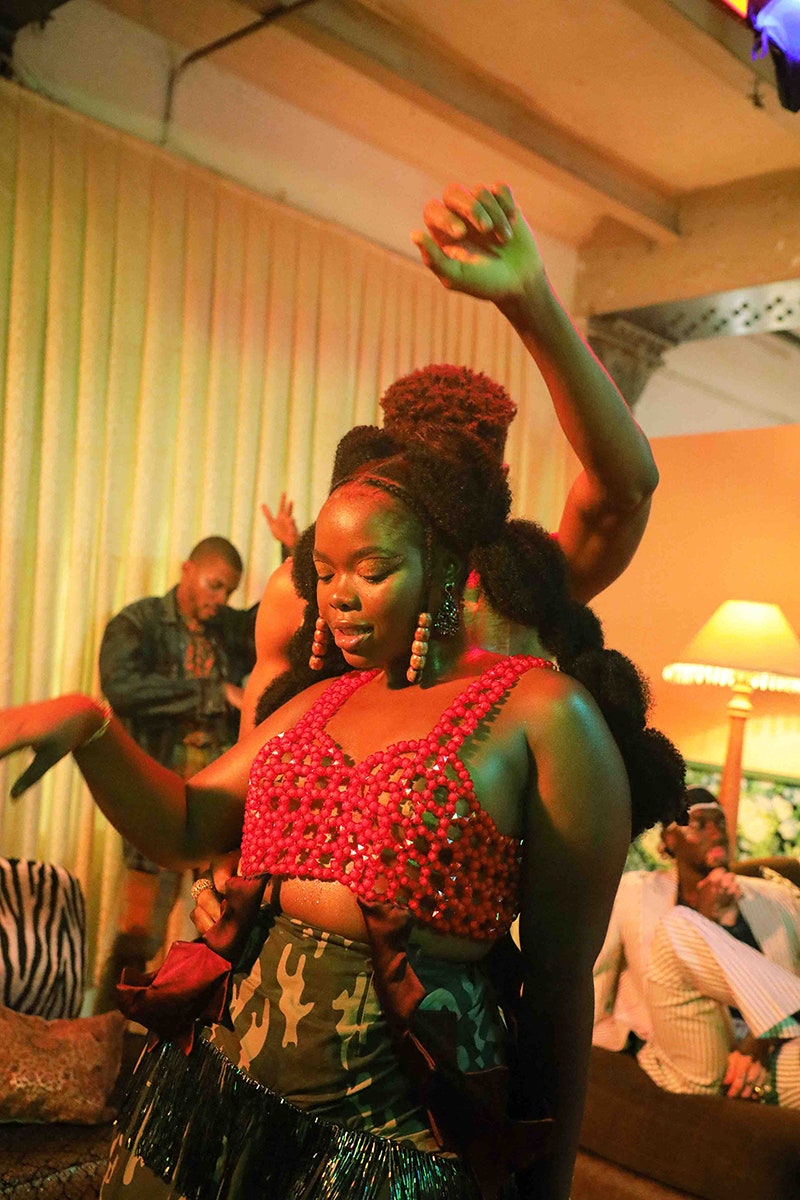 The last film was "Ase" by Anthony Prince Leslie. Ase; a Yoruba term ushering manifestation, a word that brings light and change and translates to the word "Amen". Leslie celebrates family and the matriarchs in the black community. The film represents matriarchs in all forms, with transgender and age inclusion. The film also represents the role of which spirituality and family takes place in our lives.
This entire project couldn't have come at a better time in an industry where issues surrounding discrimination and inclusivity are major issues. Featuring a variety of black creatives who are not your everyday household names really changes that narrative.
With each designer and filmmaker acknowledging themselves as creatives and incorporating each-others art into a single project to tell different stories, this platform has fused separate industries together with the aim of uplifting and celebrating each other as black people.