Nigeria is Africa's most populous country and commonly referred to as the "Giant of Africa". With over 195m people from diverse ethnic groups with a rich cultural heritage, Nigeria gained independence on October 1st, 1960.
Made of diverse tribes, religions, cultures, and lifestyles. Nigerians, despite their diversity are united in patriotism.
In this special edition of ThisDay Style, we commemorate with all Nigerians on six decades of
Triumphs. We know our nation's history is fraught with tribulations, but it is important to note that we have had many highs often lead by men and women who have achieved incredible feats in their respective fields.
Yes, there's hesitation about the future, but that should not cripple us as a people.
This Independence, we celebrate the many 'firsts' that Nigeria has achieved in its rich 60 years journey in entertainment, culture, science, technology, and more.
One thing is clear, these incredible stories remind us that greatness lies in every Nigerian. Our message to all Nigerians as we celebrate our 60th year, is to be open, like never before. Let usthink differently, embrace change, to see possibility and especially considering where our world is today – lets better appreciate what was perhaps previously taken for granted. Together, we believe we can make the most of this moment by emerging stronger and creating a better shared future. Guest Correspondent, BOBO OMOTAYO reports…
1. Professor Wole Soyinka
First Nigerian to Win A Nobel Prize (2001)
We cannot mention great Nigerian heroes without mentioning the icon that is Professor Wole Soyinka. Born July 13th 1934 in Abeokuta in the South-West Region of Nigeria. Professor Soyinka (or simply 'Prof' as he is fondly called) has transcended Literature. Prof is a bonafide cultural phenomenon.
A precocious and inquisitive child, Prof grew up in an Anglican mission compound where he learned Christian teachings from his father, as well as the Yoruba spiritualism and tribal customs from his grandfather.
He moved to England in the 1950s to further his tertiary education at the prestigious University of Leeds where he served as the Editor of the campus magazine, The Eagle. By the end of the 1950s, Prof started to make a name for himself with his play, A Dance of the Forests, which satirized the Nigerian political elite. In 1960, he was awarded a Rockefeller fellowship and returned to Nigeria to study African drama.
In 1986, Prof had his life changing moment when he became the recipient of the Nobel Prize for Literature becoming the first African man to receive the prestigious prize. He made headlines for dedicating his iconic speech to Nelson Mandela.
Prof has decade upon decade, created an incredible body of work that firmly solidifies him as a playwright, poet, author and teacher. And more than that, he has lent his voice to some of the most decisive political moments in our nation's history. Most notably, during the civil war in Nigeria when he appealed in an article for a cease-fire. He was arrested for this in 1967 and held as a political prisoner for 22 months until 1969. More recently, during the 2015 elections, he worked the phone to monitor reports of voting irregularities, technical issues, and violence. These are just a few reasons many regard him as a political activist.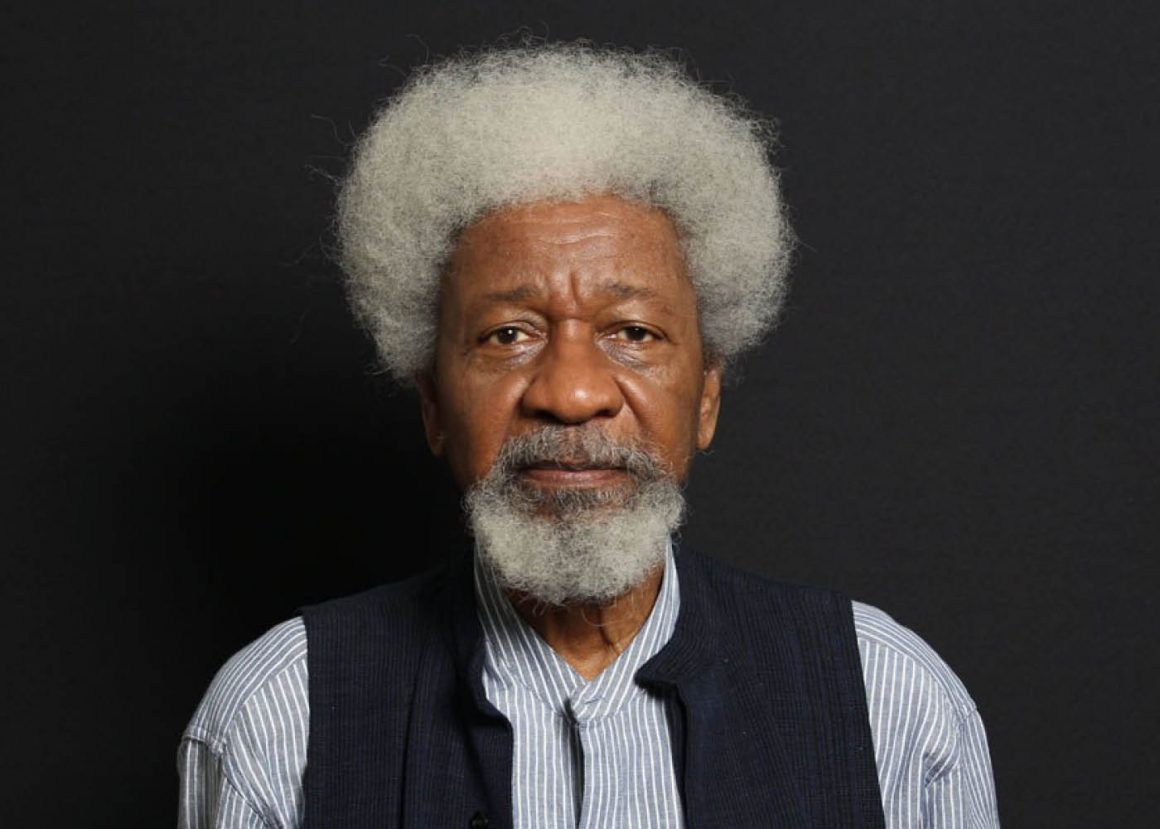 2. Agbani Darego MFR
First Nigerian, First African To Win Miss World (2001)
Where do we start with Agbani Darego? At just 18, Agbani made history when she went from a Computer-Science/Mathematics student at the University of Port Harcourt to becoming the first indigenous African woman to be crowned Miss World. Black women had won the title before, but they hailed from Caribbean lands.
This 38-year-old model and activist hails from a small town, Abonnema in Rivers State. As a child, Agbani moved homes a lot due to her father's profession. Her mother, a lover of all things beautiful, dressed Agbani in fashionable clothing that she paged through foreign fashion magazines. This was where Agbani's love for fashion and modelling started although she never received the support of her father.
Since becoming Miss World in 2001, Agbani has turned her fame into philanthropy.
Some of her initiatives include becoming a patron of a breast-cancer awareness program. She also devotes her time to various anti-malaria campaigns.
Agbani Darego remains an inspiration to young women across Africa for her determination and dedication towards being on the top just like she aspired to be.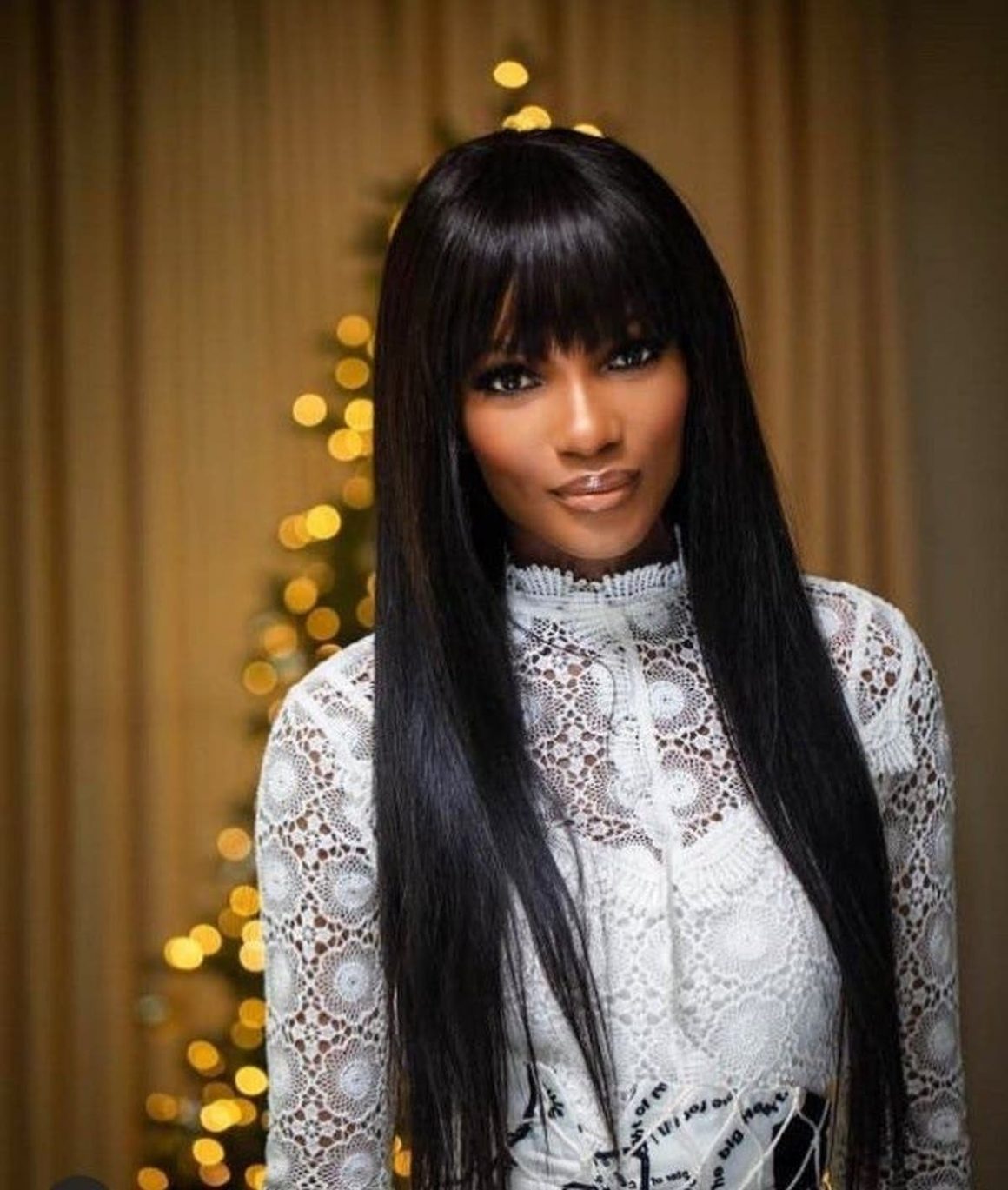 3. Uzo Aduba
First Nigerian to Win An Emmy Award (2014)
If you have ever seen an episode of the popular Netflix Original Series – Orange is the New Black – you will agree that one character stole the screen every time. That character was "Crazy Eyes", played by an American-born actress of Nigerian ancestry, Uzoamaka Nwanneka Aduba born in Massachusetts, USA, as the daughter of Nigerian parents of Igbo origin. Uzo's acting career started garnering attention in 2003, with a performance in Translations of Xhosa at the Olney Theatre Center for the Arts which earned her a Helen Hayes Award nomination for Best Supporting Actress in a Play.
In 2012, her big television break came in an appearance in Blue Bloods. Just a year later, her life changed forever as she landed the role of "Suzanne 'Crazy Eyes' Warren" in the Netflix comedy-drama series, Orange is the New Black.
This role has made Uzo Aduba a force to be reckoned with in Hollywood – winning her multiple awards including being the first actress ever to win an Emmy in both a drama and comedy categories for the same role for her stellar performance on the Netflix show.
Just last week, she made history again by winning the 'Outstanding Supporting Actress in a Limited Series or Movie' award at the 2020 Emmy Awards for her role as 'Shirley Chisholm' in the series – Mrs America.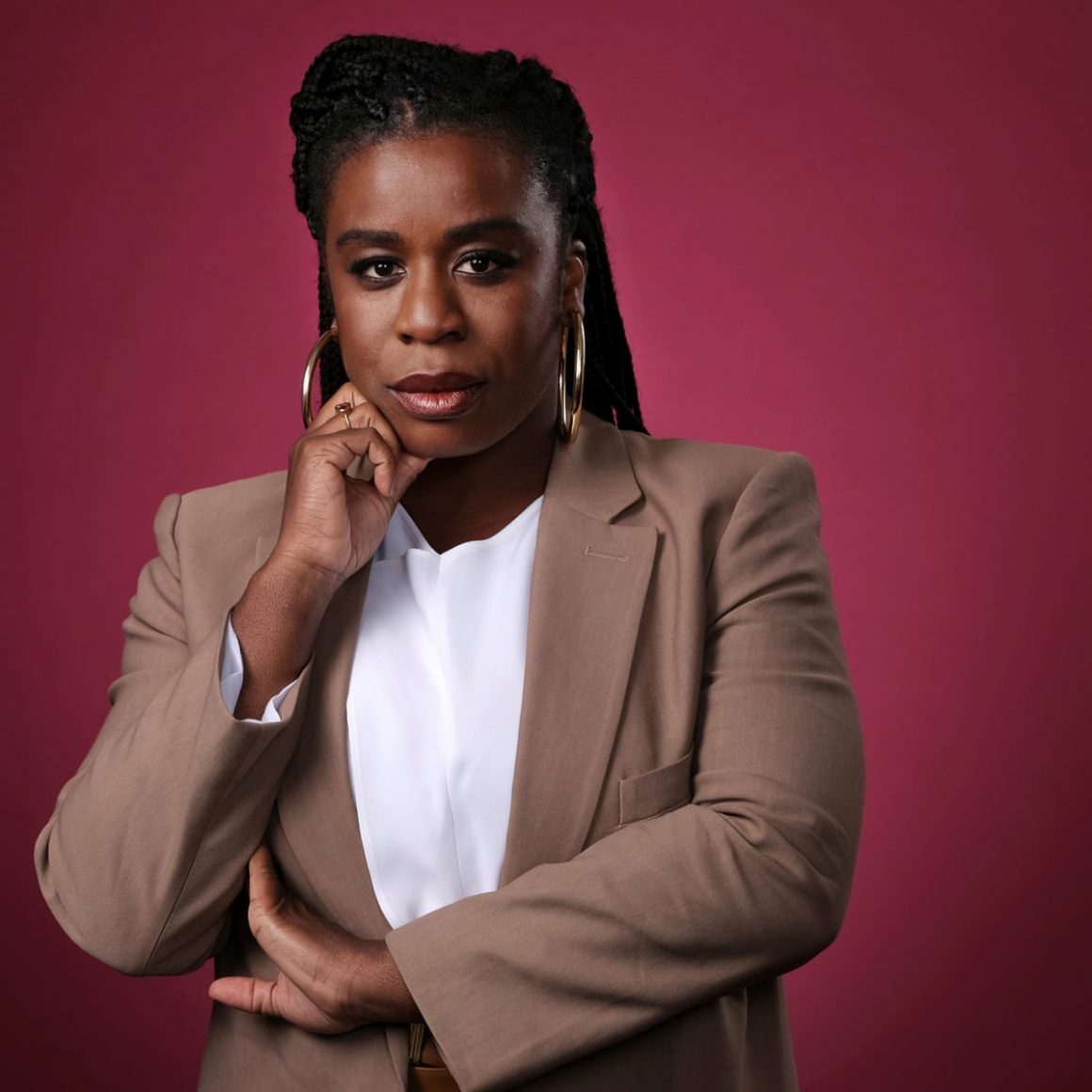 4. Hogan "Kid" Bassey MBE
First Nigerian to Become World Featherweight Boxing Champion (1949)
Boxing Royalty does not come any bigger than Hogan Bassey. The name may not ring a bell with most Nigerians but he was the first man of Nigerian descent to become a world boxing champion.
Born as Okon Bassey Asuquo in 1932, Okon was one of five children from Calabar. His story is remarkable in so many ways including the fact that he was still at school when he turned professional.
Hogan was one of the great ambassadors for African sport, both during a two-year reign as world featherweight boxing champion in 1949 and afterwards in 1963 when he served as Nigeria's director of physical education and coached the national amateur team. In 1980 he accompanied the Nigerian team to the Moscow Olympics.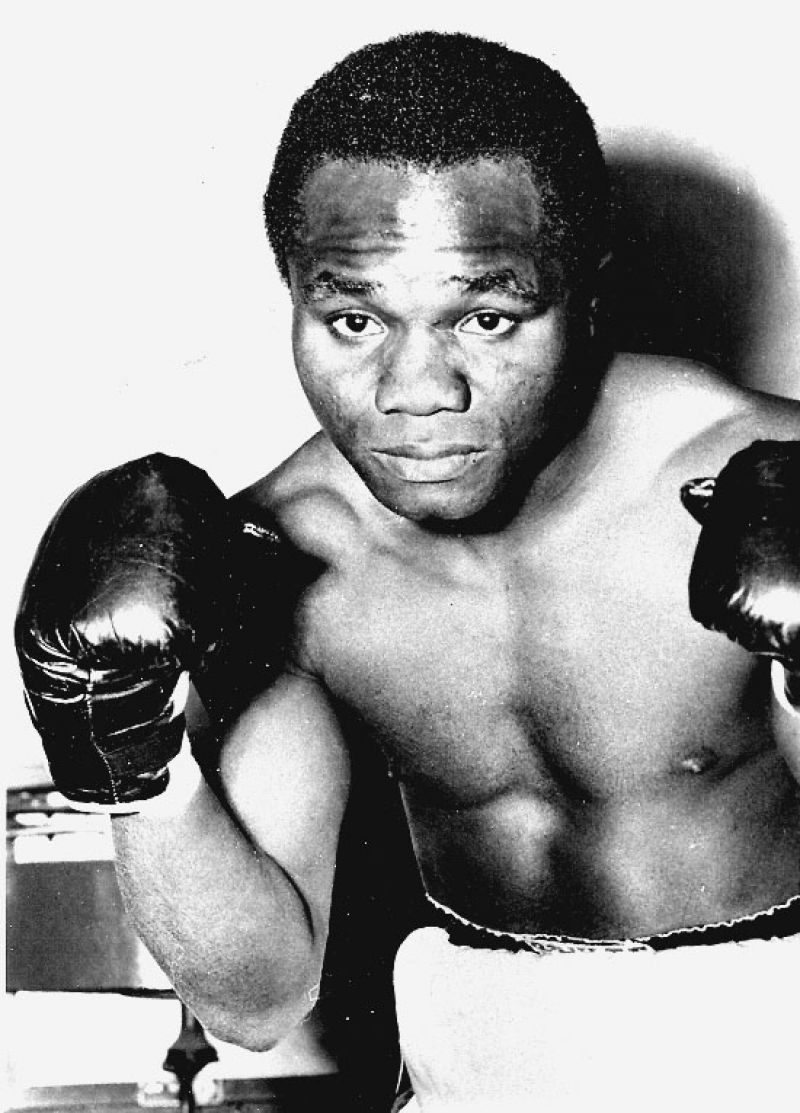 5. Chioma Ajunwa
First Nigerian to Win An Olympic Gold Medal (1996)
There are a few sporting moments in Nigerian sporting history that will shape generations to come and one of those was Chioma Ajunwa's Olympic gold medal jump at the 1996 Olympics in Atlanta, USA.
Her Gold medal performance made her the first Nigerian, and first Black African woman, to win Olympic gold in a field event. What made her story even more remarkable is she achieved this feat while working as a police officer.
Born into what could be described as humble beginnings, Chioma was the last of nine children, with six brothers and two sisters. At just 18, Chioma had to drop out of University because her mother couldn't afford her tuition fees. She later decided to become a motor mechanic but abandoned the idea following her mother's disapproval.
While exploring her athletic career, Ajunwa earned herself a place in the super falcons during the Women's World Cup in 1991, but she was constantly benched.
Nigeria till date only has three Olympic Gold medals in total, a relatively small total given it is Africa's most populous nation.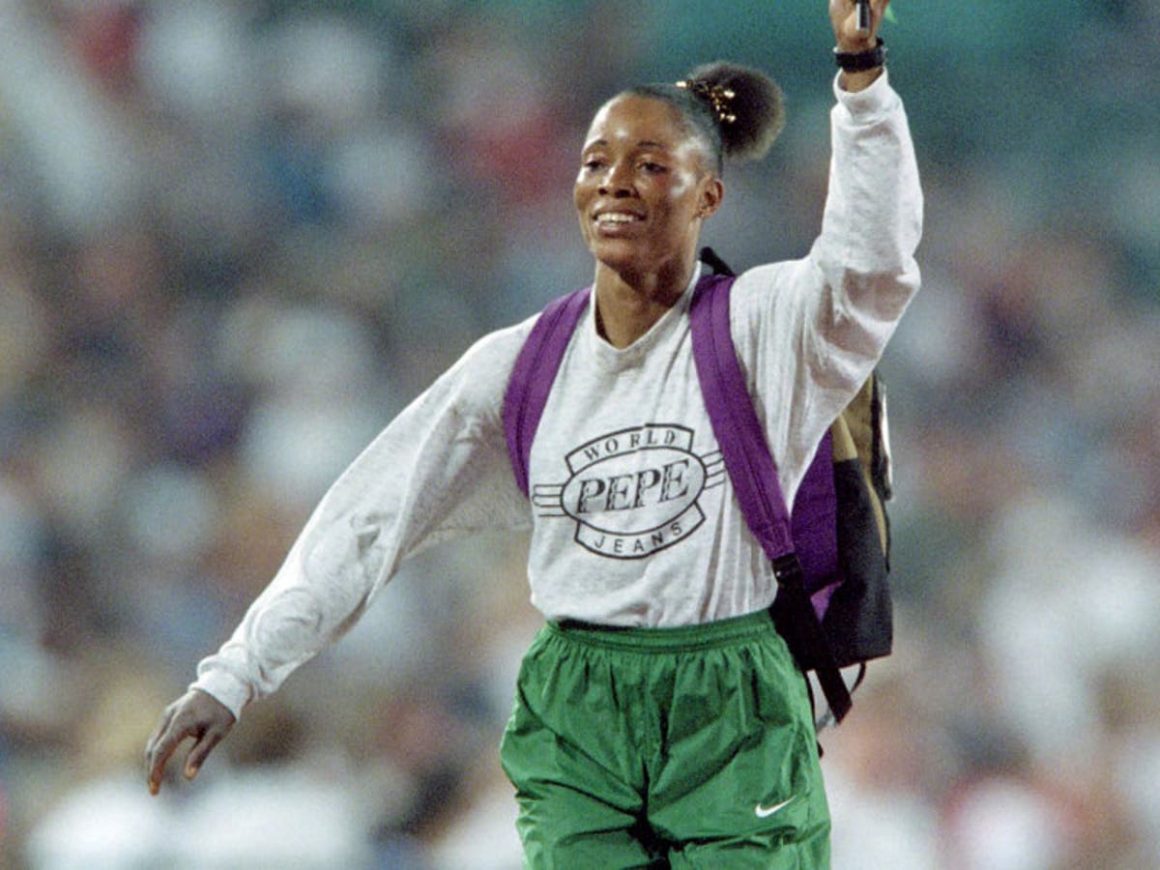 6. Adebanke Olayiwola
First Nigerian, First Black Female To Fly The Dreamlifter Boeing 747 Series
Adebanke puts the 'trail' in 'trailblazer'. Her name vibrates through the Aviation Industry and for good reasons too. Banke's story is incredible for many reasons with the most notable being that she is the first female Nigerian-American & African pilot to fly the Boeing 747 Series 'Dreamlifter' aircraft in the world. There are only four of such aircrafts in the world!
Banke is a commercial airline pilot with an ATP (Airline Transort Pilot) licence. Hailing from Ibadan, Oyo State, Banke's primary and secondary education were in her hometown before she proceeded to the United Kingdom for a Masters of Science degree in International Globalization at Leicester University.
Her first exposure to Aviation was with Etihad Airways where she trained as an Aviation Health trainer whilst studying in the UK. She currently flies the B747-800 in United State of America for a US base Commercial/Cargo Airline. Due to the dynamic way of flying her company does, Adebanke has had the opportunity to fly across North Atlantic, North Pacific, South Pacific and Central East Pacific.
Pilot Adebanke has flown to the far corner of the world, covering all the Seven Continents.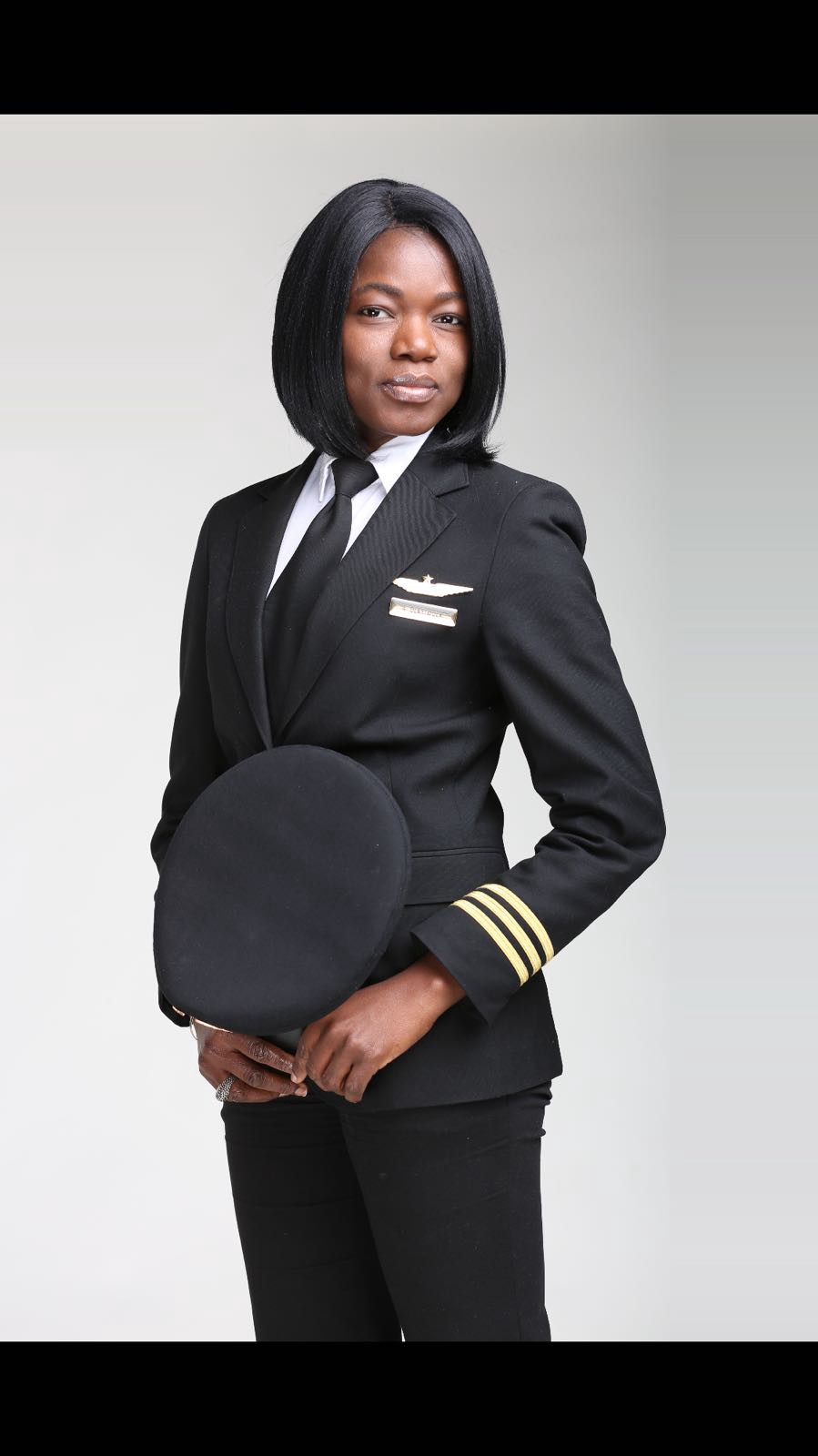 8. WIZKID
First Nigerian To Be Listed In Guiness Book of Records Under Most Streamed Song on Spotify (2018)
Wizkid needs little introduction!
We have laughed and danced to his music for the last decade and by the looks of things, he is not going anywhere anytime soon.
There are many records that qualify WizKid to be on this illustrious list, one of which includes being listed in the the 2018 Guinness Book of World Records under the "Most streamed song on Spotify" for his collaboration with US Rap Superstar, Drake for their 2016 hit "One Dance."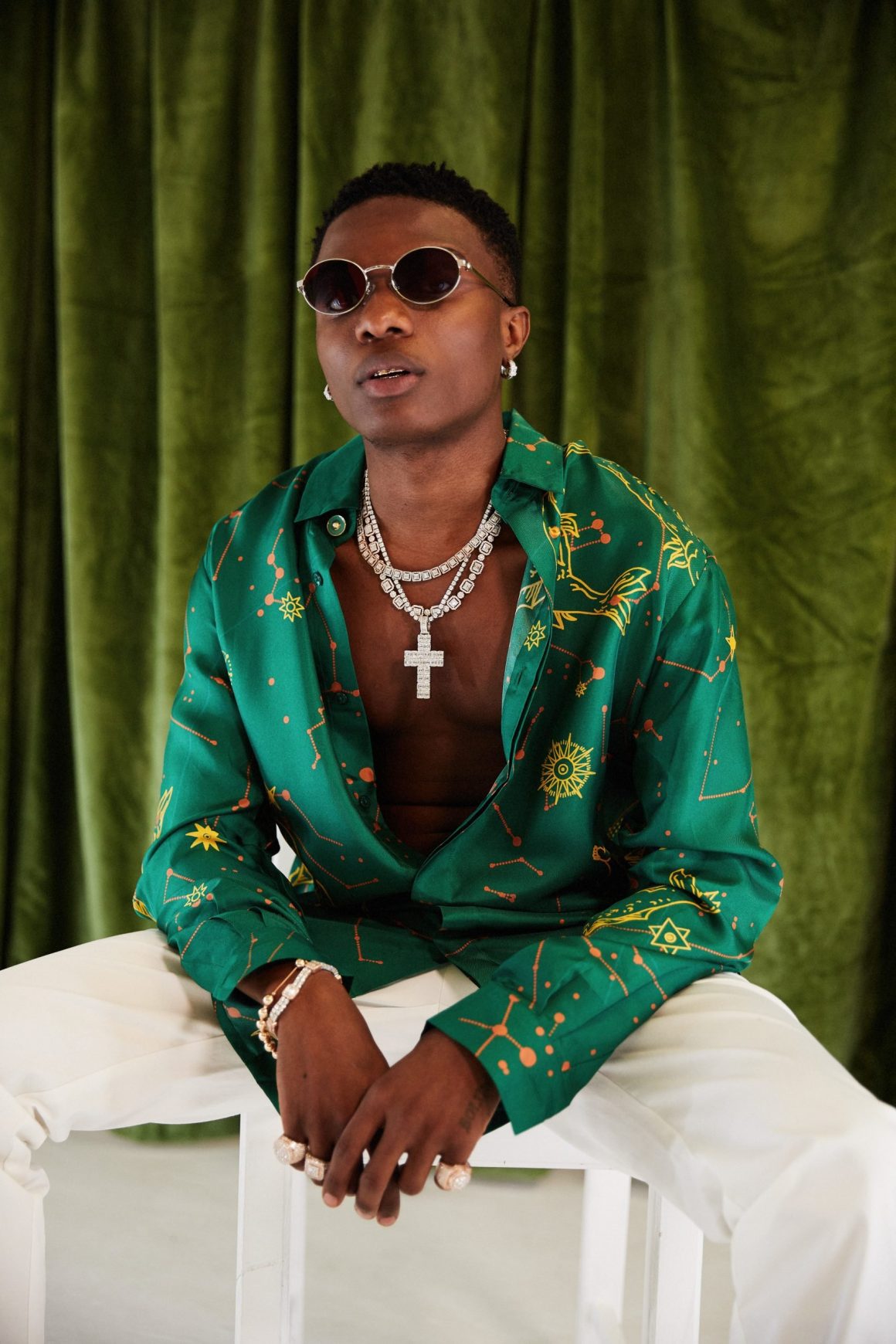 9. Ajala Olabisi
First Nigerian, First African To Have Travelled The Globe On His Bicycle (1952)
One of the most popular nicknames turned 'metaphor' for frequent flyers is 'Ajala Travel'. In fact, a very famous song was composed after him 'Ajala Travel All Over The World'. However, what is not popular is the true story behind where this metaphor originated from. Ajala Olabisi was a global traveller of Nigerian origin who captured the imagination of the world when he travelled the globe on his bicycle in 1952.
He was born as Moshood Adisa Olabisi Ajala in Ghana into a polygamous Nigerian family with 24 siblings. Ajala left Nigeria at age 18 to the United States of America on a student's visa. He attended the De Paul University in Chicago to study medicine. While in America, he became the first black student to be pledged by the Delta Upsilon Pi 'fraternity', a co-educational Greek-letter organization at De Paul University.
His travelling exploit began in 1952 aged 22 as he embarked on a cross-country tour of America with just his bicycle and agbada. His bicycle tour covered an incredible 2,280 miles in 28 days starting from Chicago and ending in Los Angeles.
He arrived the Los Angeles City Hall on 10th of July, two days ahead of his 30-day schedule. Upon arrival, Ajala was received by the city Mayor Fletcher Bowron.
Ajala would later embark on other globe trotting adventures using his famous scooter thereby dumping his ambitions of becoming a doctor. Thanks to his cross country journey in America, Ajala became famous in America and back home.
In his lifetime Ajala, the Traveller visited India, USSR, Jordan, Iran Jordan, Israel and Australia. Remarkably he did all this on a Vespa. He also met and dined with a lot of world dignitaries.
10. Bernadine Evaristo
First Nigerian And First Black Writer To Win The Booker Prize From The British Book Awards (2019)
Little is known about this talented Nigerian-British writer, Bernadine Evaristo. What we do know is that she was recently named the author of the year at the British Book awards, making her the first black writer to ever win the category.
This feat preceded Ms Evaristo fantastic joint win in the 2019's Booker prize for her polyphonic novel, 'Girl, Woman, Other', making her the first black woman to top the fiction paperback charts in the UK.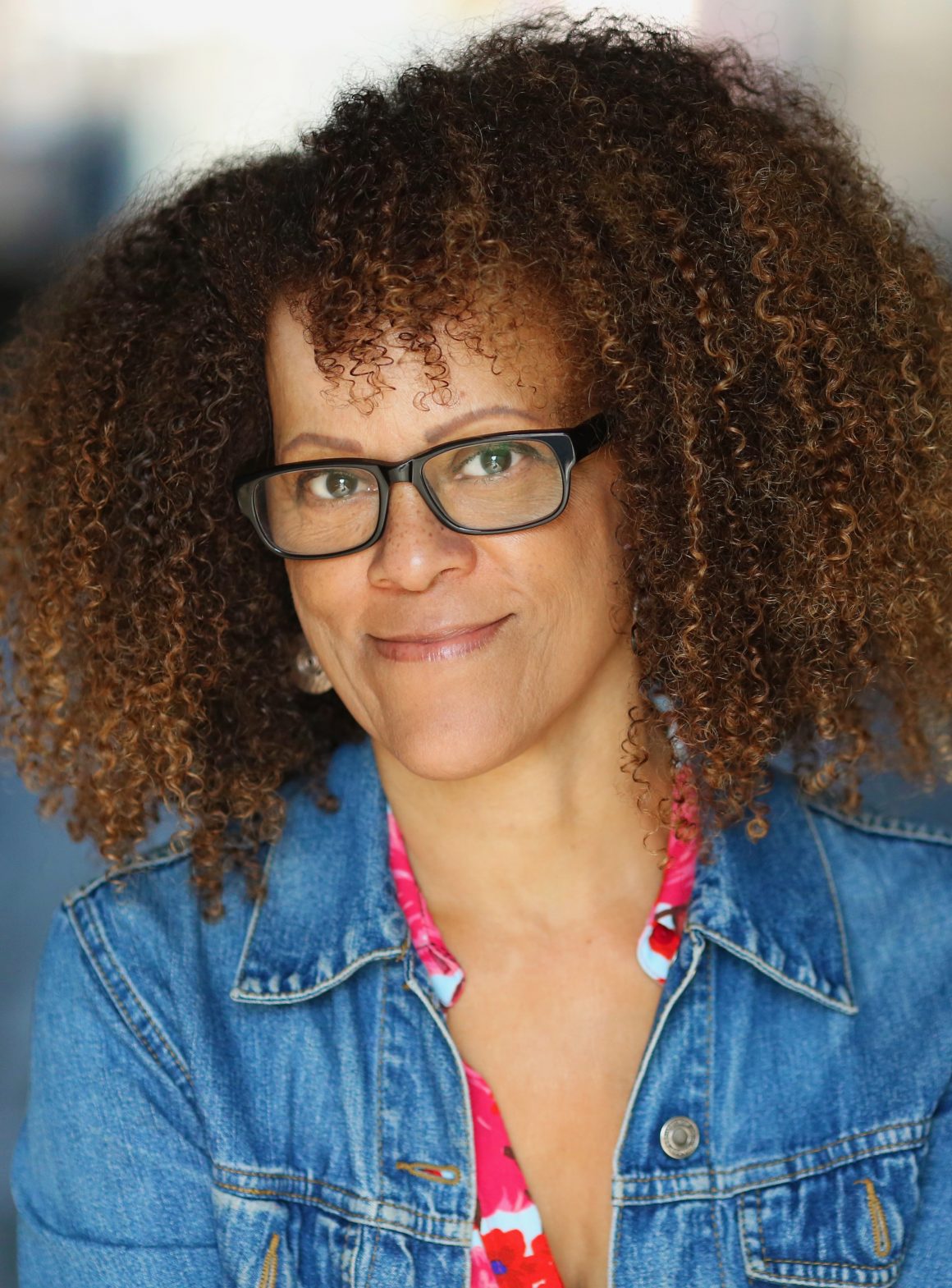 12. Hakeem Olajuwon
First Nigerian And Only Player To Win The MVP Award, The Championship and Defensive Player of The Year In One Season (1994)
Hakeem Olajuwon is without doubt the most successful basketball player to come out of Africa. Born in Lagos, Nigeria in 1963. Hakeem's career in sport began in football and handball. It is widely reported that Hakeem a.k.a. 'The Dream' stumbled into basketball. He was drafted into the basketball team on account of his height by Ganiyu Otenigbagbe to play in the National Sports Festival.
He was drafted into the junior national team where he was seen by an American scout, who recommended him to coach with Guy Lewis of the University of Houston. His career took off from there.
That was the beginning of an 18-year basketball career which earned him the title of one of the greatest players in the history of the NBA.
Hakeem in 1994, became the only player in NBA history to win the MVP, the Championship, the Finals MVP and Defensive Player of the Year awards in the same season. He was also the first foreign-born player to win the league's MVP award.
During his career, he played for two of the biggest teams in the NBA – the Houston Rockets and the Canadian Toronto Raptors, he was a two-times NBA champion, got to the NBA finals twice.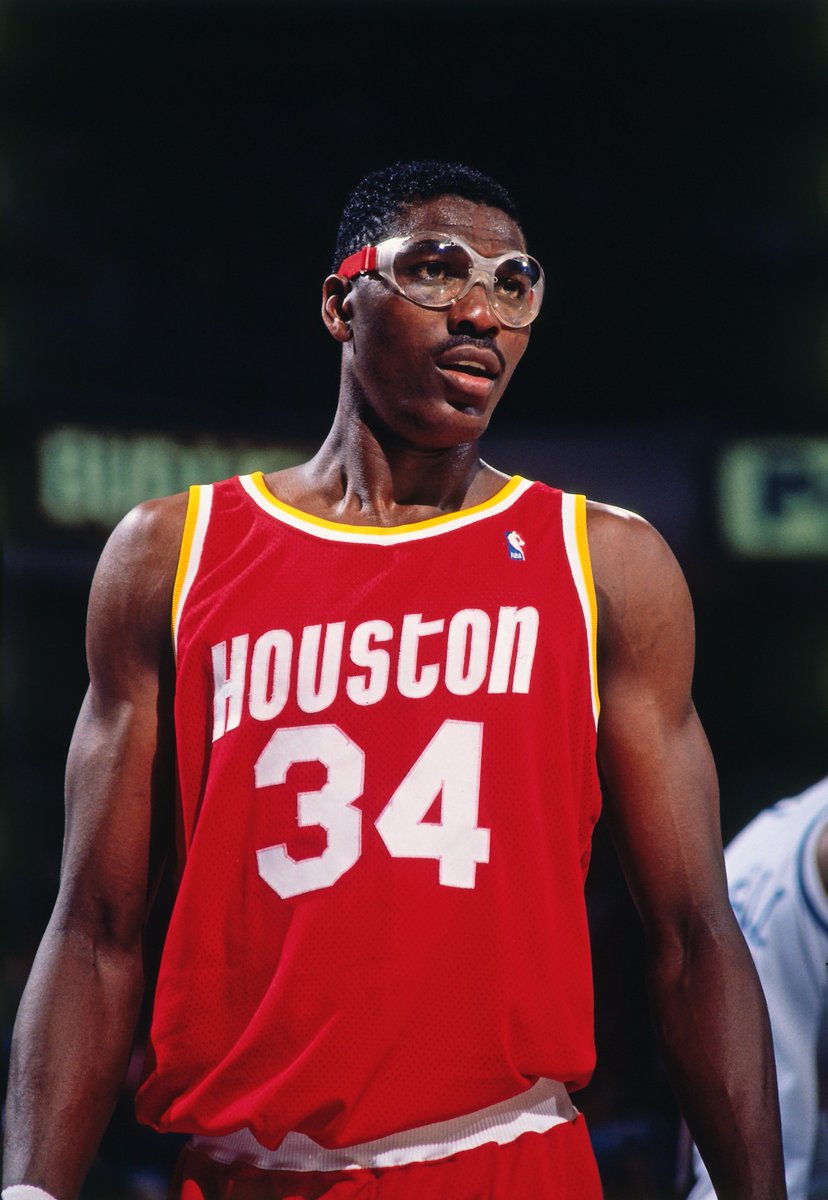 13. Chimamanda Adichie
First Nigerian and Youngest African to Receive The UN's Foundation Global Leadership Award (2019)
What can we say about Chimamanda that has not already being said? She is a force of nature – A mother. A writer. An activist and increasingly a Pop-Culture phenomenon.
The award-winning writer became the First Nigerian & Youngest African to receive the UN Foundation's Global Leadership Award for her work using literature and storytelling to connect with people across generations and cultures on issues of gender and racial equality and being a leader on the frontlines of global progress.
That is not all, her literary titles 'Purple Hibiscus', 'Half of A Yellow Sun' and 'We should all be Feminists' have been hailed by countless pundits as Novels that shaped our world.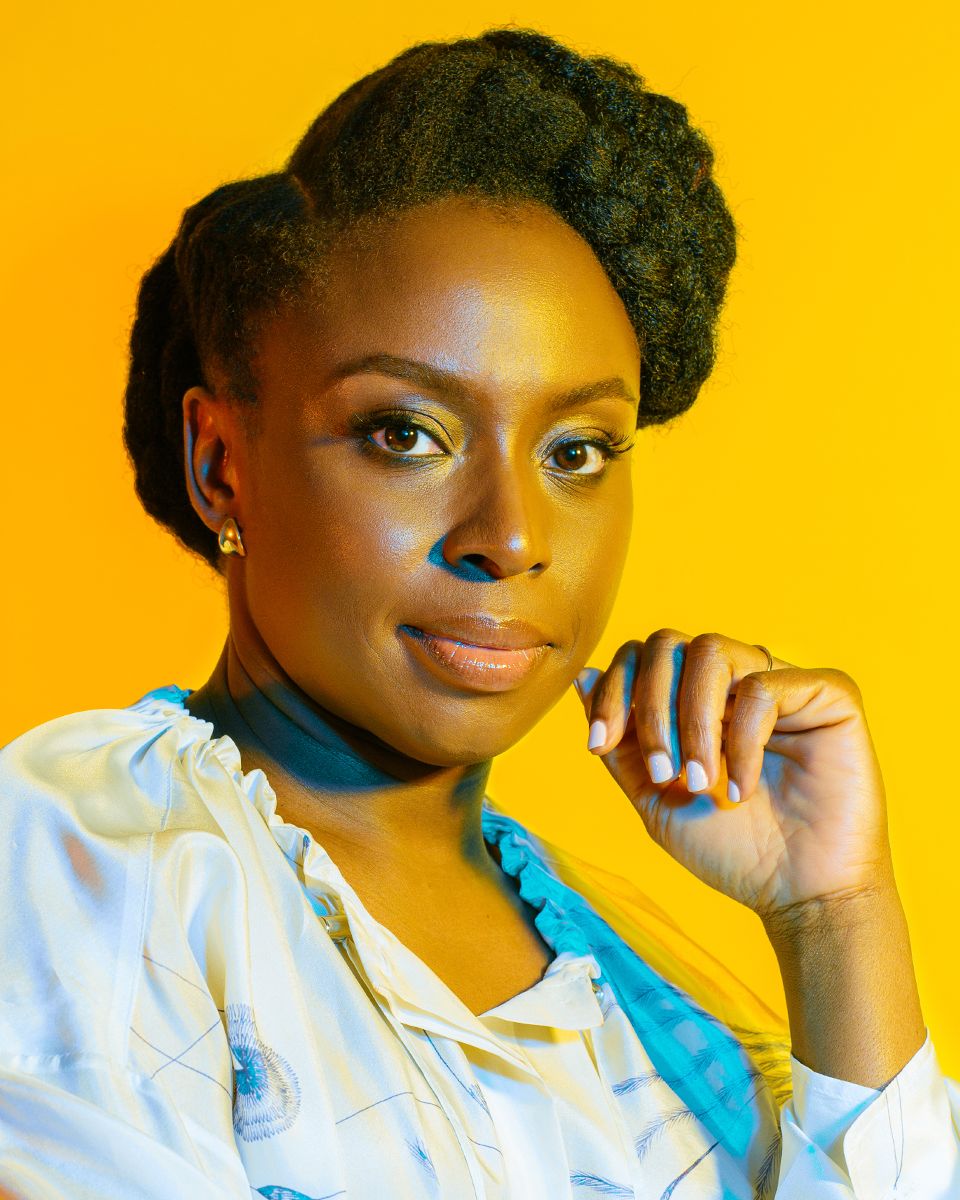 14. Flora Nwapa
First Nigerian, Africa's First Internationally Acclaimed Writer(1966)
While never considering herself a feminist, Nwapa is best known for recreating life and traditions from a woman's point of view. In 1966, her book Efuru made her Nigeria's first published female novelist and Africa's first internationally-acclaimed English-language female writer. She was not only an accomplished author, but a publisher, public servant, and activist.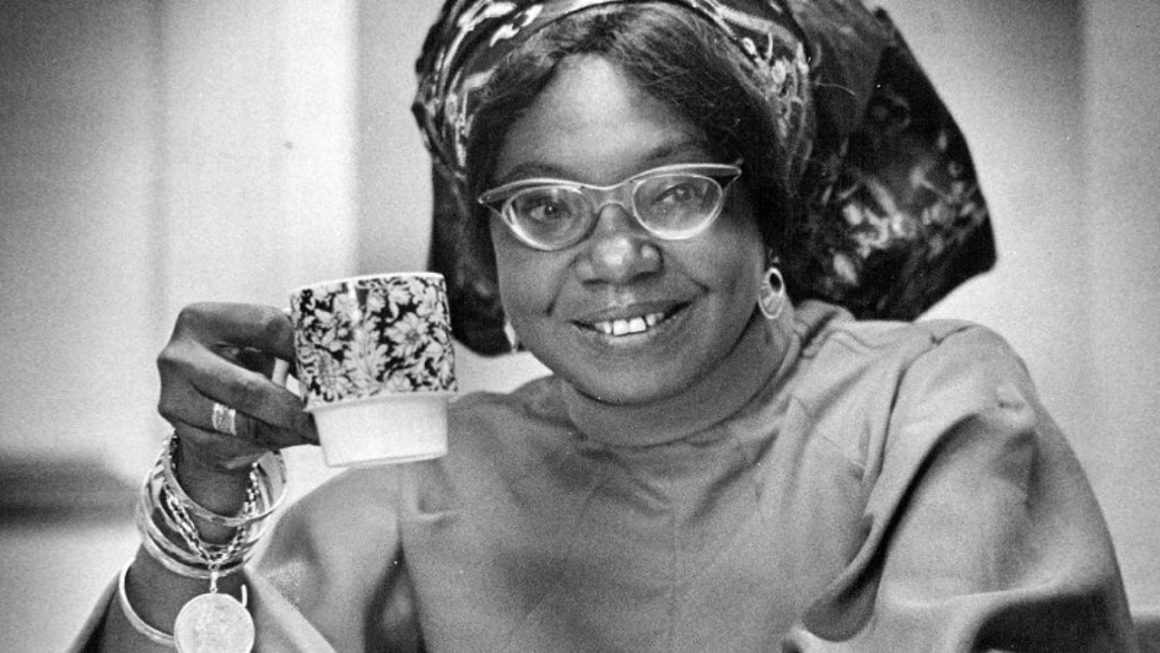 15. Sikiru Adepoju
First Nigerian Musician To Win A Grammy Award (2008)
Sikiru may not be a household name but he should be. He is currently the first and only Nigerian musician to have won a Grammy Award, a feat is achieved at the 51st Annual Grammy Awards in 2008 for his Global Drum Project. His win came in the Best Contemporary World Music Album category.
A Nigerian drummer and percussionist whose collaborations range from Sir Shina Peters to Carlos Santana.
Technically his first win should be considered his second, because in 1994 he was credited by Grammys on another win – he was only named as a collaborator and not a primary creator.
Born in November 1952, Sikiru was born to Chief Ayanleke Adepoju and Mrs Adepoju in Ibarapa, Oyo State. He was born into a lineage of drummers. His great-great-grandfather down to his father all carried the name, 'Ayan' which is a Yoruba identifier for drummers by trade and heritage.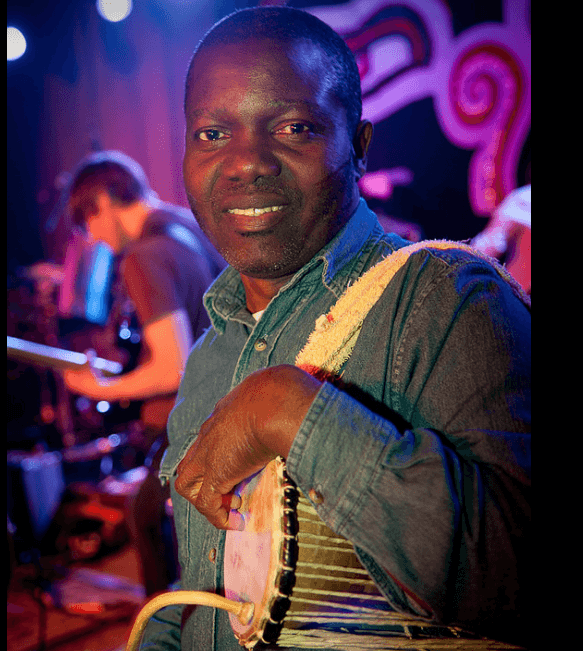 16. Pearlena Igbokwe
First Nigerian, First African To Head A Major Hollywood Studio (2016)
Pearlene made headlines all over the world earlier this year when she became the first African to head a major Hollywood studio as Chairman, Universal Studio Group. This appointment makes her one of the most senior black women in the TV business.
Pearlena has had an illustrious professional career in Corporate and Entertainment America. She worked as Group Representative at Prudence Financials before entering the entertainment industry by joining Showtime as direct response marketing manager. She worked with Showtime for 20 years and rose to the position of Senior Vice President before leaving in July 2012.
In 2012, she joined NBC as the Executive Vice President (EVP) of drama programming before being named the President of Universal Television, a subsidiary of NBC Universal, in 2016. Some of the shows she oversaw include "The Good Place," "Superstore" and "Brooklyn Nine-Nine".
17. Diana Ejaita
First Nigerian To Team Up With Coca-Cola To Commemorate Nigeria's Independence Anniversary. (2020)
Diana is a Berlin-based multidisciplinary artist and textile designer. Her work is heavily influenced by both her Nigerian and European origins. She is documented as saying she likes to play with the geometrical, ancient African symbology and organic forms.
Born in Italy, Diana shuttles between Germany and Nigeria. She has achieved many feats including designing a Google Doodle commemorating the 119th birthday of Funmilayo Ransome-Kuti. And more recently, Diana teamed up with Coca-Cola to create a special commemorative Independence Day Pack loaded with a message of celebration and pride commemorating Nigeria's 60th Independence anniversary.
For the design, Diana employed a graphical re-imagination of the birth of a strong and independent nation, akin to a woman empowered, an eagle taking flight, in an exemplary portrayal of the energy, diversity, and positivity of the Nigerian spirit.
18. Misan Harriman
Misan is quickly become the toast of the Photography world. He is the first black person in the 104 year history of British Vogue to shoot the cover of its September issue. His strong reportage style and unique eye for narrative has captured the attention of editors and celebrities around the world.
Photographer, creative director and cultural commentator, Misancontinues to dedicate his lens to documenting historic moments in history, most recently the Black Lives Matter movement in London.
He has also photographed high profile celebrities, including Stormzy, Tom Cruise, Adwoa Aboah, Giorgio Armani, Kylie Minogue, Cate Blanchett and Olivia Colman to name but a few.
His work has been featured in Vanity Fair, Harpers Bazaar, People Magazine and The Telegraph among others.
Nigerian born, Harriman was educated in England where he developed a life-long love for the arts. This led him to picking up a camera and honing his craft. Harriman is completely self-taught.