By Meyiwa Kpiasi
Her name Aduke means someone who is loved and cared for. It only makes sense for this love to be inward as well.
Aduke Shitta-Bey was discovered at the age of 16 during a chance encounter with actress and model, Eku Edewor. This led to her participating in the Elite Model Look 2015, and even though she didn't win, she created a significant buzz. Being exposed to the modelling industry at such a sensitive age exposed her to a lot of attention and negative criticism about her looks and coming from a rather conservative family did not help matters as well. She was constantly slut-shamed for owning her body and sexiness, which resulted in her confining herself into a box to please others.
I really stooped low, I was labelled as a bad egg, and because of that I kept on trying to do things to please others.
Today she has learned to let go of what others think, be carefree, explore her creative side and even womanhood. She has even developed a unique personal style which embodies her personality; chic meets tomboy.
With every powerful strut she takes down the runway, she views every moment as a highlight and does it for her fulfilment. This journey of self-love has led to her inspiring other women, even though it is not her intention.
I don't really want to put myself in the position to inspire other women, what i do is for my heart.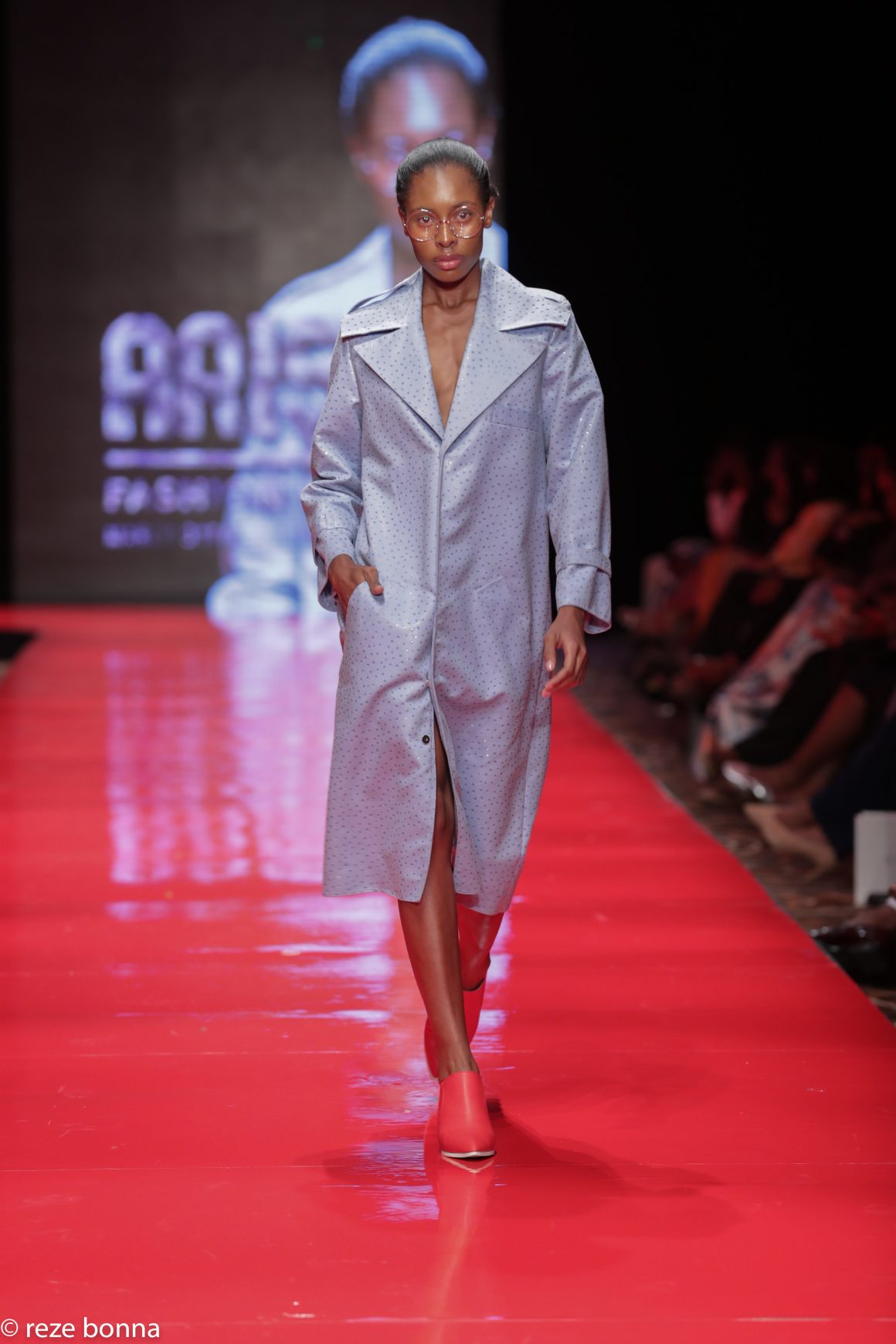 Every now and then, young girls and women come up to her at parties and at restaurants thanking her for her badass energy and telling her how much they look up to her.
Other than being a skilled model, Aduke also has a very creative side. Her first love music has led her to develop an interest in becoming a deejay. While that's in the works, she's also trying out her hands in movie production, her first a documentary on the modelling industry in Nigeria which would be released sometime in 2021.
One to look out for, Aduke is beyond a rising star and has proven this with the power of self-love, acceptance and perseverance.