She's fiery, she's feisty, she's flawless and although she recently crossed 50, she shows absolutely no signs of slowing down. She's supermodel Naomi Campbell, and she boasts one of the longest careers of anyone working in the fashion industry today.
The list of Campbell's career accomplishments goes on ad infinitum, and her career is so sprawling that it can be hard to know which thread to pull first. In this feature, we shine a spotlight on one of the most enduring legacies in the entire industry.
BORN A STAR
Born in Streatham, South London in 1970 to a Jamaican-born dancer, Campbell was raised around the creative arts. She accompanied her mother across Europe with her dance troupe Fantastica at an early age and entered the Barbara Speake Stage School when she was three.
At the age of only seven, Naomi Campbell was featured in Bob Marley's music video for "Is This Love", all but sealing her fate as someone destined for the spotlight. By 10, she had been accepted to the Italia Conti Academy of Theatre Arts, where she studied ballet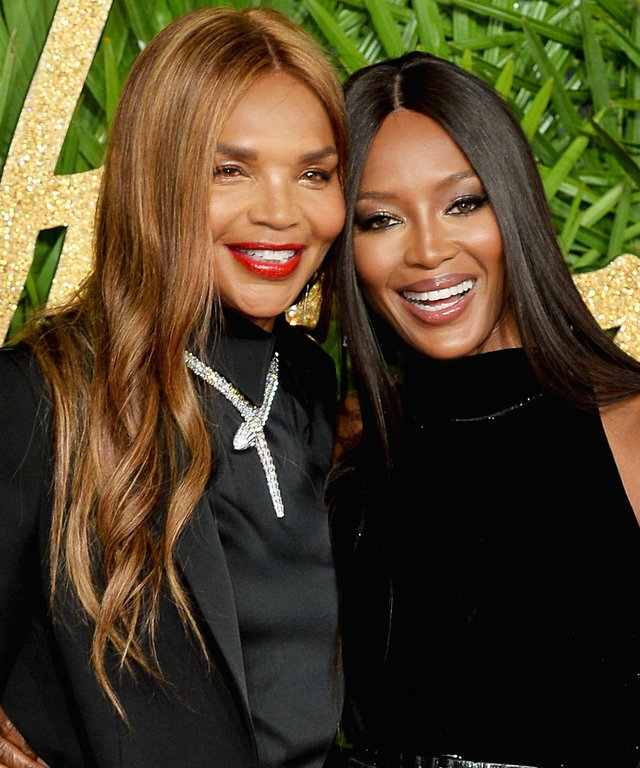 MODEL IN THE MAKING
At 15, she was discovered by the head of London-based modeling agency Synchro and was quickly signed to Eileen Ford after that. At 16, she landed a coveted magazine cover and modeled for dozens of campaigns, but the catwalk was right around the corner.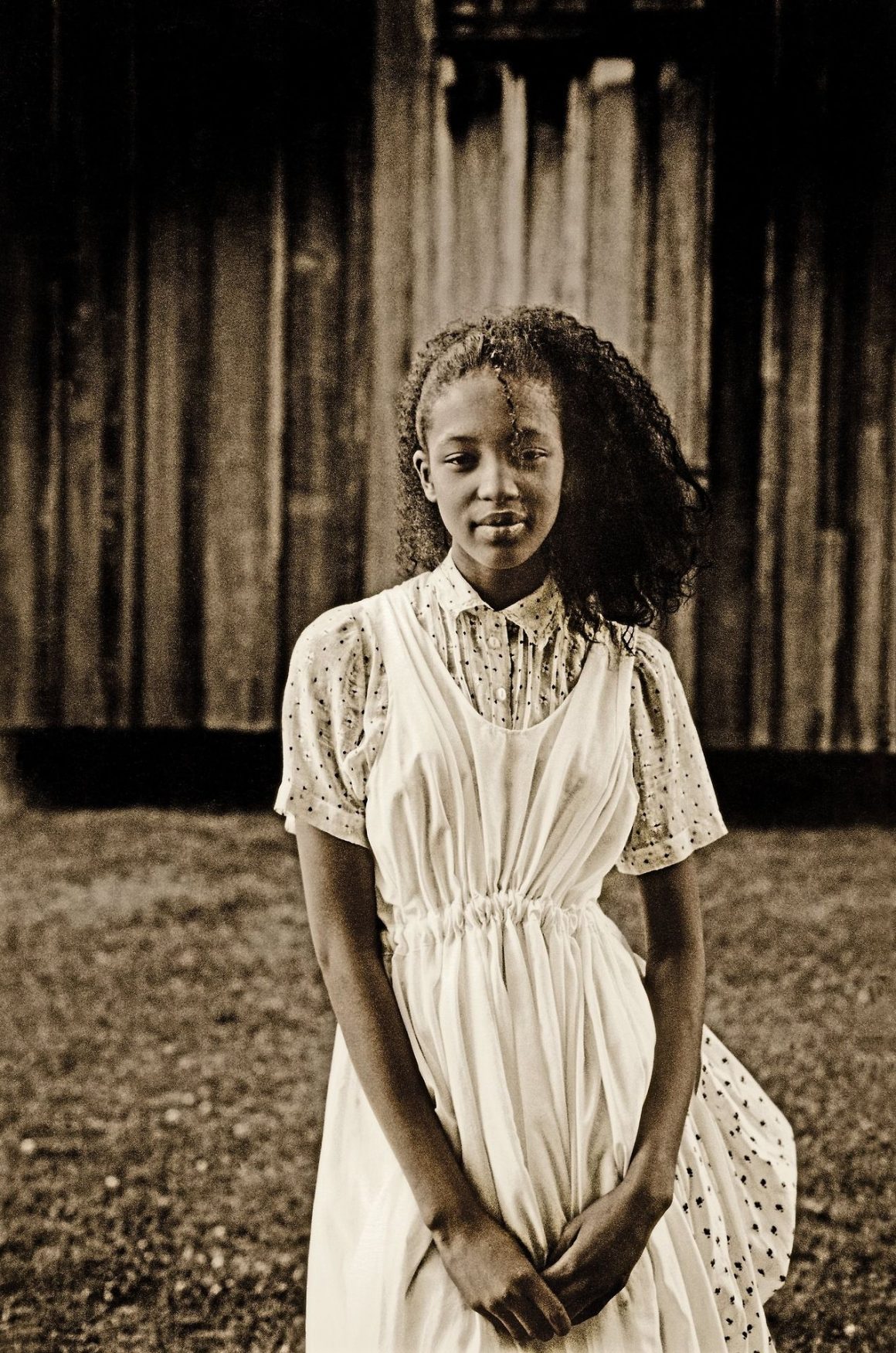 THE BIG BREAK
Campbell's big break came in 1987 at the age of 17, when she walked for buzzy young designer Marc Jacobs at New York Fashion Week wearing little more than a bath towel. She then landed a spot on Yves Saint Laurent's Couture catwalk, quickly becoming a fixture at YSL shows.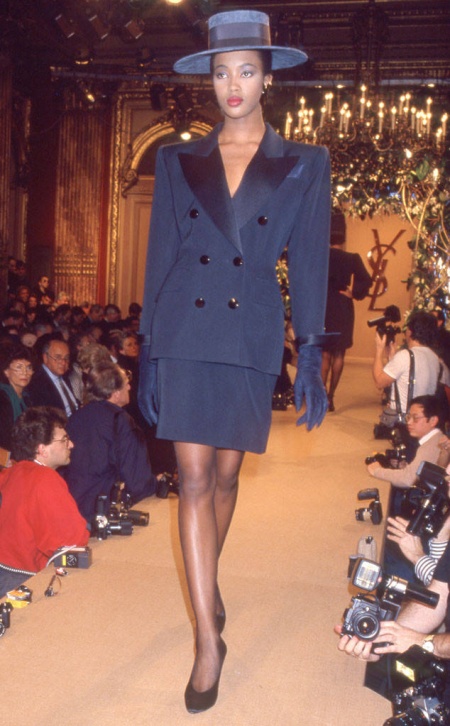 CATWALK QUEEN
Campbell is considered to have one of the best walks in modeling history. Her leggy, confident stride – served with a side of attitude – makes her one of the most compelling figures on the runway. Her extraordinary physique and head-turning personality have had designers lining up to book her for their ad campaigns and runway shows. In the 90s, she was a fixture at Azzedine Alaïa, Anna Sui, Chanel, Fendi, and Versace.
But it wasn't all rosy for the fierce and fiery Campbell, who cited moments of bigotry and discrimination that made booking jobs difficult at times. In an essay penned for The Guardian, Campbell said, "When I started out, I wasn't being booked for certain shows because of the color of my skin. I didn't let it rattle me. From attending auditions and performing at an early age, I understood what it meant to be black. You had to put in the extra effort. You had to be twice as good."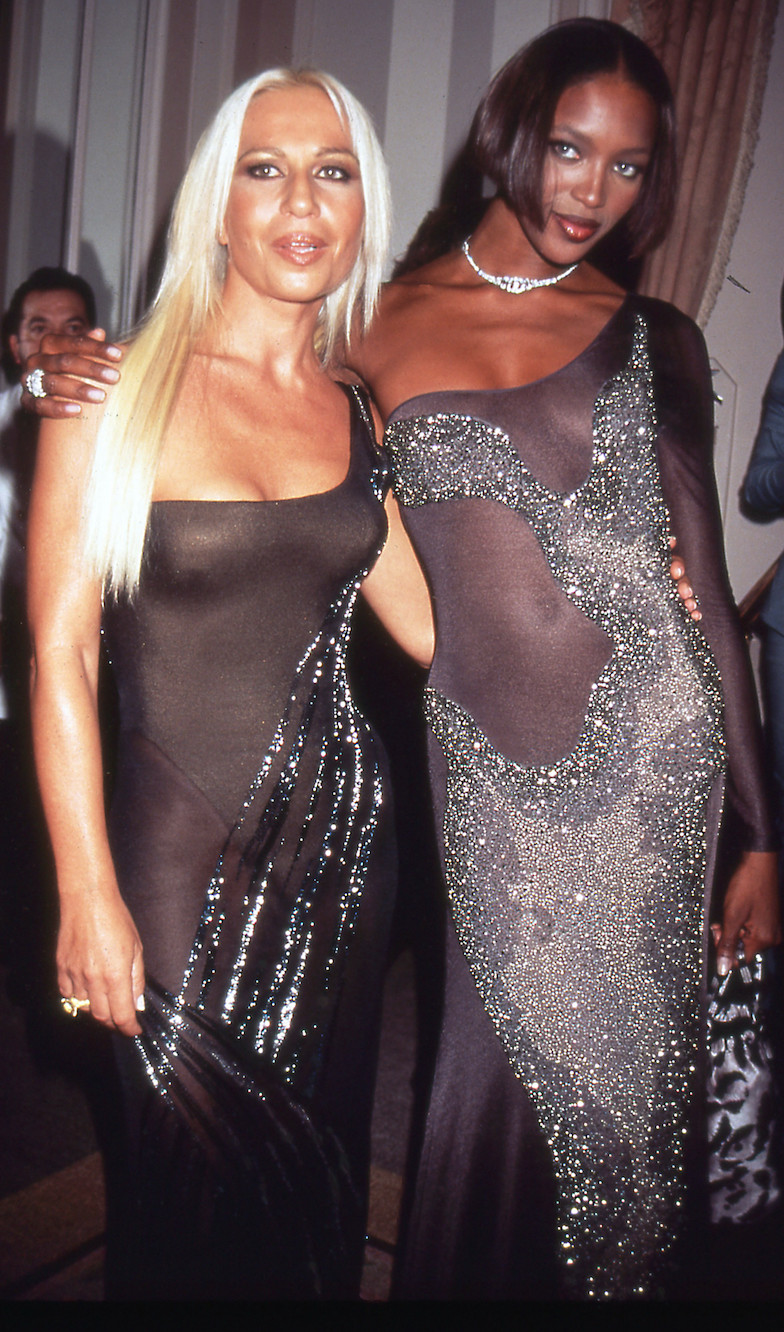 THE TRINITY
Fortunately, at the start of her career, Campbell became close friends with fellow supermodels Christy Turlington and Linda Evangelista – the three would soon be referred to in the industry as "The Trinity". Turlington and Evangelista were instrumental in Campbell career, often insisting that Campbell be booked alongside them in certain shows – kind of like the present-day inclusion rider encouraged by the #TimesUp movement.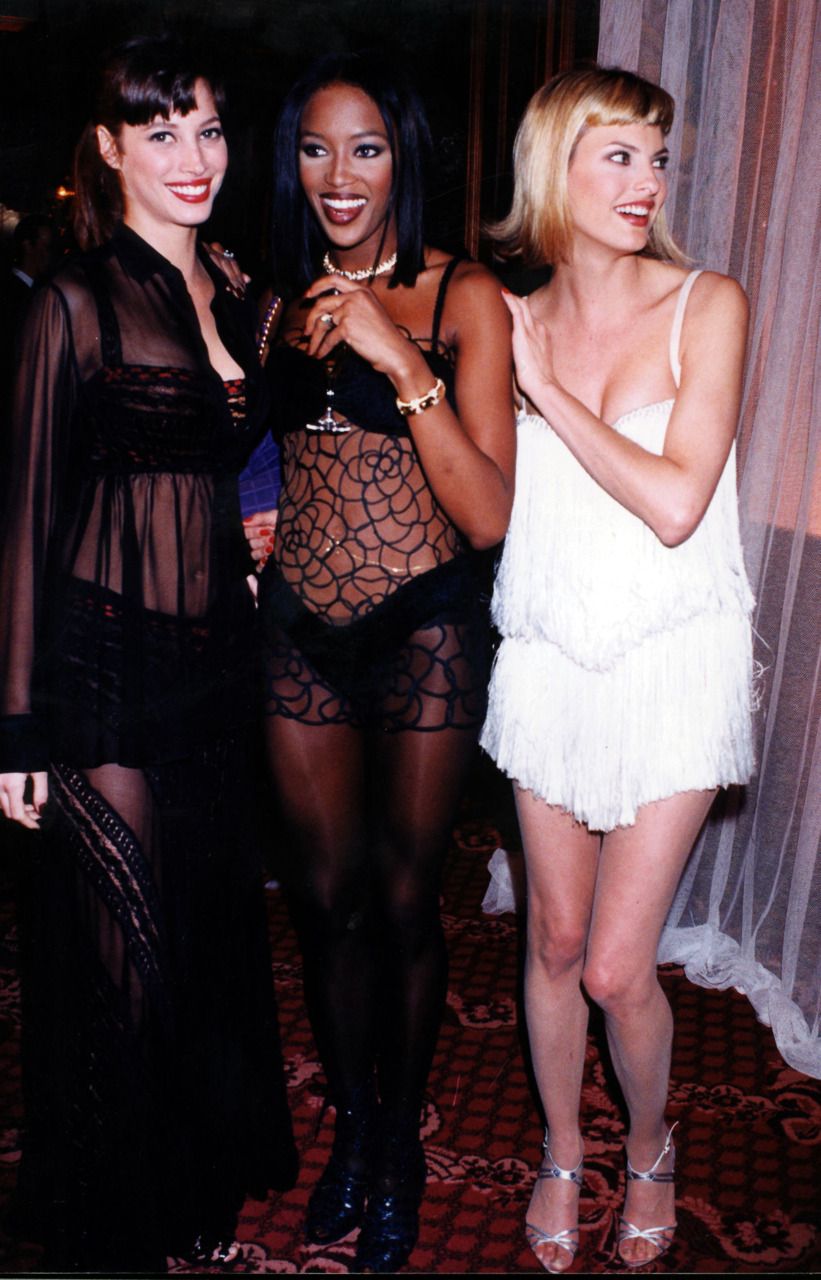 THE MODEL LIFE
In the 2000s, she enjoyed a thriving career as one of the world's biggest supermodels and a Victoria's Secret Angel. She was a regular at Julien Macdonald, Elie Saab, Dolce & Gabbana, Tommy Hilfiger, Dior, and Yves Saint Laurent.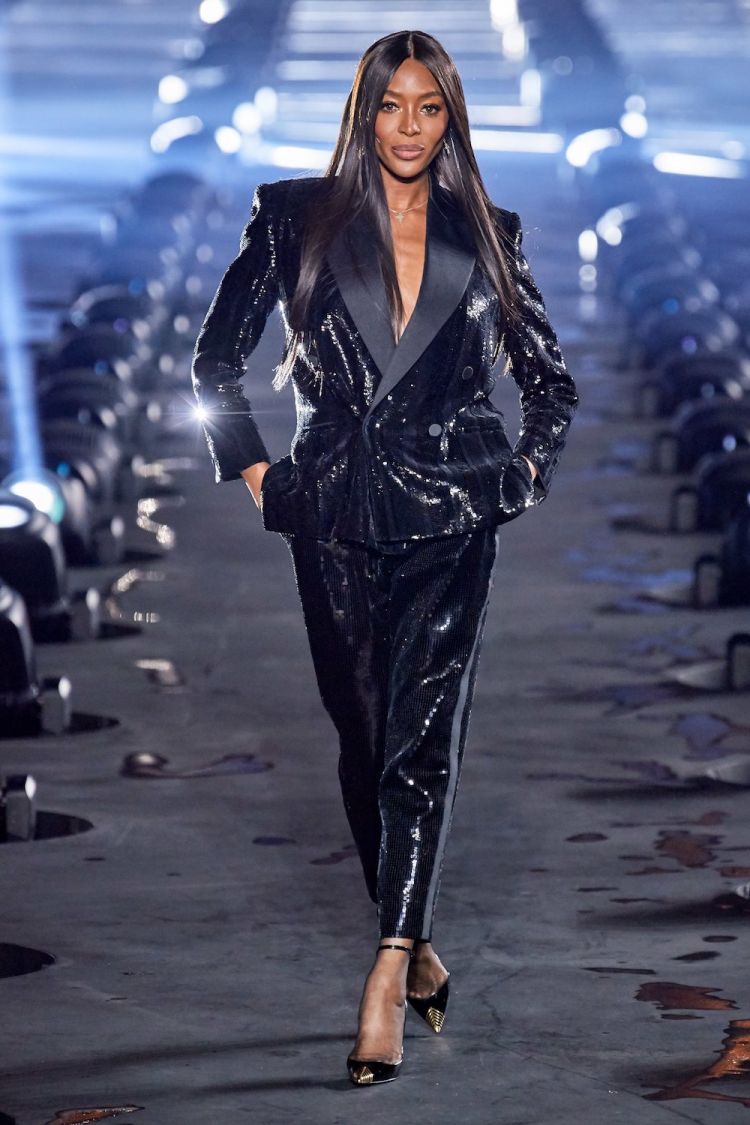 FASHION FOR RELIEF
Campbell's modern career proves the evolution of the legendary supermodel – from catwalk queen and cover girl to activist and TV actress. Over the years, she has become outspoken about the lack of diversity in the fashion industry and, in 2013, joined Iman and Bethann Hardison in an advocacy group called Diversity Coalition that petitioned governing bodies at fashion weeks around the world to include more models of color in their shows.
Additionally, she has worked with multiple charitable organizations through the course of her career, raising money for breast-cancer awareness, poverty in Brazil, the Haiti earthquake, terrorist attacks in Mumbai, and maternal health. Campbell's present-day career also involves the occasional television stint. In 2005, she established Fashion for Relief and hosted its first charity fashion show to raise funds for victims of Hurricane Katrina in New Orleans. Since its conception in, Fashion for Relief has presented shows in New York, London, Cannes, Moscow, Mumbai and Dar es Salaam, and has raised millions of dollars for various causes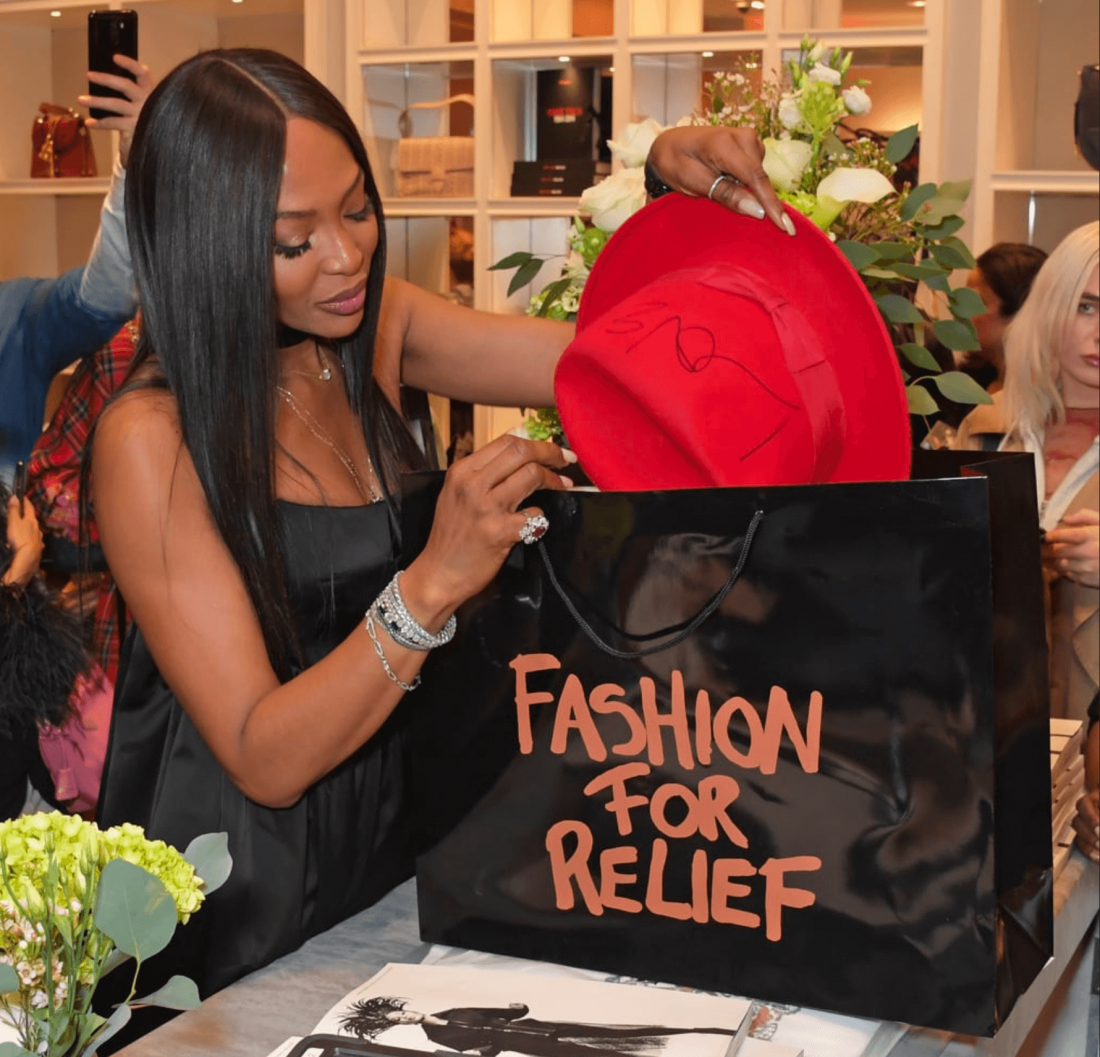 ARISE FASHION WEEK
Joining hands with one of Africa's most respected fashion showcases, ARISE FASHION WEEK, Naomi in 2018 and 2019 threw her weight behind the African fashion industry as it took its long-overdue place on the global stage. An effort which has oushed the likes of Kennet Ize on to the global fashion scene.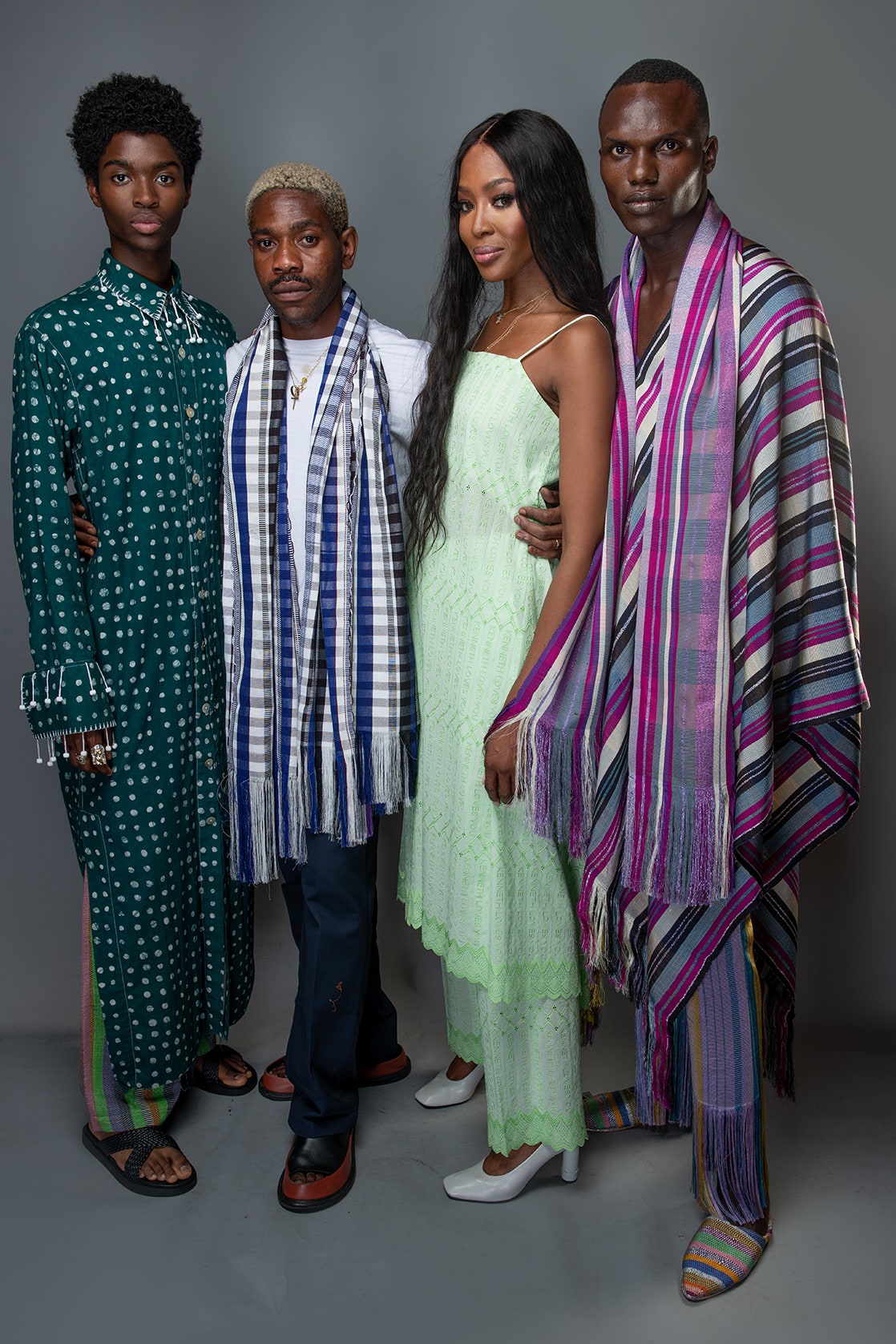 STILL ON TOP OF THE GAME
Also, in 2018, Campbell was tapped for the Versace supermodel comeback and Gianni Versace tribute collection. She has also walked for Louis Vuitton menswear and Dolce & Gabbana's special Alta Moda Spring/Summer 2018 show. In 2019, she returned to the Valentino Couture Catwalk after a 14-year absence, closing the show in a jaw-dropping look that reminded us why she has been able to stay on top of the modeling game all this time.