Electric Dance Music is considered one of the most globally recognized music genres, probably because of how its subgenres are widely spread, catering to a vibrant dance crowd. With a selection of sounds like disco, synthpop, trance, house, dubstep, trap, techno, electro, drum and bass (to mention a few), it has brought about a rave culture that proves for sure that Nigerians are not an exception to this culture.
There are several EDM gatherings across Lagos like; Element House, Sweat It Out, Real House Heads of Lagos, The Lagos Underground People, Twisted House, House of the Reef, not to leave out House of Curiosities and Nataraja Nights, which aren't done as frequently as the others but are considered as the true techno nights.
Some of these parties are done at beaches, bars/lounges and hall spaces to accommodate the growing crowd, but one thing for sure is that they are all usually private for the sake of creating a safe space, being that the majority of ravers are considered to be the marginalized who are looking for a bit of freedom to be their most authentic selves in peace.
So, attending a typical EDM rave involves deciding to either pre-book tickets at a discount or purchase at the venue's entry (but for an inflated rate, of course), which is understandable as regards filtering the crowd fulfilling a well-known quick sales technique.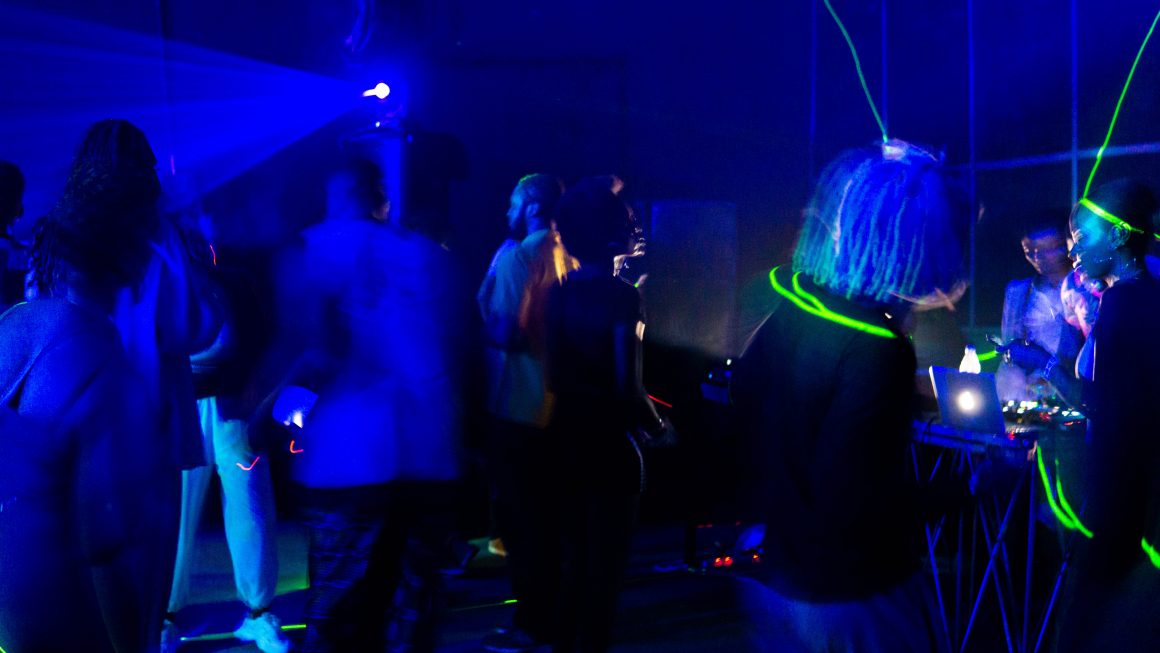 For that reason, I'm guessing that's why there wasn't a queue at the 9th edition of "Sweat It Out" organized by Ebi Atte and Ejiro Otiti. They began as really good friends who both love EDM but had nowhere to vibe, so they decided to set up an event where fellow electronic music lovers could converge. Smart, huh? In a conversation with Ebi on pioneering the scene in Lagos, he delves into how he got accustomed to EDM partying, saying, "My first underground electronic clubbing experience was on my mate's 21st birthday in 2011, we had just had a banging night, and we were goofing on the streets of London when one of my mate was like; I know somewhere we can go that would change this night and even elevate the experience we just had, and boom…we were on our way to a place called Fabric, I can never forget that experience. We all left feeling so free! The vibe, the music and everything else felt like nothing I had ever seen or heard before. Such a liberating experience, and from then on, I made it a priority to attend club nights, festivals and all that stuff around the UK. Keeping in mind that it would be something to explore in Lagos."
Staying true to his plans, he moved back home from the UK, gradually connected with like minds in the EDM world and made it a point of duty to set up a fully dedicated team for the project. Adedoja Duroshola, a member of the SIO team, explains her take on how it feels to be present during the raves with so much passion in her eyes as we chatted. "The feeling of being able to just move in a way the music demands is the most liberating thing for me. There is a feeling of nothingness and realizing you are all simultaneously. It's in the way the scene vibrates together as a collective when we convene. It's never just about the music alone, and don't get me wrong, that is a powerful thing in itself; it's more about what and how you feel when you come together to rave. The familiarity and camaraderie in spirit are what the music creates." She also adds: "I see the rave scene more like a growing community. Every party you go for almost always has the same people out for a great time, sharing positive energy. And a few new converts now and then who eventually go on to spread the gospel of how good raving is and eventually become staples themselves."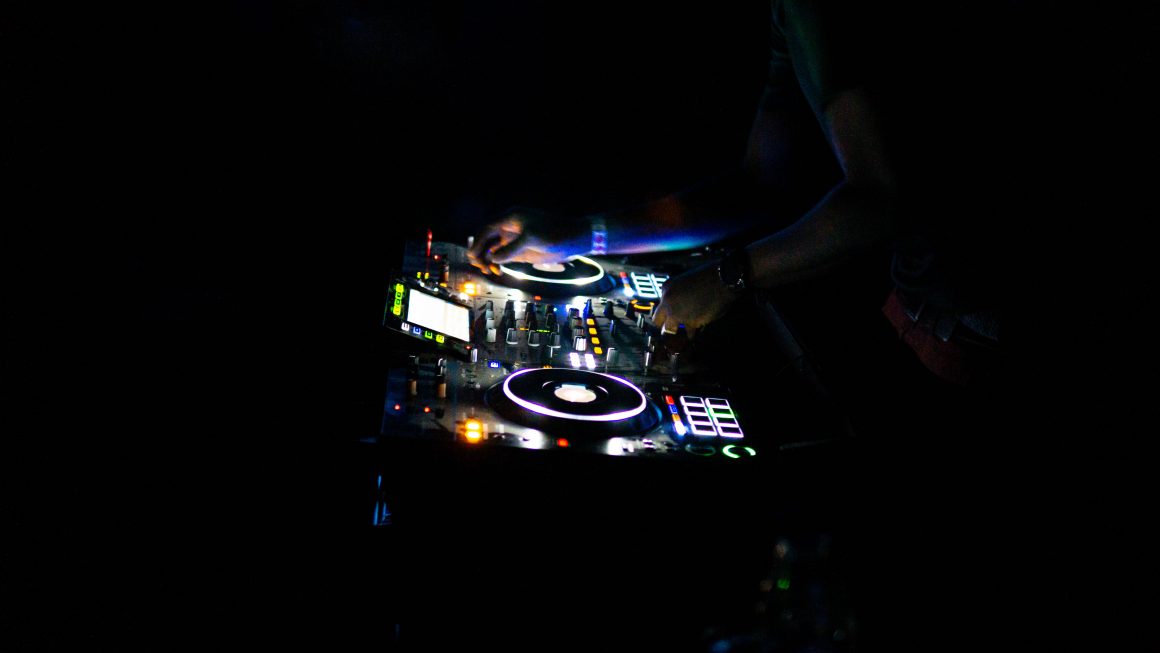 Although nicely dressed, I've noticed a casual approach to everyone's outfits, declaring comfort as a goal because it will be a long night of dancing, sweating and periodic chats during air outbreaks. Thankfully, fellow attendees seem so warm, with some of them in small groups catching up with old friends and making new ones almost as easily. That sight had me instantly taken aback by how receptive the energy is at a rave – totally unexpected, I tell you. I got into conversations with two beautiful ladies and electronic music heads, Lanre and Aku; we all talked about their feelings at the EDM gatherings. They both had a lot to say. For Aku, "The rave culture has been quintessential moments shared with fellow happy people! The general vibe I have received has mesmerized me, so I will keep coming back for more. This is an experience I have not been able to find elsewhere; the rave culture is my healing arena…my new happy place!" Nodding her head, Lanre added that she feels perfectly safe at raves because of how calm and respectful everyone is. She also stated some of her fears about bad eggs getting involved and sabotaging the good energy that has been established.
Stepping into the hall, the high tempo music first hits me, then the strobe lights, which add to the general ambience. Loads of people focused on the DJ, gyrating to each music selection, visibly letting loose and having a great time. I notice that there is such a great mix in the crowd, with a lot of foreigners (expatriates), alongside Nigerian youths and adults. Listening to the music, I can understand the need to embody freedom and feel safe in this kind of environment, with zero tolerance for judgments – even for an obscure individual.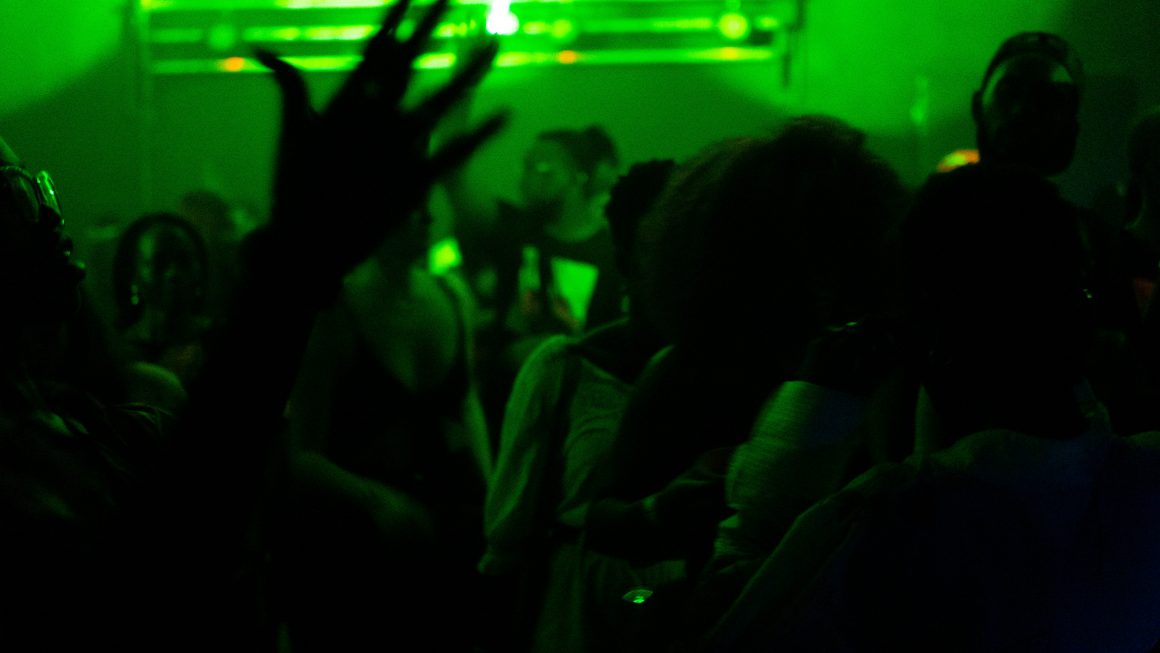 The DJ lineup is a huge motivation for everyone because they keep the parties active. Each person I spoke to seemed very impressed by DJ Tigran, highlighting his prolific take on musical sequencing. Nonetheless, other skilled DJs such as Tomce, Sons of Ubuntu, Pyvaniac, Fenn Reda, ICEY, Del Noi, Minaise, Karlo Wanny, Bedshed, Smallazka, A.T.A, Chichi, Spaceshinobi, the upcoming Traumer and Prince of Denmark (DJ Metatron) are all fantastic at what they do. According to Ebi, it's about playing sounds that communicate the emotions felt regularly, and it happens to be a pleasure when people are in sync and on the same journey with the music.
Although it may seem like nothing else can be done to make these EDM gatherings any better, the idea of bigger events, a need for consistency and maintaining safety are paramount. All that said, I guess we can agree that we are on the verge of an electronically harmonic future, but only as a collective force can we cause real impact.