Comic Relief!
We have watched many stand up comedians that have made our stomach ache with laughter anytime they mount the stage to regale us with their various jokes. Some of these comedians make the best MCs till date because of these rib-cracking jokes. But with the advent of social media come the new crop of comedians that are somewhat different from standup comedians because they create skits. They have created various 'characters' that have now become household names. These new genre of comedians are taking advantage of the wide reach social media has to create creative, engaging and funny content entertaining to the average social media user. They also highlight trending topics and create skits with life lessons while also using their platforms as branding spots for brands who want to advertise their products based on their social media engagement and analytics. This week Funke Babs-Kufeji speaks to five wave making skit comedians Debo Adebayo AKA Mr Macaroni, Aloma Isaac Junior AKA Zicsaloma, Samuel Animashaun Perry AKA BrodaShaggi, Greene Apaokagi Maryam AKA Taaooma and Bukunmi Adeaga-Ilori AKA KieKie, who talk about using smartphones to generate laughs and grow their audiences. They have turned comedy skits into a lucrative business opportunity and have been able to sustain their social media momentum so far and everything else in between.

Broda Shaggi
(Samuel Animashaun Perry)
How did you discover your passion for comedy and start creating skit content for social media?
I discovered my passion when my friends back then in Unilag, told me I was funny. My lecturers also mentioned so severally. But my creative juices transcends comedy, as people also commended my acting skills each time I got to perform before them, especially for academic purposes. Because willing is not enough; we must do, I developed more interest in my creative side. I started creating skits on social media in 2017. Prior to that, I was already creating comic contents in 2015 at Unilag, but 2017 was the year of social media for me, as I was keen on getting the desired recognition and visibility.
Who are some of your biggest influences in comedy and skit making?
The beautiful thing about learning is, nobody can take it away from you. Nobody is an island of knowledge, knowledge doesn't end with any person. Honestly, I learn from anyone in the entertainment industry; ranging from comedians, to skit makers, to actors, singers and more. As long as I share moments with a creative person, I would surely tap one or two of their creative juice. Knowledge, to me, has nothing to do with age, gender or social status. I didn't set out to choose a role model in the industry specifically in skit making sub-section of drama. I have always been myself, I have always believed so much in what I have within me. The force keeps me going even though I learn from the successes and mistakes of other creative personalities. This doesn't mean I am a perfect content creator. There are times I fail at content creating, I pick myself up and strive to do better till I get the desired results.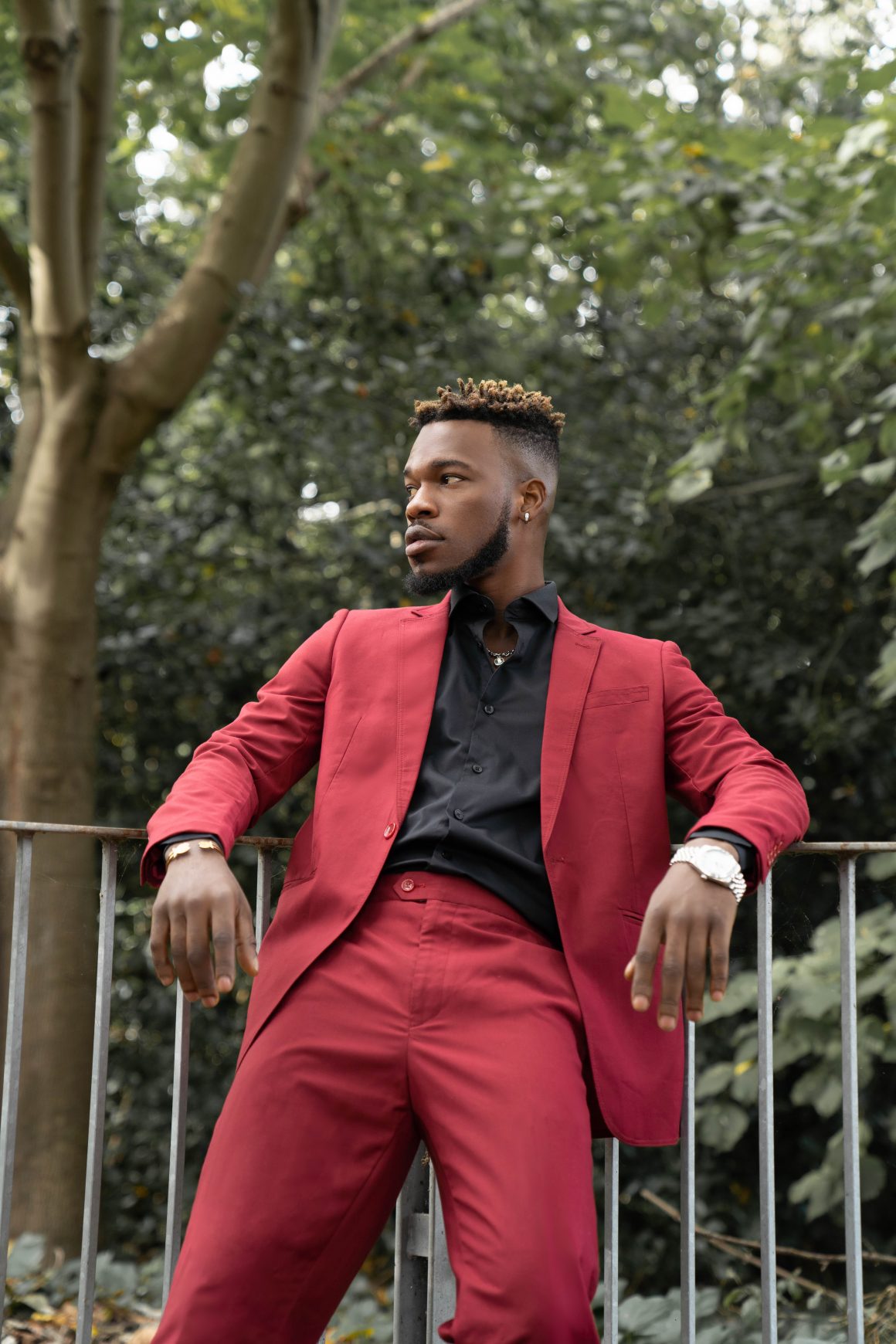 Do you write your scripts or what is the process of making a skit, what inspires you?
Yes, I write all my scripts, because I feel my stories define me; my stories tell a lot about who I am creatively. When I write story drafts, I develop ideas for other thematic structure that I would later develop into another story.
My primary inspiration on contents creation comes from God; while on the secondary, my life struggles and everything inspires me. issues of my environment are usually reflected in my art, you cannot separate my background from my craft.
When you're out someplace and you think of something humorous, do you stop and write it down or do you just catalog it in your head?
Yes, whenever I am out and I think of something funny or a situation captures my attention, I write it down immediately. Notepad is one of the most used applications on my phone. If you see me on my phone and I am not on social media, it means I am noting creative points so not to forget. At a more relaxed time and space, I then sit down to develop all noted jotted into full script, which must have gone through series of drafts.
People say Instagram comedy is a fast route to fame and success, is this statement in anyway true to you?
I won't say Instagram comedy is a fast route to fame and success. Rather, it is an opportunity given to talents who can make effective, purposeful and consistent use of it. Social media is a very big platfoem on its own league. Everyone comes to work on their respective brands with the aim of connecting with wider customers. And comedy on it's own is of high social relevance. Looking at how tense the country's economy is, comedy plays a huge role as a form of therapy for every individual and family. Most people who come on social media after a hard day's work come online to get mind relieving content. That is where the place of comic skits comes in.
I am always careful about content ideas of sensitive issues to make comedy out of. Many comedians have come and gone, so I make proper use of my social media presence to create relatable contents that are friendly enough, but not leaving out educational aspect too.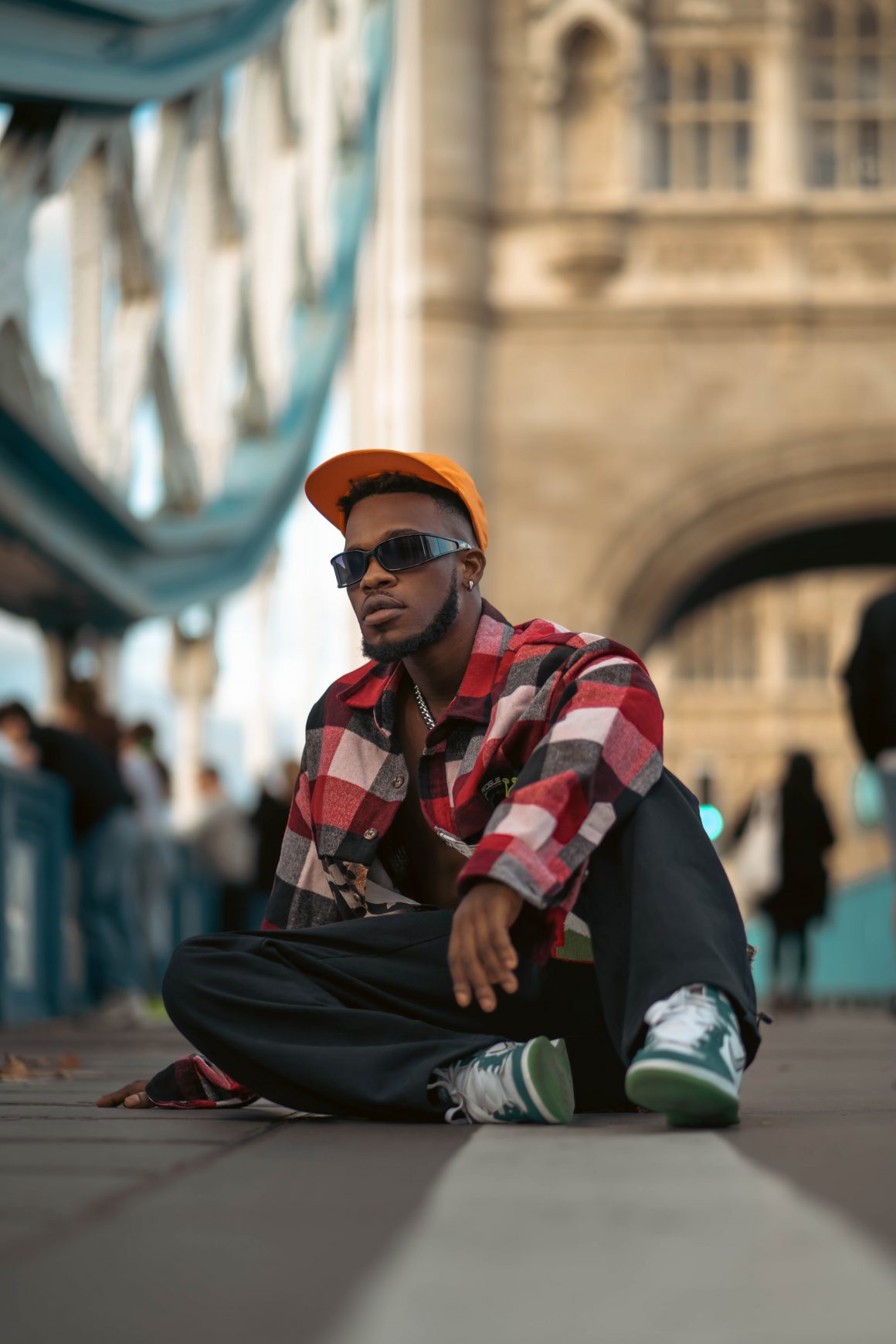 Will you say skit making is a lucrative career path and averagely how much do you earn a year making comedy skits?
Affirmatively yes, I would say skit making is a lucrative career path, particularly for those who set out to be in the business for a long haul. I would always advice up and coming content developers to focus more on the originality and acceptability of their contents more than about revenue. Once your contents comes from your heart, the place of passion remains sustained. Though the creative may at some point be bothered about money, which is actually not out of line, perseverance will pay off someday. Basically, when money comes first for a comedy content creator, such personality will gradually lose touch with creativity and commitment. For me, there are so many contents I have shot and that are yet to be published, because at the post production level, the team and I stepped down the contents due to lack of purpose in quality and message delivery. This speaks so much about raising the bar in terms of standard. A creator should never be under pressure to deliver.
If my comedy doesn't make me laugh, there is no reason putting it out there. I have to ensure that my work triggers in me, what I want others to feel when they experience it. Think, Create, make it a part of you, and the results will be astonishing.
Kiekie
(Bukunmi Adeaga Ilori)
You started as a TV personality, actress and fashion influencer on Instagram. How and why did you go into skit making on social media?
I create a fashion content called The Fashion Shock show. That show unveiled the funny part of me to peple and they started getting a glimpse of how funny I could be. As a result of that, I started getting invitation for collaboration for skits which landed me several skit features. Along the line, I realized that I actually love to do it and I enjoyed every moment doing it. I have always had interesting scenarios from experience to ideas which I will usually jot down and express via what I call the Kiekie Bants. So I reckoned, "How about translating the Kiekie bant into a skit?" And that was how I decided to give skit making a chance. At the moment it's going on just fine and I am absolutely loving it.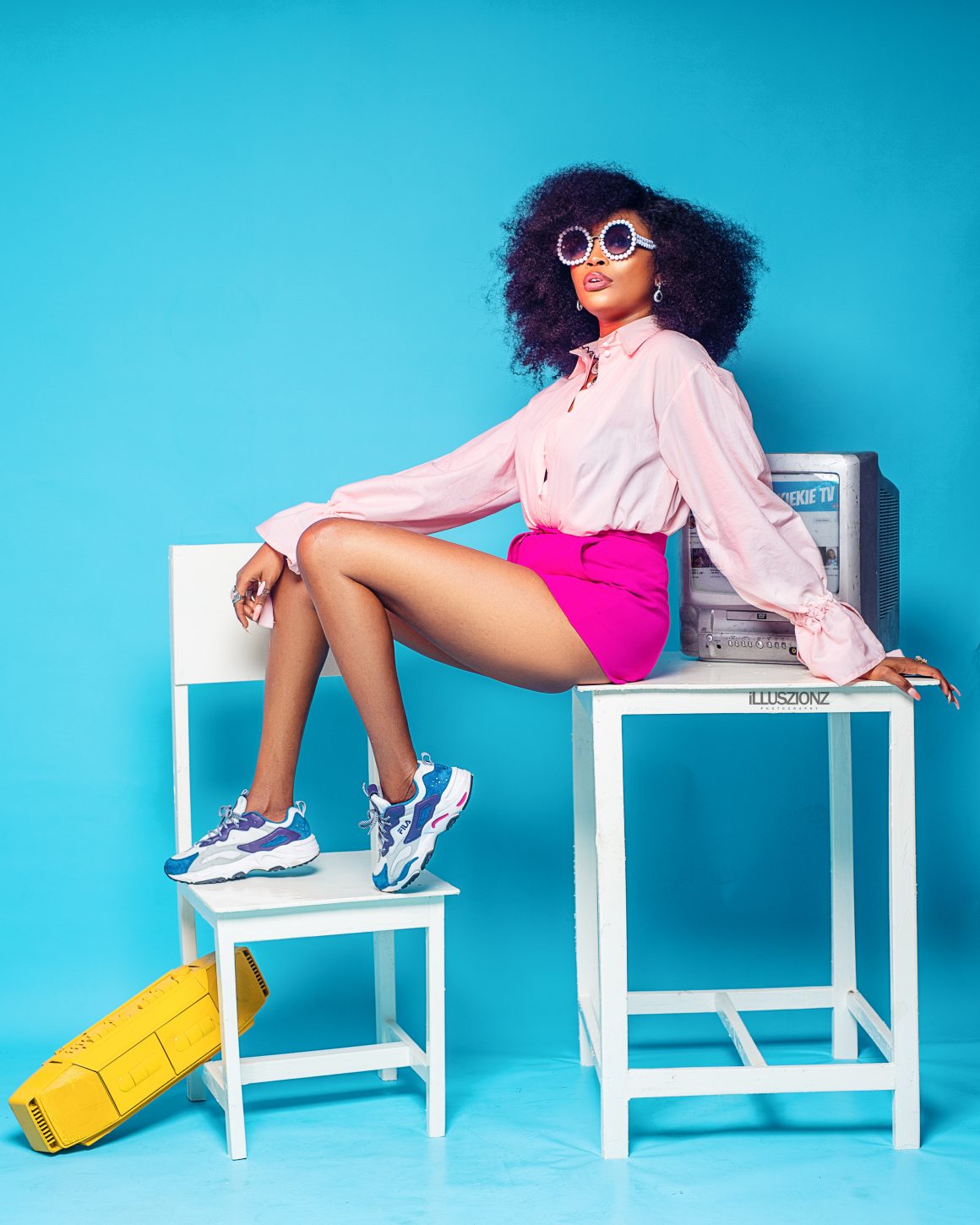 With you skit experiences and collaborations so far, is there anyone that still awes you or makes you nervous to work with?
There are creatives that I admire their works such as Broda Shaggi, Mr Macaroni, OluwaDolarz to mention a few. However, being nervous is not necessarily my thing! When opportunities come, I simply make the best of it
You constantly have to keep switching things up to keep your audiences entertained. What inspires you when you make skits and what is the process that goes into making it?
Another thing that inspires me is scenarios or circumstances around me. The process of creating a skit however involves casting appropriately to ensure that the story is properly told, the right location to tell the story right, the right props, experience and creative production crew, good script and many other several other peculiar factors.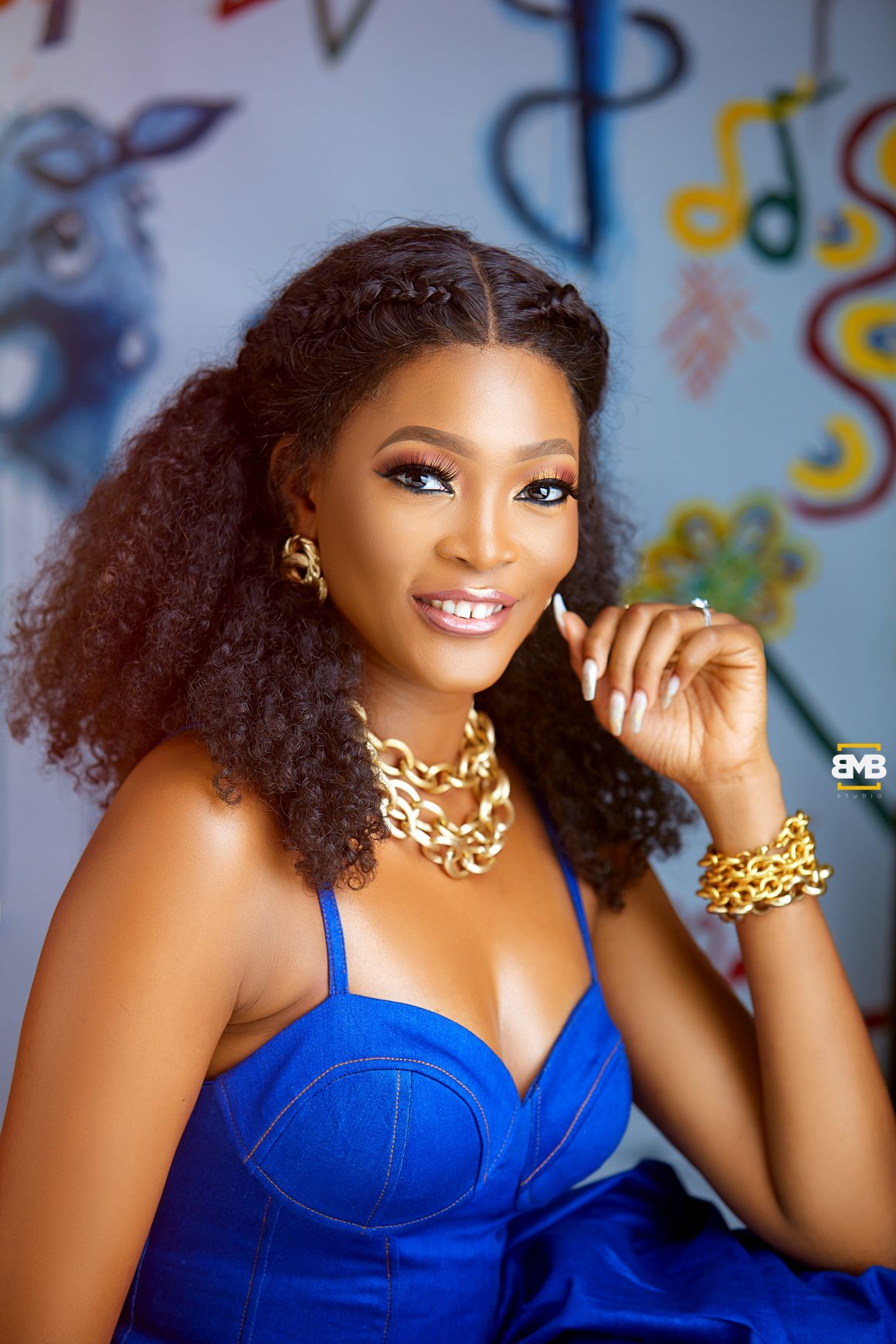 You have the talent in taking real life moments that aren't necessarily funny and turning them to humorous skit. How do you do that without coming across as being insensitive?
The most important like I said before is relativity. Relativity forms a huge part of the connection. The moment a lot of people are able to connect it becomes relatable. So, it is important that people are able to connect to you story line. In as much as some topics can be sensitive and sometimes uncomfortable, it simply means the storytelling must be done in a way that people are able to see the truth in the situation and the message is carefully and duly delivered, of which all of it, is embedded in comedy.People say standup comedians put in a lot more work than comedy skit makers on Instagram, in your own opinion can the two be compared?
In my opinion, the two cannot be compared! It's like talking about fizzy drinks and alcohol. The audience have preferences while the creatives have their own area of strength and specialization. These two areas require a lot of dedication, work and creativity. However, over the years we have had a lot of people who are used to standup comedy style while in recent times, we now have the skit comedy styles. These two styles are fantastic and specific skills are required to execute them. That way you will discover that not all stand up comedians can make skits and not all skit makers can do stand-up comedy. However, these are two different platforms that have been able to effectively entertain society at large.
What are the challenges you face as a woman making comedy skits in a male dominated space?
Interestingly, I don't see things from the man and woman perceptive. I see things from the angle of what needs to be done and how it is done. If I feel the need to collaborate with a female skit maker, I do so. If I feel the need to collaborate with a male skit maker, I do so. And when I think a male is what best suit the role, I'm not forcefully putting a female there and via versa. I will not say they are certain disadvantages or advantages in the space. What I see are creatives who are my colleagues. I believe the space is big enough to accommodate anybody who is able to provide or give some certain level of creativity for the amusement of others.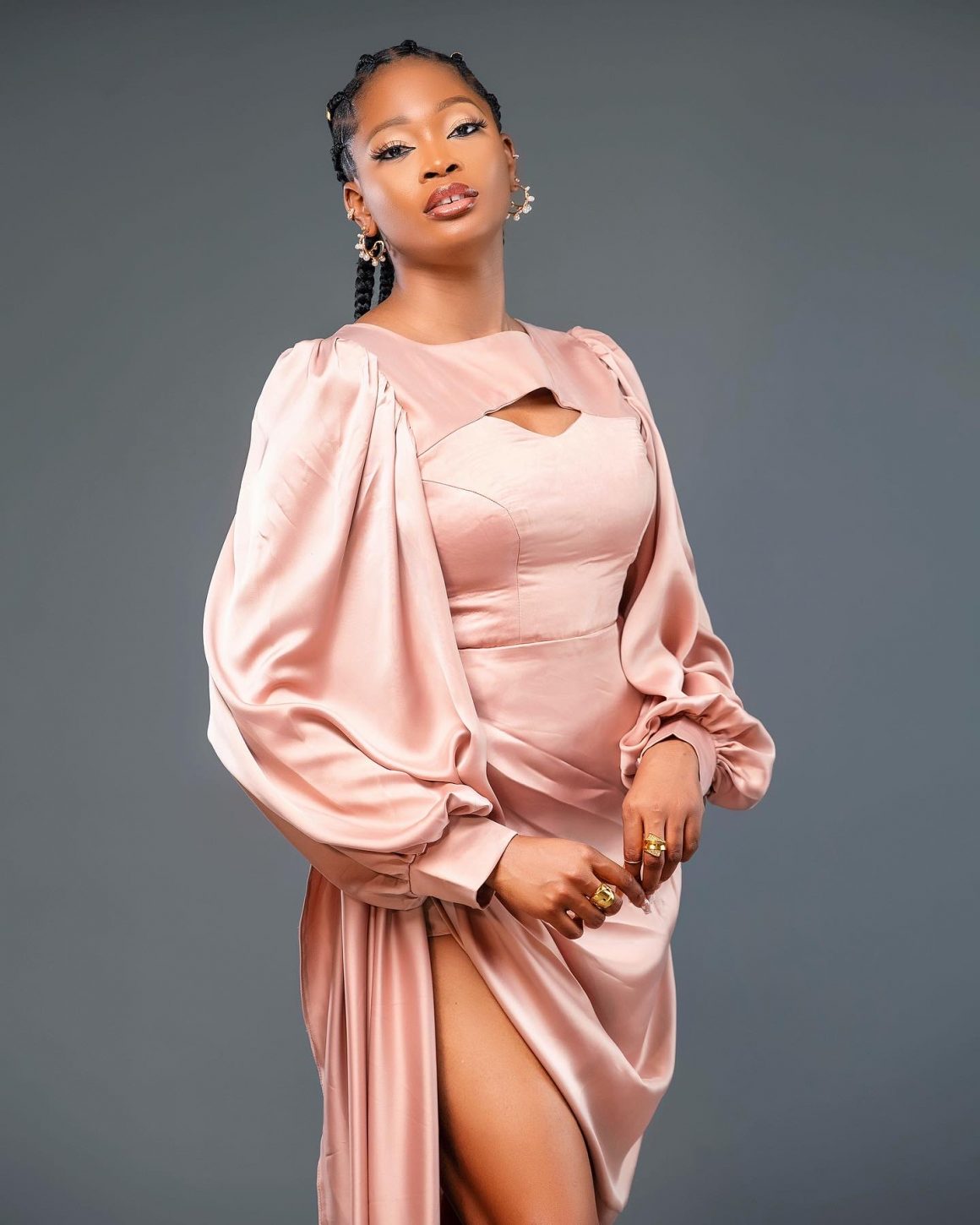 What advice will you give to those who want to go into skit making as a profession?
It has been an interesting experience and challenging at the same time. interesting because as a skit maker and actor, I have seen and watch myself grow and evolved. And I'm like "Kiekie wow! You actually just did that!" Seeing myself collaborate with several amazing talents, people that several years ago, l never thought l would work with but that is happening right now, is a beautiful experience! However, there are a few challenges. The biggest for me is the mind of the viewers. It's constantly evolving, so you have to constantly charge yourself, come up with great ideas and concept. There is also what we call the creative block, which means the inability to be creative. This happens and there is absolutely nothing that can be done other than taking some time out to rest, because what that means atimes is that the brain is tired. So you have to wait! Tou then have fans asking about your next skit, but because your creative juices are not flowing at the time, it becomes a challenge for you. But my advise to anyone up coming is don't force it, don't stress, be hardworking, be consistent and enjoy the process.
Taaoma
(Greene Apaokagi Maryam)
Why the name Tao and how did it come about?
I was looking for a name for myself back then and I thought of so many names. I later decided to pick the alphabets from my names, Apaokagi Maryam and the rest of my names and make TAAOOMA (Double A double O)!
You play Taaoo, Iya Taaoo (Ronke) and Kunle, Iya Taaoo's husband in all your skits. How are you able to master all the personalities so well?
I am so used to all my characters now. All it takes is for me to be in their costumes and I switch to their voices and personalities immediately.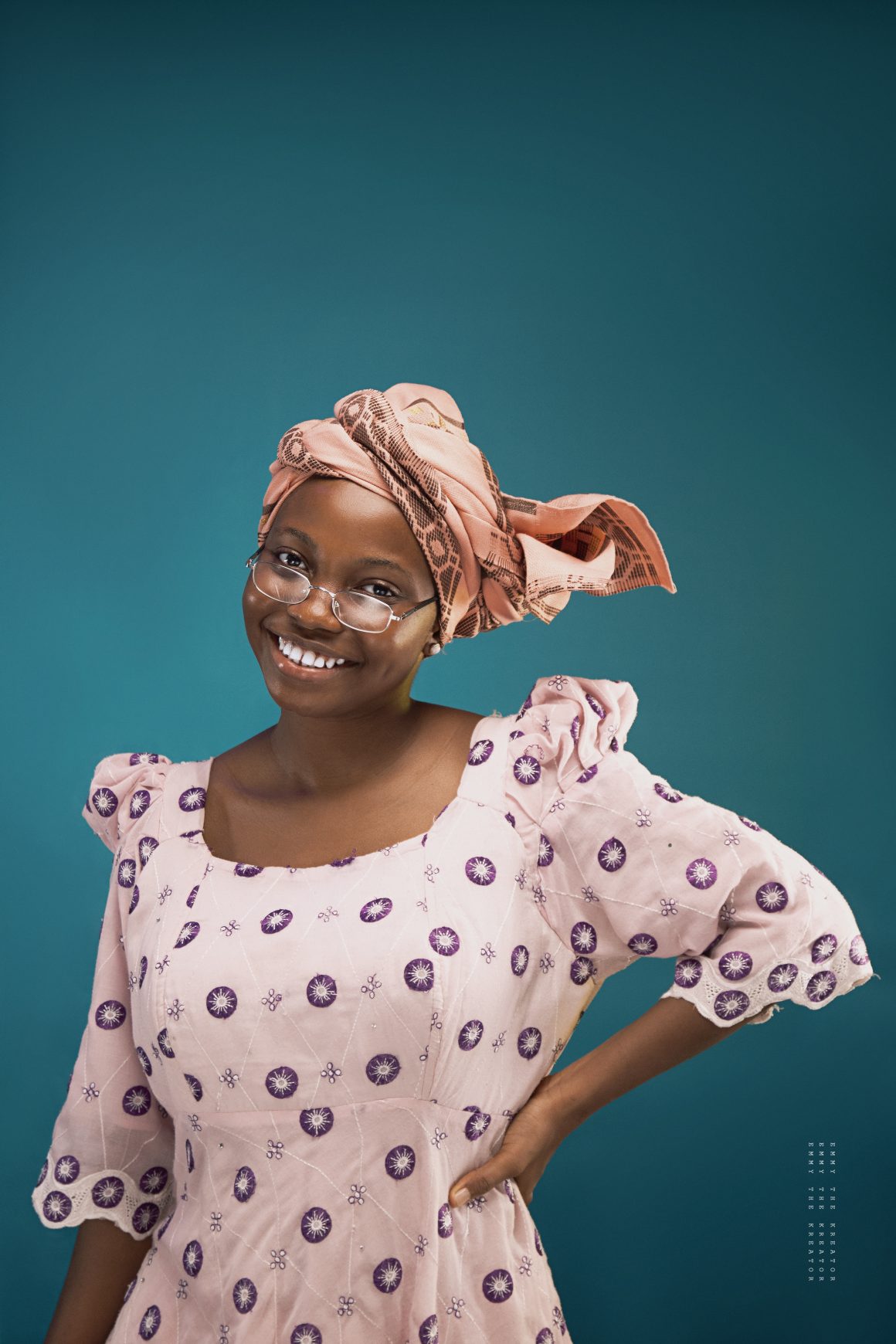 Your portrayal of the typical African most especially Nigerian mother, is spot on. Are your skits based on personal experiences?
Some are personal experiences and some are just scenarios of what happened around me at a particular time.
What are the challenges you face as a woman doing comedy skit in a male dominated space on social media?
I don't think I've had any gender based challenges. People around me try to make me see them sometimes, but I don't.
As a comedian it is important to keep coming out with unique and different skits to keep your audience entertained. What do you do to keep your skits funny?
I focus on relatable contents, I will always churn out what everybody can relate to. Something that has happened to you or to someone around you.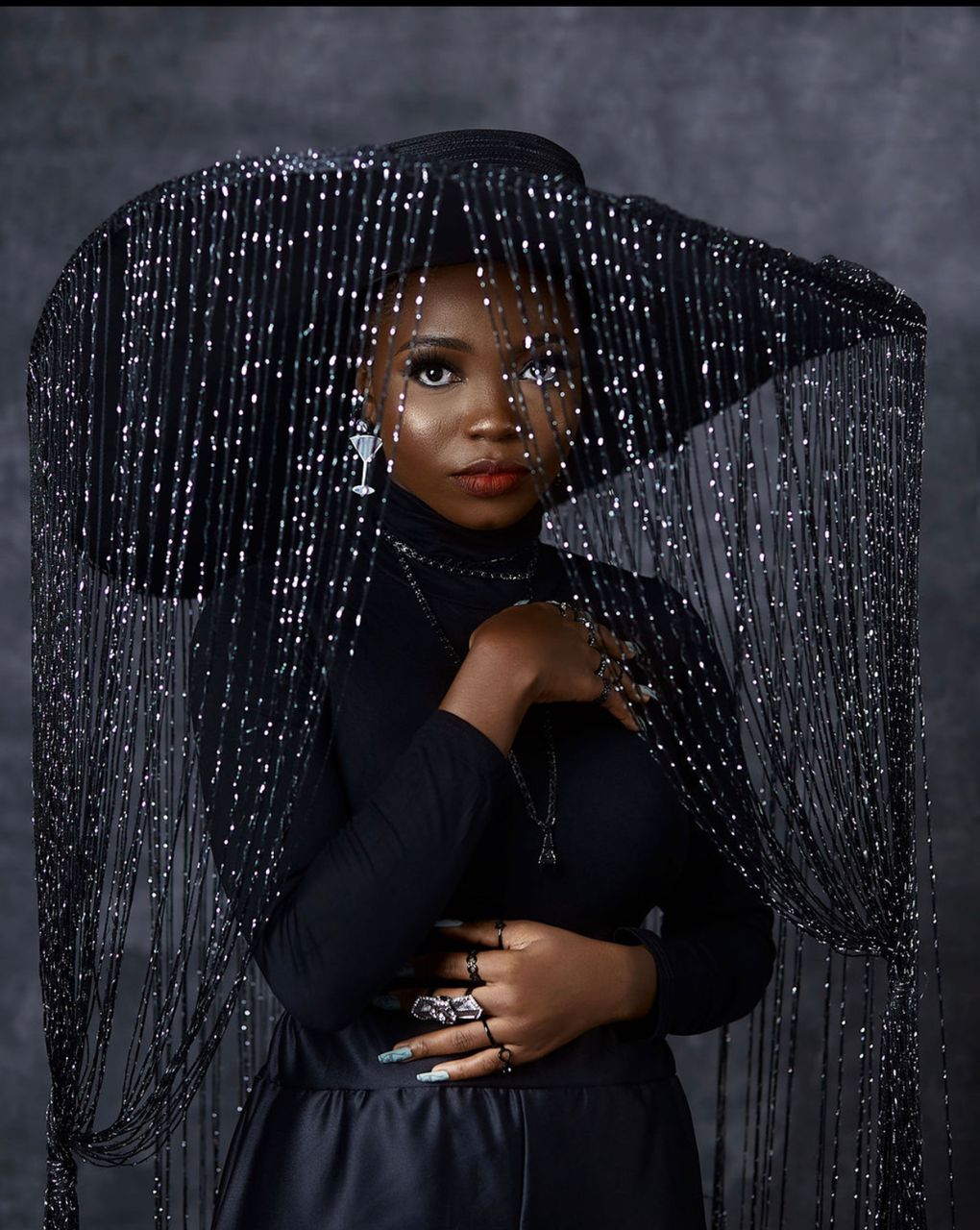 Will you say, making skits is lucrative profession and what advice will you give to anyone planning on going into it?
Quite lucrative, the only advice I will give to any one going into the business is to please let your contents be related and sprinkle Inshallah on,then you are good! (laughs)
Zic Saloma
(Aloma Isaac Junior)
As an English lecturer at the Kaduna state Polytechnic, why did quit lecturing for comedy?
I took the decision to quit lecturing because I always dreamt of being a popular entertainer. Though I loved academics, entertainment was a natural gift and I liked the flexibility that comes with being an independent entertainer; and of course, I resigned when I saw prospects of becoming bigger. I usually dropped music covers, comedy skits and still worked as a lecturer – you can imagine how tedious that was. When I started going viral on tiktok and had many celebrities hitting me up for one stuff or the other whenever I was in Lagos, I knew it was time to face entertainment.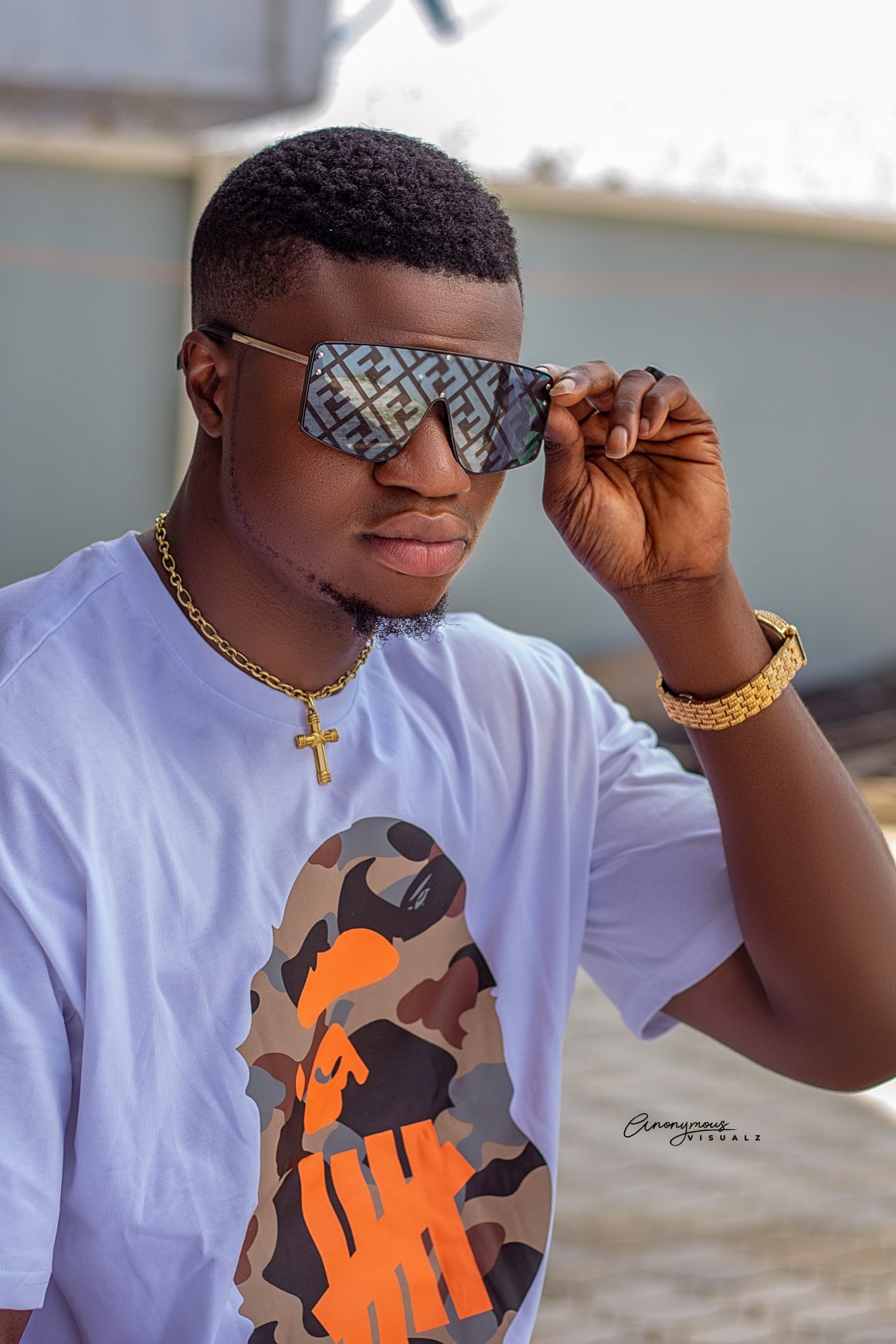 You also sing and once featured on the Voice Nigeria. Why didn't you chase music as a full-on career?
I would have faced music as a full time career if it had started paying my bills. Music is my first love but acting/comedy which came later, announced me more to the world. I was really striving to be known as a musician. I spent all my savings going for music auditions, recording etc but here we are today. I easily went viral with my tiktok videos.
If you were to choose between comedy skit and a musical career, which would it be or do you still plan on doing music?
If I was to choose before becoming this popular as a comedian, I would choose music. Give me a mic and I can sing endlessly without even noticing. I have strong passion for music. I am presently recording some songs and they would start dropping this year.
Looking back at how far you have come, any regrets quitting your lecturing job for skit making?
There are absolutely no regrets.
Quitting my lecturing job was one of the best decisions I ever took. I had to sell my 'small car' to enable me book a flight to Lagos and rent a house. At this point, there were still little uncertainties and doubts from some of my colleagues but here we are today. I am living a better life and I impact a larger audience by putting smiles of their faces.
For those looking to go into skit making, will you say it's a lucrative enough business for one to quit a salary paying job for?
Full-time skit making is a lucrative means of income if one excels in it. There are successful skit makers as well as struggling skit makers. On the other hand, there are struggling salary earners as well as salary earners with whooping monthly income. I believe if making comedy skit is your passion and your gift from God, you can actually face it squarely and earn from it. There are also people who are great team players in different fields of life. If working in an office brings out the best in you, with time, you can also get to the peak of your career.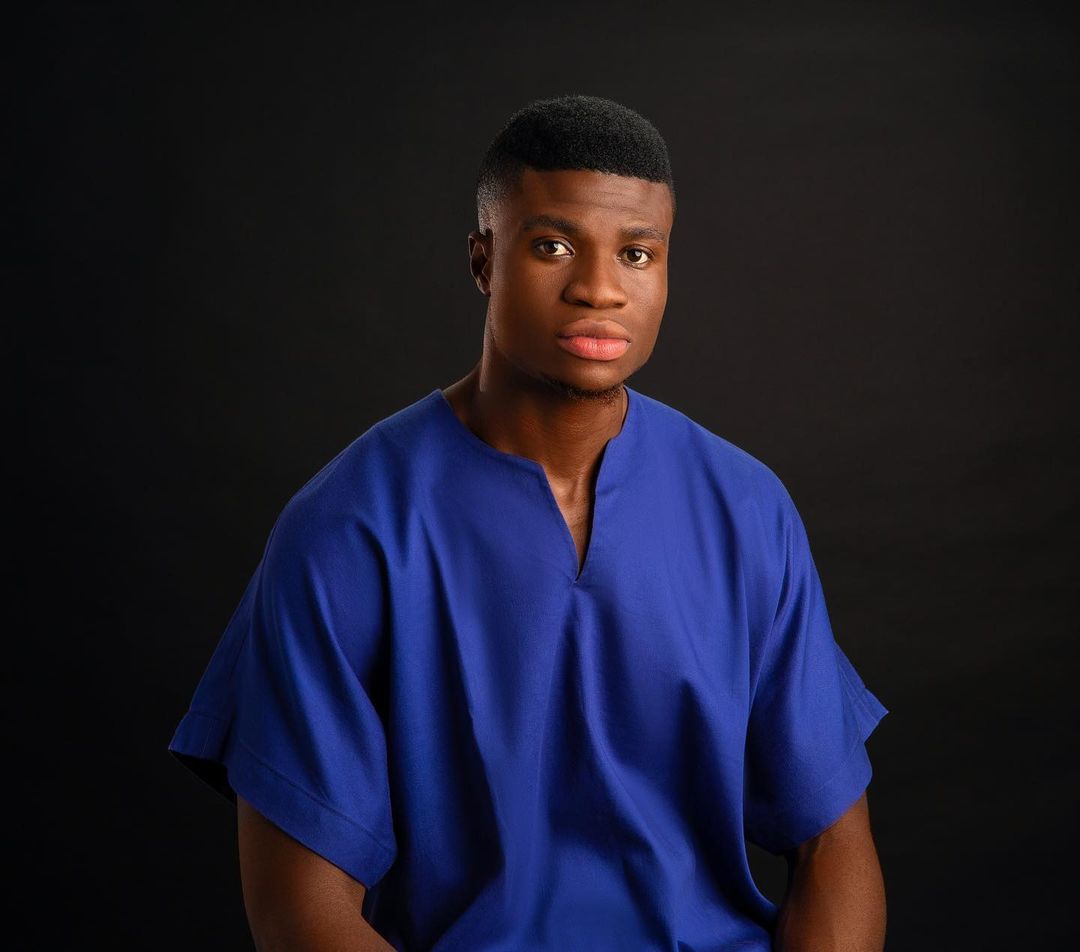 Who are your role models in the comedy industry and why?
Some of the people I watched and liked before coming into the industry are the likes of Maraji, Josh2funny, Neduwazobiafm etc.
Mr Macaroni
(Debo Adedayo)
"Ooing, you are doing well!" is your popular phrase in your skits where you play a lecherous Sugar daddy pursing different women. How was that phrase coined and when did you realize it was a hit with your audience?
It came naturally. There was this show online, the comedian was cracking a joke on how a big man in Abuja duped him. The man kept saying to him, "Oh, you're doing well, I will send you money", but at the end of the day, it was the comedian's account that got debited instead of being credited. People always say you're doing well for different reasons. For me when I see a beautiful lady, I say 'Ooin, you're doing well'. You can interpret the phrase in so many ways. Most of my catchphrases start with "Ooin", elders in Yoruba land also use it at the beginning of their sentences. It is apt for so many things. So, I just started saying it when acting out my skit. I say many phrases as they come to mind but everyone keeps repeating this phrase to me. That's when it's popularity dawned on me.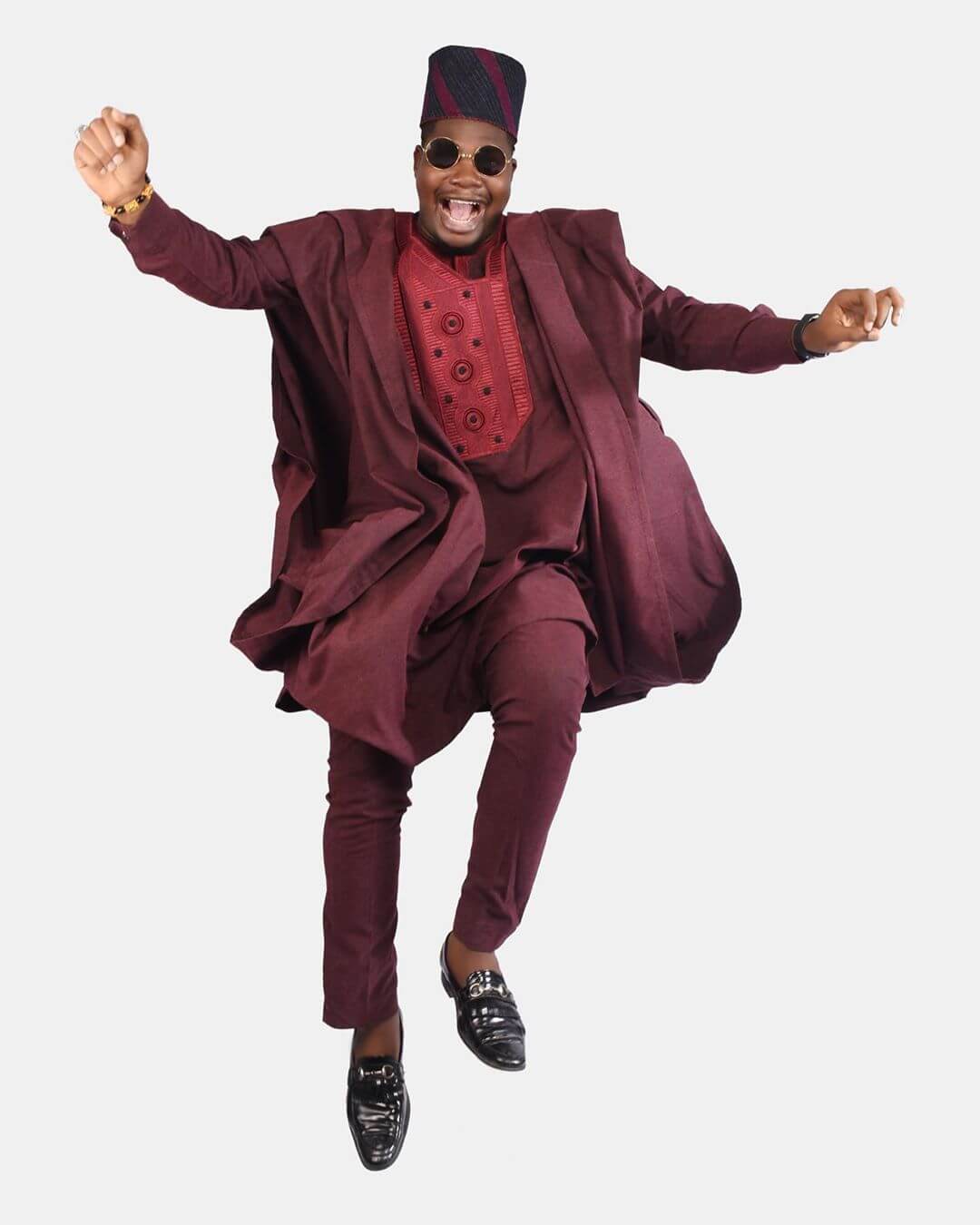 You play the part so well and one is almost convinced you really have all the money you dish out in your skits. Have you been able to earn a decent living doing this?
I always shy away from the term skit maker, not because it is incorrect, but in Nigeria, some people intentionally use the title in a derogatory manner. Apart from being a content creator, I am a producer, I produce all my content myself and I also act and host events. Being a content creator is absolutely lucrative. Everything is digital. The internet has taken over. So, businesses, brands and everyone who has access to the internet is online and they want visibility. Income from Brand promotions, ambassadorship deals are multiple streams of income from streaming platforms. YouTube gives very good revenue so does Facebook. These streaming platforms pay well. If you have great and quality content, and people are enjoying it, you will have views, people will follow and like, which translates to income and revenue. Quite a number of people have limited their content creation to a particular social media platform, but they have forgotten that there are multiple social media platforms. There is Facebook, YouTube, Twitter etc. The popularity someone has on Instagram, you'll be shocked that this person has hundreds of 1000s or even millions of subscribers on YouTube. It is very lucrative.
You had featured in series of movies and soap operas before going into comedy skits, which really brought you into the limelight. Will you say this was a move to elevate your acting career or has that taken a back seat?
I honesty started creating content for online media because I was depressed. I studied theatre arts, trained by one of the greatest Dramatists this country has ever seen; Professor Ahmed Yerima, a former Director General of the National Theatre. I came in with that mentality, the theatre spirit. I wanted to do big entertaining stage projects with moral lessons to better society, I wanted to do serious movies. All my years in school as a student, I was just thinking, oh, how do I get on the big screen? I want to do make cinema movies that will shake the country, movies series that are inspiring, I've always been a serious actor actually as in school you are trained to be able to take on different roles.
When I have to take on comic roles, I do them very well. But in school I played mostly serious characters. After school, getting roles was not as easy as I thought. I began to go for auditions, casting calls, series of them. At a point, I actually started questioning my ability to act thinking maybe I was deceived in school because I always won Best Actor Award. But l will go for auditions and they will look at me as if I don't know what I'm doing. I just got tired of everything, but I was always online seeing these people, great men and women; the likes of Crazy Clown, Maraji, Twice, Broda Shaggy and more. So I just started content creation in 2019. I told myself I could do what they were doing but I was also worried whether my mentor, Prof Yerima will be proud of me. It took some time to convince myself and understand that even Yerima used to say the world rotates and spins, so therefore, we must spin along with the world. I took time to understand that we are in the internet age, the era of digital creation and these aforementioned guys have keyed into it and are maximizing the opportunity available. I told myself that in as much as I want to teach society, I can do that by entertaining people. The lesson will still be passed and learned. So that was how I started a brand. Of course, I initially started because I was depressed and tired as I wanted to express my talents so badly. I then noticed online; everyone was trying to be funny. You have to be funny, if you want people online to take you seriously. I gathered that there's too much stress already in the country and people just want to relax and laugh. And if I want to teach the society, no one will listen if I just start talking, I had to find a way to make them enjoy what they are watching and still educate. This process really brought me into limelight and elevated my career. Mr. Macaroni became popular via online content. It is now that the jobs I have done years back are being recognized. I'm getting acting gigs now although they are not giving me roles based on what I am doing online but roles I am capable of playing. It has really helped my acting career. Now, I even select roles to play.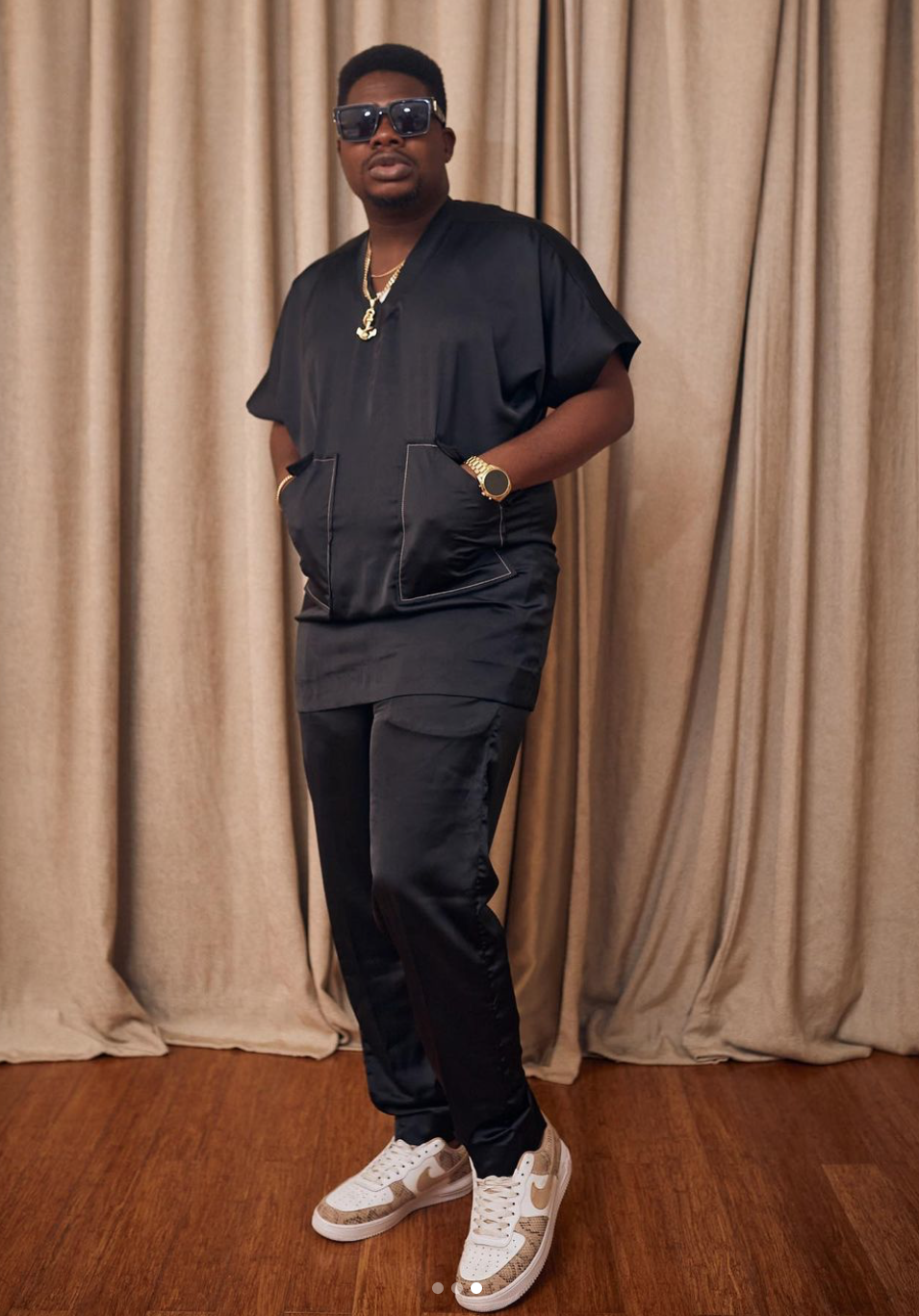 The sugar daddy phenomenon is very real especially here in Nigeria. What inspires your scripts. Are they stories told to you personally or do you have a team of people write out the scripts for you?
I'm inspired by society, my environment, the things I hear and the things I see. I can be gisting with you now and the next thing I have created content from the gist. It's not just the sugar daddy character I play although that's the most popular of the characters, because that is the one that actually put me out there. There is also the professor of hard life character I play. Sometimes I play myself too especially when I want to talk about suicide. For instance, the last content I released was to address drug use and at the same time, still address how security agencies can carry out their work. It was a recent event that inspired that. I think for every artist, society feeds us our materials. The materials that you need to create content is always available because things always happen. I'm inspired by events. Of course, once or twice, some people send in scripts and we see if it is something we can work with. I'm inspired by what I see or what I hear.
How do you make sure your skits stay entertaining?
I'm very intentional. I'm always looking out for the things I do because I know that by God's grace, there is a large following. Some people have mentioned that they watch my content because they pick one or two things from them. So, I'm very particular about how I pass across my message knowing the primary thing people want is to laugh or be entertained. I also try not to repeat the same content with the previous ones, so there is always a twist that people don't see coming.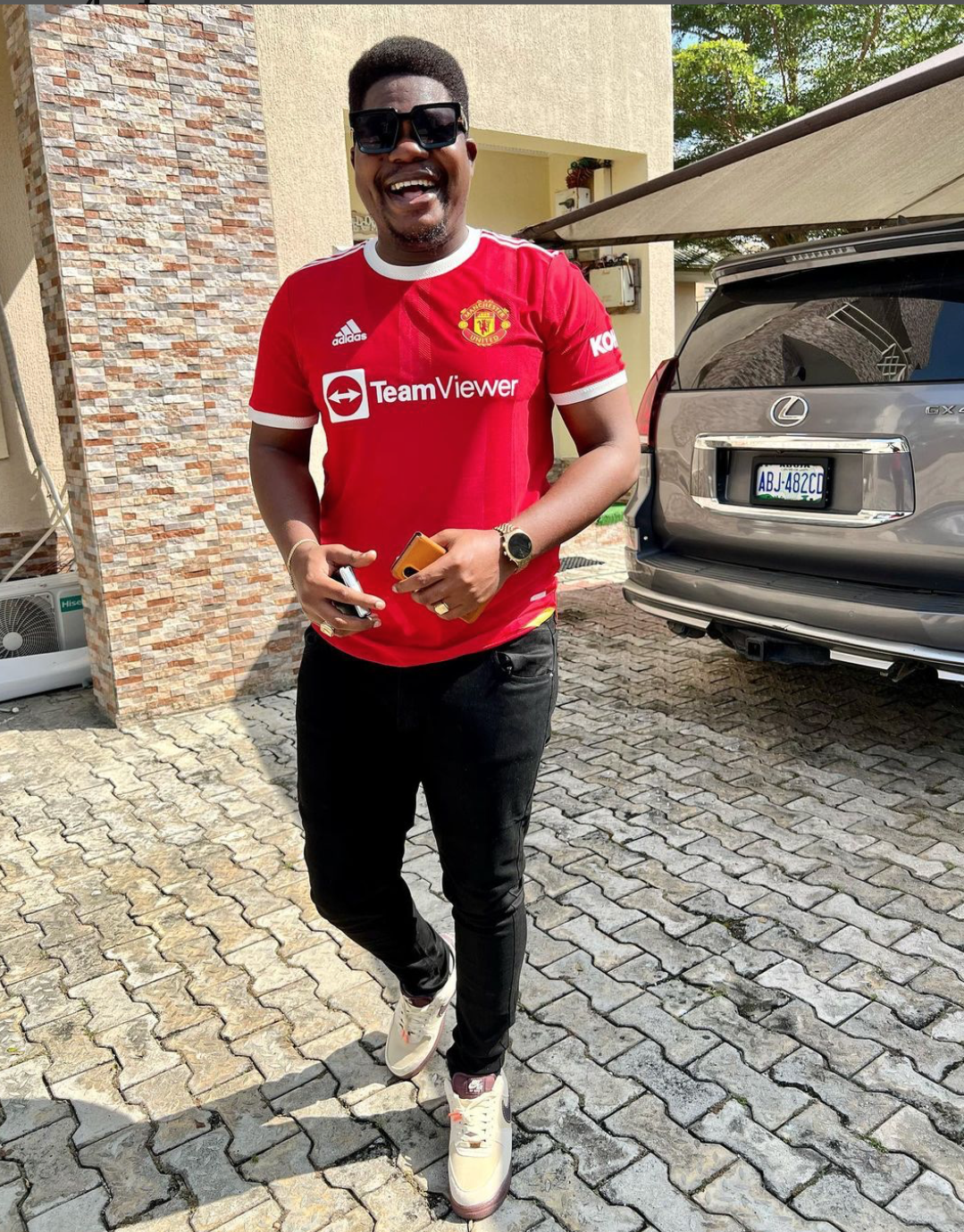 Who and what inspires you, do you have any role models?
One of my biggest inspirations is Professor Ahmed Yerima, who is a teacher and a father to me. He means so much to me. He took me as a son, trained me in school, taught me the art of writing, art of directing, art of acting in itself. I used to think that I was a good actor, but Prof taught me a lot more about acting. He taught me that the actor and the character, must be able to blend so that I'm not far removed from the character. I must enjoy what I'm doing. I look up to him so much. A lot of things defines the man I am and the man I am still trying to be. My father and mother taught me the art of love which largely defines me too.
If you were not making skits or acting, what will you have been?
I would have been a Lawer; I like to talk when I can but I never spill stupid things. When I feel something is not right or my guts tell me something's wrong, I like to speak up. Even if you beat me for it, I will still talk and not just for me, also for people who cannot speak for themselves. I just want to make sure that we all live in a better world and environment filled with love. Love makes the world a better place, makes the world go round.