With a career spanning four decades, Talley was the living embodiment of the pop-cultural evolution of fashion. He was always hard to miss, standing tall at six feet six inches in a room filled with fabulously dressed people.
To celebrate the life of the late fashion icon, we take a look back at some of his most popular witticisms on fashion, life and everything in between to give you an insight into the man that was Andre Leon Talley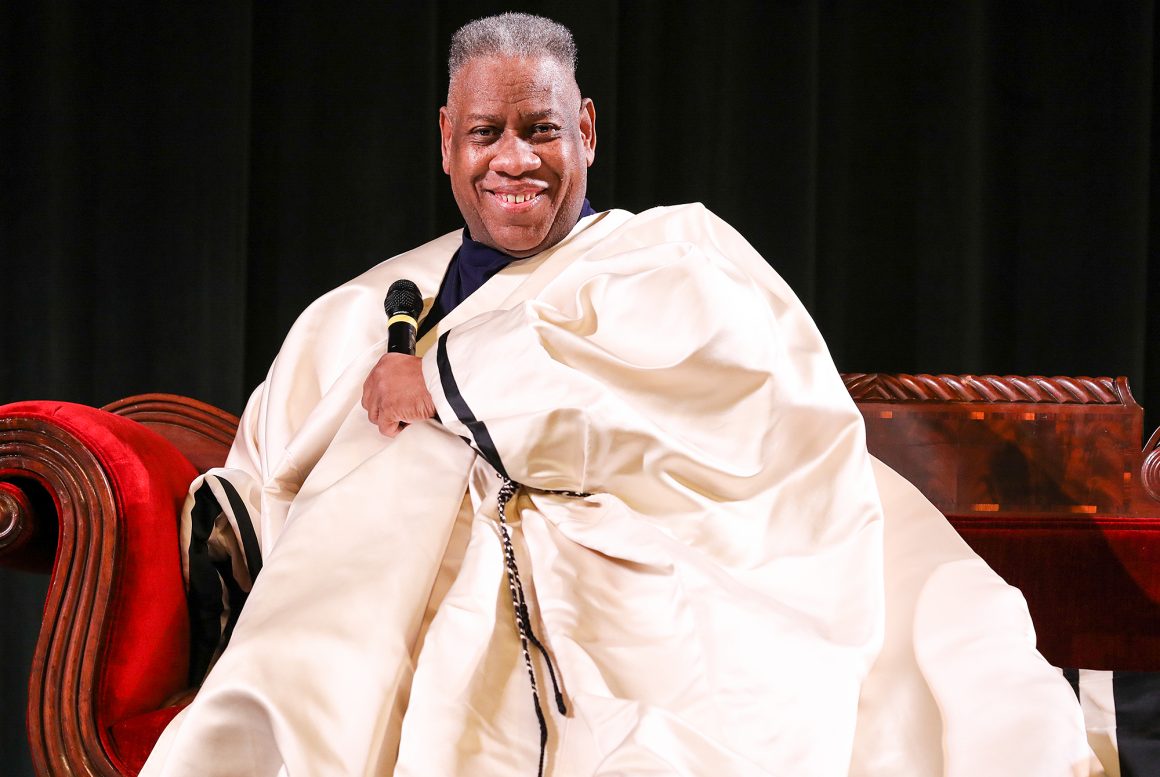 ON FASHION
"I love people – it is not the fashion, it is the people in fashion I love."
"The zenith of elegance in any woman's wardrobe is the little black dress, the power of which suggests dash and refinement."
"Wearing clothes should be a personal narrative of emotion. I always respond to fashion in an emotional way."
"You can never have too many black pumps. Never!"
"The little black dress expresses a moment of freedom and individuality every time."
"Uggs are comfort shoes, and it's important to have a shoe that gives you a sense of comfort. I have about 15 pair of Uggs – the same shoe, the same color. And I also have the bedroom slippers."
"You cannot live your life in the elitist world of fashion and not step out or you're disconnected. You have to realize that fashion is not the endgame."
"There is room in today's world for men to wear dresses."
ON PERSONAL LIFE.
"I have always admired stylishly confident women who dress with great authority. This lifelong love of elegance began with the humble wardrobe of my late grandmother Mrs. Bennie Frances Davis."
"I know what it is like to be brought up with unconditional love. In my life that came from my grandmother."
"I came to Paris with 13 unmatched pieces of luggage. By the time I left, I had 34 matched sets."
"I'm usually at home and in bed by 10 o'clock. I do not want to be out at anybody's New Year's Eve party."
"I like the idea of being warm and secure. That's what home should be. That you have a sense of warmth, security, love, and you love the things around you and surround yourself with beauty."
"When I was a young boy, growing up in Durham, North Carolina, the women in my family were truly passionate about their clothes."
"I'd like to be remembered as someone who made a difference in the lives of young people – that I nurtured someone and taught them to pursue their dreams and their careers, to leave a legacy."
"When I have interns, I always say, 'Handwritten thank-you notes can make a difference.' People remember that – not an e-mail, a handwritten note in an envelope."
"In my day you didn't speak until spoken to."
ON LIFE.
"The most luxurious item is a beautiful bed and beautiful, simple sheets."
"Beauty is health. Health is beauty."
"I just need green. I need to wake up and see grass and squirrels. I don't want to see skyscrapers."
"I always feel comfortable, basically in any situation except perhaps airports."
"Reality TV, although I'm a part of it, I think reality TV is a terrible thing."
"People need to be edited; life needs to be edited. I need to be edited."
"I don't tear down. I prefer to build up."
"It's always great to have things from France at a wedding. It's symbolic of style, of culture, of taste."
ABOUT DESIGNERS.
"The late Estee Lauder says you can never wear white shoes after Labor Day. But of course, in today's world, that does not exist."
"Stella McCartney, not only is she a designer, she is a mother of four, and she lives for practicality. She understands what a woman needs to wear to work and what a woman needs to wear when it's time to go out and put on the Ritz!"
"There are no more Elizabeth Taylors. You could be fascinated by her, she lived so many lives, she lived far, she loved the jewels; she had gaudy taste but she had extraordinary talent."
"If Marc Jacobs can wear a lace dress, I can wear a kaftan or anything else I want, at any time."
"It's lovely to have friends like Karl [Lagerfeld]. When I turned 50, he gave me $50,000."