Often overlooked in the global fine dining arena, Nigerian cuisine hasn't always been given the regal spotlight it deserves. That is, until ASA arrived on the scene, aiming to reframe our perception of Nigerian food with gourmet sophistication. Masterminded by the gifted Chef Gbolabo Adebanki, better known as Chef Gibbs, ASA set out to present traditional Nigerian dishes in a contemporary fashion. Gibbs, who also holds the esteemed title of Vice President of the Culinary Arts Practitioners Association of Nigeria (CAPA), has long championed African recipes, believing them poised to captivate the world.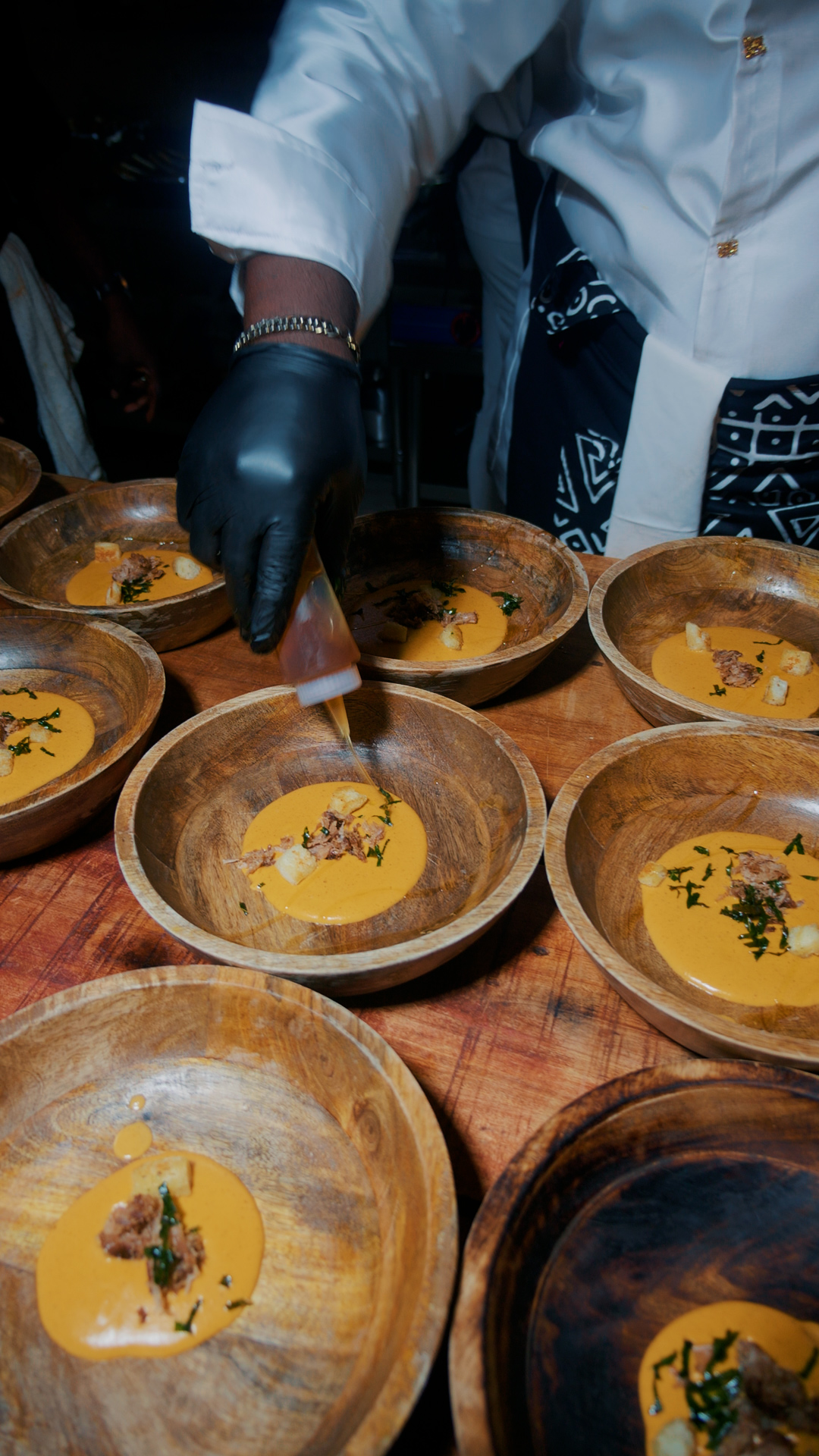 To mark his birthday, Chef Gibbs curated a unique dining experience at La Tervena's exquisite 'La Bodega' space. Paying homage to Nigeria's rich cultural tapestry, he designed a menu that celebrated dishes from the nation's major ethnic groups and introduced a dress code reminiscent of African royalty.
Upon arrival, guests were welcomed with captivating Nigerian music, theatrical performances, and servers adorned in traditional African attire, setting the tone for the night. The table setup featured a delightful touch: miniature calabashes holding menus elegantly tied with red ribbons.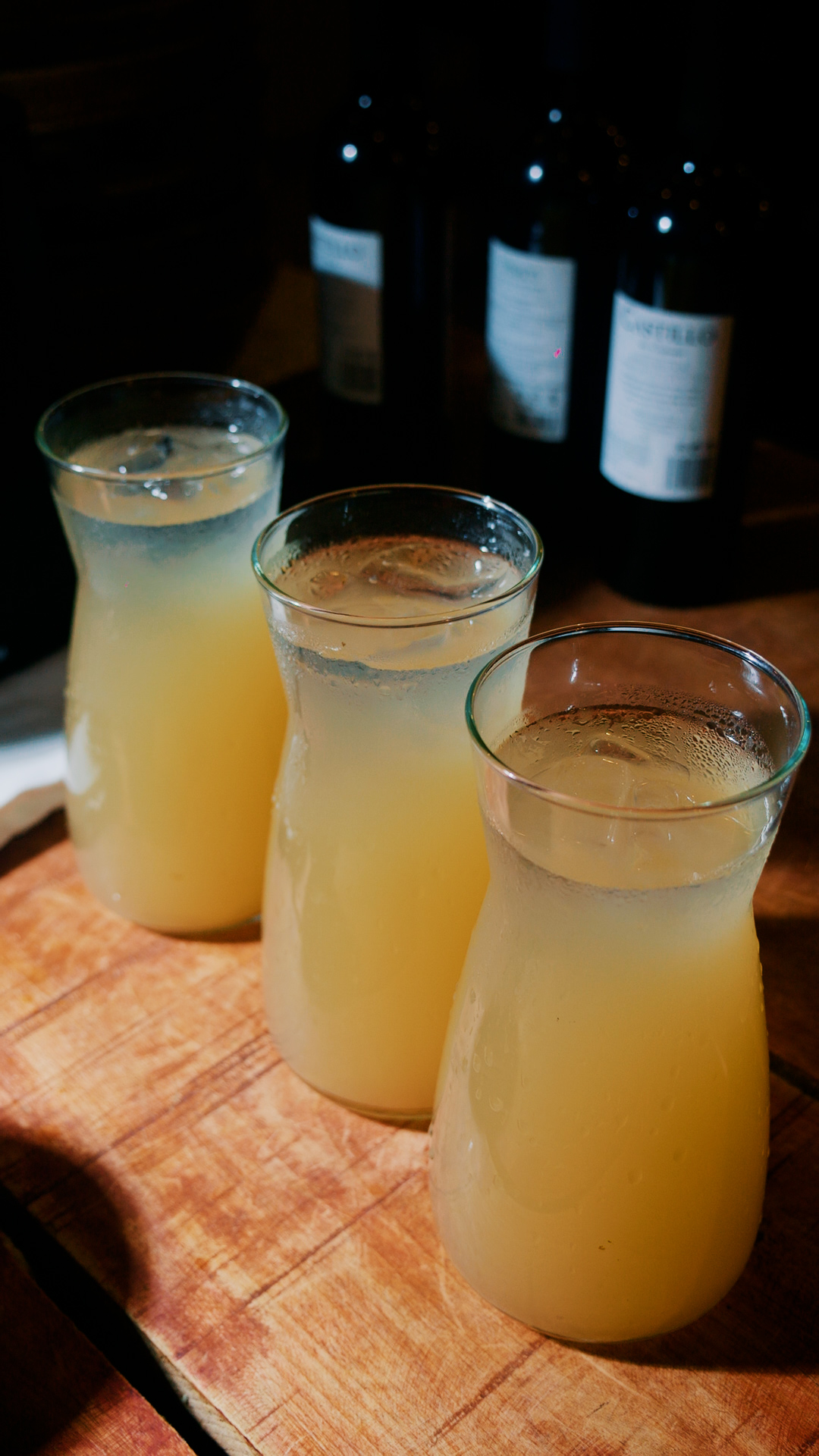 Before the culinary journey began, Chef Gibbs introduced 'True Water', a refreshing blend of sugar cane, lemon grass, watermelon, lemon juice, lemon zest, and cinnamon sticks. This wasn't just a drink; it was a nod to Nigeria's Osun River and its cultural significance as a source of fertility and rejuvenation.
The dining experience unfolded with "Amuse Bouche", an appetiser that delighted the palate with Jollof arancini, ata salsa, cheese, and basil. Then, representing the North, the main course featured a sumptuous farmer's soup with tozo confit and yaji croutons enriched with dambu nama oil and efinrin.
The next dish hailed from the south, capturing its diverse culinary heritage. Chef Gibbs creatively adapted 'Tostones', Spanish for plantain cubes, reminiscent of the southern 'boli'. This delicacy was artfully filled with seafood and beef, complemented by a banga mayo sauce.
The east found representation through a delectable rendition of the street favourite, 'Nkwobi', which was presented with cow leg, stock fish, faux gratin, mozzarella, parmesan, and a drizzle of palm oil. From the west, the "Lamb Shank" made its appearance—a meticulously braised goat meat paired with Obe Ata Couli and a medley of vegetables and purees, rendering a taste extravaganza.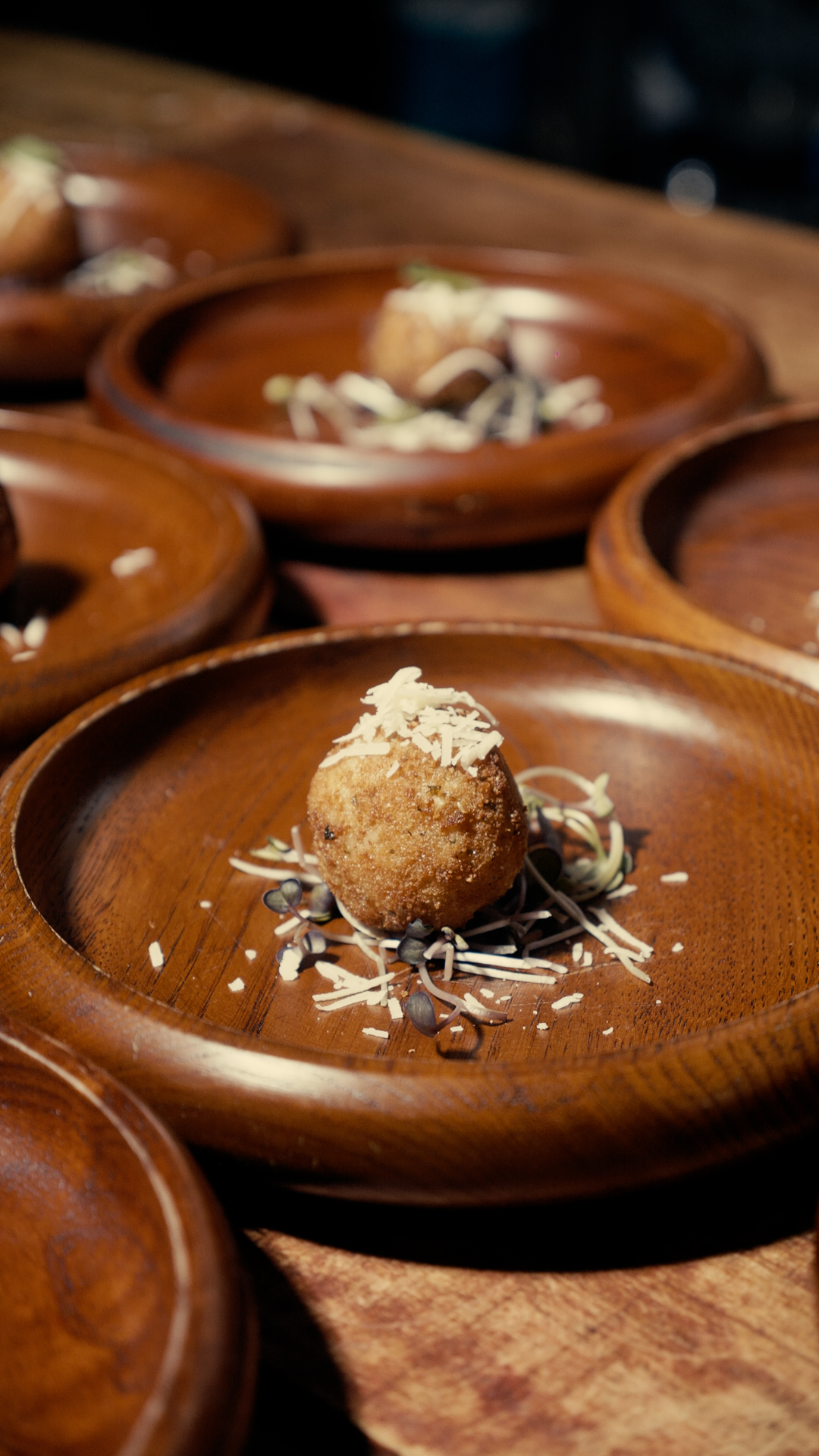 Finally, the dessert named "Oyinbo" acknowledged the influences of colonialism on Nigerian culture. A tantalising brulee cheesecake accompanied by iru creme anglaise and zobo compote concluded the evening, leaving guests yearning for more.
ASA didn't just serve food; it presented a narrative. It was a testament to Nigeria's rich culinary history and the potential it holds. This evening should be marked as a turning point in Nigerian gourmet dining, and we can only hope that it becomes a regular celebration, perhaps even an annual event commemorating Nigeria's independence. The message is clear: while Nigerian dishes might not conventionally feature in fine dining, they deserve to be celebrated and showcased to the world. The journey has begun, and it promises to be a tantalising ride.