Despite the ratio of fintech/fincom employees swaying in favour of men, women in the industry are changing the narrative and breaking gender stereotypes. Not only are they taking up jobs like their male counterparts, but they are also establishing fintech and fincom companies making their mark in the fast-growing industry. In this interview, Funke Babs-Kufeji speaks to Kathleen Erhimu of the newly established Kudimata fincom, which answers and solves all your financial questions and problems.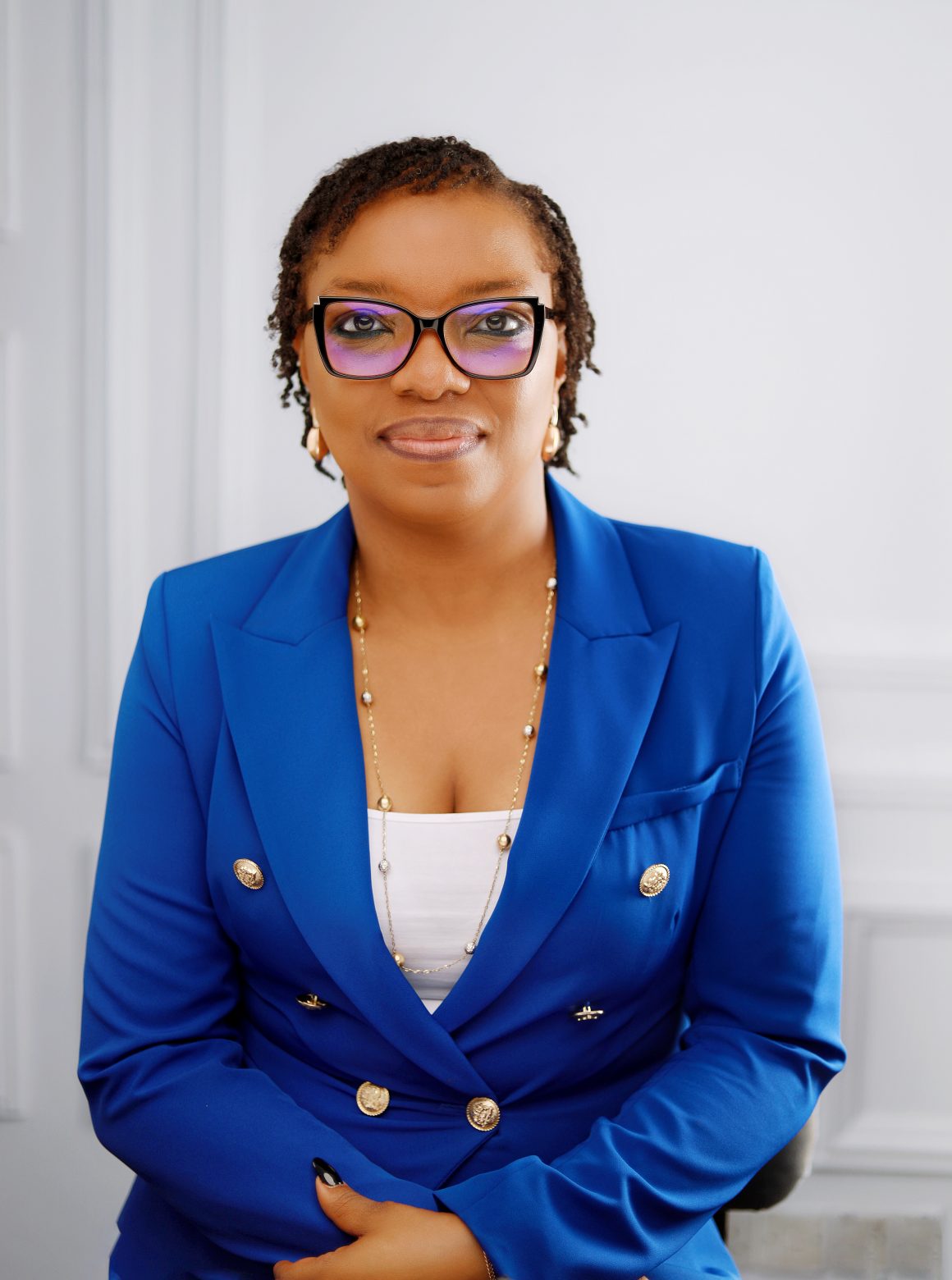 You have quite an impressive CV. Let's talk about your career in finance and how you got to where you are today.
The journey began when I graduated from University 30 years ago. Like every other young graduate with aspirations, finding a good job and starting a new life was critical. My first degree was in geography, although I have always loved finance and desired to work in a financial institution. My first job was as a Valuation Analyst at Knight Frank. After a few years at Knight Frank, I got my first banking job at Oceanic Bank (now Eco bank), where I was responsible for several retail and customer service activities. After that, I moved to Standard Trust Bank (now United Bank for Africa) and that was how my Finance Journey began.
I began earning professional certifications like ICAN (Institute of Chartered Accountants of Nigeria) and MBA (Master of Business Administration) because I had discovered my strength in finance.
I was offered a position as an Assistant Manager at Access Bank PLC, and my outstanding performance earned me the title of best-performing employee. I worked for Access Bank for 15 interesting years, rising to become Assistant General Manager. As the Deputy General Manager at Keystone Bank Nigeria Limited in 2018, I assisted in establishing the bank's Retail/SME value chain. During my time there, I also headed the Retail Product and Marketing division, which I pioneered and led.
My most recent position in the banking industry was Executive Director/Chief Marketing Officer at Hope Payment Service Bank, a subsidiary of Unified Payments Limited and one of the Nigerian Payment Service Banks that had just received their license. I was responsible for setting up a fully digital banking operation for all types of accounts, including business accounts opening with no paperwork. After 26 beautiful and fulfilling years of banking experience, I decided to start my own company, Kudimata, with my wealth of knowledge to help solve financial problems.
Would you say Fintech was a natural progression for you?
Yes, it was. I have worked in the industry for so long and had witnessed the evolution of banking and financial services. Fintech is disrupting the traditional ways of carrying out financial services, and we must adapt to that reality. It was on this premise that we developed Kudimata.
It had become clear that we all needed more basic financial education, and there was no central repository for answers, solutions, and advice for people who couldn't get it from their providers or needed help knowing where to get it. Therefore, there was an urgent need to bridge that gap, and that was where the idea of Kudimata came about. Being the first to look for a solution to that gap was only logical. We're proud to see the success and adoption of Kudimata in just a few months of launch, which validates lingering issues on financial education.
In a short space of time, Kudimata has been able to achieve some level of success. What has convinced you that you are indeed doing the right thing?
Since its origin in May 2022, Kudimata has gotten honours for its positive effect. We can sense a gap that is closing as the adoption rate is truly remarkable. This shows how important our services are. To find solutions to their financial issues before Kudimata, people only had access to a limited amount of information on the crowded internet. But now, Kudimata provides individuals with personalised solutions to their issues. We do not doubt that our clients receive something of value from us.
Who does Kudimata cater to? And how user-friendly is it?
Kudimata is for everyone. We try to provide services to everyone, regardless of their sphere of influence or social class. We have conducted several physical trainings for associations, businesses, and individuals, and more are in the works.
Our platform is user-friendly and warmly inviting to accommodate all users, regardless of their category. We have various communities like NYSC, NDE, NIDCOM and GYMT Fashion Academy. One of our goals heading into the coming year is to have Financial Educators agents present in every corner of the city.
The community is both Digital & Hybrid. We operate through a hybrid online and offline model that enables us to serve people of all ages, men, women, students, workers, business owners, apprentices, masters, etc. We have you covered, no matter what category you fall into. We bring solutions for money problems to everyone's doorstep. We know that financial information users come from both digital and non-digital backgrounds. As a result, we offer both online and offline services to our customers. Kudimata can be accessed digitally as a mobile application on Android and iOS with simple application navigation. Hybrid, we have onsite financial educators across the 36 state and local governments thanks to our collaborators NYSC Nigeria & National Directorate of Employment (NDE).
Why would you say the Kudimata app is important for people to have?
We are all aware of the significance of financial literacy in this day and age. If you want answers to your financial problems right away, all you need is the Kudimata app. You have access to a financial solution.
Did you have any gender-related issues when establishing your company, and if so, how did you overcome this challenge?
My mother taught her girls how to be independent. She would always say, "Make sure you have your Vex Money", and don't accept nonsense. In order to be ready for the day Kudimata was born, I gained experience, grit, and skills through my various roles. Employing the fish philosophy, "Work made fun, gets done", I found the transition from paid employment to founding Kudimata fascinating. Also, because I had established critical relationships, my ability to achieve results, and a competent team, beginning Kudimata was more enjoyable. I cannot overemphasise the support of my family and friends as well. They made the journey seamless.
What advice would you give aspiring female founders?
Never undervalue your female potential. You have everything you need to succeed. "YOU" are the only impediment to your success.
Take it on. You can do it, too, if I can.