For all of you who have been thinking of the perfect escape, especially with the summer holidays fast approaching, you are in luck because we are about to present some of the best vacation spots across the African continent that will give you an unforgettable experience.
Known for having incredibly lush jungles filled with the rarest wildlife, a contrast of sceneries, parched savannah and endless desert, it's always been confirmed by tourists time and time again that the African continent is the ultimate holiday destination that's just begging to be explored. Without further ado, it's time to transport you to another world of luxury and premium relaxation. Enjoy!
ROYAL CHUNDU LUXURY ZAMBEZI LODGE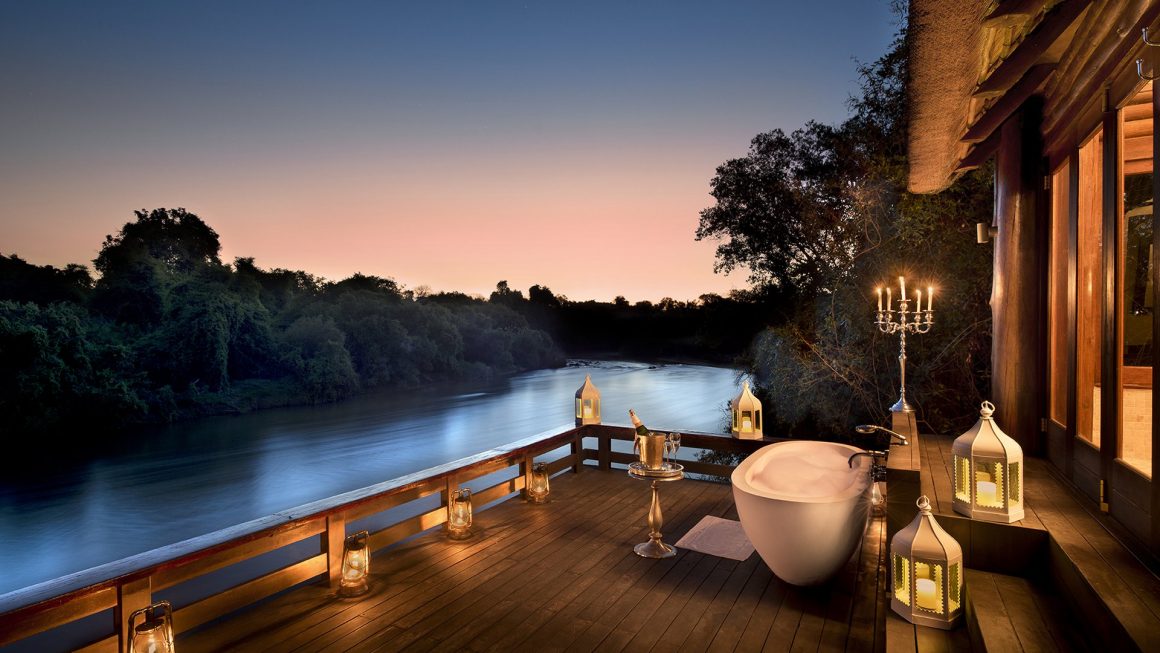 Royal Chundu is a luxurious resort in Zambia along the Zambezi River. This popular vacation spot is divided into the river lodge and the executive private island lodge, which are often filled with global visitors from around the world because of how elegant, thrilling, and relaxing the ambience tends to be. It's a place where nature is untouched and is guaranteed to humble you based on the richness of unique plant species, from giant ferns to the ancient trees as old as 1500 years that surround the environment. One of its many privileges is the fact that it's in close proximity to the famous Victoria Falls, which is probably one of the world's largest waterfalls. Royal Chundu is an award-winning resort with all the facilities you can imagine.
THE ROYAL SENCHI RESORT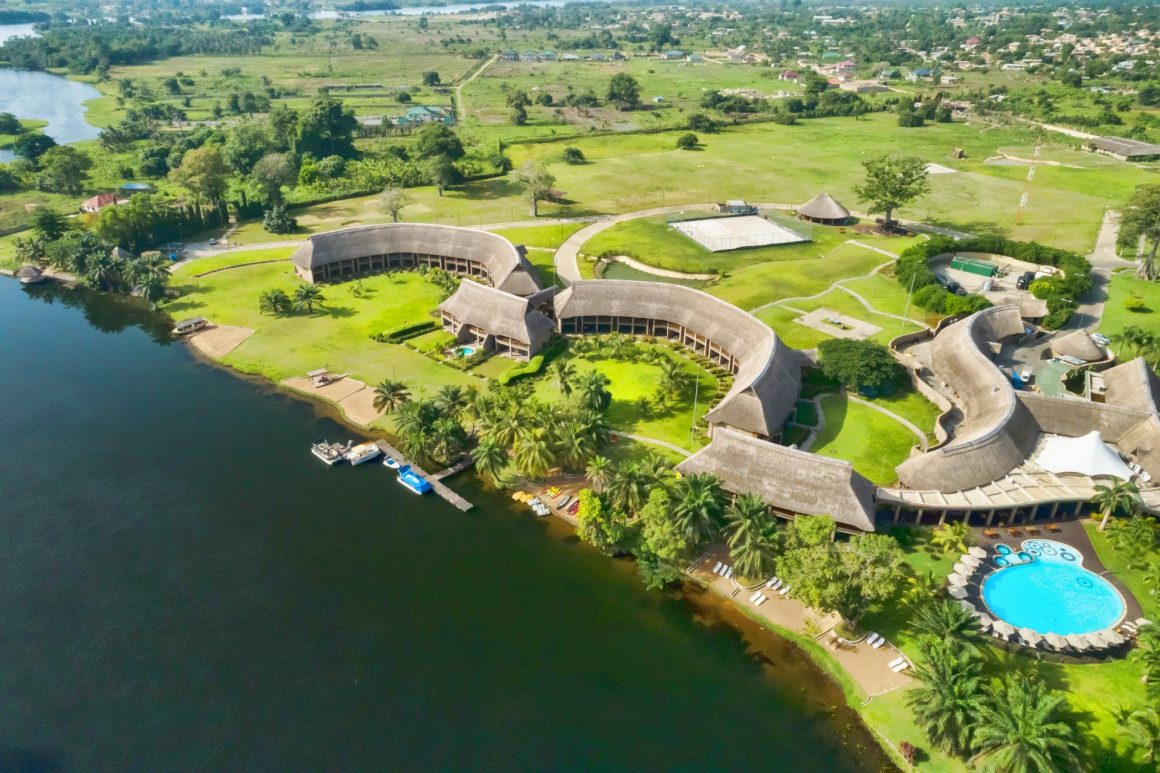 The Royal Senchi Resort is situated in one of the most beautiful locations in Ghana, at the bank of the famous Volta River in the Eastern Region of Ghana and about a 90-minute drive from Accra. The unique architectural design blends traditional Ghanaian styles with the modern comfort of the best international standards creating a unique and breathtaking visual experience. There is easy access to the lush green 35-acre conservation nature park that is home to rare butterflies and birds. The resort has a poolside bar, restaurant, salon, terrace and a beautiful garden, and opportunities to indulge in activities like going to the driving range, golf lessons, a massage or any other spa service. The Royal Senchi has won several coveted awards and is considered one of the finest resorts in West Africa.
BARAZA RESORT AND SPA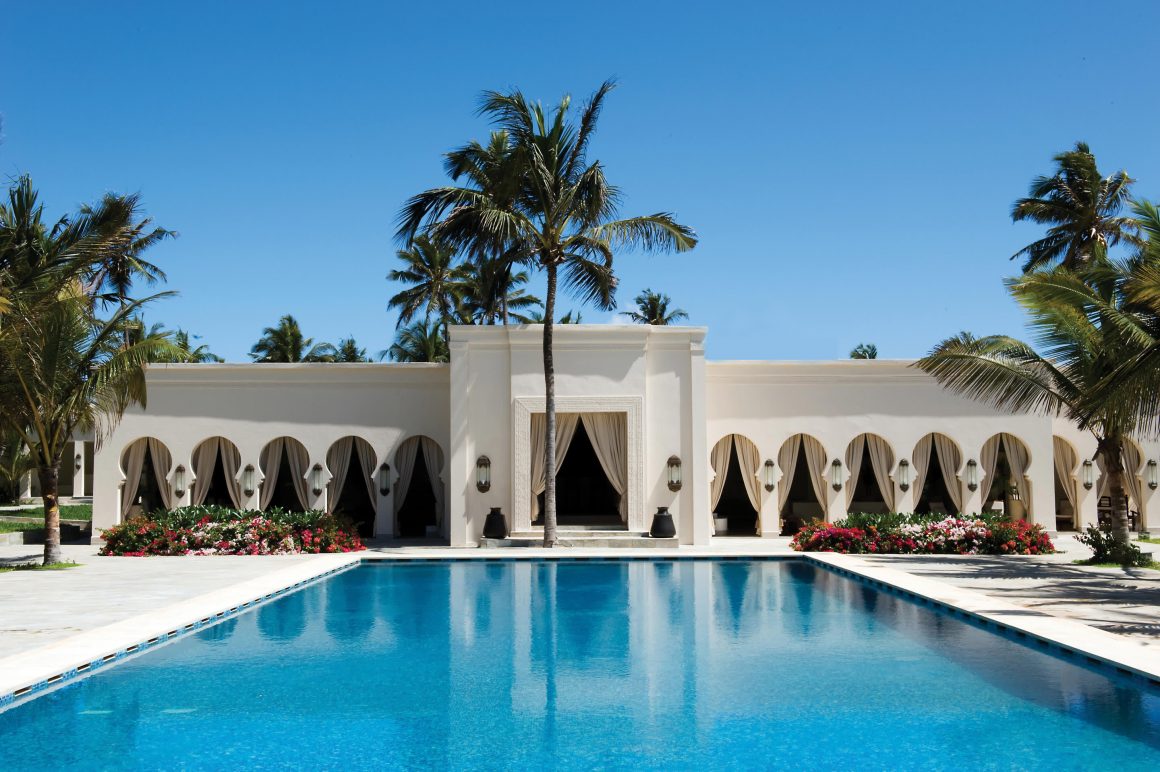 Baraza Resort and Spa is an all-inclusive resort and the perfect example of luxury, class, and elegance, all combined to give guests a memorable stay when visiting Tanzania. Located in Bwejuu, the resort has restaurants, bars and lounges with cuisines comprising Arabic, Indian, Persian, Swahili and Asian flavours. It is home to the Frangipani spa, where guests can enjoy a relaxing pool experience with the addition of underwater music. With Zanzibari furnishing, the villas are rather spacious with classic décor, which is said to be a mix of Swahili and Arabic designs, each with a plunge pool, a large terrace. The resort also boasts a kids club, a tennis court, a PADI Dive Centre and a fitness centre. This is one resort that'll get you taking a long stroll along the stretch of the white sandy beach and is sure to offer one of the most exotic and luxurious experiences in Africa.
ELLERMAN HOUSE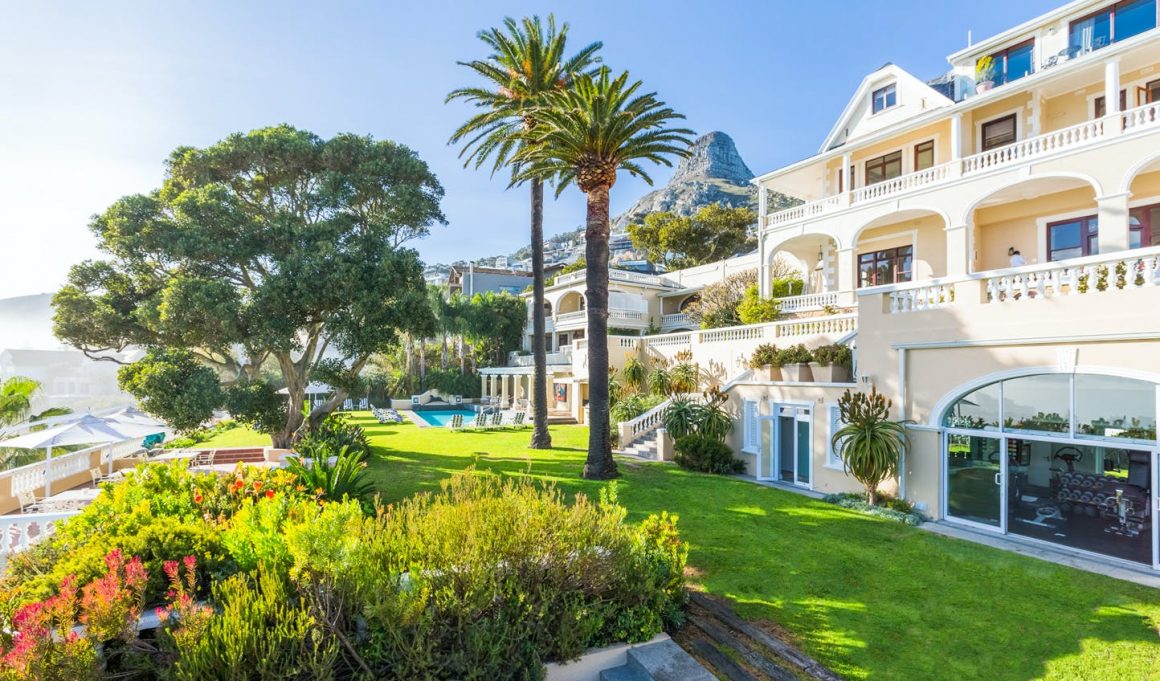 Ellerman House is located in Bantry Bay, a suburban Cape Town neighbourhood close to the beach. It was originally known as the popular Cape Edwardian mansion, built in 1906 and has stood sentinel over Bantry Bay for more than 115 years. Its unique positioning gives a spectacular view overlooking the Atlantic Ocean from the foot of the Lion's Head. The glorious mansion is both intensely private and incredibly warm, with one of the best private art and wine collections in South Africa. Additional attractions include Sea Point Swimming Pool and the Two Oceans Aquarium. Also, you can discover the area's water adventures with kayaking and scuba diving nearby, or enjoy the great outdoors with skydiving and rock climbing.
ANGAMA MARA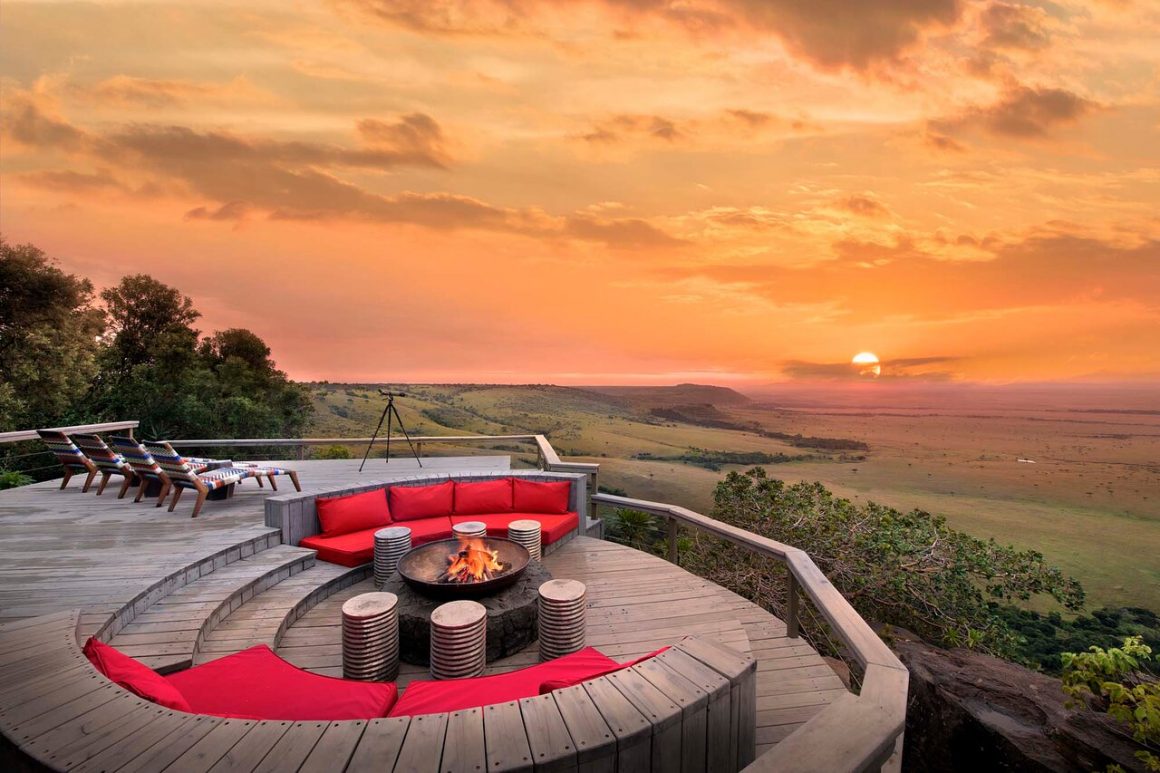 Angama Mara is a privately-owned safari resort located high above the floor of Africa's Great Rift Valley that overlooks Kenya's Maasai Mara, considered by many to be the loveliest game reserve on the continent. This high-end, all-inclusive paradise puts you right at the centre of nature, with an airfield and access to the Mara below, which is the best place to see exotic wildlife animals, including wildebeest, zebra and gazelle, as well as African giants like lions and elephants. The restaurant cuisine is a mash-up of modern and traditional Maasai aesthetics, plus they have an international à la carte kind of menu that you can either eat in the restaurant, in your suite or as an outdoor picnic. That's bound to make things extra special just for you.