It comes as no surprise that Lagos is filled with so much variety of food to choose from, and this is due to the fact that it's a metropolitan city filled with diverse cultures that cut across different tribes in Nigeria and other neighbouring African countries that have in one way or another had a huge influence on the food found in the city of Lagos. With so many restaurants in Lagos, we can agree that some stand out when it comes to serving traditional Nigerian and African meals. This week we pay homage to five leading fast food restaurants in Lagos that have made it their duty to serve predominantly African-inspired delicacies that are bound to keep you going through their doors daily.
JEVINIK RESTAURANT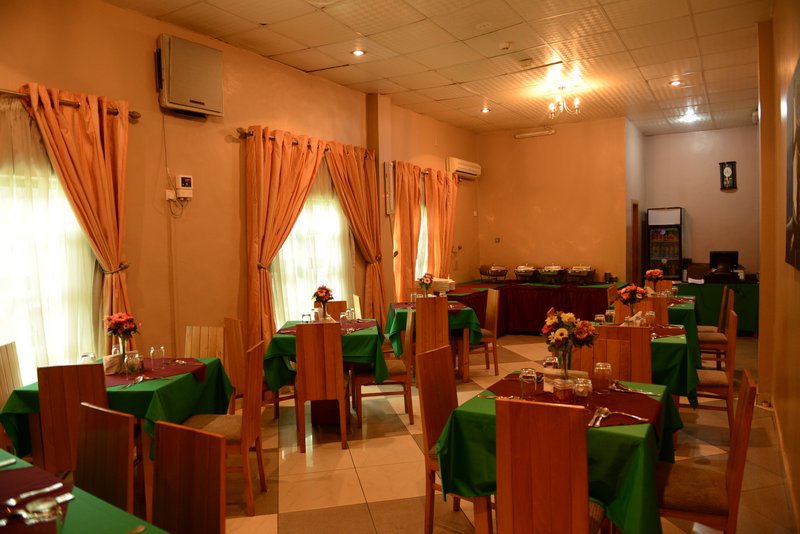 Jevinik is an African-themed restaurant that was established in 1991 and, over the years, has expanded to several locations in the Lagos metropolis. Known for serving African delicacies that cut across cultures and traditions. Their menu boasts a variety of mouth-watering meals prepared by well-trained chefs who make meals that have people reminiscing about their hearty traditional delicacies in an atmosphere that takes you back to being home. Meals from various tribes and regions of Africa are served to you at the snap of a finger.
BUKKA HUT
Bukka Hut specializes in Nigerian cuisine and draws inspiration from traditional Nigerian cooking. The restaurant opened its doors in 2011 and has since maintained a standard of serving delicious Nigerian meals worth every penny charged. The menu boasts traditional Ofada rice and Ofada sauce, bean pottage (ewa riro), native rice, vegetable soup, and much more. These meals are served in a space that depicts Nigerian culture, which is what attracts many who come through their doors. They have over 14 outlets nationwide, and though a little pricey, they are a household name when it comes to delicious Nigerian fast food in Lagos.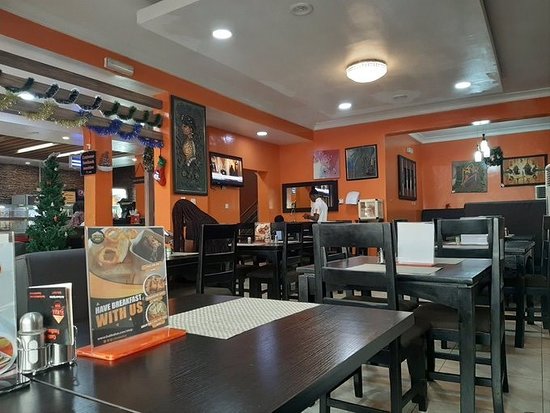 NATIVES RESTAURANT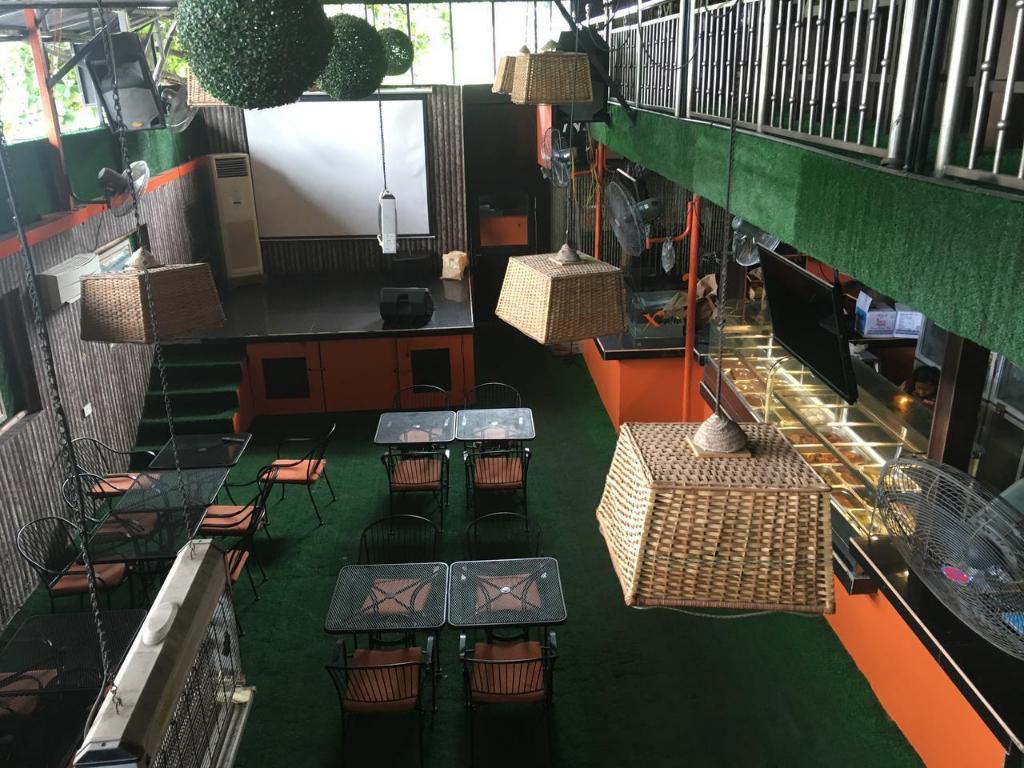 Natives Restaurant is the place to go when looking for a taste of rare Nigerian cuisine. They serve perhaps the widest variety of food options from all over the country and are consistent in quality. Located in the heart of Lekki, this express meal restaurant serves traditional meals like nkwobi, pepper soup, isi ewu, abacha, and jollof rice, just to mention a few. Their service is fast and seamless, and no matter the time of day, the food is always hot and tasty for those who walk in to eat. Value for money is guaranteed at Natives.
OFADABOY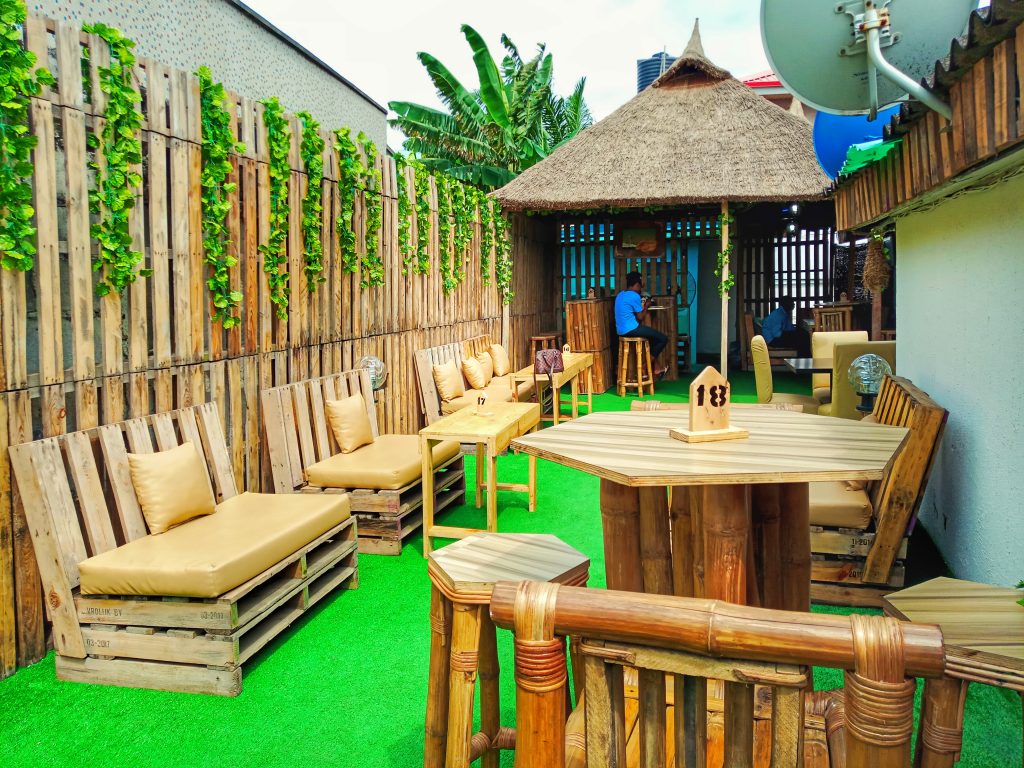 Ofadaboy is a name that has to be mentioned when talking about the very best Nigerian fast food restaurants in Lagos. If it isn't the best, it ranks almost at the top of this list. It is a top-notch traditional restaurant that provides the best quality Ofada rice and sauce. Located in Surulere on the mainland, the Ofadaboy Hut Space is an Afrocentric indoor and outdoor restaurant that immediately transports you to the heart of Africa with palms and animal graffiti boldly painted on the walls while seated on locally crafted tables and chairs. You can expect warm and delicious food accompanied by the finest chilled palm wine in a calabash.
CALABAR KITCHEN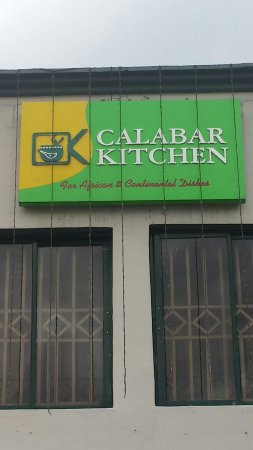 Calabar Kitchen is the restaurant to visit in Lagos when you long for traditional dishes from Calabar and other south-eastern areas. Located in the heart of Ikeja, their healthy portions and delicious meals make them a choice for all those who have a palate for meals known to the southern and eastern regions of Nigeria. From afang soup to edikaikong (aka edikang ikong) soup to atama (abak atama) soup, their pot is your oyster. Their service is second to none, and their meal delivery is as inviting as their portions.