This year was quite an eventful one for the Nigerian fashion industry, with countless trends and numerous red-carpet triumphs, but what were the moments and movements that defined it? Here, we outline the game-changing junctures – be it people or campaigns – that left an indelible impact on how the industry looked and felt.
Chanel made history with the first runway show in Africa.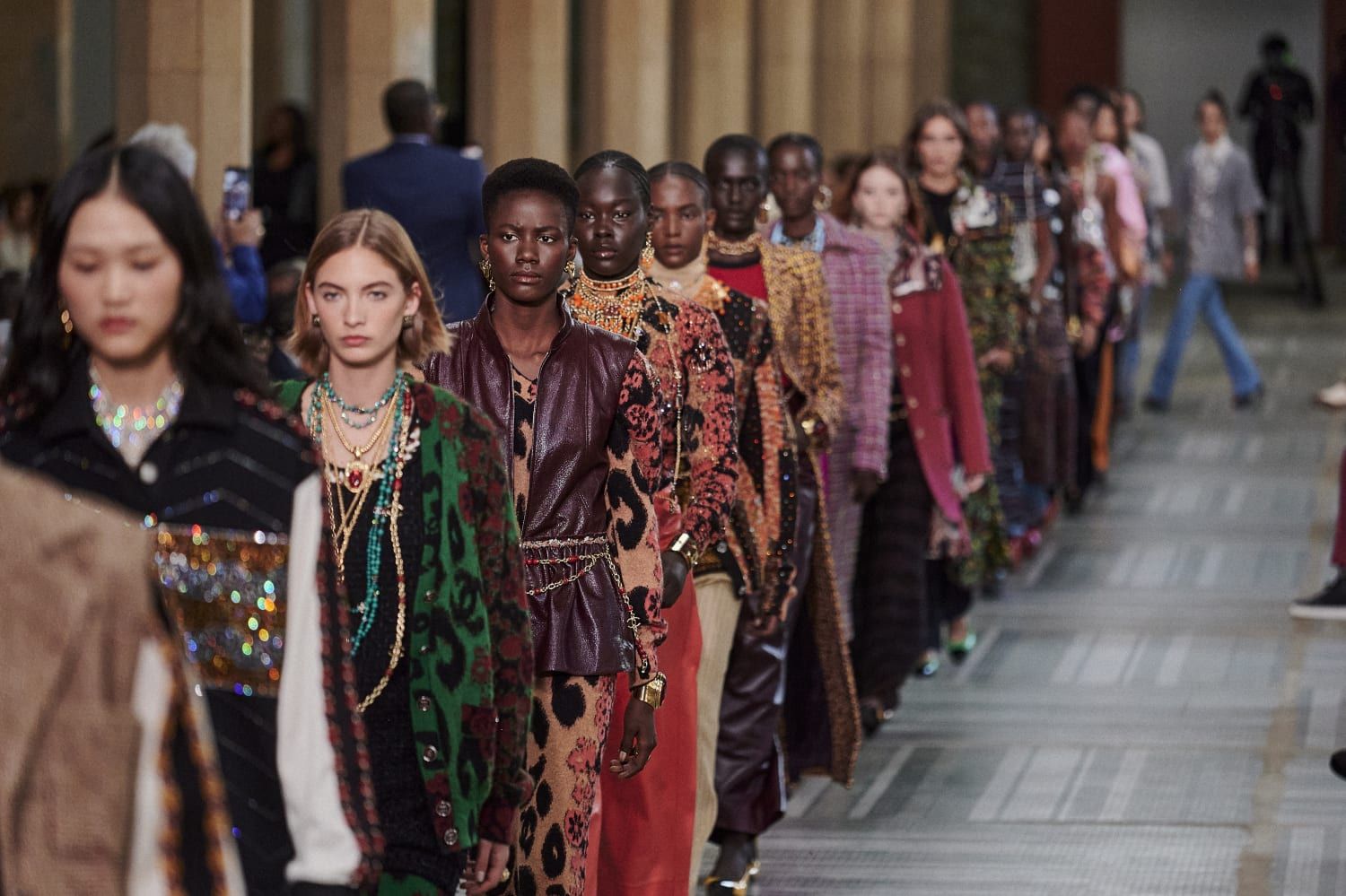 Chanel's 2022/23 Métiers d'art collection in Dakar was arguably one of the most significant fashion moments this year. It will go down in history as the first time a European Luxury house would hold a runway show in Sub-Saharan Africa. "By choosing Dakar, the House wishes to make the savoir-faire of its Métiers d'art resonate with the artistic and cultural energy of the city," Chanel said in a press release. This African debut has been in the pipeline for three years, but plans were disrupted because of COVID-19. Along with its rarefied haute couture collections, the Métiers d'Art range – which is unique to Chanel and in the past has been shown in locations such as Dallas in the United States and Rome in Italy – is the pinnacle of Chanel's commitment to "ultimate luxury".
The collection was filmed in Dakar and Chanel's Creation studio on Rue Cambon in Paris, while the actual show took place at the former Palais de Justice in Dakar.
2. The Rise of standalone fashion shows.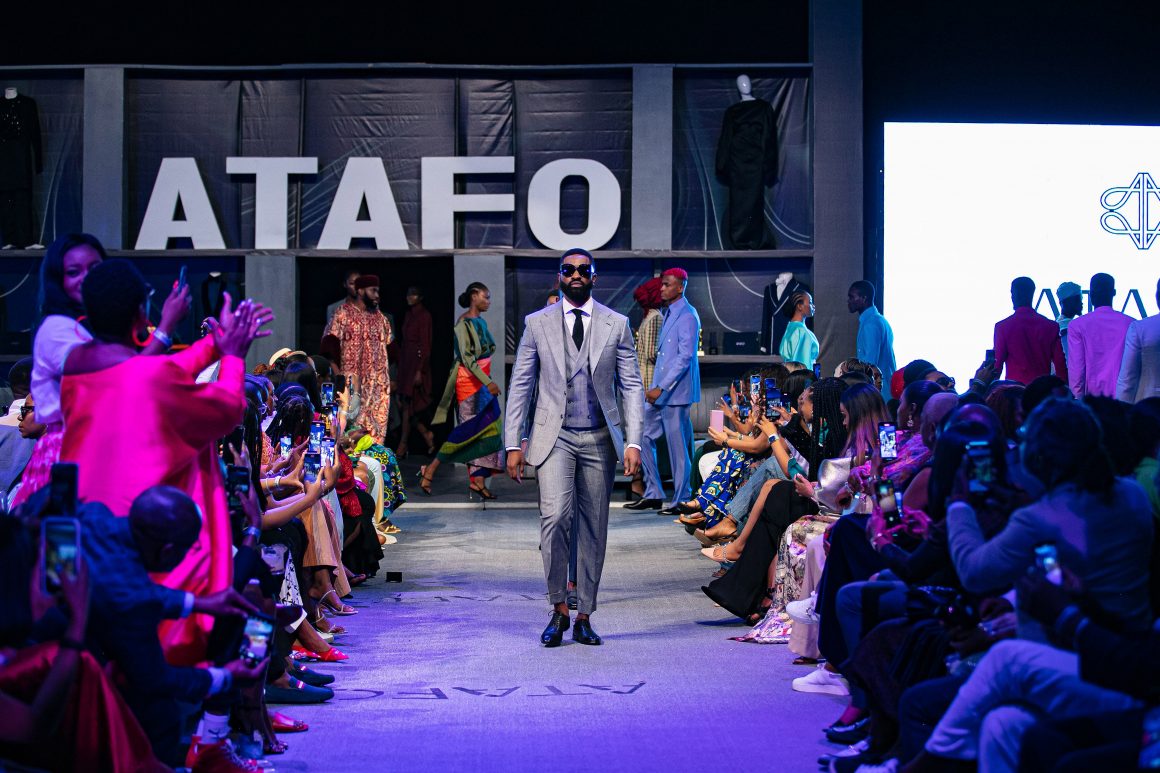 Fashion week took a different turn this year, with more designers taking a break from traditional platforms and treating their clients and guests to privately organised fashion shows. Brands like Mai Atafo and Lanre da Silva also had their very first successful private shows this year.
Showing offsite gave designers more freedom to communicate a strong and singular brand message. They also had the opportunity to incorporate venues such as art galleries, theatres and warehouses, and elements ranging from outdoor settings to sit-down dinners, musical performances and art installations. These private events largely indicate growth and independence – an experience that certain designers have attained and are now putting to the test.
3. Nigerian designers made waves globally.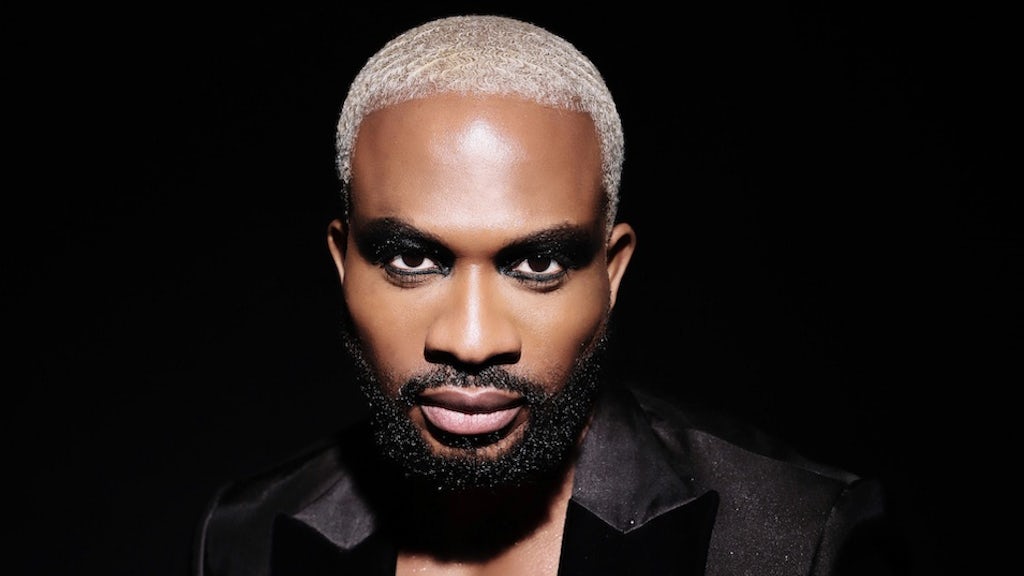 This year more young fashion designers continued to place their footprint on the global fashion scene. Tokyo James was one of the eight finalists of the 2022 LVMH Prize for Young Fashion Designers out of the 1900 applicants for this year's prize. In previous years, this prize had witnessed Nigerian talents like Kenneth Ize and Bayo Oke-Lawal. We also saw Bayo Oke Lawal of Orange Culture Brand take his pride of place on the most coveted BOF fashion list, which consists of people shaping the global fashion industry. Also, Adeju Thompson of Lagos Space Programme was announced as one of the Eight Finalists for the prestigious 2023 International Woolmark Prize.
4. Androgynous fashion took centre stage.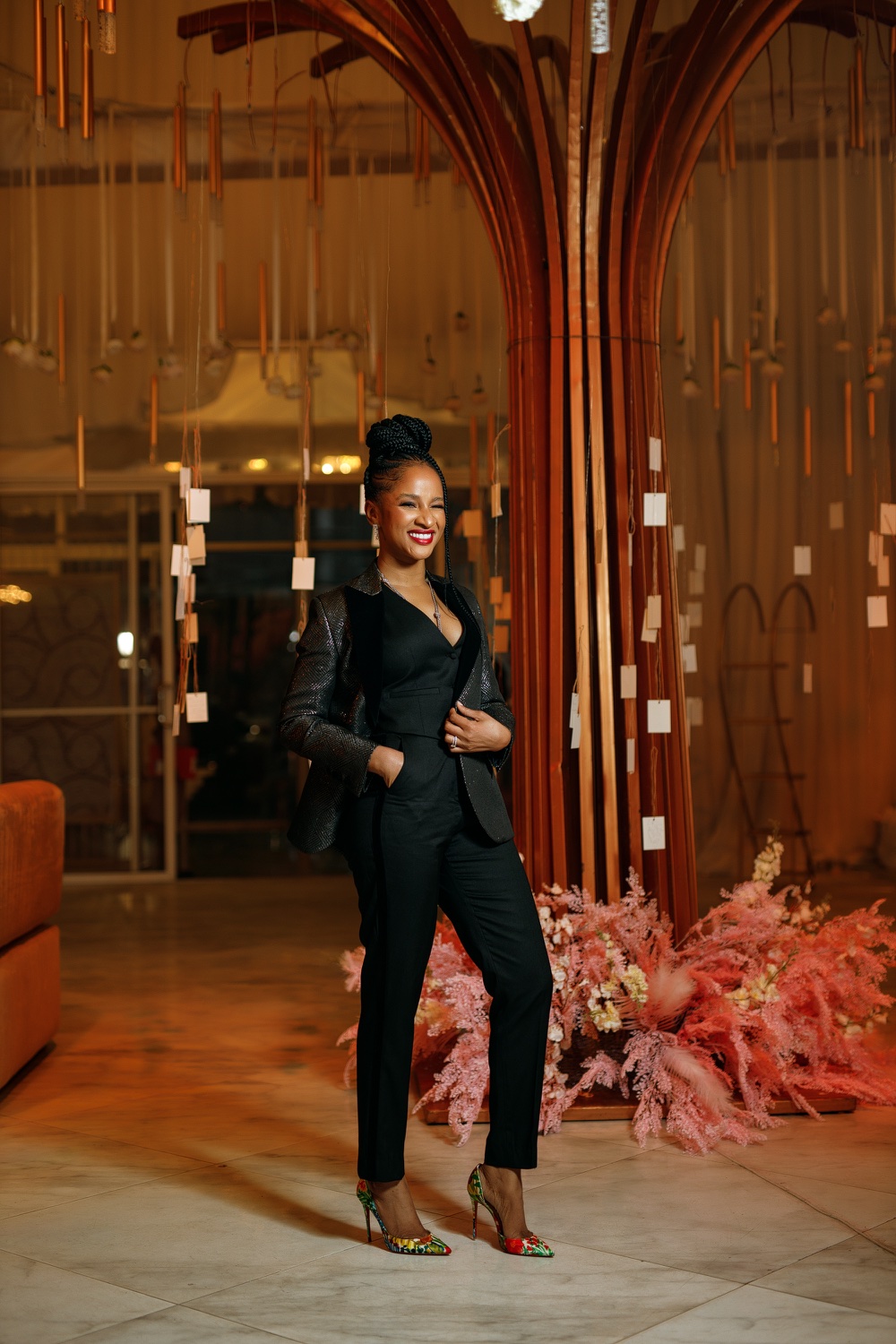 This year we saw a surge in clothing that heavily focused on androgyny.
. Fashion lovers and designers were more focused on mixing gender norms. Also, most fast fashion brands lay emphasis on easy-to-wear and aesthetic-focused clothing that fits all-gender. Part of this was a fallback from the comfort trend, which became very prominent after the Covid 19 pandemic. After staying home for some time, we all got used to wearing comfortable clothing, which gave birth to the era of pyjamas, kimonos and free-flow agbada that are wearable by all genders.
Long gone are the days of fitted tailoring, as the resurgence of boxy blazers and voluminous overlays is the new IT look.
5. Nigerian icons bagged more international fashion and beauty collaborations.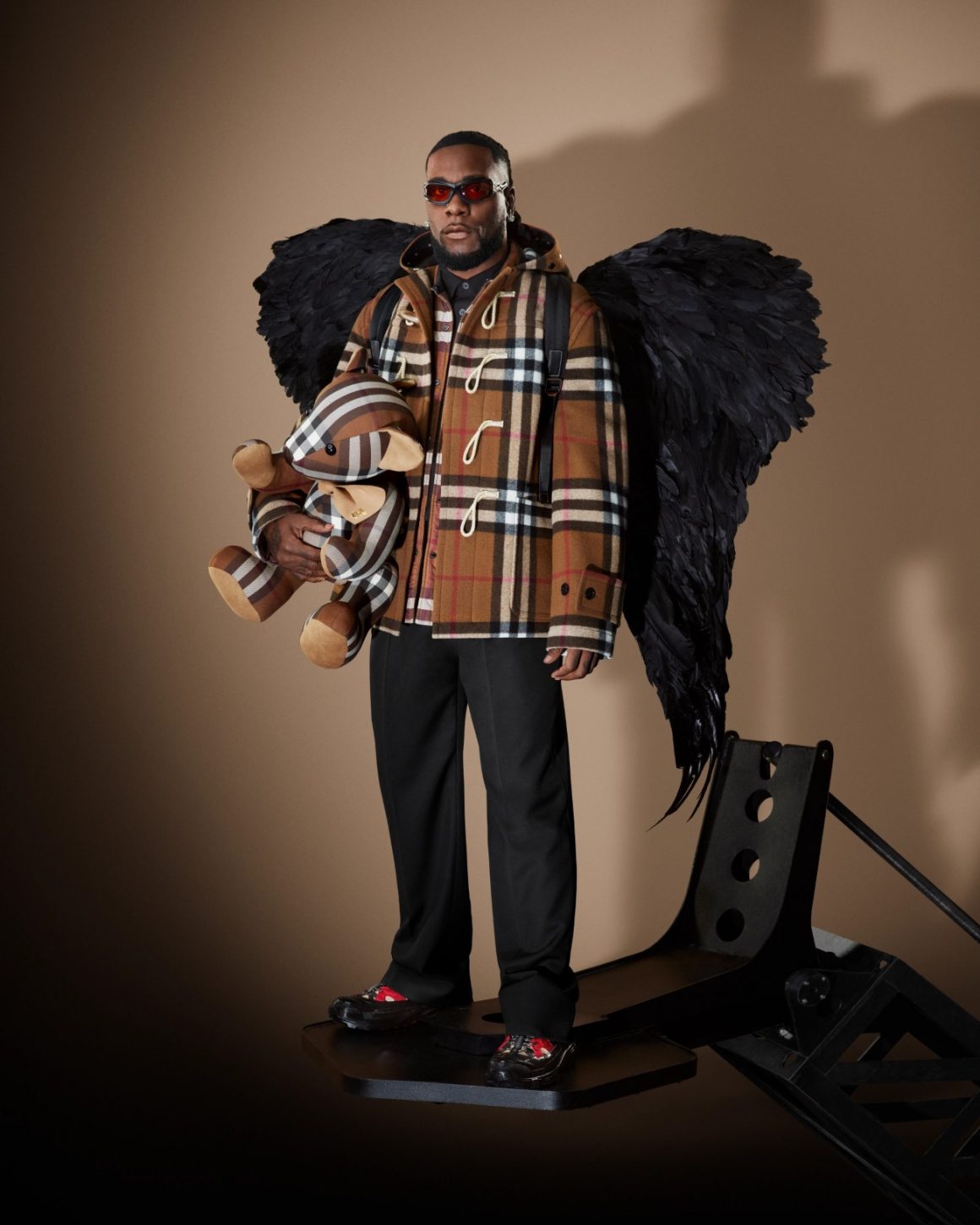 This list won't be complete without mentioning our icons who made waves and moves on the international market with their talents and by collaborating with established brands in the fashion and beauty industries. Internationally renowned artist Burna Boy teamed up with British luxury fashion house Burberry to be the face of the brand's Christmas campaign, which featured design codes from the former chief creative officer Ricardo Tisci. Music sensation David Adeleke, popularly known as Davido, who was announced as Puma's global ambassador last year, walked the runway for the brand this year and is also set to release his first fashion collection with the sportswear brand anytime from now. Rising star Rema's eye for fashion and style also landed him as the face of British online fashion retailer Boohoo. In June, he was unveiled as the face of the giant online retailer's men's fashion edit. Not leaving it to the men alone, Tiwa Savage made history as the first African M.A.C. Maker with a limited-edition matte red lipstick to her name. Also, our very own Star girl Tems teamed up with classic American brand Tommy Hilfiger for its Tommy Jeans campaign Fall/Winter 2022, while eponymous fashion brand Banke Kuku collaborated with American actress Gabrielle Union to launch a capsule collection for the New York & Company.
6. Fast fashion got even faster.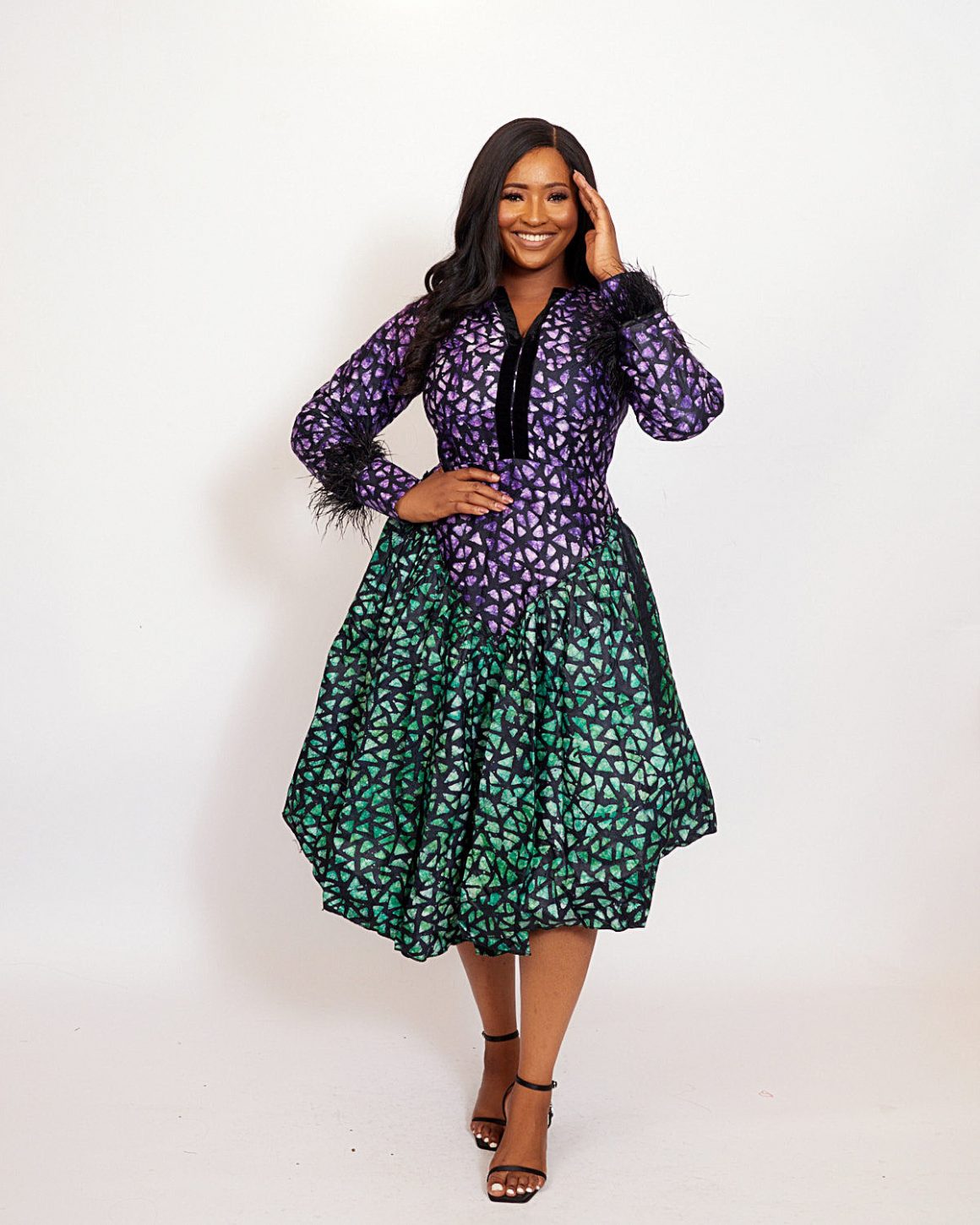 Yes, we know that buying Nigeria to grow Nigeria has long been a thing, but this year was overwhelming with the emergence of affordable ready-to-wear fashion brands in Nigeria. This was primarily due to the unstable economy and the influence of social media; many Nigerians have turned inward for their fast fashion purchases. A lot of existing and new brands took the opportunity to create fast fashion pieces to cater to the average needs of fashionable Nigerians. The likes of Zephans & Co., Dt Clothing, Ziva Lagos, Cotton Loops, and Zhena Woman took the lead but did not dominate the space. Like it or not, fast fashion has firmly become a part of our everyday lives, and Nigerian brands have fully tapped into it.
7. Nigerian designers celebrated at a landmark exhibition at the Victoria and Albert Museum (V&A) in London.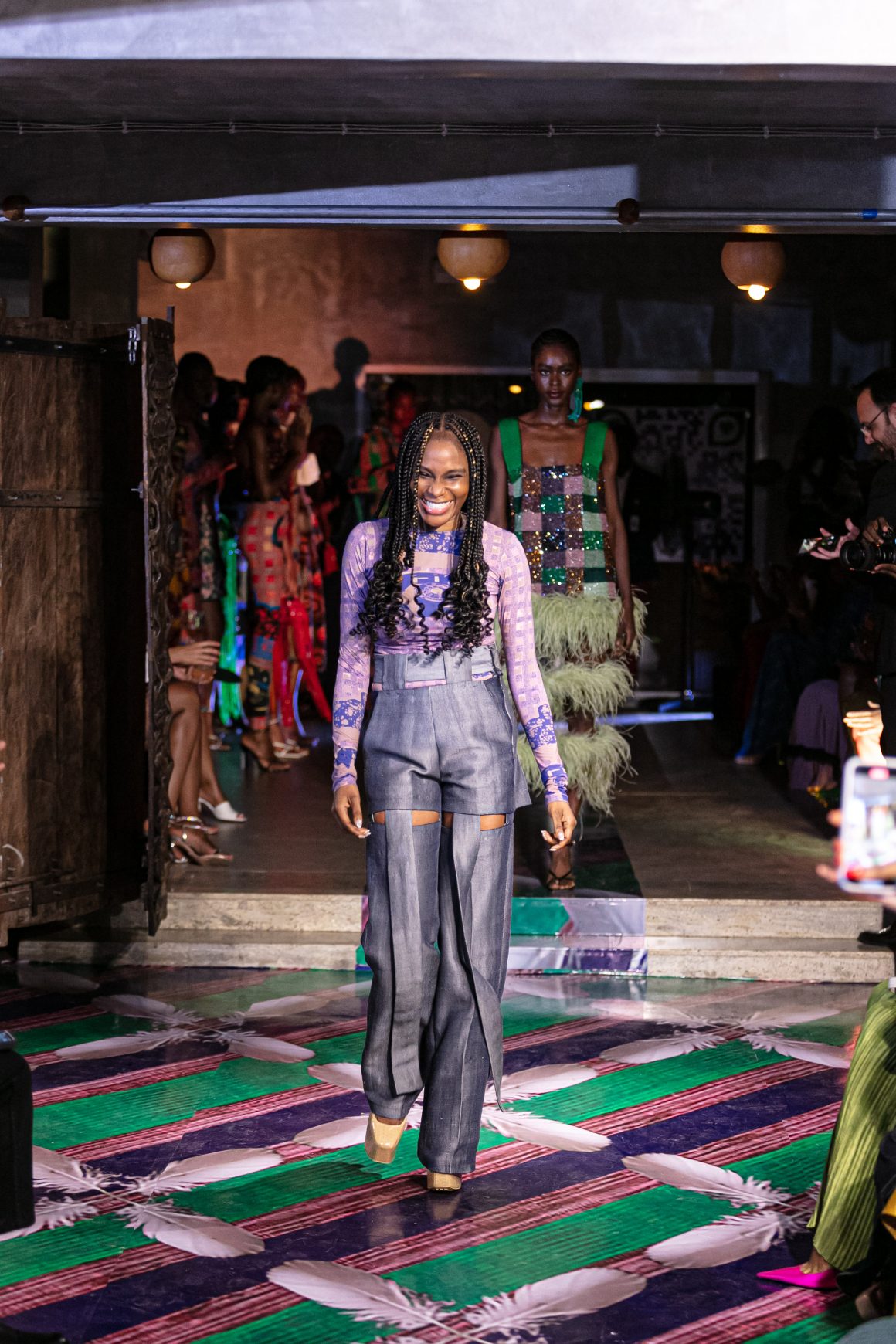 For the first time, African fashion was hugely celebrated in a landmark exhibition at the Victoria and Albert Museum in London. With over 250 pieces by 40 contemporary African designers, the exhibition titled "African Fashion" told the history of the African continent's clothes and showcased the best African designers. Making us proud from Nigeria was iconic and first-generation Nigerian designer Shade Thomas-Fahm, whose traditional Iro and Buba were re-imaged at the exhibition.
Also showcased at the exhibition was Nkwo, whose displayed pieces were made from recycled denim. IAMISIGO's 2019 spring/summer collection inspired by traditional West African abstract performance art and traditions of adornment, Lisa Folawiyo's heavily embellished pieces, and Mai Atafo's stand-out agbadas.
8. The Rise of Indigenous Streetwear Brands.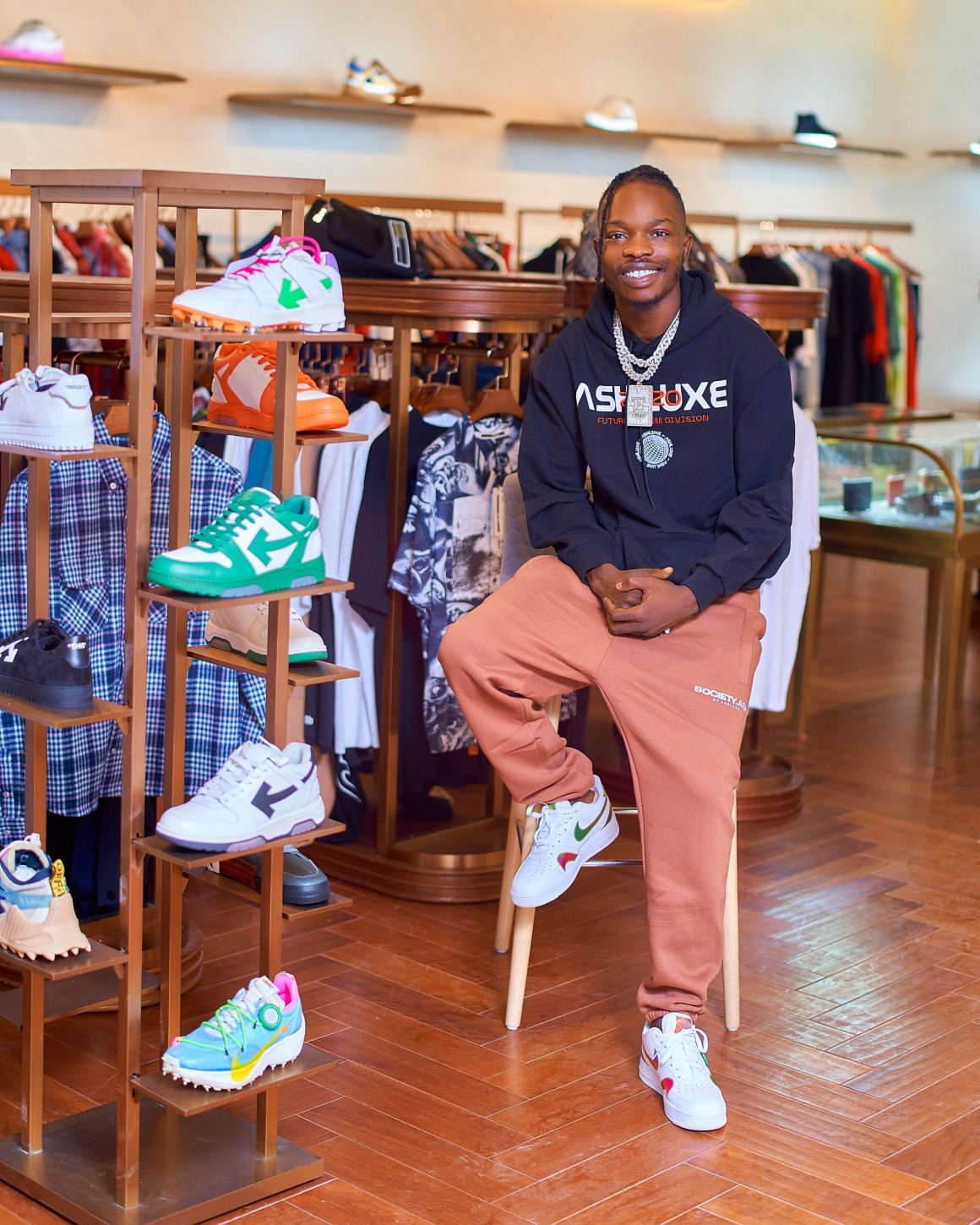 This year there was a significant increase in streetwear brands in Nigeria. The era was firmly influenced by Generation Z and their fashion culture. Fashion influencers, entertainers, and celebrities, who are popularly referred to as Alte boys and girls," were spotted all over social media, at parties, and on other occasions tapping into what can be described as a resurgence of the Y2K fashion aesthetic. Brands like Ash Luxe, Trax Apparels, Street Souk, and Waffles and Cream took the lead in churning out streetwear pieces that fueled the trend. From bucket hats to crop tops, baggy jeans, and chunky comfy shoes, it is safe to say these brands formed fashion's aesthetic for the year.