Steeped in a legacy of leadership, Olusegun Awolowo carries the weight of history with grace. He's not just anyone; he's the proud grandson of the legendary Chief Obafemi Awolowo, a luminary in the Nigerian independence movement. Every step Segun takes echoes with the purpose of his forefathers. He's not just walking in his grandfather's footsteps; he's carving his own path, marking his territory in the sands of public service. Distinguished as a lawyer and revered as an elder statesman, Segun's tenure as the Executive Director and CEO of the Nigerian Export Promotion Council (NEPC) saw transformative change. The visionary behind the game-changing "Zero Oil Plan" initiative, he envisioned a Nigeria less dependent on oil, integrating his strategy into the broader canvas of the Federal Government of Nigeria's Economic Recovery and Growth Plan (ERGP). Having donned key roles under four consecutive governments, his journey of service is unending. Presently, he is the rudder steering the National Action Committee on the African Continental Free Trade Area (AfCFTA). His wisdom and foresight provide the compass, directing the committee towards achieving Nigeria's strategic national interests. In a candid chat, this emblematic figure delves deep into his devotion to the nation and spills the beans about his new book, marking his 60th birthday.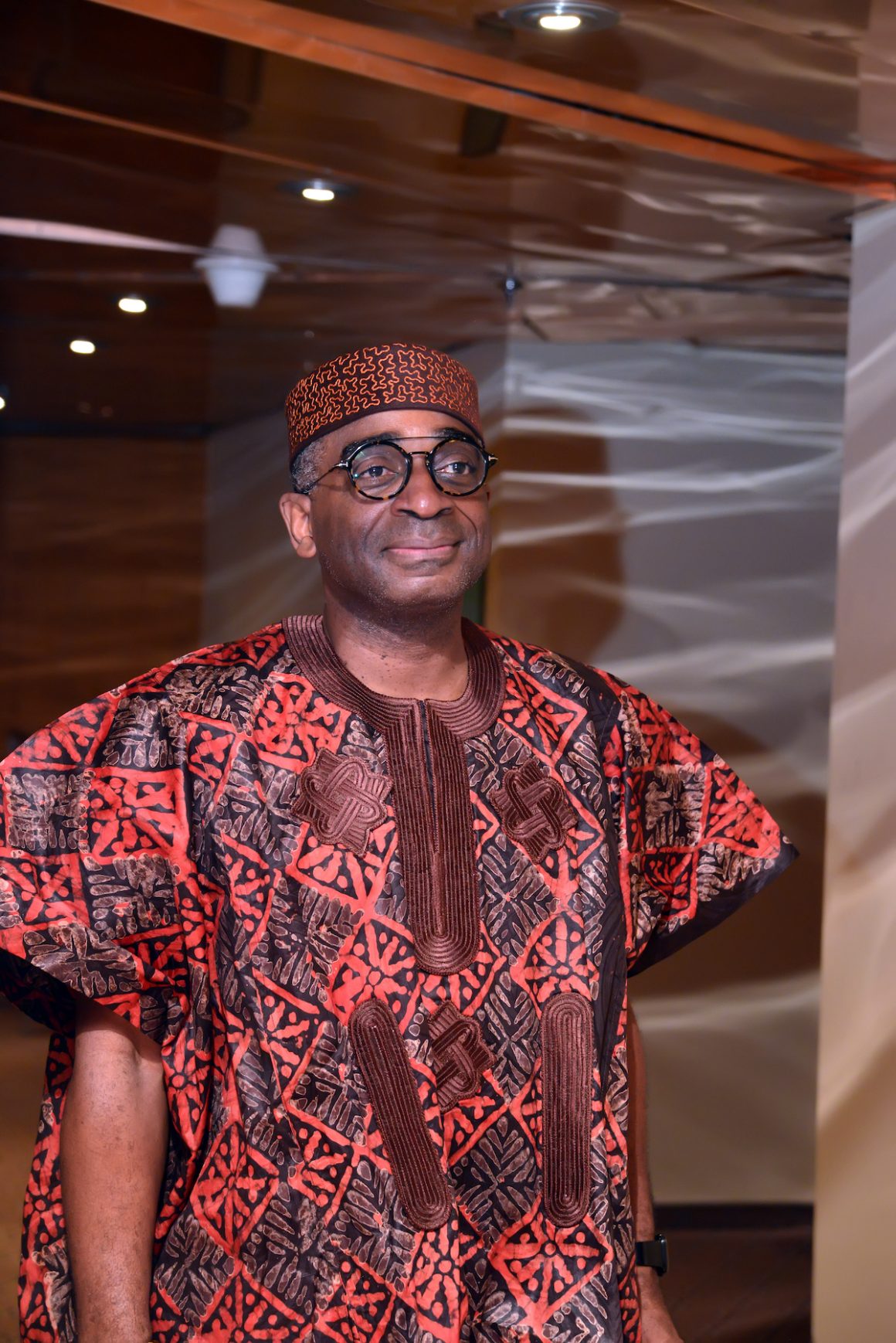 You have served Nigeria under four different administrations in different capacities and have been heavily invested in Nigeria's democracy. Would you say Nigeria truly practices a democratic system of government, and if not, what should be done differently?
I believe that, to the extent of our knowledge, practice, and experience, Nigeria truly practices democracy. However, just like any other nation practicing democracy, there is constant room for improvement.
Let us not forget that the most advanced democracy in the world, the United States of America, is 246 years old; Nigeria, on the contrary, although it became independent 63 years ago, has only practiced a democratic system of governance for 31 years. That, in effect, is less than 50% of our existence. It is, therefore, safe to say that we are a growing democracy. I believe we still have a lot to learn to make our people and systems more responsive to the tenets of democracy.
I must also say that our democracy is really evolving and opening up for greater participation. It is so beautiful to see more of our youth and women getting really involved in the democratic process. It assures me that the future of Nigeria is bright!
Democracy is just a tool; the goal is to give the people a good life.
You are the driver of the Zero Oil Plan, an economic blueprint for Nigeria. What so far has been done?
A whole lot—not just done, but achieved. The main goal of the Zero Oil Plan was to shift Nigeria from oil-export dependency to non-oil export-led economic development by maximising our comparative advantage with our diverse product base. There has been an increase in the value of our non-oil exports, and the quantity and quality of value-added products, that is, processed goods, are now being exported instead of just exporting raw materials. Nigeria is now exporting more shea butter, processed agriproducts like cassava chips, spices, processed ginger, ginger oil, cosmetic products, bags, and shoes, to mention a few.
Allow me also to highlight a landmark achievement: in partnership with the Jigawa State Government and WACOT, for the first time, organic certification for sesame seeds was obtained, and now organic sesame seeds are being exported worldwide at premium prices.
Furthermore, the approach was not just at the finished product level of the value chain; it was observed that Nigeria had declined in the level of cocoa production, which was affecting our level of cocoa exports. As a result, farmers were supported with seedlings to increase cocoa yields in the country. On cashew, there has been a transition from exporting raw cashew nuts to exporting processed cashew nuts.
Steps were also taken to make non-oil exports more inclusive; we created a division for Women in Exports, disaggregated our data to identify women exporters, and tailored programmes to enhance their export capabilities, leading to increased women's participation in non-oil exports. Furthermore, we domesticated the SheTrades initiative in partnership with the International Trade Centre (ITC). We also developed programmes for increasing the number of youths participating in non-oil exports through our Youth Export Development Programme.
At this point, I must mention the achievements of the landmark Export Expansion Facility Programme (EEFP), an end-to-end pilot implementation of the Zero-Oil Plan. The initiatives implemented under the EEFP covered the entire non-oil export ecosystem, addressed capacity gaps, promoted export inclusion, market development, and access, enhanced export logistics and infrastructure, improved exports in services, and supported innovative payment systems and export trade facilitation challenges.
Some examples of EEFP interventions' outcomes are nine Common Facility Centres (CFCs) and Human Capacity Development Centres (HCDC) in the apparel, shea butter processing, cashew nut processing, and leather processing sectors set up nationwide. Five fumigation chambers were set up in the north-west and north-east to reduce the cost of storing horticultural products such as ginger and hibiscus. Eight Domestic Export Warehouses (DEWs) were set up all over the country in a bid to reduce congestion at the ports. Four export trade houses were set up in Egypt, Kenya, China, and Saudi Arabia to facilitate the trade of authentic Nigerian products in those markets and increase SMEs' participation in international trade. I am sure you can quickly see how these initiatives will play a crucial role in increasing the volume of non-oil exports.
Most importantly, in testament to the achievements of the Zero Oil Plan, Nigeria attained 4.82 billion USD in non-oil export value, as reported this year by the Nigerian Bureau of Statistics, the highest value achieved since the agency's establishment 47 years ago. Furthermore, the non-oil revenue projection of 2.43 trillion NGN is higher than the 1.92 trillion NGN projected for oil revenue. I am sure you can see that the plan is working; now imagine what it would be like when we pivot to a full-scale implementation of the Zero Oil Plan.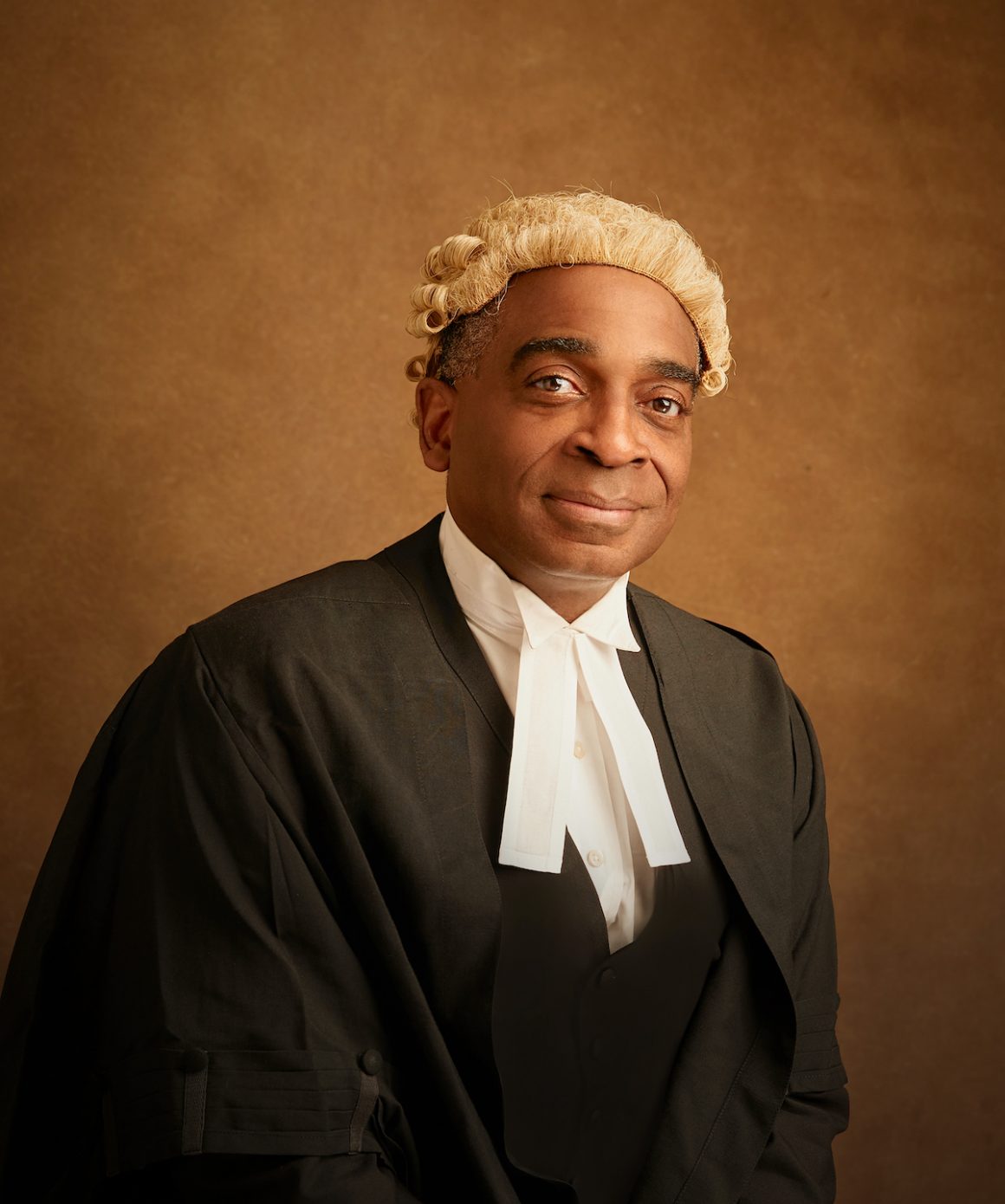 You were quoted to have said in 2016 that in 10 years, Nigeria will exit dependence on oil revenue. Where is Nigeria on this plan after seven years, and do you see the zero-oil plan fully engaged in the next three years?
I remember when I briefed former President Muhammadu Buhari GCFR on the Zero Oil Plan and, more particularly, the EEFP. He asked me how long it would take to achieve the non-oil export target in the Zero Oil Plan. I said, Mr. President, it is up to you. I told him the story of President J. F. Kennedy, who directed that the United States of America must have a man on the moon within a decade, which was achieved. I believe that if the highest office in the land prioritises the Zero Oil Plan, we will exceed the targets set out for the Zero Oil Plan. The Zero Oil Plan simply states that Nigeria must survive in a world economy where she no longer sells oil.
It is important to recognise that while I conceived the Zero Oil Plan during my tenure as MD/CEO of NEPC, the plan is actually bigger than NEPC; it is a plan that requires participation from all parts of the economy to succeed. So, I reiterate that the Zero Oil Plan's success is hinged on a whole-of-government buy-in.
Let me also add that the "high dollar to naira exchange rate" curse could be a trigger for Zero Oil on the front burner, turning the curse into a blessing. Countries like South Korea and Japan have and will continue to leverage the devaluation of their currencies to set very competitive prices for locally produced products on the global market. This has been a key instrument to increase global demand for their products and, in turn, drive their non-oil export growth exponentially. I strongly believe Nigeria can take a leaf from this page and create the environment and policies to enhance our productive and competitive capabilities for strong participation in global trade. We must become an export-driven economy.
In 2021, you were elected President of National Trade Promotion Organizations (TPOs) from ECOWAS member states. What were you able to achieve during your tenure?
I was elected the pioneer president by my peerxs, which was a great honour for Nigeria. ECOWAS protocols do things in alphabetic order, but they decided to give me that privilege, so I held it for Nigeria, and my successor took it over. Now, I believe they are back in alphabetic order. The ECOWAS TPOs Network was established to foster collaboration among the trade agencies that deal directly with exporters in respective ECOWAS countries. Furthermore, it also aims to ensure the equalisation of opportunities for all ECOWAS member states to benefit from the African Continental Free Trade Area (AfCFTA).
I must say that the level of cooperation among the trade promotion agencies has improved since the network was established. For example, the NEPC has been exploring new and increased collaboration with its counterpart in Gambia as a result.
On the latter, which is related to the AfCFTA, it is definitely a work in progress. However, the established collaboration level will ensure that every ECOWAS member state is included in implementing the AfCFTA.
At the end of last year, you were appointed by the Buhari administration as the Secretary of the National Action Committee on the African Continental Free Trade Area (AfCFTA) for a tenure of four years. So far, what have you achieved since you assumed this position?
The African Union Assembly of Heads of State and Government's declaration of the year 2023 as the year for the acceleration of the AfCFTA implementation is some sort of matching order. We certainly appreciate the significance of our role, which is clearly cut out, and we need to organise for optimal effectiveness. Accordingly, I am currently in the process of recalibrating the National Action Committee to enable it to deliver more effectively on its mandate. Furthermore, I have also itemised high-priority activities for the committee, which include
Nigeria joining the second phase of the Guided Trade Initiative (GTI)
Setting up an AfCFTA Readiness Fund. The realisation of Nigeria's socio-economic goals for participating in the AfCFTA requires significant financing that will ensure timely implementation of the trade readiness initiatives and enable the government to enable the participation of all priority sectors.
A plan to build a 500/1000 Nigerian MSE pipeline that would participate in the AfCFTA and de-risk them
So far, considerable progress has been made on these high-priority activities. All is being put in place to ensure that Nigeria is set to join the second phase of the GTI, which is projected to launch later this month.
I have also been able to establish strategic collaborations with the organised private sector in Nigeria, relevant government agencies, and multilateral organisations such as the United Nations Development Programme (UNDP), the Foreign, Commonwealth, and Development Office (FCDO), the Overseas Development Institute (ODI), the United Nations Economic Commission for Africa (UNECA), and the World Economic Forum (WEF), among others.
Considering the state of transition the country has been in since I assumed office, we have achieved quite a lot with the resources available to us.
Of all the appointments you have held, which has been the most challenging, and which were you able to cover the most grounds?
This is a very subjective question. I say so because it would be unfair to categorise any of the appointments as more challenging than the others. All the appointments came with a unique set of challenges that prepared me to deliver on subsequent appointments.
I personally do not see the appointments as separate; rather, I see them as parts of a mosaic that form a beautiful picture when put together. Essentially, they are all connected and form an intrinsic part of my story.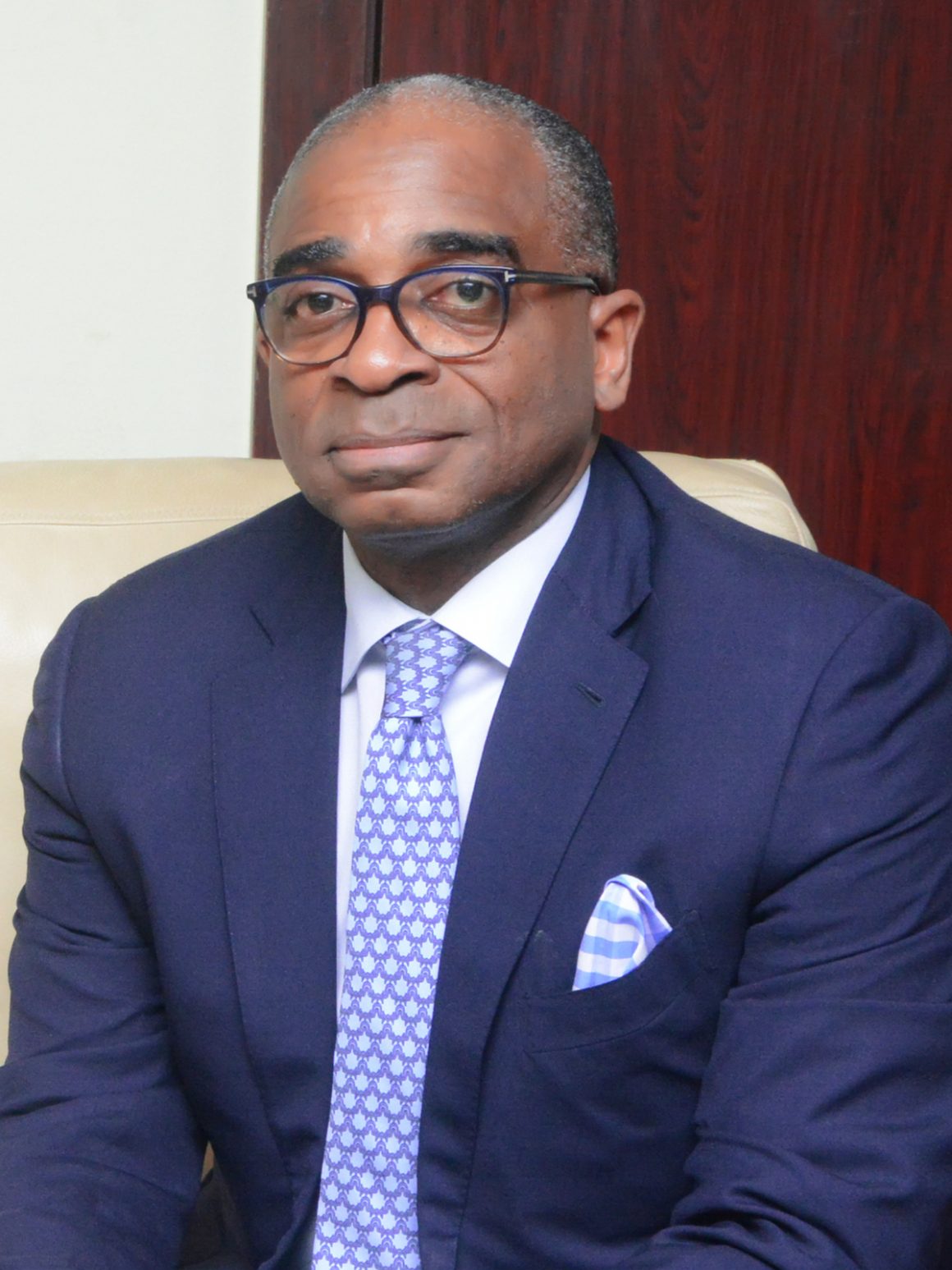 Tell us how being a lawyer has helped you with all your appointments.
As a lawyer, I am trained to believe that reason and logic must have their moments. Being a lawyer equipped me with the skills and knowledge necessary to analyse complex problems, think critically, and develop creative solutions. Furthermore, my legal background has helped me with foresight, anticipating issues, and being proactive; accordingly, more importantly, it has built a culture of due diligence and thoroughness in me. I can confidently say that these skills have formed the foundation of my successes in public service. One must have reticence and tact.
What are you most proud of in all your years working for a better Nigeria?
The answer is simply the lives and businesses that have been transformed. When I assumed my position at the NEPC, I ensured everything we did was customer-centric. I prioritised the needs of our exporters because our success is hinged on their success. I had absolute clarity about how NEPC must look after my tenure. My doctrine is what I call PLIE, that is, firstly, to develop policy; secondly, to work on legislation; thirdly, to implement; and lastly, to enforce. All in that order.
Recently, I got a heartwarming message from one of our exporters, who, through an Export Development Fund (EDF) grant, was able to procure machines and increase her t-shirt production capacity to 6,000 t-shirts per day. These are the stories I live for; these are the stories that make me feel fulfilled.
You recently turned 60 and launched a memoir of stories about your life. Tell us why you decided this was the best time to launch the book and why you will say it is a must-read.
I decided to embark on this project first on the clamouring I received from Joop Berkhout, Chairman of Spectrum Books, now Safari Books, who was a great supporter of my late grandfather and always believed I had a story to tell about him and growing up with him.
Berkhout is one of those, like many others, who will always challenge my faithfulness to the values of my late grandfather. Also, I realised it is not my name and must live up to it in every way. I am being held accountable to a surname; hence, the title of my book is "Judged by a Surname".
I initially wanted to present it on my birthday on the 27th of September, but it is still in the oven, and once it's done (well done, not medium rare), I will present it.
It must have taken quite some time for someone very busy to put your thoughts on paper. How long did it take you to write this book, and what was the most challenging part?
I have been working on it for about a year; the most challenging part was collecting the memories, which was emotionally draining. Let me quote Tennessee Williams, who said, "I was brought up puritanically, and I did outrage that puritanism." That's my story. It's all in the book.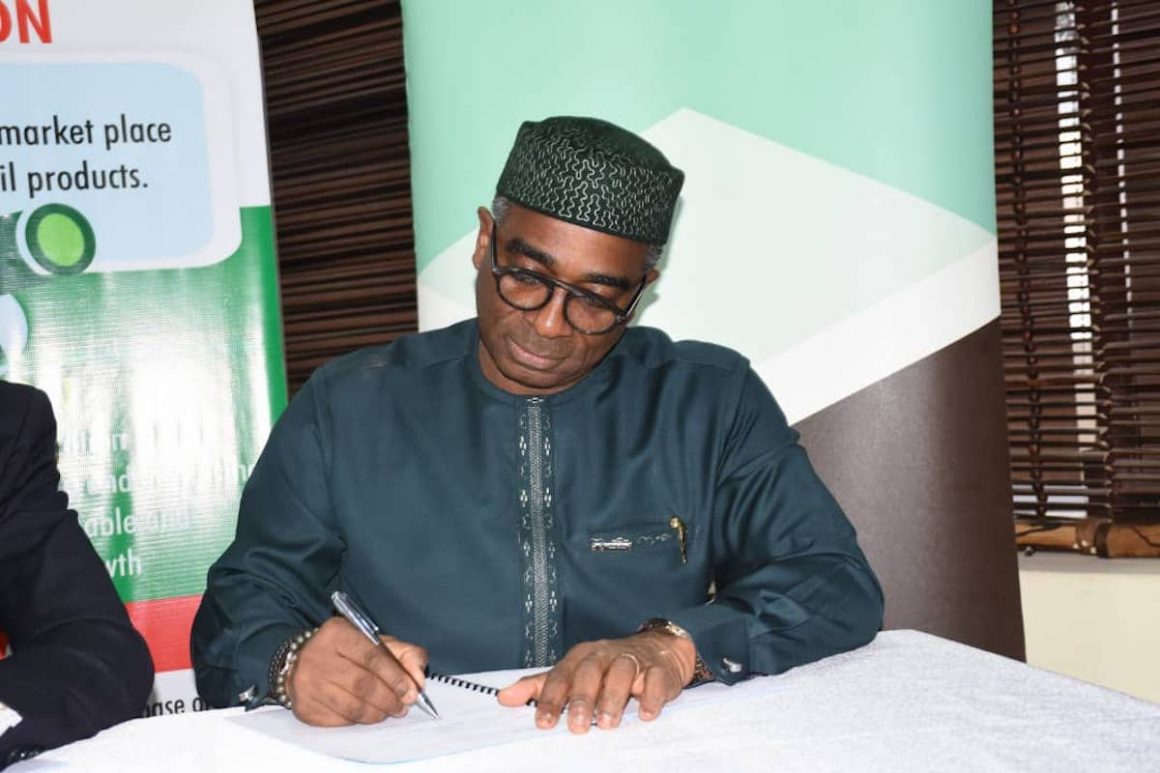 You were three when Nigeria gained its independence. Tell us what it was like during the country's early independence. What has changed from how you used to know it?
Everyone in my generation can tell you stories of how good Nigeria was in those days, but as a perennial optimist whose cup is always full, I would say that Nigeria's better days are right in front of us.
Now that the country recently celebrated its 63rd year of independence, as an elder statesman and a sexagenarian, what are your hopes for Nigeria?
It sounds so strange that I am now an elder. I have always believed in this country. I don't have any other nationalities. My children were all born and raised here. From my life experience, I believe the country will fulfil its destiny as Africa's brightest star.
As the grandson of the great Oba Femi Awolowo, you seem to be following in your grandfather's footsteps. What legacy do you hope to leave behind?
My late grandfather left a legacy of service and large shoes to fill. But he always said everyone must carve their niche. His priority was God first, then country, and family came last. To quote Benjamin Disraeli, "man is not the creature of circumstances; circumstances are the creatures of man".
Destiny demands of me service to my country.
Congratulations on turning 60! Reflecting on your age, what are you most grateful for?
I am most grateful for the lessons shared, the memories forged, and the friendships that have been my constant companions. I am grateful for my family and their love. Most importantly, I am thankful that the very big God has continued to be by my side.