Welcome back to the world of The Real Housewives of Lagos. The premiere episode of this fresh season has now graced the screens on Showmax and DSTV, igniting a frenzy on the internet.
Indeed, the Queens have emerged again, but a notable absence exists. Following a heated first season, Carolyna Hutchings has bid farewell to the show, making way for the introduction of two new cast members, Tania Omotayo and Faith Morey.
In case you missed it, here's an account of the events that unfolded in this episode:
*WARNING: A FEW SPOILERS AHEAD.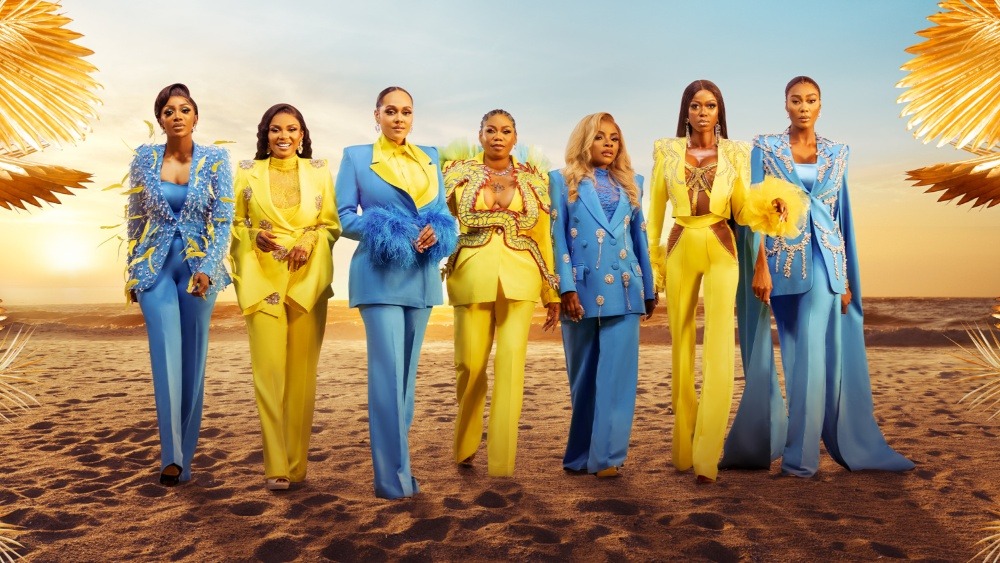 RESTAURANT FOR TWO
You are familiar with booking a table for two at a restaurant, right? Mariam takes it a step further by reserving an entire restaurant solely to have a tête-à-tête with Toyin (Tiannah). #GodWhen. The girls have had minimal communication since the reunion show, and Mariam aims to reconcile with Toyin.
Toyin revealed her pregnancy at the end of the first season. She expresses her disappointment about Mariam's lack of support following her devastating miscarriage despite their nearly 14-year friendship.
The girls continue their conversation, but this meeting did not accomplish its intended goal.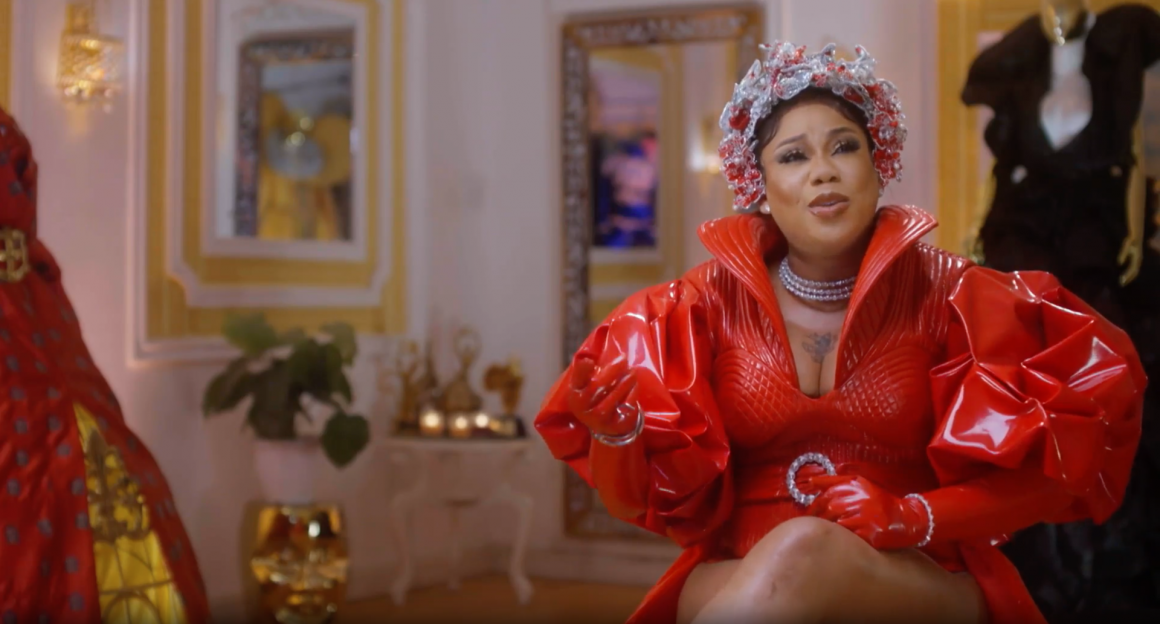 CHIOMA AND IYABO LINK UP
Iyabo pays a visit to Chioma during the ongoing renovations at Brass & Copper. We are shown a flashback of the reunion show and the potential altercation between Toyin and Chioma.
Chioma feels saddened by the way her relationship with Tiannah has unfolded, as she genuinely liked her as a person. Iyabo, acting as a peacemaker, attempts to console Chioma, leaving us to wonder if she is planning another mediation session.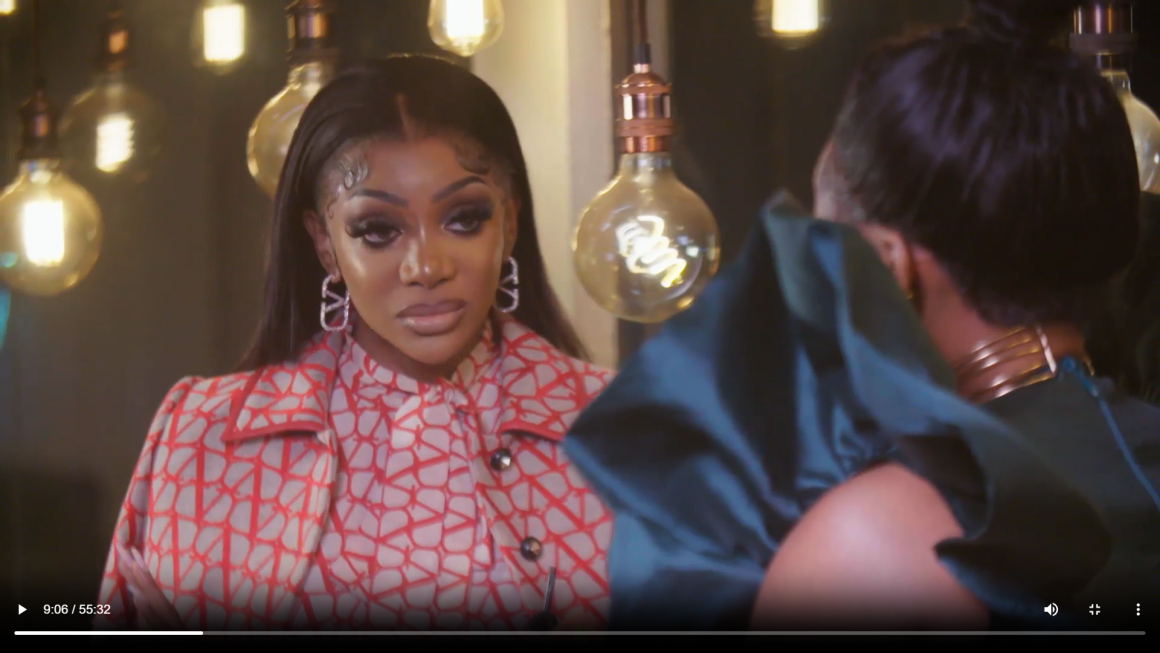 LAURA AND MARIAM DON'T HAVE A FRIENDSHIP
It is a relief to hear this from Laura, especially after the many awkward scenes between herself and Chioma from Season 1. Mariam appears to concur that they are not friends. Nevertheless, the girls maintain a respectful attitude towards each other.
Laura declares the end of her friendship with Toyin, emphasising that reconciliation is impossible. Mariam brings up a retreat and pampering session that she's planning for the girls. We all remember the aftermath of the dinner she hosted the previous season…
TIANNAH STYLING HAS THE MOST TRENDING LOOKS OF 2022
We transition to the KING of Fashion and Madam of 30+ businesses herself, Toyin (aka Tiannah), in a meeting with her staff. The international market can't get enough of her, and she's listing out the achievements of Tiannah's Place Empire over the past year, such as being approached by CNN and expanding certain business ventures to London, UK.
Her masked husband interrupts with news of her upcoming hospital appointment. Toyin then reveals that she has been experiencing some health issues and had an unsuccessful surgery the previous year. We hope she recovers swiftly.
6 FOOT AMAZON QUEEN IS ADDED TO THE GROUP CHAT
Laura introduces us to Faith as they meet up for lunch. They chat about life, business and the other Housewives. Laura invites Faith to meet them at Mariam's retreat.
Who doesn't want to be like Faith when they grow up? Receiving a Rolls Royce as an apology gift sounds absolutely heavenly.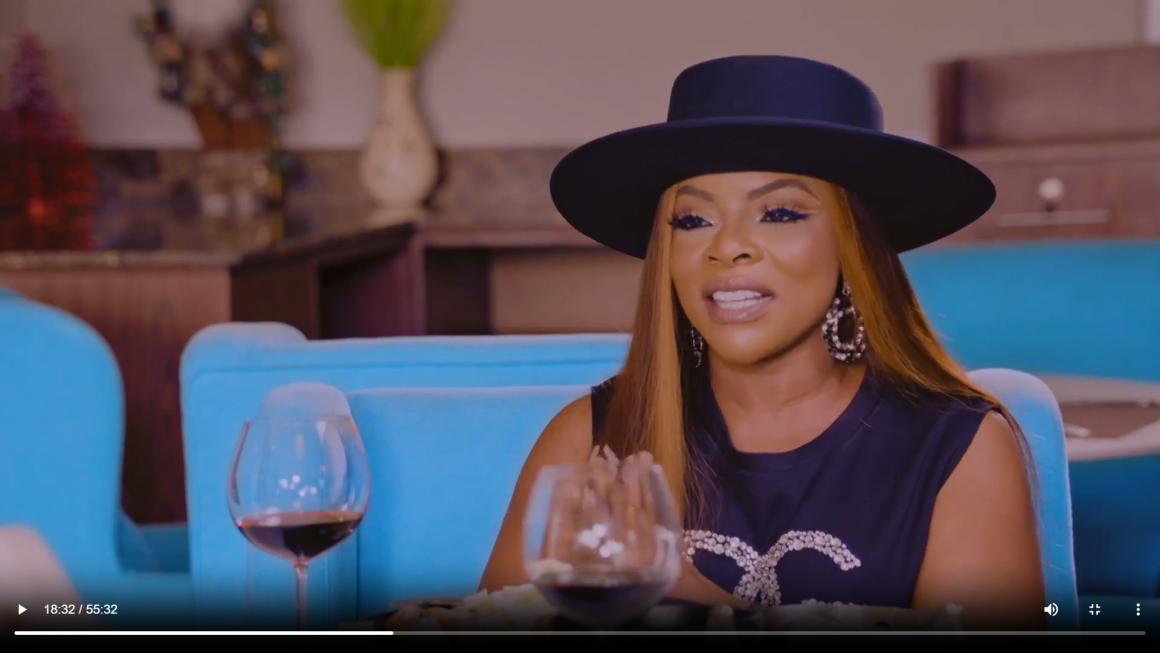 TANIA MAKES HER DEBUT IN ONE OF THE BEST LOOKS IN THIS EPISODE
Tania, adorned in a stunning piece by fashion designer Lisa Folawiyo, arrives at the Good Hair salon while Chioma puts the finishing touches to her look for Day 2 of the ARISE Fashion Week. We're given a breakdown of their long-standing friendship, and amid their conversation, Mariam interrupts with a video call, revealing that she, too, is on her way to the fashion show. Mariam pitches her destress gathering to Chioma, and Tania secures an invite. The three head to the show.
IYABO MEETS FAITH
Faith is collaborating with Priscilla, the daughter of Iyabo and a Gen Z influencer, to promote her fashion boutique. At Priscilla's urging, Iyabo shows up at a photoshoot organised by Faith for the brand. Although Iyabo doesn't appear enthusiastic about this partnership, she and Faith have a decent rapport.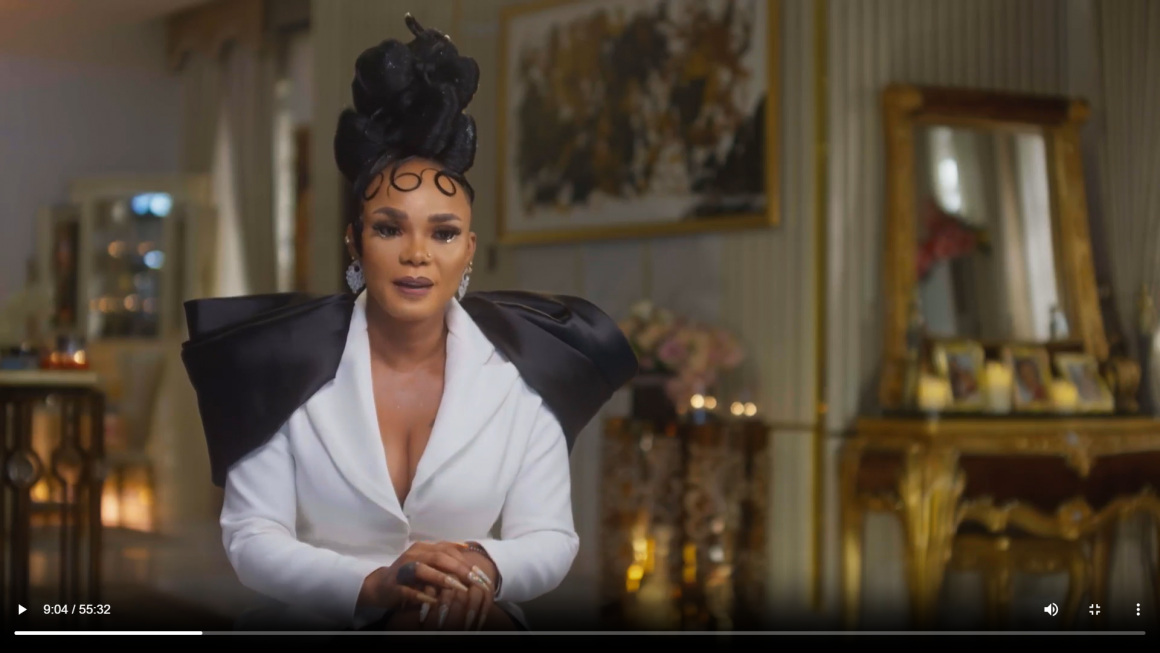 RETREAT DAY IS HERE
Mariam and Chioma talk over the phone while getting ready for the retreat. Mariam reminds Chioma about the casual dress code, but Chioma isn't so sure. We all know she loves to make a grand entrance.
Immediately after, Mariam hops on a call with Toyin, who informs her that she cannot attend due to work commitments that made her leave town. The authenticity of her claim that she "forgot about the event" raises doubts.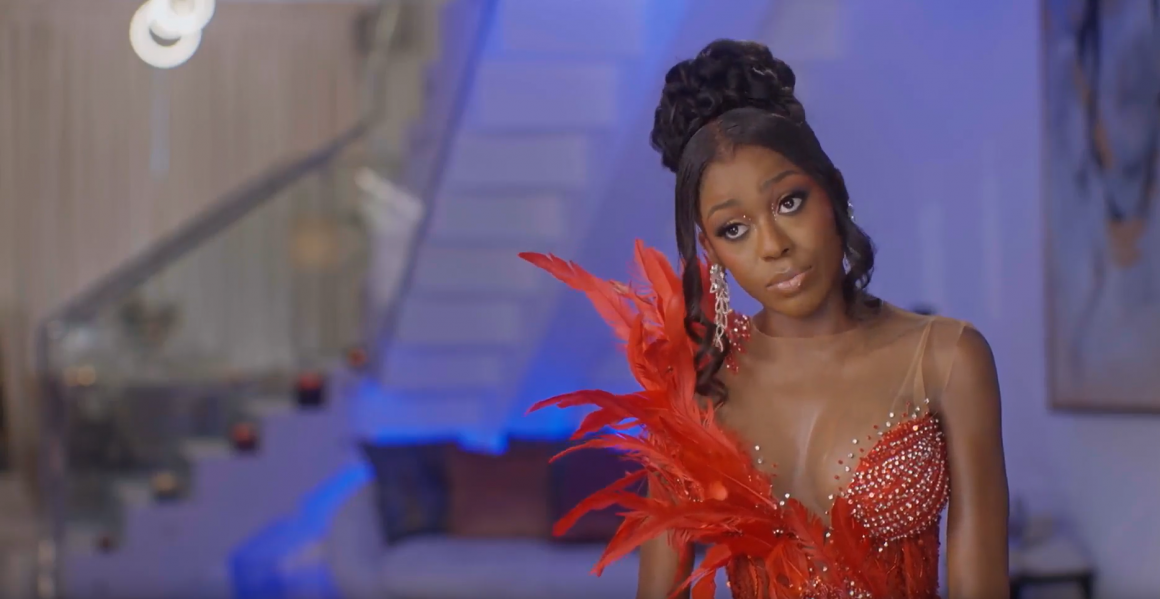 BOTOX PARTY?
Faith visits the Dreamweight Botox Clinic to explore the idea of organising a "botox party" with Dr. Rommel Asagwara in the future.
THE GRAND FINALE
Mariam arrives at the retreat venue, and the tables are laid out with treats from Board Lagos and Simply Green. Iyabo is the first guest to arrive, followed by Laura. So far, so good. Things are going smoothly. Next is Chioma! She's not the last person to get there, either. She really may be turning over a new leaf.
Tania makes an entrance, and the camera pans to Iyabo's face. Soon enough, she voices, "She reminds me of Carolyna". Laura conveniently forgets the name of her season 1 nemesis.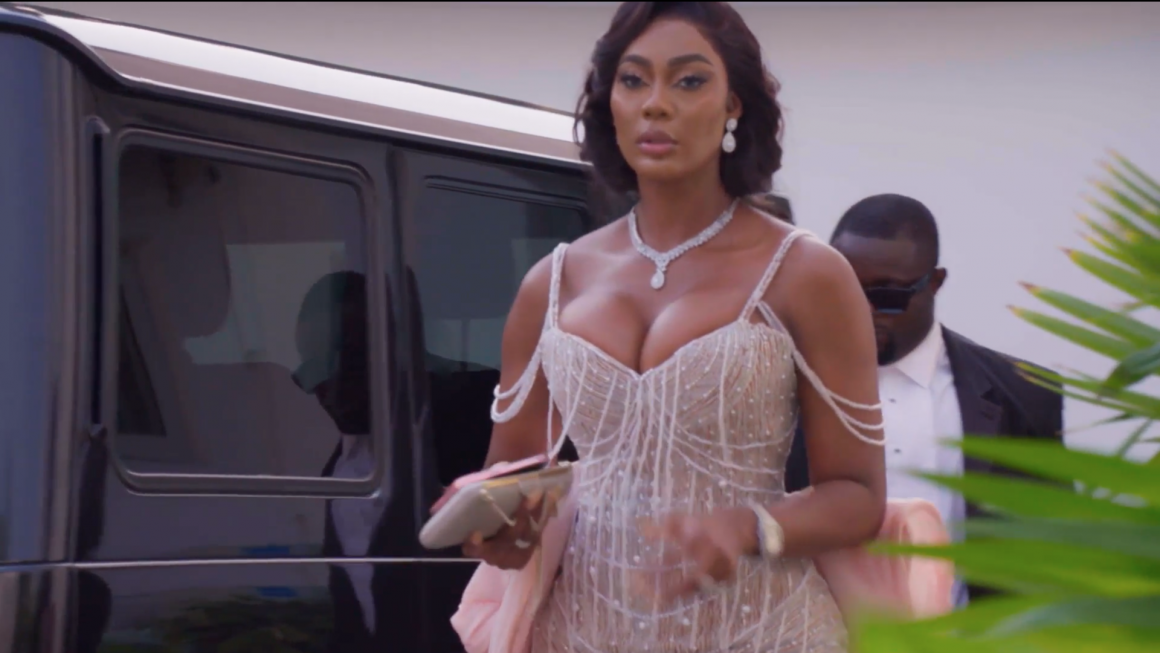 Faith (Queen 6-foot) is the final arrival, gracefully stepping in wearing a dress with a train(?). Well, it looks like Chioma and Toyin might have some competition in the wardrobe department this season. "If you know Lagos babes, they show up, and they stand out." Yes, Ma, but a train for a retreat? Alright then, Queen.
"Casual theme" in Lagos sure does seem to involve a lot of high heels.
The conversation moves to the matter of Toyin's absence, and Dr Akshay, the wellness coach, intervenes and guides the girls through an exercise, instructing them to write down three things that are causing them stress at that moment. Uh-oh! This exercise inevitably creates more tension, leading to Faith being questioned about her age and claiming to be 50 years old. No one believes her, obviously.
The episode ends with Iyabo leaving and intentionally walking over Faith's train. Oh, the drama!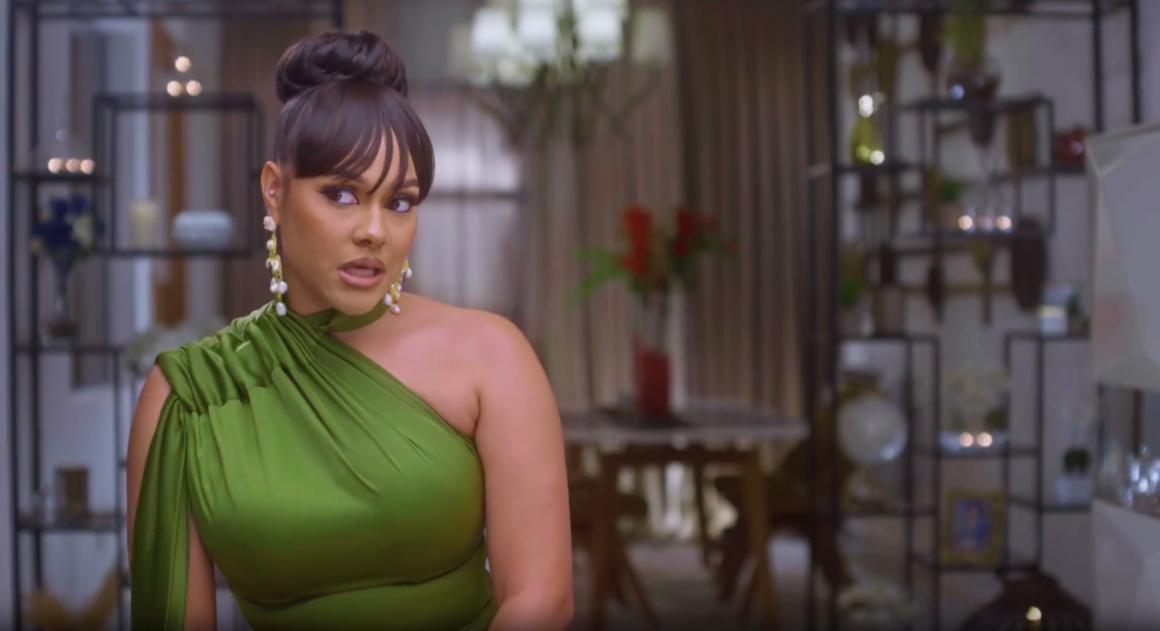 FAVOURITE QUOTE:
"My name is Faith Morey. A model. I am strong-willed, principled, smart, beautiful and a six feet tall Amazon queen"
Did anyone keep track of how many times she referred to herself as this throughout the episode?
---
Don't miss out! You can tune in to fresh episodes every Friday on the streaming platform Showmax.