He stepped out of his black S63 AMG and onto the snowy pavement of the Congress Centre at the World Economic Forum in Davos. Dressed in a black overcoat, custom-made suit and trademark red tie, the Nigerian business mogul exuded confidence and charisma with every step he took. As he made his way through the busy centre, heads turned, and a few wondered who this Black African businessman was. World leaders, CEOs, and celebrities wanted to shake his hand and get a photo op. Tony Elumelu had arrived.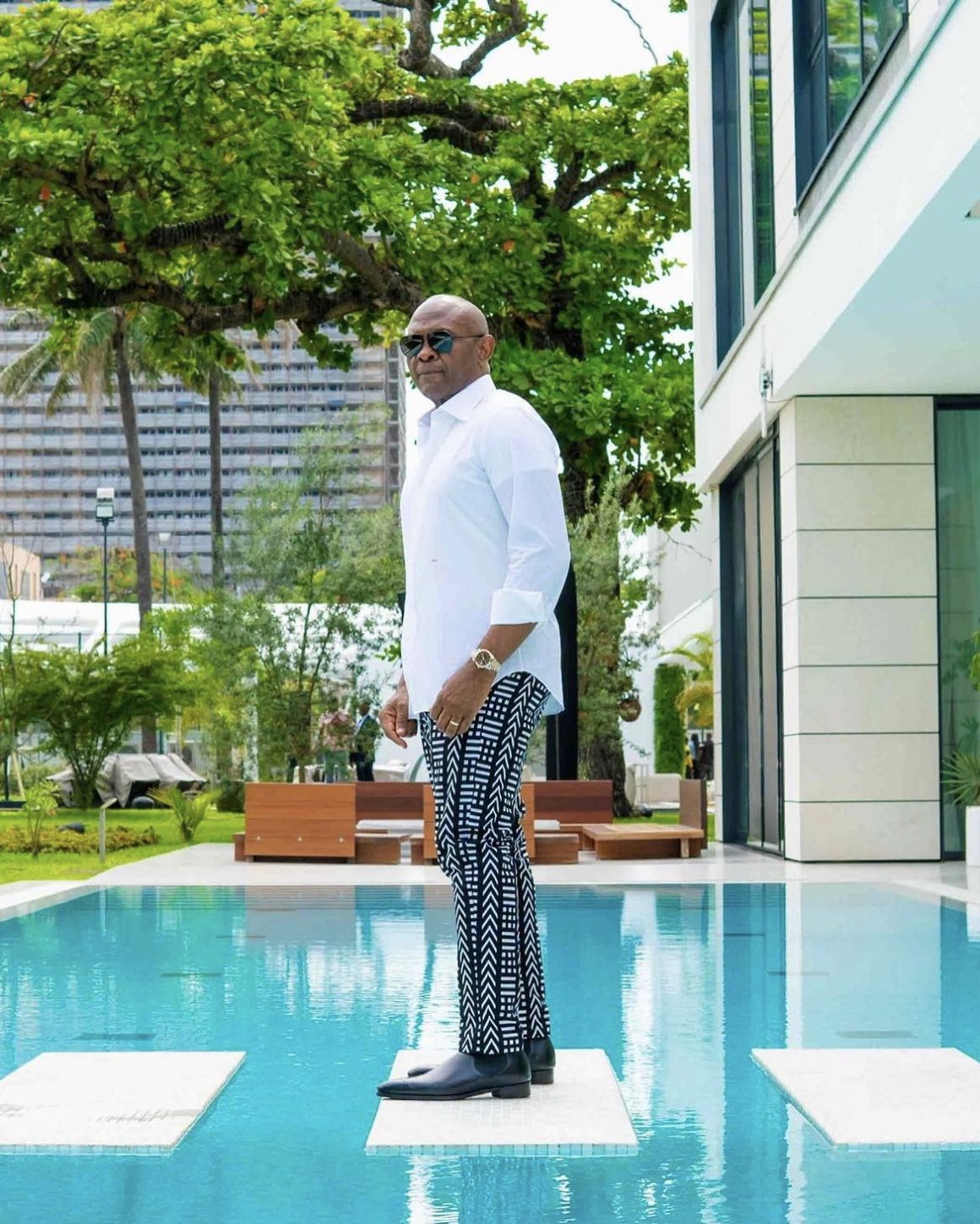 Tony Elumelu is a man of many parts – a banker, oil and gas magnate, electricity sector leader, power dresser, celebrated CEO, mentor, philanthropist, and Instagram sensation. One minute he's all business, attending a board meeting in Abuja or paying a site visit to a power plant in Ughelli; the next, he is playing daddy with the kids or taking a mirror selfie in an elevator. Elumelu, who turned 60 in the past week, has had an incredible journey that has led him to become one of Africa's most influential figures in business and philanthropy. Not your average Nigerian board Chairman, he gives you a front-row seat to his life, from home to the gym, the office, having afternoon tea on a flight, or merely crossing the street in New York. It is safe to say Elumelu's charismatic personality and unique approach to business have won over the younger generation. But don't let all the pizazz fool you. Behind the jet-set lifestyle, gilded mansions, and perfectly curated social media pages is a lot of hard work and toil; Tony will tell you his journey has not been an easy one. Never uneasy about sharing anecdotes about his humble beginnings, he is eager to remind young people where he came from, often posting photographs from decades ago as he reflects on his journey through the years. Famed for his hands-on approach to work and a keen eye for talent, some of his closest associates have been with him for decades, choosing to stick it out with him from the days when he transformed the distressed Standard Trust Bank into a top-five financial services player. "Success does not always breed success," he said in a recent speech to executives at Heirs Holdings, "The greatest enemy of leadership is living in one's own bubble – thinking everything is going right – ignoring external perspectives, giving in to complacency."
Elumelu's background in economics and finance has continued to be the foundation of what he truly believes Africa can be. In the past, he has highlighted his belief in the power of banking to drive economic development: "Banking is the oxygen that drives the engine of the economy," he said. He has also made his mark in the oil and gas and power sectors, becoming a leading industry figure and helping drive Nigeria's economic growth. He has spoken passionately about investing in Nigeria's natural resources to drive economic development, saying, "Nigeria has the potential to become a leading player in the global energy market. It's up to us to make that vision a reality." He has also expressed his frustrations – and hopes – about the Nigerian power sector, issuing a rare public reprimand last year about the government's seeming inability to address perennial problems in the energy sector. He spoke recently about the importance of sustainable energy and his belief in the power of innovation to drive change. "We need to think about how we can create energy solutions that are affordable, reliable, and sustainable", he said.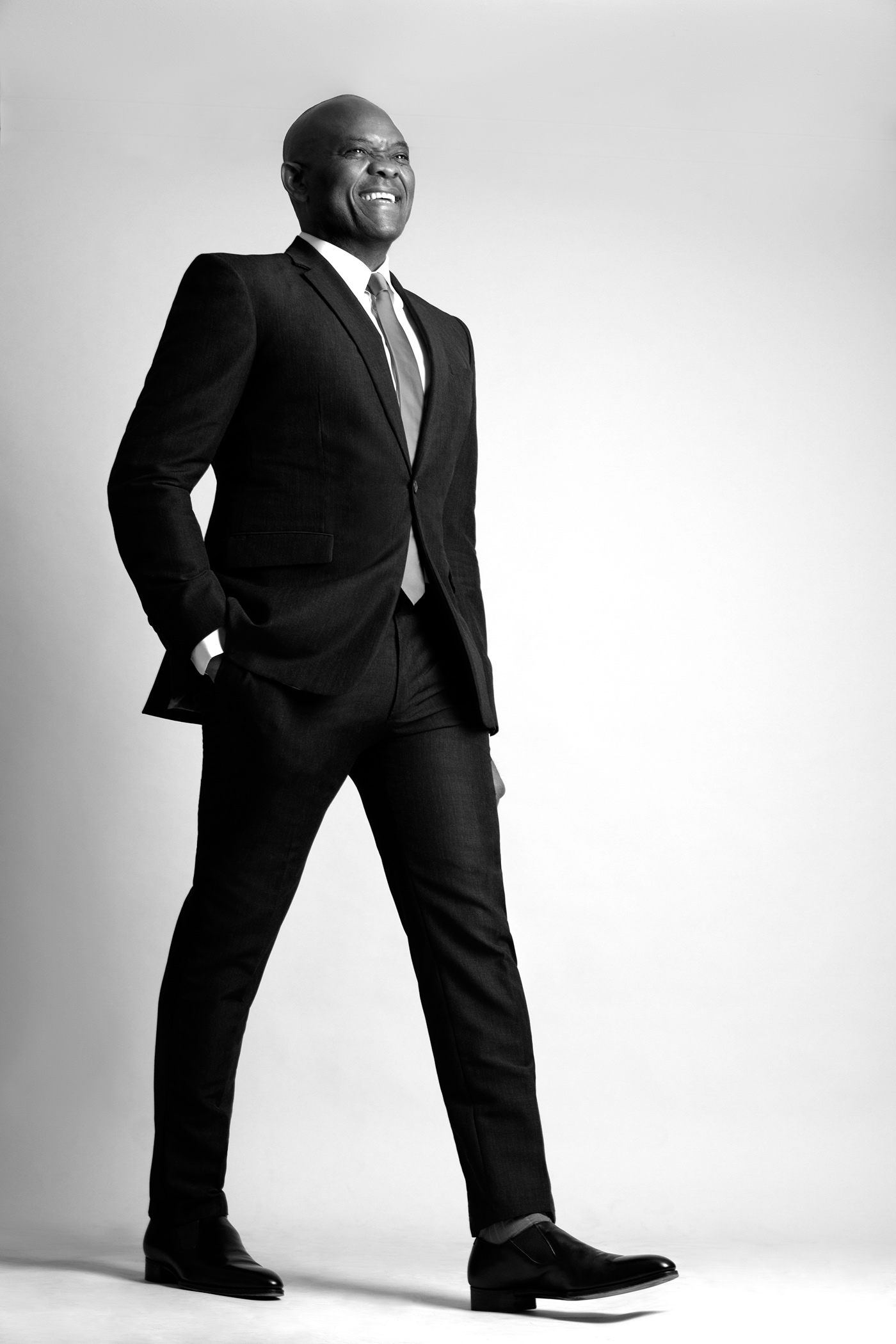 As a silent power broker in business and politics, Tony Elumelu is one of a handful of business leaders who have had the ear of every president since 1999. This probably explains why he received a private visit from President-elect Bola Ahmed Tinubu mere days after winning the 2023 elections. But Elumelu's influence extends far beyond the business world – he is also a mentor and philanthropist who has, since 2010, dedicated substantial time and resources to empowering the next generation of African entrepreneurs. Elumelu has spoken passionately about the importance of investing in Africa's youth. "Entrepreneurship is the key to unlocking Africa's potential", he said in a past interview. "By empowering entrepreneurs and supporting their businesses, we can create a more prosperous, more equitable future for all Africans".
Among Tony Elumelu's notable qualities is his love for family and his impeccable dress sense. He has spoken publicly about these aspects of his life, emphasizing their importance. When it comes to fashion, Elumelu believes that dressing well is crucial for success, as it not only makes you look good but also helps you feel confident and stand out in a crowd. He has carefully cultivated his style, which is often described as urbane, with a preference for tailored suits and classic accessories. On the other hand, Elumelu's family is central to his life. "Family is everything to me," he says, "they are my support system, my inspiration, and my motivation to keep pushing forward."
A true pioneer in African business, who has dedicated his life to creating long-term sustainable wealth on the continent, the father of "Africapitalism" – the idea that the private sector can and should play a key role in driving economic development in Africa – has inspired countless others to follow in his footsteps. At 60, we have a feeling that the best is yet to come.