Nigeria's golden girl Tobi Amusan is a world champion hurdler who ran a world record time of 12.12sec in the women's 100mteters hurdles sprint at the World Championship in Oregon, breaking the 22years record set by legendary American athlete Gail Devers. Amusan, the petite Ijebu Ode made champion, is fast rewriting the record books and is setting a new pace for young African athletes, especially Nigerians, to follow in the World of sports.
In this interview, she speaks to Funke Babs-Kufeji about failure, winning and becoming a world champion.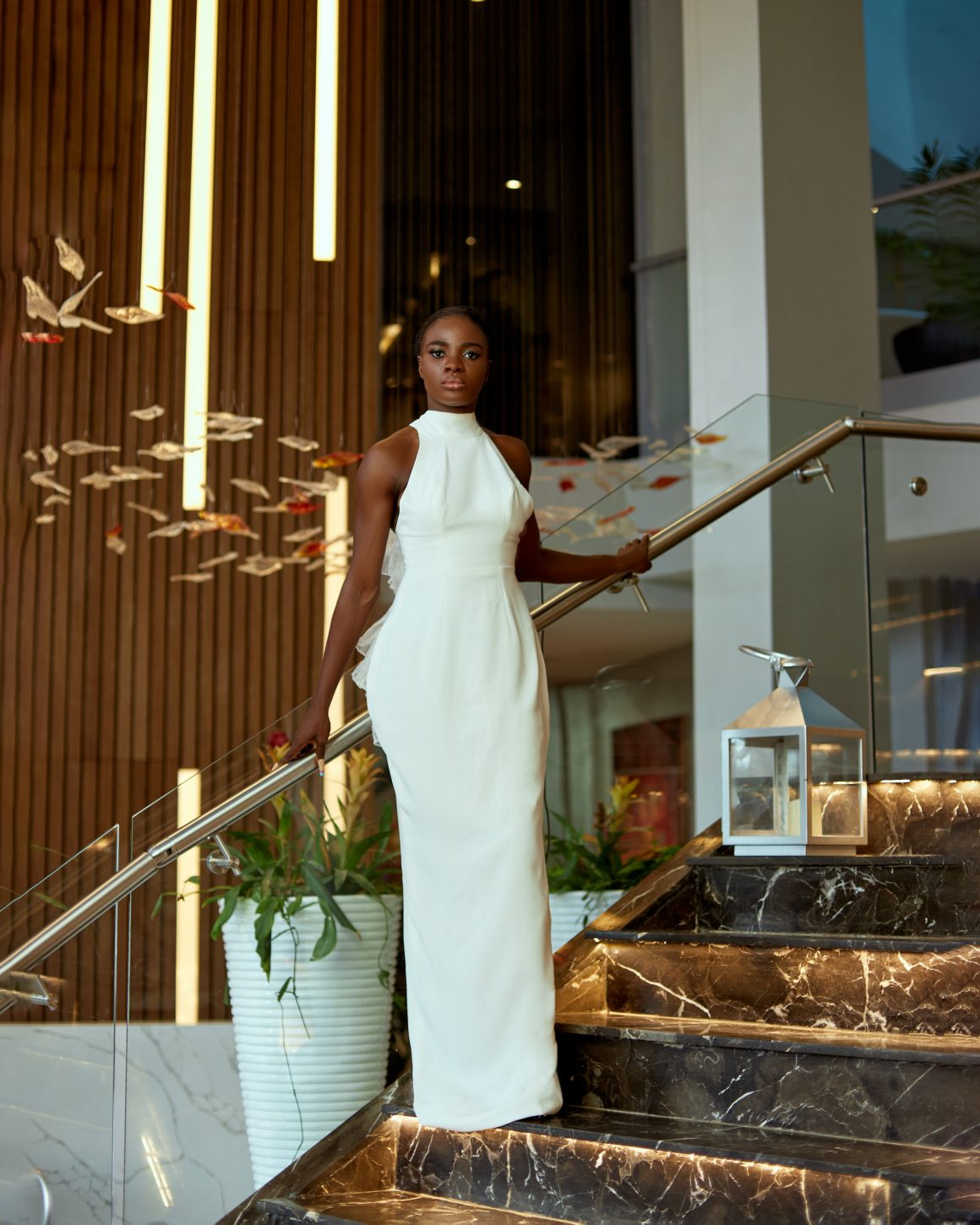 It took years of hard work for you to finally realise your dream of becoming not only a gold medalist but also a World Athletic Championship record holder and a Commonwealth record holder. Looking back, how do you feel now that you finally have the World's attention?
It's an incredible feeling, but I'm going to keep my cool and not let the accomplishment define me. Instead, I will use it to keep me grounded to achieve even greater feats in athletics. This has proved to me that consistency is key, and with your mind made up, there is absolutely nothing you can't achieve. This is just the beginning for me, and I intend to use this to become stronger and faster.
You have had many firsts; the first Nigerian to ever win gold at the World Alethic Championship: first Nigerian to ever set a world record in any event; and also, because of your win, it was the first time the Nigerian Anthem was played during a medal presentation. How have all these experiences been for you?
It was a moment of reminiscing how I've always come close to getting a medal at every major tournament; the tears, fears, setbacks, and disappointment all became history, and emerging as the first Nigerian hurdler to attain that feat was an emotional one for me. It's all still surreal, but I know I put in the work and am reaping the benefit of my hard work.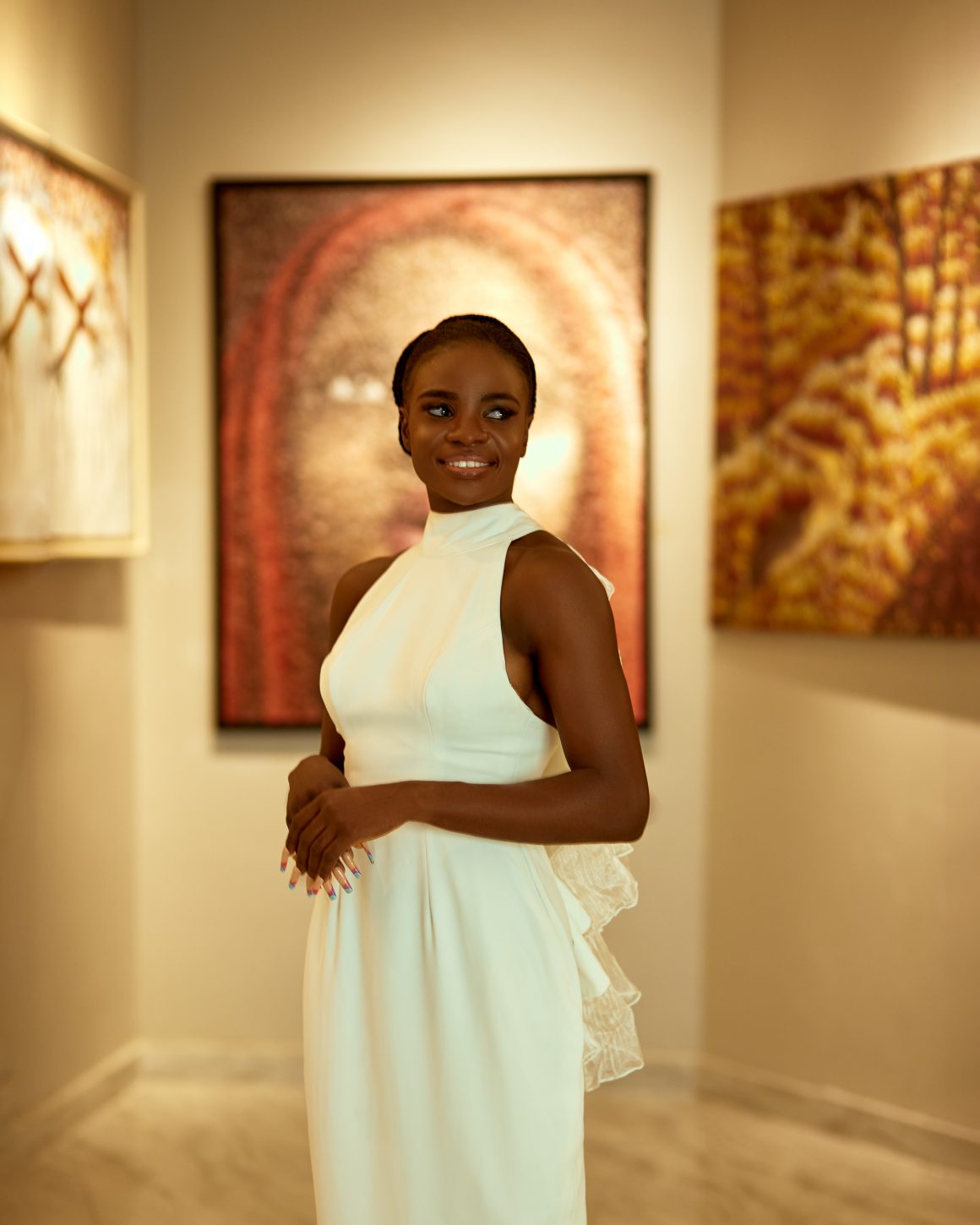 After almost 20 years, you finally broke Gloria Alozie's African hurdles record of 12.74sec at the African Games in Morocco, and you finally met her a year ago. What was it like to meet her, and did you get any valuable advice from the former athlete?
I met her for the first time at the 2021 trials, and she only spoke about my previous meet, in which I ran a windy 12.43s before nationals. It was good to meet her, and I hope our paths cross again soon.
You have had a series of disappointments in your career and almost quit when you failed to win a medal in Tokyo 2020. This led you to spiral into depression. How did you get back on track.?
It was a challenging and dark time for me. I gave up on myself. I was lost. You know, mental health is something as a Nigerian that I never really thought much about or even experienced, so I was not only lost but confused. But with the help of my parents, agent, support system and a few friends who never left me, encouraged me and edged me on, I was able to summon the strength and courage to get back to practice in the fall. This time, I was more determined to make sure the jinx was broken, and just as I practised hard and prayed harder, everything turned out not only for good but for the best.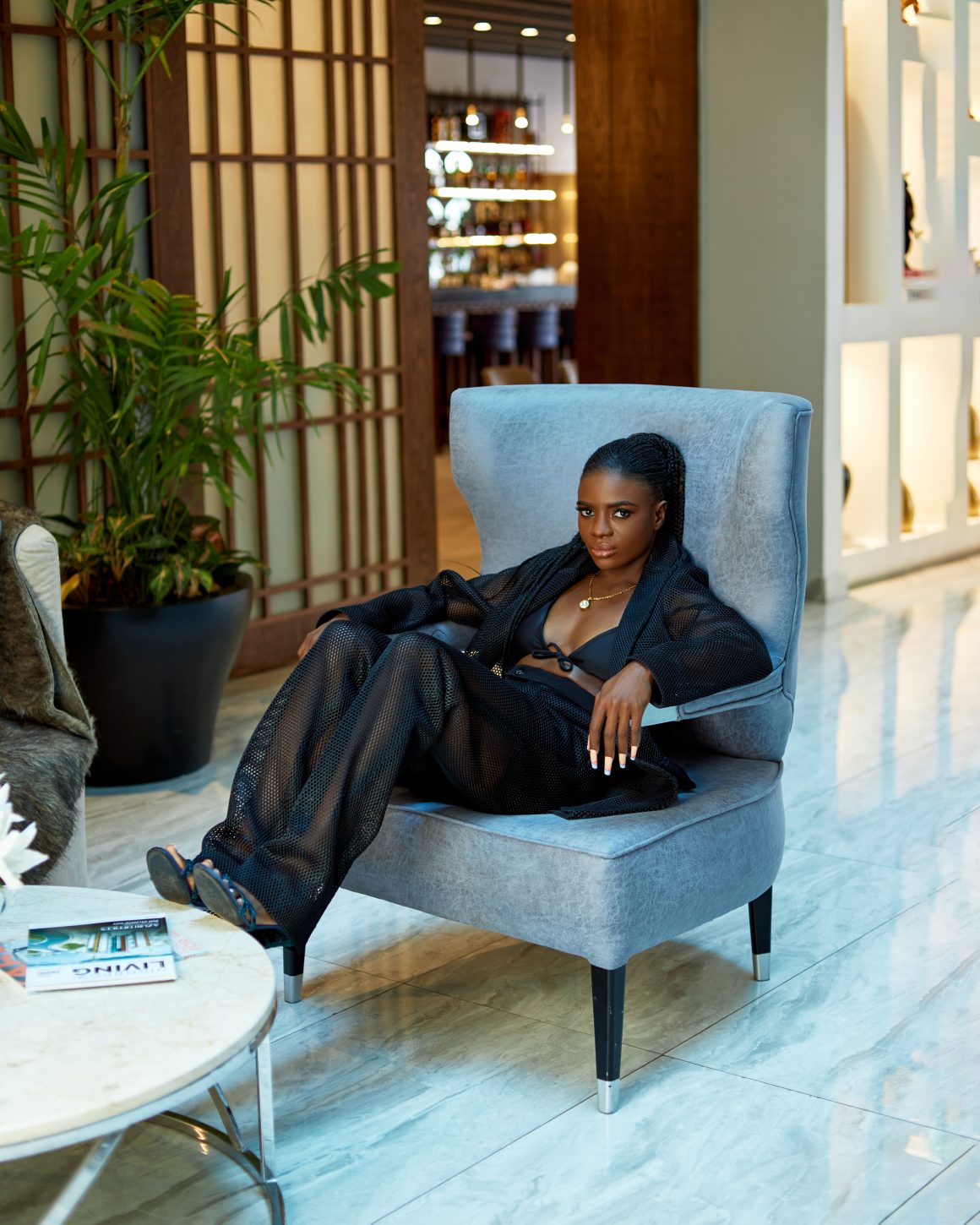 Take us back to your early years as a young athlete. When did you know you had the talent for sprints, and how were you able to harness this talent despite the unfavourable conditions here in Nigeria?
In secondary school, I was part of my school's track team. Then I found football, which I loved to play at the time. I was quick on the ball, and some mentioned I should try track; the rest is history. I represented Nigeria at the African Youth Championship in Warri and many other athletic meets. Being an athlete in Nigeria then was so draining. There were so many roadblocks, but with God and the right people on my team encouraging me, I didn't give up.
You mentioned you were once a footballer. Do you think if you had pushed harder, you would also have excelled in that sport?
I believe I would have excelled as a footballer because I'm always passionate about whatever I choose to do.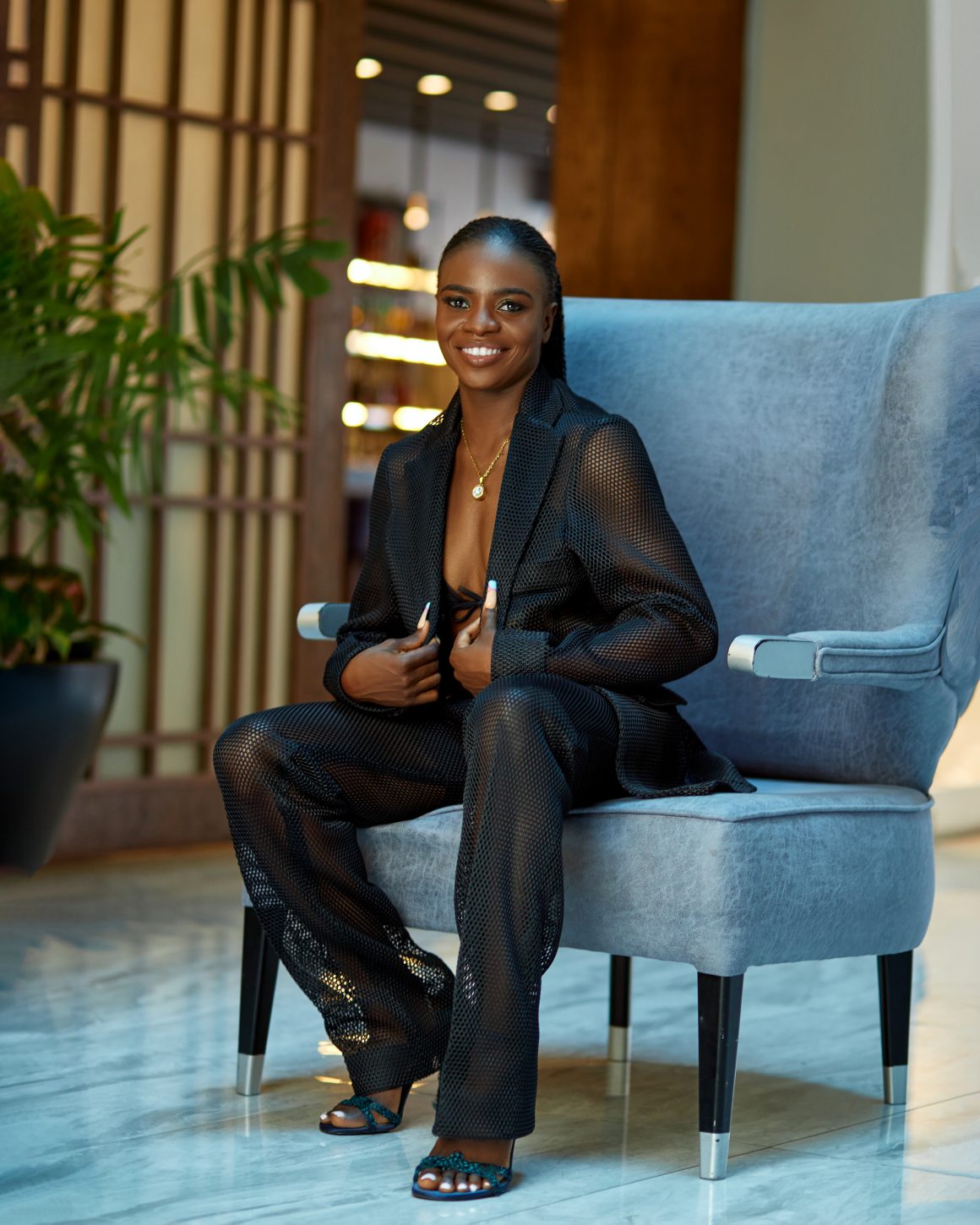 Do you miss playing football? Which do you prefer since you have had the chance to experience both?
I miss playing football, but my body is fragile, so it wouldn't have survived the body-hitting hassle of playing soccer. I love what I do now, and it is hard to say which I prefer because I loved football when I played, and now that I'm a sprinter, I love it too.
Was there anyone or anything who you believe helped or encouraged you to become the person you are today? Can you share a story about that?
It took God and a whole village. Going into details will end up in a 10-page article. They know who they are, and every day I wake up and look back at how far I have come, I'm thankful to have had them all in my life at the stages I needed them the most.
How did you stay focused with all of the initial obstacles you faced?
It takes God, guts, and determination. It is hard to stay the course, especially when the conditions are not in your favour. But as I said earlier, I always succeed in anything I put my mind to. It was my struggles of yesterday that birthed today's success.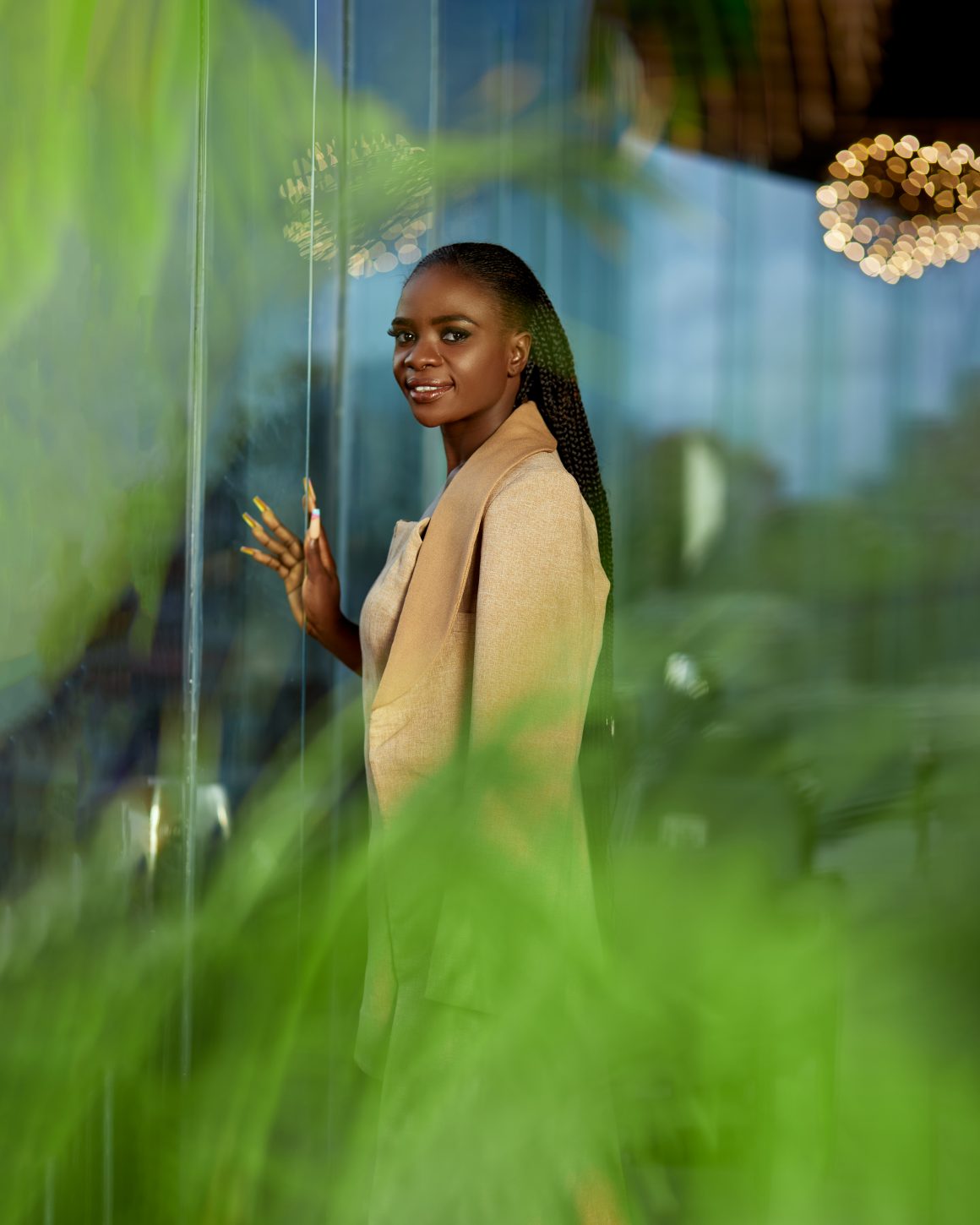 Also, speaking of obstacles, you were always looked down on or rejected based on your height and size. Looking at it all, what advantage did these two physical traits have on your career as a professional athlete?
They all said I was too short and skinny to be a hurdler back then. They never saw me coming. They had put me in a box, but I didn't let that box define me. I didn't let the negativity get in my way of achieving the goals I had set for myself. I turned the negativity into energy that fueled my drive to succeed to prove them wrong, and I did.
Take us through a typical day of training or getting yourself ready for a season.
It is pretty straightforward, just like any other athlete. As soon as I wake up, I stretch and go straight to take a bath. I eat my meal, which is sometimes carefully planned to provide all the nutrients I need, and then I go to the track to meet up with my coach for track practice. Once that is over, we do weights to build my strength, and, lastly, I keep up with medical checkups and treatments.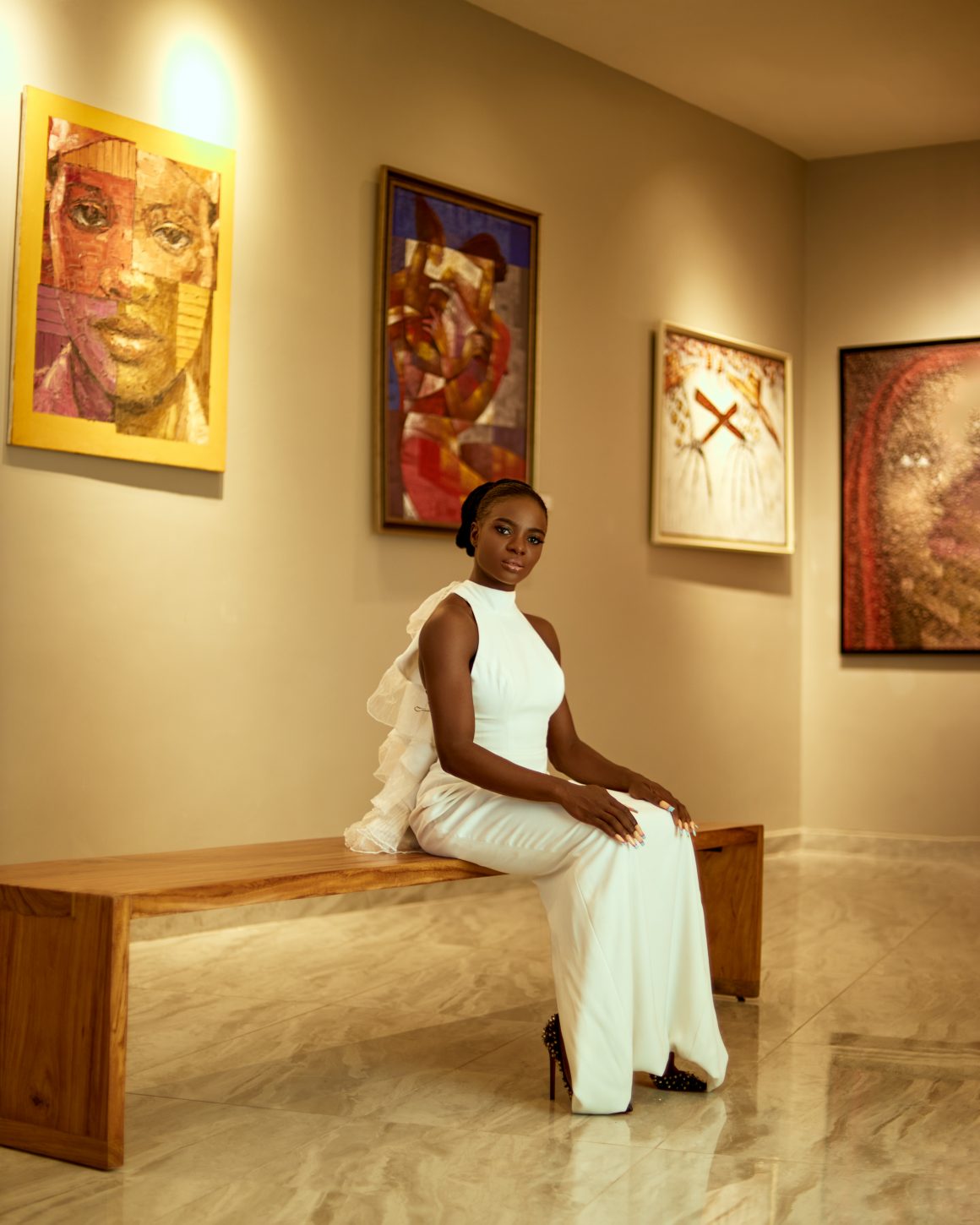 In your opinion, what basics should be in place for more local-grown athletes to thrive and be on par with the rest of the World?
The government knows what to do, but I don't know what is holding them back. Some people in the system make an effort while others thwart their efforts, but it can't be stressed too much. The country needs standard A track and field infrastructure all over the country, a substantial number of track meets scheduled towards upcoming track seasons, and a financial stipend for athletes' upkeep (medical bills, supplements, etc.) The list can be longer, but those are the basics. If they can get those few things right, the results for Nigerian athletes will be phenomenal.
You often face high-stakes situations that involve a lot of pressure as an athlete. Most people tend to wither in the face of such pressure and stress. Can you share some strategies you use to optimise your mind for peak performance?
It's easier said than done, but I've learnt to control what I can, which is executing my race and not letting the outside factors overshadow my mind, which causes huge distractions.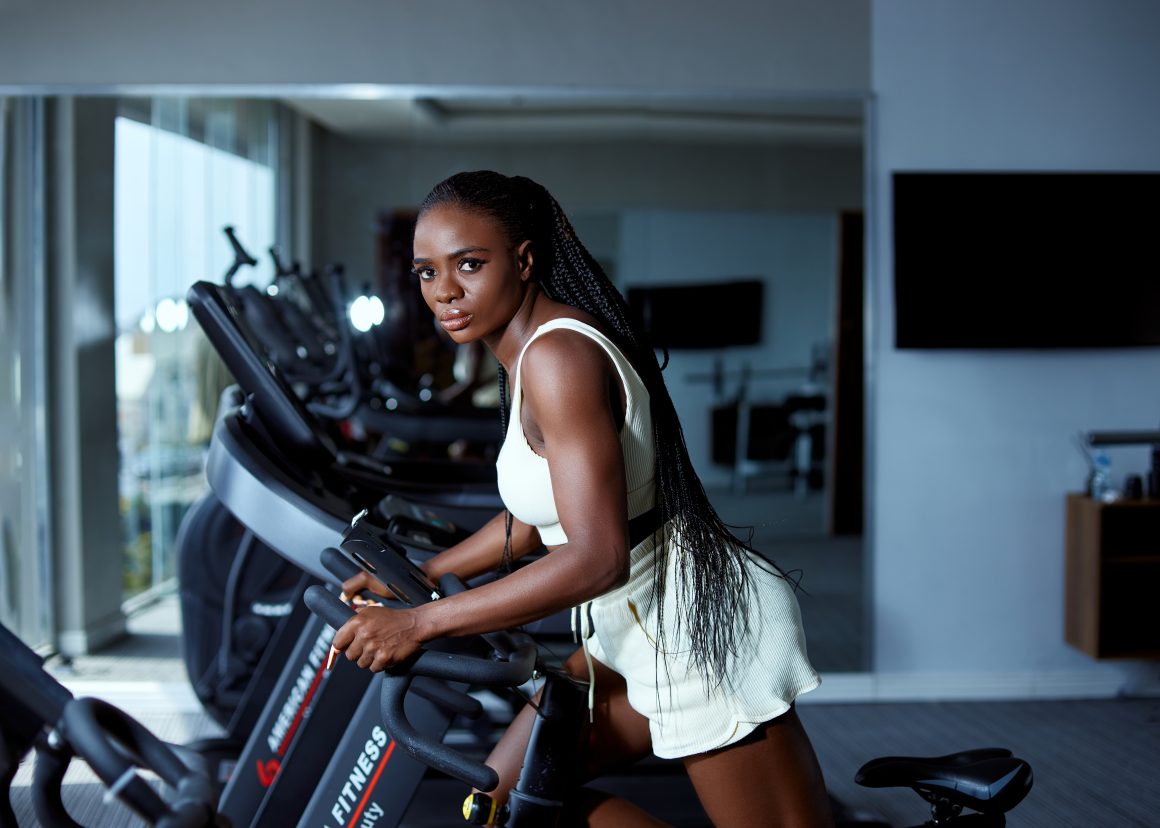 Can you share a few strategies that you use to optimise your body for peak performance?
I have three health personnel I work with every day to optimise my body and mind for peak performance: my physiotherapist, masseuse, and psychologist, plus ceaseless prayers.
Like most athletes, do you use mental imagery in training and running the hurdles?
That's a technique my coach taught me to do in 2019. I forget most of the time since I don't want to get caught up thinking about a race, but subconsciously I do inculcate the idea once in a while.
When you are racing, what goes through your mind?


Execution Tobi!!! Nothing more.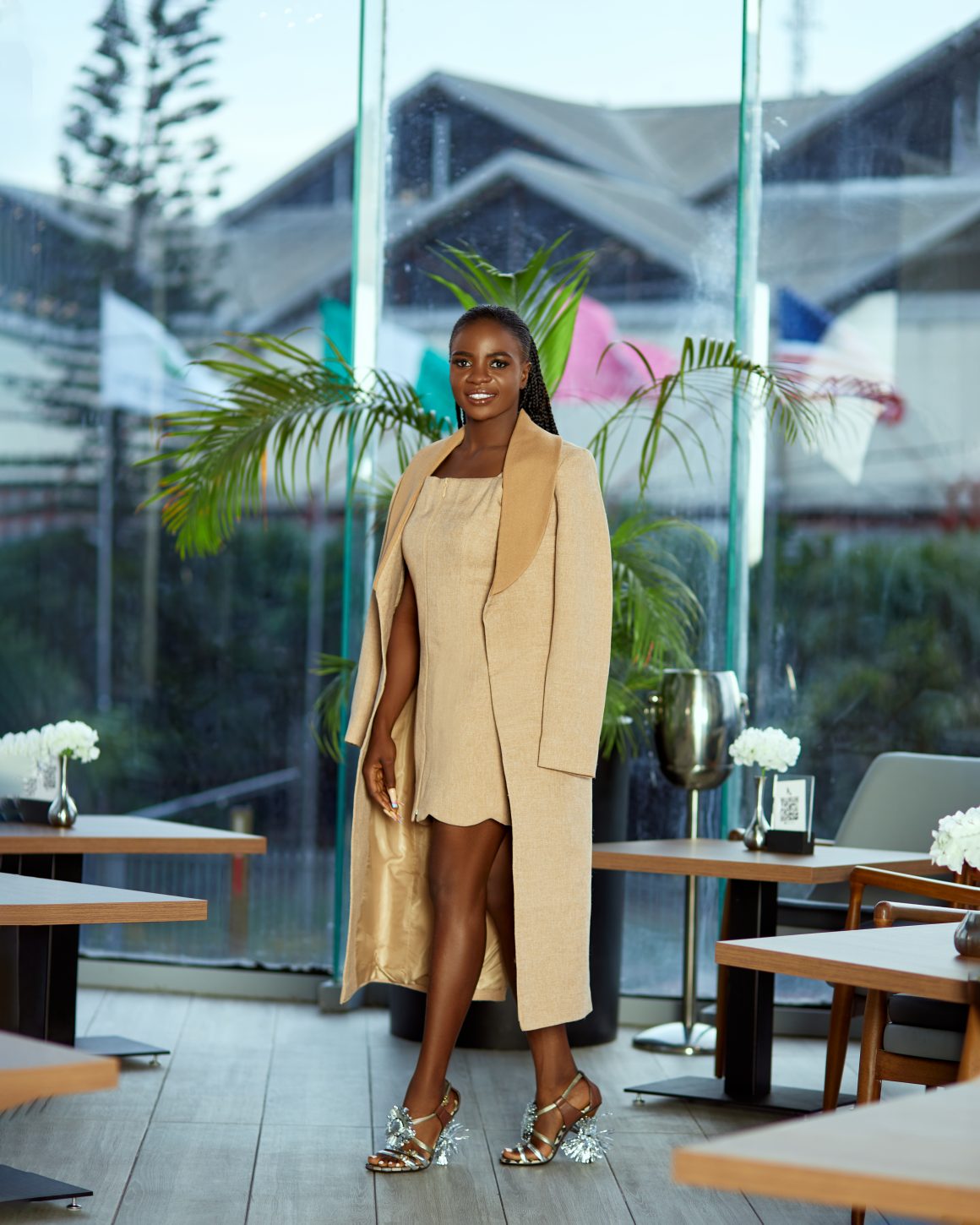 With your record at 12.12 secs, a sub 12 is possible for you. How soon should we expect that to happen?
I know many people expect me to improve on my time, and just like any athlete, I do too. I'm working towards it, but I'm not trying to pressure myself. Nothing is impossible with God; he can and will do it!
The last time a Nigerian won an Olympic medal in the 100m hurdles was Gloria Alozie in Sydney in 2000, 22 years ago. What colour of medal should Nigerians expect at Paris 2024?
Watch God!!!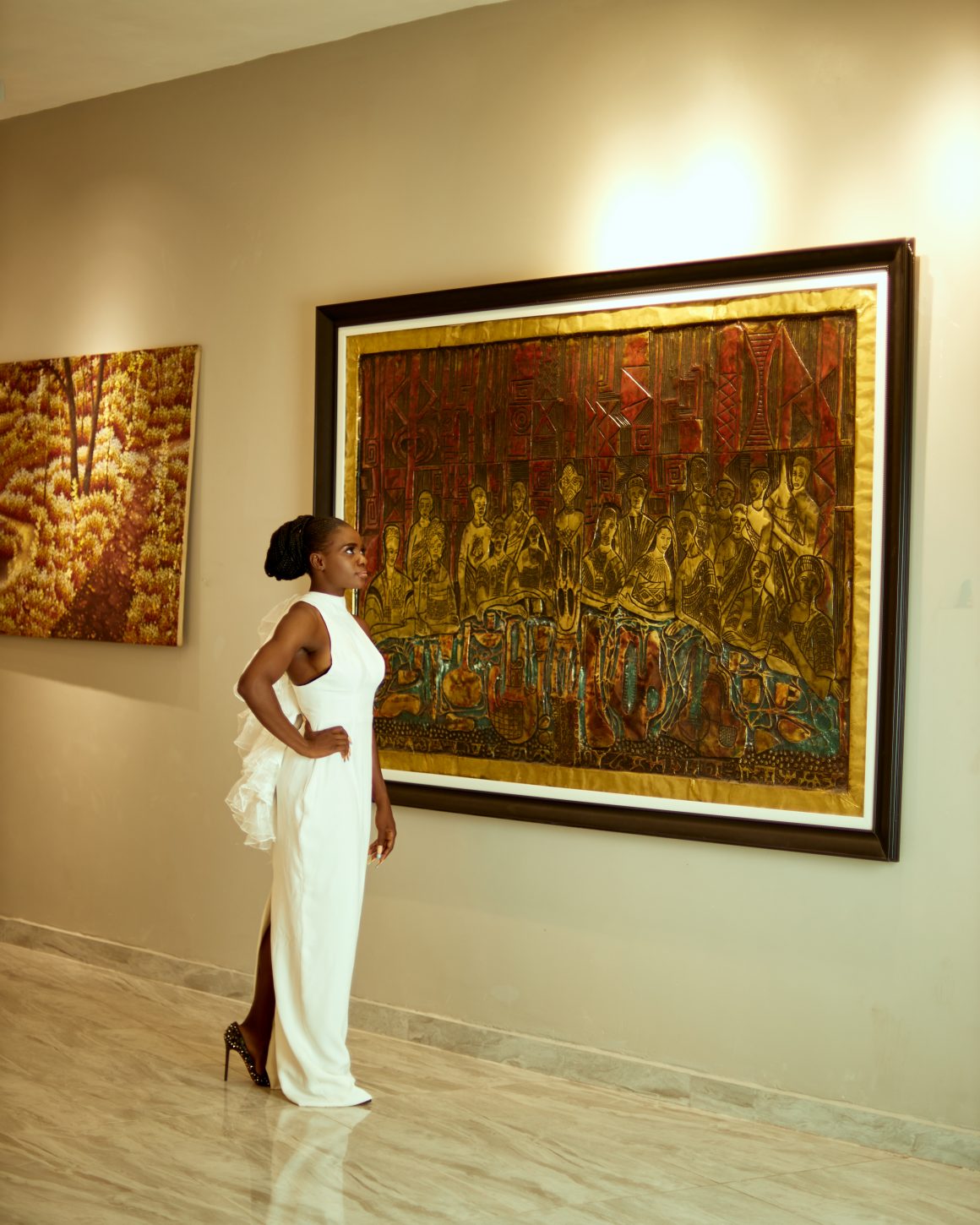 In recent times, females have outperformed their male counterparts in track and field in Nigeria. What do you think is to blame for female dominance in Nigerian track and field over the last decade?
Any athlete who steps on the line to race against any competitor is already a champion. Getting 1 out of the 8/9 lanes is a blessing, and the outcome shouldn't define such athletes as long as it's a 100% effort. They should be commended for showing up and putting in the effort. No athlete is ever a failure! Time and chances happen to us all.
Most athletes have a great sense of fashion and style. What does style mean to you? And how would you describe yours?
Style means uniqueness and elegance. My style is simple and classy.
Credits.
Photography: Tobi 0layisade for rainbow studio
Shoot location: The Art Hotel, oniru, victoria island
Styling: Ezinne Chinkata for Zinkata
Style Assitant: Ayanwuyi Omotolani
White dress: Bertha Amuga
Black mesh suit: Emmy Kasbit
Bra top & short: Fit by Bunmi
Coat & dress: Emmy kasbit
Makeup: Laide Shonibare for Total Solution