From lively vibes to the outdoorsy ambience, Lagos is not short of hang-out spots that come with a view. So, want to hang out and chill with your friends from a height? Here are a few of our favourite rooftop bar options to consider.
Sugar52 Rooftop Bar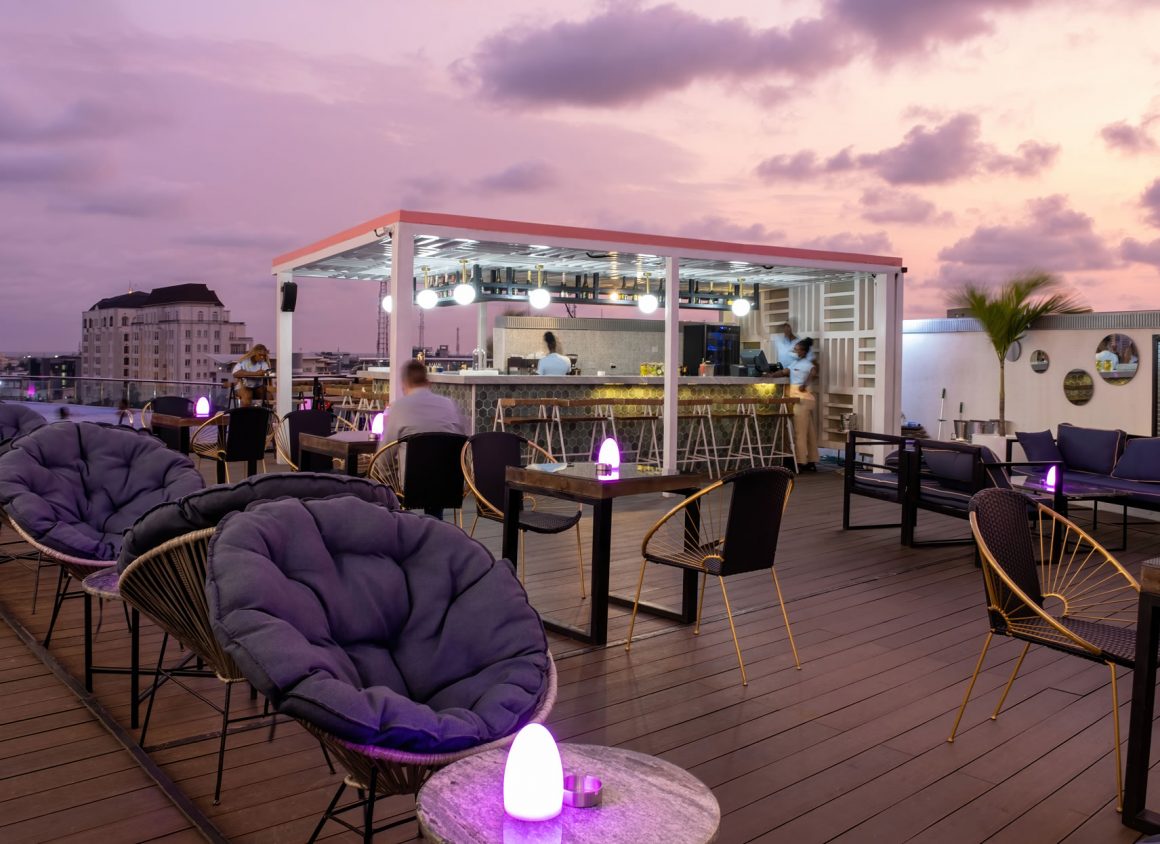 This bar comes with a pool and is within the Lagos continental hotel grounds, on the 5th floor. Provided you're looking for international standards and top-notch food and drinks, then this has to be exactly what you want. Known to have one of the tallest hospitality building in Nigeria, you can be certain the view is epic. Plus, being right beside the lagoon, you're sure to have an airy experience, and it could be perfect for pictures with friends, family or your partner.
The Office Rooftop Bar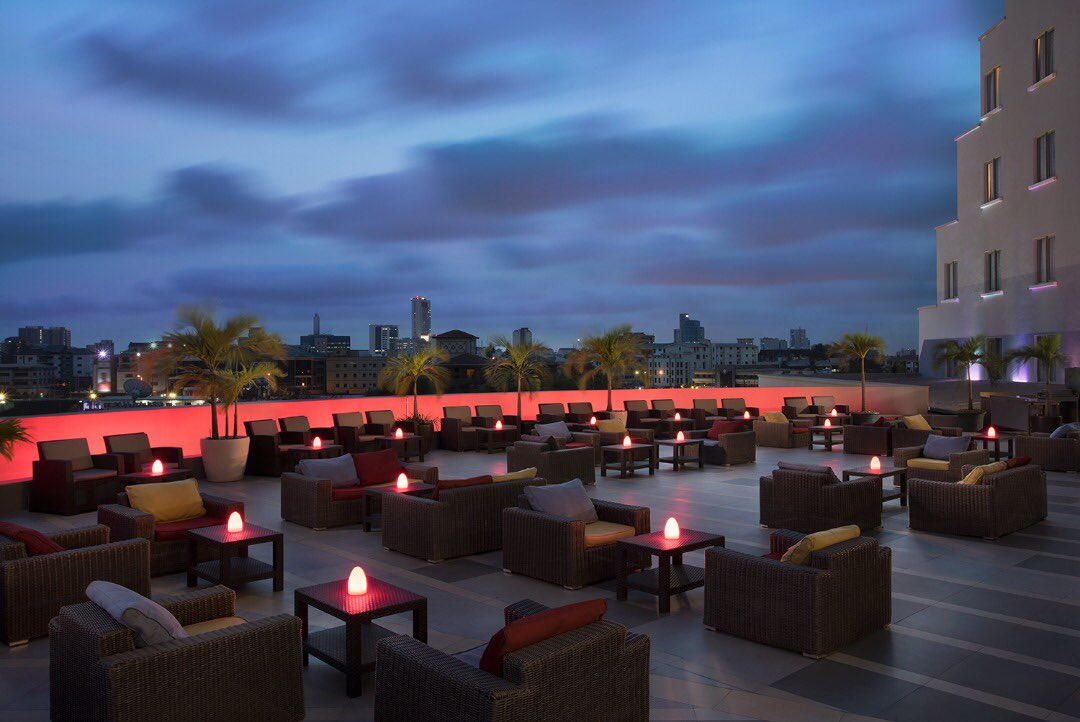 This is the kind of bar you can frequently stop by after work or go to literally just to enjoy the sunset in Lagos. It is on the 2nd floor, inside Four Points by Sheraton Hotel. They serve a mean barbeque which is nicely portioned, and the drink options are supposedly endless. You're sure to have a classy experience and at the same time enjoy meeting wonderful people who are lodged in the hotel.
The Atmosphere Rooftop Bar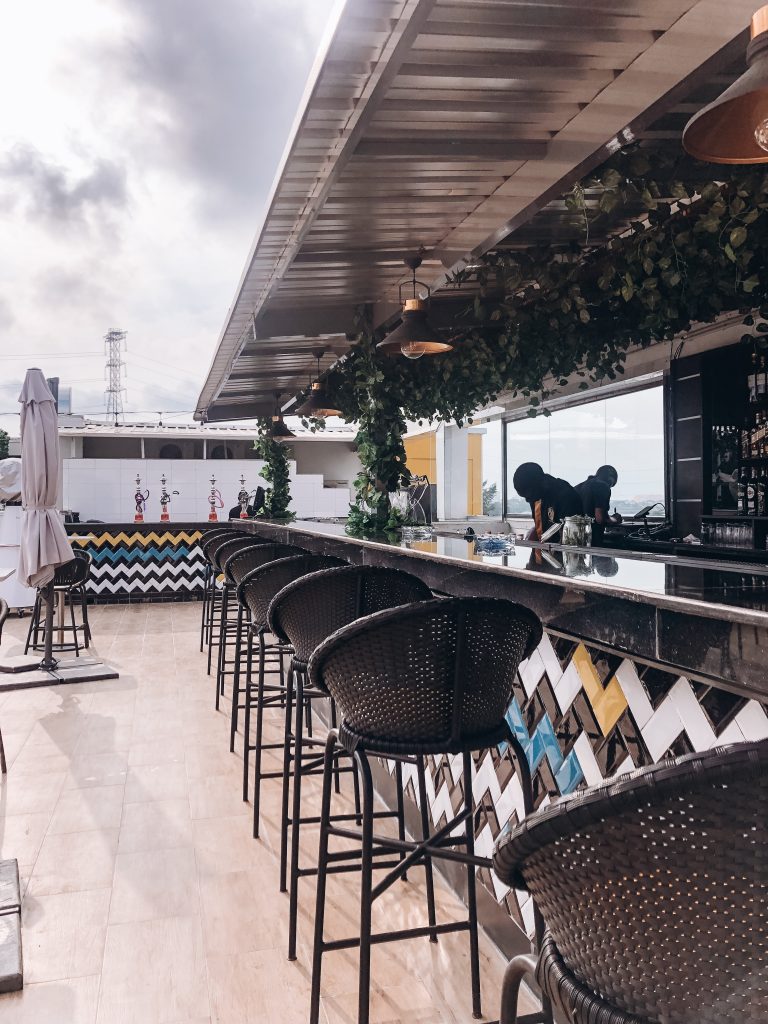 Known for serving the most delicious contemporary and African delicacies, with a diverse drink menu mixed with cocktails and various other drinks, the atmosphere rooftop bar is located in Lekki. This is such a nice bar; there are many plants everywhere, and the decor is quite interesting. There is such a fantastic amount of space in this bar, that it can also be used as an event space from time to time.
Rue 80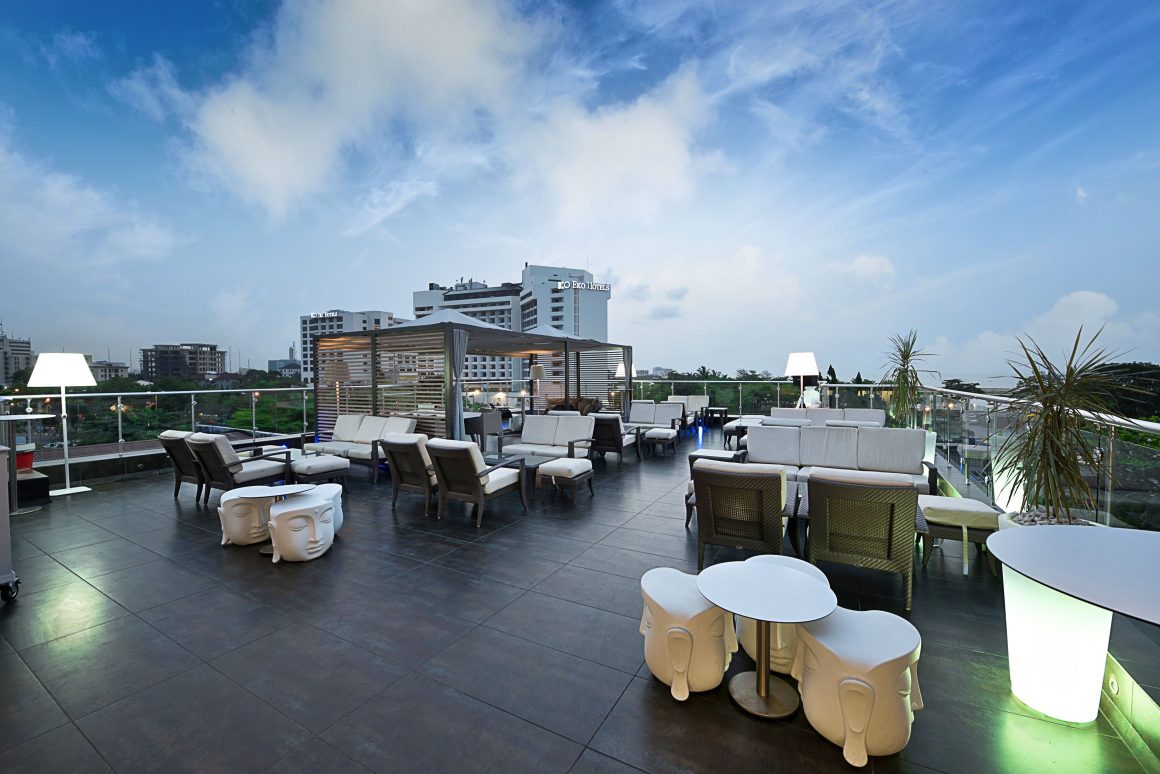 This particular bar has a calming aura to it, and that's certainly one of it's many perks. Located on the rooftop of Maison Fahrenheit Hotel, Lagos, It's highly admired for its breathtaking view of the Atlantic ocean and serves a good selection of drinks. They also have a blend of traditional and relative cocktails on their menu which features a new approach to mixology that depicts a certain level of individual style… so cool!
The View Rooftop Bar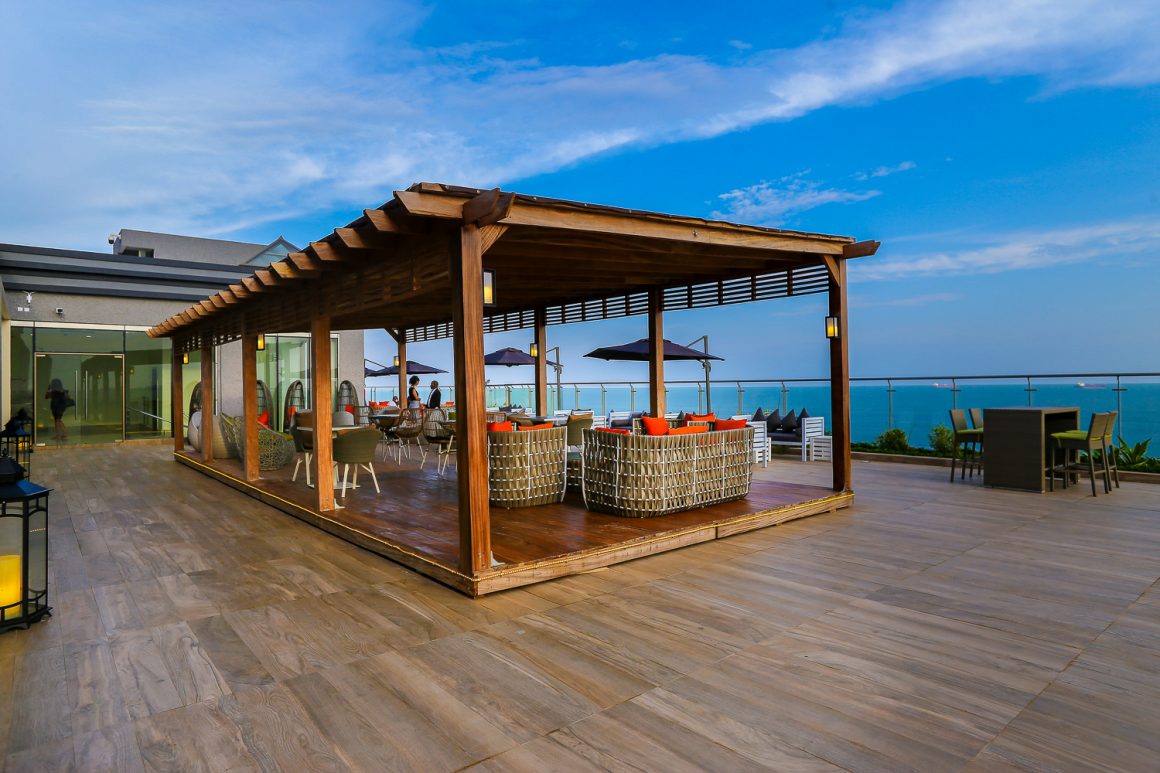 This bar can help you get away, if that's what you're desiring—located at Twinwaters Lagos, along Okunde bluewaters scheme, lekki. The really cool space is quite an upscale lounge. It is on the 5th floor and allows you to escape into a world of pure relaxation and calmness. Alongside the most beautiful view of the Atlantic Ocean, you can also find a telescope that would be instrumental for moon and star gazing! They have been applauded for their mouthwatering nibbles, delicious meals, and tasty cocktails. Surely, you're expected to feel right at home over here!