Streetwear: The "one size fits all" term the fashion industry uses to bracket a vast spectrum of styles, silhouettes and designer offerings. Graphic tees, deconstructed clothing, hoodies, bucket hats, cargo pants, biker shorts, sweatpants, oversized clothing, sweatshirts, expensive sneakers and trucker hats are just a few visual indicators of this growing subculture. Commuting through Lagos or scrolling through my Instagram feed, the penetration is evident – Conscious or not to the persons sporting these looks.
Before this bubble – everyone seems to think it is going to burst – entered the mainstream in 2017, streetwear did indeed once exist outside the established systems of fashion, retail & merchandising. Undoubtedly morphing into something new, streetwear was birthed from a close-knit community of surfers, skaters, artists, graffiti artists, punks, and hip-hop musicians – it's all about the culture. One simple fact about the movement is that it's easy to produce, relying largely on graphics and screen-printing rather than cut-and-sew, making it culturally viable.
People want streetwear because it's comfortable, exemplifies culture & community, and most importantly, looks cool – validated by celebrities around the world. If there's one thing Africa knows, it's culture. These are 5 African streetwear brands you should know.
PITH Africa
For Pith Africa, disrupting the fashion narrative is just as important as creating culturally in-tune clothes for young Africans – since their first capsule collection was released in February 2017. Cosmas Ojemen (Creative Director), Adedayo Laketu (Head of Operations & Artistic Director) and Emeka Anazodo (Style Director) have used PITH "to create pure art through imagery and fashion".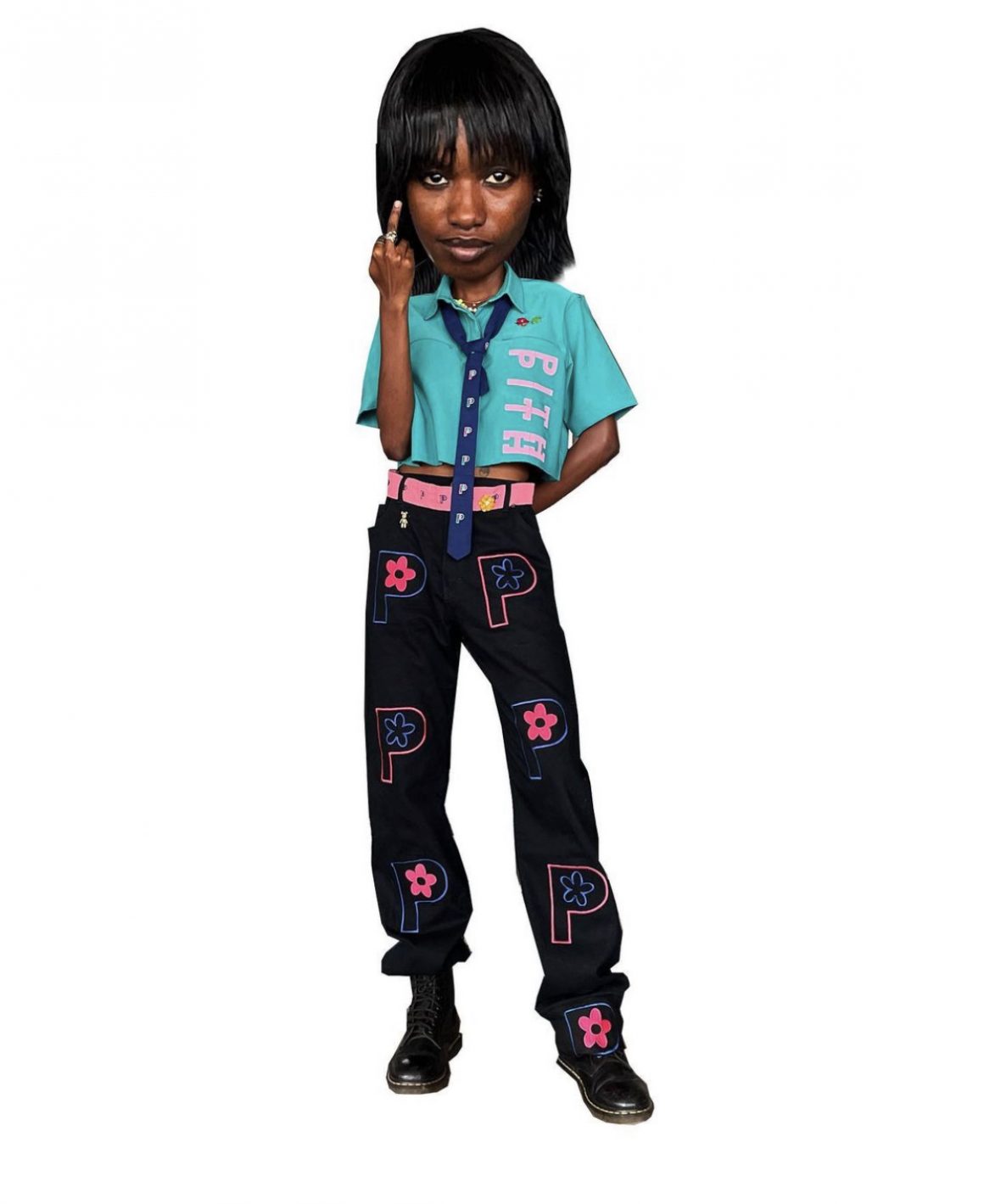 "So, we created PITH first with the idea of being able to create a brand that taps into the essence of being young, creative, uninhibited and innovative right now as an African in Africa and around the world. We've seen an increase in the rise of Africans doing amazing things, and we wanted to be a brand they feel understands them — using clothes and imagery as a tool to communicate and document their experiences and those of our generation as a whole"; Adebayo says to the press.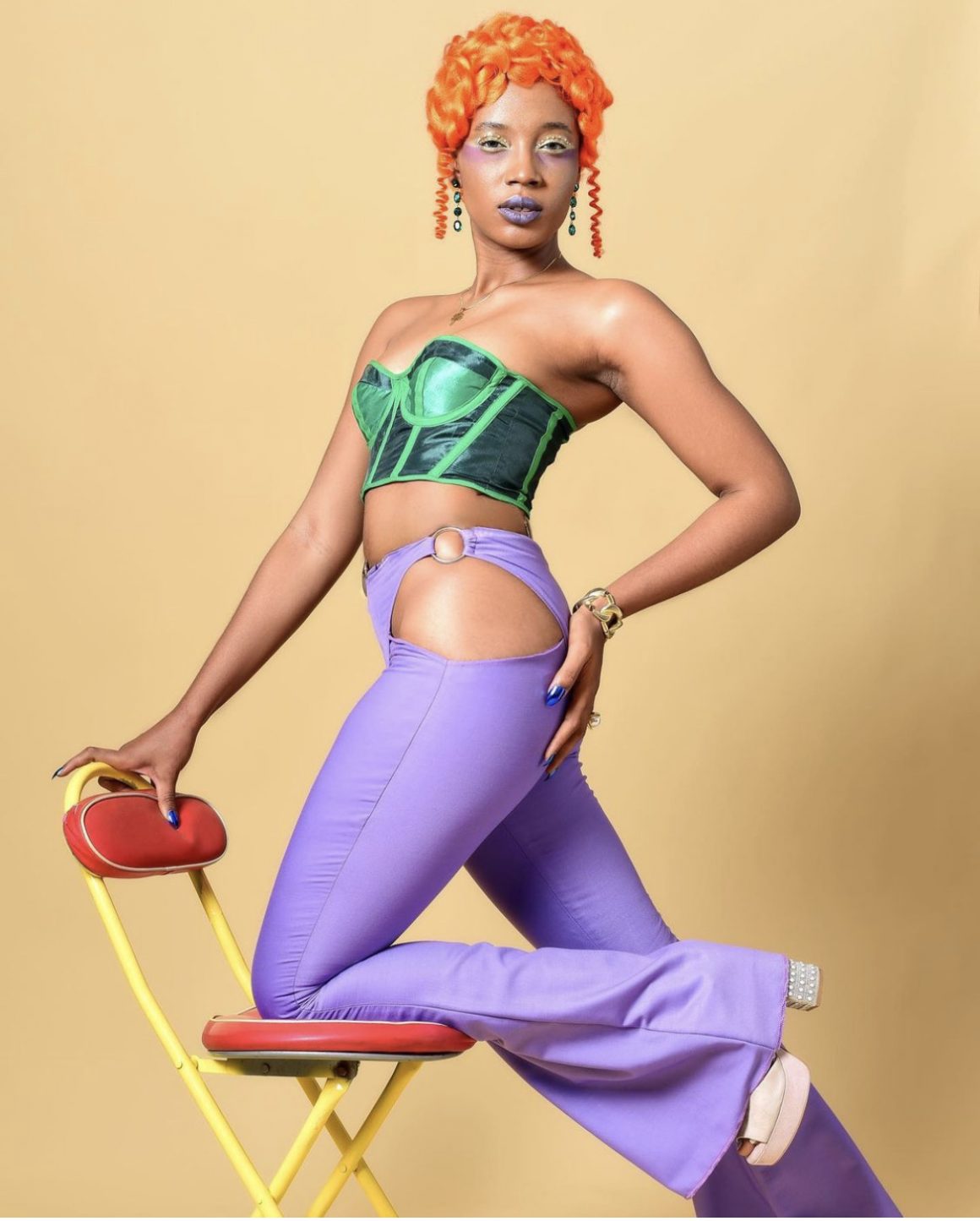 "We've seen brands like Nike, LV, etc. – global fashion brands – that make clothes and gear, but it's not really ours, it's not from us. So, PITH wants to be our version of that, with our stories and ethos in mind. We want to create products, collaborate, build a community. We want to be the next fashion moguls from Africa to inspire a new paradigm." Five years later and they have everyone rocking jeans with monogrammed P's.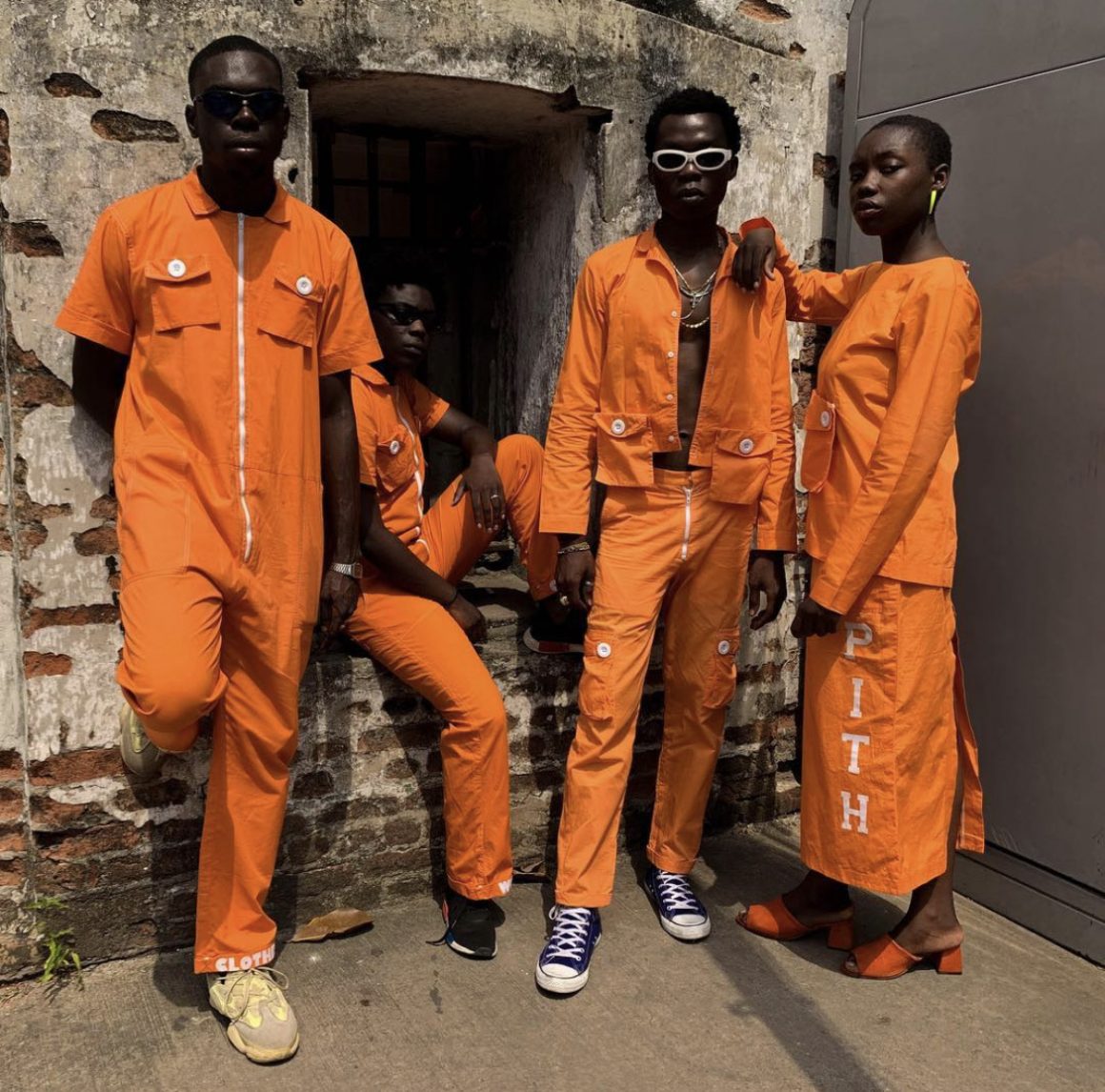 The brands latest offerings: Jeans, cropped shirts, trucker caps, socks, graphic tees – all presented at ALARA's homegrown – is rooted in what seems to be our eternal existential pursuit for unbounded love, freedom and liberation.
Waffles n Cream (WAF)
Arguably the most recognisable name on this list, WAFFLES N CREAM keeps on shredding the scene and trailblazing for the African continent. More than just a fashion brand, WAF has built an active community of Skateboarders in Nigeria over the years. With an increasing interest in skateboarding – especially among the upper and middle-class communities in Lagos – WAFFLES N CREAM is making a name for itself as a powerhouse street brand. From clothing to events, to music mixes, and most recently, the development of WAF Skate Park.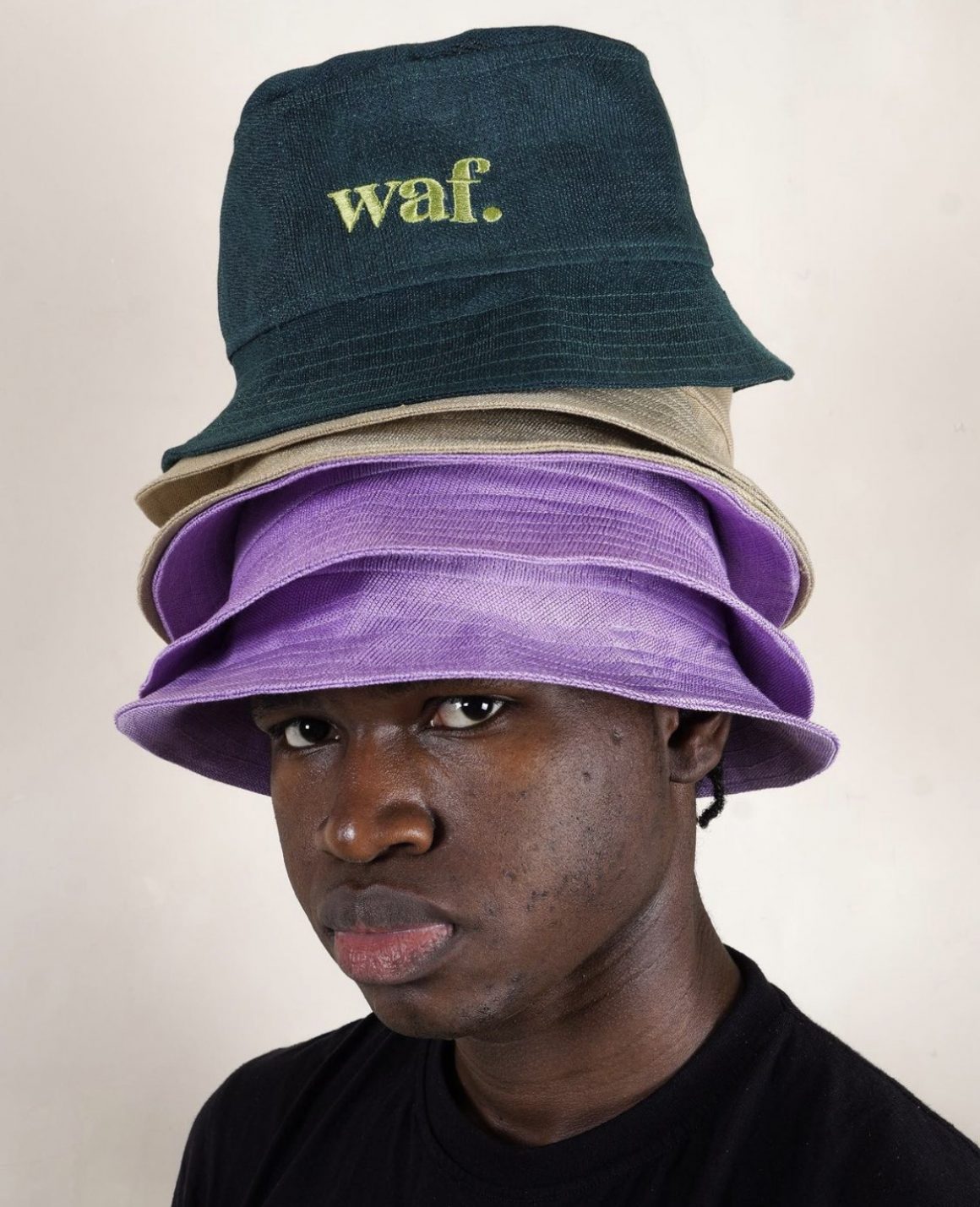 "Born in 2012 out of a desire to nurture the budding skateboarding culture in Lagos, we consider this initiative the next step in strengthening our community of skateboarders and BMXers, as well as empowering local youth. Judging by the exciting increase in board sales, our community is growing and in need of a safe and dedicated space. In partnership with Freedom Park, the park will be of international standard and is set to be located on the portion of Freedom park that used to be prisoners' bathing quarters."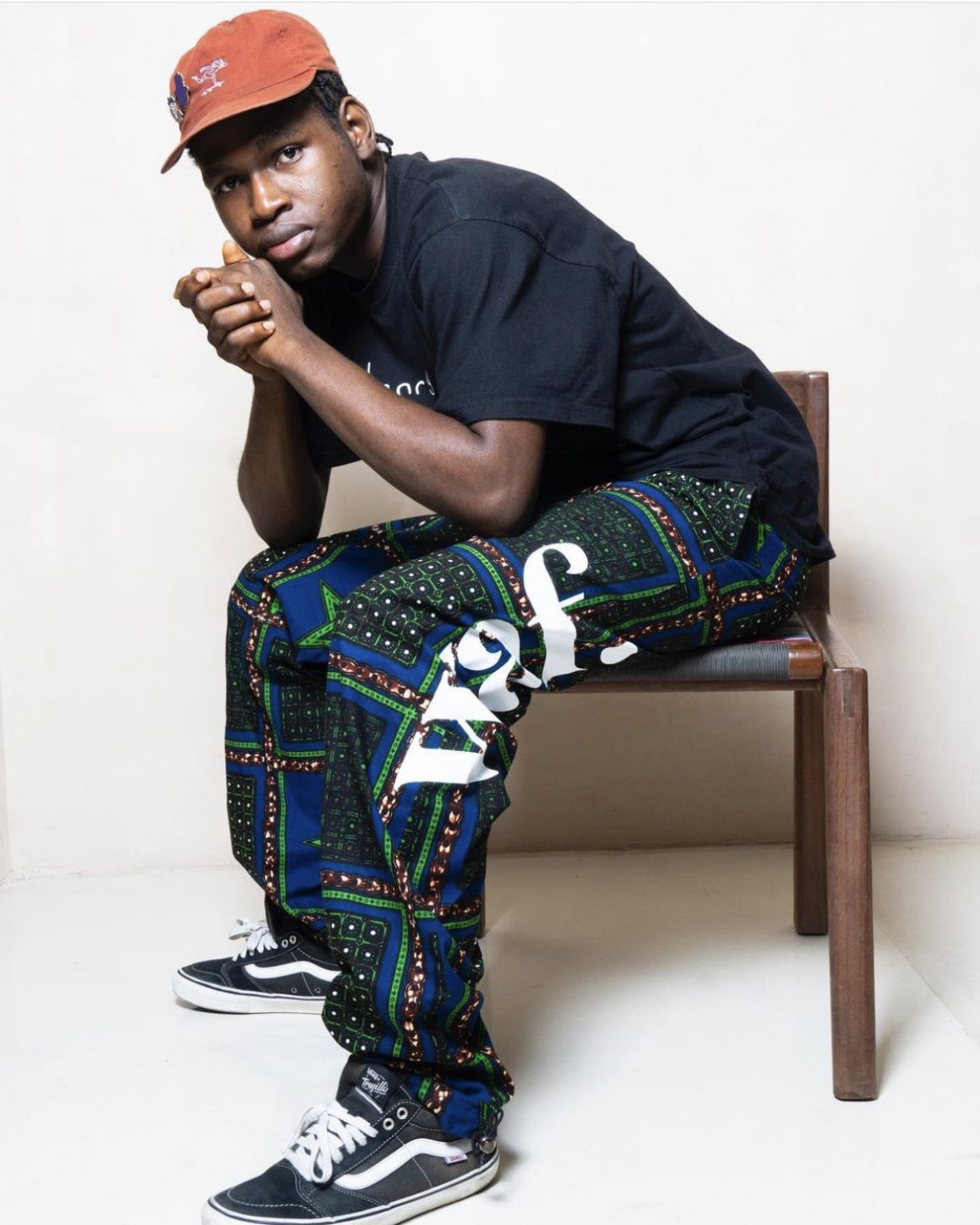 It is easily identified for its love of African textiles – Especially Ankara, Adire and Aso-Oke – plus its love for graphic tees engraved with relatable texts and images. My favourite WAF piece at the moment; The sold-out Ijebu Bucket hats. Guess it's everyone favourite as well.
Free The youth
Founded in 2013 by Jonathan Coffie, Kelly Foli, Share Winfred Mensah and Ormano, Free the Youth is Ghana's number one streetwear brand. "We make clothes, but we don't just sell clothes. We are selling stories. We are selling hope,"; co-founder Maposh Richard Ormano says.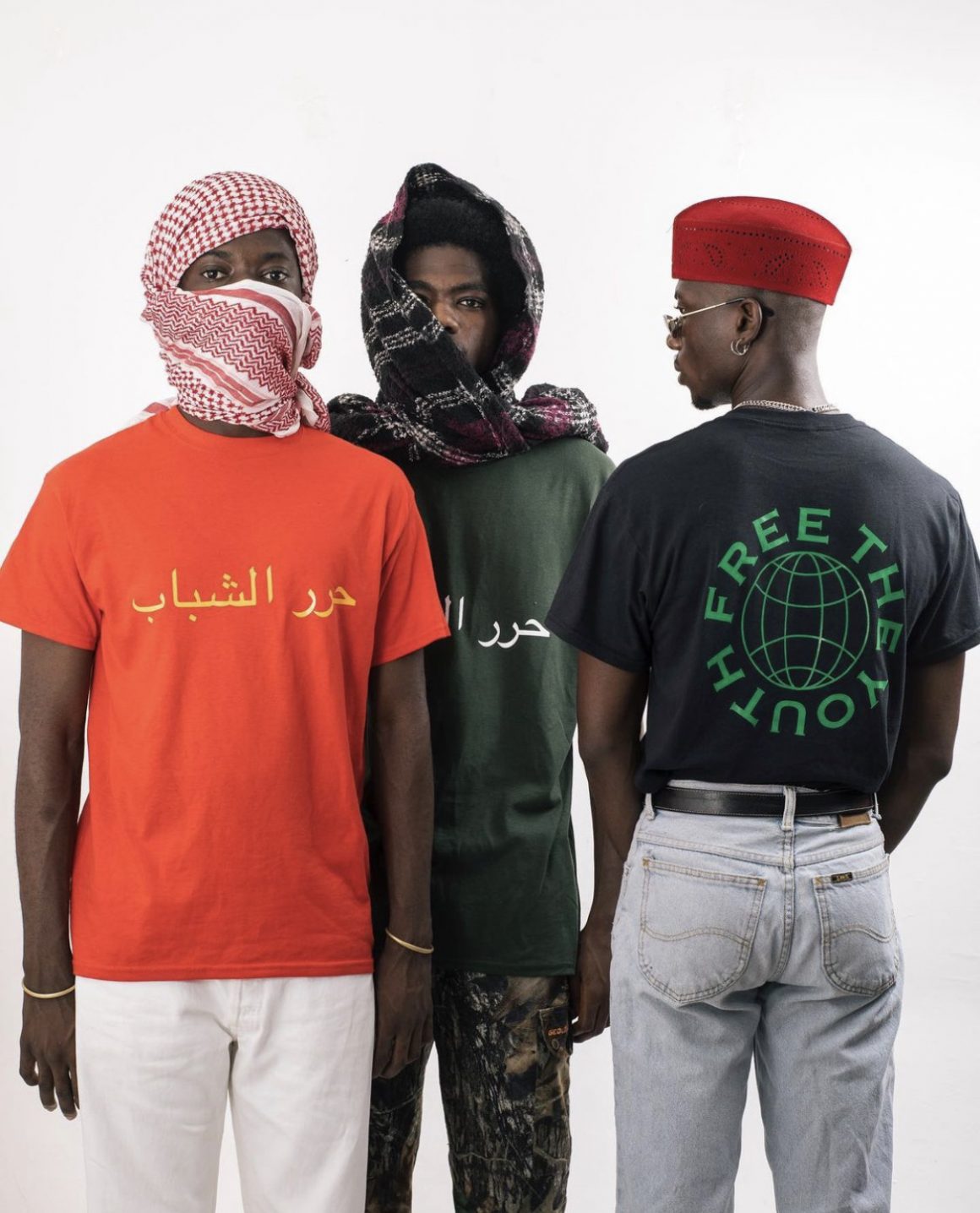 When the group first joined forces on the streets of the Ghanaian harbour town Tema, there was no grand scheme to begin with – just a shared passion for fashion and a dream. The initial goal was to showcase Ghanaian streetwear on social media. Nearly a decade after, their initiative has been developed into a two-pronged entity – The brand and the NGO. Both lend to the grand goal of making it possible for art-based, youth-oriented, sustainable programming.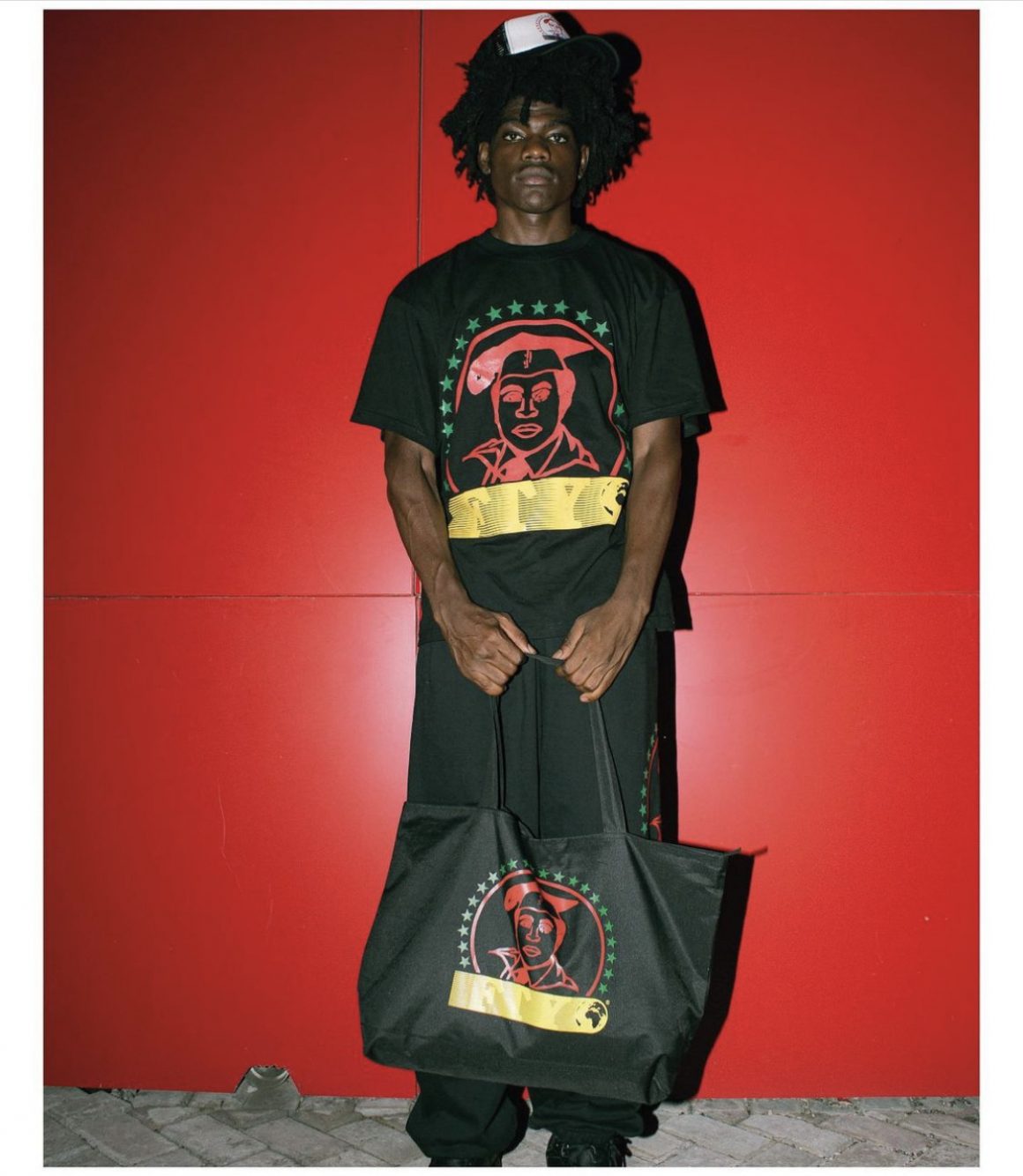 The street influence that Free the Youth has comes not from hype culture but their own lived experiences. Experiences that are now expressed through clothes like their "No Taxis Allowed" tees, ridiculing economic discrimination implicit in the familiar signs outside many hotels and private buildings, or the "1000 injured" tee paying homage to victims of the Accra Sports Stadium disaster of 2001. The garments are authentically for the community that inspires them without the pretensions of high fashion. "That's the most important thing, educating people on African culture through streetwear," says Romano.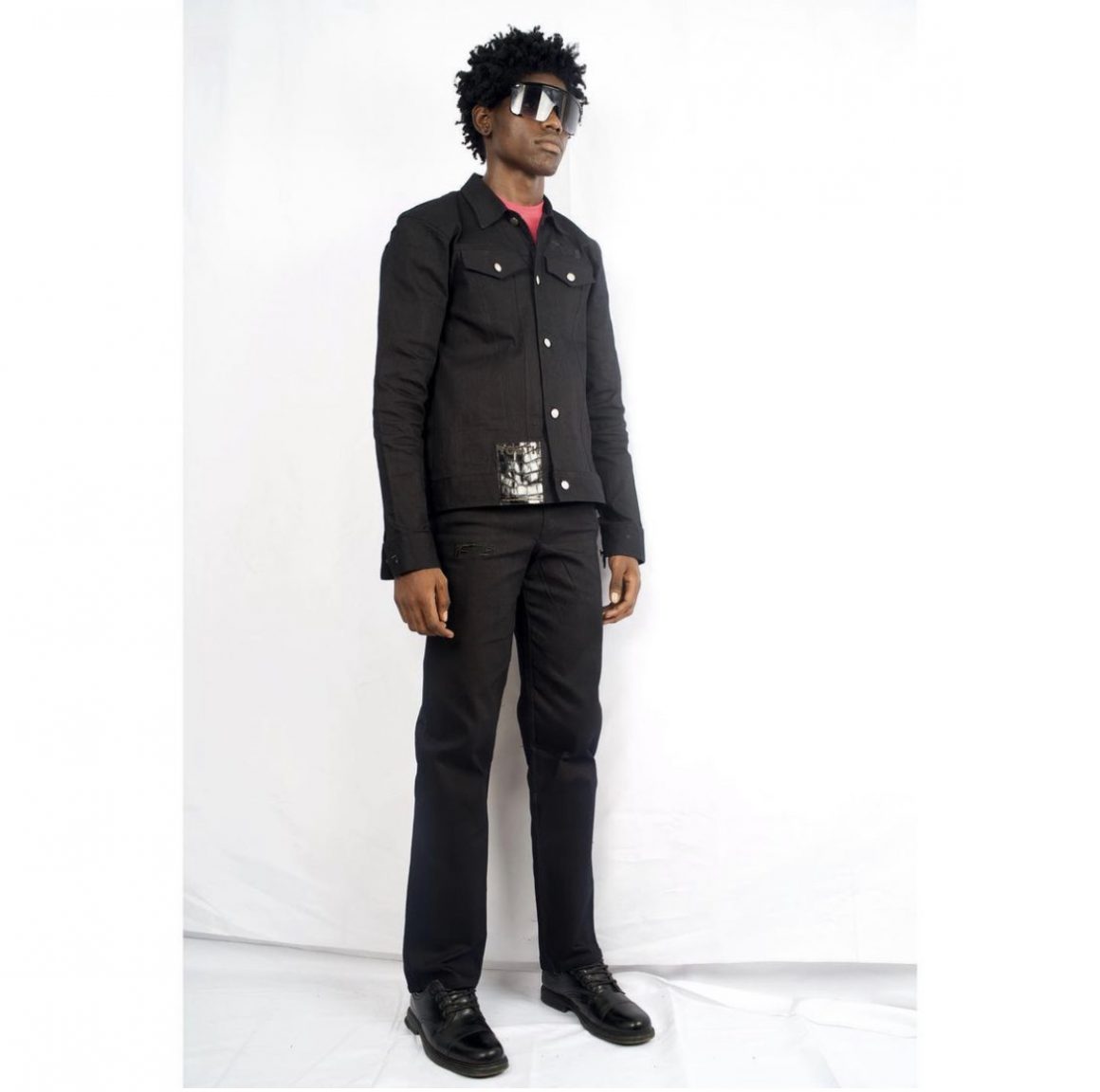 "We've given birth to so many powerful patterns and textiles in this country, like the Kente cloth, but there is so much more. The Ghanaian youth culture is a do-it-yourself culture. That's part of the reason that the street fashion scene here has seen such rapid growth." Over the last nine years, the streetwear brand has had tremendous growth, collaborating with big names in the industry like Daily Paper, Off-White™, and Footlocker. "The youth don't necessarily know what is coming; we have bigger plans for them. Fashion is only the beginning."
One thing is sure; Somewhere on a small industrial estate in Abelenkpe, Accra, a not so quiet streetwear revolution is brewing.
Man Acquired Knowledge (MAK)
Founded by Mark Kotun in 2017, MAK was initially just a mother brand for his first clothing instalment – Antisociety.In 2019, he then decided to make it a brand on its own after much deliberation. Starting in the world of graphic design as early as 2014, the knowledge gained, and influence is splattered all over this brand's offerings – From graphic tees to graphic pants and denim.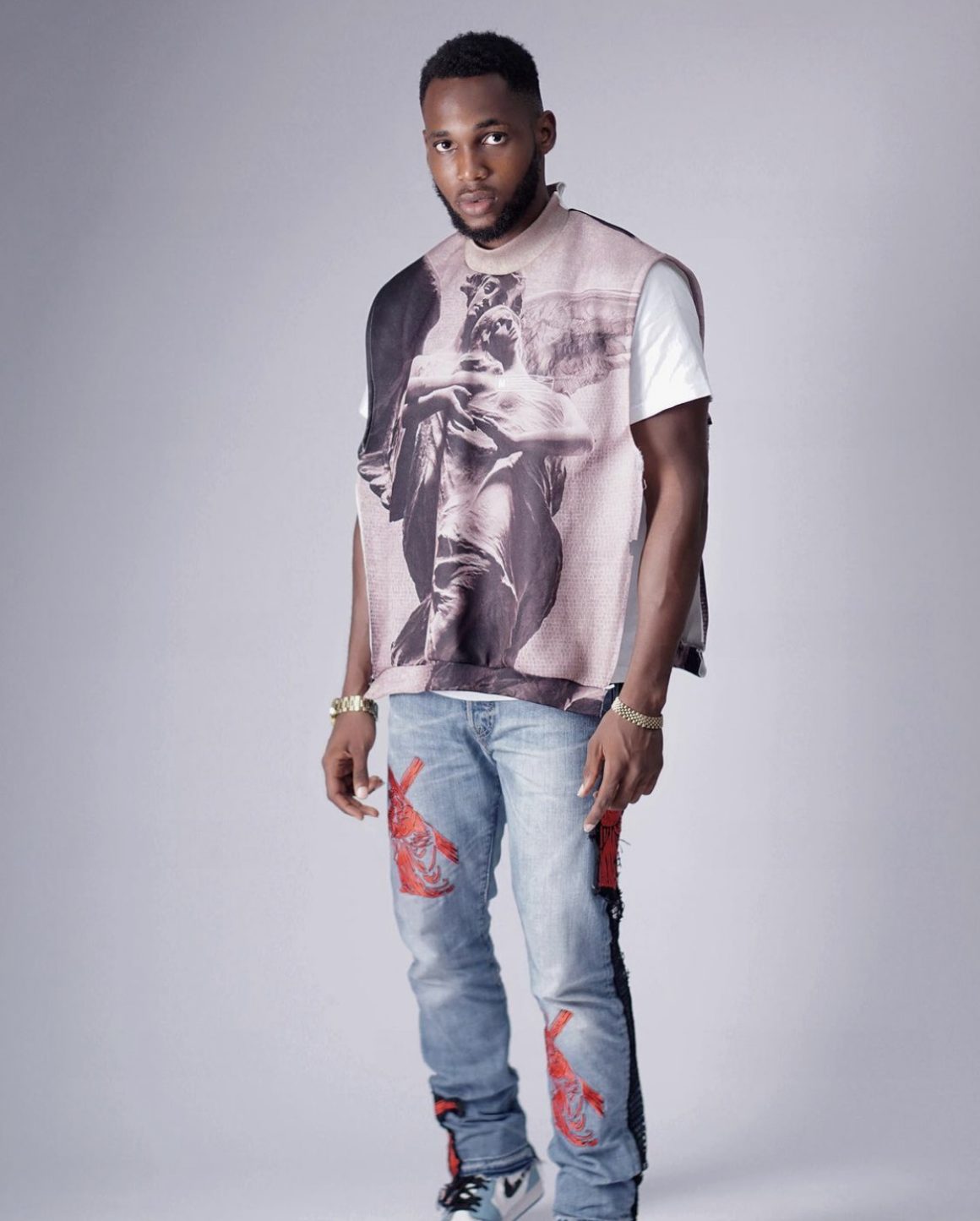 "The name – Man Acquired Knowledge – came about as a combination of all the events I'd been through. At the point when I first wanted to get into creating garments, I knew little to nothing about the process, and that ended up losing a whole lot of resources. It took two years to learn all the intricacy of the craft, and when I got back and was ready, that was the name that stuck."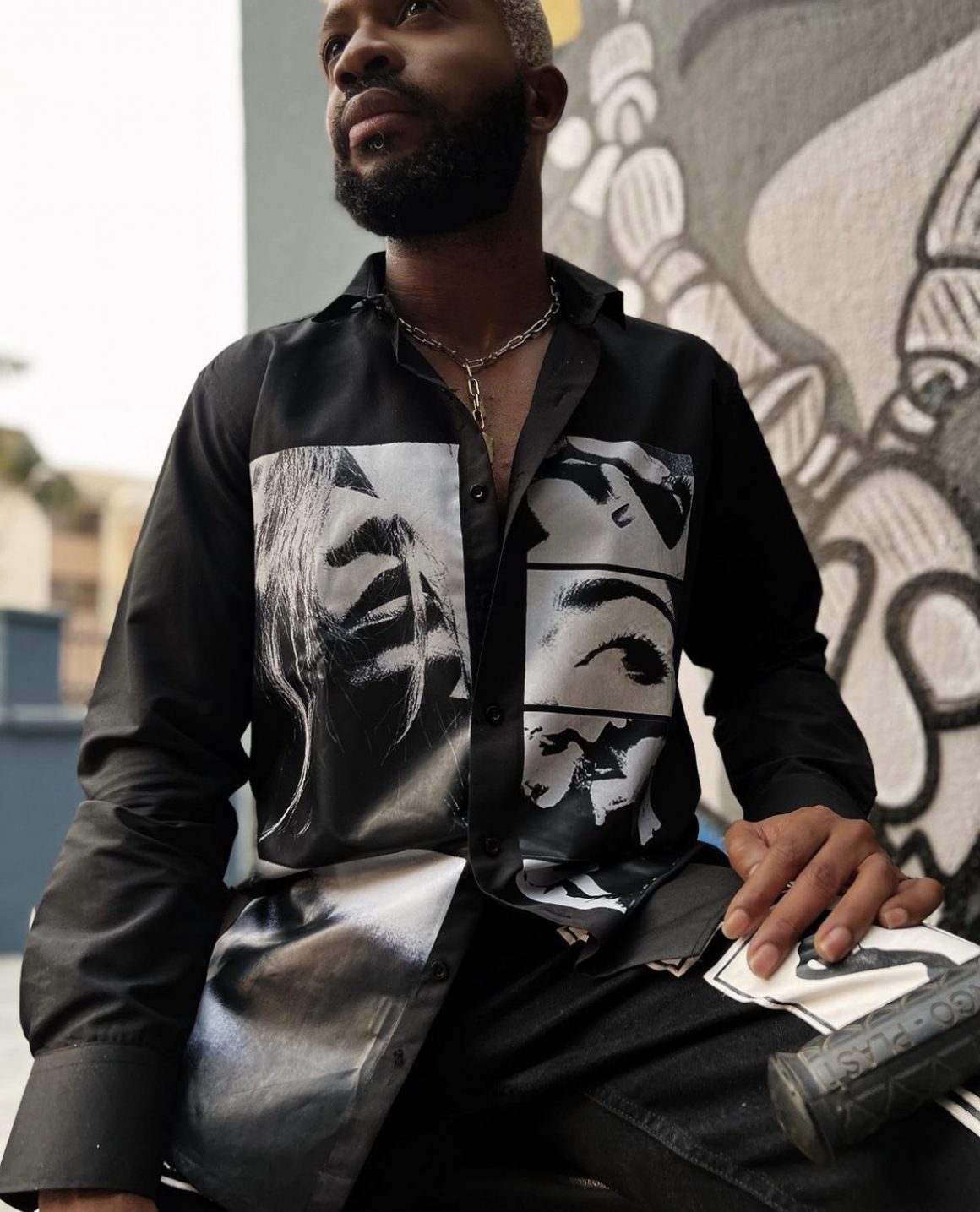 As a brand tailored towards innovation, the brand produces High quality, intricate streetwear garments. Anywhere you see design evolution or a new form of garment alchemy, MAK is the forerunner. Sported by celebrities – like Buju, Joe Boy, Reekado Banks and Oxlade, to mention a few – and the recently opened US branch of Man Acquired Knowledge, this is one brand to look out for.
Ashluxe
Founded by Yinka Ash, Ashluxe is a high-end streetwear brand for the Nigerian millennial by a Nigerian millennial. A brand that was borne out of the need for perfection. "I was looking for the perfect t-shirt, so I had to create my own version of a perfect T-shirt, fabric, cut, and fit because if you want something done, you do it yourself. Then all my close friends wanted it, so I designed a collection, and that was how we started," the Founder and Creative Director says.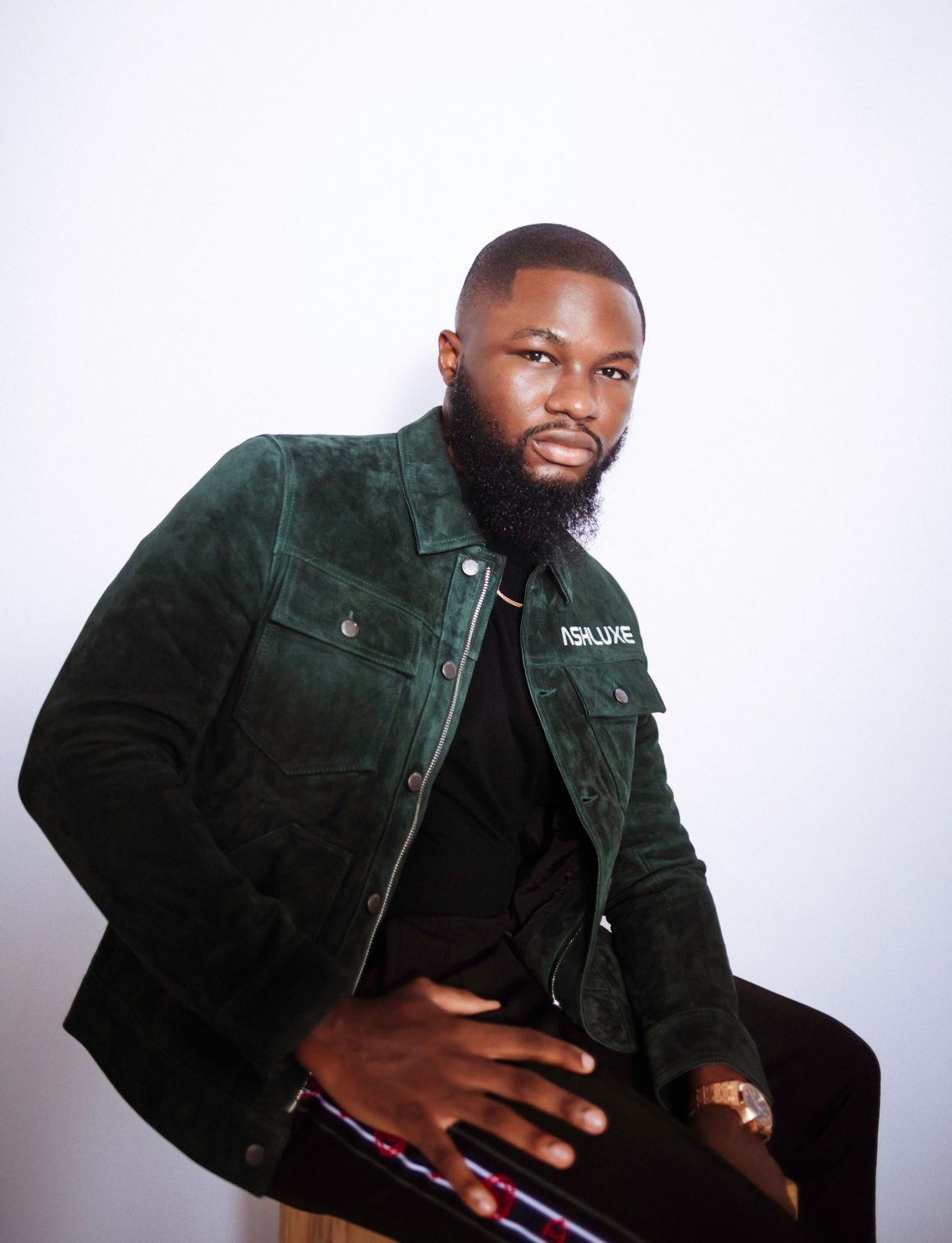 Striking a balance between luxury and streetwear, Ashluxe is a reflection of the modern youth in Lagos and other parts of the world. Championed by the likes of Davido, Zlatan and Timini, Ashluxe has quickly become a prominent name. Its latest drop, "Paradise", transports us to a tropical getaway. T-shirts plastered with summery graphic imprints, to 2-pieces in exclusive Ashluxe fabrics, to denim and sportswear all adorning the brand's name. The streets of Lagos, swamped with copies of these offerings hanging from shops and windows, are all signs of the impact Ashluxe now has (whether the brand likes it or not).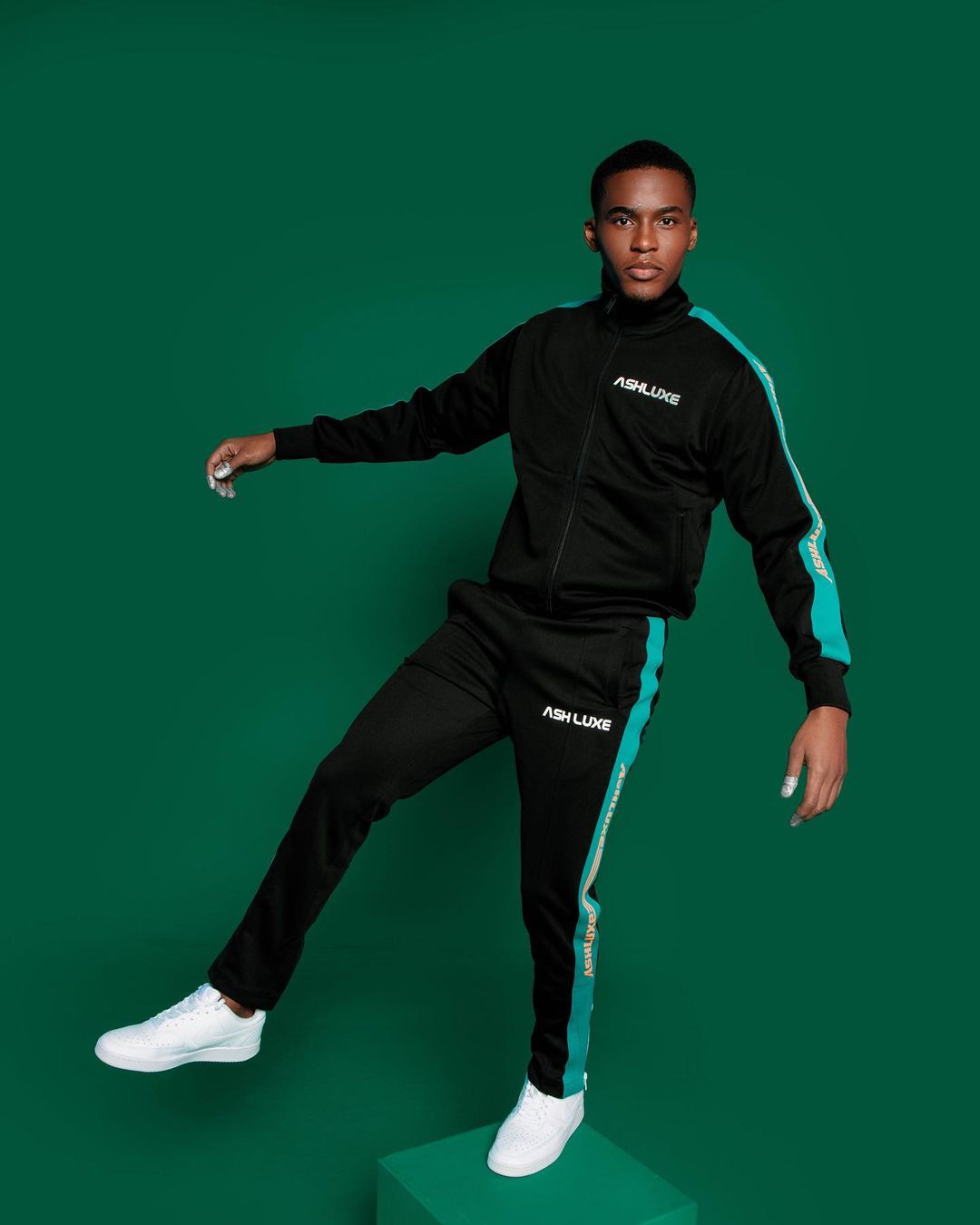 Ashluxe's catalogue includes accessories, jackets, tracksuits, slides, sneakers, shorts, socks, shirts, and T-shirts. The fashion house recently collaborated with Steet Souk – A Streetwear convention that happens annually – for a capsule collection.