Gone are the days when it was pretty challenging to find good places to dine and enjoy fantastic gourmet food. Lately, there has been an onslaught of new restaurants springing up daily while others humbly close their doors. At the same time, a few have stayed in business for the longest time and are still holding things down, considering the global shutdown caused by COVID-19 and its restrictions.
Belonging to the last category, Sabor Restaurant is amongst the few who have not only provided incredibly tasty food alongside their signature cocktails, of course, but also provided an ambience that has been able to withstand the test of time.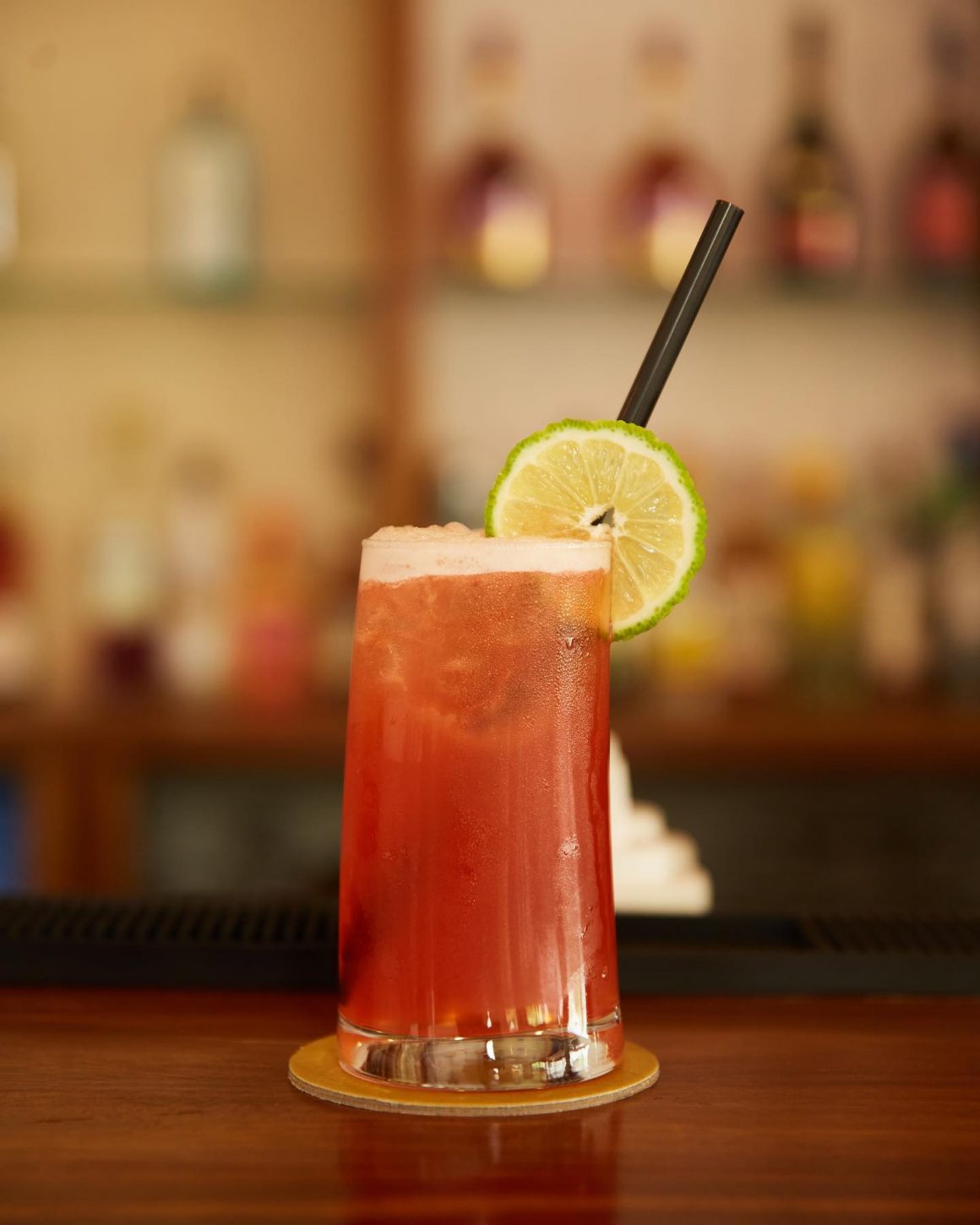 Located on Victoria Island, Lagos, Sabor Restaurant specialises in Thai, Italian, Seafood, European and Contemporary dishes. The kitchen is handled by the prolific Chef Nkesi, who is in charge of all the food expressions for the restaurant, being the Executive chef, but she also works closely with Chef Laraba, who has been filling the Head Chef position since 2020.
From the main street, you can easily spot the Sabor signage right at the landing of the steps, with the entry door to the right. Walking into the nicely lit room felt so good because I knew every picture taken would pop. There is a terrace on the right illuminating a beautiful flood of natural light, and then I noticed the simplistic furnishing outside, just like it is inside. The overall vibe is very accommodating, to say the least.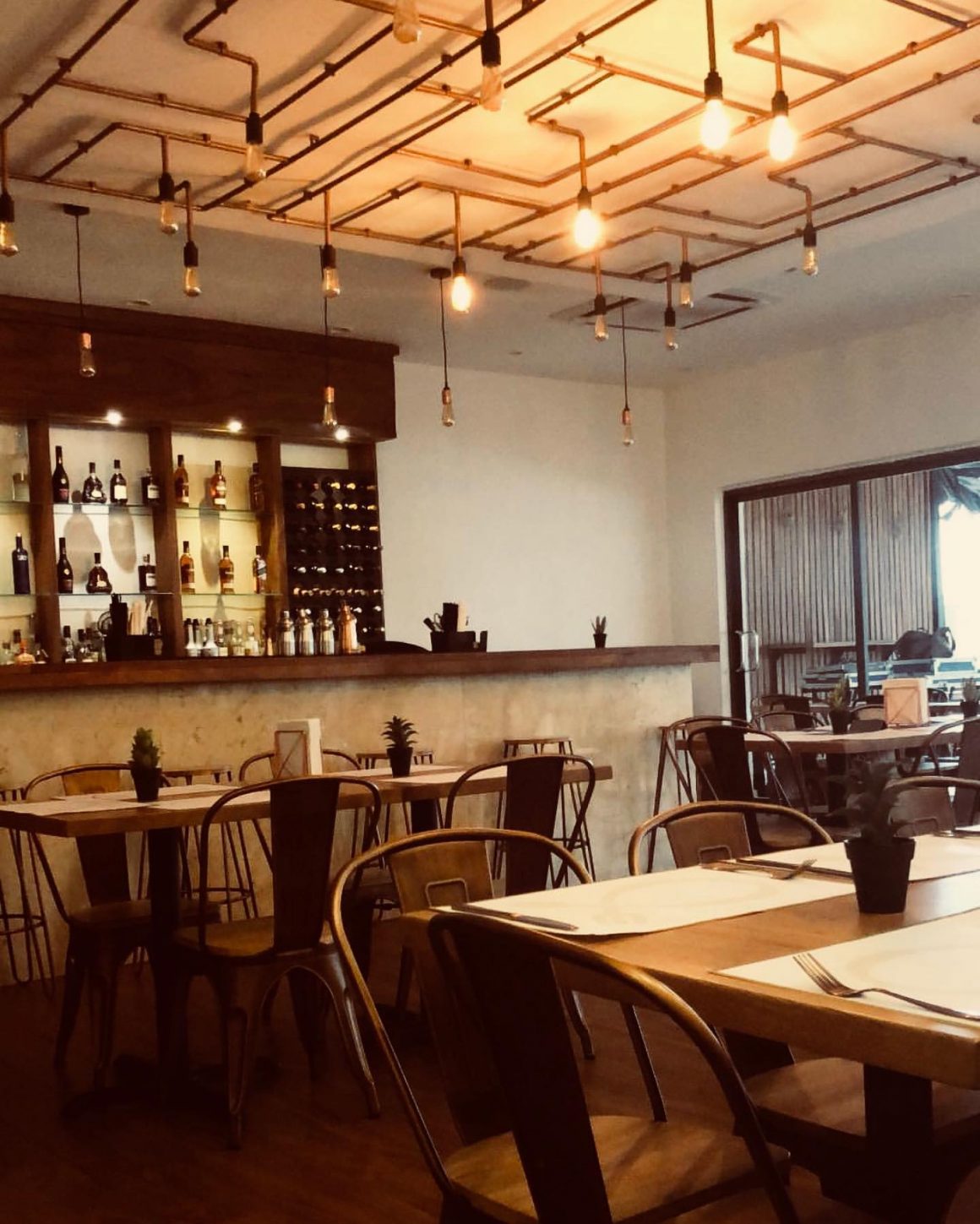 The decor is relatively minimal. There are some frames on the wall and, yes, an interesting set of orange-tinted lights on the ceiling at the centre of the room…….. giving a classical touch!
The somewhat spacey hall, which is said to seat about 45 persons simultaneously, happens to have a bar, neatly arranged wooden dining furniture and a long cosy couch at the corner that totally had my name written all over it.
Settled in, I'm served a chilled glass of water with cubes and lemon diced in. Then I'm handed a menu which I perused for a few minutes. First of all, I am taken aback because I had never come across any of the cocktail names listed, being the old school guy that I am. I asked the waiter for his assistance, specifically requesting a lemony cocktail he helped with, by simply referring me to the cocktail menu and pointing out the "Barcode Fire", which I signed off on.
While waiting for my drink and deciding on the main to order, I take cognisance of the music playing in the background. It was so calming that I had to "Shazam" and discovered the song was titled Midnight Swim by Brock Berrigan. For those of you who are into alternative music or generally just like good music playing while you eat, this could become your favourite spot.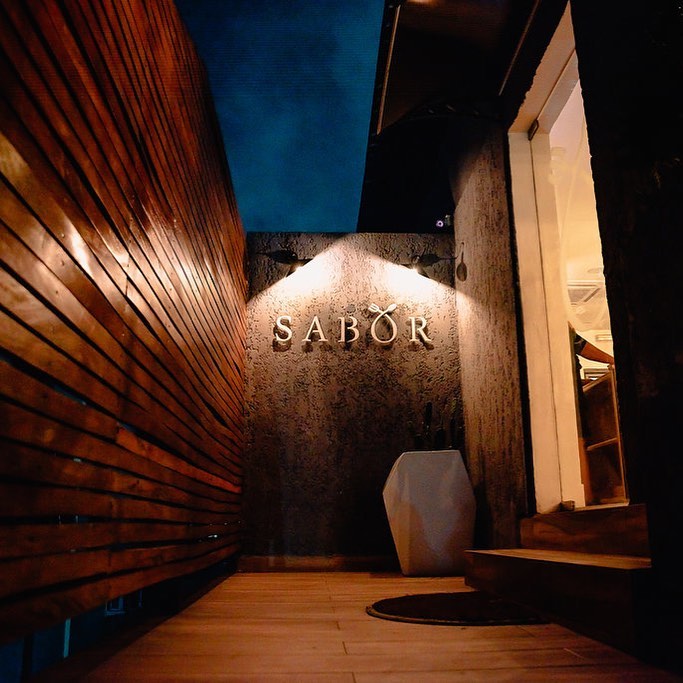 By this time, my peach-coloured drink was served and tasted just exactly like what I wanted. Finally, I select what to eat even though it took me a little while due to the confusion of multiple options. I initially intended on having the "Lamb Jungle Yellow" because I like Thai cuisine, but the thought of the "BBQ Pork Ribs with French fries" excited me way more than I expected.
In exactly 30mins, I'm staring at the generously portioned food that got me salivating almost immediately. The general manager Gbolabo Adebakin, also known as Chef Gibbs, then comes to spend some time with me, watching expectantly as I slice through the pork ribs and munch on. I quickly realised the meat had a spicy but sweet approach. Chef Gibbs advised me to dip into the special sour sauce, which balanced out the taste. The French fries were so moist; they had to have been baked because I literally couldn't stop myself from nibbling one after the other.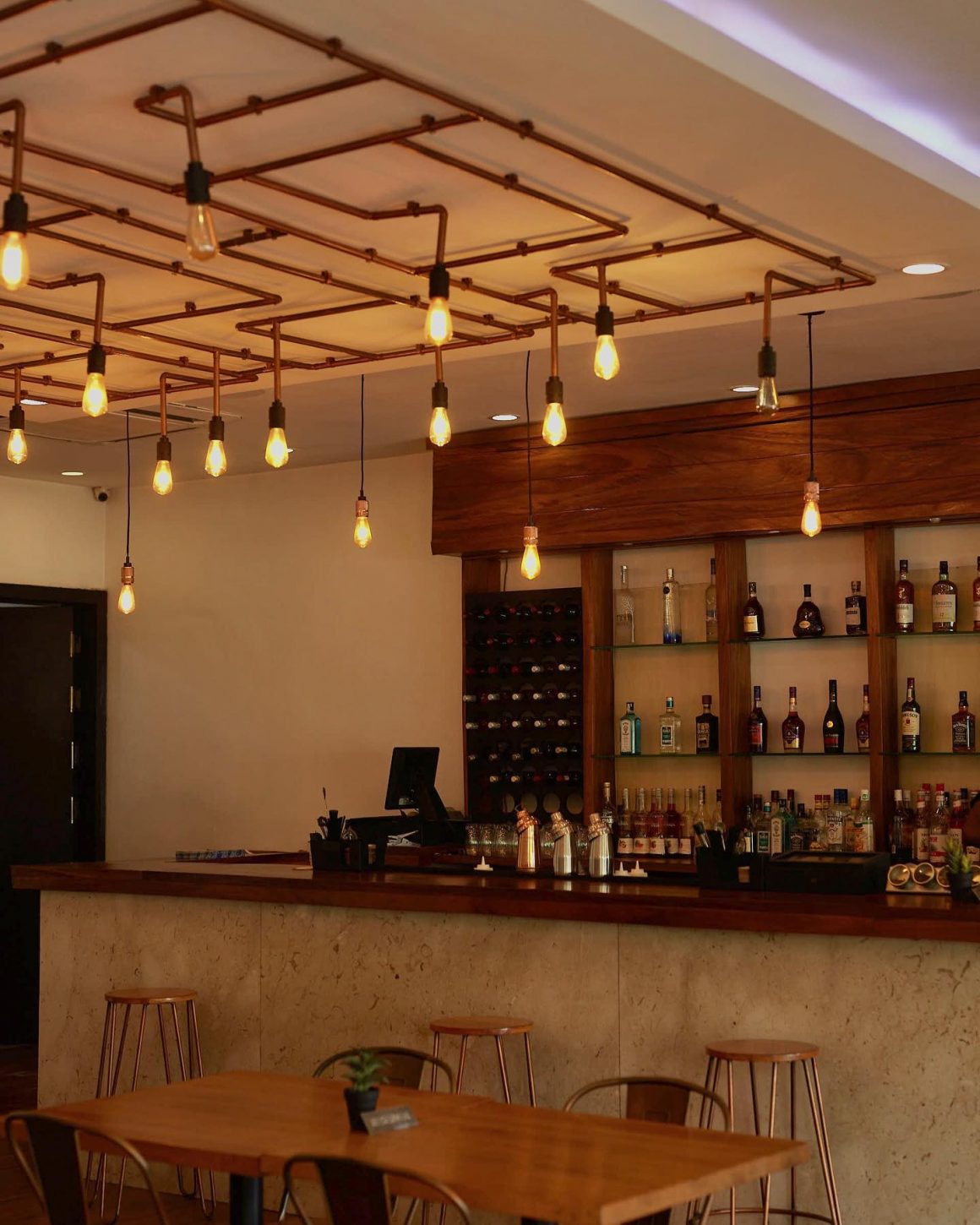 Intrigued by the fresh quality of food I was having; I was forced to ask Chef Gibbs where they shop for produce. He mentioned that the pork is usually imported from South Africa, seafood is certainly from Lagos, and Vendease, which happens to be a large-scale food supplier in Africa, handles the rest.
Successfully stuffed, I ask the waiter for the remaining of my food to be packaged to go while I stroll out to the terrace to enjoy some natural breeze and appreciate the sunset.
The music on the terrace is way different from the dining area. Over there, you're sure to be exposed to a house music playlist that's current while you wait for your possible dessert order. You could also play a selection of board games, cards, ayoo, and even schedule casual meetings after work hours, especially if you are looking for some privacy and not in a mood to run into familiar faces. Just like the two Big Brother housemates, I caught having what looked like a romantic dinner. But hey! It looked good with the candlelights, and the entire staff body was so pleasant. The whole scene just had me wanting to fall in love the Sabor Way!
Score Board:
Ambience- 6/10
Food – 6/10
Service- 8/10
Meal Prices (with vat included)
Lamb Jungle Yellow (Alternative)- N9,406.25
BBQ Pork Ribs with French fries- N11,823.925
Drink Price (with vat included)
Barcode Fire- N5,105.25
NOTE:
As you can see, it's not a very expensive restaurant considering the many perks offered. Still, you're going to spend an average of N20,000 per person in case of any additional orders. It's the kind of place you take your significant other to make an impression different from the typical home dinner or regular spots you frequent.