"I BELIEVE TRUE LUXURY LIES IN SIMPLICITY, AND MY HOME PERFECTLY EMBODIES THAT PHILOSOPHY. EVERY ELEMENT HAS BEEN CAREFULLY SELECTED TO CREATE A FUNCTIONAL AND BEAUTIFUL SPACE, AND I FIND PEACE AND TRANQUILLITY IN ITS CLEAN LINES AND UNCLUTTERED DESIGN."
– Mariam Adeyemi Timmer.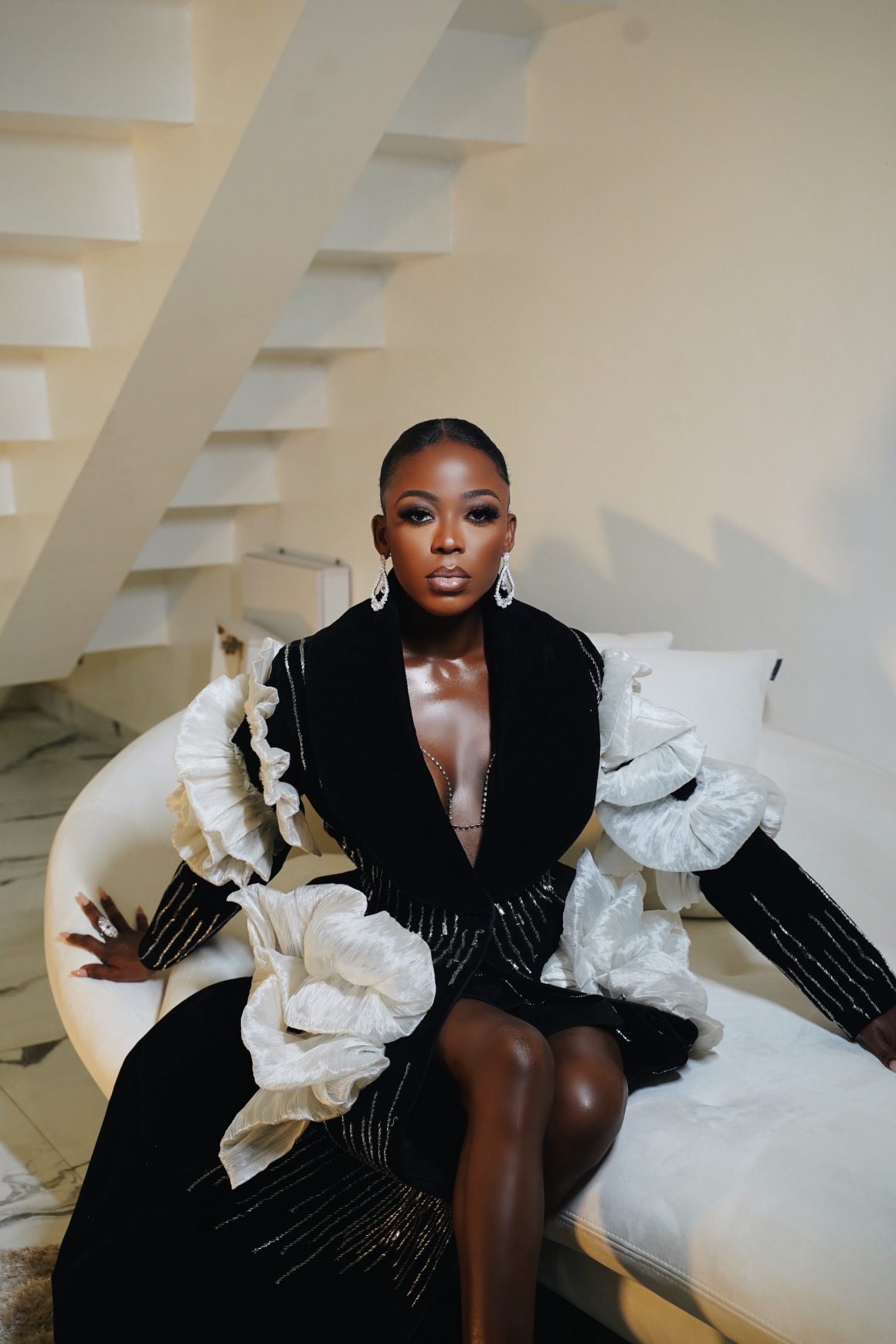 As one of the cast members of the hit reality show Real Housewives of Lagos, Mariam Adeyemi Timmer has quickly become a fan favourite, captivating audiences with her impeccable sense of style, undeniable confidence, and enviable lifestyle. But beyond her glamorous persona, Mariam is also a successful businesswoman and devoted mother who has built a life that is as impressive as it is inspiring.
One of the cornerstones of Mariam's life is her home, Chateau de Timmer. Located in the heart of Lagos, this stunning property is a true reflection of her impeccable taste and style. From the moment you step through the doors, it's clear that this home has been designed with the utmost care and attention to detail. Every inch of the property oozes sophistication and luxury, from the grand entrance hall to the beautifully appointed bedrooms. "I wanted a home that would reflect my personality and taste. I love luxurious and sophisticated spaces, but at the same time, I want my home to feel welcoming and cosy'', she says.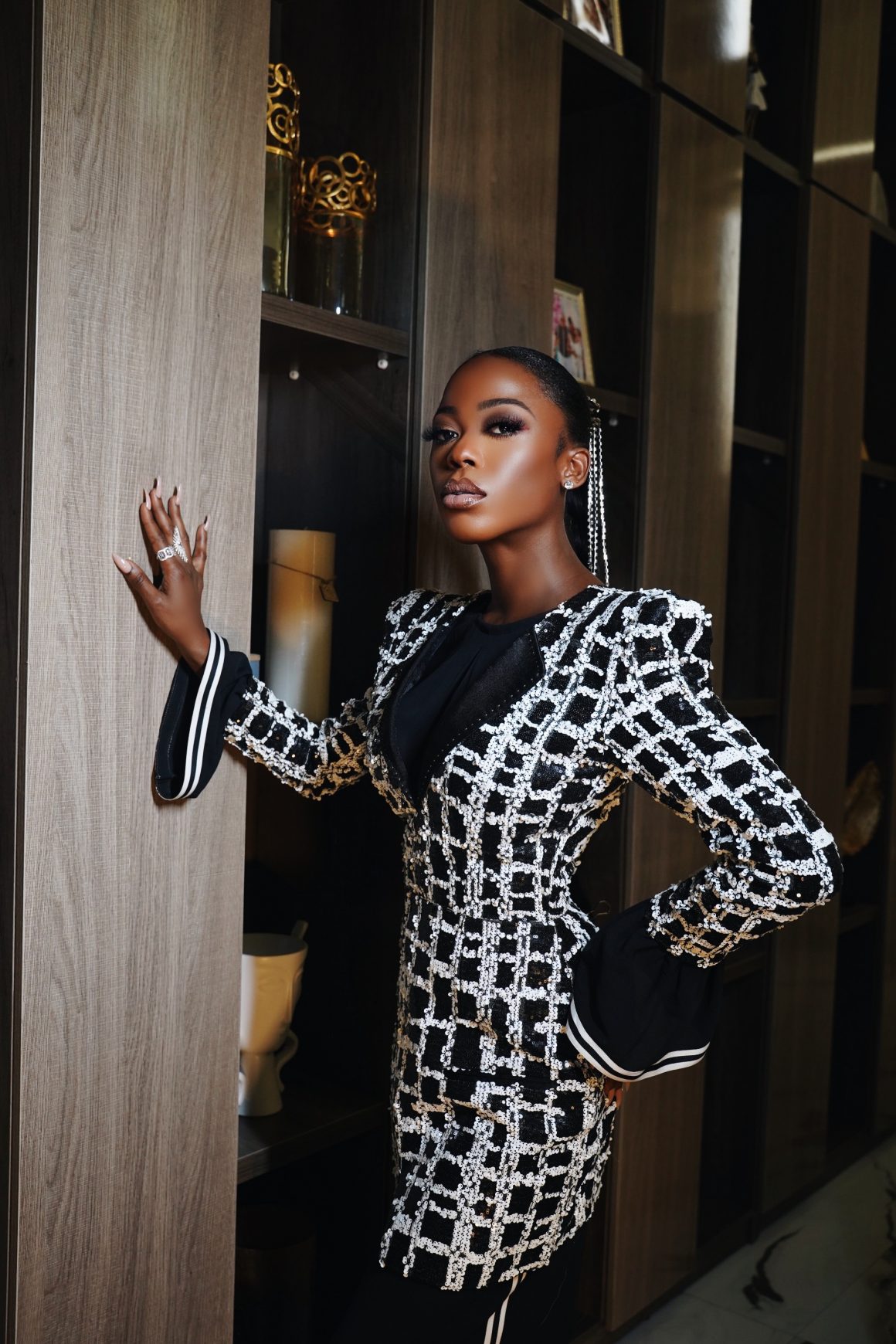 Chateau de Timmer is a stunning example of modern minimalist design.
The furniture is sleek and modern, with clean lines and a simple yet elegant design. One of its standout features is the beige and grey colour palette throughout the home. This warm, neutral tone creates a calming and soothing atmosphere that is perfect for relaxation and rejuvenation.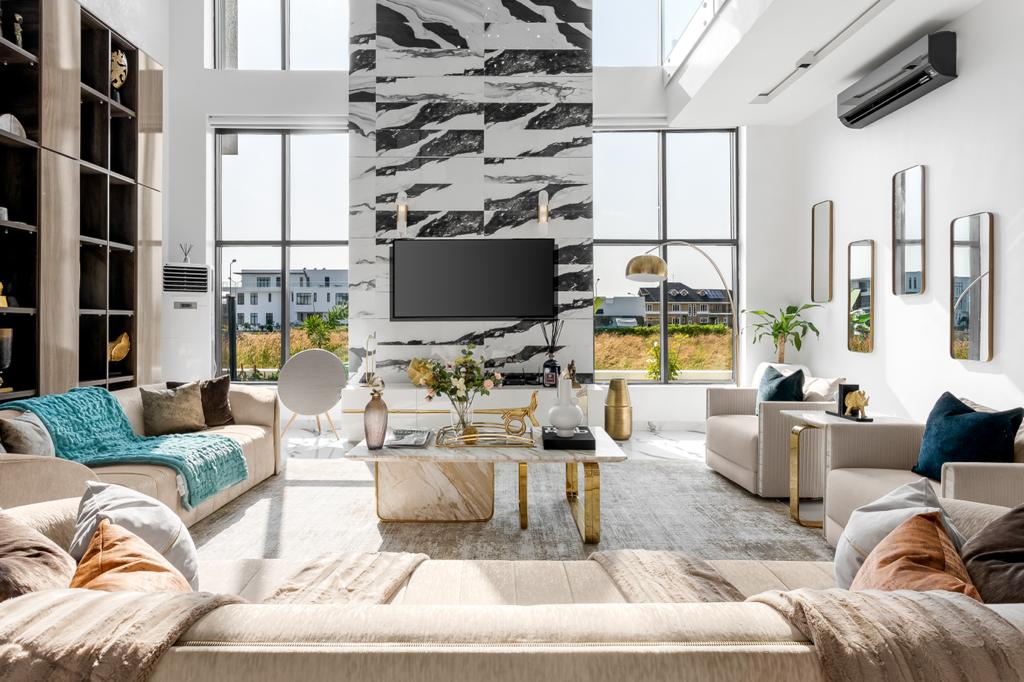 Wood and gold accents are sprinkled throughout the home, adding just the right amount of warmth and glam to the space. Large paintings adorn the walls, showcasing Mariam's love for art. The overall effect is one of understated luxury, where each piece has been thoughtfully selected and placed to create a cohesive and stylish look.
What sets Chateau de Timmer apart is how it seamlessly intertwines with Mariam's lifestyle. For Mariam, her home is more than just a place to live – it's a sanctuary and a reflection of her style and values. As she explains, "My home is my haven. It's where I can relax and be myself, surrounded by the people and things I love most in the world."
Her bedroom is a true retreat, featuring a king-sized bed, plush velvet headboard, and sumptuous silk bedding. The colour palette is a mix of soft pinks, beige and grey. Mariam says her goal was to create a space to relax and unwind after a busy day, "I love spending time in my bedroom; it's my sanctuary. I wanted to create a space that would feel like a luxurious hotel room but with a personal touch."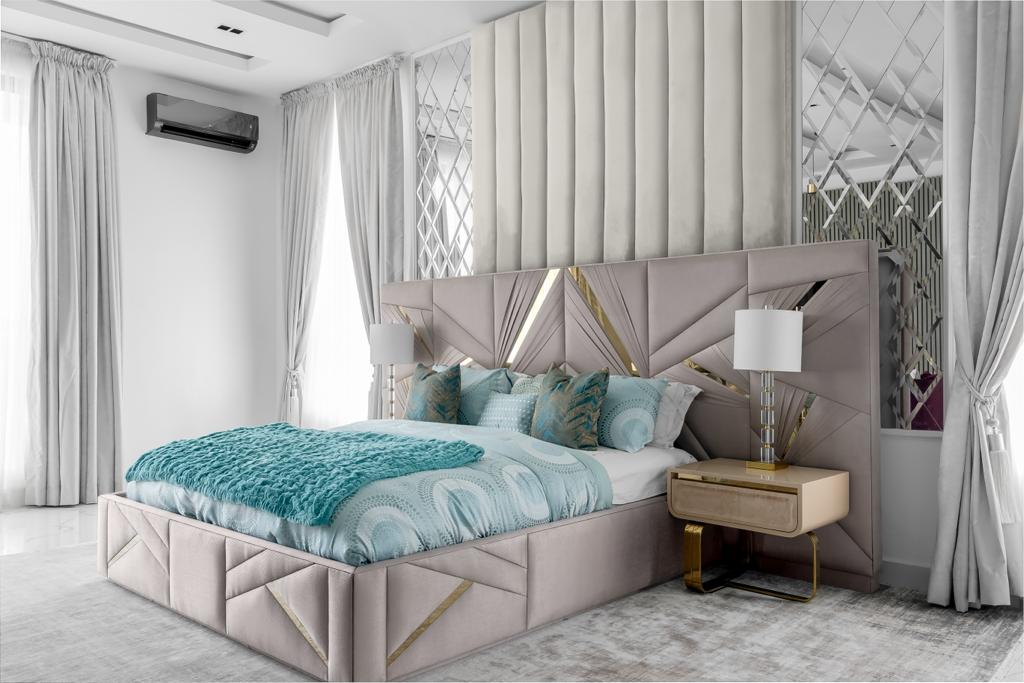 From her bedroom, we walk into her huge wardrobe space, another highlight of her home. As a fashion icon and influencer, Mariam's wardrobe is extensive and impressive. The closet space is designed with plenty of room to showcase her stunning collection of designer clothes, shoes, and accessories. It's the ultimate dream closet for any fashion lover! Another impressive corner is the sit-out rooftop open-space bar. This beautiful outdoor space is the perfect spot to relax and take in the breathtaking views of the neighbourhood.
A true reflection of Mariam's unique style, Chateau de Timmer is a beautiful blend of luxury and comfort. Her attention to detail and love for design is evident in every corner of her home, and it's clear that this is a space that she's put a lot of thought and care into. As Mariam herself says, "Your home is an extension of yourself, and it should reflect who you are and what you love.