When it comes to home decor, I believe your space should reflect your personal style just as much as your wardrobe does. For me, that meant infusing my love for fashion and bold design into every corner of my home. From the statement art pieces to the carefully curated accessories, every element tells a story and adds to the overall vibe of sophistication and chicness

Yvonne Nwosu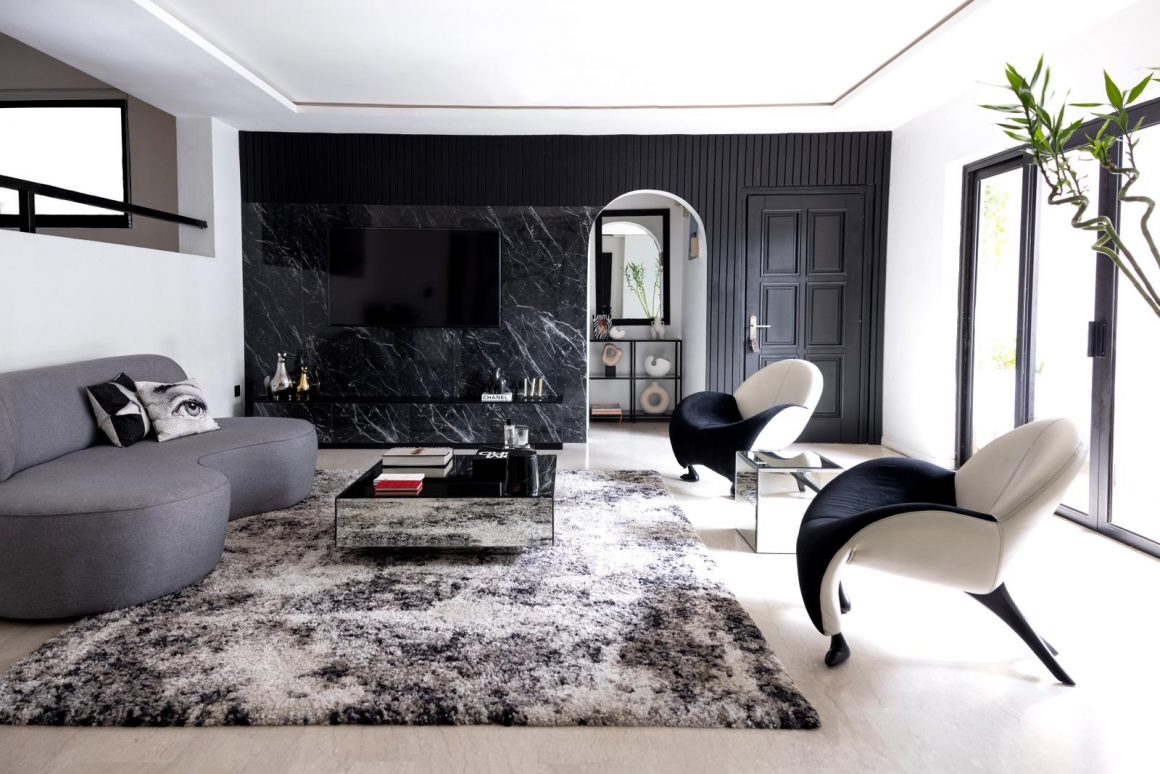 As a renowned fashion influencer and former fashion designer, Yvonne Nwosu is no stranger to the world of style. Known for her bold and colourful wardrobe choices, she has always been a fashion icon who captivates with her unique sense of style. But what happens when a fashionista like Yvonne turns her attention to interior decor? The result is a breathtakingly stylish white and black home that perfectly reflects her style and creates a stunning contrast to the burst of colours in her wardrobe.
"I wanted a space that felt timeless and elegant but also had a bit of an edge. I love the contrast of black and white, and I think it creates a really striking and sophisticated look," she says.
Yvonne's home is a true reflection of her fashion-forward mindset, as she masterfully blends minimalist elements with statement pieces to create a sophisticated and edgy space. The walls are adorned with black and white art pieces, adding depth and character to the space, while black accents, such as furniture and accessories, add a touch of drama and contrast. The colour palette of white and black serves as the foundation of her home, providing a clean and contemporary backdrop for her creative vision to come to life.
One of the standout features of Yvonne's home is her exquisite taste in furniture. Every detail reflects her love for contemporary design, from the sleek grey sofa in her living room to the black leather lounge chair in the corner. She has carefully curated a collection of functional furniture that also serves as accent pieces in her home.
Her fashion background is evident in her impeccable sense of style when it comes to accessorising her home. Her attention to detail is evident in how she has curated her décor items, creating a harmonious balance between fashion-forward and functional. She has carefully chosen statement pieces, such as metallic accents, body-shaped vases, and unique lighting fixtures, that add a touch of glamour and sophistication to her home.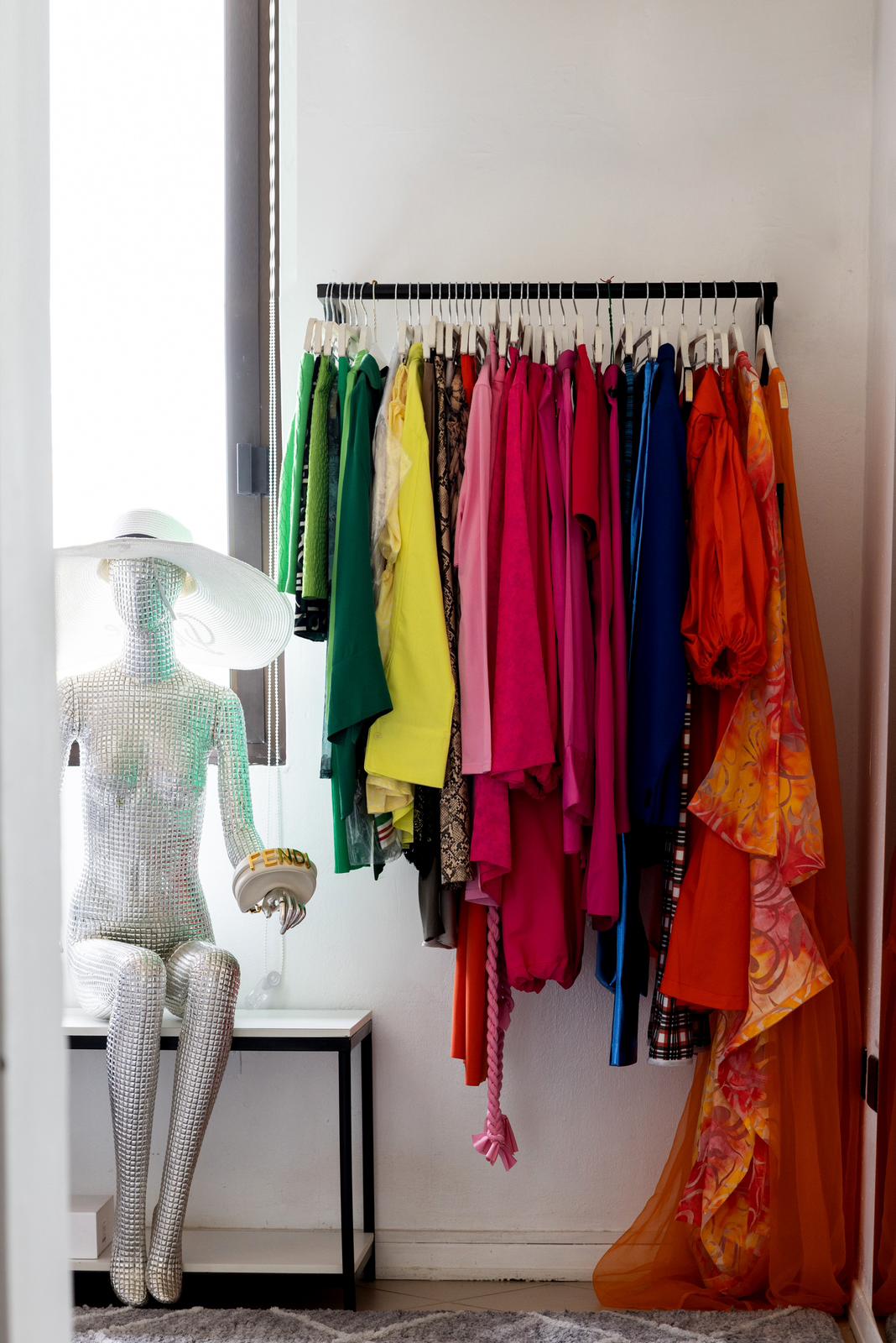 Just as she carefully selects bold and colourful garments for her wardrobe, she brings the same level of discernment to her home decor.
She has seamlessly blended fashion and interior décor. Her walk-in closet is a fashion lover's paradise, with a minimalist design that perfectly complements her fashion-forward wardrobe.
Yvonne's fashion-forward approach to interior décor extends beyond her personal space. She has also created a stylish and functional workspace that is perfect for her creative endeavours. Her home office features a clean and sleek design with a black-and-white colour palette, complemented by modern furniture and unique decorative pieces that inspire her creativity.
To say that Yvonne's ability to seamlessly transition her personal style from fashion to home decor is truly inspiring is stating the obvious. She has created a space that reflects her bold, confident, and creative personality while also creating a beautiful contrast to her vibrant wardrobe. Her white and black home serves as a canvas for her unique and eclectic design choices, and the burst of colours in her wardrobe add a touch of vibrancy and excitement to her overall aesthetic.