The End Special Anti-Robbery Squad (End SARS) or #EndSARS is a social movement which started on social media (Twitter) calling for the ban of the Special Anti-Robbery Squad, a unit of the Nigerian Police Force. Created, in late 1992, the unit was formed to deal with crimes associated with robbery, kidnapping and also crimes involving firearms. However, in the recent past years, there have been allegations of unlawful arrests, high-handedness, humiliation, illegal detention, murder, extortion and theft against this unit, with Nigerians sharing their stories and personal experiences on social media.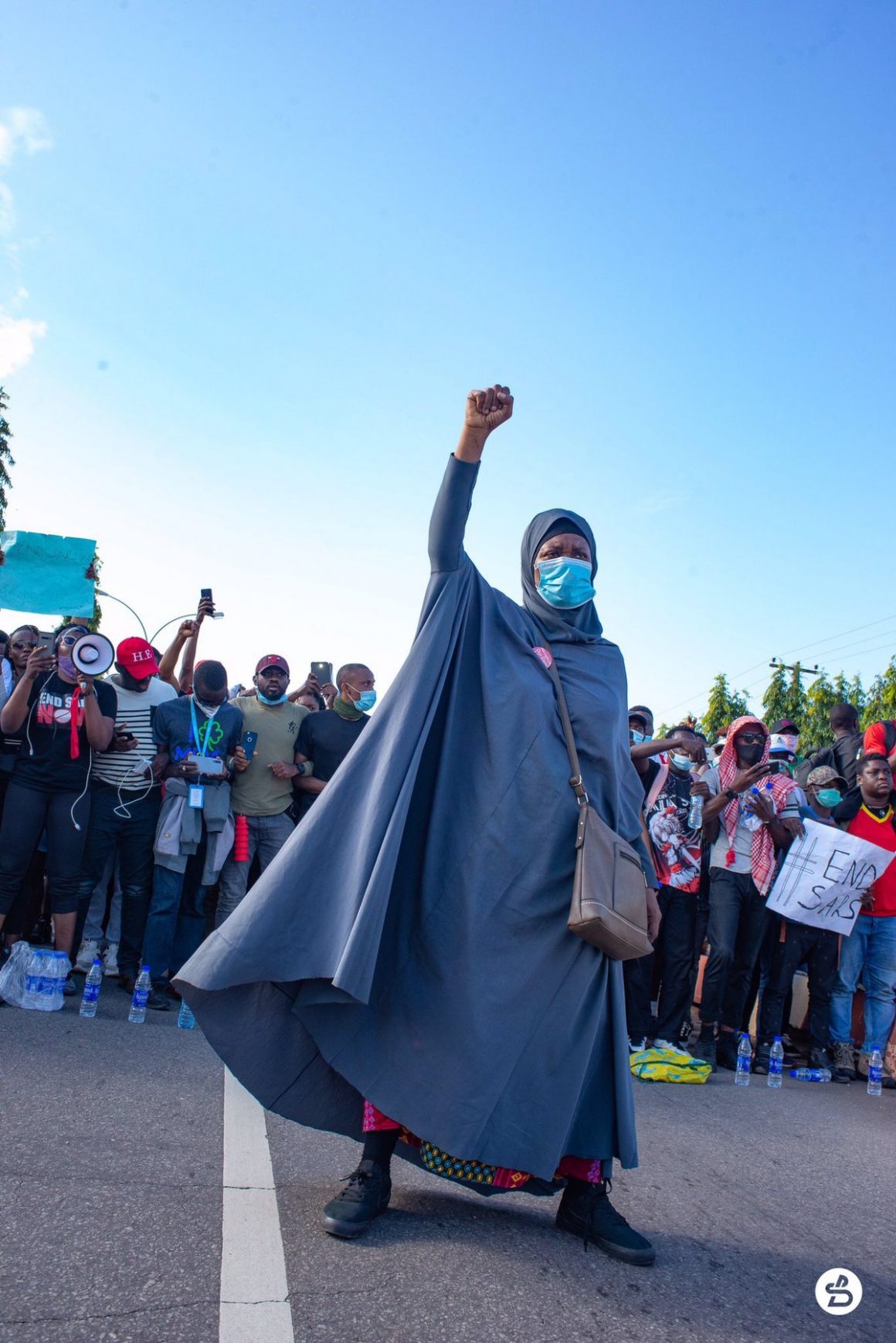 Earlier in the week, protests were held across the world, starting from Lagos as protesters held placards to demand an end to SARS and an end to police brutality which is usually bestowed upon detainees, those convicted of crimes, witnesses and suspects.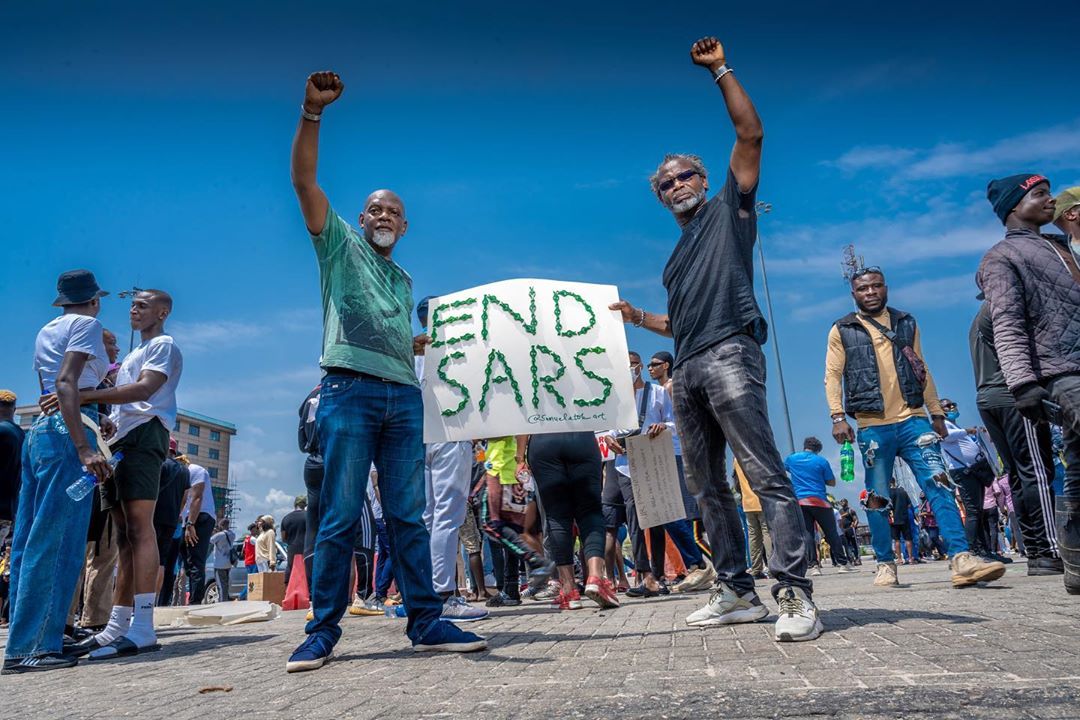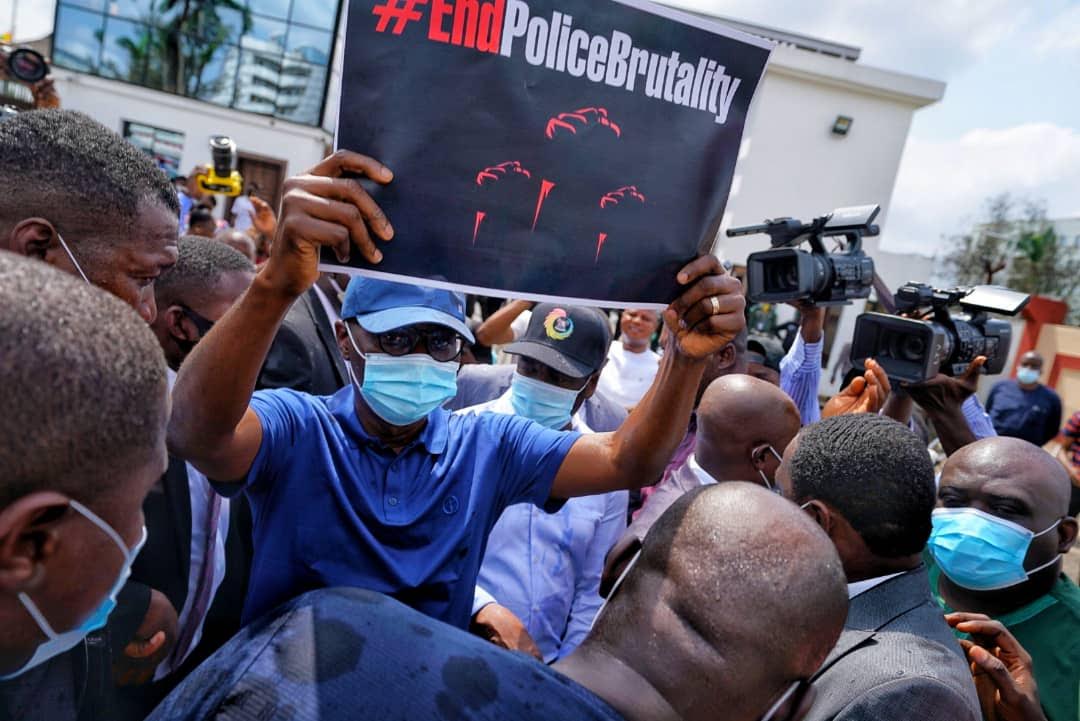 In a minor win, the Nigerian Police Chief, Adamu Mohammed has announced that the Special Anti-Robbery Squad would be scrapped. In his statement, he said the disbandment of the squad was in response to the yearnings of Nigerians, adding that all officers of the defunct Special Anti-robbery Squad will be redeployed with immediate effect.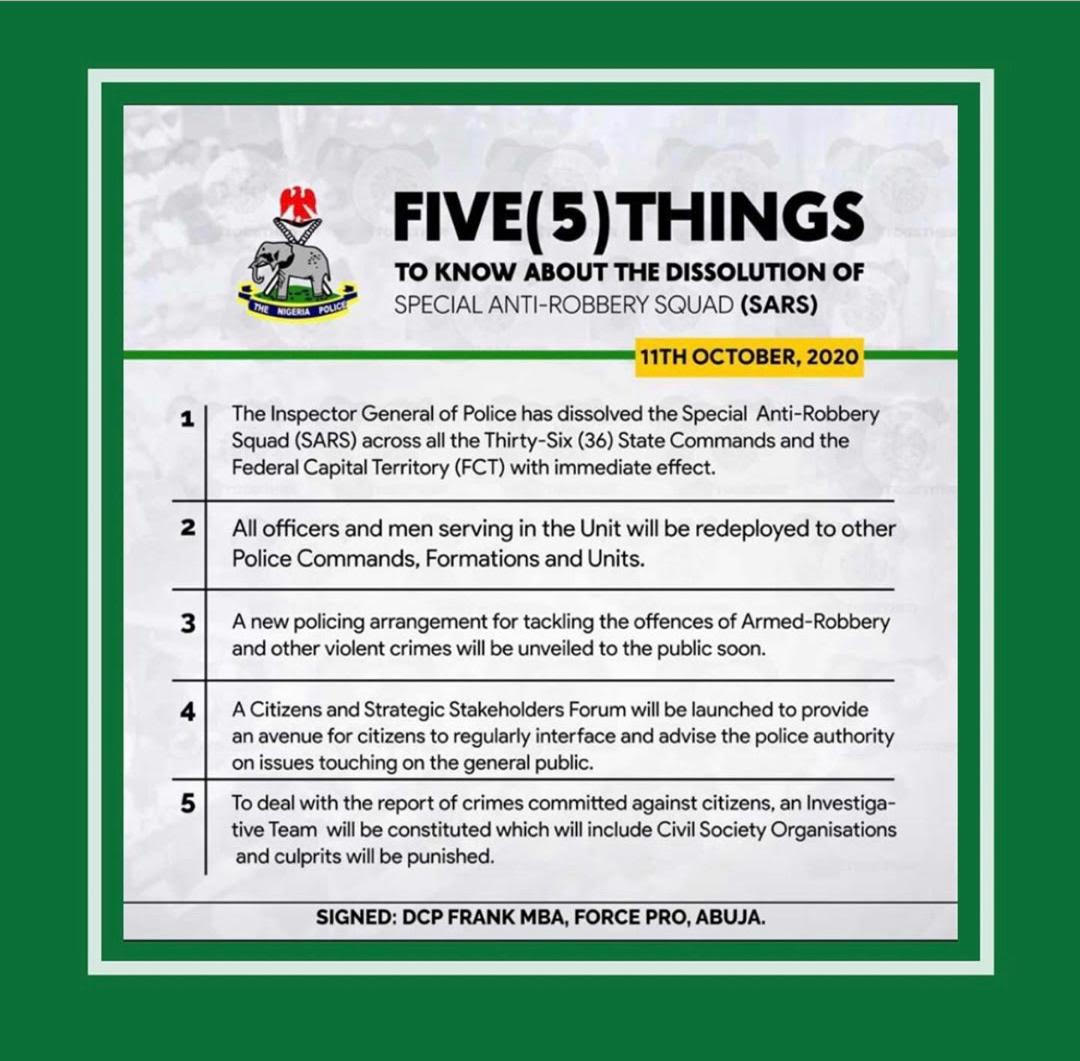 Not long after, a new Police outfit known as Special Weapons and Tactics Team (SWAT) was announced to fill the gap arising from the dissolution of SARS.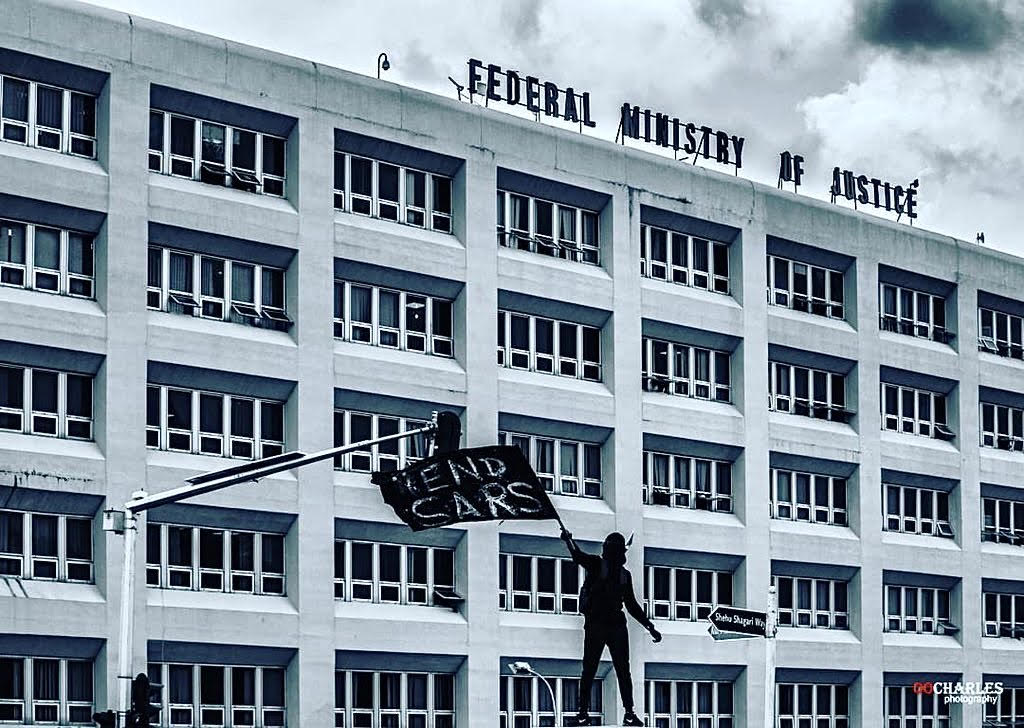 Activists and protests say this is not enough though and have put up five demands to be met by the Federal Government. The requests which were signed by 'A Nigerian Youth' ask for the immediate release of all arrested during the protests.
Also, on the list is;
– justice and compensation for all who died through police brutality in Nigeria.
-an independent body to be set up within ten days to investigate and prosecute all reports of police misconduct.
– psychological evaluation and retraining of SARS operatives before they are deployed to any other police unit and;
– adequate remuneration for Nigerian police.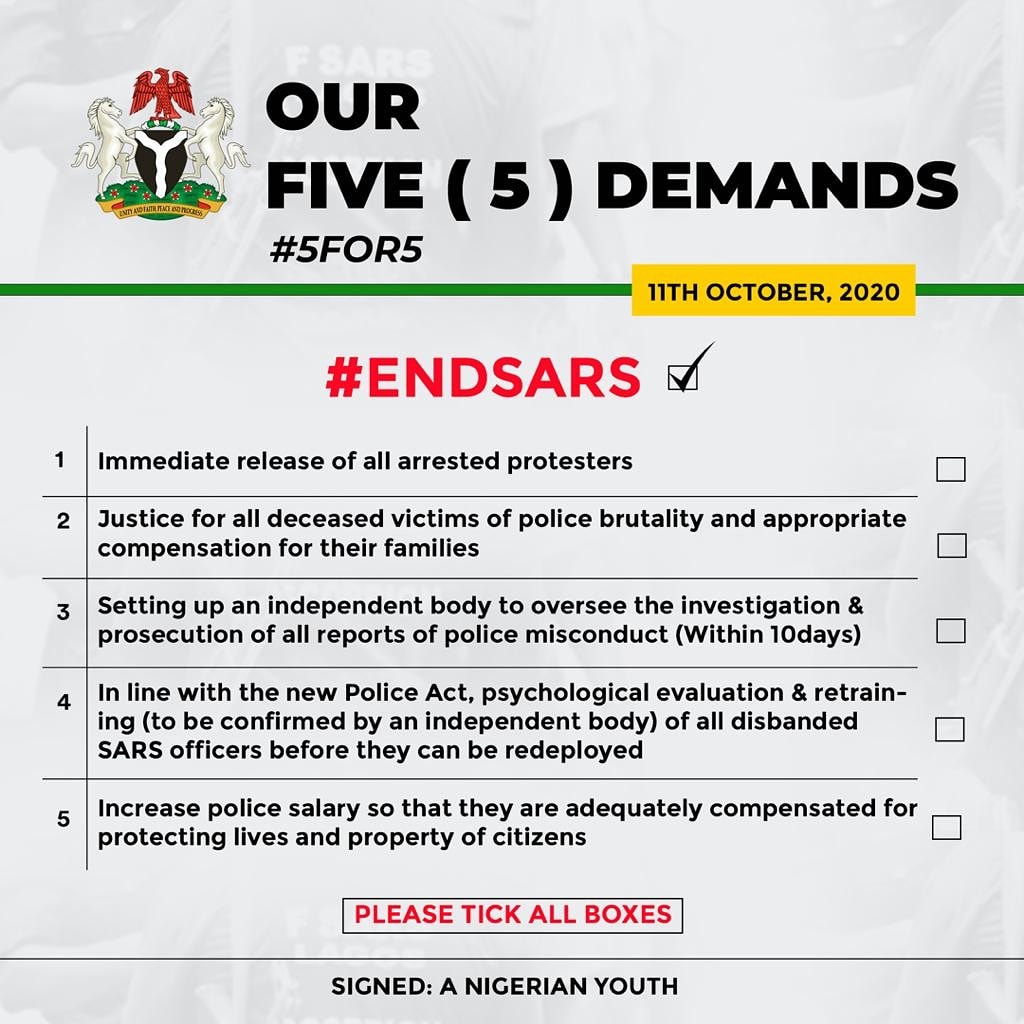 Celebrities from all over the world are taking to social media to express their support for the #EndSARS movement.
They are also sharing information to help the movement gain more international attention.