British fashion designer Samuel Ross has been unveiled as Hublot's latest brand ambassador.
To mark the new partnership, the 2019 Hublot Design Prize winner has collaborated with the Swiss luxury watchmaker to create a sculpture and the scenography for Hublot's 40th-anniversary exhibition, currently showing at the Hublot manufacture.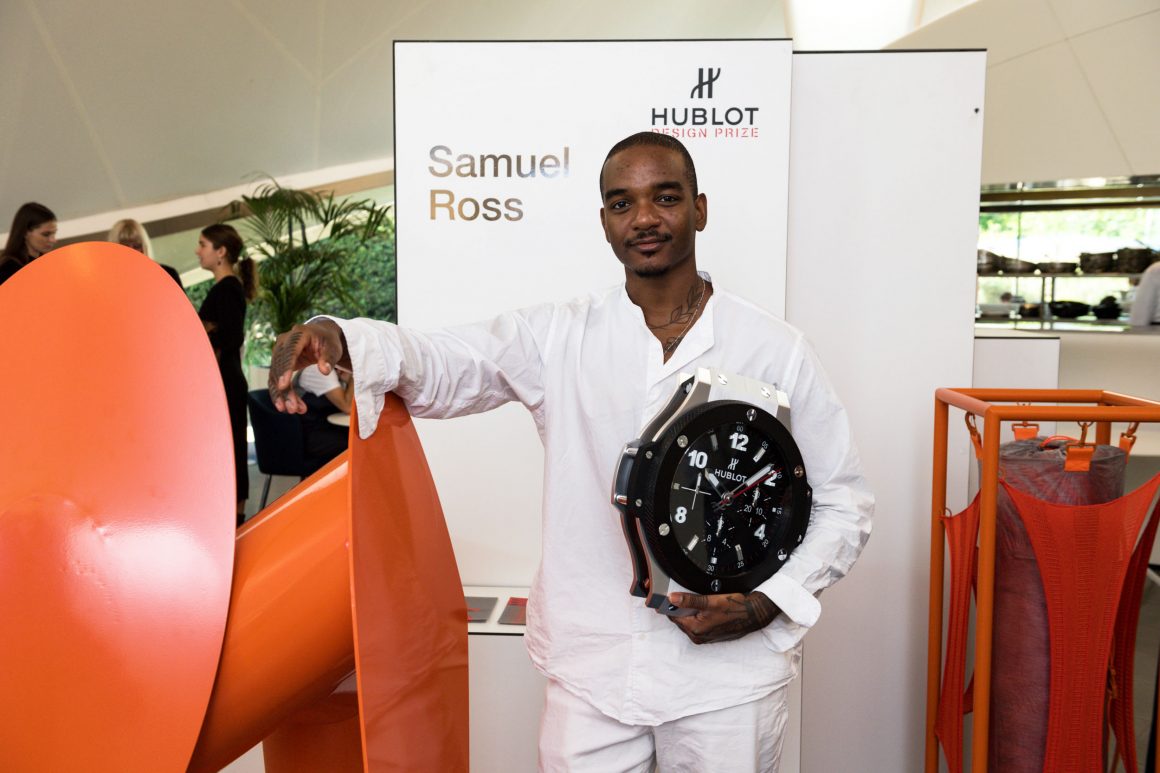 Hublot symbolises daring innovation, the fusion of time between tradition and innovation, and the endless capacity to invent and reinvent materials. Our collaboration reflects how we create and make decisions: quickly, efficiently and precisely. My sculpture tells the story of Hublot using simple, clean lines, with a monochrome palette of hues, a touch of vivid colour, and a play on oversized dimensions'.– Samuel Ross.
Combining igneous rock (granite) as a reference to the origins of fusion, with metal crafted by man (steel), Samuel's sculpture explores and juxtaposes these materials to create a balance between the organic – that which can only be created over time – and the industrial, which is forged through innovation.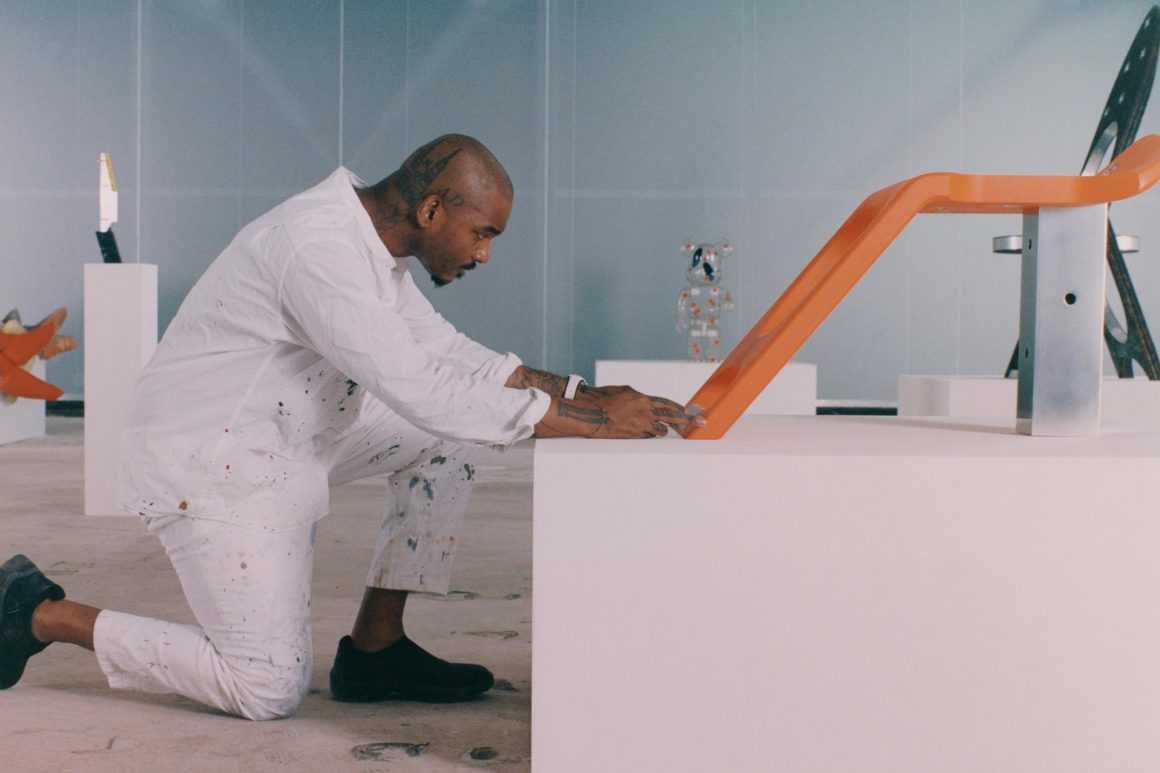 Ross also chose to create an inclined polygon that makes it seem as if our view of the object is deformed. In a play on transparency, there are holes in the aluminium structure, and the finishes applied combine the traditional expertise of a mirror polish with technological mastery expressed by computer numerical control CNC milling. Designed to be handled, the sculpture has two mobile aluminium rods that can be playfully moved into one of the CNC indents created in the metal.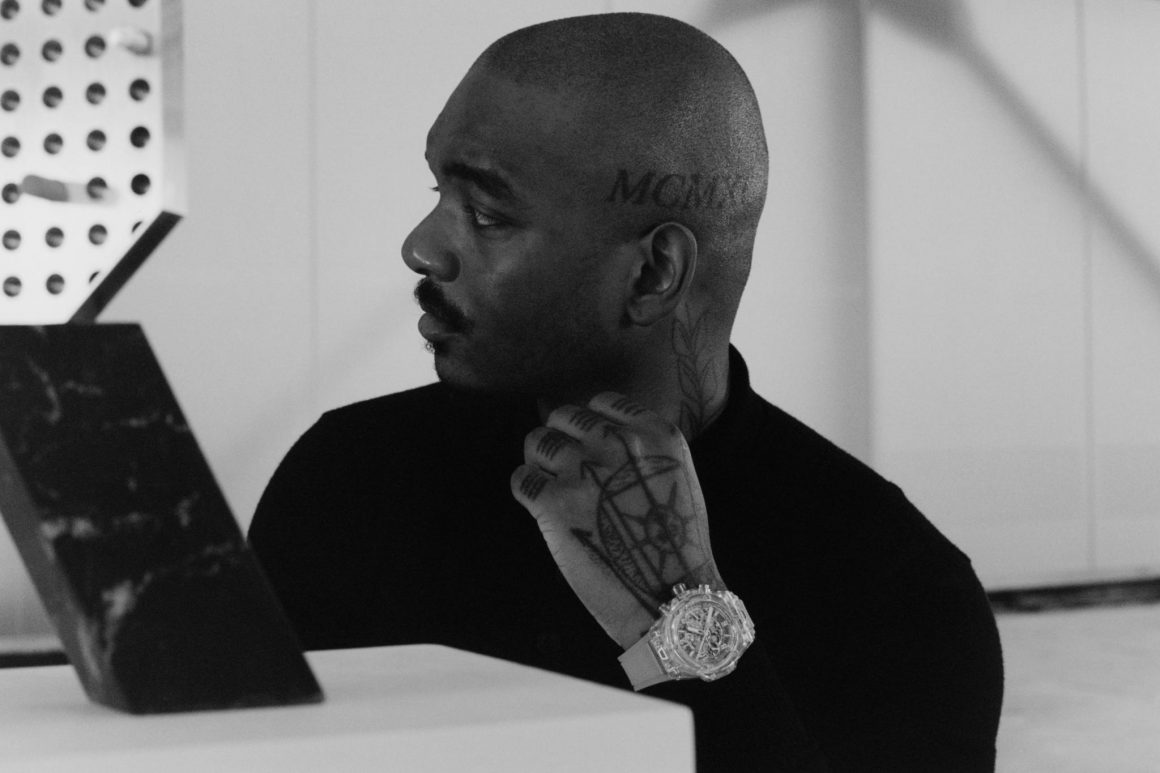 Beginning as a co-creator for Virgil Abloh's Off White brand, Samuel went on to win Hublot's 2019 Design Prize for his aesthetic and functional vision. His resume of successful accomplishments in the art and fashion industry makes Samuel Ross a visionary as a Hublot brand ambassador.